Lancome
Tresor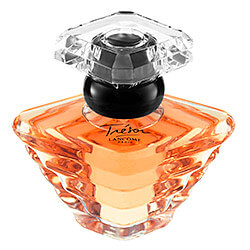 Get a 30-day supply of Tresor
for
$
14.95
Notify me once this scent is available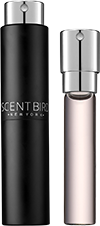 0.27 oz subscription

0.27 oz a la carte
Share and earn free perfume
Notes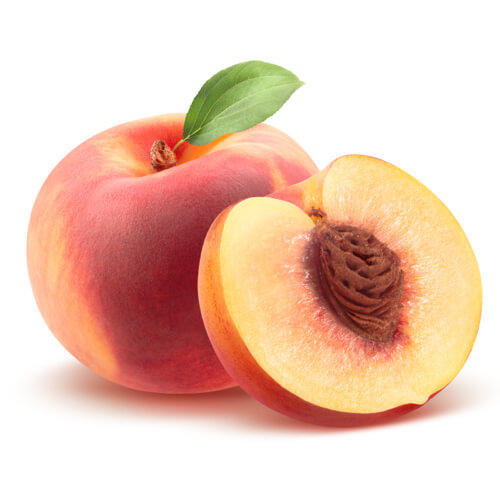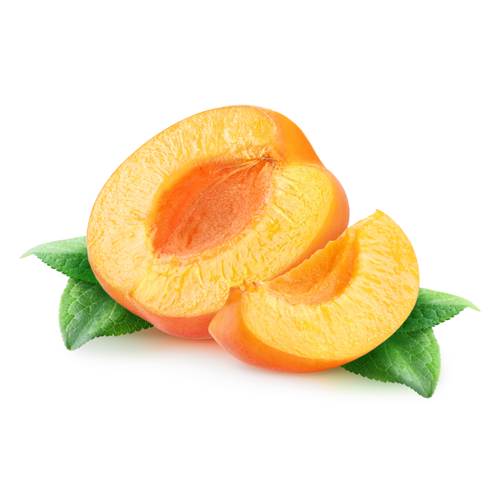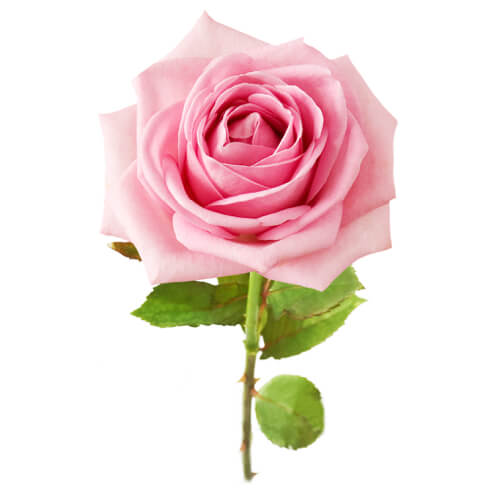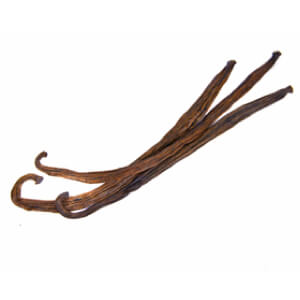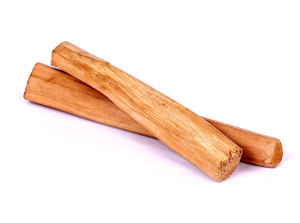 Description
Love. Romance. Elegance. Trésor is for a woman who understands that time is precious and moments in this fast-paced world are to be treasured. Because love is a treasure, and Trésor evokes that feeling of everlasting love, it makes her as radiant and precious as the fragrance she wears. The elegance of rose, mugent, and lilac and the sparkle of peach and apricot blossom are just a few notes that define this luminous fragrance.
You may also like
Tresor by Lancome Reviews
12/03/2016
This has been myour favorite so far.
12/02/2016
Love it. So feminine without being too girly. A classic scent for the modern woman.
12/02/2016
❤❤❤❤ I absolutely love it!!❤❤❤❤❤
12/01/2016
I've loved this scent since I first smelled it. Still do It's wonderful. Thanks
11/30/2016
Not my favorite scent but not bad.
11/29/2016
This DID NOT smell at all like the full size of it in a department store. Very disappointed.
11/19/2016
Doesn't smell like the real one!! Doesn't last!!! Did anybody notice that any of this perfume doesn't last at all.
11/06/2016
Great it is my Mother's favorite scent . Thanks so much....
11/06/2016
So in love with it. My all time favorite
11/06/2016
Nice. Warm and floral with a vanilla base note. Lasting power is ok, but I had to reapply in the afternoon.
11/05/2016
Lancome Tresor is one of my all time favorite " go to" perfumes. I have honestly been wearing this scent for over 20 years now and I still get as many compliments from this scent as when I was 25 to now being 45! I personally feel that you can wear this scent year round. It isnt so overpowering that wearing it in the summer is just "over kill" and it isn't so weak that it cant hold its own in the winter months when so many scents tend to be spicy and woodsy. I find the scent to be very warm but also with a floral/ fruity note. It's a scent you can throw on before heading out for the day or at night when you want a scent that is a bit more mature and playful.
11/04/2016
It's awesome loved it
11/04/2016
Love this scent! Timeless!
11/04/2016
I have worn Tresor for years!!!! What i received did not smell like Tresor!!!
11/03/2016
Lovely soft scent that lasts a long time. Elegant and timeless.
11/03/2016
Love this fragrance! Very beautiful, soft and floral, with hints of fruit. The smell last all day. Not overwhelming but the smell last One of my all-time favorites
11/02/2016
Beautiful scent. Does not work with my body chemistry.
11/02/2016
I already knew the scent of this perfume well, having owned it several times before. Its definitely a more mature scent. Not sweet if thats what your looking for. More musky so its definitely a fall/winter scent.
11/01/2016
A very nice soft scent not over powering.
11/01/2016
I'm trying to find my wedding day perfume....and I think I found it.
10/24/2016
I am a true Tresor wearer and this didn't smell like Tresor. The packaging is beautiful and elegant and a great size for a pocket or a purse. The only problem I had was the scent did not match Tresor. I'm going to keep my next Tresor shipment hoping its more on point with the scent I know and love of Tresor. I'll let you know.
10/22/2016
One of my favorite perfumes love it
10/05/2016
This has always been one of my favorite perfumes. So nice to have a convenient way to have it with me.
10/04/2016
This is my all time favorite. It's a very clean and romantic smell. I was thrilled that this was my first perfume!
10/04/2016
Very pleasant scent! The only negative for me is that it doesn't seem to last the whole day.
10/04/2016
I really really liked this scent. It was sweet but not over powering. The only thing I did notice is that it didn't seem to last all day.
10/03/2016
Beautiful scent. Soft and delicate. Definitely a scent for a special evening. Will highly consider purchasing the products of this scent.
09/29/2016
It's a very classic fragrance, that leans a little bit towards a delicate powdery musk. Would recommend it more as an formal fragrance rather than a casual daily scent.
09/09/2016
It is very powdery at first, but as the day goes on the powdery smell mellows into a very nice scent.
09/06/2016
just perfect!! love it,<3
09/03/2016
Someone first introduced me to this scent 16 years ago. I've loved it ever since. Its the only perfume that when I wear it, someone will always ask me what im wearing OR say "Is that Tresor your wearing?" Strangers will ask me this in public. I love this perfume!
09/02/2016
I received my perfume which did smell good however, it was not Tresor that I received so I cannot provide positive feedback.
09/01/2016
Used this fragrance before and absolutely love it. Get nothing but complements. Will definitely buy again and again.
08/29/2016
loved it . wore it for 1 week straight even if i was only staying home..
08/04/2016
It was amazing! I so want to buy the bottle now!!!!
08/02/2016
I jus love Tresor. Its always my go to when i want to feel sexy.
08/02/2016
i just received my first order today & i am just too excited... i got tresor which has been a favorite of mine for many years but had not worn it in a while...i am glad to be surrounded by this delicious fragrance again!!!
07/31/2016
I love it, it makes me smell beautiful!
07/31/2016
I hate it!! Can't wait till the next one to see if I have better luck.
07/31/2016
I loved it. It was sweet at first but as it dried it was very pleasant and not overwhelming. I would definitely use this again!
07/31/2016
Not my favorite. Scent is too light and doesn't smell designer.
07/30/2016
The scent is a little to overwhelming for me.
07/30/2016
I love this scent. It's one of my favorites.
07/07/2016
I did not like this perfume, scent is too mature for my taste.
07/07/2016
Romantic flower scent. :)
07/07/2016
Loved it.. It is a favorite.
07/06/2016
I love Tresor! It is a timeless scent. It is both a mature scent but also a great perfume for someone younger!
07/03/2016
This fragrance has a mature smell. Definitely not a scent for a younger woman. I gave it to my mom.
06/02/2016
So far Iam loving it
05/25/2016
I feel like the same girl who likes parrisene will love this one as well but instead of blackberry notes there's apricot and vanilla it's warm feminine and creamy beautiful
05/25/2016
This perfume was a little strong for me... But it definitely grew on me. It's perfect for a date night. And the scent lasts all day long.
05/08/2016
Even though this scent is very powdery, it is still absolutely delightful. It smells like a warm hug, if that makes any sense! Every time I wear it, people around me always say, "Something smells so good!".
05/05/2016
I just received my Tresor sample today! I am 24 years old and have enjoyed it so far! In my opinion it has a very soft floral with a light musk smell( a scent that doesn't overwhelm but is still noticeable). I was worried that it would be too mature for me but I don't think it smells like an old lady at all. It strikes me as an Autumn scent and gives that hint of sophistication within the perfume notes <3
04/25/2016
One of my favorites!!!
04/08/2016
I love this perfume. This is my mother's favorite. Will buy the full size.
03/29/2016
I loved Trevor when I was 20 and I love it still. Just scrumptious.
03/19/2016
Absolutely luv Tresor! As others have said, it is a stronger, musk like scent when it first goes on. However, it mellows to a very soft and subtle fragrance in no time. It's a very complex scent (in my opinion) and a little does go a long way.
03/18/2016
I love this perfume. I used it while I was on vacation in the Caribbean and it smelled amazing. I would definitely use this more for a spring/summer perfume because it seemed very light for me.
03/06/2016
Tresor is in my top 5!! LOVE the smell, light, elegant, sexy....just wish it was a little bit stronger and lasted longer than a couple hours on me!!
03/04/2016
I love this perfume so muchhhhh
03/03/2016
I didn't like this perfume at all.
02/29/2016
One of my favorites! I always get compliments when I wear this. Absolutely love it!
02/28/2016
Mature. Sexy. Strong. Definitely a date night scent. I'd avoid this in the office.
02/28/2016
A little goes a long way. Very sexy. Very mature. Very delicious. Definitely a date night scent. Id avoid wearing this to the office.
02/05/2016
Way too strong and mature for me.
02/02/2016
It wasn't as I expected. I couldn't smell the peach nor the apricot as well.
02/02/2016
It's a heavy musky scent that is just a little sweet! Definitely used sparingly it can be office appropriate and can transition into an evening out scent. It's beautifully mature!
02/02/2016
Not for me.....
02/02/2016
Loved for many years!!
12/31/2015
I have always loved this perfume!!!
12/30/2015
I have never received my package. Contacted Scentbird was suppose to resend. Package stopped in Cheyenne, WY and there was no information after that. I also ordered a extra case and never received it either. Not real happy with Scentbird right now.
12/30/2015
Strong and lasts al day
12/22/2015
Definitely heavier than I thought it would be. It's ok but I will NOT be buying a full size of this
12/12/2015
i like this sent its ok its rather heavy
12/06/2015
Favorite so far
12/05/2015
This one brought everyone to their knees it was so fantabulous!!
11/30/2015
LOVE LOVE Tresor!!
11/28/2015
I absolutely love this scent. My mother used to wear it when I was a girl, and it brings back such memories. It's warm and feminine and lasts for a long time on my skin. I'm so happy I get to wear it again.
11/24/2015
I always want to try this and with scentbird I was able to do so. I love this fragrant.
11/24/2015
A Classic. Eternal Elegance. I have loved this perfume since i was a teenager and smelled it for the first time. Absolutely High Class!
11/19/2015
i personally do not like this one at all. my husband says i smell like an older lady once (im 25), however it smells great on my mom. guess its just me.
11/09/2015
Timeless is this smell if your looking for a strong sweet powder smell this is the one
11/06/2015
Love love love it!
11/06/2015
Stronger than I anticipated.
11/06/2015
Love, love, love this scent!!!!
10/23/2015
A warm floral that mellows to a soft powdery scent. I love how cozy this makes me feel when I'm wearing my favorite fall sweater! A longtime favorite!
10/16/2015
I got this as a Christmas gift a few years ago, but I had forgotten how sex it smells. I will be purchasing this fragrance more.
10/08/2015
I tried a tester in the store....so it was my monthy pick...Definitely will save and get a bottle....can you tell I like it?
10/05/2015
Love it! Sexy, warm & relaxing without being overbearing. More than a light scent but not heavy. Makes me feel positively radiant!
09/30/2015
I love the light fresh scent this offers!
09/10/2015
Fell in love with this scent back when it first came out. I always have at least 1 bottle on hand. Very nice scent. One of my favorites.
08/29/2015
I have owned this perfume before and I absolutely love it. Forgot how good it smelled on me. So going to enjoy this month's perfume.
08/26/2015
I'm not one for a powdery perfume but I'm IN LOVE with this scent. It's such a beautiful floral powdery scent. I can definitely wear this everyday!
08/04/2015
One of my favorites
08/04/2015
I love this perfume. It makes me feel pretty and confident. It's not sultry and it's not fruity. It's not baby powdery, but it's not a garden either. It's a warm little smile that gives me a boost for the day.
01/26/2015
"This scent is very girly. At first, it kind of reminds me of a powdery scent, but as it relaxes it goes away from that slightly and I'm not exactly sure how to describe the scent, but it is very girly and not quite for me. It also smells like it might be for an older person."
04/23/2014
"Pleasant, but may be too sweet. I'm fan of Miracle by Lancome. Tresor need to add zest."