Lancome
La Nuit Tresor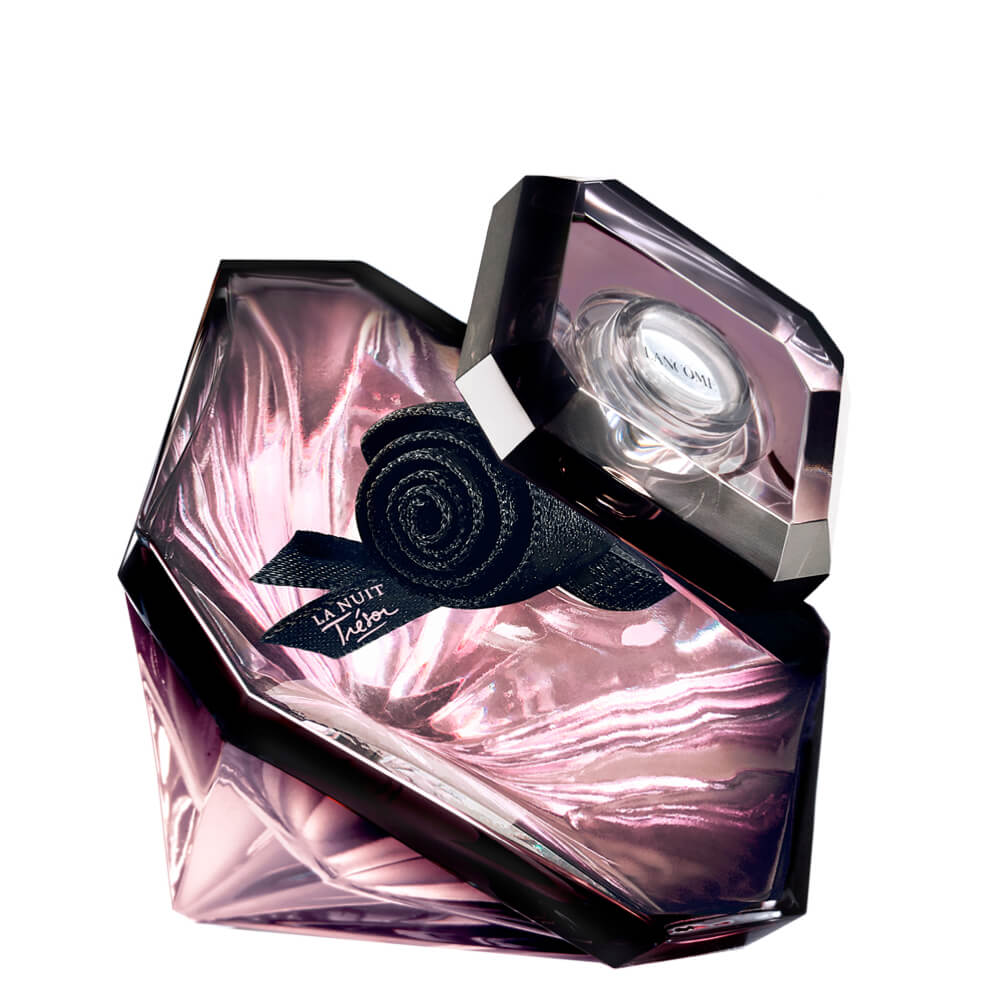 Get a 30-day supply of La Nuit Tresor
for
$
14.95
Notify me once this scent is available
Share and earn free perfume
Notes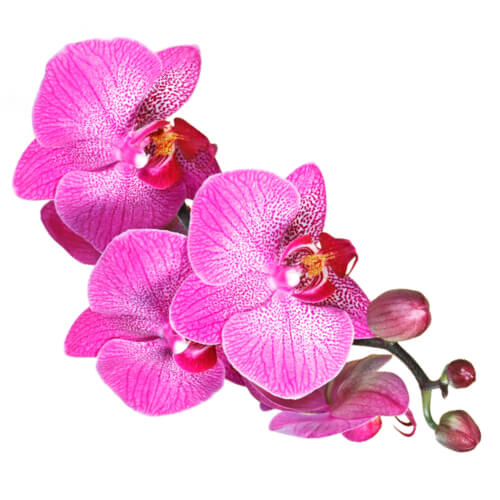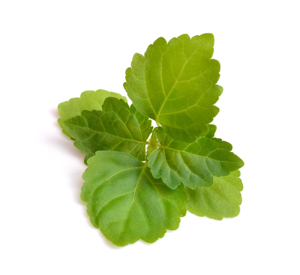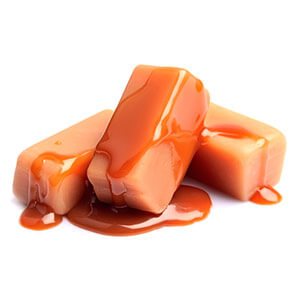 Description
A gourmand aphrodisiac and love potion, Lancomes' La Nuit Tresor depicts the dark side of rose and mixes notes of black rose with Tahitian vanilla orchid absolute. There are also accords of natural incense and litchi praline added to this delectable mix.
You may also like
La Nuit Tresor by Lancome Reviews
12/07/2016
It smells beautiful
12/07/2016
Love it!! perfect for any occasion
12/06/2016
I thought isn't like this scent but for some reason it was just to musky and older smelling
12/06/2016
When this first opens up it's quite citrusy to my nose. I definitely sense the patchouli which tends to really stand out on my skin. I wasn't sure how I felt about this perfume until I wore it a couple of times. The dry down is pure vanilla on me. It's quite a warm, pleasant vanilla. It's definitely a scent for cooler months (I live in Florida). I always ask my husband what he thinks and he said this one was "different". The more I wear it, the more I like it. I usually prefer florals and fresh. I also enjoy oriental and airy perfumes so this is quite different for me. I'm not in love with it, but I do enjoy it.
12/06/2016
Love this and I get so many compliments on how good I smell!
12/04/2016
I really like this one
12/04/2016
Really sweet and warm smell
12/02/2016
Really pretty date night scent! I usually like fruity non floral perfume, but wanted a deeper scent & this is it! I really like it! It is a bit strong but dries down nicely!
12/02/2016
It smells nice but a little too strong for me. It's the type of perfume that doesn't mellow out on you as the day progresses; it just stays very strong smelling.
12/02/2016
I LOVE La Nuit Tresor. It's feminine with a touch of Sas! Perfect for an all-day wear. It'll last through the evening. Highly recommend!!!
12/02/2016
this wasn't for me. seemed overpowering, not sweet or sultry at all. just felt like an old lady smell.
12/02/2016
Bleh. Smells like old lady perfume on me.
12/02/2016
This is a great long lasting scent, very strong. I like that I can put it on and will smell good all day! My kids love it, my husband is so so on it. I'm not quite sure if it's a scent for me. It's flowery and somewhat powdery. Very feminine and girly is what comes to mind. It's not something I would buy in a bigger bottle. Perfumes smell different on everyone so these reviews are hard to go off of, but at least it's a cheaper way to try before you buy!
12/01/2016
love it, get many compliments!
12/01/2016
Very sweet. Like marshmallow/ caramel sweet.
12/01/2016
Elegant and subtle
12/01/2016
Wasn't too crazy about this scent. It is a very good winter/fall scent for sure. I like woodsy normally but this was too much for me. Wasn't horrible but wouldn't purchase
12/01/2016
This is my favorite so far. At first it goes on strong and very pretty buthe after a few hours it's soften and very sweet. Loooove
11/30/2016
I smelled this on my girl and i love it, smells good, she smiles, i think it is better than most of the others she has.
11/30/2016
Not sure if I like this one. It has an initial bug spray smell
11/29/2016
Smells way too much like an old lady perfume.
11/22/2016
Smells pretty good just a little too strong ...overall I like it..just not for everyday wear
11/20/2016
Smells very nice but not for me. Its a mature scent. I think this scent is excellent for a date night or just an evening out.
11/19/2016
Love it! This will definitely be one that I wear a lot this fall/winter. It is subtle, but definitely makes a statement. My husband just loves it, and so do I! It is just so beautiful and sophisticated :)
11/19/2016
Fruity and sweet, this is my second scent and I'm really happy with my choice! I would normally not pick this scent from the store. I love that scent bird allows me to branch out of my comfort zone without the commitment!
11/18/2016
This is a sweeter scent than I would usually pick out but have found I really like it.
11/17/2016
I want to say I like this fragrance it's different . It's different
11/17/2016
I loved the classic Tresor when I was a teenager, so I thought I'd naturally love this one years later. Not so much... it's pleasant enough on a cold sniff and smells exactly the same once sprayed on my skin. It's hard to describe the notes I pick up, but I noticed that there's something unpleasantly heavy that annoys me throughout the time I wear it, which makes me want to wash it off. My teenage daughter says she likes it but I don't think she'll wear it either. I tend to gravitate to lighter sweeter scents. This one is too heavy and cloying for me.
11/13/2016
I love it!! I can not stop wearing it!! Everyone else like it too!!
11/07/2016
Very nice! It's a strong perfume and I get compliments everywhere I go
11/06/2016
Love it Even better than Tresor!
11/05/2016
Smells so good
11/05/2016
I'm sure that this would be a beautiful perfme for some women, sadly it is just too strong for me. To me this is a much colder months scent, evening use. This is not an everyday work perfume.
11/05/2016
I agree that this is a flirty and fruity scent. It is in the same vein as Giorgio Armani Si and Lancome La Vie Est Belle. If you like either of those scents you should try this.
11/05/2016
This by far is one of my favorite scents on the market! The scent of this perfume is very unique! It's very hard to put into words how to describe it. Scentbird uses "Party, Flirty and Fun" to describe this unique scent. When I hear "Party, Flirty and Fun" to describe a scent I think of a fragrance you can wear daily to the gym, to work or even a night out with your girlfriends. I think the scent is more on the lines of "Unique, sexy and confident. It's the type of scent you would choose if you want to get noticed and frankly seduced! I think the scent has a floral base but also spicy undertones. It's perfect for when the weather turns cooler. I get flooded with compliments from men and women when I wear this scent. I think you will love it also.
11/04/2016
longevity is wonderful.. However, its just too loud..
11/04/2016
Meh. I dont think I would buy it if I had smelled in a store.
11/04/2016
This perfume is a little too strong for me. The scent fades to a sweet, wearable fragrance, but initially is very musky. Not my favorite.
11/04/2016
Sweet, chocolately, warm, sexy.
11/03/2016
I never got my order for Oct I paid but no perfume very disappointed
11/03/2016
Instantly fell in love with this. Rich, but not obnoxious and a lasting scent. New favorite. Would definitely order a full size.
11/03/2016
This is a strong and sexy scent and I LOVE IT!!!!!!
11/03/2016
I LOVE IT!!! I am new to the perfume world. I can rarely am able to pick out any of the notes. I don't know the difference between floral or fruity, powdery or spicy. How long does it take to become a perfume aficionados. What I do know is that this smells amazing on me.
11/02/2016
I loved this perfume. I knew I would I wear the original Tresor. Just my taste👍
11/02/2016
Love this one, very complex scent.
11/01/2016
Leaves such a clean sexy smell. And I love the way my husband's nose tickles my neck when he smells it. ;)
11/01/2016
A floral with a warm amber note. A little different, but nice. Has great staying power.
11/01/2016
Shocklenly I love this sent! There is a very popular guy on YouTube that listed his favorite perfumes and colonies, this one as his number 2 perfume; so I tried it. I wanted Marc Jacobs new perfume but sentbird does not have it however it smells just like this La Nuit Tresor and for half the price! I will definitely purchase the full bottle! So happy I heard about this site! 💕
10/31/2016
WOW I love this perfume. Lancome impresses me ALL the time with their unique scents. First with Miracle, then La Vie Est Belle...now this one. Lancome - RESPECT! Bravo! It is such a beautiful fragrance.
10/29/2016
Love it! Smells warm and sweet.
10/29/2016
LOVE LOVE LOVE IT!
10/25/2016
I really enjoyed this scent...a bit too strong at first but a nice smell
10/24/2016
It's a good perfume for a evening wear, more so for a elegant date night. Don't intend to wear every day, as it is a sweet-musk scent. I like it, but don't love it.
10/20/2016
Beautiful fragrance. I wear it all the time. Very sweet smell. I feel very sexy when I wear it! Want to buy the full bottle!
10/07/2016
Sweeter than I usually like
10/07/2016
I really like this perfume. It's a bit more mature with a strong musk front. Once the musk settles, the smell is delightful and mature. For me, the scent is present all day making it nice for the office (but make sure you give it time to settle so it isn't overbearing.)
10/06/2016
Not a scent I would normally use, but I like it for going out at night and be able to smell elegant.
10/04/2016
I like it, way better than the first one!!
10/04/2016
I like it. Its not my favorite but I do like it.
10/04/2016
I love this scent, Its strong and sexy. Love It!
10/03/2016
I love this scent. It is sweet, floral and rich with a splash of white wine all in one!! great scent!!!
10/02/2016
It smells really nice and it's not too strong. Something you would wear to a date or a night out with friends.
10/01/2016
I love the smell of my first perfume. I get lots of compliments on it as well. I will most likely request it again.
09/30/2016
This one is nice. It doesn't take much of this and it stays on you for a while.
09/29/2016
Smells very Elegant Love it.
09/28/2016
Definitely a very sweet scent. On my skin it smells very much like cotton candy, but not in an overly childish way. I feel this would be a good scent for summer. It's not what I anticipated based on the description, but I like it.
09/26/2016
I'm in love....I was always a fan of original Tresor so I decided to try this and I'm glad I did. It's a dark but flirty scent that isn't over powering but they'll know you were there. Sweet but not overly so with a hint of fruity.
09/23/2016
Much sweeter than I anticipated, it was a nice scent but not one I would have chosen.
09/10/2016
It smells amazing !
09/08/2016
Love this sexy fragrance.
09/06/2016
I really am enjoying this scent. It smells sweet, floral and fruity if that makes sense. It's very different from the classic Tresor and I like that.
09/04/2016
I absolutly love this scent!
09/04/2016
AMAZING. Smells like heaven. Buying a full bottle ASAP.
09/04/2016
I personally didn't like this one it was to strong for me, I gave mine away. I didn't smell any sweetness or flower notes at all.
09/02/2016
Very similar to La Vie est Belle; beautiful for a date night or night out
09/02/2016
I simply love it,
09/01/2016
Pretty pleasing! Not what I expected from the description but it is good!
09/01/2016
Probably would have not been my first choice in a store, but who knows what you are getting there? All the smells start to merge together..... This is def something I would buy more of. Love it after it has been on. Leaves such a clean sexy smell.
09/01/2016
I love this sent, It's beautiful and my boyfriend loves on me too.
08/31/2016
Loved the scent! Smells like haven!
08/30/2016
love the Lancome La Nuit Tresor perfume my chance to try the sample to see if I would like to buy the full bottle, Scentbird gives you that chance to try samples of perfume I'm so glad I joined
08/30/2016
Love love it soft and sexy....!
08/19/2016
Smelled a sample in a magazine, immediately looked it up on here to see if they had it. Had to get it to see how it smelled ON me! Not disappointed, I love it. It's a sweet almost mature smell, kinda has earthy tones. I like it a lot. Will be purchasing full bottle when in stock.
08/12/2016
This is more of a fall scent. Not a really feminine scent to me. Doesn't stand out enough for me.
08/12/2016
Very stong at the beginning but after a bit it mellows out. Long lasting! Smells amazing
08/11/2016
This was not my favorite. It's very strong and has a strong peppery smell to me and absolutely no sweetness at all. Glad I was able to test it out but I definitely won't be purchasing a full size.
08/07/2016
Love this perfume
08/06/2016
LOVED THIS SCENT! Very sexy and great for a night out.
08/05/2016
I love this one!! Lots of compliments!!!
08/04/2016
Kinda musky. Not too strong. Different than what I'd usually choose in a fragrance, but it really smells wonderful when its on the body!
08/01/2016
I simply LOVE this scent
08/01/2016
After wearing it for a day going back and fourth as we weather or not I liked it... I think I've decided on not, or just not for me. First miss for me. : /
08/01/2016
It's a Lil strong for my taste but it's a great perfume.
08/01/2016
Absolutely love it! Very sultry. I bought the full size and can't stop wearing it!
07/31/2016
Funny thing, I actually hate sweet scents but this is somehow a more elegant twist from the original, which I know very well from my mom. Staying power is "marathonic" so to say, but I wouldn't buy a full bottle, just not my kind.
07/31/2016
Smells good but didn't seem to last very long to me.. Maybe it's just me though
07/30/2016
I love love love this perfume. I got tons of complements. Its a very sexy fragrance. Will b one of my staple fragrances
07/29/2016
I enjoy the top notes a lot. It starts off a bit fruity and darkly sweet. Then it dries down to a sugary patchouli base. The patchouli is blended nicely in this one. I think this would be nice in cooler months where i could spray a few spritzes and enjoy the full effect. In this heat one spritz is almost too much. I'll be saving this for the fall.
07/28/2016
This is a beautiful scent. It's different than what I would prefer, but beautiful nonetheless. I don't know why but I smell cotton candy. I sprayed it on today and my four year old son said " hmmmm....I smell candy!" It's warm and sweet, but it's a more mature scent. I don't think I would have like this when I was younger.
07/27/2016
Me and this scent have a LOVE/HATE relationship. It is a very strong scent one mist goes a long way. However its not a funky strong it smells very nice that is why you don't need a lot of it. Its really soft and warm. This would be my date night fragrance although my boyfriend stated I should give it to my auntie, he thinks it smells like her; My guess is he doesn't like it.
07/21/2016
It is a very mysterious alluring scent but a bit too strong for my taste
07/14/2016
By far my new favorite scent. I get several comments about my perfume every time i wear it. Sexy and alluring
07/07/2016
Amazing hypnotic scent! Wonderful, lovely and elegant.
07/06/2016
I go back and forth with this scent. Sometimes I really like it, and sometimes there's a note to it that seems strong that I don't care for. It can be strong at first.
07/05/2016
Not a fan! definitely has an old lady feel to me.
07/05/2016
I love this perfume! I find myself reaching for it over the others lately. 🙂 👍🏻👍🏻
07/03/2016
Not what I thought :(
07/02/2016
I like it but I am not in love... pretty musky like old lady.
07/01/2016
Initially a sugared raspberry scent dries down to a luscious vanilla caramel. Not overpowering, I get compliments all day in the office!
06/30/2016
I have not got it..... i emailed the people no response for a month bad customer serves befor getting locked into it shot them an email see if they respond good luck canceling you subscription if you get one .
06/25/2016
This just came today.. I immediately jumped online to order a full bottle, it's that good! A night time scent, soft , and sexy!
06/22/2016
Love this, scent lasts a long time. Sexy enough for a night out but not to overbearing for work.
06/02/2016
I want to be buried in this. It's going back on my queue😍
05/10/2016
Sexy attention grabbing scent! Perfect to get your mans attention on a date!
05/10/2016
I already own Trésor Lumineuse and I LOVE it!! This one is very similar. In fact I can't quite name what is different about this compared to Lumineuse. However I couldn't care less because I absolutely love both of them that much. Just yes...
05/08/2016
smells like adult cotton candy
05/06/2016
When I think Trèsor, I think of what my mom used to wear to the office to combat her co-worker's obnoxious smelling Paloma Picasso EDP. This is a far cry from the office friendly fragrance I remember. This is a gourmand floral that grabs the senses and doesn't let go until she's done with you. She's a complex girl too with many many notes that pop out at you. Immediately I smelled caramel and vanilla orchid. I just wanted to drink it. This is definitely an evening scent and one you'd wear if you wanted attention. Seriously, the sillage on this one was detected in the next room. She's long lasting too, I spritzed in the early evening and still could detect it in the morning. This is EXACTLY what a gourmand fragrance should be and it's a booster shot to your confidence when you wear it sort of like a perfect little black dress.
05/04/2016
I enjoyed this scent. Started out strong but fades to a lovely subtle scent.
05/03/2016
not a bad scent i guess i just prefer a fruity one lol but still smells good
05/02/2016
A little strong for me. But heard a lot about this fragrance on YouTube. I am definitely a researcher. Not saying it's a bad fragrance. Just not sure it's for me. It does last pretty much all day and with a small amount.
05/01/2016
Fantastic super sweet and sexy. Can't stop inhaling.
04/30/2016
It's ok. Reminds me of ck forbidden euphoria but I think ck smells better. I won't be running out to buy this one.
04/29/2016
This was my first scent!! I LOOOOOVE it. It's soft with a bite. My first fav!!
04/29/2016
Smells so good! A new fave!
04/12/2016
Smells good and lasts a long time!
04/09/2016
It is sweet, I like it, but for sensitive people does not suit
04/06/2016
Love this smell. Just a couple sprays is needed. Pretty long lasting.
04/01/2016
Smells very close to LVeB, but I believe I like this one more. Do not quite smell the "nuit" factor. It smells pretty generic and similar to a lot of perfumes out there currently. Not very unique, but very inoffensive. Probably perfect for a date night.
03/29/2016
This reminds me so much of Victoria's Secret Angel. It's very similar. I like this scent, but wouldn't order a bottle because I already own Angel.
03/25/2016
It is true that a little goes a long way with this perfume. I don't feel that is for everyone but I do like it.
03/22/2016
A little goes a long way! I really enjoyed this scent. It's a mature-but sexy-chocolate smell. I picked up on the flower and insence notes...while my boyfriend thought it smelled more of chocolate. Lasts for most of the day!
03/12/2016
It's just too strong. left me with a headache all day, tried to wash it off but i couldn't. I even tried another time to only do a light spray and still it's too much. I won't be buying this again.
02/29/2016
This is a wonderful perfume. It not only smells wonderful, but it has decent sillage and longevity too! Full bottle worthy, perhaps.
02/22/2016
Awesome!!!!!!!! My husband absolutely loves it!!!!!!
02/22/2016
Carmex and vanilla...thats what I get from this.
02/06/2016
I love this! It reminds me of Black Opium and La Vie Est Belle, with an extra fruity kick to it. It also is vaguely reminiscent to Velvet Orchid, which I also love. Lasts amazing. Very strong with a distinct "perfume" smell that won't be mistaken for anything natural, but that's not to say it's sharp or synthetic. I get mostly fruits and chocolate, and that "perfume" note that I can't really put my finger on. Lovely and a compliment getter
02/02/2016
Not sure about this one it's a little strong. Will have to give it another try. Definitely a night time scent tho.