Lancome
Hypnose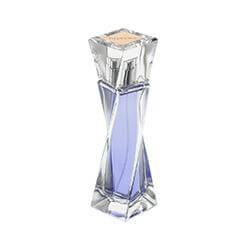 Get a 30-day supply of Hypnose
for
$
14.95
Notify me once this scent is available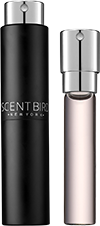 0.27 oz subscription

0.27 oz a la carte
Share and earn free perfume
Notes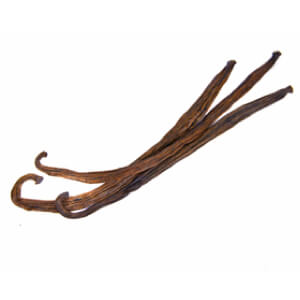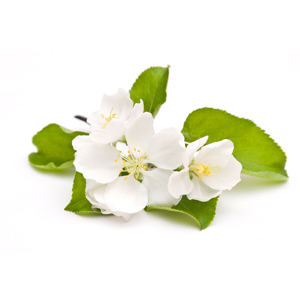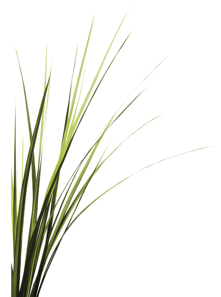 Description
Hypnose Perfume by Lancome, top note of passion flower; a heart of sambac jasmine and solar notes and a base of vetiver and vanilla.
You may also like
Hypnose by Lancome Reviews
12/04/2016
I didn't like the smell of this at all.
12/03/2016
Smells so good. Recommend.
12/03/2016
I dont like it i keep trying to get black opium . And have not yet recived it. If i dont get it next time i will cancel my subscription, and not recommend this to anyone.
12/02/2016
Absolutely love love love!! Definitely a repeat very soon!
12/02/2016
This smells sooooo good! One of my favorites that I have gotten so far. This is definitely going to be a repeat for me1
12/02/2016
Sweet, floral scent. A little too heavy for me.
12/02/2016
Very sweet, floral scent. A little heavy for me.
12/02/2016
Ew! This was the worst. Very strong and It almost has a "soapy" type of smell to it. This sucker went straight in the trash for me. Better luck next month. Lol
12/01/2016
Strong, pretty perfume with a very light licorice hint to it. I can't wear it, though, because it smells EXACTLY like my mother, and that weirds both me and my husband out too much.
12/01/2016
I love Lancome fragrances and I really thought I would like Hypnose, but I don't care much for it. It is strong and kind of has a soap or laundry detergent smell. I am still gonna give it a chance with the hope that it will grow on me. So at this time I do not think I would recommend it. I do want to try Hypnose Senses, it sounds yummy!!!! Scentbird does not carry it though so I will have to find it somewhere else.
11/29/2016
I thought this was a sexy, classy scent
11/22/2016
Smells like an old lady 👵.
11/18/2016
Love Lancome and it is a good scent, however it is goes on strong but does not last long.
11/11/2016
This is really strong and smells like an old lady
11/05/2016
Doesn't stay on long, smells good though
11/04/2016
I love with this scent.
11/04/2016
This scent was supposed to floral, but it was instead almost sickeningly sweet. It smelled more of cotton candy more than anything. For me the scent was so strong and it lasted for hours. Not my scent at all.
11/03/2016
I love the initial scent of this. I would love it even more if it lasted more than an hour. It isn't exactly cost effective, considering you would have to use more sprays throughout the day to keep the fragrance active. With that being said, while it does last it is a beautiful, feminine, sparkling fragrance.
11/03/2016
❤️❤️❤️❤️i get compliments when i wear this sent
11/02/2016
I didn't like it at all
11/02/2016
Smells great slightly powdery but pretty! Puts me in a good mood :)
11/02/2016
I love this scent, it smells amazing!!!
11/02/2016
love the smell
11/02/2016
I've gotten quite a few compliments! Not real sweet or too floral.
11/01/2016
It is a very nice scent but it didn't stick with me very long. After a few hours I couldn't even tell I spayed perfume on.
11/01/2016
One of my favorite scents! Love it!!
11/01/2016
I remembered smelling it years ago and I was ecstatic when I saw it on here, it is a lovely smelling perfume perfect for any occasion
11/01/2016
Needs to be more flowery, other than that I loved it.
10/31/2016
Smells good but not my favorite. .. there is a spicy/pepper hint
10/05/2016
I like Hypnose, it's a nice change of pace scent for my usually very heady wardrobe of fragrances. Hypnose starts out a little chemical for my taste, but this isn't unusual for perfumes with Jasmine notes (as 9 times out of 10 they are synthetic). Once the florals develop out of the chemical mix the Jasmine is mild and the Gardenia is understated (if existent), though the Passion Flower gives a steady show. Hypnose is so floral (at least on me) that I can't fathom how many sites categorize it as an Oriental Vanilla. Overall a nice, semi-sweet perfume with a hint of vanilla in the dry down and an abundance of floral sapor. If you are an Oriental fan, this might be way too mild for you.
10/04/2016
It was disgusting to me
10/03/2016
Love the soft but tough smell of this perfume. Great for an every day or night scent.
10/02/2016
i am new to this. can some one please help me out
09/30/2016
One of my favorite thanks for the pocket size
09/30/2016
It smells really good.
09/30/2016
This was not the smell for me. It was spicy and sweet all at once. It didn't work with my cemetery.
09/30/2016
Love it. Husband loves it too
09/30/2016
It's a sweet scent, but doesn't last the entire day.
09/27/2016
Smells like something my grandmother would wear. Wasted a month!
09/27/2016
Did not care for this. Had a synthetic off putting smell to me- maybe the Passion flower? Will not be wearing at all unfortunately, had high hopes based in reviews.
09/26/2016
Oh my this site was not a smell I liked at all. It's got a spicy smell aND it didn't smell good on my at all. If you like spicy smells this is for you. :(
09/17/2016
its ok! nice sent not too strong. it was good.
09/11/2016
Ok, it arrived and I looove it! Soft and sophisticated it's a scent than can be worn day and night. I'm a happy girl!
09/11/2016
I would've love to rate this scent but, I've yet to recieve it. Very disappointing😏
09/09/2016
I do like this scent, but it is not my favorite. It's very clean and sophisticated smelling.
09/06/2016
Love it...generous size bottle! Can't wait for this month's sample...
09/05/2016
Its a soft scent, I would recommend wearing it during the day.
09/04/2016
I loved this! Very sophisticated, delightful and not too sweet! A must buy
09/02/2016
Clean, citrusy and classic. I really am enjoying this one. Something about this one make me think "preppy". Like it should be worn with a white button down and penny loafers.
09/02/2016
I love this smell😍
09/01/2016
So so SO HAPPY that I decided to put this scent in my que! I used to wear it a long time ago and s soon as I put it on it immediately took me back to a very happy place in my life!
09/01/2016
I LOVE THIS SCENT! So Easy to sign up! Thank you Scentbird! 💜❤💜
09/01/2016
I just received my first shipment & I absolutely love the package and the bottle is the perfect travel size.
09/01/2016
Soft sweet smell with a slight musky tone to it. I usually do not musks, but this fragrance is very feminine and seems to last longer than most. I like this perfume very much and my boyfriend liked it a lot as well. Is the type of smell that you just want to get close to and keep smelling he said. And he did!
08/31/2016
Oh my gosh this what not my kinda perfume. I really didnt like it. Old lady perfume :(. I jad to shower after i put it on.
08/31/2016
Absolutely love this!! It has a soft hint of vanilla and another smell I can't put my finger on, but makes me feel sexy. Good for a Friday afternoon in the office.
08/31/2016
I have always loved this perfume. I like to think of it ask a romantic musk. It is a very strong scent that makes a statement. You only need one spritz per application. Which I think is great because it last longer. Both my girlfriends and my boyfriend loved it!
08/31/2016
LOVED this! Sweet but not cloying and lasts all day!
08/30/2016
Love it! Get so many compliments when wearing it.
08/30/2016
It has a hint of vanilla. The scent lingers throughout the day. I spray a little on my hair and recieved compliments.
08/30/2016
I LOVE this SCENT and by far my absolute fave thus far!
08/30/2016
While a nice fragrance it didn't do it for me. It's a good backup to take some place you might lose it like vacation or such but not one I would choose. It might scrape by in a top 10 but never be one I would repurchase.
08/08/2016
This is an AMAZING scent. Not floral, almost calming. SO many compliments while I wear it. Have even gotten family members interested in this site with this scent alone!
08/04/2016
Absolutely in LOVE with this scent!!! And so is everyone I walk by ;)
08/04/2016
I loved this scent
08/03/2016
Love the smell of this.
07/31/2016
Hypnose is heavier/stronger than spring; this scent should be listed for a cooler season. Hypnose gave me a migraine, I ended up giving it away. Although, it is a pretty scent for those who do not suffer from fragrance sensitivity.
07/30/2016
Didn't like this one as much.
07/30/2016
This is my favorite purfume of all time! I wore it on my wedding day!
07/30/2016
Love it smells really great and lasts a long time
07/29/2016
I love this scent it last all day but you don't smell it .😍 I'm buying it
07/27/2016
Not especially fond of this fragrance. It came across as a bit too baby powdery in scent for my liking..
07/22/2016
As far as I'm concerned, one of the best fragrances ever conceived.
07/07/2016
I love this fragrance it's soft powder scent ,elegant yet mysterious, I love it.
07/07/2016
es muy elegante suave y tiene buen fijador
07/05/2016
Has a great smell but isn't strong enough in my opinion
07/05/2016
A little sweeter than I was hoping for, and I would call it more of a fall scent but lovely perfume!
07/02/2016
My absolute favorite! <3
07/01/2016
Have loved this smell for years!!!
06/30/2016
Perfect for every day wear!
06/28/2016
I really liked this one. It was a nice light scent and could be a great every day fragrance.
06/02/2016
My spray was broken, I was really disappointed😞 Lancome Hypnosis is good, but very light, not for me!
05/31/2016
Beautiful Scent love it
05/11/2016
I love this fragrance. Probably not for everyone but I am picky when it comes to certain fragrances.....and this one is a favorite of mine!
05/07/2016
I love it. Kinda powdery smell to it
05/06/2016
Wonderful, light yet lingering fragrance
04/30/2016
Always enjoyed this scent. I really enjoy sites like this especially with such a variety to choose from.
04/26/2016
I found this scent to be a bit spicy and musky. I wanted to like it, but it reminds me vaguely of bug spray. On the positive side, it did last a long time on me, it just wasn't to my tastes.
03/31/2016
This is a nice fragrance - very springy. A little too light for me. It wears off pretty quickly.
03/29/2016
Love this perfume, its light, sweet and my husband loves it
03/29/2016
Smells like sunscreen or bug spray to me, definitely not my favorite! The after-smell isn't as bad but I still don't like it for myself.
03/29/2016
Classic perfume! Musky but still light enough to be a daytime fragrance. A staple in any perfume collection.
03/29/2016
Of course, this is one of my favorite scents! I love it! Thank you!
03/29/2016
It is very strong, I hesitate to put on 2 squirts. It also smells powder-y, so it's not really my preference.
03/17/2016
I adore this perfume as much now as I did a decade ago. Something in this really stays warm, and not too floral with my body chemistry. I can wear this anywhere. Stays, but not overbearing.
02/29/2016
I test sprayed the fragrance at Ulta before placing it in my queue-it was lovely. There was a soft lingering powdery scent on the paper. When the fragrance arrived, and I tried it on my body, the lingering scent turned to mothballs. Clearly does not mix with my body chemistry. So disappointed as this was my first month as a scentbird subbie. Better luck next month.
02/05/2016
Kind of a peppery smell at first but it settles into a pretty subtle vanilla :) it's a good one !
02/02/2016
I have worn Calvin Klein euphoria for years, and my husband is super picky about scents. He loved this! I have always liked this smell and more than any other I have found my self asking women what perfume they are wearing over the years and it turned out to be hypnose. Additionally, I love that just a little of it lasts all day even after the dentist's office. Floral without out being too sweet or smelling old.
02/02/2016
Love this smell. Very sexy! Night time smell musky sweet
02/02/2016
Very strong smell nothing subtle about this one.
01/24/2016
Not my cup of tea. It makes me thick and gives me a headache. :(
01/04/2016
I've always enjoyed lancome fragrances. to me, this one isn't over powering but still a strong sophisticated scent
12/31/2015
I'm in love with this scent, I'm a fan of the vanilla.
12/23/2015
Rather aquatic, which I don't care for.
12/22/2015
Its a nice scent, but definitely not for me. In my opinion, it's sharp and reminiscent of citrus. My boyfriend said it smells like old lady and funeral home. I kind of like it when its been on my skin for a while, but the top notes just do not please my nose.
12/07/2015
One of my favorite scents, it's super unique and lasts all day!
11/25/2015
Love love this scent! It won't last 30 dsys
11/24/2015
I love this scent it is sensual, seductive, and alluring. Awesome!
11/24/2015
smells great! Loved it! very unusual! Got alot of compliments!
11/17/2015
a standby okay -- powder sweet
10/29/2015
Light and powdery scent. It may be a bit "young" for me.
09/29/2015
Not my favorite. Too sweet and strong.
08/29/2015
Not my favorite.