Lalique
Lalique Le Parfum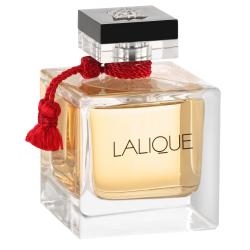 Get a 30-day supply of Lalique Le Parfum
for
$
14.95
Notify me once this scent is available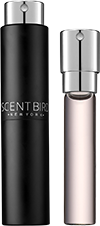 0.27 oz subscription

0.27 oz a la carte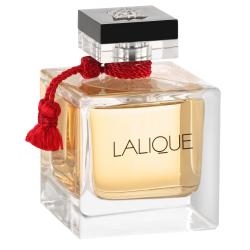 3.3 oz bottle
Share and earn free perfume
Notes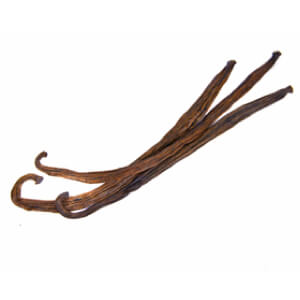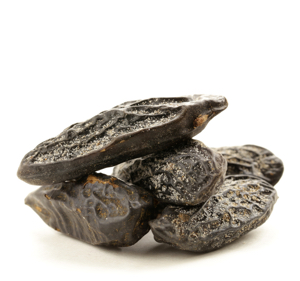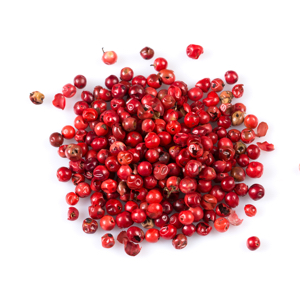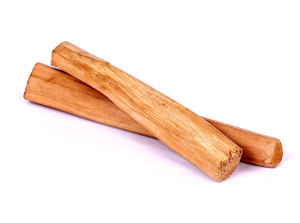 Description
The savory aromatics of fresh bay leaf and the almond-tinged sweetness of heliotrope announce this sophisticated blend of sharp spices and delicious dessert notes. Pink peppercorn and bright bergamot add citrusy heat to deep, creamy jasmine and vanilla to round out this endlessly tempting perfume.
You may also like
Lalique Le Parfum by Lalique Reviews
12/15/2017
I love this scent, the notes are amazing will deff recommend to everyone and i will be buying this :)
12/02/2017
It's ok, not my favorite. It's to strong.
11/30/2017
Loved it! Earthiness paired with the vanilla and flowers is really nice.
11/26/2017
I like this one. Not overly sweet or flowery but just enough it has a nice staying power too.
11/26/2017
Initially, wasn't for certain about the scent. To be out "shopping" for perfume, this would've never been bought (b/c of the initial scent on me). Now that I wore it a couple of times, I'm addicted to the scent. And, I get numerous compliments on the smell even when I think it's worn off. I will, at some point, order a full size bottle.
11/25/2017
I didn't like the smell immediately but warmed up to it quickly. I get compliments in the office, but only need to use a small amount.
11/20/2017
I really like this one! It is not too strong, but others can smell it when you walk by, which is what I like. It lasts quite well, also; I disagree with reviews stating that it fades quickly.
11/11/2017
Okay so, the other reviews are mostly correct. Immediately upon spraying, you get the smell that resembles baby powder. But surprisingly it settles into a nice vanilla-ish smell. It's a sophisticated perfume, and it's a little strong, so a little goes a long way. I wouldn't buy the full bottle.
11/07/2017
Fresh and youthful.
11/07/2017
Fresh and youthful...
11/02/2017
This is a great light scent that lasts all day! Smells wonderful without being too much!
10/25/2017
I really like scent. It's a bit more floral than I normally wear. My biggest complaint is that it doesn't last at all. Within 30 minutes of applying it, the scent is all gone.
10/23/2017
This perfume smelled great! It's not for it if you don't like a strong scent. It's perfect for fall/ winter.
10/14/2017
Very feminine. I love the smell on me. Nice to try something different. I don't usually wear such girly perfume but I am enjoying it very much.
10/13/2017
This was gross, smells like a toilet deodorizer .
10/10/2017
The sent was to strong
09/12/2017
this smell was horrible!!!! EEWWW
09/05/2017
Smells like deodorant tampons, which is kind of gross. I'm not impressed at all.
08/30/2017
Did not like. Strong and overpowering scent.
08/17/2017
I love this perfume,
08/17/2017
I did not like Lalique at all. It smells just like baby power. I sprayed it in the air and didn't even wear it.
08/16/2017
So far this is my favorite perfume out of all the perfumes I have been sent for the last year in a half. I am buying my first bottle from you and her name is spelled LALIQUE ♥ Love this stuff!! And got lots of compliments on it. : D
07/19/2017
Gave this to a friend. Couldn't wait to get it off me. Missed the part in the description that said "powdery" because some people like that and I am definitely NOT one of those people. Was so looking forward to this scent, but was really disappointed. Should have just thrown it away, because I don't want to smell it on my friend either.
07/06/2017
This perfume turns rather than develop about three times. It opens with a Pepper and Patchouli mix and Jasmin mix, and it quickly turns into a white follower heliotrope mix that gives me a heache for about 15 minutes. Then it settles into a vanilla sandalwood lose to your skin type of smell. I am unsure about this perfume, and I wish it remained the same as it opened rather than turn into an opposite family of perfumes.
06/27/2017
Not for me. Do not smell the vanilla at all.
06/26/2017
I love the smell of this months fragrance. It gave me summer time vibes. It was light all the way around and I would recommend this to every woman.
06/22/2017
I dont like this scent at all. It is too sweet. I like woody fragrances.
06/02/2017
Love this!!! I wish it lasted longer on my skin but I'm so glad I chose this one.
06/02/2017
It hurts me to say this but this is the first Lalique perfume that I didn't like at all. I have received three so far and love the other two to pieces. A great thing is that my mom who is extremely allergic to many fragrances loved it so it found a new home. It didn't make her sneeze or swell up. She said it's a sexy fragrance, perfect for going out.
06/02/2017
I love Lalique. The smell is very soft and powdery.
06/02/2017
If you enjoy a sweet potent fragrance Lalique is for you. I prefer something a little more subtle. Smells pretty and sweet.
06/01/2017
This scent is just divine. It's fresh and clean, a little musky...lightly floral with a fruity afterthought, like black currents, perhaps. By far, my favorite of all the scents I have tried. I look forward to putting it on, and my husband really liked it, too.
05/28/2017
The first smell of this was great but it is quickly followed up y a very strong flowery scent that reeks of old ladies in church. It honestly gives me a headache as soon as I smell it. This is definitely NOT for me. No one else I know wants it either, so now its just sitting around. Don't bother.
05/25/2017
I just received this perfume today and can't get enough of it. I love the soft vanilla and sandalwood. There is a very little hint of green, but I do not notice the pink pepper at all. However I was really interested in this perfume because of the vanillas and the sandalwood so I'm very happy with this choice.
05/24/2017
Received this today, and I'm not impressed...will give it to my aunt, as its fragrance seems right for an older lady, disappointed
05/23/2017
it's ok not a big fan. It does smell better after it sits .
05/05/2017
I didnt like this one. I think it is definatley for an older women.
04/28/2017
smells like powder! i love it
03/13/2017
wasnt a fan upon the first spray. but as it sits its great.
03/06/2017
Has a very light scent,kind of powdery, not my favorite,just ok!
03/05/2017
I'm husband thought it smelled like baby powder. It's ok. I don't think I will be purchasing a full bottle though.
03/05/2017
It is more powdery smelling than I typically like. I can deal with it. Hubby says it's not bad.
03/05/2017
Very fresh and sophisticated.
03/05/2017
A really nice subtle fragrance.
03/05/2017
Love this scent. Very subtle. Doesn't last very long in my opinion. All in all it is a very clean musky scent which is quite pleasant.
03/03/2017
I am in love with the scent of this perfume.
03/03/2017
This is a decadent perfume. It has the richness of some of the Tom Ford perfumes I've tried. I didn't love this one on my skin, but I will occasionally wear it for an evening out.
03/01/2017
A light lovely scent, an almost marshmallow vanilla powdery scent but not too sweet as to be over powering.
02/17/2017
Not a fan.. Smelled like wood for some reason..
02/08/2017
Beautiful scent
02/06/2017
This one was a miss for me. Smelled like a perfume for an older woman. I didn't like this one at all.
02/05/2017
Nice, light feminine scent that is powdery and warm at the same time.
02/04/2017
Lalique le parfum smells lovely it's not an overbearing frangance and has a soft sweet scent once it dies down.
02/04/2017
It was very spicy and powdery. It was spicy as well. When I sprayed it on I felt like it didn't mesh well with me.
02/03/2017
Sexy! Definitely a night out scent.
02/03/2017
On my skin, very powdery, slightly musty-dusty. A slightly generic vanilla musk scent. Okay by not for me.
02/03/2017
Understated and lovely! Love the subtle notes of warm spice.
02/03/2017
I've receive numerous compliments on this fragrance. People actually stopped me and asked me what I was wearing and they actually wrote it down! Nice & spicy.
02/03/2017
Smells like old lady perfume.
02/03/2017
Very lovely scent!
02/03/2017
I am so in love with this fragrance! It last all day and the sexiest fragrance I've worn yet.
02/01/2017
I love this scent. It's warm and seductive. It was just what I was looking to wear over the winter months.
01/30/2017
Love it has a rich cheerful scent !
01/30/2017
Nice vanilla scent with powdery dry-down and medium staying power (4-5 hours)
01/30/2017
Very overpowering and somewhat cheap smelling. Don't like it at all.
01/29/2017
Sexy date night scent. Smells nice. Spicy, but subtle.
01/24/2017
Didn't like it. It reminds me of my second grade teacher. I can't distinguish any of the notes. The good thing is the lasting power is very minimal.
01/12/2017
It smells like an old lady. Hating it. Waste of money and I will not even use it. Shipping took forever and I already was billed for the new month before I even received December shipment. So far, not so good...
01/04/2017
Not my favorite scent, not something I would normally buy if I had the option to smell first. Delivery was great & on time.
01/04/2017
I like this. Very pleasant, kind of powdery, and has lasting power.
01/04/2017
not as strong as I would like
01/03/2017
I had gotten a few compliments on this scent, I will likely add this to my collection.
01/02/2017
It's very light and sweet smelling, sweet but not cheap smelling
01/01/2017
A little on the old lady side of things for me -- slightly powdery, not overpowering, nice floriental, slightly vanilla. There is nothing wrong with it, but it does not make me sing.
12/31/2016
I love it. Very unique, clean scent.
12/30/2016
Powdery, strong, mature scent. For a sophisticated night out
12/08/2016
Lovely fragrance
12/08/2016
This is a lovely scent, it's just not me. I gave it to my daughter and it smells great on her! The bay/vanilla is a very unique scent and is nice for fall.
12/02/2016
Not for me. It smells a little older than I like. It's pretty but for a grandmother
12/02/2016
I really wanted to like this one...but I just don't. It is very powdery. And I'm not averse powdery scents, normally, so I'm not really sure what it is about this one. I really like the way it smells when I first apply it. But I don't care for the drydown. I love perfumes where I can't stop smelling my wrists all day! This wasn't that scent.
11/24/2016
I absolutely love this fragrance. It is spicy and layered with such richness. It also has a sinfully sexy trail scent. I am loving the way it makes me feel.
11/20/2016
Very powdery, strong at frist but fades very quickly on me. My first perfume from Scentbird, very excited to keep exploring.
11/13/2016
Great fall/winter scent!l Last all day long
11/05/2016
Dark and very powdery. A little too heady for work. I save this for nights and weekends. Makes my dog sneeze but I still like it. Smells like a rich lady.
11/02/2016
Very warm and spicy. Unlike most mine doesn't seem to last all day. I went through it quite a bit.
11/01/2016
I absolutely love this fragrance! It has a powdery, soft scent that manages to be seductively sexy at the same time. Not too sexy for work, this may be my new signature fragrance.
11/01/2016
Soft scent at first but then smells just like baby powder. I do like how baby powder smells and it is certainly much less expensive than a bottle of Lalique. Still searching for my signature scent.
11/01/2016
This scent is absolutely wonderful, it's a classy sophisticated scent you can wear anytime day to night. Will definitely order this again.
10/24/2016
OMG, I love this!! My new fav. I may accidentally become the lady who sprays on a little too much with this scent! So happy I signed up for scent bird!
10/22/2016
Very sexy mature scent. It doesn't give me "old lady" but it does give me classy, sleek.
10/06/2016
Nice scent not my favorite though
10/05/2016
Smells great, but has poor longevity and low sillage.
10/05/2016
For Evening wear, very sophisicated, Mystical, pulls people to you. For Day wear, Executive scent, power player. Nice bold strong scent.
10/04/2016
I received this today and fell in love with the scent. I am used to floral perfumes so this was definitely not something I was expecting, but part of the reason why I love Scentbird is to try different types of fragrances that I otherwise might not invest a full bottle. It's a sexy, sensual perfume and smells wonderful. Just wish the scent lasted longer.
10/04/2016
Very nice. I would wear this everyday.
10/04/2016
My new go to. Just GORGEOUS!!!!!
10/04/2016
Not bad but not my fav.
10/04/2016
Light but sweet last for a long time
10/04/2016
Nice fragrance for Night dates! Somewhat heavy for day time use in my opinion. Very nice fragrance for a special occassion!
10/01/2016
Too heavy of a scent for me, I generally like a hint of floral or citrus undertone. Its Just right for the winter, if you like musky, warm and sweet.
09/30/2016
This smells sooooo good on me. It give off a lingering light floral powder smell. It lasted all day long. I love it!!
09/16/2016
Definitely a mature fragrance. The initial notes are strong & musky that lingers all day. I love patchouli & vanilla however the oriental scent takes over. Smells great on my mom
09/10/2016
Beautiful. Scent ... Sophisticated... Floral... Romantic
09/06/2016
So glad I tried this absolutely beautiful scent! Powdery at first but settles in to a sexy, spicy yet sweet and sugary scent. In my opinion, If you like Prada Candy and Prada Candy L'Eau you will love this perfume.
09/02/2016
I absolutely LOVE this fragrance! Very light and clean!
09/01/2016
Lovely, elegant scent
08/31/2016
Smells good, kind of sweet and spicy at the same time however does not last long... At all.
08/30/2016
i ended up giving this to my mother in law as soon as it arrived&i smelled it..it smells very strong&more on the mature side
08/30/2016
Absolutely love it! Lasts long and it is not over powering perfect for a dinner or date
08/30/2016
I need this scent I my life. It is so exotic and blend so well with my body scent. I am becoming a big fan of this particular brand.
08/30/2016
I love this scent.
08/30/2016
This has a strong powdery smell which I didn't think I would like but I actually love it. It's a fresh clean smell. I wish it would have lasted longer on me. I am not wanting to try more of the powdery scents that I'm finding I'm attracted to.
08/25/2016
I love this perfume! Its very clean smelling. Just the way I like it!
08/10/2016
Not my cup of tea.
07/01/2016
Was not my favorite. Very Powdery.
06/26/2016
Amazing. This is what a vanilla should smell like on a woman, definitely *not* candy-like.
05/06/2016
OMG-I absolutely LOVE this scent! It has the perfect amount of sweetness to it, while still being "grown and sexy". Three sprays (throat and each wrist) lasts all day.
04/09/2016
Not my style but mom liked it.
04/05/2016
Love, Loved it!
03/21/2016
I don't hate it. I'm not sure I pick up on any of the notes it's said to contain, because to me, it's redolent of carnations, and nothing but.
03/17/2016
I haven't received it yet how long does it take to get it....I subscribed in February
03/10/2016
This one starts out sweet with vanilla undertones, almost like a marshmallow . It softens into a delightful musky, almond, and floral.
02/03/2016
It's good! Sweet but dark too. Has some notes that are common in these mainstream sweet dark vanilla types. Average longevity and projection.
02/02/2016
This perfume was not something I selected. I'm completed disappointed with 2 of the 3 fragrances that I've received. Two of the three months another scent was selected and sent because my fragrance was no longer available. I'm over this and out of $30.
01/07/2016
This was a boring vanilla almond scent. No pizzazz, no charisma, no presence. I traded it away.
12/29/2015
Wonderful fragrance! I chose this based on the description on the site and it did not disappoint. Very sweet and spicy with a warm spicy finish. Long lasting and smells great after a few hours. Unique smell to many other fragrances - if you like warm, musky, sweet scents definitely try this out.
09/30/2015
It actually took me awhile to appreciate this fragrance. I have had Lalique perfume in the past and enjoyed it..soft smelling but something muskie r underneath. ..longevity is decent. ..I'd give it 7 thumbs up