Lalique
Fleur De Cristal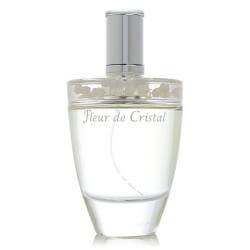 Get a 30-day supply of Fleur De Cristal
for
$
14.95
Notify me once this scent is available
Share and earn free perfume
Notes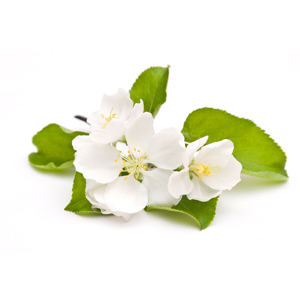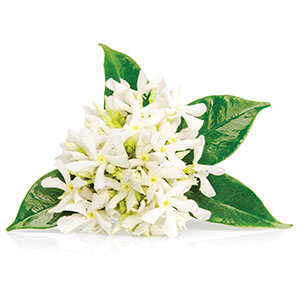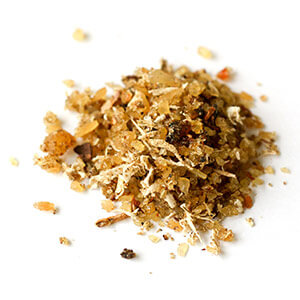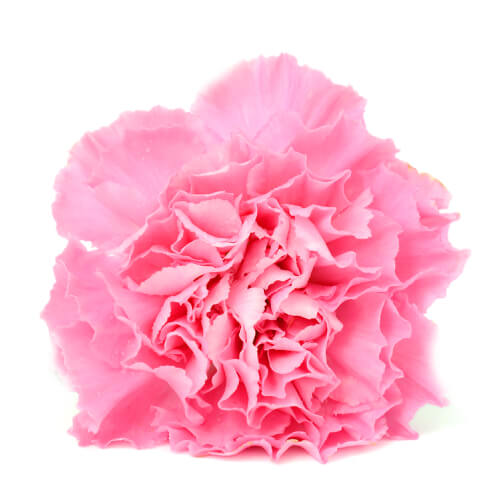 Description
Striking from the very first breath, Calabrian bergamot accompanied by pink peppercorn reveals a luminous freshness. Bringing a radiant touch to the composition, honeyed and sensual Sambac jasmine gradually unfolds like a petal in daylight. At the heart, a bouquet of lily of the valley and stephanotis echoes the jasmine's fruity vibrations. Crystal radiance, a ray of light, immaculate whiteness: the sun reflects its softness on every petal. Enfolded in musk, this Fleur de Cristal breathes on the skin leaving the woody aroma of sandal wood, cashmeran and amber in its wake.
You may also like
Fleur De Cristal by Lalique Reviews
08/17/2017
I didn't care for the scent that much. Just wasn't for me.
08/11/2017
I really didn't care for this scent. Honestly, it gave me a major headache.
08/05/2017
Such sophistication loveit!
08/03/2017
I personally like this scent. It didn't have a kinky or slutty feel to it. It's professional and subtle. I liked it a lot and I definitely recommend it for interviews, office style work areas.
08/02/2017
I didn't care for this scent. It's more of a smell for older women.
08/02/2017
Did not like, too strong and gave me a headache.
08/01/2017
It was very strong when first applied, although I applied sparingly. It was also scent that reminded me of mature women. A nice scent but not for me.
07/27/2017
It was very old lady smelling. My least fav.
07/14/2017
Very floral. Too old lady smelling for me.
07/05/2017
Fantastic! Light, white floral with a fresh, citrus underpinning. Very clean and pretty; great for Summer. Feminine and breezy.
07/04/2017
I just got my perfume in the mail. Its a nice smell but a little too floral for my taste. I love the little holder in comes in! So cute!
06/27/2017
smells beautiful but definitely not for my age group- I passed it onto my mom. Definitely for the 60+ age group
06/26/2017
This perfume is very floral and heavy to me. Honestly, it made me feel like it was for a much older woman like a grandmother to wear to church. I also would recommend it for winter. I may pass this on to my mom if she likes it. I like a light floral that is a little more clean smelling. This isn't it.
06/23/2017
This perfume was definitely not for me. Way too floral and baby powder smelling.
06/15/2017
I did not enjoy this scent at all. It reminded me of a fragrance for someone a little older than myself.
06/07/2017
Really like this scent. So clean and fresh with a light floral scent. Perfect for spring and summer. I love that it is not too sweet smelling. Love this !!
06/02/2017
I really like this. It isn't too floral or fruity. I am very sensitive to perfumes, and if they are too sweet, or fruity I will get a migraine. This is light, and clean, with a hint of flowers and musk. Very happy with my first shipment.
05/22/2017
Definite hints of floral that goes well in spring or summer.
05/18/2017
I really liked this; very feminine and so perfect for Spring. Very pleased with my first shipment 😊
05/05/2017
Heavy, flowery scent. Definitely not light or fresh.
05/03/2017
I think it's a pleasant perfume, but for winter
05/03/2017
LOVE LOVE LOVE. Lots of compliments on this. Beautiful light floral scent. Exactly what I've been waiting on.
05/02/2017
DId not like. A little old ladyish for me.
03/06/2017
I really liked it alot. Nice light floral scent.
03/06/2017
It is pretty and light just not me
03/06/2017
a little to strong for me. but it does stay with you all day long.
03/06/2017
It wasn't really my style the scent was older, my mom really loved the scent me not so much for myself.
03/06/2017
A nice light floral with decent staying power.
03/05/2017
It smells nice, but it is not something I would wear.
03/05/2017
Loved it... not too strong
02/28/2017
Smelled like my grandmother. Nice, but not for me
02/26/2017
Definitely not my cup of tea. Smelled old lady-ish
02/22/2017
I would love to rate it but I haven't received January or Februarys!!!!! I have tried to contact someone but no response!
02/05/2017
It smells like something my grandma would wear. Couldn't stand it. I threw it away.
02/04/2017
One squirt and this went in the trash! It smells like something my grandmother would wear & is very strong! Not a fan.
02/04/2017
This has a thick scent, something your grandma would wear. I'm not a fan.
02/03/2017
too smelly, feel like a grandma with it.
02/02/2017
Love this scent, just wish it lasted just a bit longer. I well buy again.
01/31/2017
I'm not into the smell.
01/31/2017
I Love it! Amazing smell!
01/20/2017
Agree with many others - a little bit of a granny fragrance, too soapy, too strong. Wanted to smell expensive but fell a little short of the mark. I gave it to sweetheart's mom and she liked it.
01/12/2017
Tried to stay positive about the old lady scent comments... Should've listened. Ick.
01/03/2017
it is a wonderful perfume. I just love the smell !!!
01/02/2017
Great perfume. I get compliments every time that I wear it.
12/31/2016
The smell is very strong and to flowery for me. Reminiscent of my grandmothers perfume.
12/29/2016
Smells amazing!!!!
12/25/2016
The good thing about this, is I can give the perfume to someone who likes the scent. It smelled like an older women's perfume. Can't wait for my next order.
12/10/2016
Love this scent! Smells amazing and very femenine. The only thing: I usually can smell my perfumes on me all day long, this one doesn't last that long, it faded after a while. Again, it smells lovely!
12/06/2016
Very sharp and astringent; powdery. Waste of a month.
12/01/2016
Smelled quite a bit like my granny when I was a child...great if you like strong floral scents-girls in my office all agreed.
11/29/2016
I thought it was too strong
11/29/2016
I did not like the smell of this perfume. I just received it today and did not like it.
11/28/2016
This is aggressively strong and powdery. Clearly reminds me of those bottles of "Windsong" that you find at the drugstore. I sprayed this on my wrist once and won't be wearing it again.
11/20/2016
Heavy on baby powder scent. Not a fan
11/07/2016
Smells amazing! Very light and not overpowering.
11/03/2016
Smells amazing, so feminine
11/02/2016
To floral. I like more of a clean, fresh scent
10/31/2016
It is too florally like old lady perfume
10/01/2016
I like it smells great
09/30/2016
Very nice clean fragrance. A little strong at first, but it softens up quickly. I like it.
09/20/2016
Did not like this scent on or off me. It seemed a bit heavy for me. I was disappointed.
09/10/2016
Did not like at all. Scent lasted maybe 15 minutes on my skin and then was gone! Is more like a splash than a perfume.
09/10/2016
I liked the fragrance but it disappeared almost immediately. Typically I can smell my fragrance all day .. this just vanished.
09/02/2016
This romantic earthy, floral compilation was most enjoyable for me. It had tones of an aromatic elixir type scent that I could wear on a sexy dinner date or brunch with my girls day. Absolutely enjoy it
08/30/2016
I love the florals but it doesn't seem like an every day wear. It is definitely sophisticated and classy, not too overpowering. However the smell changed slightly after about 15 minutes on my skin and reminded me of black licorice.
08/26/2016
I think it smells good, just not on me. It does smell like an older more reserved woman would wear this.
08/03/2016
I did not like this particular perfume. My husband said I should bring it to the nursing home as some of the old ladies might enjoy it. I actually threw it away. Did you like it at all.
08/02/2016
Way too mature of a scent.
08/02/2016
The spray pump does not work
08/01/2016
I think it smells good. It just doesn't smell that good on me. It does make me think of an older generation... but it is a lovely scent. I sprayed it on this morning around 8 and its almost 2 now... i can no longer smell it on my skin.
07/31/2016
More for older women.
07/23/2016
Mine arrived broken in the cardboard tube so I didn't get to wear it but i did get to smell it. It's a classy scent. Work appropriate but not my personal style. I wouldn't buy a full sized bottle at a store but had mine not been broken, i would have had no problem wearing it occasionally.
07/22/2016
I am 25, this scent reminds me more of an older generation. I'd say, 65-80. Kind of disappointed with it.
07/02/2016
This scent was more my speed. Elegant and a definite delight among the opposite gender. A definite purchase.
06/15/2016
It was okay...didn't wow me. It was very strong and floral at first...and was like that for awhile then died down and got powdery before disappearing. I liked the end fragrance but by that point it's on it's way off. Mature scent.
06/06/2016
Scent wore off fast.
06/03/2016
It's very nice and smells good in me. The longer you wear it the better it smells!👍🏽
06/02/2016
Too strong for a daytime occasion, a little overpowering if not used in moderation. Not for younger women but very intricate in its delicate layers. It's pretty warm and spicy with strong floral notes.
05/31/2016
Too flowery and mature for my liking..
05/30/2016
did not like the fragrance at all
05/14/2016
I ❤️ this fragrance. It is an extremely feminine light fragrance. Classic and beautiful. It also has staying power.
04/30/2016
Very floral with an undertone of baby powder.
04/01/2016
Absolutely fabulous scent !!!
03/29/2016
This scent was too strong for me, in my profile I have listed clean smell's...both that I recieved so far has not been clean smelling
12/18/2015
This is fresh, slightly floral and just refreshing!!! It has a great scent throw too! LOVE
11/24/2015
This is an "older woman" scent. It smells lovely, but it's more for the 50-60 year range.
10/29/2015
Love this scent. Will definitely consider purchasing in the future.
10/22/2015
Received this today. Unfortunately I didn't like it at all. My first impression is that it smells just like regular body lotion but after an hour or two on my skin it has morphed into a musty, almost moth-ball like scent.
09/24/2015
This scent seems very mature. I don't get a lot of citrus or ginger scent to it. You can definitely smell the flowery scents.