Lalique
Amethyst Eau de Parfum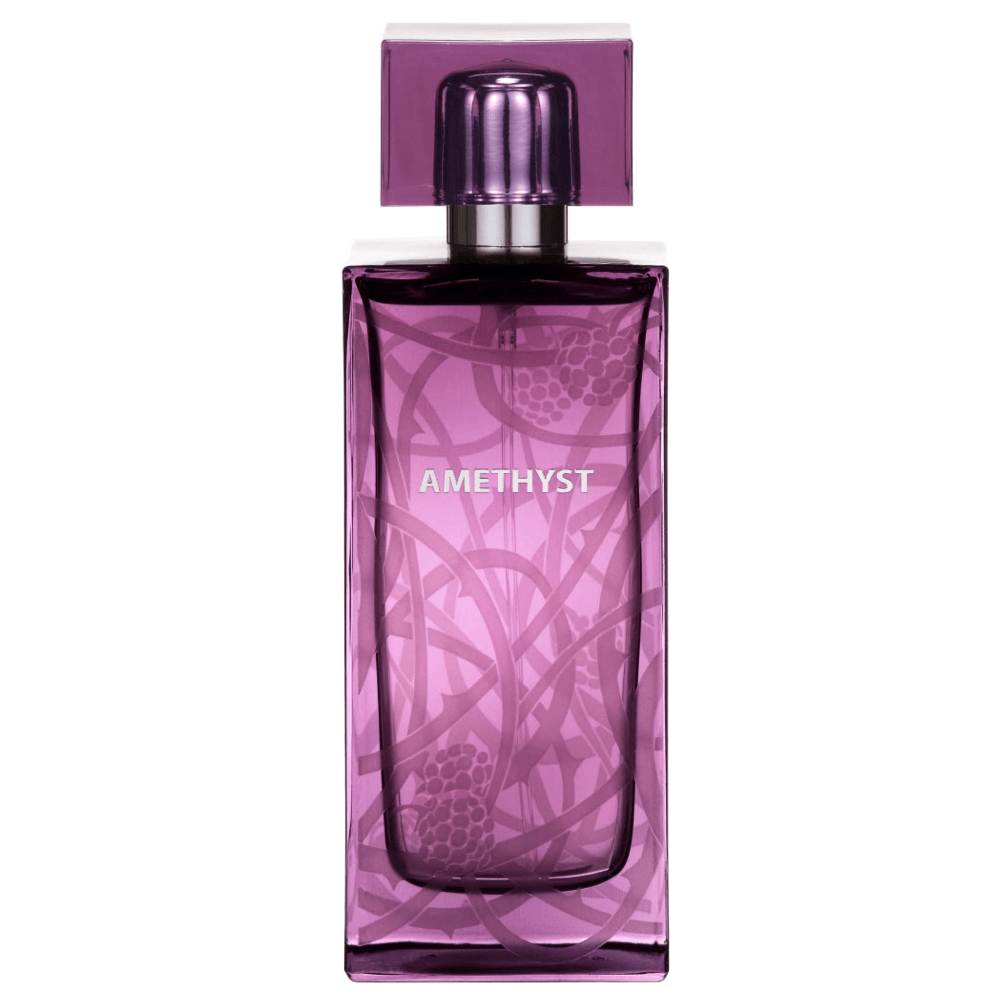 Get a 30-day supply of Amethyst Eau de Parfum
for
$
14.95
Notify me once this scent is available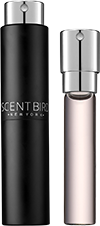 0.27 oz subscription

0.27 oz a la carte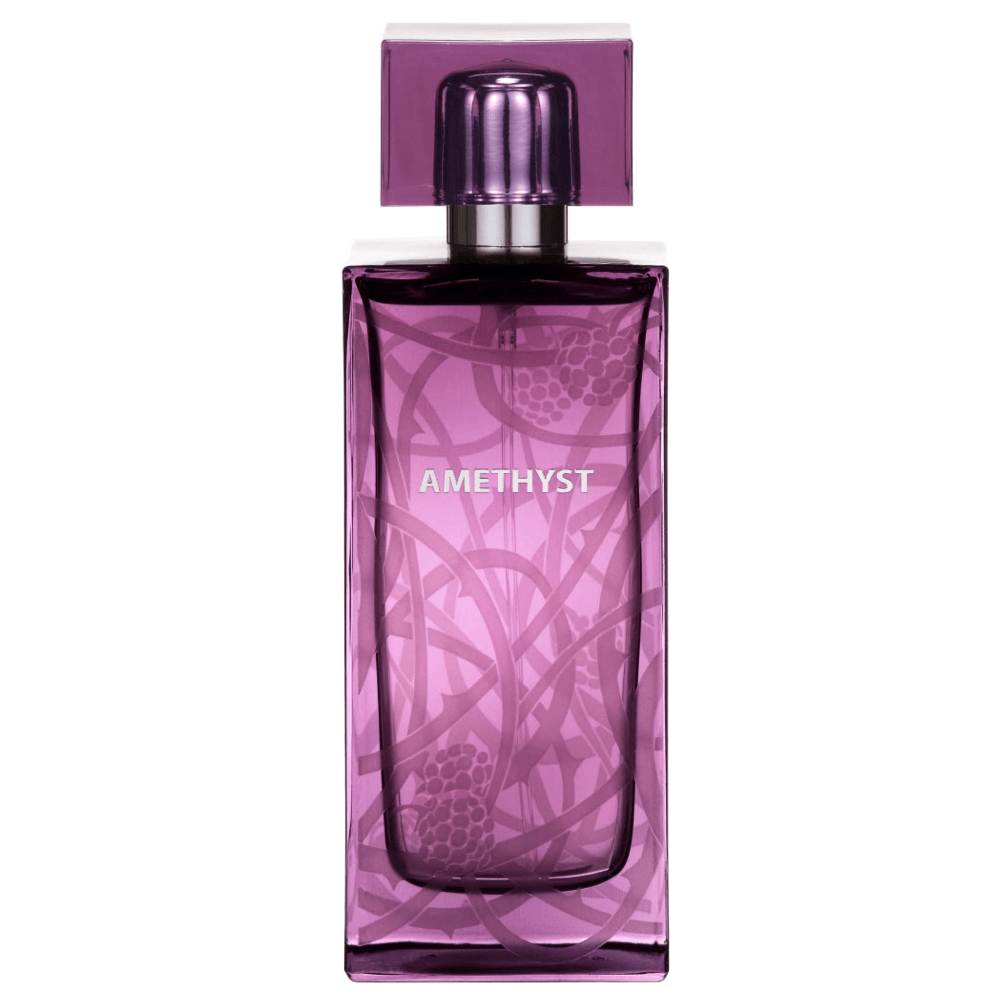 3.2 oz bottle
Share and earn free perfume
Notes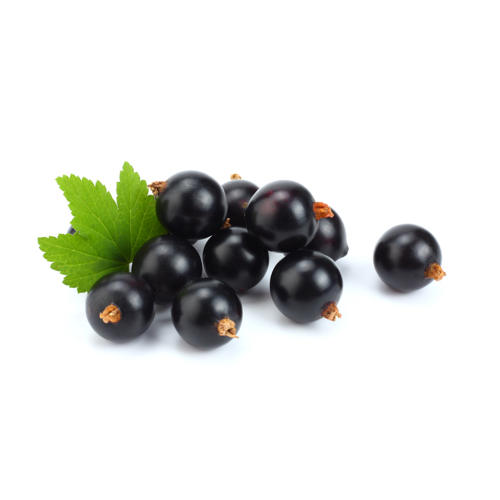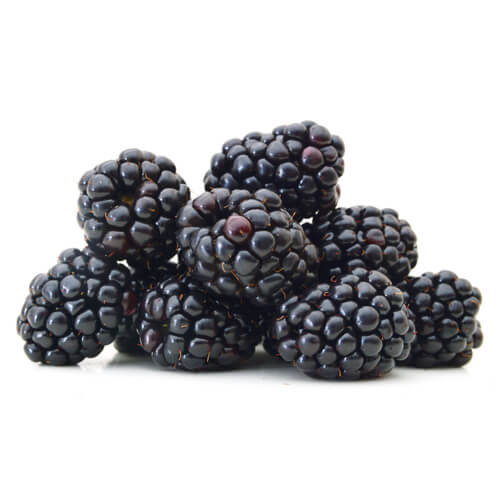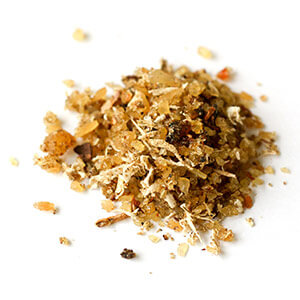 Description
The heart beats with the accords of intoxicating rose spiced with pepper, peony, lily and sweet, floral ylang-ylang. The base is powdery and soft with Bourbon vanilla and sensual musk.
You may also like
Amethyst Eau de Parfum by Lalique Reviews
12/06/2016
It smells amazing! It smells floral-like. It's also not super over powering because I do have a pretty sensitive nose & this perfume doesn't make me sneeze or anything. I really love the scent I can really describe it that well but it's amazing! Very girly.
12/03/2016
Strong and too menthol-y
12/03/2016
Didn't too much. Had a weird lingering smell
12/01/2016
I didn't get it!
11/30/2016
I think it's a nice scent, but it isn't for me :)
11/28/2016
Love this fragrance. I enjoy the scents of spring and summer and this is it.
11/10/2016
The best way I can describe Amethyst is "face slap." You don't see it coming, and then you don't know where it came from. VERY different smell. First thing that hit me was PASSION FRUIT. Then, it was GUAVA. Then I figured it can't be so I reckoned it was WHITE PEPPER or something. Just when I thought I was going to hate it, it just started to make me feel so pretty I squirted it on me 4 times. BAD IDEA- It is very strong and it needs to be treated nicely. It is a fiery reckon not to be messed with. Would I get a full bottle? No. I think if I get it again, I will get it on the sample size.
11/08/2016
I wore this in 2004 n 2005! Discovered it while on vacation in USVI. Its a lovely scent and it was a nice surprise to get thru scent bird!!!!
11/07/2016
The scent was sexy and lasted a long time. Love this!
11/06/2016
Hit the ball out of the park with this one. ...😚❤❤❤❤❤❤❤❤❤💋
11/02/2016
Smells Very Pretty But Unfortunately The Scent Does Not Last Long.
11/01/2016
Not for me. I am sensitive to smells and it is too much for me.
10/30/2016
Pretty much liked overall
10/29/2016
It smells so sweet and wonderful.
10/22/2016
I did not like this smell. It was soapy and musky. I did not pick up any blackberry or bourbon or vanilla, like they described. I can tell it's a good quality perfume, the smell lasted all day. Just not what I was expecting.
10/21/2016
it was a unique smell, I liked it
10/20/2016
Not a huge fan of the smell very strong.
10/17/2016
Not a fan of the initial scent. It's far too mature for my liking. However, over time, there are some nice sweet notes that surface. Worth the wait if you're patient. Just don't spray it on as you walk out the door.
10/17/2016
Perfect amount sweetness.
10/13/2016
Was given this one to try as a recommendation and didn't like it all. To me it's just a weird mixtures of smells that don't go well together.
10/11/2016
Disappointed but that what this is all about trying new things
10/10/2016
Love this!!!!!
10/07/2016
nice subtle scent.
10/05/2016
I love this scent!!
10/05/2016
Smells very much like something my grandmother would wear
10/03/2016
I like it. It's got many different notes to it, depending on which way the breeze is blowing. It's very unusual. and a little mysterious.
09/02/2016
Nice "grown woman " scent, received compliments. Do wish it was less floral, but, lasts 6+ hours.
09/01/2016
This is just okay to me. Not my scent
08/30/2016
Yes this perfume was very nice........just not woodsy enuff for me......I'm still looking for the one !!!!!!!!
08/24/2016
I can't decide if I love it or not. It seems to last which is a good thing. It's ok I guess but I don't think I would buy it.
08/05/2016
I love the scent, very floral. My husband told me how beautiful I smelled, so that made it good for me!
08/05/2016
I really loved this scent!!! I may even purchase regular size. It is a very floral scent.
08/02/2016
A little strong for me, when I wore it the first time my granddaughter said it smelled like old lady , enough said.
07/30/2016
I was expecting a great scent, not at ALL! Very strong and 1950's dated scent. I will not be wearing this scent. Looking forward to new August scent.
07/22/2016
When I first put this fragrance on I didn't care for it, I thought it was a bit too heavy. However, about a half hour later I smelled it again (on my wrist) and I have to say, I loved the smell. The fragrance grew on me after awhile (meaning I couldn't stop smelling my wrist). This fragrance is soft and clean. There is a certain smell about it that reminds me of another smell from a very long time ago, but I just can't remember what it is. Anyway, I'm really happy I tried this fragrance.
07/21/2016
Not what I expected from the description but not unpleasant. I prefer more subtle scents.its a little stronger but not so overwhelming I won't wear it. I just can't wear it to work.
07/06/2016
Not a bad smell, just a little heavier than what I'm looking for! It'll be nice for a night out or something
07/06/2016
Floral and something else I can't put my finger on. very matronly. Smells like an older lady, a more classy one than some of the others I have recieved through Scentbird but still old. Could be one of those weird decorative soaps if it was softer.
07/04/2016
I'm dissatisfied. I ordered this, but got another scent delivered, which was awful.
07/02/2016
So intense! Stimulates the senses!
07/02/2016
Intense! Awakes and stimulates the senses! I will definitely be getting the full size.
07/02/2016
I LOVE THIS!!!!! The scent of this perfume was so intoxicating and inviting to me!!!! It's soft, suttle, yet poignant scent last all day long!!!! It's gonna be hard to try something else now!!!!
07/01/2016
Not what I was expecting. Smells like something my aunts would wear when I was a kid very strong. Would not purchase.
06/30/2016
I have never received my perfume!! Been charged twice tho...
06/28/2016
I loved it. It smells amazing! Very fresh smelling. Not too strong either for me. It's just perfect!
06/21/2016
I think it's very soapy/musky and floral, I don't find it the fruity notes to be prominent at all though it's slightly sweetened. From the notes Scentbird list, you would imagine you are getting a floral fragrance with musk, which is totally inaccurate. Reminds me very much of Bvlgari Amethyst, it has a very distinct Omnia quality. So if you are a big fan of the Omnias, you'd probably love this. This is good for everyday use, could use more in warmer/hot weather but it may work in colder climates. Eh it's just one of those nice scents. Nothing special, wouldn't buy a big bottle or select it again.
06/19/2016
Really strong. It reminds me of a bowl of potpourri. Powdery and lightly fruity/floral. Not a huge fan. Makes me a little nauseous when smelled for a long time. I tried to wash it off. So I'd pass on this unless you want to smell like the inside of a craft store.
06/03/2016
Not my favorite
05/24/2016
I was pleasantly surprised by this scent. I knew it had a powdery scent to it, which I'm not usually a fan of but, I really like it.
05/13/2016
Love this perfume!! It smells delicious and is perfect for everyday wear.
05/06/2016
I actually got a lot of compliments on this fragrance. I enjoyed it.
05/04/2016
This one took me by surprise as I had never heard of it. Cheesy...Amethyst is my birthstone and I chose for my February scent. I was not disappointed. I used the entire sample of this one. I loved the onset scent and it had a very mysterious dry down. You can tell it has berry and powder notes, however; it is hard to decipher all in their complexity. I wore this to the office and received lots of comments regarding the scent...mainly they wanted to know what it was as they liked the smell. I would consider this a nighttime fall/winter scent.
05/02/2016
I loved the smell of this perfume. My coworker enjoyed the smell of it so much she wanted to buy this vial from me. Its great for wearing to work and has a fantastic smell without being too overpowering.
04/28/2016
I truly dislike this....to the point that I don't even want to give it to my daughter because then I'd still have to smell it. It tends me of bathroom cleaner.
04/12/2016
Love at 1st smell !!. Love the soft sensual overtones...Very romantic ♡
04/05/2016
A bit heavy for me, not something that I will wear often.
03/29/2016
Very different, has a chemical like smell when 1st sprayed, but, dry down is sweet and sexy, lasted about 4 hours.
03/23/2016
This scent reminded me of bug spray. I wish I could get around the memory of OFF bug spray scent from girl scout camp, but it was nostalgia and nothing is stronger than that.
03/05/2016
Wow! I am really impressed with this one. It is perfect for everyday use and is very calming to me! I love, love, love it!
02/29/2016
I did not like this at all! I would return if I could ugh!
01/08/2016
It smells good however the scent did not linger on me. Maybe it doesn't mesh with my body chemistry.
01/02/2016
Did not like this one at all. If I could have given it a zero I would have. Gave me a headache as soon as I sprayed it.
12/30/2015
A bit fruity but not immature
12/30/2015
Very pretty spell that lingers all day even longer wonderful kinda sweet yet sexy
12/30/2015
Loved it! Definitely going to get the full size. I love the spice scents.
12/30/2015
It's such a lovley smell that dries down nicely. I actually got hubby to buy it for me for Christmas. It lingers so that even when you don't wear it that day you go to bed and it's still lingering nicely from last night on your sheets
12/21/2015
Easily my favorite perfume that I've received. It's fruity and a little spicy, and I've received a lot of compliments on it. I'm buying a full bottle.
12/19/2015
I really love this, and think I will purchase a full size. It's floral without being overpowering, and seems to really work with my sometimes wonky body chemistry.
12/18/2015
Didn't like at all. Too powdery and has an unpleasant dry down that smells like stale sweat to me.
12/17/2015
I love this. A little sweet. A little mysterious. I know it sounds strange, but if purple had a smell this would be it! It smells like the color purple would. I will buy this in full size.
12/02/2015
Too floral for my taste, but glad I tried it
11/30/2015
I wasn't keen on this one. It's very cloying and sweet.
11/24/2015
starts out nice, but; light. there is a very dry, unpleasant after smell. like old clothes. will not use.
11/23/2015
It was very odd...spicy with undercurrents of grass or dirt? I couldn't pin down why I didn't like it, but I didn't.
11/11/2015
I liked it, but I will tell you that it is VERY sweet and unique. I am not sure why I liked it other than it reminded me of Yves Saint Laurent's Parisienne in that it is a fruity floral (berries). I would have worn it more, but I think something in the formulation irritated my skin. However, I would classify this as a fun holiday or summer scent, depending on your mood.
09/30/2015
It's very sweet, i love it!
09/29/2015
I didn't care for this one....
09/29/2015
this is a really pretty scent... rose undertones are not overwhelming... pleasantly surprised i like this...
09/18/2015
I love how strong this is, but at the same time it is a very light perfume. I only used one pump on my wrists. About 15 minutes later, I walked outside and a breeze swirled my perfume all around me. I wasn't sure how I would like berries and pepper, but this is really amazing!
08/27/2015
This just might be my new signature scent! The rose is subtle and the black currant makes it smell juicy. It just has that bit of uniqueness I was looking for in a perfume!
08/20/2015
It smells amazing! Yummy berry scent, wearable all year-round. Got a big bottle after trying it. Always get complements when wearing this perfume.