Lacoste
Touch Of Pink Get a 30-day supply of Touch Of Pink
for
$
14.95
Notify me once this scent is available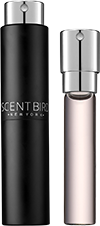 0.27 oz subscription

0.27 oz a la carte 3.0 oz bottle
Share and earn free perfume
Notes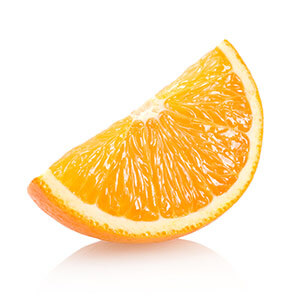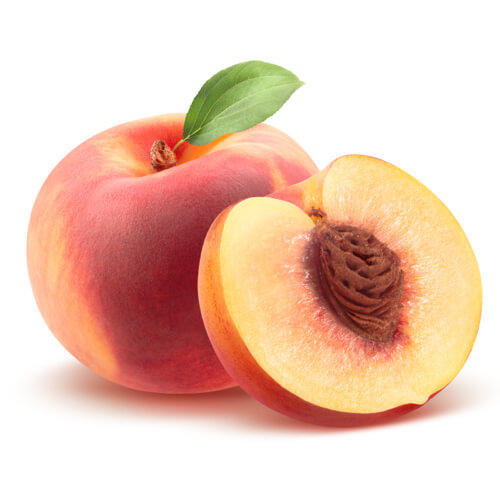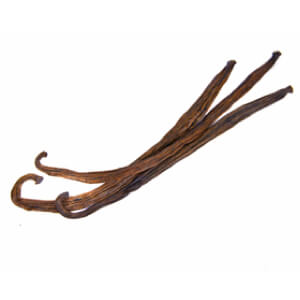 Description
Perfect for the woman who is spontanuous and full of energy and life. A fresh, modern, zesty aroma, touch of pink is a fruitful blend of coriander leaves, blood orange, cardamom, jasmine, violet leaves, carrot seed, sandalwood, vanilla, and musk.
You may also like
Touch Of Pink by Lacoste Reviews
11/15/2017
great floral refreshing scent. very summery.
11/07/2017
This is my first scent and Im in love!
11/07/2017
The scent didn't last long at all. But I did like it. Had to keep reply it .
11/07/2017
Wears off early but I like the smell!
11/04/2017
It was very old lady like
11/03/2017
Perfect everyday fragrance
11/02/2017
Not for me. It has musky undertones. My daughter loves it.
10/14/2017
Not to bad, it has a musk smell that's stronger than I like
10/08/2017
Very HAPPY I chose this scent! Smells pretty & sexy. It last a pretty good throughout the day.
10/06/2017
Love it, sweet scent. 💖
10/03/2017
It seems a little musky to me? I'm not great at explain smells. Like an old lady smell, in the undertones.
10/03/2017
Smells old lady like not my favorite st all
09/27/2017
Not my favorite. A little too musky for my taste.
09/11/2017
Unfortunately was way too musky and strong for me.
08/30/2017
I love this! It is rich and woodsy, a little floral, and seems to have a vanilla scent. It is definitely more of a nighttime scent would be better to wear in Fall and Winter! It is strong, but not too strong. Very romantic!
08/22/2017
Love the smell
08/14/2017
very nice scent. Bright & not overpowering when it's hot.
08/10/2017
I really like the scent of this fragrance a little sweet a little fresh.
08/09/2017
Love love love this fragrance!!!!
08/09/2017
This light airy summer senst has beautiful notes of citrus,floral and freshness
08/08/2017
Did not receive my scent for July said it was undeliverable (ha,ha) same address as before. My bank account tells me I did buy it though for 16.00.
08/07/2017
Love love love this one! Alot of compliments
08/02/2017
I love the smell of this sweet but romantic perfume!
08/01/2017
One of my favorites I love this scent! This is a mostly everyday work smell for me. The orange, vanilla, and musk is what stands out to me, gives the perfume a fresh and deep scent, definitely would recommend!!
07/28/2017
I enjoyed this scent.
07/26/2017
I selected this scent because it started with citrus and ended with musk, which is probably one of my favorite combinations in perfume. Touch of Pink was just that. A touch of scent that after 10 hours is barely there, but still there considering how light the scent was in the beginning. It is a pretty scent, not a word I use often in relationship to scents I like. I would purchase a full sized bottle of this scent. It is just something gentle enough for work or a first date.
07/23/2017
I ❤️❤️❤️ This scent it smells so refreshing and really nice on me. Definitely recommend to women to use.
07/22/2017
If you have smelled anything with the word pink in it then this is no different. It's not unique but it's definitely great. I love it. It's the perfect everyday girly fragrance. Throw in your purse and go.
07/21/2017
I really thought I would like this scent better than I did. It was stronger than I'd hoped right out of the bottle and faded really quick. All In all it was a nice scent but not one I'd even order again l.
07/14/2017
I like this fragrance a lot! It's light and floral. I feel like it does fade a little bit quickly, though.
06/30/2017
Really like this scent for Summer, so bright, fresh and clean...really smells good...just wish it lasted longer on me.
06/29/2017
I loved it it's perfect for a small purse and it smells good
06/23/2017
If pink had a smell, this would be it! To me, it has a flowery powder scent .. but not like an old lady smell! Love this one!
06/21/2017
I did recall picking this fragrance, however I am glad I did. LOVE IT! will buy!
06/20/2017
Love this scent, light and not ever powering!!
06/20/2017
I like this one very much! Its light, not too over powering. Definitely picking up the jasmine and vanilla. I did not pick up any citrus or fruit smells at all. Overall, I think this one is great for everyday use!
06/20/2017
I liked it , very light it scent
06/18/2017
Awful scent. Smells like a retirement home.
06/16/2017
Like it. Very light scent.
06/15/2017
Perfect and light for summer!
06/10/2017
I expected it to be a bit lighter
06/03/2017
Has more of a powder scent than fruit or flower. Would not have purchased this in retail setting.
06/03/2017
I didn't get the fruit tones from it that it claims to have ....all I get is floral and a light scent of powder. Not what I'd hoped for. I do enjoy it but like I said.... not what I expected by the description.
06/02/2017
Love it! This is a very sensual scent for any girly girl to enjoy.
06/01/2017
I love the light fresh fragrance. A great summertime perfume.
05/31/2017
Smells really good light and freah perfect for spring or summer
05/31/2017
Great scent! Stays on the entire day!
05/31/2017
LOVE this one!! A little bit goes a long way and stays all day! Definitely a new favorite!!
05/21/2017
Awesome smelling perfume, very light and not overpowering. Florally, but not too much. Sweet. Definitely will buy this one in a bigger bottle
05/18/2017
Shipment went perfectly and products was above expectations in quality! I love the freshness and floral notes but unfortunately the musk is way too much for me.
05/18/2017
Light citrus and fresh scent with a touch of spice. Sexy and flirty. Love it !!!!
05/18/2017
I like it. It is very floral, but it has a fresh smell, and I think it will be very good for spring into summer.
05/03/2017
It smells "pink"... but I like it. A little sweet, a little 'perfum-y' at first. Doesn't last as long as I would like on my skin. Overall though, I do like it.
05/03/2017
This is a good sent not to sweet or musk it also stays around all day ..sometimes I catch a slight smell like the perfume samples of a magazine
05/02/2017
Really like this fragrance. Clean, soft and sexy!
05/01/2017
Nice sweet smell
03/13/2017
I absolutely love this smell. It lasts a while and I've gotten so many compliments on it.
03/08/2017
I love this one! Definitely one of My favorites!!!
03/07/2017
I loved the smell planning on buying this one
03/05/2017
Just ok. Gave it as a gift.
03/05/2017
I liked it but not loved it. Too sweet for my taste. I thought it was a little more citric. It is good enough, it last a long time.
03/05/2017
Light and pretty!
03/05/2017
I rated this 3. Although it does smell nice, it just wasn't a favorite for me.
03/03/2017
Great perfume!!
03/03/2017
This fragrance was made for me! Its delicate but powerful.
03/03/2017
I love it! It's a very light scent. Not too strong and just enough.
03/02/2017
First one I've truly enjoyed enough to wear daily. I enjoy light clean scents and prefer vanilla. In this the combination of the citrus fruit and vanilla is amazing and the floral is so soft and the notes are so low key it's not over powering.
03/01/2017
I like it. it's sweet and maybe a little to light for me. its a daytime perfume.
02/17/2017
A little too powdery.
02/08/2017
it was a good scent and it went well with my body scent
02/07/2017
I can only describe this as smelling "sporty", but it's a really nice scent without being too much.
02/07/2017
It's a very delicate and sweet perfume
02/05/2017
Hated this scent! On the initial spray, this perfume is fruity and nice; however, as it dries down, the scent is unbearably disgusting on my skin. I will be giving this one away!
02/05/2017
I love the scent of this perfume. It is very light and I got lots of compliments on it. I'm going to add it to my queue again.
02/04/2017
smells really pretty
02/03/2017
Pretty floral smell, but smells like old lady perfume.
02/02/2017
This is a floral, fruity, clean scent. It is great for everyday or office. Casual, Spring and Summer. It is light and not over the top or in your face. Its not my typical type of scent as I normally pick a sweeter gourmand scent but I will use this as a "not a special occasion" perfume.
02/02/2017
This perfume does not stink, but it just didn't speak to me the way I wanted it to. It's a strong scent, reminded me of Donna Karan - Be Delicious.
02/01/2017
Best scent I've had in a perfume in a long time. Nice and very fruity just how a I like them to be.
01/31/2017
It's a nice scent but for my personal taste it too sweet
01/30/2017
I never got the perfume.....contacted scentbird twice....they about to charge another month and I still have gotten January touch of pink...at this point I'm beyond passed! I will cancel my monthly! Screw this!
01/30/2017
Love the smell! So fresh with a touch of floral!
01/27/2017
fyrhgdfhfhdfhdfh
01/21/2017
Very pleasant scent nothing extra.. But it only lasts 5 minutes... Too bad,I wouldn't purchase it. I feel that I didn't even worth the 15$ ... Expected way better longevity
01/07/2017
Love this scent! Fresh and sophisticated, I could wear every day.
01/07/2017
love this scent! Wore it years ago and remembered why I loved it so much!
01/05/2017
LOVED how light and airy it was! So nice.. reminded me of spring!
01/02/2017
Loved it...very lasting scent
01/02/2017
It's not bad...a little too basic for me though.
01/02/2017
So far I really like it - just received my trial a few days ago and can't wait to wear it more.
12/31/2016
One of my favorites. I'll be buying a regular bottle very soon!
12/31/2016
I loved this perfume
12/31/2016
I really love the smell!
12/13/2016
Nice strong smell that lasts
12/07/2016
Love this. My coworkers said I had the office smelling great.
12/06/2016
I thought it was ok just wasn't my favorite!
12/05/2016
Loved this scent. It's a bit strong in the beginning but once it settles it just right.
12/05/2016
Love this scent, my favorite!
12/05/2016
I liked it but I didn't love it!
12/04/2016
Loved this scent. Very light and fresh. My only complaint is it didn't last very long.
12/03/2016
I love this perfume! Light, beautiful scent, not too much, but enough to smell and feel really pretty.
12/03/2016
This perfume is everything. Best used for fall and spring and even night time. Slightly sweet, feminine, and a "fresh showered" scent. This will be added to my collection. Rating from 1-10: 10
12/03/2016
It was ok, not my favorite! My all time favorite is Carolina Herrera. I wish you could just send tht to me every month! Lol!
12/02/2016
My new favorite
12/02/2016
this is the best one yet for me. sweet scent not a heavy musky smell.. I love it. Will purchase soon!
12/02/2016
Smells so beautiful
12/01/2016
I bought this year's ago!! I'm so happy I have it again!!!! Love love love the smell!!!!!
12/01/2016
Smell so fresh and sweet....
12/01/2016
LOVE LOVE LOVE IT!!!! I will be asking for a bottle for Christmas for sure!!
11/22/2016
I like this one, its very light and more of a casual everyday scent.
11/04/2016
It's very floral and powdery, and not long lasting.
11/04/2016
Nice sweet, scent
11/03/2016
This was to floral for me. I was hoping for more of a fruit overtone but was disappointed.
11/03/2016
It's long lasting and floral. I like it just a Lil more stronger than then I like.
11/02/2016
Smells okay. But not for me.
11/02/2016
Absolutely Love It! It is fresh, fun, and flirty.
10/30/2016
Just a little out there for my liking. Not really a favorite.
10/27/2016
Love the scent but does not last
10/24/2016
I wasn't sure at first if I would like this, but I ended up loving it.
10/21/2016
This was my initial shipment. I will say I was skeptical thinking there would not be much "scent" to this perfume because for a value of 14.95. Anyway, WOW! I was pleasantly surprised, that the fragrance is so robust. It comes in this cute purse size dispenser, its sooo perfect for perfume lovers, like myself! I do like this particular scent, but I believe I like something a little lighter and softer. (that's why only 3 hearts) There is no doubt that this was a great first selection. # FB Friends...Check it out! I am so very impressed and excited to see my fragrance next month! (After all, I did take the time to write a review, so that says something, RIGHT?)
10/07/2016
This is light, fresh and easy to wear. Won't overpower you or linger after you leave.
10/06/2016
Its too sweet for my taste. I'm 29
10/05/2016
Love Love Love this scent!! perfect day or night time scent
10/05/2016
I loove this scent , my everyday scent . I'm in love 😍
10/04/2016
This was my first scent and I love it so much. It smells amazing. Not overpowering, but certainly noticeable.
10/03/2016
Wasn't a fan of this one 😙
10/01/2016
Great fragrance
09/28/2016
I really enjoy this perfume it's light and fresh but still strong throughout the day
09/24/2016
Smells great! Not overwhelming at all!! Light and it lasts! Love it!
09/15/2016
I had this perfume before and it smells so good! I was getting so much complement!! About this perfume! !
09/08/2016
I didn't like it
09/05/2016
I love it, got lots of compliments on how good I smelled.
09/03/2016
Love this scent. It's flirt with a touch of sensuality.
09/02/2016
It is musky and floral with a touch of citris scent. Defiantly one that I would give to someone who enjoys a more mellow scent. Not what I was thinking, but one I could learn to love.
09/02/2016
This smells really good. Better than I thought it would. Just a night light scent.
09/02/2016
love it .... light and fresh
09/02/2016
I absolutely love it, I've had it years ago and couldn't find it again. Now that I have I'm so happy!
09/01/2016
Wonderful, Love it.
09/01/2016
I love this scent.....couldn't be happier. Thanks scent bird excited to smell new perfumes. It's such a challenge in the store. This is so convenient I LOVE it!!
08/31/2016
I love this! It's sweet, but not too sweet. Smells a lot like ocean dream
08/31/2016
I miss this smell from back in the day. The smell is sweet and light and fun. Brings back lots of good memories wearing it.
08/30/2016
It's a little too floral scented for me but it's a very pretty, light fragrance.
08/30/2016
Fresh clean scent, very girly!
08/04/2016
Love it! Really fresh and summery. Floral with a touch of sweetness.
08/03/2016
I love this scent. Very light and feminine.
08/02/2016
This is by far my favorite
08/01/2016
I dont seem to get the citrus notes i should. it smells a bit masculine and spicy for something called touch of pink. but that is ok it only lasts a short time anyway. it dissipates so quickly that i have already used my entire sample and moved on to something else.
07/31/2016
Not the best, not the worst. It was borderline, too sweet/floraly. I get headaches from a lot of perfumes. One more spray and it would've done me in.
07/31/2016
Have worn this in the past and loved it. This scent doesn't seem to last as long or smell as strong as I remember. I Find myself continually applying through the day.
07/31/2016
I love this scent!
07/26/2016
I didn't like this at all. I gave it to my mom and she loved it.
07/22/2016
This is my second scent and again I'm in love. Touch of pink is light and feminine. Very sweet and clean... Love it.
07/11/2016
This is my second scent, I love it ❤❤
07/08/2016
Nice light scent. Reminds me of the red bottle of Lacoste that my husband wears. It's not floral or clean/soap scented.
07/03/2016
Very soft, not aggressive at all!
07/02/2016
Love this perfume! It's a good summer smell very light and fruity. I always get compliments when I wear it. One of my favorite scent.
07/02/2016
Love the scent but fades fast.
07/02/2016
I really loved this perfume. It had a really nice scent to it that lasted all day long. I definitely recommend it!
07/01/2016
Love it, although it did not fit into the black case.
06/30/2016
I like this scent. Light and fresh smell
06/30/2016
cool, but doesn't last that long
06/22/2016
very strong, not a light scent at all. smells like "Charlie" from the 1980s. smells horrible, gave me a headache.
06/21/2016
Love it! Great aroma, not too strong!
06/21/2016
It'seems a bit more floral than I anticipated, but I really like this scent. Mature and a little complicated, it goes on a bit strong but soon settles in and lasts quite a while. I wore it hiking and kept catching pleasant hints of it on the breeze as I went. I'll need a little more time with it before I decide if I want a full bottle or not, but so far so good.
06/21/2016
This is my first scent and I did not like it. It reminds me of an old woman scent. Too floral for me.
06/21/2016
I love it. It a scent made for when you are going out to party's, a date, evening activities. Not recommended for work since it's a bit strong
06/16/2016
Love this!! One of my favorites since I've subscribed! Light, fresh and flirty fun scent! Perfect for hot summer dsys!
06/08/2016
This is a nice perfume; however, it is not one of my favorite scents, I have only worn it once.
06/06/2016
clean crisp smell will be buying this for sure
06/04/2016
Soft but pleasant smell
06/02/2016
Very sweet smell/clean but doesn't last more than a few hours for me
05/28/2016
Fresh clean smell. I've worn this perfume for years and had to put it down for a while. In search of something new!
05/25/2016
New member to this so far enjoying my scents.
05/24/2016
Nice smell very soft and fresh but it didn't last long. I most likely would not add this to my collection.
05/22/2016
Its okay,not my favorite however I Dont dislike it. It starts off strong and fades into a softer smell.... I Dont recommend this fragrance for date night.
05/22/2016
Soft yet saucy, the hint of fruit. I've received smiles and mmmmm's when I'm being hugged.
05/17/2016
I love it, it smells so good. I received so many compliments with this perfume
05/11/2016
This scent is a little strong. i dont use it as much.
05/08/2016
I just love this scent I wear thus everyday
05/05/2016
Love this scent! Very liget and fresh. Good for everyday.
05/03/2016
It was ok. I don't love it and I don't hate it
04/29/2016
it smell so sweet and light and I really love the scent!
04/23/2016
Sweet and light scent. Perfect for Spring/Summer.
04/22/2016
So sweet and sexy love this frangance
04/19/2016
I never received my 1st order
04/09/2016
Nice Everyday Scent
04/07/2016
This has the great light smell I love.
03/30/2016
Loved this so much! So sweet and sexy
03/21/2016
It smells ok. Has a hint of spicy old lady smell to it. The sweet side of it does smell nice. If thst makes any sense. I wouldn't buy a full size of this.
03/06/2016
One of my favorite scents
02/08/2016
old lady smell. Smells ok at first but fades in to a definite old lady
01/31/2016
This is more suitable for more mature women. Although this is my personal opinion, I personally like peachy scent, which I expected a lot from this perfume. However, this scent was not what I had expected it to be (not at all). If you are looking for a perfume that is suitable for more mature women, this is perfect for you but if you are in your early 20's, I would not recommend this. However this is a good scent. It's just not suitable for younger women.
12/08/2015
I love this scent!! Its fresh and sophisticated in a girly way. It never gets old to me. I feel like it can be worn anywhere anytime.
10/06/2015
This scent brings back amazing memories
09/30/2015
This was not my favorite perfume. I think it smells too soapy and pedestrian. I can't even wear it. However, I gave it to my mom and she really likes it as a daily wear perfume.
09/07/2015
I love Lacoste! Great smell and even when it wears down it still has a lingering smell.
08/29/2015
Huele muy rico, me gusto mucho es como para el diario