Lacoste
Touch Of Pink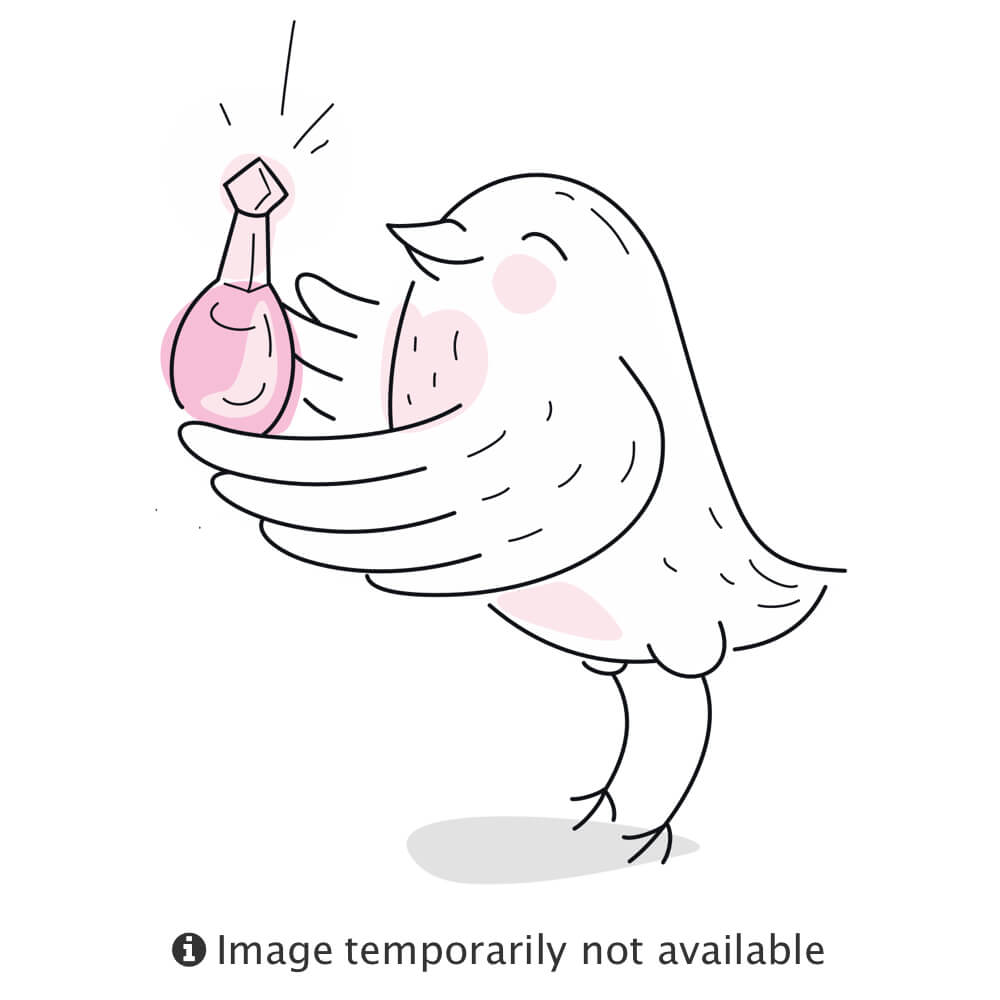 Get a 30-day supply of Touch Of Pink
for
$
14.95
Notify me once this scent is available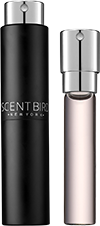 0.27 oz subscription

0.27 oz a la carte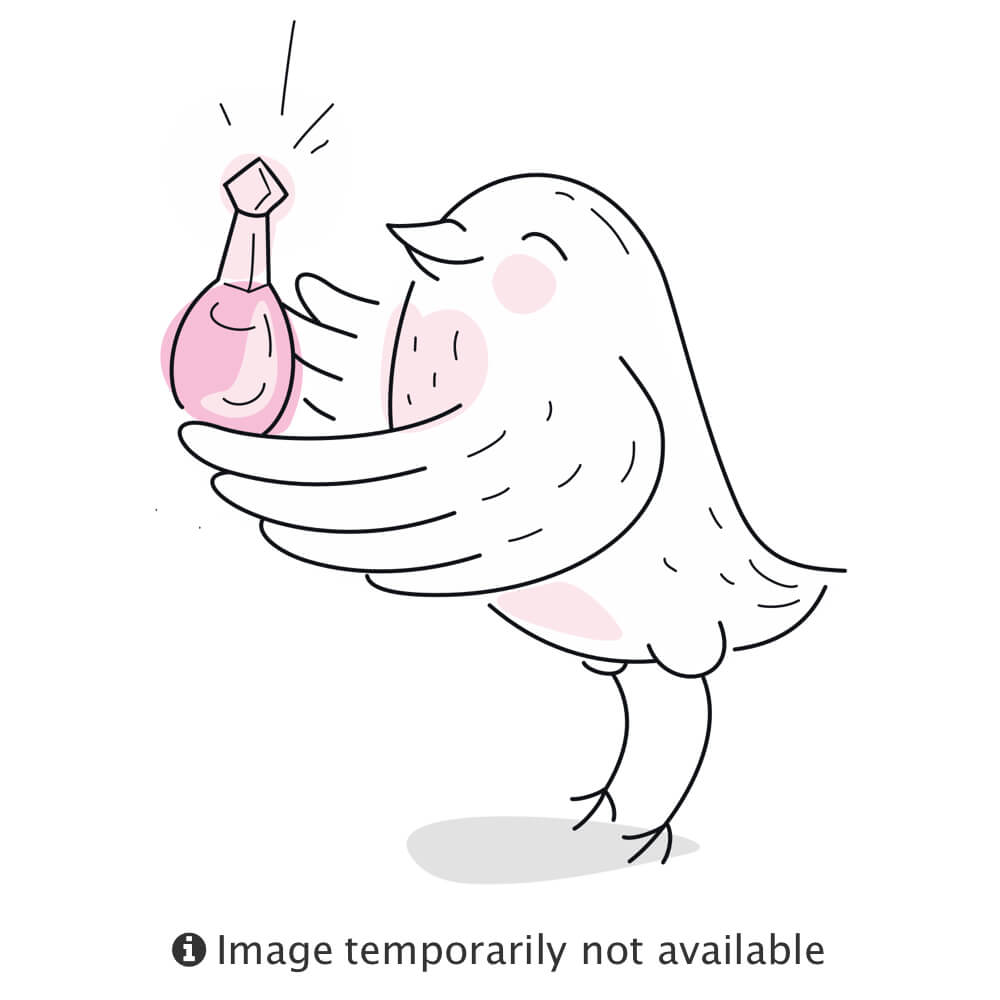 3.0 oz bottle
Share and earn free perfume
Notes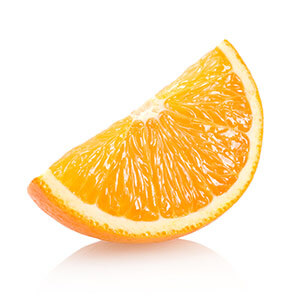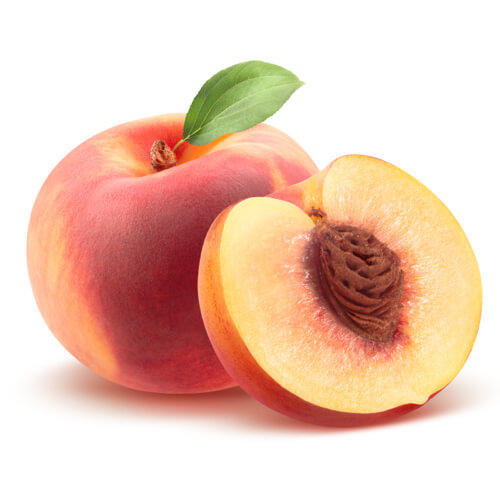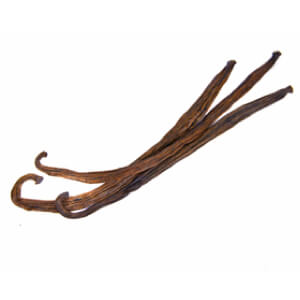 Description
Perfect for the woman who is spontanuous and full of energy and life. A fresh, modern, zesty aroma, touch of pink is a fruitful blend of coriander leaves, blood orange, cardamom, jasmine, violet leaves, carrot seed, sandalwood, vanilla, and musk.
You may also like
Touch Of Pink by Lacoste Reviews
12/05/2016
Loved this scent. It's a bit strong in the beginning but once it settles it just right.
12/05/2016
Love this scent, my favorite!
12/05/2016
I liked it but I didn't love it!
12/04/2016
Loved this scent. Very light and fresh. My only complaint is it didn't last very long.
12/03/2016
I love this perfume! Light, beautiful scent, not too much, but enough to smell and feel really pretty.
12/03/2016
This perfume is everything. Best used for fall and spring and even night time. Slightly sweet, feminine, and a "fresh showered" scent. This will be added to my collection. Rating from 1-10: 10
12/03/2016
It was ok, not my favorite! My all time favorite is Carolina Herrera. I wish you could just send tht to me every month! Lol!
12/02/2016
My new favorite
12/02/2016
this is the best one yet for me. sweet scent not a heavy musky smell.. I love it. Will purchase soon!
12/02/2016
Smells so beautiful
12/01/2016
I bought this year's ago!! I'm so happy I have it again!!!! Love love love the smell!!!!!
12/01/2016
Smell so fresh and sweet....
12/01/2016
LOVE LOVE LOVE IT!!!! I will be asking for a bottle for Christmas for sure!!
11/22/2016
I like this one, its very light and more of a casual everyday scent.
11/04/2016
It's very floral and powdery, and not long lasting.
11/04/2016
Nice sweet, scent
11/03/2016
This was to floral for me. I was hoping for more of a fruit overtone but was disappointed.
11/03/2016
It's long lasting and floral. I like it just a Lil more stronger than then I like.
11/02/2016
Smells okay. But not for me.
11/02/2016
Absolutely Love It! It is fresh, fun, and flirty.
10/30/2016
Just a little out there for my liking. Not really a favorite.
10/27/2016
Love the scent but does not last
10/24/2016
I wasn't sure at first if I would like this, but I ended up loving it.
10/21/2016
This was my initial shipment. I will say I was skeptical thinking there would not be much "scent" to this perfume because for a value of 14.95. Anyway, WOW! I was pleasantly surprised, that the fragrance is so robust. It comes in this cute purse size dispenser, its sooo perfect for perfume lovers, like myself! I do like this particular scent, but I believe I like something a little lighter and softer. (that's why only 3 hearts) There is no doubt that this was a great first selection. # FB Friends...Check it out! I am so very impressed and excited to see my fragrance next month! (After all, I did take the time to write a review, so that says something, RIGHT?)
10/07/2016
This is light, fresh and easy to wear. Won't overpower you or linger after you leave.
10/06/2016
Its too sweet for my taste. I'm 29
10/05/2016
Love Love Love this scent!! perfect day or night time scent
10/05/2016
I loove this scent , my everyday scent . I'm in love 😍
10/04/2016
This was my first scent and I love it so much. It smells amazing. Not overpowering, but certainly noticeable.
10/03/2016
Wasn't a fan of this one 😙
10/01/2016
Great fragrance
09/28/2016
I really enjoy this perfume it's light and fresh but still strong throughout the day
09/24/2016
Smells great! Not overwhelming at all!! Light and it lasts! Love it!
09/15/2016
I had this perfume before and it smells so good! I was getting so much complement!! About this perfume! !
09/08/2016
I didn't like it
09/05/2016
I love it, got lots of compliments on how good I smelled.
09/03/2016
Love this scent. It's flirt with a touch of sensuality.
09/02/2016
It is musky and floral with a touch of citris scent. Defiantly one that I would give to someone who enjoys a more mellow scent. Not what I was thinking, but one I could learn to love.
09/02/2016
This smells really good. Better than I thought it would. Just a night light scent.
09/02/2016
love it .... light and fresh
09/02/2016
I absolutely love it, I've had it years ago and couldn't find it again. Now that I have I'm so happy!
09/01/2016
Wonderful, Love it.
09/01/2016
I love this scent.....couldn't be happier. Thanks scent bird excited to smell new perfumes. It's such a challenge in the store. This is so convenient I LOVE it!!
08/31/2016
I love this! It's sweet, but not too sweet. Smells a lot like ocean dream
08/31/2016
I miss this smell from back in the day. The smell is sweet and light and fun. Brings back lots of good memories wearing it.
08/30/2016
It's a little too floral scented for me but it's a very pretty, light fragrance.
08/30/2016
Fresh clean scent, very girly!
08/04/2016
Love it! Really fresh and summery. Floral with a touch of sweetness.
08/03/2016
I love this scent. Very light and feminine.
08/02/2016
This is by far my favorite
08/01/2016
I dont seem to get the citrus notes i should. it smells a bit masculine and spicy for something called touch of pink. but that is ok it only lasts a short time anyway. it dissipates so quickly that i have already used my entire sample and moved on to something else.
07/31/2016
Not the best, not the worst. It was borderline, too sweet/floraly. I get headaches from a lot of perfumes. One more spray and it would've done me in.
07/31/2016
Have worn this in the past and loved it. This scent doesn't seem to last as long or smell as strong as I remember. I Find myself continually applying through the day.
07/31/2016
I love this scent!
07/26/2016
I didn't like this at all. I gave it to my mom and she loved it.
07/22/2016
This is my second scent and again I'm in love. Touch of pink is light and feminine. Very sweet and clean... Love it.
07/11/2016
This is my second scent, I love it ❤❤
07/08/2016
Nice light scent. Reminds me of the red bottle of Lacoste that my husband wears. It's not floral or clean/soap scented.
07/03/2016
Very soft, not aggressive at all!
07/02/2016
Love this perfume! It's a good summer smell very light and fruity. I always get compliments when I wear it. One of my favorite scent.
07/02/2016
Love the scent but fades fast.
07/02/2016
I really loved this perfume. It had a really nice scent to it that lasted all day long. I definitely recommend it!
07/01/2016
Love it, although it did not fit into the black case.
06/30/2016
I like this scent. Light and fresh smell
06/30/2016
cool, but doesn't last that long
06/22/2016
very strong, not a light scent at all. smells like "Charlie" from the 1980s. smells horrible, gave me a headache.
06/21/2016
Love it! Great aroma, not too strong!
06/21/2016
It'seems a bit more floral than I anticipated, but I really like this scent. Mature and a little complicated, it goes on a bit strong but soon settles in and lasts quite a while. I wore it hiking and kept catching pleasant hints of it on the breeze as I went. I'll need a little more time with it before I decide if I want a full bottle or not, but so far so good.
06/21/2016
This is my first scent and I did not like it. It reminds me of an old woman scent. Too floral for me.
06/21/2016
I love it. It a scent made for when you are going out to party's, a date, evening activities. Not recommended for work since it's a bit strong
06/16/2016
Love this!! One of my favorites since I've subscribed! Light, fresh and flirty fun scent! Perfect for hot summer dsys!
06/08/2016
This is a nice perfume; however, it is not one of my favorite scents, I have only worn it once.
06/06/2016
clean crisp smell will be buying this for sure
06/04/2016
Soft but pleasant smell
06/02/2016
Very sweet smell/clean but doesn't last more than a few hours for me
05/28/2016
Fresh clean smell. I've worn this perfume for years and had to put it down for a while. In search of something new!
05/25/2016
New member to this so far enjoying my scents.
05/24/2016
Nice smell very soft and fresh but it didn't last long. I most likely would not add this to my collection.
05/22/2016
Its okay,not my favorite however I Dont dislike it. It starts off strong and fades into a softer smell.... I Dont recommend this fragrance for date night.
05/22/2016
Soft yet saucy, the hint of fruit. I've received smiles and mmmmm's when I'm being hugged.
05/17/2016
I love it, it smells so good. I received so many compliments with this perfume
05/11/2016
This scent is a little strong. i dont use it as much.
05/08/2016
I just love this scent I wear thus everyday
05/05/2016
Love this scent! Very liget and fresh. Good for everyday.
05/03/2016
It was ok. I don't love it and I don't hate it
04/29/2016
it smell so sweet and light and I really love the scent!
04/23/2016
Sweet and light scent. Perfect for Spring/Summer.
04/22/2016
So sweet and sexy love this frangance
04/19/2016
I never received my 1st order
04/09/2016
Nice Everyday Scent
04/07/2016
This has the great light smell I love.
03/30/2016
Loved this so much! So sweet and sexy
03/21/2016
It smells ok. Has a hint of spicy old lady smell to it. The sweet side of it does smell nice. If thst makes any sense. I wouldn't buy a full size of this.
03/06/2016
One of my favorite scents
02/08/2016
old lady smell. Smells ok at first but fades in to a definite old lady
01/31/2016
This is more suitable for more mature women. Although this is my personal opinion, I personally like peachy scent, which I expected a lot from this perfume. However, this scent was not what I had expected it to be (not at all). If you are looking for a perfume that is suitable for more mature women, this is perfect for you but if you are in your early 20's, I would not recommend this. However this is a good scent. It's just not suitable for younger women.
12/08/2015
I love this scent!! Its fresh and sophisticated in a girly way. It never gets old to me. I feel like it can be worn anywhere anytime.
10/06/2015
This scent brings back amazing memories
09/30/2015
This was not my favorite perfume. I think it smells too soapy and pedestrian. I can't even wear it. However, I gave it to my mom and she really likes it as a daily wear perfume.
09/07/2015
I love Lacoste! Great smell and even when it wears down it still has a lingering smell.
08/29/2015
Huele muy rico, me gusto mucho es como para el diario