Lacoste
Pour Femme Get a 30-day supply of Pour Femme
for
$
14.95
Notify me once this scent is available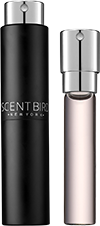 0.27 oz subscription

0.27 oz a la carte 3.0 oz bottle
Share and earn free perfume
Notes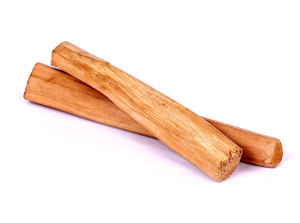 Description
Lacoste Pour Femme is an elegant woody musky fragrance that embodies the free spirit of today's women. The fragrance is beautifully feminine, energetic and uplifting.
You may also like
Pour Femme by Lacoste Reviews
11/14/2017
I love this! I opened my shipment and immediately shared with 2 girlfriends. I think we may all buy a full bottle! It's not as clean of a smell as I insulation lean toward... DG Light Blue, Amazing Grace philosophy, but not as strong as Yellow Diamonds Versace... which I also love. This is just a great smell. :))
11/03/2017
It didn't last very long after spraying and smelled like babying powder to me. But I did like that it wasn't a overwhelmingly heavy scent.
11/02/2017
I like it, sweet smelling. My husband doesn't like it so I wear it when I won't see him for a while.
11/02/2017
I didn't know like it as much advice the other Lacoste.
10/29/2017
This was my first Scentbird pick as we are coming into fall time as I thought a more delicate scent with amber and musk notes would be nice. I'm still not sure if I really like it or not. Its pleasant, not overpowering and has nice vanilla, amber and musk notes. But as the top notes fade it reminds me of something my elderly great aunt used to wear. I would see someone in their 40s or 50s and older would wear. But it is a delicate warm scent. I just don't see myself wearing it often. If at all.
10/17/2017
Just received my first scentbird. I chose Lacoste Pour Femme as my 1st fragrance. Let me tell you, the smell is very feminine and delicate. However, it did not have a staying power on me. Nevertheless, I really enjoyed it while it lasted. Definitely a day fragrance. A very safe fragrance. I'm ready for my next pick! Thank you Scentbird!
09/10/2017
Nice scent, I really enjoyed the smell
09/02/2017
Scent is light and feminine. I've worn it a couple of times and can't really decide whether I like it or not. I think it might be a bit too powdery for my liking. Will not buy again but it was worth a try.
08/28/2017
Loved this scent! Will get again!
08/08/2017
It smells good but it's not as strong as I normally like and doesn't last long. It does smell really good though.
08/06/2017
I love this perfume! It is one of my favorites.
08/04/2017
Love this scent! Clean, fresh and simple!
08/01/2017
One of the best perfumes for me. It is so clean and so delicate!
07/27/2017
It's a very fresh, clean scent that is crisp and neat. It makes me think of a tidy room with sunshine stretching through the window. A white t-shirt and blue jeans. A new page in your journal. I find this scent youthful and inspiring, perfect for both work and weekends. It's not dramatic enough for dates or parties, but it's still fun to wear. It doesn't last very long on me, unfortunately. I sprayed it on about an hour ago and even if I put my nose right up to my wrist I can barely smell it. It may last longer if sprayed on my clothes. Ultimately, though, I'm very happy to have this in my collection.
07/20/2017
Fabulous. Soft, sophisticated, beautiful, clean. Floral quality is superb.
07/15/2017
The perfume smelt really good. It is a really subtle smell though. It didn't last too long on me. Maybe an hour or two.
07/12/2017
This is my all time favorite fragrance , it has such a soft smell, that lingers ever so slightly , love it!!
07/07/2017
The smell was ok, just wasn't for me.
07/05/2017
It's a pretty smell, but to me it doesn't seem to last very long.
07/04/2017
This is my favorite scent. Strong, yet soft and almost like laundry sheets. It lasts all day and is the best smell.
06/29/2017
The smell does not last at all
06/29/2017
I didnt like it
06/26/2017
One of my favorite scents of all time! The reason I subscribed to scentbird in the first place. This is a hard scent to find outside this forum. I wore it all the time, years ago. Now that I have found it again, I wear it almost every day. So happy,
05/31/2017
It smells nice when you spray it but it so light you cant smell it once its on..
05/05/2017
Love this. Great every day scent. Light and feminine without being overpowering.
05/03/2017
So far this has to be my absolute favorite perfume that I've received. I plan on buying a bottle of it. It's a very soft and feminine perfume. It ranks right up there with my favorite perfume Very Hollywood. I highly recommend it to anyone looking for a perfume that isn't strong.
05/02/2017
MMMM ... This is such a flirty subtle scent. It is warm but can be worn year round. I love how fresh and sexy I feel in it!
05/01/2017
very light, clean and crisp
04/29/2017
Love! Crisp and fresh!
03/09/2017
Febuary don't know exactly what it was but not so good hope it gets better...
03/07/2017
I really like it, can be a little overpowering, so 1 to 2 sprays is good.
03/05/2017
I love this scent
03/05/2017
This is a lovely scent but it's light and doesn't last the whole day
03/05/2017
I love this fragrance, it is clean and sticks with you for just long enough!
03/04/2017
Ok, but definitely would not purchase. Too musky!
02/04/2017
I love it.smells amazing.
02/04/2017
The scent was ok but didn't last long.
02/04/2017
Better than I ever imagined
02/04/2017
Doesn't last long but light scent is pleasant
02/04/2017
Smells so fresh I think this one will be my first full sized bottle. 👍🏼
02/03/2017
I didn't smell bad. It just smelled like old lady perfume to me, so it's just not for me.
02/02/2017
My favorite perfume of all time!
02/01/2017
when I received my scent bird Lacoste Pour Femme in the mail I opened it and sprayed it on my arms and fell in love with the scent, I will now buy the full bottle loved it
01/31/2017
Didn't like it
01/18/2017
Just ok. Clean smelling but not very sensual or feminine as I would like
01/11/2017
This scent is very light and almost powdery. I prefer something a bit heavier but for an everyday perfume it is pleasant, especially for the workplace.
01/05/2017
I wish it lasts longer but I Love it!
01/03/2017
Love the smell of it
01/02/2017
Did not last long after couple of hours gone
01/02/2017
Timeless, clean scent! I have loved this perfume for years!
01/02/2017
This scent smelled light and pretty but did not last more than a few hours.
01/01/2017
Love it ...... My favorite perfume.
12/31/2016
not my favorite
12/24/2016
Love this scent!
12/21/2016
Not a fan, too light and floral.
12/14/2016
it smells okay to me, but is nothing to run to sephora about.
12/04/2016
Most favorite perfume ever ❤️
12/02/2016
This is a very light clean smell. Great smell for spring and summer!
12/02/2016
One of my favorites. Very light not too strong.
11/04/2016
Love, love this scent!!
11/03/2016
Good but not my favorite
10/30/2016
I loved the smell of this perfume....But it broke when I opened it.
10/29/2016
Smells beautiful. It remimds me of White Diamonds but a little lighter. I love it and my sister has used it too and loves the smell. I must say though, it does not last at all. My best results with longevity came with spaying it after applying my Angel lotion.
10/13/2016
So unique! I've been wearing this on and off for over 10 years. It never gets old. It smells like anise and powder on me.
10/12/2016
It's okay. A bit generic.
10/06/2016
This is a weird scent. It smells like black licorice when I first spray it but after a few minutes I don't smell the licorice and it is a nice scent. It doesn't last long though.
10/02/2016
I was familiar with this perfume as I used to wear it for many years. It is such a pleasant, long lasting, day wear perfume. I'm not good at describing the notes in a scent but all I can say is that I feel so attractive when I wear this, it makes me smile. :)
09/01/2016
I love the August scent. I'm getting lots of compliments from it 😄
08/31/2016
A little on the sweet side But overall it smells good
08/30/2016
Love love love! Beautiful long lasting too. You may not smell it all day but everyone else dose. This is my favorite go to perfume. You will not be disappointed with this one!
08/11/2016
Not too sweet nice enough for everyday. Definitely would purchase a bottle!
08/05/2016
Not terrible, but smells a little too much like floral baby powder for me to wear.
08/03/2016
I love this service! So easy and affordable. Awesome customer service too!! I honestly love Scentbird. I love the scent LACOSTE but it wears off quickly in my opinion. I purchased this awhile back and now I remember why I don't keep stock.Pretty and soft frangrance but not long lasting throughout the day.
08/01/2016
I love the way this scent smells! I can't wait to wear it everyday!!
08/01/2016
I just got Carven Le Parfum and I am in heaven! Love it
07/31/2016
Love love love it!!! Smells just like I remember it ,,has a masculine but yet feminine fragrance
07/31/2016
This scent is very light and can wear daily! The only thing is, it doesn't stay on all day, but I absolutely love it!!
07/31/2016
love this scent, so light and great to wear every day!!!
07/30/2016
Love it , but doesn't last long enough
07/24/2016
Ok, so I'm biased. I love all things Lacoste, from their shoes, their clothes, their watches and now their frangrances. This was a Lacoste scent that was new to me and as usual it did not disappoint. By far my favorite scent.
07/23/2016
I just got my second Scentbird today, it was Michael Kors (glam Jasmine. . I liked this one better than my first! My favorite.
07/07/2016
It smells like white, glossy paper in a new hardcover book. I'm not a huge fan.
07/02/2016
It's smells fresh and clean. I wish it was slightly stronger and lasted longer.
07/02/2016
One of my favorites. I subscribed to discover NEW scents but I had to get this one. Fresh, strong, clean, and long lasting. Great for the heat of georgia summer.
07/01/2016
Amazing scent for summer! Love this...
06/30/2016
Love LOVE LOOVVEE!!! light and refreshing scent great for summer...
06/28/2016
The perfume that I received does not stay on long smells very good but it doesn't stay online I like perfumes that would you walk by someone was saying hey what is that you have on that smells real good and that perfume disappeared on me real fast
06/19/2016
Great strong scent
06/17/2016
This a sophisticated scent, able to go from work to dinner. My favorite scent of all time!
06/12/2016
Very nice light anytime scent
06/03/2016
Very pretty and clean. You can wear this everyday, scent just doesn't last very long.
06/03/2016
I love this scent! I love the subtle was of the fragrance but the lasting fragrance is top notch!
05/06/2016
This has always been one of my favorite perfumes. Subtle but long-lasting fragrance.
05/03/2016
Love this scent!
04/05/2016
Very nice scent! Smells great!
03/30/2016
This has been my signature scent because it is such a sophisticated yet fun smelling scent.
03/30/2016
this has been one of my favorites since I first smelled it years ago. sadly it was discontinued and I found it difficult to find anywhere other than eBay. so I was delighted to see it here on Scentbird! some blogs I've read have said that the fragrance has changed since the original release; that may be the case but I still love it!!!!
03/04/2016
Love the way it smells!! 😍😍😍
02/29/2016
I love this, so fresh and clean!!
02/02/2016
Such a feminine scent! Love the peppery notes at the beginning. It just entices the nose and no it doesn't make you sneeze. I've gotten lots of nice comments on it and asked what kind of perfume it is.
01/02/2016
I absolutely love it!!!
01/01/2016
Very soft an subtle
12/31/2015
This scent was really crisp and feminine on those perfume sample straps in my favorite magazines, so I added it to my Scentbird queue. It was a little too peppery in person and just didn't seem to have the same notes I'd smelled before when I actually wore it. I think I'll still give the Lacoste Femme Sensualle a try in the future though.
11/24/2015
I used to have this perfume some years ago and I loved it. When I saw Lacoste on Scentbird I immediately added to my queue. I guess my taste has changed over the years. I don't like it as much as I used too. It is a good perfume, great for fall or winter. It smells peppery.
10/05/2015
When I first received this I wasn't sure that I liked it. I'm glad that I gave it a second chance and tried it on. Smells clean and crisp.
09/18/2015
Love Love Love! Such a great scent! Very soft, clean refreshing! Its a Must Have !!!!!
08/28/2015
Loved that I've been smelling this on someone for a year and loved it. Very glad I put it in my queu and now I can love it on ME. ❤️