Lacoste
Joy Of Pink Get a 30-day supply of Joy Of Pink
for
$
14.95
Notify me once this scent is available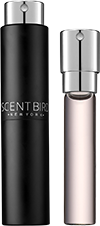 0.27 oz subscription

0.27 oz a la carte 3.0 oz bottle
Share and earn free perfume
Notes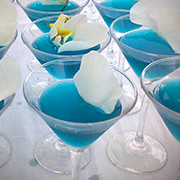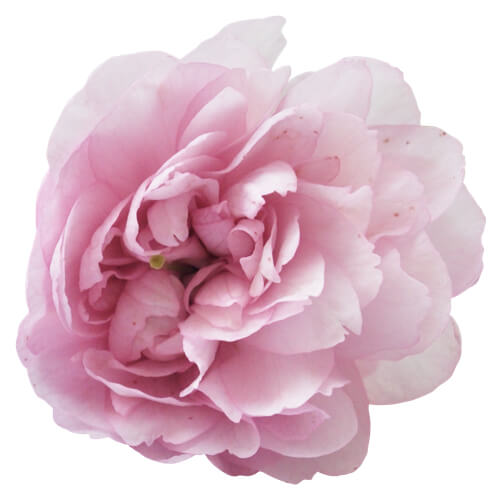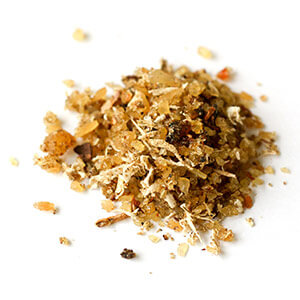 Description
Joy Of Pink Perfume by Lacoste, Joy of pink was introduced by lacoste in 2010 . It is now a member of the lacoste pink collection of perfumes. It is designed to appeal to women who wish to express their zest and energy.
You may also like
Joy Of Pink by Lacoste Reviews
11/03/2017
One of my favorites, just wished it lasted longer.
10/02/2017
The smell is fresh and clean and sporty
09/29/2017
I like the scent, it's just not for me
09/23/2017
My husband wears mens Lacoste and it seems to stick around so I had high expectations with this one. The smell itself is nice but once I put it on I never smelt it again! It vanished in 5 minutes. I didn't even use it all before my next scent bird came in. Nice smell but I wouldn't buy again just because it doesn't last.
08/23/2017
I liked how soft the scent was
08/22/2017
Love this scent!!!
08/04/2017
Very fresh scent. Sort of like a floral and citrus sent. It's strong enough to last all day but not overpowering. I would reccomend this. Very appropriate for the summer season.
07/22/2017
Smells really good a bit strong but smells good. Has a flowery smell really happy with the perfumes I have been getting so far
07/08/2017
Smells very fresh and feminine.
07/07/2017
Same thing happened to me--I ordered Especially Escada and received Joy of Pink! It's not horrible, just not for me! It's light, but a little muted- almost powdery.. but also sweet? I don't know how to describe, but if you're going for something along the lines of Especiallt Escada- you're prob not going to like this..
07/06/2017
Not one I like, not sure if it's the one I ordered even.. Very strong!!
07/05/2017
Really liked this sent very fruity innital spray is very strong but goes away after a couple seconds when it starts to wear off it has a bit of a vanilla sent to it
06/27/2017
yes the same happen with me I ordered especially escada and you guys mailed joy of pink. I will be cancelling my subscription if this happens again. If you have run out of the product I request than you guys should at least give me the courtesy to choose a different perfume.
06/26/2017
Its not bad but its not what i ordered i ordered especially escada and i got joy of pink if this happens again im gonna cancel my subscription....
06/26/2017
Disgusting! Got shipped this instead of what I ordered (Especially Escada). This smells vile. I'm 35 and don't even think my grandmother would use this..
06/24/2017
This fragrance is ok. It is for more mature women though, per my hus and (I'm 33). It's pretty strong so one spray should be enough.
06/19/2017
It smells good, just not what I expected. I thought it would be a little sweeter smelling but it's more like a powdery type smell. Glad I tried it though!
06/12/2017
I loved this one! It's so fresh smelling, not too over powering. Perfect for me
05/31/2017
This is not the perfume I remember from before it is way to floral for me
05/30/2017
I wasn't too happy with this perfume.. I don't remember it smelling the way it did, wasn't the best choice for me personally.
05/07/2017
I usually don't like citrusy perfumes but, this one's actually smells good to me.
03/02/2017
Smells really good will be perfect for spring
02/21/2017
So sweet and feminine!
02/06/2017
If you like sweet perfume you would like this it just doesn't have a lot of staying power
02/04/2017
I loved this scent.
01/28/2017
This was one of those scents that was "out of my comfort zone" to try.. I generally don't like florals or cedar scents.. Surprisingly enough I really enjoyed it. It was subtle and fresh.. The grapefruit scent is what I'm drawn to about it. It does last all day on me but I think for me it was just a little to subtle.
01/03/2017
LOVE IT!!!! :D
12/29/2016
I liked it. Not too fragrant.
12/27/2016
Have a hard time reviewing something when i havent recived it. This has been the 3rd time i have not got my order so ive paid 45$ on 3 product's i haven't gotten yet, but Sentbird is SO quick to charge your card regardless!!! Bout to cancel my membership 😡
12/21/2016
While this is something I wouldn't typically wear, it's pleasant.
12/05/2016
Light, reminds me of baby powder
11/11/2016
Can't review something I did not receive!!!!!! I have had nothing but problems since I've signed up. . still waiting for a case..
11/06/2016
Strong at first, but then its soft..
10/31/2016
I just received this today, the main thing I smell is citrus. It almost reminds me of a lemon scented cleaner or laundry detergent, it's not awful though. I'm rather disappointed because I thought it would be alot sweeter & this just screams clean/fresh & generic. I guess we'll see how it wears, maybe I'll like ito more once it mixes more with my skin.
10/04/2016
It smelled nice, but it was a little too strong for my taste. I liked it more after it wore off some.
10/02/2016
I just received mines yesterday....So happy with it. I wish my case came in pick, but the smell is good I'm not to sure it will last that long.
10/01/2016
This scent is a light, sweet, pretty scent. It's sweet but light and crisp. I love it.
09/28/2016
It was ok. Not as sweet as I had hoped.
09/06/2016
great fragrance
09/05/2016
My favorite so far!!
09/02/2016
Reminds me of Electric Youth. Don't care for it and it didn't work with my body chemistry.
08/04/2016
Like the smell of it just don't use a lot
07/29/2016
I love it! It's a fun and flirty scent!
07/05/2016
Love this scent! It's fresh and clean.
07/02/2016
Really enjoy .
07/02/2016
Overall smells good, but smell a little too strong form me. I prefer lighter scents.
06/23/2016
Very crisp and fresh i usually go for sweeter scents but this is amazing
06/06/2016
Love it! Fresh spring/summer scent, great for everyday.
06/03/2016
It has a very sweet scent. I really liked it.
06/02/2016
I really liked this scent. It's sweet smelling!
06/01/2016
This is my first one so far and I loved it! I like the sweet, fruity fragrances and this one fit the bill!
05/11/2016
Perfect everyday scent. It's really fresh and clean scented.
05/06/2016
VERY light sent but a nice sent
05/04/2016
Smells really clean and fresh with a hint of floral. My daughter and I both like.
05/04/2016
It was ok, I think touch of pink smells a little better
05/02/2016
Not my absolute favorite, but nice enough that I'll probably use all of it. I tend to go for more sugary sweet perfumes than fruity sweet, and I was a bit worried that I might not like this one because it wouldn't be sweet enough and the citrus notes would be too overpowering but this scent pleasantly surprised me. It's very sweet, very bright and flirty and perfect for spring and summer. I would compare the overall scent to be like orange soda, or more like a Fresca soda, sweet, citrus-y, bright and bubbly. My only complaint is that maybe just due to my body chemistry and how it wears on me, after about an hour or two, the sweetness fades a bit and the floral and musky tones take over giving it a much more "mature" or powdery/white musk smell over all and I'm not a huge fan of that, so I have to reapply a LOT more often than I'd like.
05/02/2016
I like it. To me it like a pretty musk smell, sweet, light, and sexy
04/30/2016
Loved this smell!! Perfect for spring and summer!!
04/24/2016
Joy of Pink is your basic fruity perfume. Nothing special to me. It's okay-I've smelled this before.
04/24/2016
LOVE LOVE LOVE this scent! OMG! I put one spray on when I got it in mail yesterday and I can still smell it today. GOOD STUFF!!!!
03/31/2016
Its ok. Not my fav.
03/30/2016
I love the fresh fruity scent, but it doesn't last long at all. Only a couple hours. :(
03/29/2016
Fresh and clean. Love this scent!
03/29/2016
LUV IT!!!!!!!!!
03/29/2016
I really enjoyed how this smelled. The only con about it is that the smell of the perfume doesn't last.
03/18/2016
Just got my joy of pink!! I'm in love its very flirty and girly
03/01/2016
I love this scent. It's sweet, fruity, and sexy. My husband absolutely loved Joy of Pink as well. We have a winner here.
02/09/2016
Not too sharp smelling with a fruity smell I enjoy. Girly
02/04/2016
This scent is an all day wear! It's a perfect mix to wear anytime. Floral and a hint of fruity! Nice!
02/03/2016
Wonderful!!!!!!
01/04/2016
This scent was not too strong nor too light. The perfect scent for work or a daytime outing! Lady-like and fun type of scent.
12/22/2015
Smells amazing... Not too rough.. Light and fruity.. Will buy the full size :)
12/01/2015
Love this one, my new favorite!
11/30/2015
Not to girly.....nice scent for a date night. Smells a little like citrus after a bit. Has a nice sporty scent yet feminine.
10/29/2015
Absolutely loved this one! Very fresh and clean with a little kick ♡♡
10/27/2015
The scent is very feminine and a bit sporty. However, it wasn't a very long lasting and it was very light, not as potent as I like my fragrances.
08/17/2015
Lacoste erfume is the most have because its smell so good so dress its like no other perfume I ever try. I love it and I recommended to everyone. It's stays on your body the smell I breathtaking.