Lacoste
Eau De Lacoste Sensuelle Get a 30-day supply of Eau De Lacoste Sensuelle
for
$
14.95
Notify me once this scent is available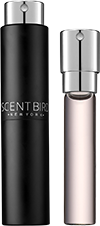 0.27 oz subscription

0.27 oz a la carte 3.0 oz bottle
Share and earn free perfume
Notes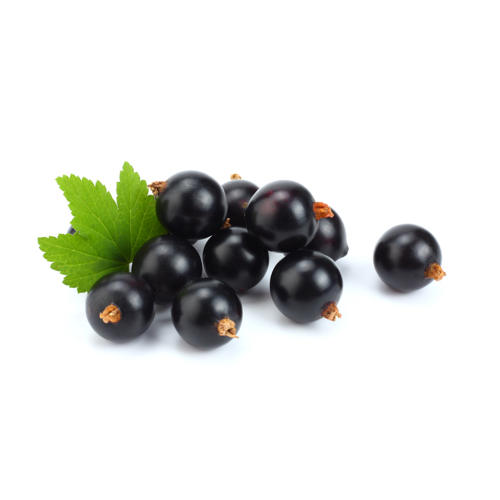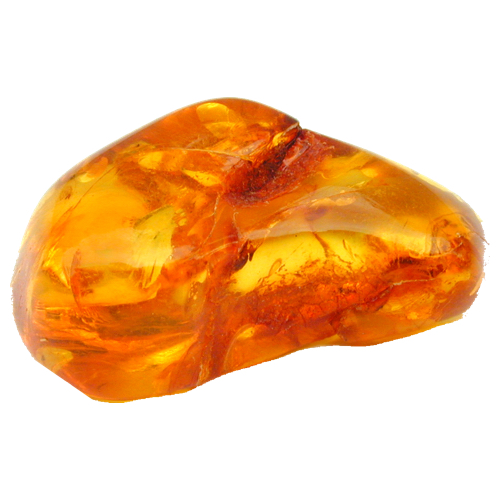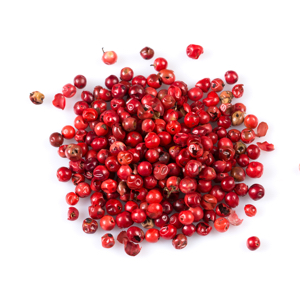 Description
Feminine and sensual Eau de Lacoste Sensuelle recreates the feeling of the evolution from a sunny day to a cool and refreshing evening – the spirit of Lacoste is playfully and sensually transformed into a bottle, perfect for the evening ahead.
You may also like
Eau De Lacoste Sensuelle by Lacoste Reviews
08/26/2017
Sexy and sweet. Not overpowering. Delicious scent.
08/26/2017
Delicious and sensual . Sweet but not too sweet.
08/02/2017
I can't say enough...how much I LOVE this scent. I will definitely be buying a bottle!
07/19/2017
this is very feminine, makes me feel like I am walking through a meadow of flowers, with the sun shining and the wind blowing. I really do enjoy this fragrance.
07/01/2017
This perfume was way too sweet smelling and therefore have a difficult time wearing it. This would be great for those who like that type of perfume, but it is not for me. I thought I would try something new.
06/09/2017
Nothing about this scent was distinctive or interesting. It's a very unappealing scent. It's the type of smell that, if someone were to describe it, they would simply call it perfume. It smells like what you would think "perfume" in general smells like but no one is going to stop you to ask where you got this fragrance. No one is going to rush out to buy it. It's just very generic, strong, and boring.
06/05/2017
I never received it. I was sent a tracking number but it doesn't show any activity since May 24th. Wanted to call but I couldn't find a number. Emailed customer service but I haven't received a response. Extremely disappointed. I will wait 1 week and if no response or perfume I will discontinue my subscription.
05/31/2017
A great everyday scent
03/03/2017
I love the scent!
03/01/2017
I really like Scentbird. Nice selection of perfumes. I'm very pleased with them.
02/04/2017
My favorite scent so far
02/04/2017
It's a strong scent definitely not for wearing to work. Maybe out on a late night date dinner date, or to a get together with friends.
02/01/2017
I love it! It smells prettyyyy!
01/30/2017
I absolutely hate this smell. It smells like a an 85 year old lady. Do not recommend at all!
12/03/2016
not for me, not a fan
12/03/2016
More old lady than I would have liked or expected
11/30/2016
One of my favorites so far. I will be purchasing the full size.
11/09/2016
Beautiful soft clean scent. Love this perfume! Will buy this one for sure!
11/02/2016
Too powdery smelling
11/02/2016
Great love the smell
11/02/2016
it is ok but not my favorite
10/04/2016
Delicious! I seriously love Scentbird!
08/30/2016
Love love love. My fave so far for sure.
08/08/2016
Not a huge fan, but it did have a plesant smell
08/06/2016
Good light friuty smell my teenager love it more then me
08/01/2016
Didn't love it. Didn't hate it. Kind of just fell flat for me.
07/30/2016
Too strong for me
07/26/2016
Absolutely LOVED this smell! I was bummed that it didn't come to me completely full, as it leaked out in the packaging. Sexy, fresh, not too musky or deep. But had a great lingering smell I'm in love with.
07/07/2016
Not sure how it smelled... by the time it arrived to me it was completely empty. I'm trying to give Scentbird the opportunity to correct the situation before I cancel
07/05/2016
Eh. I wasn't really a fan of this perfume. I guess it was too "heavy" for me. It was a clean scent but there was something about it that just didn't sit right with my body chemistry. It gave me headaches. :(
07/01/2016
First day I wasn't impressed but within that week I'm assuming the smell changed or it grew on me. Now I like it.
07/01/2016
I love the smell of this perfume it smell amazing.
06/21/2016
Oh my my! What a Wonderful! Splendid! Sensual! Sweet! to the senses fragrance, just the right amount of pure sweetness, enjoying every bit of it!☆☆☆☆☆
06/16/2016
Wasn't sure if this were Mens or Womens but it has a lovely smell it just didn't seem to last that long on me.
05/29/2016
Sweet, sweet scent. Too sweet for my liking. It is definitely a great night perfume though.
05/27/2016
I can barely smell this and find myself reapplying a lot. when I can smell it it smells very nice
05/04/2016
Smells nice but doesn't last at all
05/03/2016
LOVE it .... It's a nice cool smell ... Dosnt last long but I like it
04/30/2016
Such a clean beautiful smell 💙
04/08/2016
Decent scent. Too vanilla based for my taste, but will still wear for daytime.
04/02/2016
The best smelling perfume
03/29/2016
It's nice, soft and powdery in my opinion. I feel this is a nice soft scent for bed time or a subtle scent for everyday.
02/02/2016
I love the way this smells on me; it starts off a little strong.. a little peppery and "cologne-y" but it dries down to a delicious warm nougat/vanilla scent. Perfect for colder weather but would probably be too heavy come spring/summer. It also lasts most of the day on me too! 6-8 hours later I can still smell it close to my skin.
12/30/2015
The scent was very strong and masculine. I wasn't the biggest fan.
12/24/2015
Love this. It's playful but clean and light. It's definitely a go to fragrance.
12/02/2015
Love it I don't have to spray much and the scent last all day
10/29/2015
Seems really strong to me and almost cologne like. It is a very sensual scent and on me it reminds me of a female version of one of my husbands Ralph Lauren Polo colognes. The scent is nice but not something I would buy a full bottle of because it smells what I consider to be a more masculine scent then what I like to wear.
09/30/2015
Am enjoying this scent. Received many compliments. It is a favorite.