Lacoste
Eau De Lacoste Get a 30-day supply of Eau De Lacoste
for
$
14.95
Notify me once this scent is available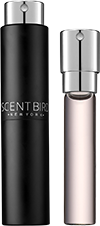 0.27 oz subscription

0.27 oz a la carte 3.0 oz bottle
Share and earn free perfume
Notes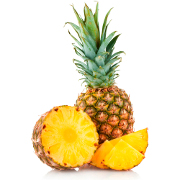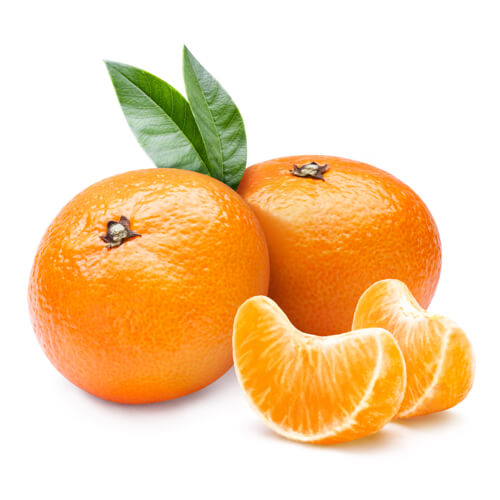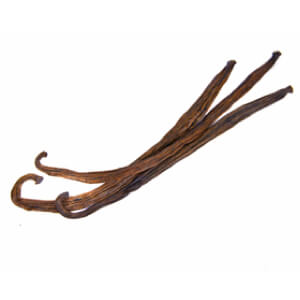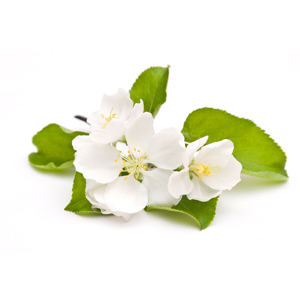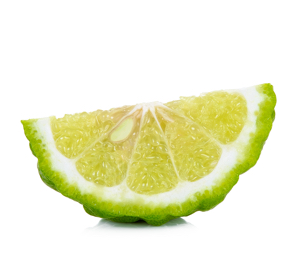 Description
This delicious gourmand floral perfume features ultra-creamy top notes of fresh white pineapple and mandarin orange citrus. An intimately powerful heart of cascading jasmine sambac petals wraps the texture in a buttery, soulful embrace. The sweet cream of jasmine sambac is iced in an indulgent base of rich, thick vanilla.
You may also like
Eau De Lacoste by Lacoste Reviews
11/05/2017
It smells really good. It's a little bit light but I love the fragrance.
06/05/2017
For me the this sent is to strong. I love light sweet smelling perfumes.
06/02/2017
Scent smells very light and feminine. My boyfriend loves it! Would definitely recommend!
06/02/2017
Love this scent, light and fresh..
06/02/2017
very nice day fragrance light and not over powering
06/02/2017
Not to sweet and a clean smell amazing!
06/02/2017
This scent is OK. Nothing different. Just light and fresh. Not my favorite
06/02/2017
The fragrance smells good but it doesn't last long. Bittersweet
06/01/2017
First delivery from Scentbird and I love it. Homerun! I tend to lean toward fresh light scents and this one definitely nailed it! Can't wait to get the next shipment!
05/31/2017
This perfume has such a lovely and uplifting smell. Absolutely love it!
05/29/2017
I wanted to like this scent, but with my skin chemistry it started to turn sour towards the end of the day.
05/23/2017
Not my favorite scent. VERY strong and heavy floral scent. I was hoping for something a little lighter.
05/11/2017
Not that crazy about it!!
05/11/2017
Liked the smell but not my favorite!
05/10/2017
A little more powdery than I was expecting.
05/05/2017
Very nice fragrance, I liked it but it didnt work too well with my body chemistry​ scent lasted but very lightly. The smell is great! though. I highly recommend​ it to try out. but I would not buy full bottle for myself. Im so glad i tried it before i purchased it thank you scentbird for this great sampling opportunity​.
05/04/2017
Okay so this is my first bottle and I am pretty picky and dont like a lot of floral perfumes but know there should be a little floral in there (very little). This smells AMAZING! I seriously love it, the citrus and jasmine are a beautiful combo. I now cannot wait to go pick out more since i have an idea of what I like specifically.
05/04/2017
Did not care for the smell and does not last all day
04/29/2017
This smells nice. Very clean and feminine but it doesn't last long at all. Because of that, I wouldn't purchase.
03/05/2017
Refreshing!!! Love it!
03/03/2017
Really liked the smell very soft and subtle but does not last long at all.
02/27/2017
Very pretty! At first, it's very fresh, then it turns a little sweet and warm... I like it a lot!
01/01/2017
Was not what I thought it was. Hoping the next one is the right one.
01/01/2017
Light scent for day/work. Love it.
12/27/2016
A little too sweet for me.
12/20/2016
It wasn't a bad scent. It just is not for me. Fragrance was a little strong. I was hoping it would be a bit more fruity or sweet.
12/03/2016
I love this perfume, smells elegant.
12/02/2016
smells amazing!
11/25/2016
This is a very classy sort of smell. I wouldn't necessarily wear it every day because it would really only suit someone who's often at the office or who's just a little more uptight than me.
11/02/2016
Very pretty and classy smell. It's for an older generation so I gifted it to my mother in law and it smells fabulous on her!
11/02/2016
it was okay.. not as sweet as i thought it would be
10/30/2016
It was a little strong
10/04/2016
Very light and smells great.
10/01/2016
i love love it
09/07/2016
Love the smell but doesn't last all day so I was disappointed.
09/05/2016
Such a beautiful fragrance! Great for day time, so fresh. It's a very clean floral scent. Blends very well with my chemistry.
09/03/2016
This smells amazing!!! It's very classy and pretty. Very feminine and you can wear it any time. It smells so good I can't wait to wear it all the time. I want a whole bottle!! I love love love this smell! It isn't over whelming or too light. Perfect. A hint of floral. But not too sweet either
09/01/2016
Love. Lovelovelove. Perfectly feminine, not too young, and I believe a scent that can work all year.
09/01/2016
Love the smell!!
08/30/2016
After it fades, it smells masculine.
08/24/2016
Smelled good not overly floral or too overpowering. Good fit for me.
08/05/2016
Very clean, nice fresh set! Love it!
08/01/2016
This one did not work with my body chemistry. Smelled nice and sweet in the bottle but turned once I sprayed it on me.
07/20/2016
I love this scent, perfect for everyday!
07/13/2016
I like it but it is a little softer scent than I would prefer. But it smells good.
07/06/2016
wasn't quite the smell i thought it would be . but it was OK
07/05/2016
Love the scent
07/05/2016
Great fruity summer time smell. I keep this in my purse.
07/01/2016
LOVE! This scent is so delicate and fresh without being overbearing. Sweet and super feminine. My 2nd fave find on this site.
07/01/2016
Loved it so much that I bought a full-size bottle after receiving my scentbird sample. It's very clean and "adult" smelling, without crossing over into "grandma" territory. A good casual scent that can be worn anywhere and in any season. Some perfumes don't mesh well with my chemistry, but this one works perfectly. ❤️ Definitely give this one a try.
07/01/2016
Great scent for summer
06/30/2016
Love this scent! Got so many compliments on it!
06/29/2016
I think Eau De Lacoste is a soft, subtle clean scent with fruity notes that can be used for everyday as well as any season. I also think it suits any age.
06/22/2016
Not my taste in perfumes. Not that it smells bad but the smell reminds me of a retail store rather than a person.
06/21/2016
I am so in love with this perfume, smells exquisite, delicious. 😍😘💕👍🏻👌🏻
06/17/2016
The scent is nice but too sweet for my taste. It also does not last very long.
06/09/2016
Better suited for fall/winter, thought it would be more summery. Pretty but wouldn't buy whole bottle. It also faded quickly.
06/05/2016
Ok. Not my favorite
06/02/2016
Nice and sweet.
05/21/2016
Its like Ralph Lauren Blue and Juicy Noir had a baby. Hands down my new favorite scent! LOVE IT. Everyone is complimenting me on it. I think I'll have to bite the bullet and pay the hefty price for it, it smells that wonderful.
05/20/2016
Flirty and sophisticated. ..notes blend so beautifully. ..
05/07/2016
Not too strong, perfect for the spring and summer months. There's a hint of sweet and clean. It doesn't last too long and I found myself spraying more by midafternoon.
05/03/2016
Smells nice but does not last.
04/07/2016
Not a fan! Doesn't stink but not what I expected.
04/05/2016
My Favorite Scent right now......Wear it every day.
03/29/2016
I love this one, I've been wanting to try it and I'm so glad I did. It's different from any fragrance I've ever had, its strong but in a good way, its a heavy scent but a beautiful heavy. It's slightly sweet but the main base notes are a heavy sweet smell, I love it, its literally perfect
03/29/2016
I didn't like this at all. It was far too strong for me and it give me a headache.
03/29/2016
It smelled nice, but it's not any different from the others that I own.
03/29/2016
I loved it! The scent is just what I was looking for!!
03/29/2016
Lovely scent, last all day
03/05/2016
I was not very fond of the fragrance.
03/02/2016
Smells better the more I wear it and it seems to smell differently on certain clothes I wear
03/02/2016
Nice floral fresh scent.
02/29/2016
I love the fresh scent!!
02/06/2016
Pretty strong scent. I like it, but its not a favorite
02/03/2016
Incredible! Such a great perfume.
02/02/2016
I really enjoyed this scent. It's good for day, night and casual wear.
01/05/2016
i smelled this at the store and i absolutely fell in love with it! it smells so fresh! id say its more of a day time smell but if you wanted to you could also wear it at night. REALLY GOOD!
01/04/2016
Decent lasting power in my opinion. Light and sweet, but not overly sweet. I liked it.
01/04/2016
It smells awesome but it doesn't last
12/31/2015
just ok for me, not in love with it.
12/30/2015
I like it, but it's not an immediate favorite - maybe a little too much musk for me?
12/30/2015
Love it!! Such a clean scent!
12/29/2015
Sweet and soft fragrance! I love it because it smells good and doesn't give me a headache
12/20/2015
Nice, and soft
12/16/2015
it smell likes like sweater version of Alfred Sung's "Shi" .
12/16/2015
It is too sweet for me.
11/26/2015
I love this smell!
09/30/2015
Wasn't too sure about this scent at first but it is growing on me.
08/29/2015
Really like this one its not to sweet.
08/20/2015
smell really good light scent nice day perfume!
04/20/2015
"My 1st in my subscription and my husband and I loved it. It's not too strong and suits my skin well. So far, so good."