La Perla
La Mia Perla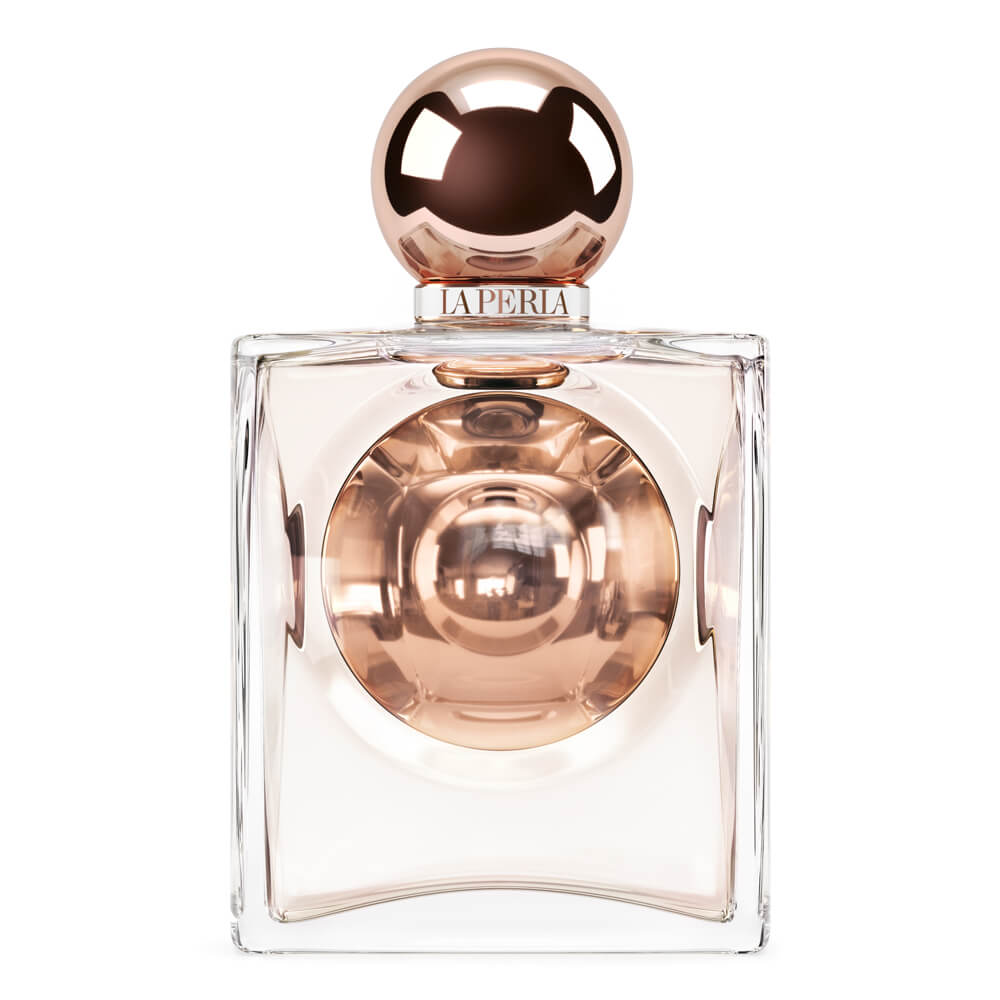 Get a 30-day supply of La Mia Perla
for
$
14.95
Notify me once this scent is available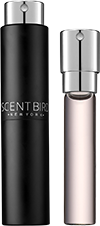 0.27 oz subscription

0.27 oz a la carte
Share and earn free perfume
Notes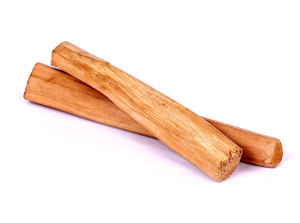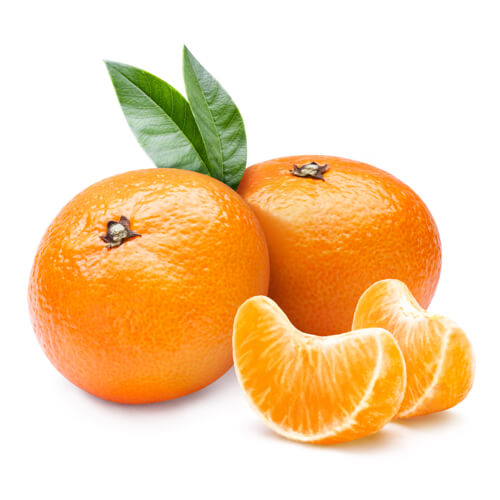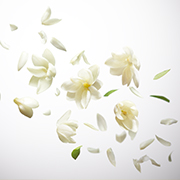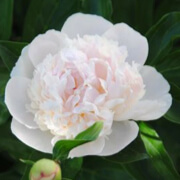 Description
La Mia Perla is an exquisite white floral with the smooth sophistication of a cultured pearl. Spicy mandarin and white pepper awaken the senses to the softer temptations of orris, white peony, and jasmine sambac. A base of sandalwood and musks accentuate a silky suede accord for a bright, polished finish.
You may also like
La Mia Perla by La Perla Reviews
09/18/2017
It smells like it belongs on my mother more than it does myself. Sweet, slightly peppery, it has a sophisticated sense to it.
09/18/2017
Loved this! Usually not a fan of musk type perfumes but decided to try this one because it had notes that I liked. It had the hints of floral that worked well with the hints of jasmine. Was not too strong, just right.
09/18/2017
Not really my scent, it reminded me of my grandmother.
09/16/2017
I like the scent and will continue to wear. It could be a scent I grow to love! It was sweeter than I expected. It seems like a scent more appropriate for spring. Wears off quicker than I anticipated.
09/16/2017
I agree it's strong, more bang for your buck! Smells nice, soft, faminine and clean
09/16/2017
It is very very strong. Thankfully it smells good! You literally only need one squirt to last all day. So use sparingly or you might give yourself a headache.
09/16/2017
The online website sucks... it won't let me checkout.........
09/16/2017
Smells like a flower shop in Paris, very sweet but sophisticated
09/16/2017
I am so happy for my new fragrance,this is my first perfume of the month and I hope to get more like this ones .
09/15/2017
Not worth the hype. It doesn't smell like the description at all. Kind of musty but seriously reminds me of an old woman. Not worth it I would say. If you're into the fruity smell than just know you won't find it in this bottle at all.
09/15/2017
I wish I had figured out how to change the fragrance choice for my first shipment before it was locked in, because I hate it. Eau de Old Lady! Like the little blue haired one you can smell from 5 pews in front of you on the opposite side of the church because the perfume is surrounding her like a cloud. If you're into REALLY strong froo-froo scents, you'll love it. Not for me!
09/15/2017
Even my friends have told me to stop using this perfume. Awful smell, gives me a headache.
09/14/2017
I love this perfume!
09/13/2017
I absolutely loved this scent. So far one of my favorites.
09/13/2017
Smells like grandma perfume.
09/13/2017
I just got my first Vial and this scent is a little strong once applied but when it sets in the skin it smells amazing!! Can't wait to try my other scents throughout the coming months.
09/13/2017
This perfume is wow I love it!!
09/12/2017
I'm not a fan it's too sweet for me and it gave me a headache
09/12/2017
Love this!❤️❤️
09/12/2017
Loved this! So fresh and have gotten a lot of compliments!
09/11/2017
Love love this perfume, i get compliments every time i wear it .
09/11/2017
I loooove this one
09/11/2017
Doesn't smell bad but like the other reviews said it does remind me of something my grandma would wear.
09/11/2017
Did not care for this scent at all. Reminds me of something my great grandmother would wear.
09/11/2017
I'm surprised I enjoy this perfume, its a white floral with musk undertones, I don't usually like gardenia leaning perfume but this has a nice spicy uniqueness to it, that smells warm and cozy. I feel pretty with it on. First spray is a little strong on the mandarin but it goes away quickly. Great first perfume!!
09/10/2017
I really love this scent. Smells feminine yet strong.
09/10/2017
It's a warm and soft fragrance. Something I might wear for a cozy night by the fire or lounging in my favorite big sweater.
09/09/2017
Absolutely amazing fragrance!!! It's a warm, powdery scent that is laced with deep nuances.
09/09/2017
It's a very classic scent
09/08/2017
This perfume smells good, but it also smells like baby powder.
09/08/2017
smells good, but not what I would usually wear! kinda smells like baby powder
09/07/2017
The scent is okay. It makes me think of something I'd smell on my grandmother.
09/07/2017
Sweet and musky. I do understand why people say it reminds them of an older lady perfume. It does have a softness to it that makes it okay, but I would not purchase it again.
09/07/2017
Has this scent of a weird spice to it, not great
09/06/2017
This was a very classic scent. It wears easy but is older (think grandmas perfume or bath bars)
09/06/2017
I really like this fragrance. On me, it starts off with floral notes (lots of jasmine) but dries down to sandalwood and musk. Perfect for fall.
09/05/2017
Very subtle, sexy scent. It's amazing.
09/05/2017
It has a fresh gardenia scent.I absolutely love it.
09/05/2017
This is a really floral, powdery scent. I do really like this perfume, but I don't think this gets 5 hearts for me because I feel like it is geared towards an older crowd. I do think I would wear this for certain occasions, but it won't be my goto!
09/05/2017
I'm sure my grandmother would love this scent.
09/05/2017
I'm sure my grandmother would love it.
09/05/2017
The scent is very powdery and reminds me of Something a much older woman would wear. It's pleasant just not my style.
09/05/2017
Soft and powdery....a very pretty feminine scent.
09/05/2017
Really nice flowery, feminine scent. I could never get a firm decision between 100% loving it and the other small pet of my brain that wondered if it was a kind of Grammy smell. Loving it won out mostly. Overall a lovely perfume!
09/05/2017
Loved this perfume as soon as I sprayed it! So glad I went with the perfume of the month!
09/05/2017
It is nice, I thought it would be a scent that would last. It did not last long once sprayed on me and my clothing.
09/03/2017
I just got mine in the mail and used it and this Perfume last all day wish I could buy it . I loved it so much
09/02/2017
way to sweet and flowery. smells like old ladies, roses, and talcum powder
09/02/2017
I received this scent this month and it has a nice smell, but it is not for me, it is much too light. I was somewhat disappointed this month, hope the fragrances will get better or this is not for me.
09/02/2017
I liked it, but I also have smelled "better"
08/31/2017
Even though I set up my queue, I decided to let Scentbird choose my first scent, and I'm so glad I did!! It's a beautiful, feminine, soft scent. Love LOVE it. Now, I'm second guessing my queue! Maybe I should just go with the Scent of the Month? Thanks Scentbird!
08/30/2017
I love this fragrance! Beautiful, lush, warm. It smells sweet but not fruity sweet more like warm cinnamon sweet. However, to me it's not too sweet, there is a nice balance between the sweet cinnamon and floral notes. I received many complaints and have only worn it for a 3 days now. In fact a male coworker told me I smelled good and wanted to know what it was so he could buy it for his wife.
08/29/2017
Solar scent with pronounced mandarin and peony accord. On my skin smells like a strong detergent. My husband also dislikes it, he says it is really, really strong. Not for me. This was also my first sample, as in the case of previous poster, I also didn't have it in my queue. Why Scentbird suggests to create queue in the first 12 hour after signing when they make choice for you anyway? Sigh...
08/29/2017
I love it.. smell sooo good
08/29/2017
Love it have used it almost up in 2 weeks!
08/28/2017
This was my first sample from scent bird and I didn't even request this fragrance to try. It smell great for my grandmother. I've never been a fan of musky floral scents and my husband hates it.
08/28/2017
Ohhhhh this smells so crisp and is very feminine! I really smell the sandalwood and Jasmine.
08/28/2017
So far it's a great scent, based off the description it's not what I initially thought it would be. It does smell nice though and is very light.
08/27/2017
I am in love and can't wait to buy a big bottle!! New favorite!
08/26/2017
I absolutely LOVE this scent. Its fresh its delicate its beautiful! This is my first perfume from scent bird and I Love it 💖I am very picky with scents and I wouldn't think to try this at the store but oh my god. Love it.
08/25/2017
I love it 😍 it's not overwhelming but definitely noticeable. Exactly what I was looking for.
08/24/2017
Omgggg so love this perfume I'm getting the bigger size
08/24/2017
A sophisticated floral. Not unique enough for me. Smells like just a typical floral perfume.
08/24/2017
Not my type of scent. Smells like old ladies at church. To strong of a scent. Not for me bad choice.
08/24/2017
I love this scent. Instead of smelling like you just sprayed it on, it is subtle and more like a sensuous powder. The man I am seeing immediately noticed it and sniffed my neck. It is really romantic and sensual, but not obtrusive. Classy, elegant, and unobtrusive.
08/23/2017
This scent is very subtle. To me it has a fresh and airy light smell. It's like the smell that comes after rain; fresh and clean.
08/22/2017
Elegant perfum perfect for the romantic person!
08/22/2017
This is my first sample and I'm very impressed. Love the hint of fresh fruit scent of mandarin. It's a clean and soft fragrance. It's a little flirty, a little seductive, but the sandalwood and jasmine make it cut for business also. It'll remain in my top favorites, I'm sure of this!
08/21/2017
Lol, it must be for us old ladies because I am 60 and I really like this scent! . It is spicy with a slight citrus scent. After a bit it smells warm and woody. It is delightfully different than the run of the mill fragrances. Nice!
08/20/2017
I did not like this scent. It is more for a Grammy.
08/20/2017
Smells lovely.
08/20/2017
I attempted to wear this multiple times and it is strong and overpowering, it gave me a headache. If you spray it on very lightly it smells nice, but being 33, I think it seems old lady-ish.
08/17/2017
I like the fragrance but I am not a fan of the sandalwood ingredient.
08/15/2017
I didn't care for the fragrance. I'm not a fan of jasmine and did not notice it was one of the notes. This would be a smell my great great aunt would wear.