Kenneth Cole
Mankind Hero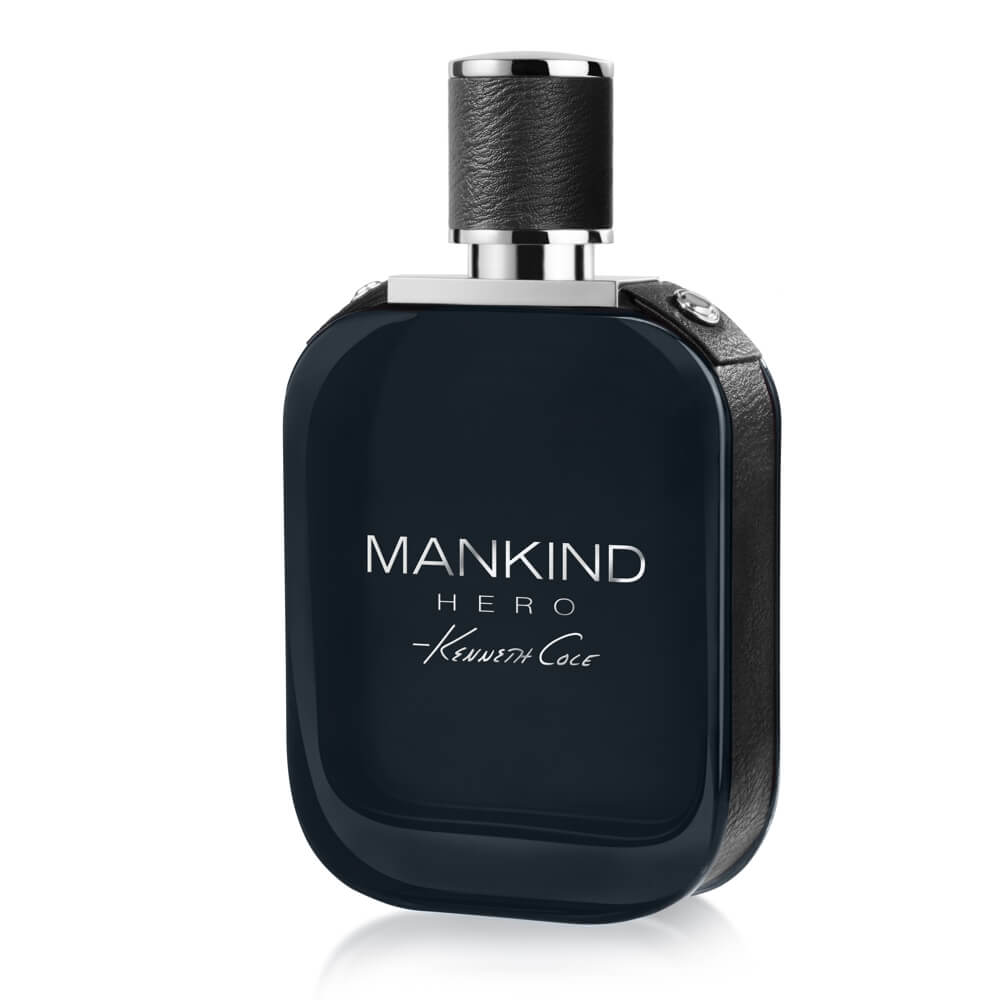 Get a 30-day supply of Mankind Hero
for
$
14.95
Notify me once this scent is available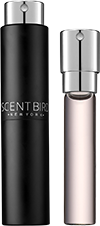 0.27 oz subscription

0.27 oz a la carte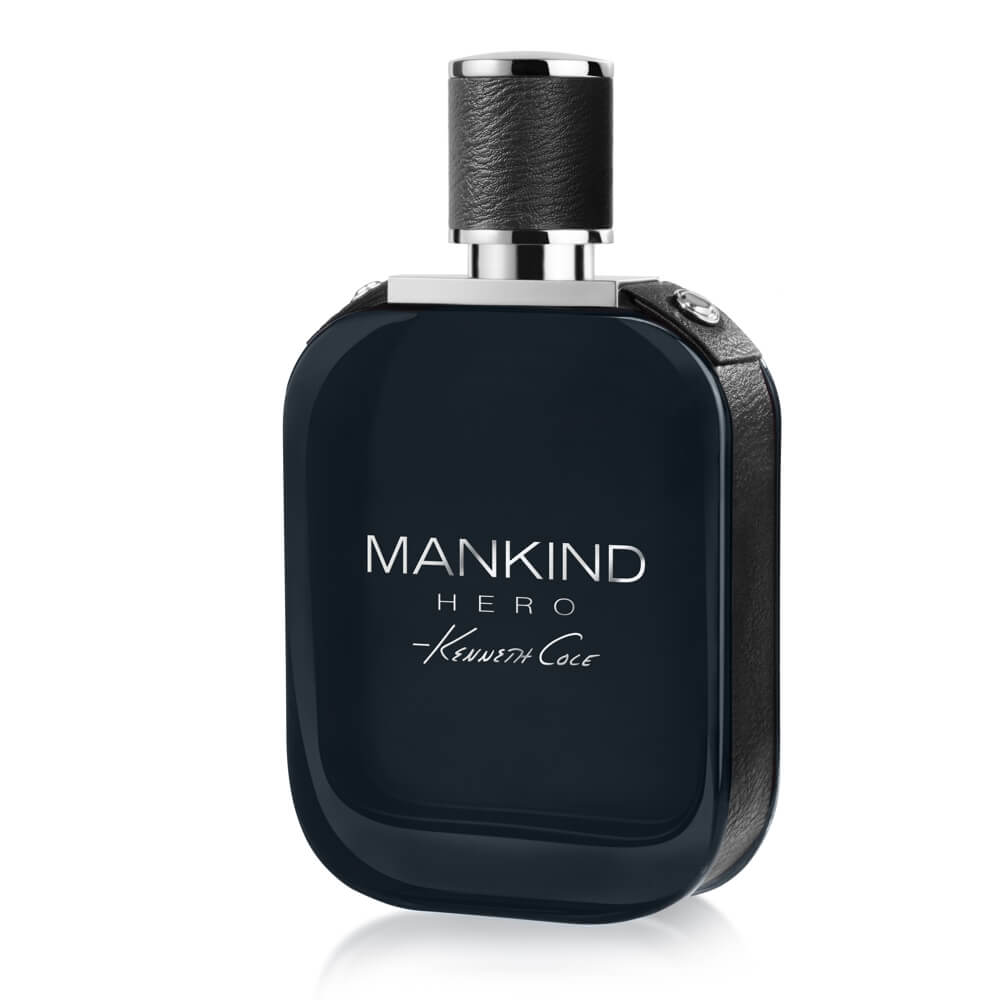 3.4 oz bottle
Share and earn free perfume
Description
Kenneth Cole MANKIND HERO is a fresh new fragrance that celebrates the evolution of the modern hero: the committed partner, father, the better man, the great protector. He is a man who embraces simplicity, inspires self-belief in others, and keeps his friends close and his family closer. This is the evolution of mankind—MANKIND HERO
You may also like
Mankind Hero by Kenneth Cole Reviews
12/10/2017
Just my cup of tea.
12/10/2017
Love this one very cool and calm.
10/28/2017
I like this scent. It's smells clean, crisp and refreshing, however it tends to only last about 4 hours.
10/26/2017
I bought this fragrance in the early spring as a full size 3.3oz bottle from a local fragrance outlet and I've already used about two thirds of the bottle the smell is awesome! The smell is very warm and that of a true gentlemen. I am constantly getting complements on this cologne and have had to write the name down on countless occasions. This scent is very lasting even if it falls from your own personal senses. I use about 3-4 sprays and the smell can be noticed all day! This is a must try or at least smell for most. it's bright with a hint of musk if I had to describe it.
10/26/2017
smells good catches the attention of people close to you for the first few hours of wearing it got a bigger bottle of it once I ran out of the sample
10/21/2017
Tried it out due to loving the original scent. Now I am not sure which one I like better. Works for a date night.
10/20/2017
Got this scent for my husband. Love the scent, just with it lasted a bit longer. I do like that it is a light cologne though.
10/16/2017
Nice versatile fragrance that isn't overpowering and gets me compliments from time to time
09/10/2017
Okay.... Nothing special..
08/30/2017
What I like about this scent is, it's not overpowering yet you definitely smell it's nice fragrance and most of all - it lasts throughout the day.
08/27/2017
The only good tching about this fragrance is the shipping, very overly popular I smell this everwere at Baylor university.
08/25/2017
Ive had just Mankind for a while and it has been my go to for a night out. Mankind Hero has knocked it of the top of the list. Not only do i want to enjoy the scent myself but i want compliments and with Hero I'm getting them everytime!
08/24/2017
Smell was amazing. My girlfriend loved it but did not last at all.
08/23/2017
Smells amazing but doesn't last very long
08/22/2017
The fragrance was good but it was really light and didn't last long.
08/12/2017
I had lots of compliments on this cologne, love it Im getting a full bottle.
08/05/2017
My favorite so far. Very clean and subtle with classy/sexy undertones.
08/05/2017
This is an amazing scent.... It is like liquid sexy
07/21/2017
I loved this cologne very nice clean smell that is not overpowering. I would recommend to anyone. Then again I haven't had a Kenneth Cole fragrance that i have not liked.
06/05/2017
Smells really good wife likes it alot
06/02/2017
Good for a date night
06/01/2017
Meh, it's not a bad cologne. Smells like CK One to me.
05/30/2017
One of my personal favorite's out my subscriptions so far. Aptly named in my opinion. Very "manly" scent. Perfect for the office or date night.
05/23/2017
Not a bad cologne; it has a very subtle scent.
05/20/2017
This one is a nice scent but a think it's a little too light for me. It's not bad just not for me.
05/03/2017
It has a very nice sweet smell I like it and I do recommend mend it
05/01/2017
In my top five. Fresh scent with a but of debth.
04/30/2017
Smells fantastic doesn't last long
03/07/2017
Great scent. 5/5 Almost like a cross between Hollister Jake and Fierce by A&F. Loses a rating point due to lack of potency and duration. I'd buy it if those factors were better.
03/06/2017
Smells fantastic. I get lots of compliments on it.
03/05/2017
Amazing One of my favorite!
03/05/2017
excellent sent. I love it
03/04/2017
I like this alot be scent does away quick
02/04/2017
Hey, I really enjoyed how you have upgraded the bottles they are very cool and you label them. The smell of the fragrance Is very very real just as the store but, they sell the bottle for 65 bucks. No no not sentbird 15dollars is what I pay from now on.
02/03/2017
I thought Kenneth Cole had come along sense Reation but there fragrances are just weak, you have to reapply after two or three hours and then it carries a different scent, I don care for there fragrances !
02/03/2017
It's smell nice
02/02/2017
I really like this scent, it is perfectly mellow for me.
01/31/2017
I absolutely love the smell of this cologne.
01/23/2017
I got this for my husband to try. I love the smell!
01/03/2017
smells good. i like this scent
12/29/2016
My husband loved this cologne!! I did too, it smells absolutely great!
12/26/2016
I LOVE this fragrance. The opening is one of the best I've ever smelled. I think this would be best at night - preferably during formal events or on dates - but it's doable during the day. The longevity is pretty good, and it has decent projection. I was kind of hoping that it would be a little bit stronger (who knows, they may come out with an EDP or "Intense" version of this someday), but this is definitely a homerun! :D
12/24/2016
Great cologne! One of the best ones I've ever tried. Definitely recommend it to those seeking legendary like scents ;)
12/10/2016
I got this for my boyfriend . Love it!!! Sexy scent!!!!
12/06/2016
I love this scent on my fiance and he loves it too! I got him the regular Mankind last Christmas and I think I'm going to buy him the Hero this year!
12/03/2016
From the moment I told this out of the package today I cant stop smelling. It smells like it would work for everyday life: Work, hangout, date night, etc. Its the perfect thing for the winter months.
12/03/2016
Like the smell here. It is a good cologne foe winter.
11/30/2016
don't really like this one but it's ok
11/29/2016
Like this a lot!!!
11/28/2016
Been doing this for 10 months and this is the best one I've gotten thus far.
11/19/2016
Great smell, not overpowered but lasts long
11/15/2016
Solid Cologne. If the wife loves it, I love it.
11/08/2016
Must try, great Cologne
11/06/2016
Love the way this smells on my hubby. Perfect for an everyday work scent..
11/06/2016
I absolutely LOVE this cologne. My coworkers love it as well.
11/06/2016
it's a nice scent.
11/04/2016
Amazing! My hubby loves it.
11/03/2016
This is an awesome fragrance. Very clean, crisp, and not over powering.
11/02/2016
One of the best scents ever!
11/01/2016
Sexy and sweet, without being overly sweet! Super sexy
10/31/2016
Love this cologne for my ❤er it's so sexy
10/30/2016
Smells great to me and to my boyfriend! He moves it. Smells a little like curve with more musk and lasting power.
10/29/2016
Conservative easy to wear
10/19/2016
This smell is incredible! Love it.
10/05/2016
My wife loves it
10/05/2016
It has a dark chocolate, sugar cane and fresh smell all at once. It's a sweet smell best for cold days.
10/05/2016
i get notes of chocolate from this scent. it almost reminds me of Thierry Mugler for men. it doesn't last as long as i would prefer but it is a nice evening scent.
10/04/2016
The vanilla is pretty strong, almost to the point where it smells artificial or like an air freshener. After it airs out a bit, it's better, but it might still be too sweet for some.
10/04/2016
Perfect blend of vanilla and gentle warm notes. Perfect for the crisp days ahead.
09/30/2016
👍🏿👍🏿... perfect scent for the fall
09/21/2016
Not too bad but way too much vanilla scent!
09/16/2016
Great Fragrance have to have it!
09/08/2016
I decided to unsubscribe Scentbird because I am leaving the state for couple months, yesterday I came back and found this sitting in the mail. Needless to say, this is by far the best fragrance I have got ever!
09/05/2016
This cologne has a great combination of notes that have the perfect smell. It's a nice soft smell that will definitely attached attention. However it doesn't last as long as I would like it such as the original does. Over all its a great pic.
09/02/2016
I love this. It's light, fresh, and clean. Sort of reminds me of D&G Light Blue.
09/02/2016
not in love with it
09/01/2016
I like this one
09/01/2016
this is by far one of the most time favorite scent! I can't go in anywhere without walking out with multiple compliments!
08/30/2016
It's smells good my girlfriend loves it
08/30/2016
Really enjoy this. Has a wonderful clean smell
08/29/2016
GREAT SCENT!! I've received a lot of compliments from women who kept asking for hugs just to get a better smell of it..
08/28/2016
Smells great, but on me it last for about 2 hours. After that, you barely smell it. Which sucks because when you 1st spray it on your self, you'd hope it'll last for a few extra hours. So far, my 1st order (Prada Lunna Rossa) does last long. Highly recommended.
08/24/2016
Great smell wont last long. I put it on at 6:50 this morning walked to my bus stop then walked to work it's past ten and the smell is very subtle where i can only smell it is if i move and ill catch a wiff. Though it doesn last too long I eould still consider buying the bottle just a great smell gunna give the vial more of a try before deciding finally.
08/21/2016
Absolutely love it!!!
08/17/2016
Fresh and clean. Not overpowering but a still leaves a good impression
08/10/2016
Doesn't last long and sort of reminds me of a cheap Axe spray cologne you can get at Walmart
08/01/2016
i was very pleased with trying this cologne out its very smooth and i enjoy wearing it daily
08/01/2016
Amazing scent. Perfect for daytime to night.
07/31/2016
Very nice clean everyday scent
07/31/2016
Very masculine scent but not like a musk it is a great scent for fall.
07/31/2016
Overall nice scent
07/28/2016
Loved this scent. Smelled very masculine. I have several women compliment me on the cologne.
07/20/2016
Smells very generic-fresh on me. Mankind Office Hero. Not my thing.
07/05/2016
This is by far the best scent I've received so far. I am getting compliments and lots of people asking what it is im wearing.
07/05/2016
A strong, masculine scent, yet not overpowering or musky.
07/02/2016
Love it!!! This is going on my wish list when I need a new bottle.
07/02/2016
Really like this scent! Clean and not overpowering at all. Lasted well throughout the day, and the spouse said it was a keeper!
07/01/2016
Wasn't thoroughly impressed. Seems like a pretty generic sweet smelling cologne and the scent is not very long lasting. I wouldn't expect many compliments with this on.
07/01/2016
it smells awesome
06/30/2016
Smells great, very fresh and refined. Perfect for summer!
06/30/2016
Pleasent smell
06/29/2016
Smells good. Last's a long time.
06/11/2016
I like it, and have gotten several compliments at work over it. Not too strong either.
06/08/2016
mild not overwhelming
06/08/2016
Doesn't last long but decent scent. Nothing to write home about
06/08/2016
Has a light but spicy smell to it Very masculine and work friendly but doesn't last long
06/07/2016
Subscribing to scent bird is one of the best investments I could have made, the scents are amazing every month I strongly advise every man to invest. Thanks Scentbird
06/07/2016
Smells exactly like described. Like it a lot
06/07/2016
Smell was very faint. I was very disappointed.
06/06/2016
Great clean smell. Hella pimpy.
06/05/2016
great smell!!!!!
06/05/2016
My favorite scent bird i got so far!
06/05/2016
My wife is a fan :)
06/04/2016
Awesome scent. Lots of compliments!
06/03/2016
amazing my favorite so far
06/03/2016
Fantastic scent!!
06/03/2016
Manly scent, sensual.
06/03/2016
Has a great smell to it, and lasts for a while as well. I would recommend giving this one a try.
06/03/2016
I smelled this in Ulta and it was great! When I received it from Scentbird, it smelled exactly the same. This is cool
06/03/2016
I like the scent as I am a big Kenneth Cole black fan. This fits right in there with my type of cologne. The only issue I have is, it is now stuck in my scentbird holder and it won't come out. I either need to get a new holder just go without a holder for the next year.
06/03/2016
I liked this a lot. Very versatile - I wore it in a bunch of scenarios and never felt like it was too much. Pretty moderate longevitiy, but not in an overwhelming way. Nice summer scent.
06/03/2016
Really like this one, just strong enough to get noticed but not obnoxious in enclosed spaces. First cologne I've gotten from Scentbird that's gotten comments outside really up close and personal situations.
06/03/2016
Surprisingly nice scent. Full body, masculine aroma. Great for formal occasions and the office.
06/03/2016
This is a light airy scent not too over powering.
06/03/2016
good smelling cologne. Would recommend for Date Night.
06/03/2016
Good scent, somewhat mild, but good.
06/03/2016
Love the scent
06/03/2016
I enjoy this one it was every nice.
06/03/2016
This Scent is underwhelming. I found it to smell very ordinary, with no lasting power beyond the initial application.
06/03/2016
Very plain. Did not like it at all.
06/03/2016
Not too sweet, not too spicy. Great scent for anytime of day!
06/03/2016
Very strong and lightly sweet, awesome cologne
06/03/2016
It smells good but not strong enough
06/03/2016
This scent has a mystique that turns me on
06/03/2016
This scent is feminine. I can't quite put my finger on it, but I asked someone what they thought about it and they said the exact same thing.
06/02/2016
Smells so good and my girl loves it. Thanks scentbird.
06/02/2016
Not sure I got it
06/01/2016
It was ok, wasn't really the smell I was looking for
06/01/2016
Very light. Does not last all day.
06/01/2016
Excellent scent, not to strong but lasting.
05/31/2016
Good everyday Cologne
05/30/2016
Loved the scent. Probably one of my favorites thus far.
05/30/2016
It was an amazing smell and personally I loved it! But one time I had someone say it smelt like febreeze! YIKES!
05/30/2016
I love this one...I will definitely be buying the 3.4 size because ive been getting people tell me i smell good and thats always good
05/30/2016
Great scent. Strong and sweet. 2 sprays is plenty
05/27/2016
This may be a good cologne for a younger male but it tends to be too flowery for my tastes. It is definitely not something I would ever buy.
05/24/2016
A great daytime office scent. I've been trying to find one, and I will be buying more!
05/20/2016
Really happy they highlighted this as scent of the month. Not sure if I would have stumbled onto this otherwise. Great smelling, lasting power and used for any occasion. My new day time go to scent. Don't miss out on this one!