Kenneth Cole
Black Bold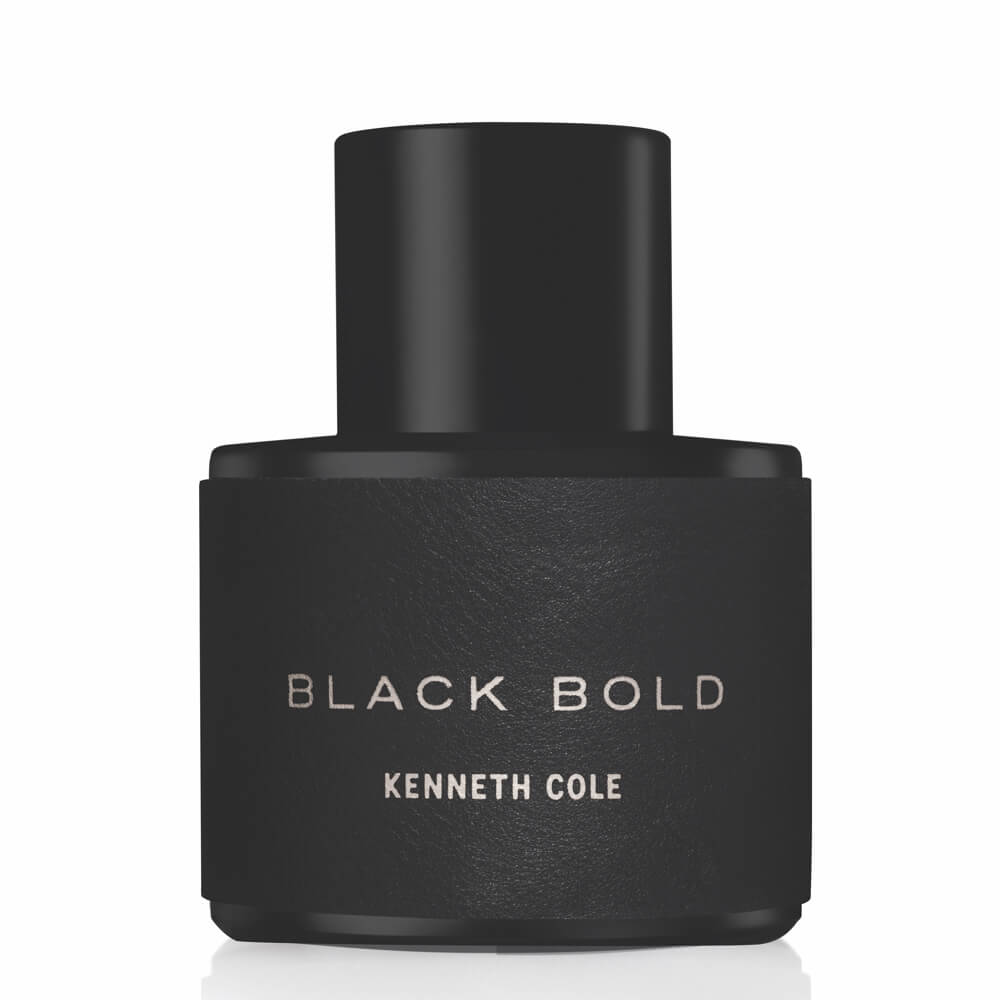 Get a 30-day supply of Black Bold
for
$
14.95
Notify me once this scent is available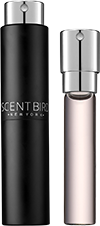 0.27 oz subscription

0.27 oz a la carte
Share and earn free perfume
Notes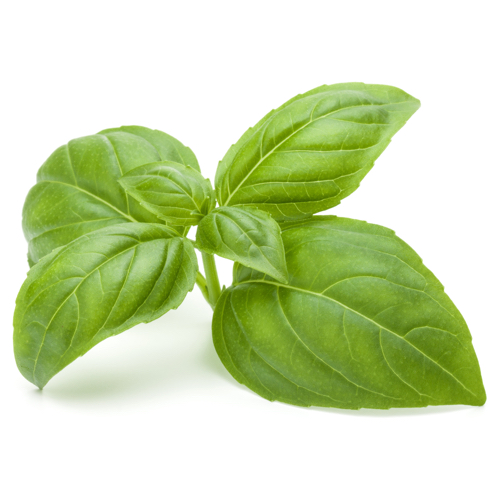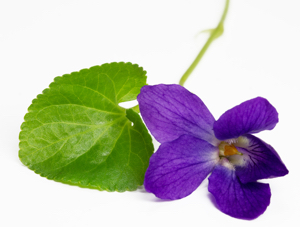 Description
New York City is made of courageous, bold, fearless minds. Led by few and followed by many. Inspired by the boldness of New York life, Black Bold is a daring new fragrance that pushes the boundaries with notes of strength, power, and confidence. Black Bold opens with a chilled blast of aromatic notes energized with a touch of tonic. Ancient cedar leaf is blended with ground nutmeg, and warmed with whispers of lotus flower and incense smoke. In the background, contrasting textures of soft and powerful come to life through elements of black and blonde woods balanced with suede, violet leaves and ambergris. Finally, lingering in the air is a dry down of leathery musks. Intense. Determined. Unexpected. Now is the moment to FIND YOUR BOLD. BLACK BOLD.
You may also like
Black Bold by Kenneth Cole Reviews
11/18/2017
Smells great. Not too strong, a couple sprays will do for a few hours. The wife loves it.
11/16/2017
A little strong at first but then levels out to a nice smoother scent definitely like it would recommend to others
11/16/2017
Smells good. Girls like it
11/15/2017
Love this smell
11/13/2017
I like this very much, not too aggressive but just enough with a very nice finish
11/12/2017
It was ok not bad.. Just fade to quick..
11/10/2017
It smells like women's perfume to me. I didn't like it.
11/09/2017
This sent makes me feel like I'm sitting next to a fireplace with my dog, drinking whisky while my wife plays the piano.
11/09/2017
Great lasting cologne with only two sprays. The Mrs. really like it as well. Might have to pick up a bigger bottle of this one.
11/07/2017
Nice long lasting scent 2 sprays last all day at work
11/03/2017
I absolutely love scentbird
11/03/2017
Nice strong scent, name does it well.. very bold
11/01/2017
This scent reminds me of polo blue with more wood. The sort of watery fragrance is what reminds me of polo blue. i smell water wood and a little spice in that order
11/01/2017
This cologne is amazing I would definitely recommend this to anyone!
10/29/2017
I like the initial spicy blast and how it mellows into warmer and more fetching notes.
10/28/2017
New favorite cologne for sure. Doesn't last super long but smells great.
10/27/2017
Definitely my new favorite
10/27/2017
Smells good, the only complaint I Have is it fades fast
10/27/2017
Very clean and crisp. reminds me of the woods. not a super strong cologne, as the fragrance fades quickly.
10/27/2017
I love it. Its so nice and it last longer than I thought. Great choice.. Thanks ScentBird!!!
10/27/2017
One of my Favorite smells
10/22/2017
My first scent order in the dark. Totally off others reviews and by the suggestions of the site. HOMERUN. This is gonna be hard not to use on and for everything. It's so crisp and fresh.
10/20/2017
Order came fast. Smells amazing. Would definitely order again.
10/18/2017
First one I chose and it was great!!
10/17/2017
6 out of 10 in my opinion. A scent to keep as a back up.
10/16/2017
Wasn't bad, took some time for me to like it, but wasn't bad, I'd buy it again
10/13/2017
This is the perfect smell.
10/12/2017
I enjoyed this scent. It was deep and smelt very good but seemed to wear off quickly which was the only downfall. I would still recommend it.
10/11/2017
I don't know about this one. It felt like it was burning my nostrils at first, and then it smelled like soap in a public bathroom. 0/10 would not get it again. :(
10/08/2017
Makes me think of old people and laundry when I wore this. Did not like it at all.
10/06/2017
I thoroughly enjoyed this fragrance! It's not too light, not too heavy. It is very well-projecting and long lasting!
10/03/2017
I really enjoyed the scent. It is good for casual or a night out. The biggest downfall is it wears off within a few hours or so.
10/02/2017
Very nice cologne. Dark and luxurious.
09/26/2017
I really enjoy this fragrance. Not to feminine and has a long lasting scent.
09/25/2017
Came a little late, itd be nice if customer service was a little more responsive but on the flip side, the cologne got here after 3 weeks and it smells great !
09/25/2017
Really enjoyed this fragrance
09/24/2017
This was the first scent I received when I started up my subscription and, by far, it's the one that other smells are going to have to live up to. Sweet, yet spicy, my only gripe is it doesn't last very long.
09/20/2017
Not bad. There is indeed an after scent that smells a bit like leather.
09/19/2017
Love the smokey smell and I love how the scent stays with me all day long
09/13/2017
After the initial spray the linen and smoke is extremely prevalent. Quickly afterwards the aroma drifts into a slightly sweeter skin scent and the lotus then becomes apparent. A nice fragrance, but not very long lasting, radically the contrary actually. Grab this one if you don't wish to project too much and simply want an extremely formal, personal fragrance to spice up your suit and tie. Sfw
09/10/2017
I got a lot of compliments when wearing this cologne...I would order this again.
09/10/2017
I tried to have an open mind with this, but it smells like perfume or potpourri... Seriously, it reminds me of the lavender air freshener my grandmother would have in her bathroom that you'd spray after taking a crap. This is my first bottle from this service, I have no idea if I even got the right stuff based off of these reviews.
09/07/2017
A new favorite for me! This was my first scentbird and I love it! I was wearing Legend by Mont Blanc and now feel like it was overpowering and heavy. Black Bold is a more crisp scent and perfect to change things up!
09/06/2017
It was a little metallic smelling which reminded me of cheap, knock-off brands of cologne.
09/06/2017
My favorite cologne. My wife loves it.
09/06/2017
It smells like a women's perfume. Unsure if I received the incorrect scent?
09/06/2017
Not too bad. wasn't too over powering
09/05/2017
This one is great smell. Smells of seasons winter and fall. Lasts long time. I love this smells. My girlfriends love this smell.
09/05/2017
Bought one, love it.
09/05/2017
Unfortunately, I haven't been able to get out of my post office box due to Houston Flood, so reason for the low rating. Add more when finally get in my hands, hopefully before Irma get's here.
09/05/2017
This scent has hint of florals, very fresh, not overpowering two pumps should be enough, I would definitely add it to my list of great scents, I like this scent
09/03/2017
Amazing smell! My girlfriend loves it as much as I do! I didn't even spray it on me directly when I opened it and she still smelt it on me when I picked her up! Lasts very long! Would recommend to any guy looking for a fresh scent!
08/31/2017
I love this smell, I use it on my pillow.
08/25/2017
I got this for my husband and he likes it I on the other hand love it, it's not to strong and it's subtle enough to wear everyday ..
08/22/2017
Smell was wonderful! So many women complimented me.
08/22/2017
This is by far one of my favorite scents! It is definitely worth putting on the que. I made sure they had this scent before even signing up. Now I look forward to seeing what else there is.
08/19/2017
SMELLS AMAZING!! Clean and fresh.
08/12/2017
This smells very good and last long.... one of my top 5 so far
08/10/2017
I am very impressed with this scent I get compliment all the time
08/08/2017
Might be my favorite thus far.
08/08/2017
Is a very nice smell !!!
08/05/2017
Smell was ok. Did not seem to last long.
08/05/2017
I am very impressed with this scent I need to slow down using or it wont last till my next shipment
08/05/2017
smells very good & long lasting!
08/03/2017
I love this scent, its strong and it definitely stays on u. I planned on getting a bottle full size.
08/02/2017
Black Bold smell so good I went out by two full bottles $90 a piece best thing I ever had
08/02/2017
Great smell, lasts a long time. Always have had MANY compliments where ever I go when I wear this stuff.
07/30/2017
Oh My Good Cologne Gods! This is my favorite so far and this is my 4th purchase. 2 out of 4 isn't bad I guess, but scents like this are definitely worth the trial.
07/27/2017
I like ti. It's fresh and smells like summer. Kind of faint, but subtle enough to catch people's attention.
07/26/2017
Smells great! It is a GOAT for sure.
07/25/2017
It smells great with a nice button up and going on a date!
07/23/2017
Very clean scent but has pretty decent bold impact. Great scent!
07/20/2017
Doesn't last long but a decent smell
07/17/2017
Wow this cologne smells very good. Love it and highly recommend it. Worth every squirt. Buy it...you will not regret it. Thank you scentbird.
07/15/2017
Smell great, doesn't last long
07/14/2017
My favorite so far
07/12/2017
Very nice scent!!
07/11/2017
A nice scent, I got a few compliments at work.
07/07/2017
Smells amazing on me and last all day
07/07/2017
It's good, but there are better scents out there in my opinion. Lasted most of the day but nice overall.
07/06/2017
Loved the smell. Its very unique, its strong and blended really well with my skin. Every time I wore it, I felt like it made an impact on anyone who came close. Definitely ordering it again.
07/06/2017
Liked it a lot will get it again
07/05/2017
Really enjoyed the smell. The scent lasted quiet awhile. Even after a long day at work and then going to the gym I could still smell it on my clothes. great for all occasions
07/05/2017
Great strong fragrance
07/05/2017
This fragrance is probably my favorite I've ever ordered in all my months of scentbird. Hard to describe, but it's all good !
07/05/2017
The Best Perfume i ever used!!
07/04/2017
Nice and classic fragrance
07/04/2017
This cologne was gr at. For my personality well.
07/04/2017
It's a great choice for night out. Go for it
07/04/2017
It was nice, not my favorite but definitely nice.
07/04/2017
I enjoyed this fragrance very much. Nice scent. Thinking of ordering.
07/04/2017
Black Bold is a really great scent - as a fan of RSVP and Vintage Black, this scent did not disappoint. Great for everyday - not too sweet with a subtle hint of spice.
07/04/2017
Great smell long lasting I had to go get bigger bottle. My new favorite cologne says the wife lol.
07/04/2017
subtle and long lasting great for day time
07/04/2017
I didn't like it the first time it was sent to me not did I like it this time.
07/03/2017
Nice spicy scent
07/03/2017
Love it lots. Very sophisticated.
07/03/2017
Sharp ,sophisticated, and clean perfect for a night out,business, and getting close.
07/03/2017
Great clean scent. Powerful, chill, sophisticated. Great for a night out on the town. My favorite scent so far.
07/03/2017
I love the scent it's not overpowering or lite it just right
07/03/2017
This is a great product for anytime use. I enjoyed the scent for all occasions.
07/03/2017
Great smell, just didn't last as long as I would have liked.
07/03/2017
Was not to impressed.
07/03/2017
This scent was a hit immediately! My wife and daughters loved it and I believe it captured my personality.
07/03/2017
Never received it.
07/03/2017
Strong, bold scent! An absolute must have!
07/03/2017
great clean smell, ladies love it!
07/03/2017
It was fabulous and I love how I get different scents every month
07/03/2017
Have received many compliments when wearing this cologne. One of my favorites so far.
07/03/2017
I love this scent. I have used many of the Kenneth Cole colognes and I have liked them all.
07/03/2017
Excellent My wife likes the smell of it on me and that is good enough
07/03/2017
Last all day for me and my wife and girlfriend love it
07/03/2017
Pretty good, lasts most of the day
07/03/2017
Definitely not worth the hype it's getting. Wouldn't waste my money, plenty of other great fragrances to buy. Just mediocre at best.
06/30/2017
Loved it... one of the best fragrances. It is both sweet and clean but not headachey strong but lasts all day!
06/29/2017
Smells great and I have had a ton of compliments and people asking me what it is. I would buy a bottle for sure.
06/29/2017
I have been getting colognes for over a year and this is by far the best! Its not too strong. Its strong enough to make you feel confident and lasts all day. Get it!
06/20/2017
I had to buy another supply of this one! Loved the scent.
06/14/2017
Awesome fragrance
06/13/2017
I like this smell a lot. It is masculine, clean, fresh yet distinct from all the others that fit in similar categories. I can wear it everyday
06/12/2017
Clean but also a little fruity with masculine scents as well
06/05/2017
A decent scent. I usually wear this at work since it's not too strong.
06/02/2017
Good smells is subtle but noticeable
06/02/2017
To citrusy of a smell for me.
06/02/2017
This scent really appeal to me. A little woody that works well with my body chemistry. We do hugs at work and it was like WOW what is that?
06/02/2017
When I put it on for the first time my wife was like what is that your wearing it smells great , thanks Scent Bird !
06/02/2017
I really enjoy the scent it smell great
06/02/2017
I thought this scent was spicy and warm. Could not wear it with everything..but it's good enough to fit in my gym bag.
06/01/2017
I think that the scent fits the name of being bold but the only downfall is that it tends to fade as the day goes on.
05/27/2017
I love the smell of this, its very gentleman or just out with the boys or girls, very aromatic
05/25/2017
good scent.not strong but long lasting.
05/21/2017
Enjoy it. I am use to Giorgio Armani Acqua di Gio so it was a nice change.
05/18/2017
Its good. Not the best, but its decent. Smells a lot like the original "Black". Not my first choice of Kenneth Cole scents.
05/16/2017
Really nice, crisp scent that borders on a more flowery, feminine smell as it starts. Lasts all day without needing a lot. My gripe is that it doesn't have that unique scent to it I was hoping for. Very good overall.
05/10/2017
It's not bad, but there are better scents out there in my opinion. But still not a bad scent overall.
05/10/2017
Loved the scent, smells strong & long lasting
05/07/2017
I love this scent , the name say it all bold last all day, get complements every time I wore it !
05/05/2017
This is a wonderful scent and lasts all day!
05/04/2017
Love it!!! One of my favorite...
05/04/2017
I don't really care for it smell doesn't seems to last long.
05/03/2017
Smells nice and soft , I recommend it
05/03/2017
too strong for my taste
05/03/2017
This is a scent I'd rather smell on other people. The scent was terrific, but for some reason it didn't work on me. I get notes of aqua/spice.
05/03/2017
Very happy with this one
05/03/2017
Nice sweet light scent that lasts most of the day.
05/03/2017
Smells amazing, very light and long lasting. Great for formal events or just going out for a drink
05/03/2017
I absolutely LOVE THIS!!! Masculine but light at the same time
04/29/2017
Smells smooth, really nice !!
04/29/2017
Loved it... smells great... and lasts all day.
04/27/2017
I've never had a scent from Kenneth Cole, but this cologne his a rather light, floral that reminds me of a True Blue lotion for Bath and Body. A few spritzes, and this lasts most of the day. I've gotten many compliments, and I will say that will most likely purchase a bottle of this in the near future.
04/24/2017
Not one of my favorites. Has a smell like soap i.e. Irish Spring kind of cheap is what I'm thinking when I get the smell of it
03/07/2017
it wasnt the average scent im used to but it was nice. i like them a bit sweeter
03/06/2017
I'm in love with this Scent...Omg does it smell good Really glad about my subscripton to Scentbird................Best decision I made
03/05/2017
"Black Bold" is a bit of a misnomer for this fragrance: It is a very light scent rather than dark (or black), and it is not particularly bold unless you've applied too much, in which case you'd mostly just end up smelling like the Irish Spring R&D lab. On the whole, though, it's a pleasant scent that is good for the office because of its light, casual tones. Naturally, if your Y chromosome runs a little hot, then this fragrance is probably not the sort of thing that will inspire you sexual profligation or to put steel balls on your daddy's pickup.
03/01/2017
Amazing!! Love it!!
03/01/2017
Yall need better costumer service asap. And make it clearer how to use your site, other wise, yall good.
02/26/2017
Smells very generic. Scent is too strong and flowery. Would not recommend. Also, do not confuse this cologne with Kenneth Cole's original Black cologne while scouring for online reviews like I did.
02/17/2017
Not worth trying or wearing. Too feminine and too generic nothing bold about this one. Disappointed I picked this to try.
02/06/2017
My sister bought this for me as a gift and I picked out the ones I wanted and haven't received anything and it's been over a month!!
02/04/2017
Love love this one!! By far the best out of my collections of cologne!! This is definitely the one I'll be re-ordering over and over again. I just wish they had a bigger tube of this one..
02/04/2017
Nice weekend smell.
02/03/2017
Easily one of my favorites
01/31/2017
Love this fragerence, great for work not over powering.
01/30/2017
Smells nice. It's a clean smell but a little too sweet smelling for me. I feel it could almost be used with females as well.
01/24/2017
A bit too weak in scent. Doesn't seem to last very long.
01/01/2017
Lite and refreshing
12/31/2016
i dont know i never received it thats why i cancelled my account
12/26/2016
HORRIBLE! It smells like an old woman. Seriously. Very sharp and flowery. Hard to believe this is a men's cologne. Threw it away immediately. 15 bucks well wasted.
12/08/2016
Light, fresh smelling scent. great for everyday!
12/07/2016
One of the best, so far. All the ladies love it.
11/05/2016
Very clean & bold
11/03/2016
smells like a woman's perfume....
11/02/2016
It smells very good. Its a nice, soft scent.
11/02/2016
My wife says she likes it, so that's good enough for me!