Juliette Has A Gun
Romantina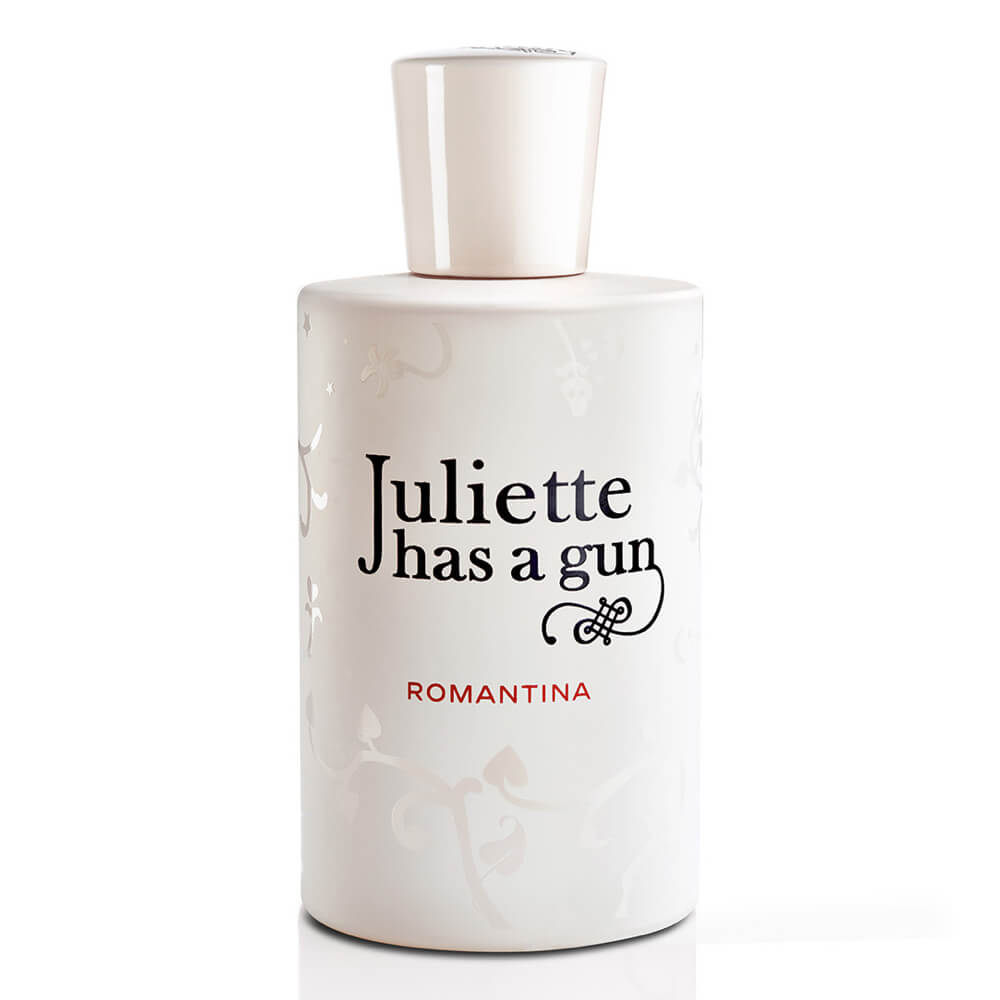 Get a 30-day supply of Romantina
for
$
14.95
Notify me once this scent is available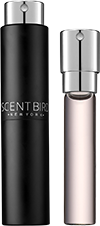 0.27 oz subscription

0.27 oz a la carte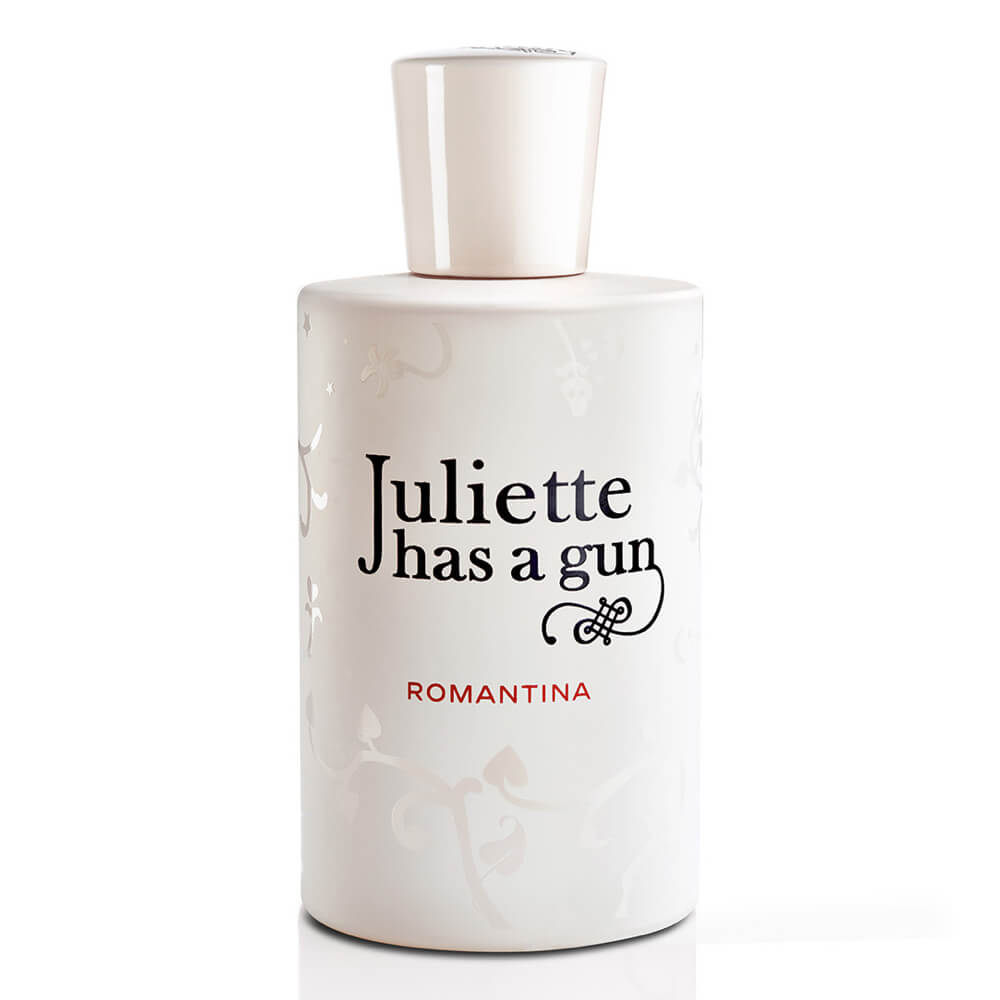 1.7 oz bottle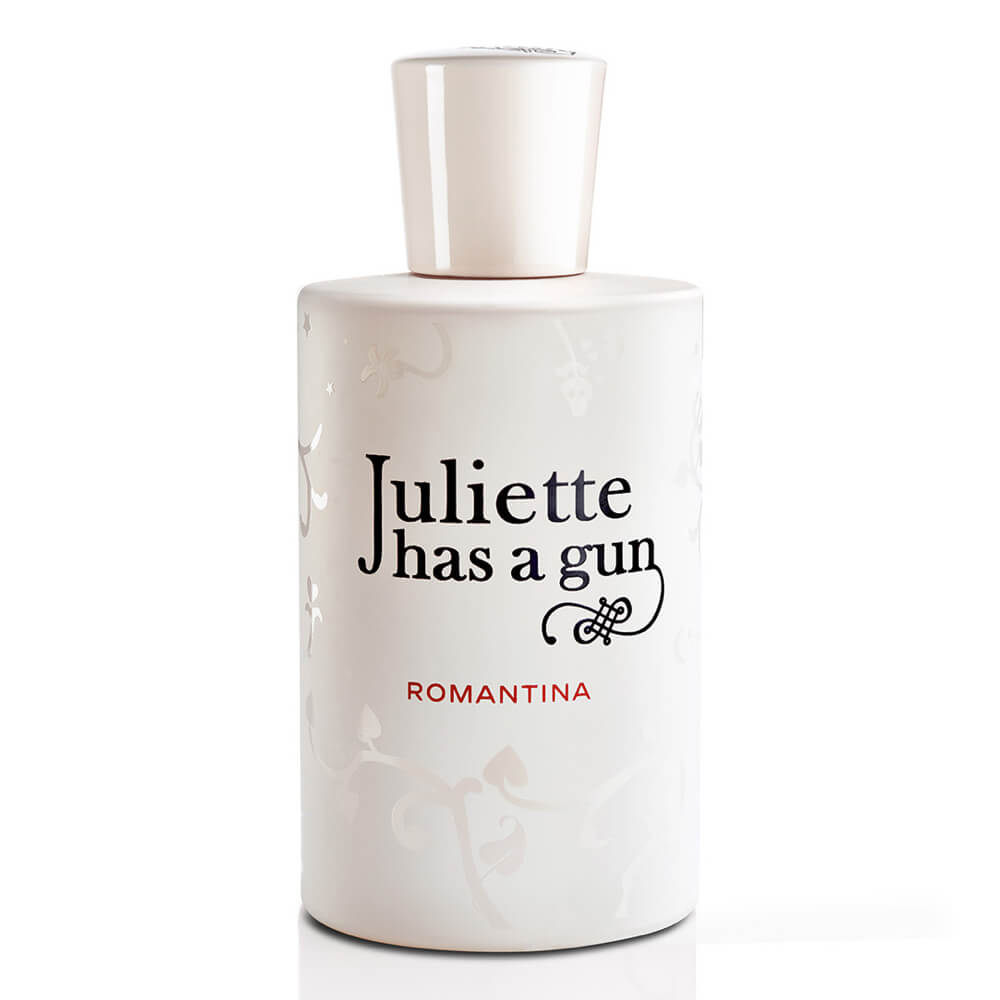 3.4 oz bottle
Share and earn free perfume
Notes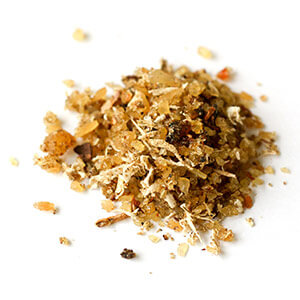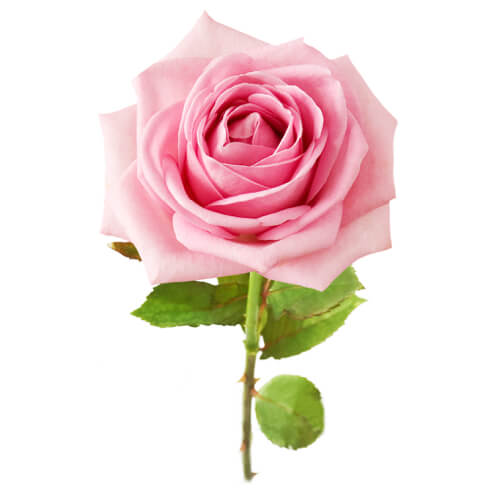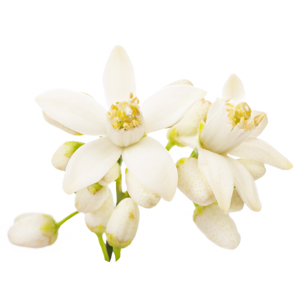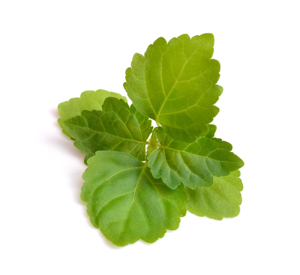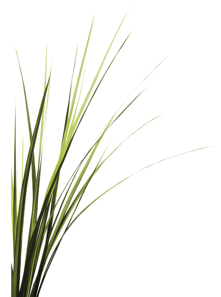 Description
A musky composition on which we would have delicately laid a bouquet of white flowers. Romantina is an ode to insouciance. But when she suddenly reveals its true personality, it flirts with patchouli, almost giving it a hint of chypré...
You may also like
Romantina description
Wearing perfume for the compliments you get is one way to enjoy your collection. But there are also scents that tell incredible stories through their notes, and once you catch on to what they're saying, it takes wearing fragrance to another, higher level.
Take for example, Juliette Has a Gun's Romantina. At first blush, this perfume is a musky skin scent with dashes of vanilla and patchouli for contrast. But to leave the story there denies you a much deeper understanding of what this perfume is doing.
It starts with plenty of sheer musk, for that close to the skin feeling, overlaid with orange blossom for a very feminine profile. And it's a very young woman's profile, cloud-soft and featherlight. Romantina has a gushingly delightful beginning – it's impossible to smell this perfume and not break out in a goofy smile. This down pillow of a perfume wistfully floats along for the first few minutes of its development, and then, it begins to grow up as you wear it.
The fluffy, oh-golly vibe wears off and underneath it is a sultry jasmine note just waiting for its chance to rebel against all the Barbies and teddy bears in the top notes. The orange blossom runs away crying from the bratty jasmine, leaving the musky skin facets to deal with the new emotional territory Romantina is carving out in the heart. The difference in feel from the beginning to the middle of this fragrance is almost like hearing its voice change as you wear it.
And just to make the point completely clear, a vivid Madagascar vanilla note walks up behind the jasmine and winks at you. So just like that, Romantina has become a girl of 20. And she's flirtatious, independent and very much not about teddy bears anymore. Except for her tattoo.
Romantina continues to grow older, as the jasmine and vanilla make way for a bold, scratchy patchouli note clearing its throat in the base. This is perfume as a grown woman, still with musky, soft skin and the sweet, flirtatious side, but now there's more happening. Some memories that aren't soft or flirty, maybe. An edgy, harsh wisdom has been earned.
The hidden pleasure in this perfume is how each layer adds deeper and bolder notes with more sensual overtones, as it ages and takes on more sophisticated nuances. So wear it for the nice compliments, or to see how it tells a story of a young woman encountering the world. Either way, Romantina is a complex white floral with plenty to discover.
Read more
Romantina by Juliette Has A Gun Reviews
11/03/2017
So weird how perfume smells differently on people! I used it and it came off very masculine cologne-y. My mom tried it and it smells completely different and great on her! It's like it was made for her! Needless to say, she got that bottle!
11/02/2017
Not my kind of smell! I love the name just not how strong it is!
11/02/2017
Love it! Very youthful scent. I gave it to my daughter and now it's her favorite. I'm definitely ordering this one again.
11/01/2017
It smells good but a bit stronger than I was looking for, I was hoping it would be a bit lighter and more romantic.
10/16/2017
It has an older lady smell to me. Just not my thing :)
10/12/2017
I love this fragrance for fall, just wish it lasted longer.
10/12/2017
If I was to rate this perfum based on scent alone, Romantina would definitely be score 5 hearts. It is a beautiful combination or rose and vetiver. It's almost mysterious. The down, it only lasts a few minutes. I've used it now for 3 days, and it doesn't even last 30 minutes. I've never experienced this with any perfume. This is my first scentbird and I am really hoping that it's not a company flaw with all its scents.
09/26/2017
Just didn't smell right on me.
09/26/2017
OMG! this scent is so perfect for fall!! It is soft and slightly warm at the same time. A little goes a long way, but it is not overpowering.
09/18/2017
I really like this scent, I've ordered it a couple times now. I typically like dark floral scents (woody or spicy overtones with floral undertones), and "Lady Vengeance" is by far my favorite scent. This one is a bit sweeter than that one, much heavier floral scent, but still excellent.
09/13/2017
Reminds me like a grandmother
09/02/2017
This is one of my favorite. Not overpowering and the scent lasts
09/01/2017
Love everything about it.
08/27/2017
Loved the fragrance, and can't wait to try out more of this brand
08/27/2017
I didnt like smells ugly
08/15/2017
Good smell, reminds me of my grandmother and she always smelled wonderful. Flowery smells, good for office and spring time.
08/04/2017
Shipment is fast! it smells ok on my skin and body chemistry. My husband says it smells like for mid age women.
08/03/2017
I really enjoy this scent and so does everyone around me. I get a lot of compliments, especially from my boyfriend and he is really picky about scent. The perfume has a clean, subtle floral and a little bit of spice/musk smell. It's not too sweet and not too overwhelming. I would suit this for a woman whom is strong willed and has a respectful profession where she has to attend pressured environments. Smells like confidence.
08/02/2017
This one was not a favorite. Was a little to strong, not at all soft.
08/02/2017
I love this brand. It was amazing. I want every type of it.
08/02/2017
I love this scent it's soft , fresh and floral
08/02/2017
Love it, reminds me of Tocca's Cleopatra. Sexy scent.
08/02/2017
Love the scent, reminds me a lot of Tocca's Cleopatra. Sexy scent.
07/30/2017
I'm surprised by how much I like this, given that the rose note is buried on my skin. The patchouli and vetiver comes through much more, but it's lovely--sexy and adult without being "old lady."
07/23/2017
Literally awful. Smells like grandmas. I had to take a shower.
07/16/2017
I love the smell! Reacts well with my skin PH. Very Sastisfied!
07/06/2017
Did not like it at all. Smells like grass, burned wood, with flowers...
07/03/2017
Meh. Nice but not memorable.
06/10/2017
I dont like any particular scent, it has to be different and smell amazing on me. This is one of those scents. I loved it. And on, it smells amazing. Its sexy...it smells like when my bf leaves but i can still smell his cologne on the pillow kinda smell but a bit more foral, if that makes sense? Summer nights...or fall/winter mornings, thats prob when i would wear this.
06/10/2017
I dont have a particular scent that i like. Im all over the map. It has to smell different and smell amazing
06/02/2017
Huge disappointment! Smells like cheap old lady perfume..one good thing - wears off almost instantly..
06/02/2017
Way too... wimpy. The first scent my husband doesn't like.
06/02/2017
This is the worst perfume I've sampled! It smells like gym socks and cheap cologne.
06/02/2017
Great classic scent. I love this one!
06/02/2017
Love this one! Not my typical scent type but I can't seem to get enough of it. I love the layers as the day wears on. Starts off a little spicy and darker and ends on a slight cologne-ish note, which as it turns out, I enjoy. I will definitely be purchasing a bigger bottle of this!
05/25/2017
This is the FIRST fragrance by Juliette Has A Gun that I did NOT like! I sprayed it on when I first received it just to test it. About 30 minutes later, I kept thinking to myself "did someone spill cologne somewhere???" FINALLY, I realized that it was myself (scented with Romantina) that I was actually smelling. It has a somewhat masculine scent to it...musky (and oddly powdery) to the point of slight masculinity. Now...I realize that every fragrance does something different with each person's body chemistry. But...if you end up having this issue...just remember that you heard it first, lol.
05/22/2017
Very floral. Not to the point where it bothered me though.
05/03/2017
Love it, a new favorite!
04/24/2017
Smells strongly of musky rose and patchouli. Like a hippy grandmother who lived through the '70s and now wears rose, but can't wash the patchouli and musk off. Not great for me.
03/08/2017
I didn't like this fragrance at all. All I smell is alcohol as if it were old.
03/06/2017
I liked this perfume well enough, but I don't believe I'll be buying it any time soon. It's definitely one of the better one's I've tried from this brand. It's just not special or unique enough for me.
03/05/2017
I didn't receive my Jan scent until Feb. I haven't received my Feb scent yet which is why I unsubscribed. Also I've gotten charged 3 Times for the scents I didn't get! Maybe if y'all would get a little more organized I might try it again.
03/05/2017
It smells old. Didn't like it at all
03/02/2017
I love this scent it lasts all day and I got so many compliments while wearing.
03/01/2017
Smells wonderful.
02/17/2017
Love this one and received many compliments. Last all day and not overpowering
02/06/2017
I didnt like it at all
02/04/2017
I didn't enjoy this perfume. Couldn't wait to wash it off. Very strong and musky. Just not my thing at all. Sad because the "not a perfume" by same is quite a lovely scent.
02/04/2017
Love this! I've already gotten so many compliments
02/03/2017
Loved it! So pretty!
02/03/2017
Not my taste, not very flattering. Musky type of scent. I think once it wears down it smells better.
01/20/2017
Not my favorite. Has too much of a floral undertone for me. But is very soft.
01/12/2017
There is a familiarity and nostalgia with this scent. Reminds me of an old room where flowers have lived and died. Clean sheets that have been stored in the linen closet where remnants of our body scent and detergent have mingled. Reminds me of my youth when we had no air conditioning. The smell of our freshly cleaned sweaty skin and laundered sheets would waft around us in the fan cooled air.
01/05/2017
Love it I took a chance and it is very soft but lasts all day a good choice!!!
01/02/2017
I like it a lot, but probably wouldn't buy full size. I don't know, though. I like it.
01/02/2017
Nice scent. Lasts a good amount. Not overpowering.
12/31/2016
I LOVE THIS SCENT!!! This scent is so wonderful. It is full bodied with a warm rich scent that last from the time you put it on until the end of the day. Its one of those scents that you can smell on you and will have people asking what scent you are wearing as well. Not too heavy and perfect for winter.
12/31/2016
This is an awesome perfume. I love it.
12/30/2016
It's nice, but I wouldn't buy it
12/28/2016
I really love this scent
12/23/2016
I don't like this one at all. Something just smells off.
12/15/2016
A little too powdery and old lady for me. I think my mom would like it though
12/03/2016
love this scent. one of my favorites!!!!!!!!!!
12/03/2016
Doesn't work for me and (unfortunately) has staying power which made it linger for days. I gave this one away.
12/02/2016
A bit too mature for my taste
12/01/2016
Very warm, fall/winter scent. A much older woman's smell than I expected it to be. But My mom loved it so its her go to fragrance now.
11/30/2016
This perfume smells so good. Unfortunately, the scent is too strong for my taste and I can't take more than one spritz at a time. The dry down is nice and soft, though. Romantina is probably best for a night out, not so much for an every day perfume.
11/30/2016
This is a unique scent that's difficult to describe. It's very clean, rather bohemian but it doesn't have a stand-out cliche patchouli scent. I think it would be suitable for work, as it has kind of a got-it-together powerful-woman vibe, but it would also elevate a dressy-casual outfit to a more elegant form of flirtatious fun. Note that, to my nose, it's not very strong and doesn't last very long, so you'll need to refresh. I love that I can get this when a full bottle would be too pricey.
11/29/2016
I hated it! It's smells like cheap soap!
11/17/2016
Still on the fence about this one. I love the spicy tones that pull out from this, will have to try it out for date night. Not sure its an everyday wear for me.
11/08/2016
Smells masculine not my style but its nice.
11/08/2016
It was an ok smelling perfume but it does give me an instant headache. So I can't wear it.
11/07/2016
I love this fragrance. You can smell the patchouli yet it is still feminine and subtle
11/07/2016
Lovely smell... for a mature woman.
11/04/2016
It took me a while to figure out this perfume, it is very different from my other fragrances. It's a bit darker than what I'm used to, but I like it.
11/02/2016
This is one of my favorite fragrances! I get so many compliments. I just luv it!!!
11/02/2016
I love this Scent!!!. Its so sexy and I get a lot of compliments on my perfume. Thank you making it easy to purchase scent that we wouldn't probably be able to afford.
10/31/2016
I love i love i love it
10/25/2016
loved this scent lat all day
10/19/2016
I wish I could return it.
10/16/2016
Love this scent
10/11/2016
Love this scent
10/04/2016
They sent me the wrong sent I got Juliette's gotta gun midnight something
10/04/2016
Love this feminine light scent!
10/04/2016
I liked the smell. It was very light fragrance on me.
10/01/2016
This is a lovely perfume! It is a little flowery for my taste, but it isn't too overpowering. This is an awesome way to try scents before you commit!
09/29/2016
The worst smell from this brand
09/29/2016
Didn't like it
09/02/2016
This smell is just the right amount of sweet and sultry. I absolutely LOVE this!
09/01/2016
Stronger than I'd hoped, but a nice scent. Definitely an evening/winter perfume.
09/01/2016
Love it, Love it
09/01/2016
I am in Love with this scent!!!
08/30/2016
My favorite scent possibly ever. Perfect.
08/09/2016
Instantly in love with this fragrance. Its whimsical and dark at the same time.
08/09/2016
Cant wait to try this
08/06/2016
Nice scent !!! No too strong 🌹🌹🌹
07/31/2016
I found a new favorite. Amazing.
07/29/2016
I'm still waiting to figure out how I feel about this. I has lovely notes, but an edge of something I can only describe as "perfume smell" that puts me off whenever I try to wear it. I'll keep trying.
07/29/2016
Very nice fragrance
07/26/2016
Love this smell. Very romantic and pretty!!
07/21/2016
I love love love this perfume. Very unique and lovely. It has become one of my top favorites and will definitely be buying a bottle of this!
07/10/2016
I love all of the Juliet has a gun scents, This one smells more floral than the others but is still a unique airy scent
07/02/2016
Unfortunately, patchouli just does not work well with my body chemistry :/
07/01/2016
beautiful smell
06/03/2016
Thought I was going to love this from the notes it has but not sure how else to describe it. It has an old lady powdery smell.
06/01/2016
This is not a scent that I had even heard of, and I love it! Very different, and I'm excited to use it this month!!
05/25/2016
I'm not a big fan of JHAG as a whole but Romantina is a lovely little fragrance. A light clean scent with a bit of earthiness to hold it together. The longer your skin can hold this scent (very individual) the softer yet earthier this becomes. The earthiness is of a sensual vein with a gentle sexiness. Kind of nostalgic and melancholy on the dry down. Romantina is a spring fling that unexpectedly turns into an unforgettable affair of the heart. Sillage after dry down is close to the skin. Longevity is very dependent on individual chemistry.
05/06/2016
This scent had grown on me. Kind of strong at first but sesettled on you knicely.
05/06/2016
Fades too quickly
04/29/2016
Nice soft scent does it stay with you
04/23/2016
I actually had purchased this bottle before I became a member on scentbird. I am 24 years old and have found that this is a scent I don't wear every day. It is beautiful but perhaps slightly more sophisticated? I think that it is worth trying it if you enjoy musky floral scents.
03/29/2016
I loved the smell; but it doesn't last very long. But I LOVE the smell on me...
03/21/2016
Very unique yet feminine. Smell seems to disappear rather quickly, but you'll catch a whiff of it every now and then, so that's always a nice surprise.
03/07/2016
Very unique. Strong yet feminine
03/03/2016
Like it, but I smell it only on skin and very light
03/01/2016
The scent is a nice (if a bit generic) floral, but it doesn't last long at all. If it lasts more than an hour on me, I consider it a good day.