Juliette Has A Gun
MMMM...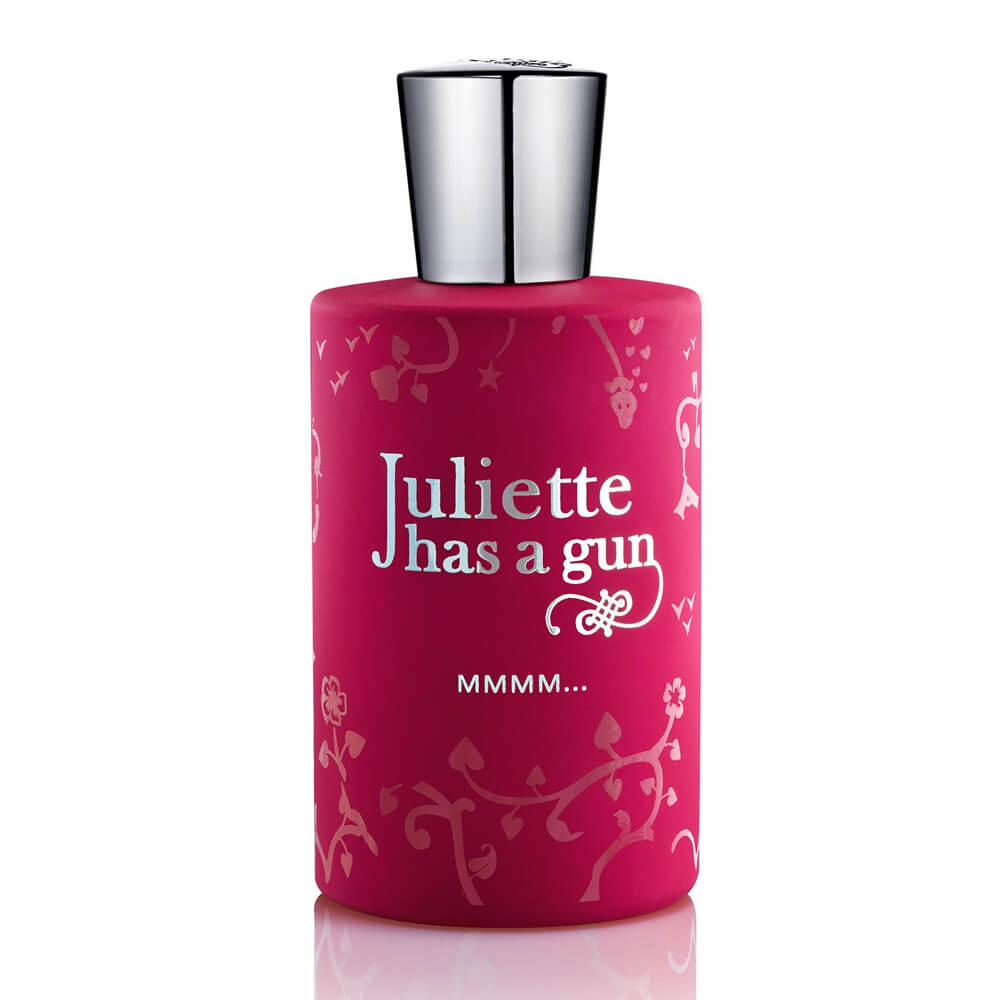 Get a 30-day supply of MMMM...
for
$
14.95
Notify me once this scent is available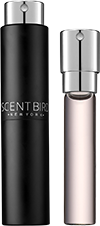 0.27 oz subscription

0.27 oz a la carte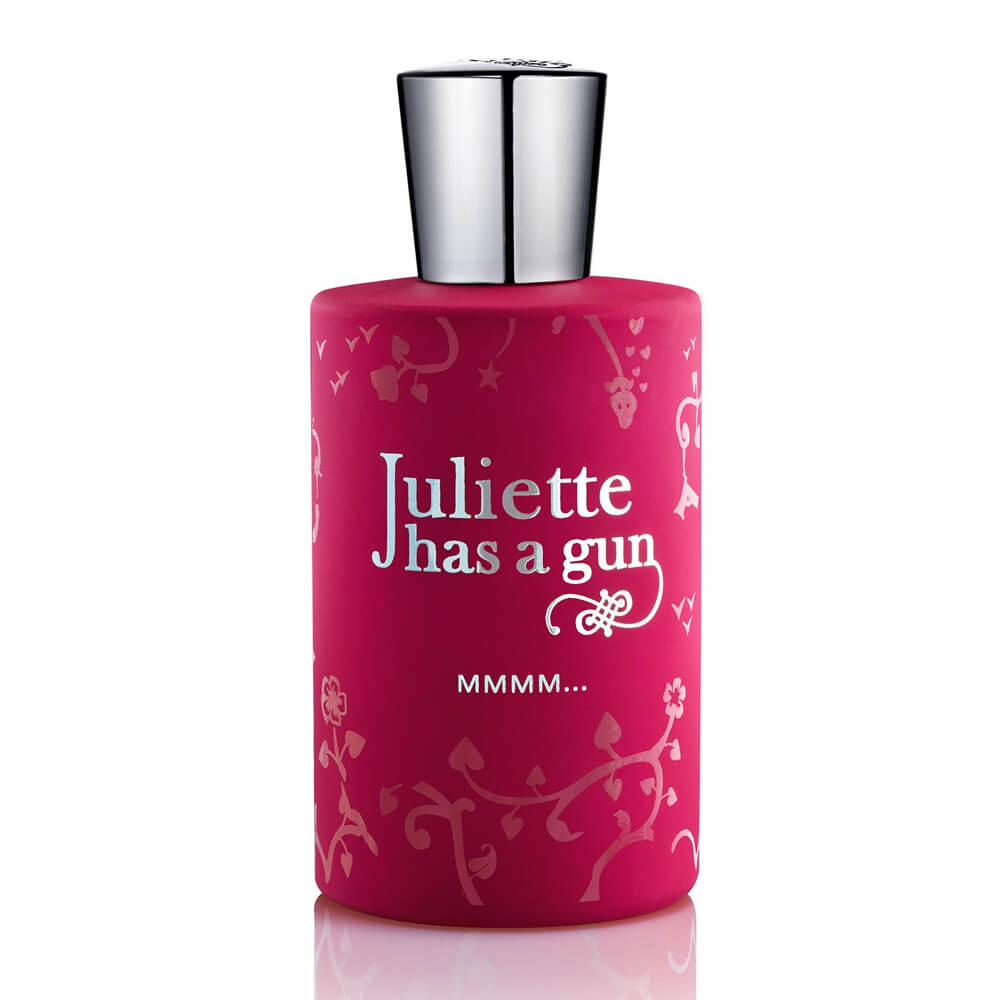 3.3 oz bottle
Share and earn free perfume
Notes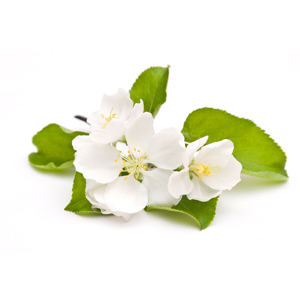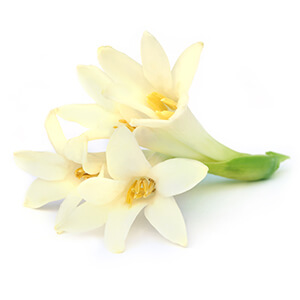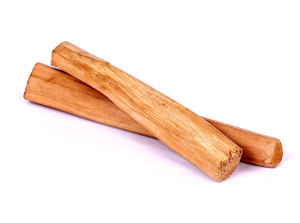 Description
MMMM is a sin to indulge in unreservedly. An olfactive sweetness that regales the senses and provokes immediate pleasure. MMMM.....is a forbidden fruit, advised, recommended even. For oneself, but also those around you!
You may also like
MMMM... description
Gourmand fragrances are some of the funnest perfumes you can wear. You can get away with anything – no matter how forbidden, sinful, delicious, or sensuous a flavor, and drape yourself in it for as long as you want. And there's no need to count calories, order special foods online, or push yourself away from the table.
If that weren't enough, there's a perfume for whatever pastry, dessert, coffee, or ice cream flavor has you under its spell. Juliette Has a Gun's MMMM…is a scent that's for slaves of high-end French bakeries loaded down with vanilla creams, fruit tarts and puffed pastries stuffed with orange blossom filling.
MMMM starts off with a thick, creamy jasmine sambac note, decorated with a lacy, delicate orange flower and neroli icing, that hovers under your nose until you can perfectly picture a light, flaky, butter-saturated pastry with rich Bourbon vanilla filling oozing out the sides.
The texture is everything here: the jasmine is lusciously full while the orange flower and neroli are lighter than air, and each note is dead set on making your patisserie cravings take over in the worst way. MMMM works on you on multiple levels – if it just had the sweet smack of dessert notes and nothing else, it couldn't prey on your proper sensibilities half as well. But this perfume takes pains to be as distracting as possible, and its layering of heavy and thick versus light and airy notes is deliciously devious.
So if you still think you have any self-control left, there's ALSO a mischievous, freshly-picked raspberry note infusing the scent from the very beginning that floats on top of the tuberose and iris florals in the heart. MMMM is constant, wearable temptation, and it knows it from the first spray on your wrist.
As the perfume dries down, a definite powdered floral impression appears, as the tuberose and iris assert themselves a bit more against all the creamy delectability, but by then it's much too late. You're already out the door, cash money in hand, and practicing your best French for "give me everything behind the counter, NOW!"
Read more
MMMM... by Juliette Has A Gun Reviews
11/18/2017
Its a pretty scent. More of a mature light musk perfume. Doesn't match description much... I would wear this more in the office than a date night. But i dont think i would buy a bottle. Thought this would be more "sexy".
11/17/2017
it is very clean and sweet smelling I love it I think I have found my new favorite perfume.
11/17/2017
It smells sweet, with a sharp sandalwood undertone. Nice and a bit strong at first. Really hits you with a soft almost floral scent but when you smell it more it has an almost 'spikey' feeling of smell? I don't know how else to describe it. My mom hated it but my little sister loved it. So it's probably suited for a younger person than a mature woman. I don't classify this as a 'female' perfume. It could work for a man as well.
11/14/2017
Very nice has a fresh clean smell
11/12/2017
This is a very sultry and musky scent. At first I thought it was going to be too masculine, but it is the perfect mix of musk, floral and citrus. It stayed the length of the day and didn't wear off after a full day. I love this scent, it is officially one of my favorites!!
11/11/2017
I didn't know how I felt about this when I smelled it right out of the container. It is definitely a "heavy" scent. I was skeptical to even try it. However, I put it on--and I am very surprised! It warmed up and it actually smells wonderful! It is for sure a fall/winter scent. It is one that will grow on you!
11/11/2017
Love this one! The sent is intoxicating and just perfect
11/11/2017
I really like this perfume!
11/10/2017
I did not like this one at all! I ordered the wrong one this one stinks
11/10/2017
Never received the damn thing
11/09/2017
I just cannot say I am impressed with this scent. Kind of reminds me of the smell of baby powder and plastic
11/09/2017
I LOVE this scent!!! It's deep and sweet and perfect for fall and winter! Smells a lot like hypnotic poison. If you like that type of scent you will love this Too! Sooooo good!
11/09/2017
It has a soft marshmallow with a fruity note to it. It is nice to wear on a night out.
11/09/2017
It's like a soft marshmallow note with a fruit twist to it. All together it's nice for a night out
11/08/2017
This is a beautiful fragrance perfect for the fall
11/07/2017
I love this perfume. After it mellows out, I smell like sweet berries! I will most likely be buying a full size when this is gone
11/07/2017
I love this cologne!
11/07/2017
I wasn't sure about this fragrance at first, but by day 2 I was in LOVE! Definitely considering purchasing the full size!
11/07/2017
It is a very strong but very warm perfume. Lots of delicious undertones and perfect for fall.
11/07/2017
This scent is a wonderful departure from the floral fragrances I've been getting lately. I prefer scents with deeper notes and this one fits the bill perfectly. I can't put my finger on what this smells like but the name of it is dead on. Mmmm...I say that every time I get a whiff. The minute I sprayed it onto my wrists I could not stop sniffing myself. When I wore it to work my co-worker asked what I was wearing and that it smelled expensive. She likes it too. I don't see how this reminds some people of an old lady scent; it is absolutely gorgeous...kind of sweet but not juvenile and very sexy. I am going to purchase the full size of this one. It is my new go-to scent.
11/06/2017
One of my new favorite scents!
11/05/2017
I did not like this smell it is to strong
11/04/2017
I can't figure if I like this one or not....it is a very WARM scent and last all day!....Am not sure I will reorder this one again...however, it will last more than a month, that is for sure. One spray in the morning and I can still smell it after my shower at night!
11/04/2017
I can't figure out if I like this perfume— it's very fruity and smells like it was made for someone older than me (I'm 28). It's okay— I wouldn't order again, but I'm wearing it for the month.
11/03/2017
This has been my favorite fragrance by Juliette Has A Gun. I have sampled all of her fragrances and this one is an absolute delight from the beginning all the way to the end. It last long and I have had so many compliments that I had to go out and purchase the full size bottle. Thus is the best!!
11/03/2017
I love the sweet scent of this. Very nice for date nice.
11/03/2017
I really like this one mmm
11/02/2017
Juliette Has A Gun MMMM... This was my first perfume I received from Scent Bird, and all I can say is OMG & WOW!!!! It has a very sexy floral scent, which to me wasn't an overly floral scent, but somewhat woodsy. I would definitely recommend this!!!!
11/02/2017
I really like this perfume. It smells so spicy and sexy.
11/02/2017
Love this perfume!
11/02/2017
Love this perfume!
11/02/2017
Smells awful, way to musky and stale
11/02/2017
This scent is very powdery to me. It is a scent that I imagine that my grandma would wear. Not for me......
11/02/2017
I didn't like this perfume. I thought with the name you would think of a sexy flirty smell. It was too musky for me. I did however have a friend who liked it so they got a gift. this wouldnt turn me away from the brand though.
11/01/2017
I have been ordering only this scent since I started in may!!! It was the first one I tried and I absolutely love it!! I ordered a sample pack on Amazon of the other scents made by juliette has a gun and didn't like any of the other scents thou. The reviews say it's strong, but my sniffer doesn't work really at all, so I can't address that. I've never got that from it but I'm not the person to ask lol. It's worth a try for sure. I just tur med 29 btw.
11/01/2017
The scent was okay. It has a distinctive scent, hard to explain. I do pick up on what smells like a musk/earthy tone. It doesn't seem to last all day on the skin, but it does linger on clothing. It's strong at first, but the lingering scent is almost perfect so to speak. I personally like a bit lighter of scent, I'd classify this one as kind of heavy in my opinion. ((I'd also classify "SAFARI" as a heavy scent)) to give you an idea of where I'm coming from
11/01/2017
Starts off strong but does tone down - which is exactly what I like. It's not too floral, too seeet or too musky. I often forget I'm wearing a fragrance until someone asks. It's in my queue for another month as well.
11/01/2017
Loved this Perfume. It was my first one from scentbird and I was very happy with it! It was one that was reccommeded for me and it's perfect ❤️
11/01/2017
I LOVE IT. I actually even said "MMMM" when I first put it on. It is one of those things that it's either something you love or hate because of the powdery smell that you get from sandlewood but because of the other scents it does have a more young adult feel then other heavily powdered scents
11/01/2017
This perfume was not quite what I expected but it's not completely horrible either. The first impression is, it's very strong, almost unisex. After awhile, the scent fades a little and becomes more feminine
11/01/2017
Very nice smell. Sweet and sexy. Only thing I didn't like was that it dries to a powdery scent.
11/01/2017
I love love love this perfume! My favorite yet!
11/01/2017
It came broken. Scent was okay... Its like Hypnotic Poison but not as good.
11/01/2017
Not a fan. My husband says it smells like a cheap casino. It's very strong. I would not recommend this one.
11/01/2017
This one was a bit too spicy for me. It didn't wear down well either. It was still pretty strong after 8 hours, which I guess is good if you are looking for longevity, just not if the scent is something that you want to disappear.
11/01/2017
Hey so in reading the past reviews I simply want to encourage you to just try it for yourself , regardless of my or another's review. Originally I purchased this just because if the name , I mean come on its sexy and powerful. My very first reaction to this purfume was that it smelled wonderfull, I'm 22 by the way, not an old lady hahaha. Now with that being said , it was slightly reminiscent of the Tabu purfume that my grandmother wore BUT once it aired some it was definitely not as strong. There are high scents of vanilla for sure and maybe a faint underlying lavender smell. You will only need one spray though. Truthfully I'm overjoyed with my purchase. Every fragrance smells different on every person's skin due to our biological make up, this fragrance deserves a try.
10/28/2017
I'm very dissapointed. Second month in a row get perfume I cannot use. Had original Juliet and loved it. On this one reviews were great, but fragrance not for me. Overpowering flower scent. Gross. Will cancel subscription as the idea is amazing but in real life I keep getting scents I would never use:(
10/27/2017
I hated this perfume , it smells way too strong strong for me.
10/27/2017
This perfume is soooooo powdery smelling its awful!!! The scent lingers on for so long I sprayed it in my room and I can smell it through the entire house it's terrible. I've sprayed febreze multiple times and the scent will not go away!! Way too powder scented not into it, this one went straight into the trash.
10/27/2017
This perfume smelled okay, but it came to my house broken so I was never able to use it. I informed scentbird that it did not arrive in one piece and was not offered a replacement. This perfume smelled a bit like Hypnotic Poison by Dior.
10/26/2017
Definitely not a fan of this scent. I ended up giving it to my mother.
10/25/2017
OMG I love love love love this perfume!!!!!! its so intoxicating!
10/25/2017
I LOVE JULIETTE HAS A GUN "MMMMM"... AND LAST MONTHS JULIETTE HAS A GUN "NOT A PERFUME" ..I LOOK FORWARD TO TRYING ALL THE JULIETTE HAS A GUN FRAGRANCES..MMMM SMELLS LIKE CANDY!!!!!
10/24/2017
My new favorite! First time I've been excited about a fragrance in forever! Love!
10/24/2017
Wasn't my favorite :( I LOVE her "not a perfume".... will for sure try Juliette's other scents. But this one I'll have to pass on. A little strong for me!
10/24/2017
I wasn't a fan. I think I picked it because it has a cool bottle and name. Lol. Honestly, I don't know what scents I prefer yet so I'm trying some stuff to get a feel for my palette. I've tried to give it to some friends too and theydidnt like it either. It's very strong.
10/23/2017
This is a very musky hard to describe perfume it would be great as a candle but as a perfume it's oveewhelming. It's a very Christmas candle smelling perfume and not in a good way.
10/23/2017
This perfume smells like Brute on steroids!!!! Was not pleased at all with this scent :(
10/22/2017
There is an earthiness I wasn't fond of
10/20/2017
Not sure about this one. Its a musky sweet. I'm sure I will be in love with it soon. Not too bad.
10/20/2017
I'm not sure if I like this or not? I'm sure it will grow on me. Its a sweet musk, but not bad.
10/19/2017
I would totally order this again. I just wish a bottle of it wasn't over 100 or I would by one.
10/18/2017
This I should the best scent that I have ever tried!! I love it I get lots of compliments everyday I wear it!!
10/17/2017
First Day: Hated it. I couldn't smell anything but vanilla and sandalwood. But I know sometimes things grow on you, and I swear that Day 2 was completely different! I don't like the artificially sweet vanilla that permeates women's perfumes ...and just about every scented candle with a baked goods theme. This smells like being served cheesecake drizzled with fresh raspberry sauce on a plate decorated with tropical flowers. After the first day.
10/17/2017
Too musky. Didn't like this scent at all. Can't describe it, but not good.
10/16/2017
This is so strong and musky I can't even wear it. I love sandlewood, patchuli, and other musky scents but this is not any of those...I can't describe it but I threw it out. :(
10/16/2017
It's hard to describe this perfume but I didn't like it. Not sassy or commanding like the name implies.
10/12/2017
I think this scent is ok. It is a little "heavy" for me, smelled a bit too strong at first but now a few hours later it softened. I will definitely use the month long supply but I would not order it again.
10/12/2017
Lovely scent that I wouldn't typically picked out.
10/10/2017
Kind of an older woman scent. Musky, but not bad. It was my first perfume. I sprayed it on my shirt about 3 hours ago and it hasn't lost scent at all....its even starting to sweeten up. Not a fav but it's nice.
10/09/2017
Love this scent, easily my new favorite!
10/08/2017
Oh. My. Glob. I love, love, love this perfume!!!! Considering this as my signature scent. You can wear this perfume anytime/anyplace! Everyone wants to know what it is and I've received a ton of compliments! It's not overpowering or offensive. It is timeless and ageless. Full bottle for sure!
10/07/2017
All I'm going to say is that the brand "Juliette has a gun" has never disappointed me. It's such a powerful scent. I feel very empowered by it because of it's masculinity but it's still soft. I love it and get such great compliments. Definitely a mature and profound perfume! I will be ordering more when I'm out.
10/05/2017
It wasn't for me...had a much older scent...not my style
10/04/2017
I love it! It's feminine and sexy. Floral but soft
10/04/2017
I fell in love with this perfume at first sniff! It is so unique from any other perfume I have encountered. The berry scent mixes well with the floral notes and it smells delicious. I feel very sexy and confident when I'm wearing it. I will consider purchasing the full size bottle!
10/04/2017
I don't like this one...at all. Way too strong and musky.
10/02/2017
Not for me, much older demographic
10/02/2017
I just subscribed so i was extremely excited to recive my first perfume and i hated it . Definitely not something i would wear ever .
10/01/2017
i guess it was about time that i was disappointed. 1st scent from here that i just really hate. its not the worst its just not something i will wear. ever.
09/30/2017
It's like the name Mmmmm I love this scent is perfect sweet and sexy 💕💕💕💕💕
09/30/2017
I love this perfume! I have a struggle of finding feminine scents since floral, fruity and sweet to me makes me feel like preteen. But this is sweet and floral but the sandalwood makes it smooth and elegant. And if I spray it on my shirt it lasts all day. Will be buying full size!
09/27/2017
Definitely not my favorite, smells like something an older lady would wear I plan to give to my mom
09/27/2017
This was the first scent I ordered. Honestly not a fan. Smells like sandalwood. A little too mature for my liking.
09/27/2017
The scent is to strong and stuffy. It doesn't smell to good. After you wear it a while the smell starts to give off a weird order. I do not recommend this scent.
09/27/2017
Okay, I was not sure if I like this scent. I have an issue with overly sweet fruity scents. This is definitely fruity with an underlying powder. It is not overly sweet. That's what made me decide to be okay with it. My dad is very picky on scents and I asked him his opinion. He said he likes it because it has a nice scent with out being overly sweet. I'm also very impressed with it's lasting power. Other scents I have likes more but had to be reapplied during the day.
09/26/2017
This was my first scent and I don't really like it! Smells like my grandma 👵🏻!
09/23/2017
I don't like MMMM... it's a little too mature for me.. and by a "little" I mean a LOT!
09/23/2017
Love the muskyness of this scent. Very elegant and mysterious almost. Stays on for a long time too! So far my favorite!
09/22/2017
At first, I wasn't super excited about it. Seemed very powdery. But after a little bit it wore down to a beautiful fragrance. I receive a ton of compliments when I wear it. It's not overbearing. But it is very pleasant.
09/13/2017
Definitely an attractive scent. It's a bit too musky for my taste, but I'll wear it on days when I'm feeling masculine. Reminds me of this cheap perfume my sister used to wear in the 90s. I think it was called Exclamation! It was in a black and white bottle that looked like an exclamation point.
09/13/2017
Well....this was my first fragrance. I dont think i like it. Its to manly. Everyone said it smells like a man.
09/12/2017
This wasn't the scent I had selected in my queue, so I was disappointed about that. It's very strong and reminds of Forever Crystal, a perfume I used to bathe in, in Jr. High, in the 80's! Mmmm gives me a headache. I will give this away and hope they don't wear it around me.
09/11/2017
Too old lady. Woodsy. Gave to my mom.
09/11/2017
Wasn't my favorite sadly! I was very excited but felt as a young woman it did smell very mature. It had a clean scent too it but I definetly prefer something more fruity next time!
09/05/2017
WOW.....AMAZING.....SEXY and all I could think of when I sprayed it on was.....MMMM!!!!
09/05/2017
This is my first perfume to arrive. It smelled wonderful for the first 2 or 3 minutes and then wore off. Very disappointed.
09/05/2017
Not what I thought it was going to be it's not for me smells ok just not my kind reminds me of my aunts
09/05/2017
It is not terrible but it is much spicier than I expected. I was thinking it would be more floral than spice and it is not. It is not my favorite but I will wear it on occasion. My husband thinks that it is ok but I have other scents that he likes more.
09/05/2017
The fragrance is a little too masculine for me.
09/05/2017
My new favorite perfume!
08/31/2017
Love this fragrance! It has a "fall" feel for me, a little woodsy, hint of vanilla? Not over powering. Spicy but not in your face spice. Doesn't last very long though.
08/29/2017
I wasn't sure what to think of this the first 1/2 hour of trying it. It was almost too unisex smelling for me BUT now I love this scent! When this scent settles it is very soft and frilly. I use 3 squirts and the scent lasts for at least 8 hours. I absolutely love it!
08/29/2017
Absolutely love this a little strong at first but it fades at a nice rate love love love
08/28/2017
I love this fragrance. It reminds me a bit of Hypnotic Poison, but better. It has a lasting fragrance that is sex and gets better throughout the day.
08/28/2017
A little strong for me. Don't care for the smell
08/25/2017
I really enjoy wearing this scent. It is clean, it is flirty, but not too overpowering. I am a girly girl so the fact that this is a unisex fragrance, I was worried if it would have a masculine note to it but it does not. My male friend said that he would wear it too, he did not feel that it was too feminine. Pleasantly surprised
08/22/2017
Love it. Totally worth the bottle perfect flirty but classic smell
08/21/2017
This one isn't for me. First one that was a miss, but it was my error because I didn't stick with my recommendations.
08/20/2017
It is a pretty scent, but does not last long at all.
08/12/2017
This is NOT for me. Was so excited as this was my first shipment and I smell like a 90 year old lady. So disappointed. :(
08/11/2017
I liked this scent a lot! Not quite as much a Juicy Couture Gold, but a very close second! The only negative is it doesn't last very long.
08/10/2017
Love this smell but it doesn't last. Gone way too quickly.
08/09/2017
I didn't like it at all!
08/06/2017
Don't like me !! 😔
08/06/2017
i adore this smell it is sweet and musky at the same time. I received tons of compliments on this fragrance.
08/05/2017
I like this...but don't love it. It fades halfway through the day, which should never happen with an eu de parfum. There is an upside, my husband loves it!
08/05/2017
I actually really like this scent after the vanilla fades away, it's not like the normal scents that I pick out they are usually more floral. This scent smells great
08/05/2017
I really enjoy this particular perfume, however it smells VERY similar to the Hilary Duff perfume that came out years ago. Like, I'm not sure I could tell the difference between the two. I love the smell, but it isn't a unique as it's made out to be.
08/05/2017
Love this. Mmmm is the perfect name because that is exactly what I said when I smelled it the first time. Kind of spicy and sweet at the same time.
08/05/2017
Suttle scent. I would like more of the floral scent. Not big fan of vanilla as a fragrance unless it's e in the background. It's more of the main scent.
07/31/2017
Awesome this is!!!!!
07/30/2017
Aggressive vanilla with a woody undertone--I'm not getting any of the floral. Definitely gourmand, but I find it more irritating the longer I have it on.
07/29/2017
Doesn't last very long. Kinda powdery old ladies. Hope the next pick is better!!
07/26/2017
Was completely different from what I was expecting, but not in a bad way. I love this scent! Very much a gourmand perfume. It's flirty in a very sexy way. Great for date night! Will be buying a full size of this one.
07/24/2017
I love love this, its very sexy. I was wearing it at work and a co worker asked what I was wearing and I just said MMMM.... and they couldn't stop laughing but hey what else was I supposed to say?
07/24/2017
No way. I thought this would smell completely different than it does. It smells like My first boyfriend mixed with Baby Soft. It's very Boy sweat yet powdery sweet smelling. I didn't think anything could really take me back to my first makeout sesh or the awkward teen years, but this nasty bit of nostalgia did. Nope, no good!
07/19/2017
My favorite JHAG so far
07/19/2017
This one is way different than Juliette has a gun not a perfume in white container. This one you can definitely smell the fruit and different flowers. The sandlewood is so subtle but it helps combine the fruit and flowers perfectly. I usually get headaches from flowery perfumes so I go for vanilla clean scents. This isn't vanilla or "clean" but it can go in both categories. It's great!
07/19/2017
I just got this yesterday and I was not impressed immediately, but this morning I put it on and boom just fell in love! I went to work and now have gotten so many compliments it's crazy! This one is a keeper for sure
07/18/2017
To me this first smell is mentholy followed by a heavy scent of vanilla. I'm not a fan of this at all.
07/17/2017
this is warm, spicy, and dark floral. Very strong when first sprayed, but calms down to a nice warm comfortable smell.
07/12/2017
Didn't much like this. It is very heavy, not at all a spring or summer scent. I think I would ONLY want to wear it in winter. It definitely is more of a foodie type perfume, lots of vanilla. Very heavy, and there is also something cough-syrupy about it at first. It ended up growing on me, but I still wouldn't say I liked it in the end.
07/11/2017
I got a free sample once and Instantly fell in love. Such a unique scent. I get compliments every time I wear it .
07/11/2017
I love this one. After I ordered, I thought I had made a mistake and it would be to heavy and musky for my liking. I don't think it is musky at all. I tend to lean more towards fruity scents so this is out of my comfort zone but I love it. Kinda hard to describe the scent, but it is very feminine.
07/11/2017
I love, love, love this fragrance! I will certainly get it again!!
07/11/2017
Nice smell, but doesn't last long enough for me to tell you how it is.. Literally does not last. At all.
07/09/2017
Seriously... wear this for yourself. This smells so good that it doesn't even matter if your crush notices you or not,(How could he not?!) you'll be absolutely obsessed with the way that you smell. You'll literally find yourself saying, MMMMMM!!!
07/06/2017
Smells like a candy shop.. I layer a musk with it to hide the sweetness. Not quite what I was looking for but not terrible.
07/06/2017
Good scent. Smells great on my woman, whom I gave it to the first day. It was a little too feminine for me, I thought. Almost regretted it immediately. Decent longevity and silage for smokers. Lasts longer on those who don't. Not overpowering and almost impossible to over spray. Future present for either my woman or daughter.
07/03/2017
Didn't like this one at all. Too musky and over powering.
06/25/2017
I received this as part of the Miss Heartbreaker kit. WOW that raspberry just does not quit! I'm a big fan of Lady Vengeance and had tried the Discovery Kit offered at Sephora, but this wasn't included in there so I was excited to try it. This perfume is a goddamn bachelorette party. It is fun and flirty and unapologetically feminine. It's both the cocktails you have too many of the night before and the brunch he takes you to the night after. Do not wear this if you do not intend to turn heads. It is not for every day.
06/22/2017
I did not like this one, so sad as it seemed so highly recommended. This smelled very woodsy and adult perfumed baby powder to me, like the kind my grandma used with the big puff in it.... Not my style at all. It is VERY strong, and lasts but the smell is not good with my chemistry at least. So disappointed.
06/22/2017
Very strong but smells mmmm... a little fruity and a hint of floral.
06/22/2017
I adore this scent!! I am in love with it! It is sexy and mature, but not old smelling. Great date night scent!
06/12/2017
This is my favorite scent I have worn in a long time. This is a timeless perfume, and any age or sex could wear this. I don't smell the tuberose much and the iris isn't overwhelming or old smelling. I do luv the bourbon vanilla, it's not so sweet and it's dark and mysterious the sandalwood gives it a soft dry down. I luv this spicy sexy scent. so happy Scentbird has so many new and inviting fragrances.
06/06/2017
Didn't think I would like this at first but I love it ! My favorite so far . & it lasts sooo long on me 😍😍😍
06/05/2017
Love the scent
06/04/2017
Smells cleaner than I expected, but overall good scent!
06/02/2017
LOVE This one!!
06/02/2017
Not my style. Too woodsy.
06/02/2017
Very sweet and feminine. I like it alot
05/31/2017
The name says it all....MMMMMMMMMM!
05/27/2017
I got a sample of this months ago from Sephora and loved it so when I found Scentbird I knew that this is the first one I wanted!! Great warm scent that is very sophisticated!
05/27/2017
More vanilla than I like, but the scent is unique. Only problem: the scent does not last long.
05/27/2017
I never expected to like this perfume because it is so different than what I normally gravitate towards. This perfume has he most intoxicating scent. One or two spritzes is all I need!
05/27/2017
I don't get it....is this perfume for men or women?...or is it unisex?..I see reviews by both men and women
05/25/2017
This perfume is absolutely beautiful. I love the sweet smell, it offers an air of flirtation, yet sophistication at the same time! A wonderful scent that isn't overwhelming yet lasts all day! Perfect day/night perfume!
05/25/2017
My first and already my favorite!!
05/24/2017
Amazing. I got a sample and loved it. When I became a member I definitely wanted a bigger amount. I showered and can still smell it. This will be a definite go too.
05/23/2017
Love this smell it's such a unique smell but I love it very strong so a little will go a long ways!!! ❤️❤️❤️❤️
05/20/2017
Good scent. It is as described. Breaks through cigarette smoke. A little too feminine for my taste. My woman liked it, so I relunctantly gave it to her. In fact would buy it as a gift for her.
05/19/2017
Being from the Juliette Has A Gun line, I expected more. Scent is very light and springy. My teenage daughter loved it, me, not so much. So now, she is the proud owner of a vial of perfume. Win, almost win?
05/18/2017
Not a fragrance I would choose for myself but was a good scent for my friend.
05/16/2017
I love this fragrance.
05/11/2017
Negative. Do NOT like this at ALL.
05/07/2017
Took me a few days to get used to, but now It's one of my go to scents. It has a sweet candy smell, but not sickly sweet. It's a pretty and flirty spring scent, love love love!!
05/04/2017
This month's scentbird was a little loud for my taste on a day to day basis It smelt more like a fall or winter fragrance. When I wear this it was a knock out scent with my body chemistry and definitely got peoples attention(positive attention). Great for a smoky bar or night club and possibly a birthday girl scent.
05/04/2017
It us a pretty scent, but more of my sister's style than mine.
05/03/2017
Seems more feminine than unisex. A bit too powdery for my liking.
05/03/2017
This smell is amazing on me!! I put it on in my car and walked in the house and my boyfriend was like dang babe you smell delicious!!
05/03/2017
This scent was just okay. It smells pretty on my daughter but didn't smell nice on me. She really likes it so it's a win for her!
05/03/2017
This stuff smells like a unicorn fart. If you wear this, prepared to get laid...
05/03/2017
I LOVE this scent. Sophisticated doesn't even describe it. It's perfect. Floral with a touch of fruity with a dash of woodsy/spiciness. By far one of my favorites that I've received so far. I love the Juliette Has a Gun line!
05/03/2017
By far my favorite scent I've tried so far. Doesn't last all day, but I still love it!
04/29/2017
Love this scent! Different from all the rest... in a good way, love it.
04/29/2017
One of my favorite ones so far
04/29/2017
This is my favorite scent ever. It's so classy and sophisticated yet, at the same time it's got an edginess to that I love. I cannot sit here and explain the scent, I don't know exactly what is in it but it's incredible!
04/29/2017
The bomb.com!!
04/29/2017
Love love love! This perfume smells wonderful and it lasts ALL day on me. I would definitely recommend this scent.
04/26/2017
This scent is the best!!! I can't wait to buy a bottle!
04/25/2017
This is my favorite scent ever! It's hard to describe...but it's not sweet, or too spicy...it's just perfect!
04/24/2017
Tuberose and iris can get a little strong, but the berry tempers it. A delicious and different floral.
03/07/2017
Way to strong of a flowery perfume.
03/06/2017
Loved this scent. Will buy again.
03/06/2017
This has a very nice, kind of spicy scent. My only complaint is that it is VERY strong!
03/06/2017
Love this perfume !!
03/06/2017
Smells nice but very strong compared to the other scent by the maker. This has a more masculine scent.
03/06/2017
Definitely did not care for this scent! Fades quickly...
03/06/2017
It was stronger than I expected and gave me a headache.
03/06/2017
Love it. Kinda loud so you have to use lightly.
03/05/2017
Not bad of a scent, I do pick up raspberry, jasmine and powdery. Even though it's list as unisex but it lean more towards feminine in my opinion.
03/05/2017
I cannot write a review on this scent. I added to my queue last month, yet Scentbird sent me the one I originally had on my list since last year. Such terrific service that Scentbird offers. I have added this scent as March's choice, so hopefully I'll actually have a chance to try it.
03/05/2017
It smells a little like dirt... I get the vanilla scent but there's an undernote that I really don't like.
03/05/2017
My favorite perfume- feminine but still a little musky
03/05/2017
Love the scent it's quite unique notes I would definetly purchase this ❤
03/05/2017
I love the brand and did like the scent but unfortunately it faded fast in my skin. I want to try the others as well because I am in love with the not a perfume.
03/05/2017
Absolutely loved it!
03/05/2017
On first spritz, I get a brief whiff of mint and berry (2 minutes max) with a powdery base, but the mint and berry quickly burns off and leaves me with a cozy, warm scent. Typically warm scents are loaded with amber and vanilla, but those notes don't appear here. The warmness seems to stem from sandalwood and iris. I really like it and don't have anything similar in my current wardrobe, however I sensed a similarity of Mmm... to one of my old loves - Cacharel's Lou Lou. Loua Lou is more in your face, but I get the same cozy warmess from both. Really enjoying JHaG's Mmm..
03/03/2017
Not my favorite scent. It smells for an older woman.
03/01/2017
meh...smells like play dough to me. I love Mad Madame and Anyway but this one fell extraordinarily flat for me.
03/01/2017
not a huge fan. smells like old lady perfume I usually love her scents
03/01/2017
At first its overpowering and weird but it settles into a subtle amazing smell
02/22/2017
I love this scent and so did everyone around me.
02/20/2017
I loved the smell in the bottle couldnt wait to wear it.. Then I put it on and it just got worse as the day went on. I started smelling like my grandma...
02/07/2017
Really nice scent. Can't keep it off of me...
02/06/2017
I think is my new perfume!
02/06/2017
It's a nice warm scent but it's really strong!
02/06/2017
I really liked this fragrance. Felt like a gamble to have on my list, but it is easily one of my new favorites
02/04/2017
Smells kinda like play dough on me, not a fan
02/04/2017
Starts off with an ultra-sweet candy burst, gets more powdery and woody throughout the day. It's nice but it's not a love, and didn't last very long on me. I had higher hopes for it. People who like muted gourmands might like it more.
02/04/2017
I like this but it is a bit too patchouli-esque for me. I do like how it smells on my skin a little bit better. However, while I do enjoy wearing it, this would not be a long term wear for me.
02/03/2017
Too sweet for me.
02/03/2017
Very sexy smell... great for date night!!
02/02/2017
love it definitely getting again
02/01/2017
This is my second JHAG perfume, and I'm a fan! On me, MMMM smells creamy and a little tart, a combination of raspberries and patchouli. It's a lovely perfume for winter and spring.
02/01/2017
Fabulous! Perfect winter transitional scent! Many complaints!! Lasts all day but not overpowering.
01/31/2017
Not a perfume is better but this smell is soooo amazing. The whole line by them is great. Definitely worth it.
01/31/2017
I do not like this scent at all. It has way too much of a rose/floral scent for my liking. I absolutely loved Juliette has a gun This is not a parfume so it was kinda disappointing how terrible the MMMM... scent is.
01/31/2017
I LOVE IT VERY LITE
01/31/2017
This turned out to be a very light perfume with almond, raspberry and vanilla notes. It does smell a little like Dior Hypnotic Poison but much softer. I'm glad I got to try it.
01/31/2017
I love all of the Juliette Has A Gun collection. MMMM... smells delicious
01/31/2017
i LOVE this...smells amazing!
01/30/2017
I did not like this. It very musty smelling. Kind of like a old ladies house. Nothing like it was described. I cant even give it away, no one wants it. Lol
01/30/2017
Did not like at all! Wish I could trade for different scent!!
01/30/2017
This is pretty but does not wow me. Dries down to an amber like scent similar to not a perfume. It reminds me a little of hypnotic poison. HP is better IMO.
01/29/2017
This is very strong at first spray, but in about 20 minutes it calms down. Once it calms, it's a very warm, sweet scent. I don't pick up all the florals, but I do get the orange blossom, raspberry, vanilla and sandlewood. The closest scent I'd compare to this is a mix of Viva la juicy and hypnotic poison. Harsh at the start, but beautiful at dry down. Not sure if I'd purchase a full size, but would highly recommend trying this one out!
01/26/2017
This is the second month in a row I've gotten a perfume that I absolutely will not wear. This smells way to spicy, almost like a musk. Would never buy this! I think I may start going and getting samples of perfumes before I choose them :/
01/25/2017
I like it, but don't love it. There is a note that gives it a "old lady-ish" smell. It doesn't last all day. I prefer Juliette Has a Gun Not a Perfume over this.
01/25/2017
I like it, but I don't love it. It's lighter than I prefer.
01/24/2017
This is by far my favorite scent sample!
01/23/2017
I received a sample of this through Birchbox at the same time I got Juliette has a gun Midnight Oud from Scentbird. I am disappointed in both. I actually washed this one off to put on another scent because it smelled so bad.
01/20/2017
LOVE!! has the spicy, floral with almost a hint of oriental. not a straight floral scent, the jasmine has a spicy note to it. but it is nice and strong, stays all day. i got mine in the gift box, so idk why people aren't receiving it. wish they would have though bc it is an amazing scent if you like the spicy/floral/long lasting scents.
01/13/2017
I did NOT get this I got a completely different perfume that smelled like Redman Chewing tobacco!! NOT COOL!! First month and not off to a good start
01/12/2017
Did not receive! So I have no idea how to rate it, was charged but did NOT get! SAD :(
01/07/2017
Did not like at all
01/06/2017
It is a soft sweet scent
01/05/2017
No. Just no...
01/03/2017
Smelled watered down, had zero staying power. Much more of a jasmine scent than any gourmand fragrance.
01/03/2017
Smells good but to me has a hint of burned wax and that's all I seem to smell
01/02/2017
This fragrance is okay. It wasn't what I expected. I will wear it. Probably would never purchase this at full price.
01/02/2017
I am not sure about this one. its ok on but has a certain smell in it that I am not fond of
01/02/2017
It is light and feminine..I love it for daytime as it is a wispy fresh and not offensive and easily can be worn at work!!
01/02/2017
it was an ok scent i like it but not a big bottle
01/02/2017
favorite smell by far
01/01/2017
I enjoyed this scent. Smells very mysterious.
12/31/2016
This scent is fantastic! I love Juliette Has a Gun as a brand and this is one of my favorite scents they have come out with. It is sweet but not sickly sweet. A really pleasant fragrance.
12/31/2016
This truly is Mmmm. Lots of compliments every time I wear it. It just smells delicious and gourmet, like a bakery scent with a vanilla undercurrent. Mature without smelling like your grandmother would wear it. I can't get enough!
12/31/2016
Love it the scent last a long time I will order it again
12/31/2016
Love this scent
12/31/2016
Smells good.. nice scent to wear for everyday.. scent last aprox 1 minute.. very disappointed in the longevity!!!!
12/31/2016
Not my favorite. It's just ok. Doesn't stay on for long.
12/31/2016
Great scent poor longevity
12/30/2016
Didn't like it... too sweet and kinda powdery.
12/30/2016
SMELLS SO DAMN GOOD!!!
12/29/2016
I think this is my favorite perfume so far. I love this whole line of scents but this one is subtle and amazing!!!
12/28/2016
This one to me almost mirrors the JHAG Not a Perfume scent, but sweeter and a tad bit more floral and feminine and thus more wearable for me. However my boyfriend said I smell 'weird' whatever that means. I think he prefers more of a floral or vanilla scent on me. Whatever.
12/25/2016
I'm having a hard time deciding what I feel like this really smells like.. it's sweet, but not TOO sweet, I love it for now. Would probably purchase the full bottle.
12/17/2016
I LOVE LOVE ❤️ this fabulous scent! It's not overpowering, it has a bit of mystery to it and definitely a scent I will purchase in full size. Thanks to Scentbird for the wonderful smells!
12/09/2016
Way too much jasmine for me to handle on a daily basis. Too sweet. I prefer other scents that are more rose or oud based from this line.
12/08/2016
A little too flowery for me but altogether it was a nice perfume. Probably wouldn't buy it though.
12/06/2016
This is definitely a different fragrance than anything I've ever tried. I like it but doesn't last.
12/05/2016
Never got it still fighting with the post office about it. Hope it's worth the trouble by the time I actually get it !
12/05/2016
This scent is a bit mature smelling almost a bit old ladyish
12/05/2016
It's different! Love the name! Kinda sassy fragrance!
12/05/2016
Love the spicy scent, although it doesn't seem to last long with strength, I do smell it on my clothes at the end of the day.
12/05/2016
We really liked it
12/04/2016
I LOVE this brand. This is second only to Not a Perfume. But actually, they are awesome to wear together. And this scent lasts all day.
12/04/2016
I like it only for date nights. It is very sweet like caramel but it mixes with something that's almost medicinal. Its almost too musky for me.
12/04/2016
One of my absolute favorite scents I've gotten! Love love love it!
12/03/2016
This is so good! Definitely smells mmmm... Sweet and almost cotton candy-ish
12/03/2016
This smells good but a little too musky for me. It will make a wonderful stocking stuffer for my mom!
12/02/2016
I rather enjoyed this one- it is very sweet. For me, it shifted between vanilla, grape candy, and something very similar to Pink Sugar. There was a slight chemical undertone that I would get every now and then, but it was not overly distracting. If you like sweet gourmand scents that are youthful and playful, you'lol like this.
12/02/2016
It didn't really care for this one. It reminded me of a designer knock-off scent that you would buy at a drug store.
12/02/2016
This perfume is wayyy too sweet and strong for my taste. But it might be good for someone else.
12/01/2016
I was not a fan of this one. The smell reminded me of Carmex.
12/01/2016
Love it!! My favorite so far...
12/01/2016
I love it!! So sweet and fresh. I will recommend it over and over.
12/01/2016
I am a fan of this one. It is fruity without being overbearingly sweet and is a complex smelling fragrance. If you love fruity smells but want to have something a little more mature then this is a great choice.
11/30/2016
Very nice scent.
11/30/2016
Nice! It smells sweet and light floral not too strong. Just right!
11/30/2016
Way to strong.
11/30/2016
I'm still deciding if I like the scent, it's. It something I am typically use to, but one part of me likes it.
11/30/2016
I was very skeptical at first. But I am glad I tried it. It smells amazing.
11/30/2016
Definitely a nice scent! However, it's not super original like I thought it would be. I won't be buying a full bottle but it was well worth the sample.
11/29/2016
This is actually quite nice and I literally made the mmmmm...., sound when I first smelled it.
11/24/2016
Love I have all the Juliet has a Gun scents and this is one of my favs. this is a rose/powdery scent
11/23/2016
Not really a fan of this. It does have hints of vanilla, but so much musk. It didn't work for me. It was a little better after a while, but still not a favorite.
11/22/2016
It smells to me at first the way Black Opium smells when it settles. Maybe whiskey or coffee or tobacco?