Juliette Has A Gun
Midnight Oud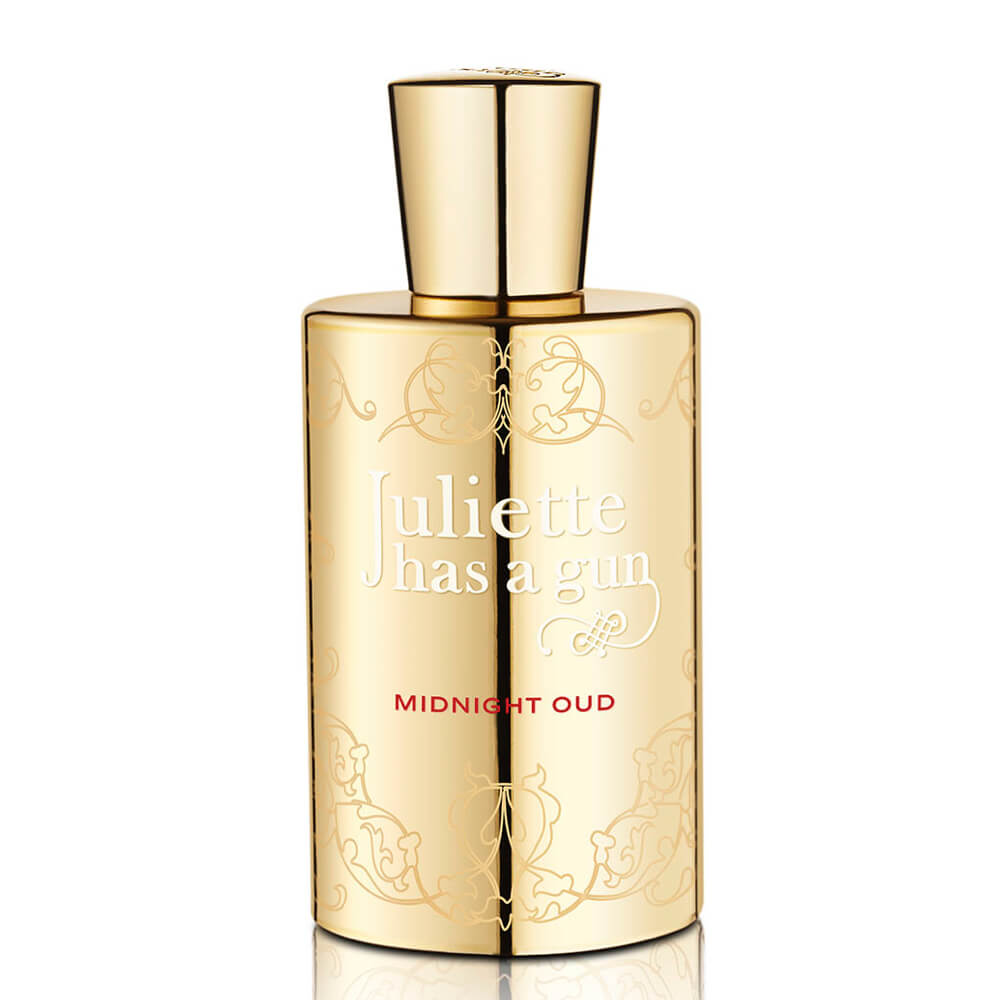 Get a 30-day supply of Midnight Oud
for
$
14.95
Notify me once this scent is available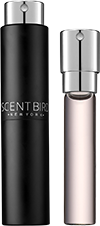 0.27 oz subscription

0.27 oz a la carte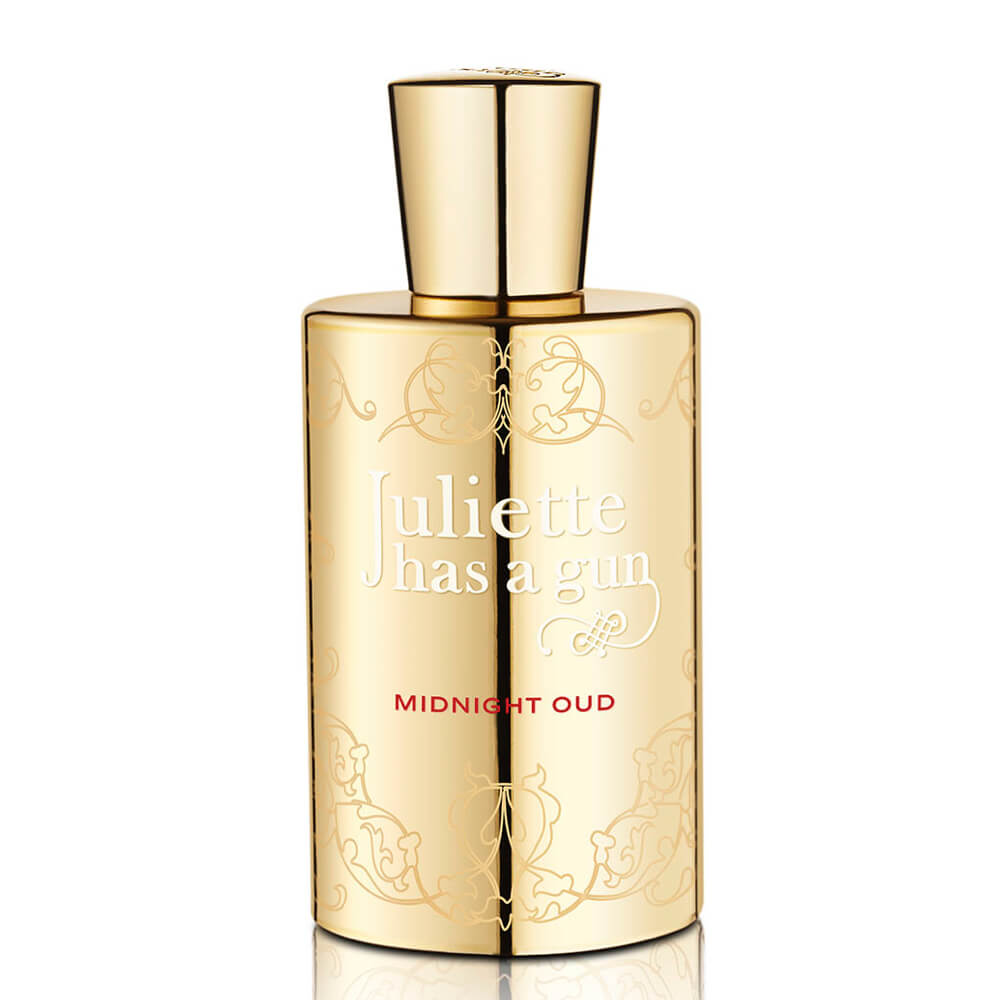 3.4 oz bottle
Share and earn free perfume
Notes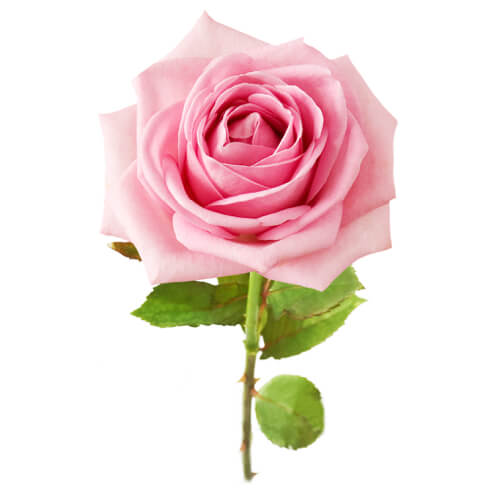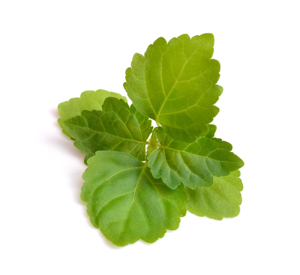 Description
MIDNIGHT, the depth of the night, when the unexpected happens. Suddenly, a hidden face appears. Someone tries to escape from the palace. The unknown shadow pulls out a shiny object... A weapon ? No, a bottle... OUD, clouds of heady smoke captivate the senses, mixing majesty and allure to the mysterious character. The particularity of this scent is its unique blend of luxurious amber and invigorating Patchouli built around the complexity and deepness of Oud.
You may also like
Midnight Oud description
Oud is one of the notes in perfumery that takes some time to appreciate – its sharp, sweaty spice can quickly overwhelm your nose. For Western palates especially, Oud is a cranky scent that wants nothing to do with being "clean and fresh" – instead, it pulls you close, and coats the senses in a dry, disorienting layer of pungent aromas.
Oud is also considered a sacred spice in the Middle East (similar to smudging a house with sage), and used to purify and sanctify the body. And when seen in this mystical way, an oud fragrance takes on a symbolic depth that no other note can offer. Oud is the spiritual meeting the scented world.
Juliette Has a Gun's Midnight Oud swaddles their oud in saffron and Moroccan rose, along with geranium to cool off oud's noisier side. The saffron and geranium are very present in the opening, for an intriguing hot/cold top note tandem. The rose hovers over these two notes like the veil covering a woman's face as she walks through a dusty Moroccan spice market.
The oud in Midnight Oud makes its appearance felt after a few minutes, and it twists around a strong patchouli note for an almost incense-like impression. The Moroccan rose in the top notes fades fairly quickly so the two spices can have the heart of this fragrance all to themselves. The oud and patchouli settle into a dry exchange of their sharp and serene facets until Midnight Oud achieves a meditative, humming balance in the heart that echoes for a couple of hours.
When the drydown begins, it is subtly sweet, tucking itself underneath the altar spices like a penitent prayer. The texture of the scent changes also – from bone-dry spice to a rounded, more mellow profile. One of the joys of Midnight Oud is the change in mood from serious to playful; ashy incense to imported candies. The amber and sandalwood are creamy and full compared to the heart spices, but the base also carries animalic musks to bridge between them.
Juliette Has a Gun's Midnight Oud is an excellent choice for anyone curious about oud, but wants to keep their toes in the shallow end of the pool for now. Both sexes can wear this fragrance with ease, and it is more on the formal than casual side, and best worn with simple, elegant neutral tones so that the spices can add their own color to your look.
Read more
Midnight Oud by Juliette Has A Gun Reviews
11/03/2017
I am a fan of Juliette has a gun fragrances however this one I am not! This one I feel is for the much older generation, really reminds me of Clinique's Aromatics Elixir which I never liked. Could not wear at all gave bottle to my great grandmother!
11/02/2017
Very much a grandmother scent.
11/02/2017
Very much a grandmother scent.
11/02/2017
Actually gave this to my grandmother because it reminded me of her. As in an older woman's type of scent. Not my favorite in the least
11/01/2017
The perfume is very strong you just need a little bit the smell could be overwhelming
10/30/2017
Very strong, only need two sprays. The rose scent is a bit overpowering but it's not a thick, heavy smell.. But you will smell like a flower shop.
10/24/2017
Very disappointed in this one. when I first sprayed it on it reminds me of OFF the bug spray. Its very strong and not something I would buy unless your like 80
10/23/2017
it is a floral scent but once i sprayed a small squirt on my wrist it smelled like something my 80 yr old great great aunt would wear it just did not go with my body chemistry but i am sure it smells great on others judt not me
10/21/2017
It feels more... mature... powdery, the first thing you gonna notice it's oud... strong but not the strongest one I've smelled... Reminds me of "Black Prestigium by Mancera" but an inoffensive version cause that one I said it's very strong and hard to wear... If you like oud, you will love it, but be careful... Many people couldn't breathe around me :D 1, 2 sprays, don't re applied. I can't sense the rose... I think my nose isn't working because, I just can't pick that note and others can... don't use in a date, It doesn't feel romantic. In my humble opinion of course :D
10/08/2017
To me it has a powerful scent. So a little goes a long way. This one is too over powering. I'm more of a fan of the very first original Juliette Has A Gun Scent. I always received compliments when I wore it.
09/29/2017
I have never tried this brand before. After ordering it I read a review that said it was too strong like perfume for older women years ago. I wanted to change my choice but it was locked in. I am so glad I didn't get the chance. It's a powerful scent that is pleasing the moment you spray it. It does lighten up but it will last for most of the day. Everyone gave me a compliment. It's a sophisticated aroma. Romantic. Oud/saffron and a hint of rose make it a classy combination. Love it!
09/29/2017
Ok so my 1st encounter/reaction with oud: this shit stinks! the rose background is obnoxious, yuck. If I hugged someone who was wearing this and it clung to me all day (undoubtedly this beastly stench would) I would be very offended and bathe immediately.
09/27/2017
I'm an Oud fan! At first it's strong but fades pretty quickly and mellows as the day goes on. Not much a fan of rose tones but this one isnt so bad.
09/26/2017
Very strong. It gave me an instant migraine. My daughter liked it so I gave it to her to wear when she's not around me:)
08/27/2017
Old smell and not worth a month to waste !
08/22/2017
This smell is more for the older female in my opinion. I gave mine to my mother in law and she loves it however I did not like it at all
08/16/2017
More on the strong and heavier side. Not something I would wear daily, but nice for a night out maybe. My fiancé liked it!
08/16/2017
Way too strong and I am not a personal fan of the scent.
08/09/2017
Too strong for me, and I love deeper smelling scents.
08/02/2017
Did not really like it. Seems it would be better for older women. Have it to my Mom haha
07/25/2017
At first I found this overwhelming, but I really grew to like it. I have very dry skin and few scents hang on with me longer than a few hours, but this one does. At first application it does come off a bit "old lady" but it fades out nicely.
07/19/2017
This reminded me of some older perfume that I didn't like as a child. I couldn't wear it. But I love other Juliette Has A Gun perfumes.
07/19/2017
Smells horrible like very old lady perfume.
07/07/2017
Not a fan. Smells like elderly woman perfume and bug spray.
06/29/2017
This perfume reminded me of bug spray and leather when you first put it on. If you give it about 15 to 20 minutes the scents wear off and the base scents are left and that smells great.
06/29/2017
I liked it. That's why I put it on my list. Yes it is different but you have to like Oud and I do. It calms down and it's a unique scent. Not for everyone though.
06/20/2017
And this is why I love this subscription. So I don't have to pay for scents that doesn't smell good on me lol. This one wasn't my cup of tea. Smells good just not on me.
06/19/2017
was horrid, whata worse, it wasn't iny que yet got it. still unused a month later. smells like an old lady avon perfume
06/16/2017
I don't like this one. It's not one I'll ever use, and not a perfume and romantina are awesome
05/27/2017
It's amazing! If you are a lover of Oud, then this is for u!
05/24/2017
It is way too strong for my taste. I like fresh citrusy scents better
05/20/2017
I do not like this at all. I thought maybe it was just strong at first but it is horrible. If next month is like this I will cancel my subscription. Only because I really like my perfume and this seems like an affordable way to try new things.
05/04/2017
Did not like this at all. I wish I can send it back. I couldn't even give it away. Yuck!! Too floral and way too strong.
05/04/2017
Ok people, so, I received a sample of Juliet has a gun-not a perfume.... I fell in love with it and decided to get a "sampler platter" lmao I received 8 perfumes in total...Midnight Oud was one of them. It took me a while to actually use it (mainly cause I was obsessed with 'not a perfume') but when that ran out I tried this.....It is incredibly strong initially, but it calms itself pretty quickly.....This one perfume ended up being in my list for like 6 months...I still haven't gotten enough of it. It smells like patchulli oil and white diamonds mixed together. I freaking love it and I wear it EVERY day.
03/06/2017
It small good. But doesn't last long.
03/06/2017
This may be my biggest Scentbird miss to date. Closest thing to big spray I have ever smelled.
03/05/2017
Yuck! Yuck Yuck! Theeeee worst ever!!!! Smells like campho-phenique on me. My sister tried it and it smells good on her.
03/03/2017
Unsure about it, I like it after I wear it for a while but when you first spray it, it smells very strong.
02/28/2017
This is a lovely oud and rose combo that wears well on the skin, and lasts all day long. I always get TONS of compliments when I wear it out.
02/23/2017
Idk what it smells like because I never received my January scent and still awaiting my February scent smh
02/17/2017
Not a favorite or even close. It's very strong and has a medicinal aroma. Not a fan of "Oud".
02/16/2017
This perfume is very strong at first but after a little while it has a very soft scent. I received a lot of compliments while wearing midnight oud. I love the scent and it lasts all day long.
02/16/2017
It is a very strong perfume but I have received many compliments while wearing this perfume. Lasts all day and after a little of having it on its such a soft perfume. LOVE IT!!!!!!
02/06/2017
This smelled horrible to me. Smelled stale or something truly didn't like it.
02/05/2017
To me,was awful. Really smell like medicine from a cabinet when dries out.I have to said last 3 scents I received weren't pleasnt.Hope next one will be
02/05/2017
I like it but I don't love it. There is a strong powdery note that I don't care for in the opening. Prefer it after it settles down a bit. I might try layering it with sweeter fragrances to add depth.
01/31/2017
My new signature scent. It smells so strong at first but when it settles down..OMG!!! BEAUTIFUL??
01/30/2017
Lovely clean powdery scent.
01/23/2017
It smells yuck. I guess it smells like leather or something. Once it dries down it starts to smell a little like Lady Vengeance but getting to that point is hard to take. Not my favorite or even close.
01/21/2017
I absolutely love the scent of this it's so sweet and subtle and everywhere I went I got a lot of compliments on it
01/20/2017
This is my favorite so far. I love the mysterious scent it has and it actually does last. Not for everyone for sure. Must be brave and confident to wear this.
01/18/2017
This is definitely for a more mature woman. It smells like a bottle of perfume that has been sitting for many many years
01/11/2017
So disappointed! I was really hoping I would love this scent since their fragrance Lady Vengeance is one of my faves. They claim its a woodsy scent and is great for the winter I do agree with that. I dont find it to be unique or great for date night. I think it smells like chemicals. Matter of fact, when I sprayed it on while in the vanity of our bathroom. My husband who was sitting in living room yelled " Did you just kill a bug?!".. thinking I sprayed BUG SPRAY! lol Yeah.. not good!
01/03/2017
It was an okay scent. Probably not something I would wear on a regular basis. Reminds me of the smell of baby wipes a bit which was a bit disconcerting for me.
01/03/2017
when you first spray it on - it is horrible, but when it dries down, it is tolerable. Poor choice on my part.
01/01/2017
A bit too mature smelling
12/31/2016
Very strong when first applied but oh so lovely after it settles on the skin.
12/31/2016
This perfume has such a girly yet high power smell. It is amazing for any occasion. I have gotten quite a few compliments on it!
12/31/2016
This scent was recommended to me from Scentbird. Im really disappointed in this fragrance. In my opinion it has a very "old lady" scent. When I asked the opinions of my friends.. none were blown away by it. To be honest.. I tossed it in my glove box as an "emergency fragrance" if I am out and just feel nasty and need a pick me up
12/30/2016
A lovely evening scent, rich and complex.
12/23/2016
I wanted to like this one soooo badly...I've read so many good reviews on it. I knew it was a heavy fragrance but I was willing to try a heavier than usual scent...but I was so disappointed..it was far thicker than I could have imagined...it burned just smelling from the tube...I could see how some would love it...just not me..:(
12/07/2016
Strong parfume
12/02/2016
It's fabulous really!!!
12/01/2016
Definitely different....at first it smells kinda like cat pee, then it changes into a floral scent like your grandma would wear. Definitely not something I would recommend to anyone or order again.
12/01/2016
Not my favorite. Very strong and almost medicinal smell at first then very powdery and floral on the end.
12/01/2016
Def not the scent for me. Smelled more mature straight away.
12/01/2016
Well, I wanted to try something new. Some said this was too strong. I don't mind that it's strong but smelling like an old lady I didn't like!!! Not good!! Oh well looking forward to next month.
11/23/2016
A winner! The top notes are floral and when it settles down the oud stands out. To me this is a great fragrance for cooler weather. REMEMBER! NEVER RUB THE FRAGRANCE INTO SKIN. It breaks down the scent molecules and changes the fragrance.
11/17/2016
I'm not sure if I like this perfume. I don't dislike it, but I'm not sure if I need anymore. It is a heavy, incensy Oriental scent, not sweet so much as rich. This is a heavy, dark, complex scent, a perfume for a mature woman (I'm, fifty) not a girl.
11/11/2016
Absolutely a beautiful and elegant scent. Mysterious yet sexy. I will be buying the larger bottle of this when it comes time. Loved it!!!!
11/05/2016
I am not one for super floral scents and this one is the perfect combination of woody and deep dark floral. I love this fragrance.
11/03/2016
This scent was very strong and overbearing
11/03/2016
Perfect fall and winter or after 5 scent. A little heavy at first.. .but faded beautifully. Definitely will purchase this fragrance.
10/29/2016
Smells like plastic.. Gave it away😣
10/28/2016
Oud based scents are obviously not for everyone. This is a great 'oud' for the 'beginner'. The opening is harsh, medicinal, strong and intense - a combo of cat-pee and burning rubber. Stay with me here - After 5 minutes it will settle down and a lovely rose scent will appear. The oud will further recede into the background and carry an elegant, sophisticated, opulent rose-saffron. It requires confidence to wear this.
10/24/2016
I usually like oud...but this is awful...it smells like straight up bug spray. So disappointed....I wish I could return it!
10/07/2016
I LOVE this, but I really like woody/spicy scents. The initial scent is a little sharp (saffron, I think?) but then settles in to a nice warm, cozy scent. Good for fall!
10/06/2016
This was a rare find, combining my husband's favorite fragrance (rose) with mine (woods like oud, sandalwood, patchouli), and we both love it.
10/05/2016
Very strong. Its okay
10/04/2016
Sweeter scent! Nice for fall!
10/01/2016
Little to to much
09/29/2016
Love this stuff!!!
09/29/2016
Didn't get it yet!!!
09/26/2016
I like this scent, but...it's not my first choice from Juliette Has A Gun. It has a VERY unique scent and I believe it is the oud. I've never worn any fragrance that contained that scent and I think that's what I'm smelling that is...different. When I'm feeling a little quirky like I want to be really edgy and different, I would go to this perfume.
09/24/2016
Not the scent for me it is too dark
09/23/2016
Nothing mysterious about this Midnight Oud. It smells like old Tresor thats seeped into my Grandmothers makeup bag. Strong tinge of plasticky rose mixed with powder. If I blindely smelled this I'd assume it was out of date tresor for sure....or a bad knock off. So dissapointed
09/22/2016
I admit, Oud fragrances can be an acquired taste, I normally adore them. I definitely get the strong Oud notes in this fragrance but something about it makes it cloying and sharp. It is busy and clumsy, like it can't decide whether it's a perfume or a gas station bathroom air freshener. Not a fan at all, but there is always next month!
09/22/2016
I admit, Oud fragrances can be an acquired taste, I normally adore them. I get the strong Oud notes in this fragrance but something about it makes it cloying and sharp. It is busy and clumsy, like it can't decide whether it's a perfume or a gas station bathroom air freshener. Not a fan at all, but there is always next month!
09/07/2016
LOVE LOVE LOVE -- very rich and sensual. Sexy and long lasting.
09/02/2016
To strong it truly is a winter night scent to heavy for August
09/01/2016
Love it. Although I don't think it will be my signature scent, Erik wear it for special occasions.
09/01/2016
This scent is really hard and far from what I like. I prefer fresh and musky type scents and this scent is not either. This is definitely not my favorite scent. It has a very woodsy smell to me. Sad this came across in my profile. :(
09/01/2016
Wow! This is one of my first fragrances with a strong Oud note. It's different, but I like it. If you are not familiar with oud, than this might not be for you, but if you want a nice beginner oud, give this fragrance a try.
08/31/2016
This was the first scent I picked, but not the first time I've tried it/smelled it. One of our port visits on deployment was Dubai, and I remember trying this while at Sephora. I was on the fence about it then but trying it now I love it.
08/31/2016
I did not have this perfume in my queue, but it was sent to me anyway. I had Gentlewoman by Juliette has a Gun and it is a different scent! I do not care for this scent and would like to be sent what I had in my queue or be refunded!!!
08/31/2016
Not a huge fan.. kind of smells a little ummm, "elderly" to me!
08/30/2016
This has a very strong spicy fragrance, not a good smell on me but I'm sure it goes great with other body chemistry.
08/22/2016
This one throws me off. From the bottle, it's nice, sprayed in the air and it's nice. But spray on my skin and I pick up a really pungent, odd scent. I can't pin point it, so this may be a scent I spray on my clothes and not directly on my skin? This is my first sample from Scentbird and I am hoping I will just love the rest of what I get. Wahoooooooo.
08/04/2016
Very Patchouli, but mellows out sooooo beautifully! Definitely a deep Summer fragrance.
07/31/2016
Midnight Oud has now become one of my favs! I have tried diff perfumes with Oud and this one is definitely on top of the list! It smells very rich and lux! I want to take a bath in it!!!
07/29/2016
No. Way too heavy!
07/26/2016
Very strong! Not me at all
07/10/2016
I love all of the Juliet has a gun scents, This one is rose but not to strong more sophisticated
07/02/2016
I was looking forward to this scent. I do not dislike it but it reminds mecof Lady Vengeance, less power. Its def a wear alone smell. It didnt become a new fav but its def a smell I enjoy. PS toooo much Patchouli
07/01/2016
I love this scent. Dark and sexy, my favorite type.
06/30/2016
Not what I expected.. Smells ok but not something I would wear every day. Old spicy musk smell.
06/29/2016
Ok, so I have discovered another favorite from Juliette Has A Gun. This is the perfect night time perfume. It is truly unique and lasts and lasts!
06/05/2016
this is the perfect modern oriental.
06/03/2016
This is a very dark, heavy and sexy evening scent. It's a little strong for my summertime vibe.
06/03/2016
I LoVe anything OUD... Most Oud perfumes are amazing, exotic, mysterious, unisex, sexy!, such an attractive smell. Sadly, this is not good, does not have any of the attributes mentioned above. It smells like cheap oud incense. Too sweet and Oud it;s not sweet...does have a sweet undertone but it is a spice-sweet, not floral, sugary sweet. I had a terrible experience with an amazon purchase once because of a counterfeit oud resin to burn in a coal as a home fragrance...smells the same! I don't like giving negative reviews and i do feel sorry this product wasn't good for me. I'm thankful i had the chance to try it. I will give the brand another try :) Maybe their strength rely in a different kind of fragrance.
06/02/2016
I love it! Definitely a mysterious, sexy fragrance :)
06/02/2016
Way to strong.
05/27/2016
No good! Strong, and old lady-ish. I did try Not a Perfume by JHAG and liked it, but I will probably give this one away!
05/25/2016
I didn't care for this perfume, to me it had almost a chemical smell. It was just to heavy. My hubby didn't like it either.
05/20/2016
Smells sexy and dark. Rich like a man's cologne. This one really lasts!
05/05/2016
I love this because it reminds me of older French perfumes. It's musky and floral. The 'rubbery' scent is saffron. On me this is a heavier version of Chloe See. It will mellow, a bit, but it's not for everyone.
05/05/2016
Very mature scent. As in senior citizen.
04/27/2016
It smells like something a 90 year old woman would wear. The initial smell reminds me of cough syrup and it dries down to a pickle smell. Bad choice. Yuk!
04/09/2016
Grew on me - I like it
04/08/2016
I love Oud. This is not Oud. This is an abomination. Picture if you will some middle aged woman that you are fond of, now picture her in the backyard at twilight trying to plant rosebushes. She's kind of a sad woman, too much time on her hands, kids have grown up and moved away. Her husband is there but not there if you know what I mean. She isn't good at gardening and she has pricked her fingers badly . . . thus the smell of roses and a plethora of bandaids. Bandaids on her fingers, bandaids on her knees, maybe she's a little crazy because she has covered herself in bandaids. Now add to the bizarre fragrance scene, her neighbors, Billybob and his six teenage sons. The like to work on cars, lots of cars, while they're drunk stale booze. Roses, Bandaids, and the acrid stench of the cars they inadvertently set on fire. Midnight Oud = Roses in Burning Rubber. An hour later (when this mess finally dries down) Billybob shows up at her door smelling of weak patchouli, and bearing an apology, and a bag of weed, and a forty-year old bottle of Annie Greensprings (look it up) and a lascivious twinkle in his eye.
03/30/2016
I love the scent it's strong but lasting. I have a very hard time finding fragrances that last on my skin this one is definitely one that lasts!!
03/30/2016
Very unusual, powerful scent- I like it! It comes on strong and lasts all day.
03/29/2016
A little too strong. Gave it to my sister.
03/29/2016
It just stinks. I love OUD smells, but this one is an all around thumbs down for me. I wanted to barf to be honest. NEXT!
03/27/2016
Smells awful at first. Dries down nice. I have not liked one perfume yet from my orders. Is it the bottles they come in or am I picking bad perfumes?
03/14/2016
I love Oud and this perfume was horrible. It actually smelled like vomit! I washed it off my arm twice and then threw the bottle out immediately. Worst I have smelled in awhile. I was disappointed as I love Oud.
03/12/2016
Smelled very intriguing in the bottle, but dried down terribly on me. Ended up a very spicy, powdery floral. Lasted all day, which would have been great if the scent worked better for me.
03/08/2016
This perfume is terrible! It smells cheap and overpowering - I couldn't stand it and had to throw away. BTW this smells nothing like oud, maybe some cheap oud wannabe but otherwise horrible.
02/29/2016
Very elegant perfume
02/17/2016
My first subscription fragrance is midnight oud. Wow. I love it. It's very sultry and deep. It's says patchouli which I get but the other notes are difficult to describe. Must be the oud. I admit to being unfamiliar with oud. But again. Wow. I really like it. It's woody earthy and not at all what I would call girly. Give it a try.
02/01/2016
This is definitely a unique fragrance. The oud smoke top note is STRONG. It smells like when you walk into a middle Eastern restaurant and smell incense in their foyer. Oud is a very distinct smell, and this fragrance nailed it. The dry down is both woody, with the patchouli, and rich with musk and a touch of rose. The oud scent is still there a teeny bit. Overall I don't think I will choose to wear this frequently, but it is a unique addition to my collection.