Juliette Has A Gun
Lady Vengeance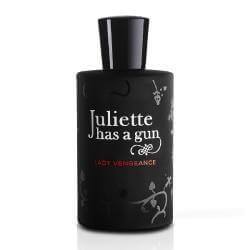 Get a 30-day supply of Lady Vengeance
for
$
14.95
Notify me once this scent is available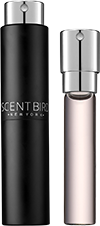 0.27 oz subscription

0.27 oz a la carte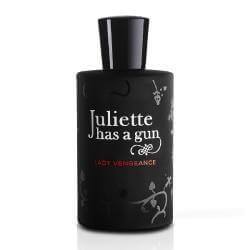 1.7 oz bottle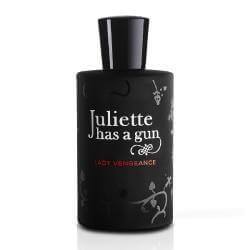 3.3 oz bottle
Share and earn free perfume
Notes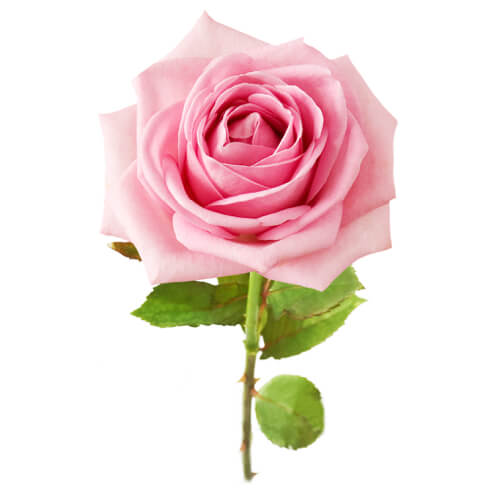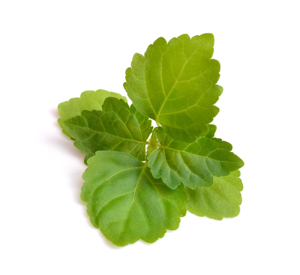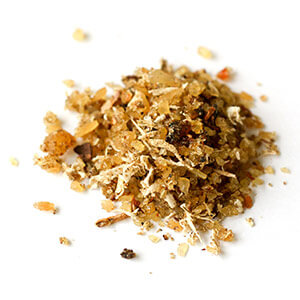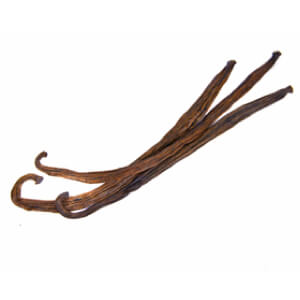 Description
A perfume with a rich and sophisticated trail. The expression of undeniable femininity, confident and divinely sensual. The fragrance of a Lady for whom the art of seduction bares no secret. You can smell... you can dream... but it's all in her hands. The very elegant but thorny Bulgarian Rose marries patchouli and vanilla to draw this fine, elegance, both contemporary and inevitable.
You may also like
Lady Vengeance description
Why mince words? Juliette Has a Gun's Lady Vengeance does what it says on the label – it is a potent and feminine scent with enough steel and sensuality in it to make any poor slob wish he had done something different. And as vengeance is a dish best served cold, the rose note in this perfume is absolutely frigid; the petals are frozen solid, with only the razor-sharp thorns gouging through the ice.
Lady Vengeance is appropriately minimal in its composition – the ice sculptured rose note is backed by golden vanilla and patchouli, and each note is simultaneously an invitation and a warning. The golden tones of the vanilla promise a sweet, adoring time to be had by whoever wins your heart, while the patchouli states quite bluntly it ain't gonna be that easy to do, friend.
This perfume says so much emotionally without needing much to do so – the longer you wear it, the more you'll understand the complicated message it sends out. The rose is the centerpiece (as always with this line), and even though its bloom has been encased in blue-white ice, the other supporting notes are added from the warmest end of the scent spectrum.
The secret message of Lady Vengeance is that, with time, their combined heat will break through the protective chill so the petals reach the sun again. Lady Vengeance tells a story of romantic love winning against all odds, even when it's nowhere close to admitting it. This fragrance will be your sword and shield after a nasty breakup, when you're done with moping around the house and are done binge-watching TV shows featuring women who own guns.
The floral tones are bright, slightly green and young, and their natural softness can still be felt from a distance, as the rich vanilla rises up around them, coaxing them to unfurl one petal at a time.
The heart of Lady Vengeance is when the emotional tide begins to turn. The vanilla and patchouli are much more present, curling around the stem of the rose to melt the ice slowly, and their sweet/spicy tandem only adds more mystery to the floral display. There is less anger and regret, and more curiosity opening up in the perfume, even a playful side as the rose is able to bloom in its full complexity.
The drydown is mostly vanilla and patchouli, with cautious flashes of the rose peeking through. There's another saying: "Living well is the best revenge." Wear this perfume not to get over your old and busted past, but to welcome the sweet, daring future and the man dying to meet you there.
Read more
Lady Vengeance by Juliette Has A Gun Reviews
11/18/2017
This is a spicy, woody, "I'm going to hurt someone today" kind of scent. I wear this when I'm feeling fiesty.
11/12/2017
Glad that I tried it. But it didn't agree with my chemistry. I may try others from this line.
11/12/2017
Glad that I tried it. But it didn't agree with my chemistry. I may try others from this line.
11/11/2017
This is my favorite perfume in the world. It is sexy, intoxicating, and lush. I cannot go anywhere without people stopping to ask what I am wearing. This is my signature scent and I will be lost if they ever stop making it.
11/10/2017
Okay, but not one of my favorites so far.
11/05/2017
I thought it was just ok...I was looking for something with more of a pure rose scent, and this just wasn't for me. I think it may be the sandalwood note that is turning me off a bit. Very strong at first, but it mellows out. I did receive some compliments after I layered it with Derek Lam 10 Crosby Silent Street (for that I gave it an extra heart).
11/03/2017
perfect balance of gentle mush, spice, and femininity.
11/02/2017
Spicy floral love it!!!
11/02/2017
Honestly loved it and always got complements on how fantastic it smells! Scent lasts well through the day but if going out at night needs to be re-applied.
11/02/2017
If something can make you feel joy and giddiness, that is what this perfume did for me! Love love love Juliette has a gun, Lady Vengence! Definitely want to buy!
11/01/2017
I'm not a big fan of patchouli but this fragrance plays it well. This scent stays on for days. I spayed it on a jacket and I can still smell it.
11/01/2017
I kinda hate this. I feel like I'm walking around smelling like a pepper mill.
11/01/2017
Love the fragrance, just wish it would last a little longer!
10/30/2017
I enjoyed this scent, would not be a scent I would buy in a store. I do enjoy the lasting ability, lasted me all day, it was a bit to floral for me and strong for my work environment.
10/30/2017
I loved this fragrance. My favorite I have tried through scentbird. It's definitely a heavier fragrance for cooler months, I do not think it would be good for a hot day. However, after 1.5 weeks, my dog jumped up on my counter and broke the glass, so I immediately added it to the queue again for the next month (it's that good).
10/28/2017
I love this fragrance. It is the perfect balance of sensual, citrus and floral. I'm thinking I will buy a full bottle of this one.
10/28/2017
This is the best perfume I've tried so far! The scent is strong, but not overbearing. It lasts almost all day, and I've gotten tons of compliments when wearing it!
10/28/2017
I really enjoy this smell not too strong
10/28/2017
It was too much musk for my liking.
10/28/2017
It's a nice smell but for me it was strong.. It lasted all day though.
10/27/2017
I really like this fragrance.
10/27/2017
Nice smell, lasted and wasn't over powering.
10/25/2017
This is a nice rose floral scent. The rose is a little more delicate (not one of those big heady full bodied roses) than I was expecting but isn't powdery at all. Occasionally I'll get a hint of something darker that could be patchouli. Occasionally I get a hint of something green that could be lime or geranium. Occasionally I get a light floral that isn't rose and could easily be a hint of lavender. It doesn't morph much. On me it's still somewhat present after 6 hours, but a little on the soapy side. However, I have a friend who loves the smell of roses and I plan to get her a travel size bottle of this if I ever find it, so it clearly won me over.
10/19/2017
This is a great "fall" fragrance. I had never heard of it and simply ordered it from all the reviews I had read! It smells great! Sexy, seductive, and charming. 👍🏼👍🏼
10/16/2017
i'm not a fan at all. smells like my rich old grandmother. loved her. but never wanted to smell like her.
10/10/2017
Not my favorite JHAG scent. I'm a bigger fan of MMMM and Another Oud, however, this does have a very clean scent to it. Don't hate it, but prefer others better!
10/02/2017
Winner! Love this perfume!
09/30/2017
I love this scent! I am a lover of patchouli incense in my home. This scent blends it with feminine rose and sweet vanilla perfectly! It is strong, but one spray into the air and walk into it is wonderful and lasts all day.
09/29/2017
This scent launched an assault on my olfactory senses. It is overpowering abd very floral, which is not my style.
09/24/2017
I really enjoy this! It smells so clean. It is strong when you first put it on and essentially weakens but leaves an overall crisp and lovely scent. I would buy this for sure.
08/29/2017
Much too strong for my senses. I didn't realize it had patchouli oil in it >.<
08/21/2017
Ok, so a little bit of background for you. I'm a young woman in her twenties and I enjoy girly smells. My perfume profile and style is very juicy couture (noir, sucre, I am JC and glace), hypnotic poison, poison girl, black opium, you get the gist. On the other hand once in a while I get out change things up with decadence, la vie est belle, mon paris, chloe, to name a few. When I initially tried this smell, I absolutely hated it but as it sat on my skin (I'm smelling it as I type), the smell evolved into this lovely sophisticated smell that isn't too powdery. As someone who hates Juliette Has a Gun Smells, I have to say this one was actually a decent fragrance. I still wouldn't buy a full size bottle of it and I probably would've been ok without trying it but out of all their smells this is the one that actually smells tolerable.
08/04/2017
It's a little too musky for me, I love Juliette perfumes but this one is just a bit overbearing.
08/02/2017
Love this fragrance! Defiantly one of my favorites so far and in line with my dark floral preferences.
07/26/2017
I was never a huge fan of rose scents. But I must say this one has grown on me. It is very long lasting. I like Patchouli so that with the other notes blend very nicely together.
07/25/2017
This fragrance is "wow!" It is very strong, especially at first. The first whiff is hard to identify but as it dries down, the rose becomes very strong. The patchouli lingers in the background. The only reason for four stars is because it is hard to get just enough perfume on so I don't end up with a headache later in the day. Nice!
07/19/2017
This just wasn't a scent for me, but smelled better on my mom.
07/19/2017
I had high hope for this scent! Unfortunately it just wasn't for me. I don't necessarily think that other people wouldn't like it, but I'm more into scents like coach, ed hardy, & opium. This scent had a very strong flowery scent to me. Almost like you would smell in your grandmas bathroom.
07/08/2017
I liked this a lot. But it can smell very overwhelming. Good for a night out. Not a good day time perfume
07/03/2017
This is truly lovely. A floral without the usual sticky sweet childishness. Fresh and light but womanly.
07/01/2017
I love this scent
07/01/2017
I really didn't like it. It was strong and I just couldn't stand the smell
06/30/2017
It reminds me of someone dear to me but it's not something I like for myself. It's too powdery for my tastes.
06/30/2017
I love how this one smells! Not over powering, however, I feel like it doesn't last very long.
06/29/2017
It's a very powerful scent. I have gotten quite a few compliments on it. It does seem a bit more spicy then floral. Not my favorite, but only because of personal preference. It's lovely for those who love that spicier scent.
06/24/2017
I absolutely love this fragrance. It is unique and fresh smelling. The rose and patchouli come through in a way that is balanced and rich. I mix this fragrance with the Bath and Body Sandalwood and Rose essential oil lotion and I get so many complements. It last all day too. Love it.
06/22/2017
Love love love!!
06/17/2017
I love this perfume
06/12/2017
It was a little too sweet for my taste.
06/02/2017
It was broken when I opened it ...so can't review it
06/01/2017
not really,but looking forward to try newer scents
05/28/2017
I love unique scents! This is one of them!!
05/24/2017
Definitely something I'm not used to but in a good way. Reminds me of my favorite soap that I used years ago. Lasts all day without being over powering which is a plus for me.
05/23/2017
I truly am sad to say I hate it. Perhaps someone else likes the smell of old lady powder... but I can't ...... I will be giving it to my grandmother .
05/22/2017
I found this perfume to be a little strong and not what I would normally wear. It reminds me of something my mother or grandmother would prefer.
05/03/2017
I LOVE this perfume. At first I wasn't sure. It was strong and unlike anything I had owned. But I kept using it anyways. And it grew on me. Eventually I grew to love it. Before I knew it I put all of the Juliette Has a Gun perfumes in my line. This is not for everyone. It's strong but it's so sophisticated and rich smelling. It smells like money. All of these perfumes so far smell like that.
05/03/2017
Meh. Its alright. Faded quickly on me. I'll be using it as an emergency fragrance.
05/02/2017
A little goes a LONG way!
04/29/2017
Old lady smell. I gave mine away. 😢 And it was my first month.....
03/10/2017
Smells like incense and roses, not my favorite smell, my husband says I smell like a old lady when I wear it lol.
03/06/2017
Mine new favorite.
03/05/2017
I liked the scent, not as much as the "Not A Perfume" but I do like it... It's a more flowery scent but not overwhelmingly so.
03/05/2017
I loved this one. I love most of the Juliette has a gun scents though.
03/04/2017
OMG I love this scent it is timeless and for all day use.
03/03/2017
Very nice powdery rose. I can't smell it after an hour Or two but got compliments all day!
03/03/2017
Not at all what I was expecting from the name of this perfume. It was very sweet, floral, an older ladylike fragrance. I was expecting something dark and sultry. It's nice, but not special enough.
03/03/2017
I love this sent! So many compliments!
03/02/2017
I liked it at first, but it started smelling old and musty after a while.
03/01/2017
smells clean and crisp but not my favorite from Juliette has a gun.
02/23/2017
Not a fan. Smells too masculine.
02/23/2017
Smells like old lady perfume. Not my thing at all.
02/06/2017
I absolutely love it. So fresh and clean!!!!!!!!!!!!!!!
02/05/2017
This smells just like rose to me. I love rose fragrances, but this one didn't excite me. I like dirty rose and this, for me, is more true rose.
02/05/2017
I like this, but didn't love it for myself. I'll use it off and on but I'm looking forward to my next-in-line so I have something different to try. Thanks.
02/04/2017
I'm not a big fan of this. It smells like my grandmother
02/04/2017
Love it! Sophisticated and sexy.
02/04/2017
I'm not a fan. I think it smells like a classy old lady, which is fine - but I'm not a classy old lady.
02/03/2017
I looooooved this hope to buy a bigger bottle soon
02/03/2017
Love this perfume!! Every time I wear it people ask what it is. My 16 year old likes and so does my mom so any age can wear!!
02/03/2017
this scent is amazing. very sexy
02/03/2017
Did not like this one as it reminded me of the little old lady at church, very heavy smell
02/03/2017
Not my favorite scent. I ended up giving it to a friend. It just wasn't my taste.
02/02/2017
I really like this one - it kind of goes on strong, but then mellows out later in the day. There is a floral tone to it, but it's not overwhelming. I gave it four stars because I can hardly smell it at the end of the day.
01/31/2017
I didn't receive this scent for January.
01/31/2017
This perfume is amazing! A little goes a long way, which is good.
01/30/2017
I am obsessed with this scent.. It smells amazing. I love that is a rich scent but isn't overpowering.
01/29/2017
I love this scent!! My new signature fragrance
01/24/2017
I LOVE this scent! Unfortunately, I'm giving it 3 hearts because it doesn't last very long on me.
01/06/2017
I LOVE this scent. It comes on strong at first, so a little goes a long way, and it lasts most of the day! It definitely clings to clothing most, I put it on this morning at 6am and I can still smell it going strong on the inside of my collar.
01/06/2017
Not my favorite but not a bad smell. I think the "vengeance" part comes from a peppery note
01/05/2017
didn't like it at first. but after wearing it a few times I definitely grew to love it. :)
01/04/2017
Love the scent but doesn't last very long.
01/03/2017
If you like dragonfruit then you'll love it. It is very strong of fruit and musk. Not my cup of tea
01/03/2017
I really like it but Miss Charming is still my favorite from this perfume line.
01/01/2017
Love it plan on buying it
01/01/2017
Very mature, musky fragrance. My husband likes it but it's a bit strong for me.
01/01/2017
I'm still on the fence. It's a clean scent, almost soapy but not at all what I was expecting. It does last all day though. I wouldn't purchase a full bottle but I will use the rest of the sample.
12/31/2016
Smells good...a bit spicy. Reminds me a bit of my grandmas signature scent, but I get lots of compliments
12/31/2016
Not for me, but glad I got to experience it. Heavy on the patchouli, light on the rose. As much as I disliked it, my husband loved it on me. The scent lasted all day. This is for someone who likes a dark, deep, woodsy scent.
12/31/2016
It's an ok scent
12/31/2016
Love it, smells soft but sexy.
12/30/2016
Blechhh!!! While this green chypre-laden scent is softer than some, it is oriental spicy sweet hell for me. Highly scrubbable, cloying, headache material. So far, this brand is a major FAIL in my opinion. I've liked nothing I tried, and P.S., it's all been done before, ad nauseum.
12/29/2016
I LOVE LOVE LOVE this scent!
12/09/2016
LOVE it! Very sexy!
12/07/2016
This spray was a no go for me. I sprayed a light spray in the car when it arrived and I was coughing. I love a good strong perfume but this one hung with me for the 2 hours of errands I was running and just filled every room I was in. Embarrassing.. I guess the words I would use to describe this are sharp and violent. lol So it's fitting to the name of the perfume. This is not a perfume I will be spraying again personally. But, I am sure someone loves a strong fierce fire like this one.
12/06/2016
Great scent!!!
12/05/2016
Smells great lasts allday
12/04/2016
I like it but definitely not for me. Once the scent settle it smells nice. But, man that first spray gave me quite the headache.
12/03/2016
This fragrance is wonderful. The perfect blend of notes. The only thing I do not like about this scent is it does not last very long. I wish Scentbird would give us eau de perfume as our subscription size.
12/02/2016
I love it!!! Always getting compliments and asked what I'm wearing.
12/02/2016
The jury is still out for me. I like it but I'm not sure I like it on me. I'll keep trying and update later. As of right now, it's okay.
12/02/2016
Did not like this scent at all!
12/02/2016
I love the floral scent! It is quickly becoming a favorite.
12/02/2016
Two people told me I smelled like an old granny when I had this scent on. So disappointed.
12/02/2016
I love this scent. Very complex. Spicy, musky, floral. I will get a full size bottle!
12/02/2016
It is very feminine with an edge. I love this scent and I get many compliments.
12/01/2016
It's a little too flowery for me. I did not care for it. I do not like floral and stated that in my survey.
11/29/2016
I absolutely love this scent! I get countless compliments each time I wear this. Im so glad I gave this scent a chance.. my new fave!
11/28/2016
I love this Perfume so much!!! Give it a try.
11/26/2016
Something about this one gives me a headache for about the first hour. After that it's a deeply alluring scent, but not worth the headache.
11/22/2016
First perfume I've received that i absolutely didn't like. I'm not an expert reviewer, so i have no idea what I don't like about it, but its defiantly not for me.
11/21/2016
I was really hoping with this perfume. This stinks! VERY baby powdery. This was NOT a good perfume😝
11/10/2016
Love it. It is sexy alluring and dark. It makes me feel attractive and desired.
11/07/2016
I smelled this on a friend & asked if I could try it myself since it's a darker scent that I wouldn't usually wear..I liked it so i ordered it..I received quite a few compliments on it..It stayed with me all day! 😊
11/05/2016
Seductive, daring
11/03/2016
It was good, but not as good as the white bottle.
11/02/2016
This is absolutely one of the best fragrances I've had , it's woodsy and makes you feel powerful as you walk into a room, truly this Lady is out for Vengeance
11/01/2016
This is yet another wonderful scent from this brand. On me personally it goes on a little strong but as it starts to set it turns into a nice woodsy elegant scent which lasts all day on me. I've gotten complements and I would really recommend this scent!
11/01/2016
Much muskier than I expected and rather strong. Good if you want a perfume to cover up a lot. Wouldn't use it every day.
10/26/2016
I am in love with this scent. It has a heavy initial scent, spicy but that fades and mellows out as the perfume warms down. Its perfect to add a little mystery, not sweet but not too flowery. Wish it was longer wearing.... thats the only draw back for me.
10/25/2016
I enjoy this scent. It's very overpowering to start with but it mellows/changes as the day goes on. I really like that it never completely fades. It very spicy initially, but changes to a more floral scent.
10/21/2016
I just got this in the mail and was so excited because I was running late and didn't have a scent on.....OMG.....this is amazing!!!! At first it is a little over powering, but as it settles it is just so awesome...a nice hint of vanilla and spice, the rose mellows out. Not an overkill perfume. Definitely will be a reorder and a go to....definitely not a scent that you need to "super spray". Can't wait for mor from this brand!!!
10/18/2016
definitely a fave!
10/07/2016
Amazing. This is my favorite scent!
10/05/2016
It is an amazing perfume and it lasts all day I absolutely love it
10/05/2016
Juliette Has a Gun has potential. I loved it immediately, but it's strangely taking a while to grow on me. Perhaps it doesn't mix well with my chemistry. Definitely lingering and romantic, with some slight sharp notes.
10/04/2016
I truly love this scent. On me it lasts a few hours and compliments my personality. This is my first tube from y'all and I'm impressed with the amount of perfume. Definitely enough to get me through a good month or longer.
10/04/2016
sexy, unique & intoxicating...this scent is individual, perfect for late summer/early fall as the weather gets cooler & the night gets longer
10/04/2016
I love this stuff. It's floral with a bit of spice to it. It smells amazing on me, plus it lasts all day. When I initially spray it, it does smell a little old lady but that quickly dissipated into a really luxe smelling perfume. I am obsessed.
10/03/2016
This scent is absolutely strong. Though I generally like stronger scents, this one smelled like something my grandmother would wear. I say that because even my mother did not like it. I wish I was able to tolerate the scent so I can see how long it lasts, but no thank you.
10/03/2016
Not for me. I wanted to love it because of the reviews. But I just can't even like it. I'll be giving it away.
10/01/2016
I absolutely LOVE this perfume. I'm a sucker for a musky vanilla and this one is fabulous. My friends assured me that it wasn't too 'old lady-ish' and it seemed to last a great long time. Did I meant ion I LOVE it!?!
10/01/2016
I love this! From the very first spray I was hooked bc I love a musky vanilla...however I was worried it would be too 'old lady-ish' but my friends assured me it was not. The scent had great lasting power and even the next day I swooned over the scent left lingering on my sweatshirt from the night before. LOVE LOVE LOVE!
10/01/2016
I inadvertently bought a travel size of this and then had it in my queue. Completely forget. Not as strong as I would like but it's still nice. Not one I would buy full size of but it just means it isn't for me.
09/30/2016
Love the scent
09/22/2016
I wanted to love it. But the only note I can distinguish is old-lady-at-church.
09/12/2016
I LOVE this perfume. I actually received it in a Birchbox. To me, this perfume was EXACTLY what a perfume should be, not a punch in the face of heavy scent that you can smell before a person enters the room and long after they've gone, but a pleasant passing scent that some one will smell as you pass. It spray it on in the morning and I smelled a hint of it as I was getting ready for bed and from time to time throughout my day. If I could afford it, lol, I'd purchase the full size!
09/10/2016
I love this scent. It is a deep spicy scent without being too heavy. The only draw back is that it does not last an eight hour day.
09/05/2016
I am not a fan of this scent. At all. When I initially sprayed it on my skin, it reminded me of an "old lady" smell. I decided to give it a shot and see how it wore on my skin throughout the day. After many hours, I still hated it. I'm giving it two stars only because it does last for a long time.
09/04/2016
If you like the smell of roses and cement, this is the perfect scent. I've never been so nauseous from a perfume before. I couldn't wait to wash this perfume off and throw it in the trash! It's definitely old lady perfume. Not a fan
09/02/2016
It's a musky floral, if I had to say something negative about it, it's kind of old ladyish. I get a licorice, menthol floral, almost like cloves(?) but with a little more tingle mixed with vanilla and warm scented flowers. The minty-ness dries down to a soft floral that doesn't last well on my skin. I'm glad I tried a JHAG fragrance and I wasn't sure I'd like Not a Fragrance but LV is okay. Just a little mature for my taste, there's no fruity element and the floral is a blend that doesn't suit me. I love Lush's Rose Jam and this doesn't have that lush rosy scent for me.
09/01/2016
Do I smell like a lady full vengeance? Uhm, no clue about that! Do I smell fantastic? Yes! I love this perfume. It isn't overwhelming nor is it a light scent. It has a perfect balance of the patchouli and the rose to create a nice warm scent perfect for the fall.
09/01/2016
I LOVE this mixture of Rose and Patchouli, and this works with my chemistry. Sensual, but not too dark.
08/31/2016
I love this stuff!!!!!
08/30/2016
OK so I thought this was the perfume that I got in an ipsy bag, but it wasnt. This one smells like old lady. I will never wear it ever again lol
08/30/2016
I'm in love 😍😂
08/12/2016
I love this scent! I found it to have a beautiful and deep rose fragrance with a bit of patchouli, and the scent lasts and lasts. I wore it out one night and every guy stopped me to tell me how great I smelled. I got a free drink from 3 different men because I smelled so good!
08/04/2016
This is so weird, I love it. What does it smell like? Couldn't tell ya. Long lasting, nice sillage, very different. I get tired of all the sweet fruit scents that smell the same after 20 minutes. This is NOT that.
08/03/2016
Really enjoyed this fragrance. It is a little more powdery at first than I expected, but that fades quickly on me. I got a lot of compliments when I was wearing this.
08/01/2016
I personally love it! The first spray did not smell good, it took a few more times for me to really get all of the complex notes to this fragrance. When I spray it on I get a hint of rose, then it warms up to be very woody. I feel this is more of a fragrance for fall/winter instead of spring/summer. Please remember "DO NOT RUB" the fragrance into your skin, this crushes the scent molecules and changes the fragrance.
07/31/2016
Not a fan. Really grandmaish at first. Apply minimal amounts.
07/15/2016
I was wanting to like this because I liked other Juliette has a gun scents, but this one was too overpowering with rose. I am not a rose fan, so this perfume is not for me. If you like the scent of roses, you will love this.
07/10/2016
I love all of the Juliet has a gun scents, this one you can really smell the rose and patchouli. Summer scent date night or in the office
07/06/2016
Classic smell that's not too strong. It's sophisticated and sexy.
07/01/2016
Best fragrance ever!
06/30/2016
Stays on all day - love it!
06/21/2016
It was just gross to me.
06/07/2016
One of my favorite perfumes. Had gotten a sample of this from somewhere and loved it. So happy to see it on Scentbird to try it more so I know if I want to purchase a bottle of it.
05/14/2016
Just, no. I'm not sure why this particular perfume has 'vengeance' against my nostrils, but it is really unpleasant. It is most certainly named appropriately. The perfume reminds me of a strong, CHEAP fragrance. I've not even been able to pawn it off on someone. To me, it is the epitome of an old lady fragrance; one they've been wearing faithfully since the mid-70s. It's bad, just bad. I feel like I wasted a month of my subscription :-(
05/05/2016
This is a beautifully intriguing fragrance. It is somehow floral and just a hint of powdery and yet sexy.
05/04/2016
I like the spicy scent. The scent did not last for more than a few hours.
05/02/2016
This has a great scent that definitely lasts longer than expected. A little goes a long way and it gets the attention of people - men and women comment on the smell. Out of the ones in this collection, this is my favorite so far!
04/27/2016
I love this perfume! The scent is perfection & people notice, it seems to stay on longer than most! I received many compliments!
04/10/2016
I wanted to love this as I own "not a perfume" but it just isn't as subtle as I'd like and I felt to harsh.
04/09/2016
Grew on me quickly- didn't care for at first- now it's a fav. Nice transition from heavier winter but not a too florally spring scent.
04/08/2016
I had a lot of preconceived notions for this brew, coming from a House called 'Juliette has a Gun' and having a name like 'Lady Vengeance,' I just knew this would be a glorious powerhouse of sensual pleasure. Boy was I wrong. Rose and Ambroxan all the way. Rose as in Great-Aunt Martha in the nursing home. As for Ambroxan let me say it is not the Amber you are looking for. Ambroxan is a lab made component that is suppose to smell like whale vomit. Well mix it with the rose and it smells like the nursing home attendants forgot to give granny a bath . . . for a long long time. Under the rose there is warm medicinal smell and the faint but unforgettable smell of feces. Aweful. Also the synthetic accords gave me a headache. The longevity and sillage are stellar. I scrubbed till my wrists were red and couldn't get this off.
04/07/2016
I agree with other reviewers that this is both strong and an old lady perfume, but those are the reasons I love this perfume. It's certainly not my go-to daily perfume, but this is still a fun scent for me to wear at night. Just one spray at the base of the back of my neck is enough so that I can wear it out but doesn't overpower everyone in the vicinity.
04/05/2016
I LOVE this fragrance. It is in the same vein as Chanel coco mademoiselle. Very feminine and a bit spicy.
03/30/2016
Strong at first but after it wore off a bit it was spicy and nice. Good for night time and clubbing!
03/30/2016
The rose is the dominate note for me in this parfum, and while not overpowering, it definitely leans towards a more mature woman. I'm an older woman, but this scent doesn't appeal to me, because I prefer scents that are spicy/woodsy/clean.
03/30/2016
Not wild about this scent. It's really strong and gave me a headache. It's an older ladies perfume.
03/29/2016
I can definitely smell the vanilla... I'm on the fence with this one though! When I first spray it on I feel it's way to strong and old lady, then it lightens a LITTLE... Then I can pick up the vanilla which I love but the patchouli is strong in this one... Like I said, on the fence.
03/29/2016
it's ok. Nothing spectacular. It wouldn't be my first choice, but I would definitely wear it occasionally.
03/29/2016
not a scent for me, maybe for an older lady.
03/21/2016
This is one of my signature scents. I absolutely love it and it lasts a long time.
03/21/2016
Too old lady smelling
03/17/2016
Great Spring scent!! Might not be for everyone as it's a bit strong, but used sparingly it's divine. Love it!!
03/14/2016
Did not like this one at all.
03/11/2016
Didn't like this one. At. All. Only used a few times then gave it to my roommate. She seemed to like it though....
03/02/2016
A bit too strong for me, even for evening occasions (which I was hoping it would be great for)! Will not be wearing this one, sadly.
03/01/2016
Like the opening of the perfume, then when it settles down it smells quite like all the other rose fragrances. Granny kind of rose in my opinion.
02/18/2016
This is soooo nice! I wish they had the lotion too.
02/17/2016
LOVE LOVE LOVE
02/06/2016
Way too strong for me.
02/06/2016
This scent is very mature and strong in a bad way. Did not enjoy at all ..... straight to the bin.
02/06/2016
Perfect scent for the gym or when you need to really own it.
02/05/2016
I enjoyed the scent quite a bit, but by the end of the day it had completely disappeared. I guess if you don't mind reapplying, it's fine. I just would rather have a scent that lingered all day that I don't have to think about reapplying.
02/02/2016
I feel bad writing a review of this scent because it just didn't work for me, in spite of having the notes I often look for in a scent. It was too "sharp" and I never got the dry down I was expecting.
02/02/2016
I love this fragrance. It reminds me very much of Bijan Wicked, which was my go to scent for a few years. It has a slightly tangy, sweet floral scent. It is very sexy, but not so much that the scent isn't good for everyday wear.
02/02/2016
not for me :( way too strong
02/02/2016
love this scent. Its a strong floral, but i love this brand.
02/01/2016
3.5 stars (or hearts, in this case). It goes on strong, but fades a bit as the day goes on. It is nice, but I was hoping for more of a smoky rose than the powdery rose smell I got from it, if that makes any sense. I will continue to wear it to see how it grows on me.
01/31/2016
Fades too quickly.
01/09/2016
Goes on very strong but smells great the longer you wear it.
01/08/2016
not the scent I envisioned. Not bad, just not my style.
01/07/2016
I feel like this one just doesn't last or even leave a noticeable scent on me. For me it has been light and not very long lasting. Not one I've been reaching for in my current scent collection...Wompwompwomp
01/06/2016
I love the fragrance but doesn't last and fades away
01/05/2016
I'm not much of a floral kind of person but this was lovely and deep.
01/04/2016
This fragrance is wonderful. Every time I wear it I receive compliments.
01/02/2016
This is a beautiful patchouli rose but the name isn't really true, I think this is a good girl perfume, not the scent of a vengeful woman. I think this leans young but not in a generic mass market scent sort of way.
12/30/2015
Not a big fan of the scent
12/29/2015
A powdery, soft scent. Not what I was expecting but a nice smell all the same. Would make a good 'everyday' scent as its not too strong.
12/15/2015
First things first: USE IN MODERATION. This is a very potent perfume, one spritz should last the day (maybe into the next if you don't wash it off). It starts out pretty good, more rosy and likable, but as it dries and ages on the skin, the little trace of patchouli becomes more and more prominent until it becomes overwhelming. Unless you love patchouli, and are particularly resilient to it, don't even do 3 sprays. I put on my usual amount (1 spritz per wrist and one on the next), but I had a patchouli headache from it within an hour. Do not use if: -you hate patchouli -can't stand perfume that smells kind of like someone wanting to accept their middle-agedness but still in denial (old lady patchouli+ younger adult perfume). -You are sensitive to smell -you hate smelling one thing for hours on end. This smells like something you would only wear to a fancy, high end art-show with older people. My rating: 3 hearts. Not a terrible perfume, but not my first choice by a long run. For comparison, CK One is my go-to perfume.
12/07/2015
I love this scent. I can't get enough of it.
12/04/2015
I did not like this scent at all. It was a very "old" smell, reminded me of an elderly woman who had a declining sense of smell; an almost overpowering powdery undertone.
12/03/2015
I love this perfume... It starts off strong like rose... then mellows into a lavender vanilla. My little bottle fell off the counter though right after I got it and so I only got to wear it once and now I have to order it again... But my house smelled fab!
11/25/2015
Absolutely loved this scent and have gotten so many compliments!!! It is strong so a little goes a long way. I promise you if this works with your chemistry men will come running after you!!!
11/25/2015
I love this scent. It is very mysterious and lasts through out the day!
11/24/2015
Not for me! I had high expectations but with my chemistry it just didn't suit me. It smelled like a really annoying air freshener and it was too strong for me.
11/19/2015
Like another review stated....I really wanted to like this. I really did. It however didn't like me and I didn't like it. It was too strong when I first sprayed it and even after it rested and relaxed it still was just too musky. Definitely not one I would purchase or even wear the rest of for the monthly supply.
11/18/2015
Its a very unique fragrance and it definitely has staying power. I don't really care for it when I first spray it, but then its dies down to a slightly masculine and musky scent that I really enjoy.
11/18/2015
I want to love it, I really do. It's top rated on Sephora's website, which usually doesn't steer me wrong, but I just don't know. It doesn't smell much like the description to me. I wouldn't purchase a full bottle. I'll just have to see how it ages on my skin. So far I think I might end up giving it away.
11/13/2015
This smells like the fanciest, most lovely laundry detergent ever. It's floral, but soft, and has fairly good lasting power. I wouldn't wear this year-round- it's a bit heavy for spring and summer- but it's a wonderful fall/winter scent!
11/09/2015
Not a fan ,strong kinda old lady smelling
11/03/2015
I was so excited to get this sample. After trying it, I can say it is not for me. It is quite "mature" smelling-- powdery with rose/floral. I was expecting more "vengeance" and less "lady." It didn't last on me.
11/02/2015
Loved it! Great fall transition smell!
11/01/2015
It is a sultry fuscia rose compared to say Romantina, which is more plush, pink and powdery. LV steps one stiletto-clad toe over the sexy line, but doesn't grab you by the throat and threaten sultry nothings in your ear. She just waits for you to notice and come closer. A mostly warm and somewhat musky rose with the narrowest of patchouli thread peeking through the drydown, I like this one and would consider a full bottle. Four sparkly perfume bottles out of five.
10/29/2015
Super strong when I sprayed my usual amount, I think it offended the people I was near. Need to use very sparingly. It's not as feminine as I would expect with a rose scent.
10/20/2015
Smells a lot like KVD sinner without the sweetness.
10/16/2015
I really like this perfume. When first applied, the Bulgarian Rose is very strong. This settles out a bit and becomes sweeter when you start to smell the vanilla and lavender, and the patchouli peeks out a bit. I gave this four stars (or hearts in this case) because it is a little too sweet for me, but I might consider buying.