Juliette Has A Gun
Another Oud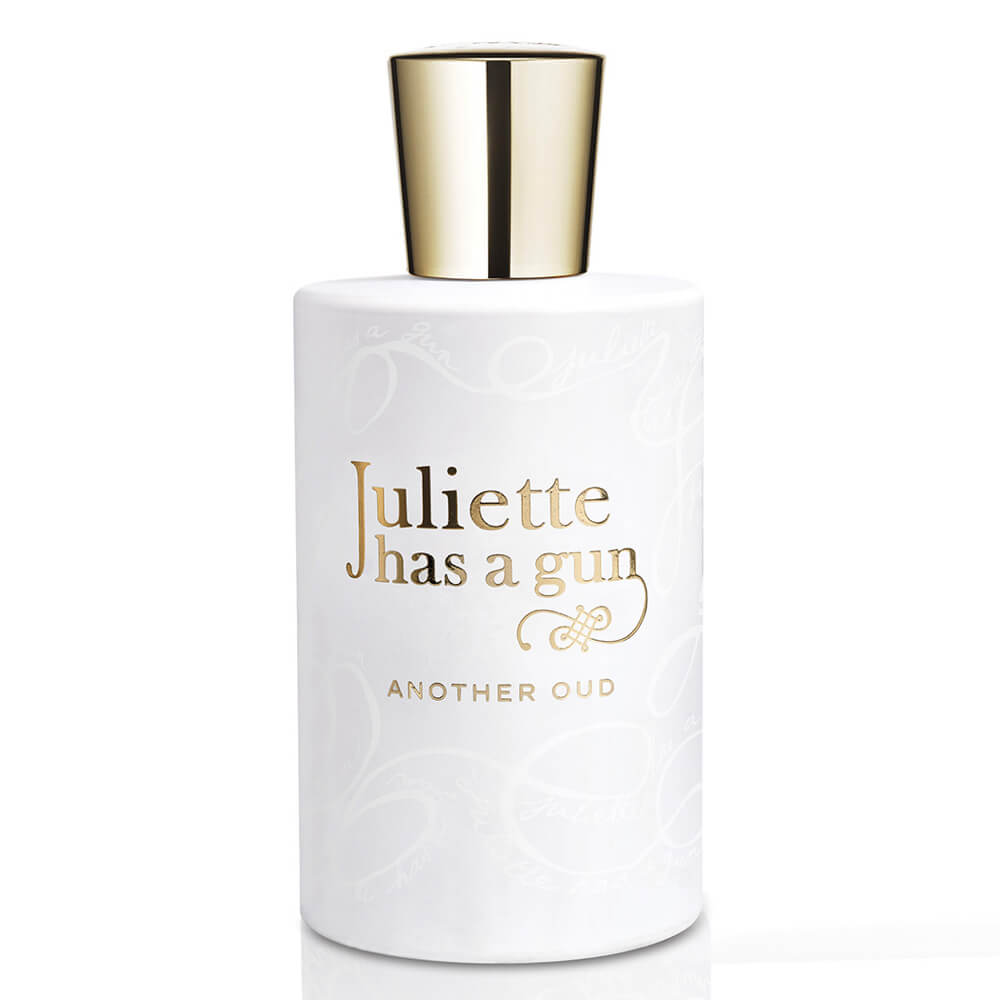 Get a 30-day supply of Another Oud
for
$
14.95
Notify me once this scent is available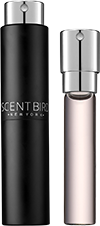 0.27 oz subscription

0.27 oz a la carte
Share and earn free perfume
Notes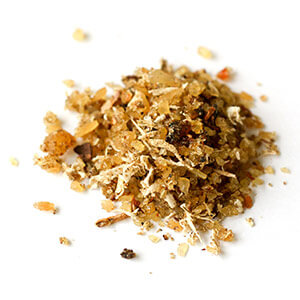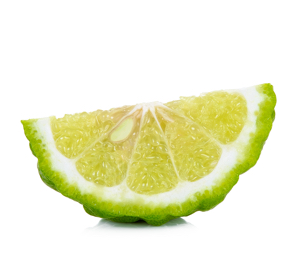 Description
Man-made scents mingle with Mediterranean spices in this oud-based fragrance backed by futuristic synthetic musks, and polished off with a gushing top note of bright raspberry. Another Oud is a daring and fresh approach to the oud style, and a must-try for jaded spice fans.
You may also like
Another Oud description
Oud has quickly become a hot trend in perfume in recent years, to the point where it's ready to jump the shark at any moment. Every line seems to have at least one oud fragrance in their stable, and what once was striking and odd as a scent, is now as routine as roses.
But that doesn't mean you can't have fun with current trends. Iconoclastic perfume house Juliette Has a Gun proves this perfectly with their oud-based fragrance, Another Oud. The title alone tells you what they think of the proliferation of oud scents, and yet have made this overexposed note into something clever and uniquely theirs.
Another Oud opens with a deep raspberry note, with the tangy skin emphasized over the sweet juice. This top note lets you know immediately that there is something different happening in this oud-based scent. The expectation of an oxidized or candied rose is what many JHAG fans might expect, and it's fun to see them try raspberry instead.
The oud note is shrouded in a synthetic haze of ambroxan and ambroncenide when it appears, so instead of instantly being transported to a Middle Eastern spice market, you're lost in space instead. The two amber-woody, musky synthetic notes twist and pull at the earthy oud facets, stretching and aerating them until they are weightless.
This is a daring and unusual approach to how oud fragrances normally develop, and it's tremendous fun. Creating a futuristic oud is exactly what the oud trend needs, and the sly humor of naming this fragrance as blandly as Another Oud, while turning the entire genre inside out is hilarious.
Not only that, but Another Oud is casual and wearable, too. Even though the synthetics keep the spicy notes floating in deep space, this is a versatile weekend or casual night out kind of fragrance. It will add an exotic spin on a typical jeans or khakis look, or you can dress it up with a modern leather profile. Even when JHAG is purposely poking the fragrance industry for its over-reliance on a single note, Another Oud is still a work of art, and a fine oud fragrance.
Juliette Has a Gun can always be counted on to create unusual takes on traditional perfume formulas, and Another Oud is another great example of their tongue-in-cheek approach. Do yourself a favor and wear it to go see the next Star Wars movie – Another Oud might be what Han Solo is wearing the next time he visits the Cantina.
Read more
Another Oud by Juliette Has A Gun Reviews
12/06/2017
Perfect name for this fragrance which also implies a different Oud. I like oddities and this is definitely unique. My kind of fragrance.
12/01/2017
If you've been looking for a fragrance that smells like Vick's Vapor rub mixed with a cedar tree look no further. I appreciate a musky perfume, but this is awful. Yuck.
11/30/2017
this fragrance is really unusual and very complex which made it stand out to me and feel very sexy
11/28/2017
I don't see how anyone could like this one. Awful.
11/28/2017
Hated this scent! Smelled very much like an old woman - woof!
11/17/2017
Not for me !!! So dissapointed smells way to stong like a cleaner or vicks!!! No raspberries at all!!!! Didt even like as a mens perfume .
11/03/2017
The woodsy and raspberry notes are at the forefront of this scent; that being said, it definitely has a powdery smell of some sort once it dries down. Very on the fence about it, but not a bad scent.
10/30/2017
Horrible scent. Smells like cedar.
10/30/2017
I did not like this scent at all. It smelled like a pine tree to me.
10/19/2017
Really love this! Have been searching for something musky for fall that was warm without being too sweet. This is perfect! Not as bitter/licorice-y as other darker woody scents and layers really well with my sandalwood lotion. Will be using this a lot this fall.
10/10/2017
This is a tie with MMMM! MMMM has been number one on my list of favorites, until now. I love the way this smells - woody, clean, warm, with a hint of sass.
10/02/2017
Absolutely love this scent! Not floral at all!!!! Very pleasant scent, sweet yet Smokey? Best one yet! All perfumes of this brand have been awesome!
10/02/2017
The fragrance Is beautiful
09/25/2017
Very strong scent that I could not wash off easy! Not for me!
09/25/2017
So manly. Smells exactly like one of my husbands colognes. I'm hoping it will be good for layering this winter. It's definitely a strong, deep scent.
09/22/2017
Amazing smell, smells sooo good. Real oud, my man stole them from me.
09/05/2017
I'm trying to like you...
08/31/2017
Love this scent! #woodsy
08/28/2017
Terrible scent... it reminds me of cedar chips.
08/26/2017
I absolutely love this scent! When I first sprayed it on I didn't think I would like it. Once it's settled on my skin the fragrance was fabulous . My 36 yr old daughter's fiance stopped me, to ask what the name of the sent was . He loved it and so did she. Its awsome!
08/24/2017
Meh. An uninspiring spicy scent. Did not last on me, nothing special about the scent. It was like some drugstore knock off of something else, maybe a man's cologne. Big Nope for me.
08/21/2017
Ok, so a little bit of background for you. I'm a young woman in her twenties and I enjoy girly smells. My perfume profile and style is very juicy couture (noir, sucre, I am JC and glace), hypnotic poison, poison girl, black opium, you get the gist. On the other hand once in a while I get out change things up with decadence, la vie est belle, mon paris, chloe, to name a few. I absolutely hated this smell. I can't imagine anyone in my age range enjoying the smell of this perfume. It's ridiculously strong and overwhelming. For whatever reason, almost their entire collection to me smells like a funeral home, (except for lady vengeance and not a perfume) but this one right here takes the cake for making me cringe the most. In fact, this is the kind of smell some would describe as "too manly and too old" but I would argue not even seasoned people would and should go for this. If you really want to try this brand I would skip this perfume, lady V, miss charming (it's like they're melting sugar in the funeral home) or anyway (tolerable smell),
08/13/2017
This is a perfume I keep returning to. I'm honestly not sure what notes are so intriguing. This is my first oud perfume that I'm aware of, so it could be that. It smells musky and earthy to me, with a hint of fruit. A very sensual smell to me personally. On my skin it doesn't seem to stay long, but on clothing it lasts forever. Longevity is something I value in a scent. I've received many compliments when wearing this, from men and women alike. This is my favorite perfume to date.
08/10/2017
This scent literally was so strong it made me sick to my stomach. No a fan of this scent at all.
08/04/2017
I love this fragrance, It is different from any other scent. it is like woodsy, earthy and powdery and It works well with my body chemistry... I am ordering other Juliette has a gun fragrances..
08/02/2017
Another oud, I am so happy scentbird finally brought you to the site!! This is my favorite scent by JHAG. It's just amazing and so unique, I am constantly smelling my wrist after I apply it. But I will say this is definitely more feminine, not unisex at all, my husband wouldn't wear it at all even though he thinks it smells amazing! Oh and I love to layer this scent with other perfumes as well, it goes well with basically everything, but I might be a little biased :)
07/03/2017
Absolutely love this scent! It's my first scent from Scentbird and I'm so glad I picked it. I received compliments from literally all my coworkers today. I have had it on for 12 hours now and even though I cannot smell it, my boyfriend and our son can still smell it, and that's from only 2 sprays. Absolutely love it and will purchase it again!
06/30/2017
I love this fragrance so much. Smells like a warmth and fire. I'm going to try out all the other oud scents out there.
06/29/2017
Honestly this smelled like a headshop, it was terrible. I tried to see if the smell was better once I put it on my skin, but it did not get better.
06/25/2017
I am in love with this perfume. I wasn't sure how to feel about it at first, it seemed extra strong and too woodsy. I put it on and the scent totally changed for the better. It lasts all day! Definitely more of a fall scent, its edgy and I love it!
06/10/2017
This smell is a little confusing. I love it but it has like a hint of Vicks in it according to my boyfriend.
06/02/2017
To me it reminded me to much of a woodsy inscence. Not a fan.
04/27/2017
How can you communicate with other members in the community, i.e., Caroline English?
04/25/2017
Juliette has a gun is my secret...this has to be one of my absolute favs of the line and I love them ALL!!! this scent is such a punch in the face in a good way!! It lasts forever!!!! I have mixed with Mad Madam, another punch in the face favorites and have developed my own signature scent!!! Loved it so much I bought the 3.5 perfume!!! I don't care about the season I don't care about day and night this is just a scent that I absolutely love and it envelops me in a cloud of just feel good smell this is just an absolute home run as the whole line is.