Juicy Couture
Juicy Couture Hollywood Royal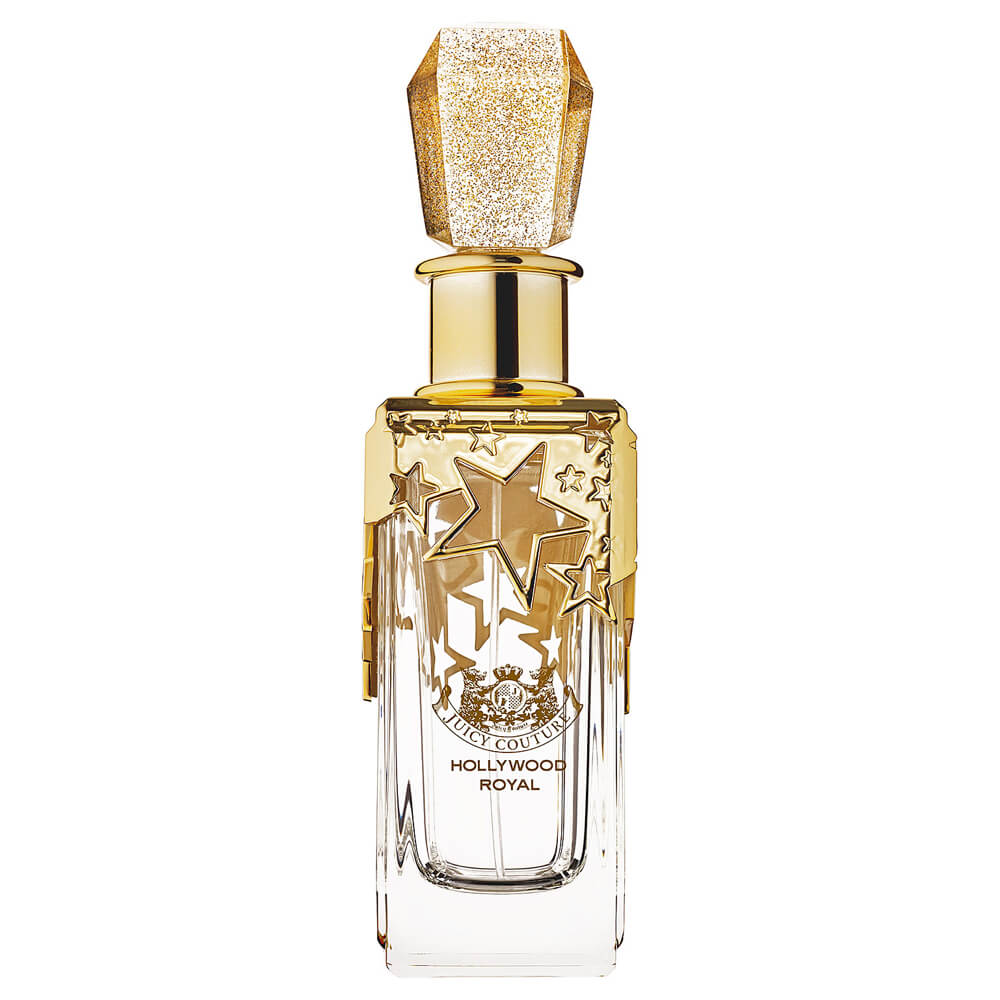 Get a 30-day supply of Juicy Couture Hollywood Royal
for
$
14.95
Notify me once this scent is available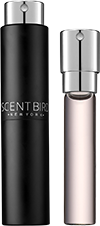 0.27 oz subscription

0.27 oz a la carte
Share and earn free perfume
Notes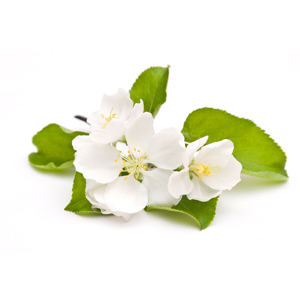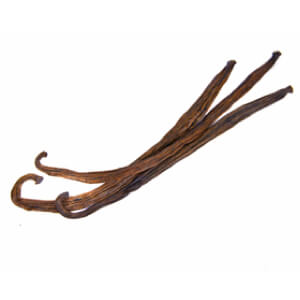 Description
She's the Hollywood 'it' girl who surfs the waves by day and walks the red carpet by night. From her L.A. Style to her glamorous and fun attitude, she knows how to turn heads while radiating irresistible charm. Everywhere she goes she leaves an unforgettable impression. Her signature scent says it all. This flirty fragrance opens with delicious candied apple and the sparking sweetness of juicy pear. Effortlessly sexy and cool, the captivating signature of jasmine and gardenia, leads to the dreamy indulgence of marshmallow and vanilla for a captivating finish.
You may also like
Juicy Couture Hollywood Royal by Juicy Couture Reviews
03/07/2017
I absolutely LOVE this fun scent, HOWEVER it does not last - AT ALL. I noticed some others had commented the same thing about this particular scent -and they were right. I also noticed that I am having to apply more and even reapply this scent, whereas with other scents I do not have to, so I am deducting two stars for the scent not lasting and for having to use twice as much product, twice as fast. If only it lasted - it would have been five stars all the way.
03/06/2017
I thought this one would be more of a sweet smell based on the scent description. I love viva la juicy so thought I would try this for a "sweeter" scent. It was waaaaaay more floral than sweet on me. This is a no go in my scent collection.
03/06/2017
Very pretty scent. Sensual and light.
03/06/2017
Love it! Very sweet smelling. Doesn't last very long though.
03/06/2017
Not my favorite. It's ok. It has a slight musk smell.. or something. I won't be purchasing this parfum
03/05/2017
love it! would totally buy a full size bottle. it's like the original juicy culture fragrance but slightly modified. I prefer this over the original
03/05/2017
Smells good, its sweet! But not my favorite.
03/05/2017
A little sweet for my taste. My 16 year old loves it!
03/05/2017
It doesn't smell bad but it's not really my style. Very sweet like marshmallow or vanilla.
03/05/2017
This perfume smells so good! Definitely one of my favorites.
03/05/2017
Smells really good and fresh. And expensive like typical juicy couture products smells like a princess!
03/04/2017
Not quite what I was expecting but still a good fragrance...
03/02/2017
Haven't received yet but really looking forward to this amazing smell
03/01/2017
I haven't received it yet??
02/28/2017
Sweet and fresh. Lots of compliments!
02/27/2017
Love this scent
02/23/2017
TO ME THIS IS A FLORAL.I LIKE IT SOME DAYS IT SMELLS GOOD ON ME AND SOME DAYS THE TOO STRONG FLORAL COMES OUT ,NOT MY FAVORITE.
02/19/2017
Delicious is the best way to describe it. It Is floral and sweet. Makes me feel SEXY!
02/17/2017
Love this perfume! Sweet and clean. Lasts all day long and I get complimented frequently.
02/07/2017
Very sweet and sexy!!!
02/05/2017
absolutely love this....not as much as my viva la juicy but definitely a close runner up
02/04/2017
Soooo good. Best scent I've gotten yet
02/04/2017
It's ok. More for like a teenager just getting into fragrances.
02/04/2017
I thought I would have liked this perfume because I like Juicy Couture perfumes, but I do not like this perfume. It smells very floral and it reminds me of an old lady. I like viva la juicy's scent.
02/03/2017
This perfume smells really good but it does not last an hour on you. I was so sad to find that out. I think it last about 30mins or less.
02/02/2017
love the smell of this it is soooo sweet and inviting!!
02/01/2017
Love love love this scent. It's definitely going to be one of my go to fragrances from now on!
02/01/2017
Its more fruity than sweet.
01/30/2017
All of the scents I have picked smell so similar :(
01/27/2017
I absolutely love this scent. It's a toss up between this scent and Viva La Juicy. It has a sweet but crisp and clean smell. My only complaint is that it really doesn't last very long
01/25/2017
Love the smell, just doesn't seem like it lasts long... Minimal scent of it does last...
01/19/2017
It was okay. A bit too sweet to just wear where ever.
01/18/2017
if you're trying this scent for the first time it smells just a delightful as described. One fact that might be viewed as negative is that it doesn't quite have staying power. Still a winner in my humble opinion
01/11/2017
This so far is my favorite scent I've gotten but I wish it lasted longer throughout the day it smells so heavenly uggghhh.
01/05/2017
Smells great! I love it!
01/05/2017
Loved it, but I love most of the juicy line...
01/04/2017
I really like it .
01/04/2017
I love almost all of the Juicy Couture perfumes. They have just enough sweetness to not be too sweet to wear. I plan or either ordering this again or getting a full bottle.
01/04/2017
I love it . It is very fruity and sexy at the same time.
01/04/2017
Juicy couture is my fav and this one didnt disappoint!!!! The full size is def on my wish list!
01/02/2017
Nice fruity & sweet everyday scent.
01/02/2017
At first I was thinking this one is too strong, then it mellows out so well, soft, subtle, gently sweet. I like it very much and will buy it full size.😊😊😊😊😊😊😊😊😊😊😊😊😊😊😊😊😊😊😊😊😊😊😊😊😊
01/01/2017
Smells cheap to me
01/01/2017
Love it its a very floral scent with hint on sweetness lol
12/31/2016
I finally received my order but I did not receive my scent cover to put my scent in. I am very upset about that. But I love my Hollywood Royal by Juicy Couture.
12/31/2016
Love this line,little to say about it know that it is added to my mothers day wish list.
12/30/2016
I love all of Juicy Couture fragrances!!
12/30/2016
I like this as an everyday perfume. It's soft and elegant. Not one of those smell me before you see me perfumes. There's an 80% I'll be purchasing the full size bottle
12/29/2016
love the smell! so fresh and fruity!
12/24/2016
I don't really like this perfume. There is something about it I can't put my finger on ...but it's not for me. Too floral. I'm afraid it's one of those that will give me a headache if I wear it to much.
12/07/2016
Not crazy about it
12/06/2016
My friend recommend this scent to me & I can see why she loves it! This scent smells amazing sweet but sexy
12/05/2016
Love the smell... Wish it last longer tho
12/05/2016
Scent didn't last long. Nice smell but not what I expected. I think it would be a good smell for date night or some type of formal event. I don't think it's an everyday scent. I guess the name "Hollywood Royal" fits.
12/03/2016
Wonderful! Perfect for a fabulous winter party!
12/03/2016
A little too sweet
12/02/2016
Too strong it make me sick.....
12/02/2016
LOVE this scent. Wish it lasted a bit longer though. Seems to fade pretty quitckly.
12/02/2016
I LOVE this scent. It is sweet and fruity, just what I was looking for!!
11/29/2016
I picked this b/c of the notes listed on scentbird. I'm not disappointed, it's pretty swell. Doesn't last all day, and comes on a little strong. It's more mature than it's counterparts. Great for date night.
11/23/2016
It is ok, not my favorite, but ok.
11/21/2016
Love love love instant fave
11/17/2016
It smelled good, however it didn't last at all.
11/06/2016
I really enjoyed the top noted of this perfume, however I didn't enjoy the underlying floral scent when the sweet fruity notes disappeared. I liked it, but won't purchase. Many of Juicy's other fragrances are much better.
11/03/2016
Love it. It's fun, youthful but mature
11/03/2016
Smells good but not my favorite
11/02/2016
Loved the smell of this one.
11/02/2016
It smells good but there is no staying power. I have to spray several times in one day.
11/02/2016
Nice scent not too overpowering. Lasted st of the day. Not my everyday go to but still like the smell. Would buy the full size
11/01/2016
I think juicy couture line is the best I've tried so far. I have five of there perfumes so far and love them!
11/01/2016
love the smell
10/31/2016
love love love, I think the smell is tad bit stronger then the notes but i'll still buy it, Thanks Scentbird
10/22/2016
Smeeeellllsss soooo great!!! I recommend it to anyone!!! Unfortunately it broke as soon i as received it and went to show mom 😭😭😭😭
10/18/2016
Absolutely love this! My fav so far :)
10/15/2016
I Love this perfume! It's good for a everyday, sweet and refreshing smell. Totally worth the subscription!!!
10/12/2016
Comes on nice but wears off too quickly.
10/05/2016
Strong at 1st but changes after time but still lingers... so how I first came across this was one day as a woman walked past me in the food store a breeze of unfamiliar yet beautiful air wisked past me. It was amazing!! I had to follow her to see it was her. It was everywhere she went lol I stop and ask her what it was. I complemented her and she was shocked that I could smell it because she mentioned that she no longer could smell it on herself and that she put it on earlier that morning. 6/7 hrs later. .. mmm .. so sexy, yet fresh. Reminds me of a classic juicy type scent. I love it. I think I may have to ask Santa for a larger bottle for xmas. Want something to try... try it.
10/05/2016
Love the smell but doesn't last that long still great!!
10/05/2016
I loved the perfume had a nice scent, not over whelming, I will buy it in a larger bottle
10/05/2016
It does not last long
10/05/2016
doesn't last long the smell that is
10/04/2016
To 'old lady' for me. I was really excited for this scent, but was incredibly disappointed.
10/04/2016
Love the smell
10/04/2016
Nice scent, I don't love it as much as the other Juicy Couture perfumes, but it does smell great!
10/01/2016
Love this scent!
10/01/2016
I love this fragrance!
10/01/2016
Haven't received mine yet!!!!!!!
09/29/2016
Not sure about this perfume yet... at first it's pretty overwhelming and reminds me of an old lady scent, but when it wears off it smells okay. Definitely not my favorite.
09/22/2016
Lasts all day. Love the scent!
09/07/2016
Loved it....used every bit....smells soooo gooood!!!
09/06/2016
It's just okay
09/06/2016
The scent is just ok for me. I got it because someone suggested it. I wouldn't ever think of purchasing it.
09/02/2016
it as a very interesting smell thats for sure. i just cant put my finger on what it is
09/01/2016
Wasnt too pleased with it Will not buying it. 😝
09/01/2016
This is a nice refreshing scent. Give it an opportunity to blend with your tones before you decide if you like it or not. It's not as the citrus scent does not come through as much as I'd like and it's not very sweet. Good choice though.
09/01/2016
I love the scent but it doesn't seem to last long. I like to be able to smell the presence of my perfume throughout the day. That doesn't happen with this one.
09/01/2016
eh. Its ok. nothing royal about this. smells just like all the other Juicy perfumes
08/30/2016
It's not unpleasant. It's just not for me; it's way too floral on my skin. The lovely, crisp, slightly sweet fruit notes (pear, candy apple and something with a sharp citrus note - grapefruit maybe?) vanish after about 5 minutes and all I can smell after that is floral notes, mainly gardenia.
08/30/2016
It's okay, a better back up perfume for when I'm out of other scents than one that I'd choose to wear everyday.
08/29/2016
Loved it!!! It smells AMAZING and the scent stays on all day!! 😍
08/28/2016
Beautiful fragrance! Very sexy but not to overwhelming!
08/25/2016
Sweet and pretty
08/18/2016
Sweet and feminine.
08/06/2016
Smell like heaven
08/04/2016
The scent is very feminine and fun, smells wonderful. However, the staying power is not very good at all.
08/04/2016
I love this perfume.. Its soft and subtle.. <3
08/03/2016
This smells so good. I love putting it on after I shower before heading out with my hunny. Every asks "what are you wearing".
08/03/2016
Like this scent, but wish it had better staying power.
08/01/2016
Love the SMELL!! My mate says, it smells SEXY ❤️
08/01/2016
I loved this perfume, it smells so sexy.
07/31/2016
Didn't like it . It was too sweet
07/31/2016
Love the scent just doesn't last long.
07/30/2016
This perfume smells amazing! I've gotten so many complements when wearing it. It has a light floral scent that lasts a long time.
07/29/2016
I love the way this perfume smells! Its very pleasant and I have received so many compliments on it. :-) So glad I made this selection.
07/29/2016
I love this scent just wish it would last longer
07/29/2016
Nice but a little to floral for my preferences.
07/29/2016
Floral and fresh, but it doesn't last very long. Just not for me
07/29/2016
Love the scent but, doesn't last long.
07/29/2016
One of my favs!!
07/19/2016
OMG I LOVE this smell!! Young, chic, pretty, just perfect :)
07/05/2016
this is a very nice scent. I just don't think that it lasts long. I find myself using it a lot. but it does smell really nice
07/05/2016
this is a very nice scent and I like it a lot but it does not last long.
07/02/2016
It's a sexy scent. Not too strong but not too light.
07/02/2016
Love this perfume
07/01/2016
Love this sweet, if you love Juicy Couture then this will be your kind of scent!!!!
07/01/2016
Its okay, but not my favorite. The scent doesn't seem to last throughout the day.
06/30/2016
Amazing perfume
06/05/2016
Love it soft, sweet and sexy
05/26/2016
I enjoyed this perfume, it was very sweet and feminine. It was the first one I received after joining Scentbird, just made me excited to receive more.
05/22/2016
Very strong apple and pear tones that I'm not a fan of. Just not my preference.
05/06/2016
I'm not a fan of this one I like more clean smells and it was to sweet
05/04/2016
Smells great but not strong enough and doesn't last long
04/06/2016
smells so sweet definitely reminds me of cotton candy and vanilla loving this need the full size!
03/29/2016
Love this perfume its very sofisticated.
03/29/2016
Sweet and floral but not over the top. A light fragrance that is flirty and perfect for an afternoon date.
03/29/2016
Wonderful scent...not over powering...flirty and sexy
03/29/2016
Absolutely loved this!
03/29/2016
It's a decent smell but nothing I would order a big bottle of. Not a bad scent..does smell a little too powdery for my taste.
03/25/2016
Sultry and clean. I love this stuff!!
03/17/2016
I smell the jasmine and vanilla. This can be a signature scent. It is not overpowering, just a sweet.
03/06/2016
Doesn't last very long...but a good scent!
03/04/2016
I love Juicy Coture scents and this is one of my favortites.
02/29/2016
Not really the scent for me. May work for others. Too much floral. But I love the cute bottle!😆
02/17/2016
I Fell In Love At First Spray & iLove How It The Soft Notes Sort of Linger Even After You've Left The Room. I'm Sure My Boyfriend Will Love It.
02/06/2016
Very sweet! I love it <3 It's gorgeous layered with original Viva la Juicy
01/31/2016
I love this fragrance.