Juicy Couture
Juicy Couture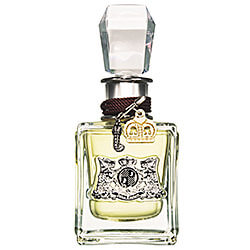 Get a 30-day supply of Juicy Couture
for
$
14.95
Notify me once this scent is available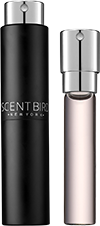 0.27 oz subscription

0.27 oz a la carte
Share and earn free perfume
Notes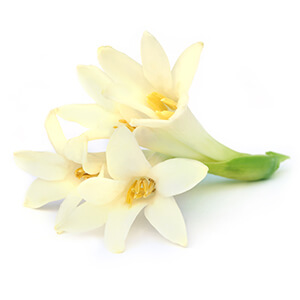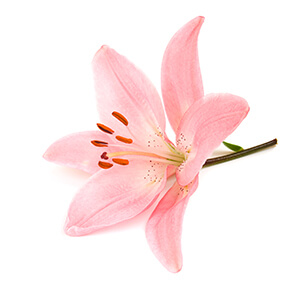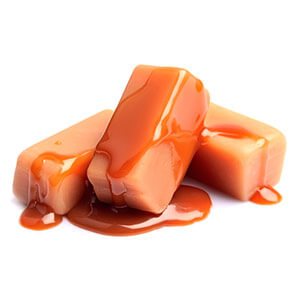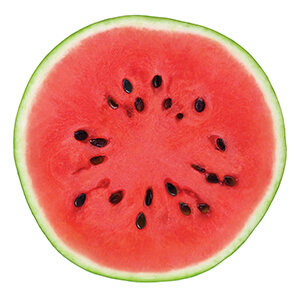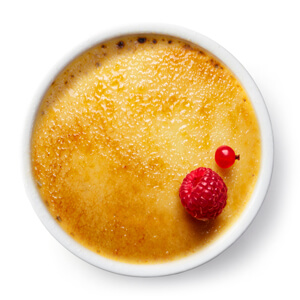 Description
<p>Juicy Couture's transparent tuberose framed by watery green florals, shimmering musk, and smoky caramel, is a striking and unique take on the" big white floral" theme. A sumptuously sweet gourmand base cleverly offsets its shining and translucent floral character. Juicy Couture defies the expected with its surprising and delightful charm. </p>
You may also like
Juicy Couture description
Coming from a brand known for its flirtatious, youthful scents focused on fruit, caramel, and vanilla, the original Juicy Couture is surprisingly classical in tone.
Juicy Couture opens with one of the freshest, most transparent tuberose notes we've ever smelled. Tuberose is a flower so rich and rubbery that it can take a bit of getting used to - but here stripped down until it is a pale, shimmering green flower with cool, watery fruits. In fact, it smells like an iced tea made with tuberose petals rather than the full, hothouse flower itself. The unusual treatment of the tuberose sets the tone for a very unusual perfume.
The fruity elements help us hone in on the tuberose rather than distract us. The mixture of watermelon, apple, mandarin, and passion fruit could have taken the scent in a crazy direction, but they succeed in forming a coherent, natural-smelling accord that plays nicely with the white flowers. They give the scent a much-needed bite.
Likewise, instead of weighing the fresh, wispy green tuberose down with jasmine or amber, Juicy Couture instead goes for a crystalline white musk. This polishes the tuberose to a high shine and keeps it airy. There is also a hint of lily and hyacinth for a slightly wilted, green note that cuts through the fat of the white flowers. The result is a white floral accord that is rich but light, green but musky.
The trademark Juicy Couture swirls of caramel and vanilla are still there. But because they are surrounded by slightly animalic woods and musk instead of accentuated with berries, the result is smoky rather than syrupy. This alone makes this a very grown-up affair.
On balance, Juicy Couture is a flagship scent that deserves its quasi-legendary status in the fragrance community. In departing from several white floral norms, it manages to surprise and delight, charming even those who profess themselves indifferent to white florals.
Read more
Juicy Couture by Juicy Couture Reviews
11/16/2017
This is one of my favorite scents. Every time I wear this I get so many compliments. It has such a clean, sexy scent.
11/16/2017
Too sweet and flowery. It's not the worst but it's definitely not my favorite scent
11/16/2017
It's a great strong but great scent
11/16/2017
Love this scent.
11/09/2017
I've always been a huge fan of juicy. This one was new to me and I really love this fragrance!
11/07/2017
Love this! Sweet fruity scent that lasts.
11/06/2017
this was my first sent and i did not like it way to musky..... very strong not a fan!
11/04/2017
It came sooner then I expected. Great scent. I absolutely loved it.
11/04/2017
This was not for me. I did not care for it. Too strong and did not smell floral base.
11/04/2017
I love this scent everyone's always asking what is that it smell so good thanks
11/03/2017
Smells like old lady perfume.
11/02/2017
As always, I get so many compliments when I spray myself with this scent. It's smells so feminine and it's my go-to perfume! I wear it daily and love it!
11/02/2017
I loved it! Can't wait to see what I get next!
11/01/2017
Not necessarily my scent. Too sweety/flowery for me
11/01/2017
I totally enjoyed the fragrance! It reminds of a fancy night out on the town!!
11/01/2017
I DID NOT RECIEVE MY PERFUME BECAUSE YOUR SYSTEM DID NOT CHANGE MY MAILING ADDRESS WHEN I CHANGED IT IN PLENTY OF TIME TO RECEIVE MY PERFUME AT MY CORRECT ADDRESS. MY ADDRESS HAS NOW BEEN CHANGED BUT I STILL DIDNT GET MY PERFUME AND YOU WANT ME TO PAY MORE MONEY TO HAVE IT SENT AGAIN WHICH I FEEL WAS YOUR FAULT TO BEGIN WITH AND YOU SHOULD JUST SEND MY PERFUME WITH NO EXTRA COST TO ME!!!! SO I COULD NOT TELL YOU HOW IT SMELLED SINCE I DIDNT GET IT!!!! SINCE I ALREADY PAID FOR IT BUT DID NOT GET IT!!!!!!! DONNETTE HARRIS
11/01/2017
Loved my first scent! Very excited for my second one next month!
10/31/2017
This is awful. Smells musky and cheap. Like an old lady covered in fur and pearls with red lipstick on her yellow teeth.
10/31/2017
Love this perfume! My fave!
10/29/2017
Just placed my first order pretty easy to do can't wait till it comes in
10/28/2017
This was my first order and I have to say I loved it. The smell was so amazing I sprayed anyone that would let me!
10/19/2017
It is ok but a little more for an older lady than me. My husband wasn't very fond of it either.
10/19/2017
I love love love this scent!
10/18/2017
My husband has always only bought me White Diamonds perfume. It's his favorite scent for me. When I sprayed on the Juicy Couture his reaction was awesome. He said he liked this one and he'd buy it for me. That says it all. I also love this Scent. It makes me feel beautiful and happy when I spray it on. I will definitely put it back in my Que.
10/17/2017
I was very disappointed considering this was my first order through scentbird. Very old lady like smell, both my husband and I gagged. 😐
10/16/2017
I did not like the way this smelled on me at all
10/12/2017
This is one of my favorite perfumes and I receive compliments every single time I wear it.
10/11/2017
I like it but it's not quite what i wanted. It would be better for my mom.
10/11/2017
Love it! It actually reminds me a lot of Burberry London. Has a nice woodsy and warm scent, great for fall.
10/11/2017
I feel like it smells too "mature". Good smell but decided it better fit my mother.
10/11/2017
Sweet and clean smelling lasts all day.
10/08/2017
The price for this is great and I love that you can try new perfumes you've ever thought of trying but my first perfume don't love it not really my style way stronger sent that I would like but I am glad that I tried something new
10/07/2017
I absolutely love this scent.!!!. I was impressed with the packaging as well right down to the velvet draw string bag it came in. Super excited to get my next one already!
10/05/2017
This by far is my favorite. I say my signature scent. Since 2000
10/04/2017
This is my go to perfume. The scent lasts about 8 hrs. Can't go wrong with this one
10/02/2017
amazing. long lasting
09/11/2017
I have been wearing this scent on and off since the late 2000s. It is definitely floral but it is also not syrupy sweet, there is some sophistication to it. It is also floral without being too "mature" smelling. The fact that I have been able to wear this scent from highschool to my mid twenties really speaks to the versatility of the scent. In all my years of wearing this scent, it has gotten me the most compliments of any perfume I've worn. If you want a perfume that is girly and sweet while also being sexy and musky, this is the scent for you.
09/07/2017
There was a reason this scent won so many awards. It was pretty revolutionary for the time. It came out the year I graduated from college and I received this as a gift. Up until the late 2000s, Juicy was known for those track suits, but they figured out fragrance with this sweet woody scent. The sweet berries and caramel don't cover or cascade over the musky woodiness. They hug it. It stands the decade test as it is still very in style and it would work for a 20 year old as much as a 40 year old. The melony note is just lovely enough to not tread into tween fragrance territory. This is absolutely amazing. I just with my husband loved it as much as I do. Hahah
08/31/2017
My favorite scent!!! If I could bathe in it, I would!!!
08/23/2017
I love this scent. You never have to reapply. It lasts all day.
08/21/2017
This one smelled pretty good, but it was a bit strong.
08/20/2017
Love, love, love!
08/10/2017
This is one of my go-to scents when I'm not sure what to wear. Love it!
08/03/2017
Love this perfume!!!!
07/25/2017
Love this perfume! I had forgotten how strong it is but I like that it lasts though out the day. My teenage son said he instantly remembered the scent, as if it brought back memories. Love it!
07/19/2017
I love this perfume. It's such a universal smell for any occasion
07/14/2017
This one is super strong smells good but not my favorite so far.
07/11/2017
Loved it! Smells so fresh!
07/11/2017
One of my all time favs! Floral fragrance with a slight creme/caramel undertone. Love Love Love
07/11/2017
One of my all time favs! Floral scent with a creme undertone. Love Love Love
06/30/2017
Reminds me of high school. Powerful fragrance. Can be overwhelming if you spray too much.
06/29/2017
Exactly what I expected I love it!
06/29/2017
I absolutely love it
06/29/2017
Love this scent!!
06/23/2017
THisis my FAV scent ever!!! soooo good!
06/21/2017
Nice floral smell not my favorite Juicy scent
06/18/2017
smells great ! the best
06/15/2017
Love this fragrance!!! Get compliments everytime I wear it!!!!
06/04/2017
I love Juicy Couture perfumes!!!! Pretty much all of them. This is the first time I have smelled this one and its really not that bad but definitely not a favorite. The idea of scentbird is AMAZING tho. So I am very excited for future scents to try!!!
06/04/2017
It's way too strong for me!
05/30/2017
I have tried a previous Juicy Couture perfume and thought I would love this just as much but I was wrong. The scent is too strong for me BUT it does last and is very strong which I like.
05/30/2017
Smells great on other people but i just don't like it on myself.
05/27/2017
I love this smell, I'm not sure how else to explain the smell, except that it makes me feel fancy
05/11/2017
Just not for me.
05/08/2017
Not the biggest fan, quite perfumie
05/05/2017
Absolutely love this scentbird this way you can try out different perfumes without paying a lot of money for the perfume and here you get over a month supply a perfume for really cheap love all they're so many good perfumes to try of course I have my favorites but I love them all
05/03/2017
It'sOK not what I remembered...there is a note in there that I can't place that is too sweet and heavy - it's still a nice fragrance.
03/06/2017
I love this scent, it's more like me. It's a playful scent that makes me feel beautiful, when wearing!
03/06/2017
Love this perfume! Only thing I don't like about it is that it has a powdery scent that lingers for a little while.
03/05/2017
Absolutely love this fragrance!!!!
02/23/2017
HORRIBLE STRONG MADE ME CHOKE .
02/23/2017
THIS IS SO STRONG IT MADE ME CHOKE .HORRIBLE STRONGER THAN MENS COLONGE .
02/04/2017
Smells fantastic and makes you feel lively and so ready for your day! If you have an opportunity you must try this one! You will be in love with the way it smells and makes you feel!
02/03/2017
I have loved this perfume ever since it came out. I always get compliments on it.
02/03/2017
Love the smell of this...
02/03/2017
I absolutely love this fragrance. Would recommend it to others.
02/01/2017
Love this fun flirty floral scent. My favorite perfume of all!!!
01/16/2017
Very good scent. It's elegant with a playful side. I already own this, and will buy another bottle when I run out of this one.
01/13/2017
Just do not like the smell of this.
01/04/2017
Wonderful smell. Long lasting.
01/02/2017
A very soft but lasting scent
12/31/2016
It's starts really, really strong but the harshness does dissipate over time. It smells ok, but it's not something i could see myself purchasing.
12/31/2016
I liked it, but not as much as the Viva La Juicy.
12/31/2016
Love it...always have......
12/31/2016
I love love love this fragrance. It's so much fun. A lovely day time smell. I like to mix it with Ralph Lauren romance at night. I get SO many compliments
12/31/2016
I love this scent! Long lasting!
12/29/2016
Just received my first , so far I love this scent
12/06/2016
Just got my first delivery of Juicy! It smells so good!!!!!
12/05/2016
The bottle is a lot bigger than expected, I've had many compliments on the smell! I love it!
12/04/2016
I hate it!!! Just to strong and offensive.
12/03/2016
delicious smell! makes me feel great when i wear it!
12/03/2016
Love it! My favorite so far!
12/02/2016
It's ok I'm literally giving it 3 stars cause my expectation was probably way too high. I've always lived juicy fragrances this one I can't say I love but I also don't hate it either
12/01/2016
Love love love, the smell stays strong all day
11/22/2016
It doesn't smell bad, it's just not for me. Floral notes are a little too strong for me.
11/21/2016
Yuck. Way to strong. Smells like a grandma.
11/11/2016
One of my absolute favorite scents!!
11/06/2016
One of my favorite scents!! Great for all seasons. Clean fresh florals. Also great for daily wear 💗
11/05/2016
One of my favorites!!
11/04/2016
This Juicy Couture is one of my favorite perfumes of all time.
11/04/2016
This perfume was too strong for my liking, the floral scents were way too over powering.
11/04/2016
I love this scent. It smells great, but doesn't last long.
11/04/2016
I love this scent, just a little goes a long way!!!
11/03/2016
Have always loved this scent!
11/02/2016
Great fragrance. Lasts all day.
10/24/2016
Really pleasant fresh floral fragrance. Great for day time and for all ages. I don't smell the caramel notes at all and definitely not the watermelon.
10/22/2016
Smells good, a little strong only need one small spray. Would i buy this scent? No!
10/16/2016
It smells nice but it does kind of remind me of on old lady smell....
10/12/2016
Love this perfume! Smells so fresh and light
10/11/2016
Nice for during the day. It is nothing that is really noticeable but enough to know you smell better than not smelling like anything. I would buy it for day use.
10/05/2016
Well first off this wasn't the perfume that I chose and second it made me smell like a 90 year old lady! TERRIBLE!!!
10/02/2016
Amazing sophisticated scent that lasts!
10/01/2016
OMG I in love am so happy I found scentbird
09/29/2016
its nice a bit light but long lasting has more of a citrusy with a hint of flowers to me
09/26/2016
This has been one of my favourites for several years. I tend to shy away from gourmand notes as I find them too sweet, but I find the caramel in this to be subtle and delicious. Many might find this to be suited better to warmer seasons, but I absolutely love it in the winter.
09/24/2016
I love Juicy Couture..Sweet with freshness.
09/11/2016
Too mature for me. It's not awful, just totally not for me. Smells like a mom perfume
09/10/2016
Not a bad scent but not for me personally. Seems to be more of an older scent for more mature women. It does smell much different after it's been on a while and it definately fades.
09/07/2016
It smelled great
09/03/2016
I've been wearing juicy for years!! It's definitely authentic!!
09/03/2016
LOVE this one!! ♡
09/01/2016
I just love this all time fav!!!!!
08/31/2016
Not very happy with this one. Scent just does not smell like the juicy I know and wear. Very sad & disappointed.
08/01/2016
I received my first scentbird today and I picked juicy couture ...oh my word I Love it...I like fruity or flowery fragrances this one is beautiful...love love love it....
07/31/2016
Hmmmm...unfortunately this scent is just not for me :( I wish I knew which Juicy Couture perfume it was that caught my attention as a woman walked by one day.. I had to stop her and ask what she was wearing but she just said "it's one of the Juicy Couture perfumes". It was so stunning!
07/31/2016
I get so many compliments when I wear this! I actually forgot what it was as it wasn't printed on the bottle!
07/30/2016
This is the only perfume I wear!!! Love it!!
07/30/2016
One of my favs
07/23/2016
I absolutely love this perfume.
07/20/2016
This is just so sophisticated...I have loved this one since the first time I ever tried it. It's not sweet or flowery, which I love. I can't handle sweet perfumes. It's romantic. I tend to gravitate towards Light Blue, Amarige, Romance...this falls into those categories. Love it!
06/08/2016
This perfume smells like old lady. I was also upset that no info can in the package about the perfume.
06/03/2016
I love it ! It's not strong it has a lite floral smell it's not over powering!❤️
06/02/2016
This smells great very similar to the description above I love it but wish it lasted a little longer.
05/31/2016
Love it. It's a nice balance of sweet, fruity and a light floral.
05/27/2016
I have smelled this on several people and love it! So I thought I would try it on Scentbird. I am buying the big bottle! It smells so light yet noticeable! LOVE IT
05/21/2016
This Juicy Couture perfume is one of my perfume staples. I am not a huge floral person, so I based off the description I never would have thought I would like it as much as I do. It is long lasting & just a great everyday perfume. What I love about all of the Juicy fragrances I have tried is that they are awesome for pretty much any occasion! Love!!!