Juicy Couture
I Love Juicy Couture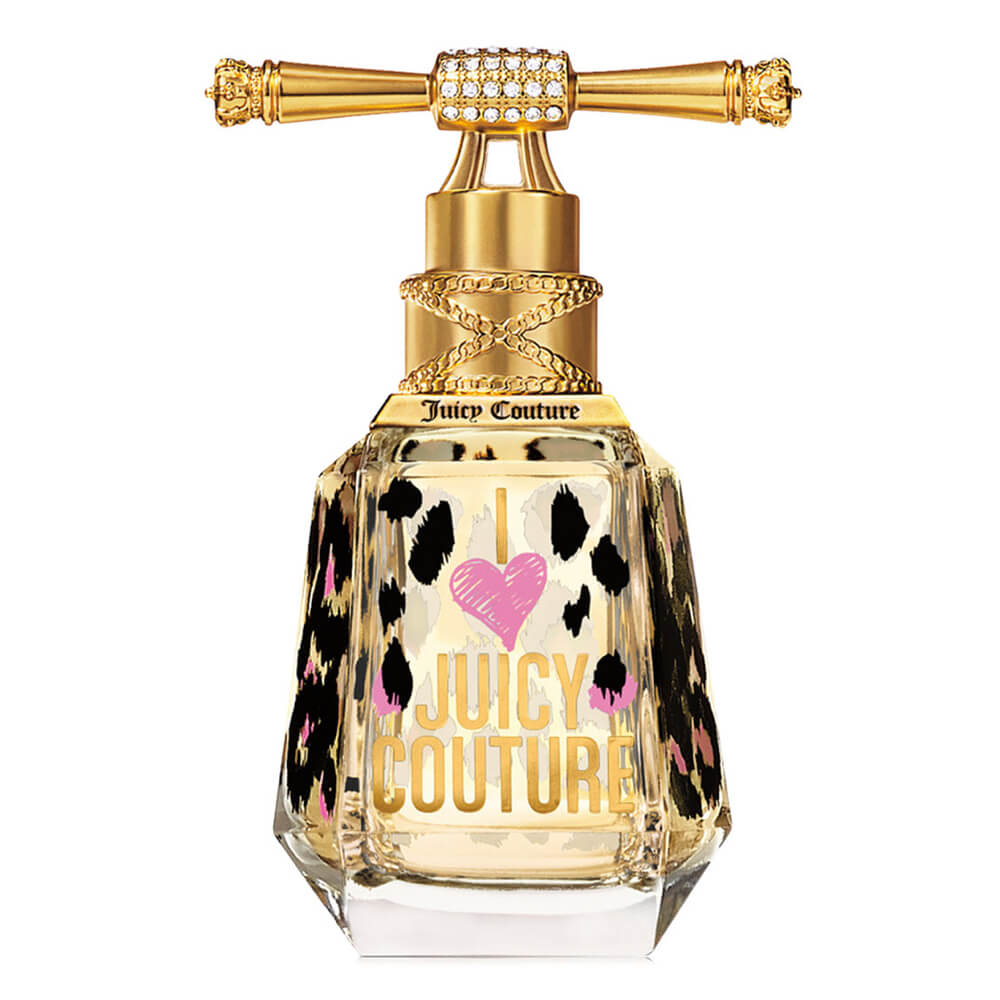 Get a 30-day supply of I Love Juicy Couture
for
$
14.95
Notify me once this scent is available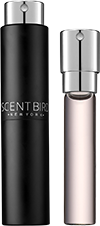 0.27 oz subscription

0.27 oz a la carte
Share and earn free perfume
Notes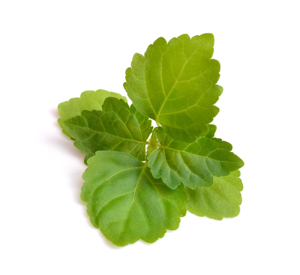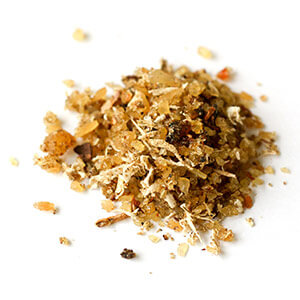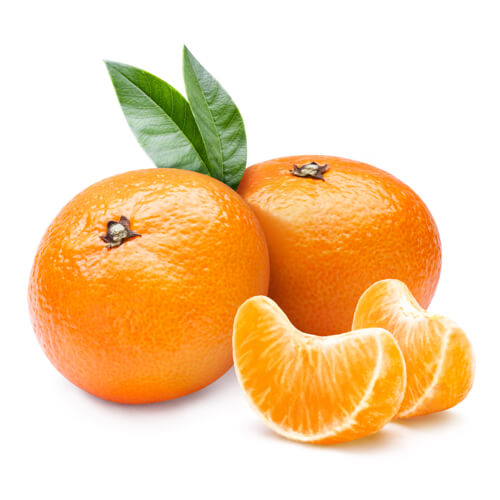 Description
This bold fragrance opens with lush fruit notes of taffy apple, red currant and sparkling mandarin. Fresh jasmine petals and pink honeysuckle blend with patchouli and musk to create this addictive, playful scent.
You may also like
I Love Juicy Couture description
Are you a Sex and the City fan? If so, you'll surely remember the cocktail that was so beloved of the girls, the bright green Appletini. A very dry martini made with apple liquor instead of gin, the Appletini manages to be lusciously fruity and bone-dry at the same time.
Juicy Couture's I Love Juicy Couture smells delightfully like an Appletini poured over dry ice and patchouli. It smells wonderfully clean and invigorating, with a fruity tang that lingers all night.
I Love Juicy Couture starts off with a curl of mandarin peel perched over juicy, shredded green apple and little sour pops of redcurrant. Despite the mention of taffy apples in the notes, the apple note is fresh and tart, with a musky edge that underlines its essential briskness.
The fruit notes fit smoothly over a mélange of clean, soapy patchouli enlivened with hints of crisp white jasmine, lily, and honeysuckle. The patchouli and the fruit give the scent a lovely balance of youthful sweetness and grown-up earthiness.
The patchouli and musk are both diffuse and light, with a texture that feels like whipped air. Yet the sweet florals and the crisp fruit keep the scent juicy. A touch of dry amber in the base wraps everything up in a resinous warmth, like the crackle of smoking woods on a campfire.
I Love Juicy Couture is gently sexy in a clean, all-American way on the skin. It plays on both the Egyptian musk oil and fruitchouli themes so popular in modern perfumery, but gives us something new and exciting with its apple peel freshness. The end result is a "my-skin-but-better" scent that amplifies the fresh glow of one's own natural scent. It's sexy in a cool, tomboyish way that's eternally chic.
Read more
I Love Juicy Couture by Juicy Couture Reviews
11/15/2017
Got a lot of compliments on the smell!
11/05/2017
This was my first one to try. Smells okay but definitely not a favorite. Agree with the other reviewer about it smelling like an old woman. Not a good choice if you are in your 20s.
11/03/2017
I love them very happy with it
11/01/2017
I did not like this one at all. If I could I would give it no hearts, it has a hint or patchouli oil which I hate. I wish I could exchange it. a waste. In my opinion.
10/24/2017
I wasn't a huge fan of the smell but my boyfriend really enjoyed it and would tell me I smell good quite often. When I received my bottle and took it out of the twist case it looked and smelled like it was leaking....
10/19/2017
Oh wow! Smells like old lady.. worst one I have ever gotten 😝 Had to air out the house just from a couple sprays. If I could give it a - I would
10/15/2017
Unfortunately I don't love this scent.. I have worn some Juicy Couture but I feel that this one is a little too much.. Spicy.. not an everyday scent. I would still wear it out on a formal dinner..
10/12/2017
I love love love this perfume. It's sweet but not overbearing... it lasts a few hours and leaves a very light scent after that. I would definitely buy the whole bottle soon.
09/30/2017
Just received this today. Huge fan of JUicy couture. This is another favorite of mine now. You can't go wrong with this scent! It's a perfect blend and last! I'm so happy I joined and look forward to knew perfumes to come.
09/21/2017
Love my fragrance and can't wait for the next 😃
09/07/2017
I feel like this scent was the opposite of how most perfumes go. It didn't smell so good in the bottle but once I sprayed it on me I absolutely fell in LOVE with it! It's flirty and summery and perfect for any occasion plus it lasted a really long time on me!
08/31/2017
This month I just loved it. It was so me. It's so hard to explain
08/28/2017
I love this scent. Received a lot of compliments
08/15/2017
This is a great light summer scent .
08/14/2017
Love the smell !! wish it will last longer than a couple of hours...
08/14/2017
Love the smell !! wish it will last longer than a couple of hours...
08/04/2017
I LOVE this scent. I love all of juicy couture scents but this one was my favorite.
08/01/2017
Love this smell sweet calm flora with a spice scent most favorite scent I got so far. Thank you! 5+❤ P. S. I would to to add that there are other opertunities when you find a favorite you can purchase more of the one you favor YEAH. Also scentbird has gift sets too which i purchased for my mother and sisters birtdays in june they absolutely loved there gift sets. Thank you Scentbird 5+❤
08/01/2017
I absolutely love this scent however .. it DOES NOT last 30 days . The scent is sooooo nice
08/01/2017
I love it! Will be using it on a regular basis! So glad i picked this one!
07/21/2017
this scent is not what I expected. Unfortunately I didn't even use my sample, I Used another scent! I will be giving it away to someone that likes it !
07/14/2017
I had smelled this when it first came out and like it. When I saw it was available I immediately decided to try it. I really enjoy it. It's not too strong and it fades as the day goes by. I would definitely get it again.
07/13/2017
I've heard of this fragrance and decided to try it ! I was very pleased with the scent and it wasn't overpowering . It's now in my regular rotation !
07/13/2017
Totally love this one! Very unique fragrance that I find "sexy" for both day and night because it's not overbearing.
07/12/2017
Great scent, smells great without being over powering!
07/12/2017
This perfume is not too light but not to strong at all. It's a nice smell but not something that's exactly for me. It's not an everyday perfume but smells nice.
07/11/2017
I LOVVVVVEEEE this, I had it before and got the gift set with great lotion, too bad you can't get just the lotion for this scent! Smells amazing and lasts
06/30/2017
I must get more!!!!!!! I use it every day it smells amazing!!!!!!
06/21/2017
nice fruity and floral scent
06/15/2017
I fell in love with this as soon as I sprayed it. I have yet to smell a Juicy fragrance I didn't like. This one did not disappoint.
06/13/2017
I did not get any fruity notes in this perfume. In fact, the scent reminded me more of Juliette Has a Gun "Mmmm" . A good scent, but not playful or fruity. If this is what the authentic perfume smells like, I'll pass!
06/13/2017
I love the fruity smell! Yum
06/13/2017
I love this scent & so does my bf!!! Smells great...but most juicys do
06/10/2017
Clean sweet smell, not my favorite Juicy fragrance but that's why I signed up for scentbird was to test dents out before spending $90. As with other Juicy perfumes it does not last long but I expected that.
06/04/2017
I love the Smell very flirty and fun, sweet.. only done fall is that it doesn't linger all day it fades over time. But i love love the smell!!
06/02/2017
Smells good, fish clean scent
05/31/2017
I love love this perfume. It just smelled so good. I got my friend to sign up for scent bird after smelling this perfume on me.
05/23/2017
Absolutely love this scent! The only reason I gave 4 hearts instead of 5 is because it fades so quickly. After a couple hours I couldn't smell it anymore-not that I want it to attack my nostrils all day...but it would be nice to smell it every now and then throughout the day. It's musky without smelling too manly or old lady-ish. May just be me...but also has a tiny hint of a baby powder-like smell towards the end.
05/23/2017
a bit strong on the musk side, but still nice
05/20/2017
Loved this scent, the patchouli oil is what I like best, I probably love every scent with patchouli oil. lol, But this one my daughter and I actually went through a full sample in about 3 weeks or less just cause we loved it so much and wanted it on all the time, guess maybe the scent don't last as long unless were just the type to constantly spray ourselves everytime we leave the house just in case. LOL, will definitely recommend to family and friends. Thank you scentbird!!!
05/18/2017
Smells nice, but doesn't last long. I liked Viva la Juicy better.
05/03/2017
To me, it smells like an old woman. Didn't like it. Im into the sweet stuff, but this doesnt smell sweet to me. I have liked other scents like viva la juicy. I am glad this is a small bottle.
05/03/2017
Awesome perfume. It smells so good. I get tons of compliments when I wear this scent. I'm going to get a big bottle of this because I love it.
04/28/2017
I do not like this at all. It doesnt smell fruity to me at all.
03/06/2017
I didn't like this one it's more for a teenager
03/06/2017
Love the smell very delicate. Love it
03/06/2017
I love this scent!
03/06/2017
This is truly going to be a go to fragrance for me!! It smells classy but also casual. I'm so in love with "I Love Juicy Couture" muah!!
03/05/2017
Love this truly a winter scent
03/05/2017
I love Juicy Couture fragrances and this one is no exception. Wonderful.
03/03/2017
Its OK, like it at first but then kind of musty. Wearable every once in awhile but not a everyday smell. Doesn't really stay on
03/03/2017
It's awful. Smells like old perfume and alcohol
03/01/2017
A NEW FAVORITE!!! WILL BE PURCHASING THIS FRAGRANCE.