Juicy Couture
I am Juicy Couture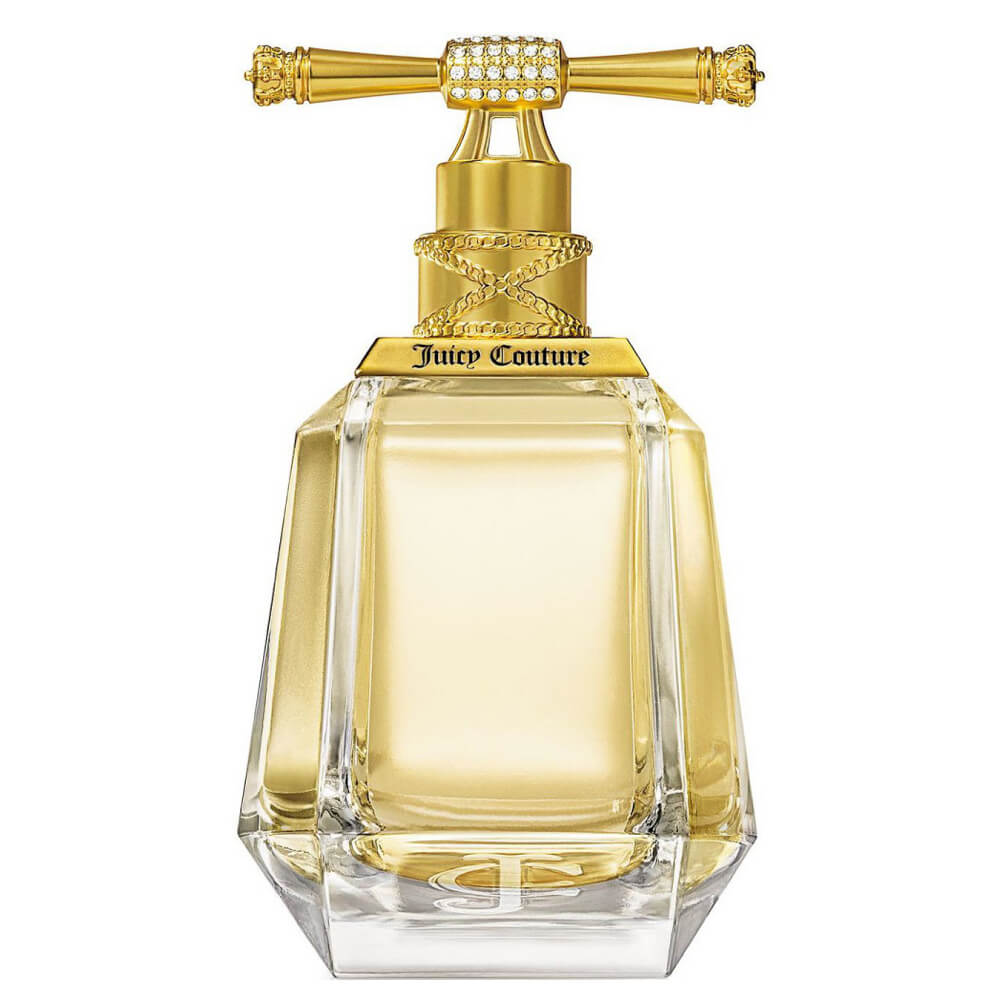 Get a 30-day supply of I am Juicy Couture
for
$
14.95
Notify me once this scent is available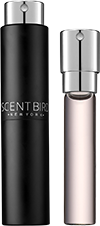 0.27 oz subscription

0.27 oz a la carte
Share and earn free perfume
Notes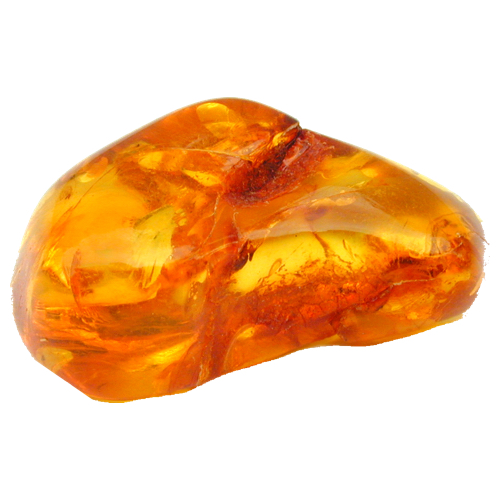 Description
She's irreverent and unconventional with an intense and playful sensuality that makes her unforgettable. She is bold and fearless. A glamorous rebel with an individual spirit and style that makes a statement to the world. Her fragrance declaration is: I Am Juicy Couture. I Am Juicy Couture combines ripe, juicy fruits to open this bold and alluring scent before blending a seductive mixture of gardenia and cashmere woods. The fragrance opens with the biting succulence of bursting raspberry, freshly tart pomelo and lush passion fruit. In the heart, a narcotic temptation of gardenia, heliotrope, dreamy rose de Mai and sensual sweet pea combine. It finishes with an addictive luxuriousness of soft musks, warm cashmere woods and candied amber.
You may also like
I am Juicy Couture by Juicy Couture Reviews
10/24/2016
Smells sweet and sexy. Scent isn't overpowering at all. Great staying power as well.
10/05/2016
I can't tell you what this smells like because i never received the scent for the month of September but they sure did charge me for it.I will be canceling my subscription and taking legal action.unless you feel like getting ripped off i wouldn't recommend ordering from this site.
10/05/2016
It's warm, and clean, and fruity. It's just perfect. I love it.
10/05/2016
Love it...one of my favorites
10/04/2016
Not crazy about it.
10/04/2016
Definitely one of my favorite scents
10/04/2016
It's soft. I like it
10/03/2016
This is by far my favorite perfume. I love love love it. Definitly will be ordering some more
10/03/2016
Not in love with it :(
10/02/2016
Absolutely love this scent. One spray goes a long way and it lasts a long time. Will buy again
10/02/2016
I like this perfume, but do not love it. I feel like I like other Juicy Couture scents better. This perfume is a nice, everyday scent.
10/02/2016
Love this! Hoping Juicy Couture Rose comes out soon!
10/02/2016
I smelled this in an Ulta catalog I received in the mail and really liked it. I decided to put it in my que and Im glad I did. This is a sweet scent that's not too heavy. It smells fruity and slightly floral. I'm not too sure about the staying power bc I think we get immune to the smell after some time of wear and can't tell if it still smells on us or not, but its a scent I'd def recommend if sweet juicy and floral is your scent.
10/01/2016
Love love this scent!!
10/01/2016
Love this smell its soft .. powdery and sweet love it
10/01/2016
Loved it..smells sweet and sexy. Got many compliments while wearing it.
10/01/2016
Its ok Viva la Juicy is much better....
09/30/2016
I LOVE this!!! So pretty and sweet. I want my whole life to smell this way :)
09/30/2016
I love this fragrance so much in the last is more than 7 hours
09/30/2016
Absolutely seductive! I get compliments all the time. Way better than expected. A sexy and flirty scent that can be worn during the day, at the office or even on date night.
09/30/2016
it's ok. Not as long-lasting as my other Juicy Couture parfums.
09/29/2016
I really like the scent. It's definitely sweet but it mellows out. And it last all day.
09/29/2016
I love this scent! My favorite from the Juicy Couture line (which is my favorite line). I have worn I Am almost everyday since it arrived. It is sweet, sexy, and strong but not overpowering.
09/26/2016
Another win for me. I received a sample in a catalog and had to have it. Thanks Scentbird.
09/22/2016
Beautiful, lingering scent. It's perfect! Unfortunately my bottle is faulty 😟 very little sprays, starting to leak.
09/10/2016
I liked the sweetness of the perfume but I don't like how I'm smelling an undertone of baby powder. Maybe it's just my nose. But it overall was still a good scent
09/10/2016
I love the smell. It doesn't last long though but it's really nice!
09/08/2016
Absolutely LOVE this scent. It's gorgeous! Very flirty and sweet. Perfect for everyday wear or a special occasion.
09/07/2016
Love, love, love this perfume!!
09/07/2016
Smells good. A bit too sweet for my taste.
09/06/2016
Smells a little too much of fruity baby powder to me
09/05/2016
LOVE!!!!! I get compliments everywhere I go!
09/05/2016
I am totally LOVING this!!
09/05/2016
This scent us very sweet and light. Perfect for summer
09/04/2016
Love the scent! Just wish it would last longer.
09/03/2016
This smells wonderful! Just like all the other Juicy perfumes;)
09/03/2016
I would ware this as an everyday perfume. Nice scent
09/03/2016
I loved this so much... However it fell n broke now I need to reorder
09/02/2016
It's a beautiful scent however it didn't last long at all.... Like scent was unnoticeable after an hour! Quite costly if u want to stay smelling good with this one!!!
09/01/2016
Wasn't my favorite. Smells soooo sweet it gave me a headache
08/31/2016
Loved it! One of my favorite perfumes now.
08/31/2016
I love the smell, but for some reason, the bottle I got for this one, does not fit in the little case! It's like it's too small... I kept switching with the previous one to see and all the other ones I have gotten, fit. Just not this one. I find that really weird. So now I have to just use it out of the case. Not really happy about that.
08/31/2016
I love it ! Fresh floral!
08/31/2016
I love Juicy Couture! I'm sure I will choose it again!
08/31/2016
Sweet with a full-bodied undertone to me. Sexier and more mature than my other juicy perfumes.
08/30/2016
It's a sweet non overbearing scent with rich undertones... Doesn't last Forever but has a good time span on it.. Good everyday perfume
08/29/2016
this scent is amazing...it smells soooo good and people complement when they smell it
08/29/2016
I havent received my perfume yet.
08/23/2016
I do love this scent. It lives up to its name. Definitely for Juicy Couture lovers. It is more bodied though. Warning: to me, it does not last as long.
08/19/2016
I adore this scent. It has just the right amount of a soft sweetness that lingers on my skin perfectly. It's not powdery or mature smelling either.
08/11/2016
Love this scent - soft and sweet. Does not have long staying power though.
08/06/2016
I love this scent so much.. One of the second scent I actually went out and purchase the big bottle too
08/05/2016
This perfume smells amazing. Love it.
08/04/2016
My favorite scent
08/03/2016
I LOVE THIS SCENT BUT it doesn't last as long as I would like. The smell is literally so beautiful but it really fades. If I bought the whole bottle which I'm tempted, I know I'd have to reapply during the day. I'm a hair stylist and makeup artist and always make sure that I smell awesome since I'm in close contact with clients.
08/02/2016
l love juicy coutures "i am juicy" this is literally my favorite juicy fragrance its a sweet juicy fruit scent that still ebodies the maturity of a woman so excited to have this come in this month!
08/02/2016
Love this fragrance
08/01/2016
Love it!! Want a free month???
08/01/2016
Scent doesn't last long.
07/31/2016
Nice fragrance but doesn't last very long.
07/12/2016
it was nice lasted a while and wasnt overpowering
07/08/2016
Love this scent! It is sweet but not too sweet. It is a clean scent for everyday.
07/06/2016
This is one of my favorite Juicy Couture scents. It has a very sweet modern smell.
07/05/2016
Love! Love! Love! Makes me feel sexy. My boyfriend loves it when I wear this scent.
07/03/2016
Very nice everyday perfume. Scent does not last long but very nice.
07/03/2016
i love this scent
07/02/2016
Love this perfume ! Sweet and flirty !
07/02/2016
It's nice. The scent doesn't really last long though I have to reapply often when I wear it. I do like the fact that I can wear it daily if I choose.
07/02/2016
Very good scent
07/01/2016
Love this!!!!!!!
07/01/2016
i love this. so pretty and great for everyday wear
07/01/2016
Nice light everyday scent. Not long lasting. Will have have to keep reapplying throughout the day. Very fresh scent.
07/01/2016
A warm, sweet scent. A bright fragrance that works for everyday wear.
06/29/2016
I love this perfume fruity but also warm after the scent settles I really smell the vanilla in this perfume. First time I sprayed it I wasn't sure if I would like it or not. After a couple of days I really fell in love with this one.
06/23/2016
Not quite strong enough, and will have to apply too often due to it's strength issues. Nice scent, it just needs to be stronger.
06/21/2016
I love this scent! It lasts so long and is not too overpowering.
06/06/2016
Smells good; Flowery,fruity and sweet all at the same time. The problem is this perfume is too light and almost immediately after I spray it the scent is gone. I wouldn't recommend....
06/05/2016
Super sweet, but not for me
06/04/2016
Perfect summer scent that's not over powering but I have to reapply more often than I'd like.
06/02/2016
I really like it but seems to fade quickly
06/01/2016
I love this perfume it smells so Good
06/01/2016
A very light and pleasant fragrance. I love it.
06/01/2016
Smells amazing. Perfect spring/summer scent. Perfect blend of fruity/sweet for the 20-something. Wished the scent lasted longer on my skin.
05/25/2016
I absolutely love this scent.
05/22/2016
I LOOVE this one! It is perfect! Just the right amount of fruity. This one is a keeper.
05/02/2016
I received a sample of this from Ulta months ago and was on the fence about purchasing. I finally decided to join Scentbird and as soon as I saw this was a selection, I jumped on it. I LOVE THIS PERFUME!! I'm not a big fan of Juicy Couture in general, but they sure do make some great smelling perfumes. I am Juicy Couture is definitely going to be a staple in my collection and, dare I say it, just may become my signature scent (maybe...Clean's Skin is holding that spot right now)! My fragrance preferences really vary based on the mood I'm in, but this one seems to work no matter what. It's kind of fruity and floral, but not too much of either and, really it's just a perfect blend of awesomeness!
05/01/2016
Best smell I've ever worn!! Will be purchasing
04/30/2016
Love, love, love this fragrance!
04/26/2016
A more "grown up" scent than the norm for Juicy Couture. Powdery, yet sweet and a bit fruity, this scent is pretty much perfect for anywhere, anytime.
04/26/2016
A more "grown up" scent than the norm for Juicy Couture. Powdery, yet sweet and a bit fruity, this scent is pretty much perfect for anywhere, anytime.
04/25/2016
I really like this perfume. Very nice sweet scent. My only complaint is that it doesnt last long.
04/02/2016
Absolutely loved this scent when I smelled it in the store. But this sample smells a little different, not sure why. The scent in the store smelled fruity but with a little something extra that made it feel sophisticated. The scentbird sample smells slightly fruity but more powdery. I still like the scent, but I think I prefer the version I smelled in the store. I'm still considering buying the full size.
04/01/2016
Its okay for me it had a little bit of a powdery smell to it i'd probably won't go out and buy.
03/29/2016
I absolutely love this scent...it's nice, fruity, sweet and sexy! I might just buy the big bottle!
03/29/2016
I love it!! I'm glad I can carry it in my purse now.
03/23/2016
Love it! Might buy the big bottle
03/03/2016
Another winner from Juicy Couture, not to much just right for the office.
03/02/2016
Fun, flirty scent for women 17-27 :)
02/29/2016
love love love this scent. This is one of my new favorites!
02/19/2016
It smells good but a little too sweet for my liking
02/05/2016
Very sweet. A little goes a long way. If your a fan of other Juicy Couture fragrances, this one is not disappointing at all!!
02/02/2016
Love this scentsovery much..would definitely Recommend
02/02/2016
Love this scent so very much....would definately recommend
02/02/2016
It's a bit more sophisticated than the original Juicy fragrance...still sweet and fruity but not bubble gummy.
02/02/2016
A more sophisticated version of original juicy couture. It smells heavenly. I may buy a big bottle because it smells so good.
02/01/2016
Love the smell and the size you get :) Super happy with Scentbird
01/31/2016
Smells fruity (berry) with an undertone of vanilla. Typical Juicy fragrance. Not extremely long-lasting, but I really like it. Would make a good spring and summer scent.
01/29/2016
It's not the most unique scent ever, but if you enjoy sweeter scents, it might be for you.
01/29/2016
This is lovely!
01/27/2016
My favorite new fragrance! Think of Juicy's "sexy, older sister". More sophisticated but still fun. Great scent for daytime or date night. Not overpowering... didn't give me a headache... But noticeable by others! A must try!!! 💗
01/22/2016
Not a typical Juicy scent..more mature..not as flirty and fun. .initially very strong but then softens. .juicy dropped the ball on this one ,my least favorite scent from JC..
12/28/2015
Beautiful fragrance. Love it!
12/12/2015
its ok it smells a lot like a jessica simpson parfume so i dont think its worth the price