Juicy Couture
Couture La La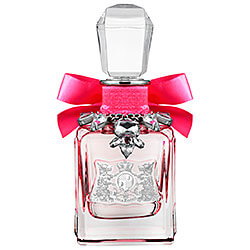 Get a 30-day supply of Couture La La
for
$
14.95
Notify me once this scent is available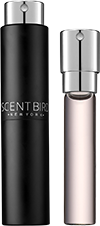 0.27 oz subscription

0.27 oz a la carte
Share and earn free perfume
Notes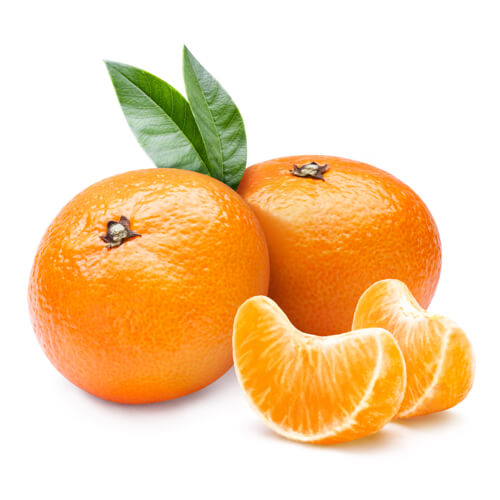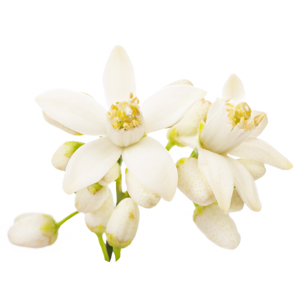 Description
A little punk rock, a lot of free spirit. Couture La La blends bright sparkling mandarin with bold white florals for a fragrance experience that captures the essence of femininity ...
You may also like
Couture La La by Juicy Couture Reviews
03/06/2017
It was a pretty smell but it gave me a headache after just a few minutes of wearing it. I ended up giving it to my cousin. I was disappointed because I'm usually a fan of all of Juicy Couture's perfumes.
03/05/2017
I just didn't think it smelled that good. Especially compared to other juicy perfumes.
03/05/2017
Love this scent....nice floral touches
03/05/2017
I love the scent, perfect for daytime wear. It lasted a while on me, and i think it was slighty floral with a hint of fruit, but not overpowering. A fave of mine in the Juicy Couture is Gold, and this one is my second.
03/05/2017
I love the light, flirty scent. It is so nice for daytime wear. The one thing I was disappointed with was the length of wear. It didn't last all day and I had to touch up a couple times. Other than that it is wonderful!
03/05/2017
The scent only last a few hrs.
03/03/2017
love the scent.
02/27/2017
This was not fruity at all. More musk than I care for. Definitely do not like this one at all :(
02/06/2017
One of my favorite scents.
02/06/2017
It's OK if I sprayed it the night before but smells to much alcohol at first spray
02/03/2017
Not my favorite but it's nice.
02/02/2017
Love the scent and it last a long time
01/04/2017
I love Juicy Couture!!
01/02/2017
I love the fruity clean smell!
01/01/2017
This scent is one of favorite. It's fruity, and a hint of citrus.
12/31/2016
love the fragance
12/31/2016
Love it for everyday!
12/31/2016
A little strong a times
12/31/2016
I am an avid user of Viva la juicy but had never tried Couture La La. It is ok but has a paculiar smell at some points. Not something I would buy myself if I had the choice.
12/30/2016
Love love love!
12/30/2016
I hate it!! Not for me at all, it's way too strong for me
12/30/2016
I love basically anything Juicy Couture. This is no exception.
12/29/2016
Smell amazing!
12/24/2016
This has got to be one of my favorites. I can wear this fragrance every day. It's not too dramatic and just light enough for the office. A fresh and beautiful scent. I love it!!!
12/22/2016
A lovely and sweet smell that isn't overpowering. Not a lot of staying power for longterm wear so you may need to reapply midday. Definitely a favorite.
12/16/2016
It was so yummy!! I would consider this to be a good spring/summer scent though...
12/16/2016
My favorite Juciy scent. It's now one of my favorites in my collection. It just smells fun and youthful (in a good way, not like childrens perfume) and reminds me of good times.
12/06/2016
Doesn't smell like the perfume I chose.
12/04/2016
Juicy Couture usually smells fantastic but I did not like this one. To strong.
12/02/2016
I love this sent
12/01/2016
This is a little too much floral for me. I was hoping for more of a fruity scent. It's okay and people who like floral would love this.
12/01/2016
Hes un aroma delicioso se los recomiendo.
11/30/2016
I absolutely love this scent!!!!
11/30/2016
I like the scent but it's not very strong or long-lasting.
11/22/2016
Not what I expected from Juicy Couture. I usually oove all scents. This one is not bad but not something I'd buy either. It's a scent you have to smell a few times before you decide. Just a bit strong for me.
11/19/2016
Omg I love the scent. Smells very warm and flirty
11/08/2016
Love this perfume!
11/05/2016
This was a little sweeter than I anticipated but it's a nice scent
11/04/2016
This scent is so nice. Its clean and classy and lasts all day. Its not overpowering but it is strong. I like this perfume a lot even though I generally go with a more flirty scent
11/02/2016
LOVE LOVE LOVE
11/01/2016
I really liked this scent. Lasts all day with just a couple sprays. Not too powerful. A nice citrusy smell.
10/31/2016
Absolutely perfect! I will likely buy an entire bottle of this <3
10/29/2016
Not my favorite. A bit old ladyish for my taste. Does not last all day. Nothing like viva la juicy.
10/25/2016
This is to strong for me and makes me nauseous. For those who like very strong perfume will love this. Id give it 3 starts but I cant because the bottle was not filled all the way.
10/20/2016
Smells nice but doesn't last all day
10/14/2016
This one I actually like and will be buying the real thing
10/06/2016
Not for me at all. Just didn't like the smell.
10/04/2016
usually love Juicy perfumes.. especially Viva La Juicy and Viva La Juicy Noir. This one was too fruit for me, and reminded me too much of Clinque Happy, which I already have!
10/04/2016
It was bery nice smelling. It has a citrus smell. It is not over powering. I liked it.
10/03/2016
I did not get this perfume and I am pissed. I got something that smells awful. "Commodity Gold"
10/01/2016
I really like like this perfume. I can wear it and time all day.
10/01/2016
Loved the scent 8 out of 10
09/30/2016
Not my favorite
09/24/2016
the highlight notes are exactly on point--flirty, fruity, floral. Super girly and sweet. You won't offend anyone's nose with this, but the scent is the same as what you can get from any of the Britney Spears line for a lower price point.
09/08/2016
Not super long lasting on me. But the sent is really pretty.
09/05/2016
Doesnt last that long
09/04/2016
Smells good doesn't last long...
09/02/2016
This smells great.
09/02/2016
Can't believe how great it smells. Looks like I'll bet using it for quite a while
09/02/2016
Smells very nice, sweet and light.... but does nit last long..... have to reapply mid morning or mid afternoon
08/31/2016
Love this juicy perfume. Very sweet and fun to have to switch up scents.
08/30/2016
I do not like this scent at all. It smells like cheap perfume you buy at CVS or Walgreens. Pure Alcohol smell. I wanted to return it the minute I got it.
08/30/2016
Personally I don't care too much for it the scent doesn't last long
08/30/2016
Love the scent of this one it smells fresh and floral but not to over powering
08/07/2016
I love this scent❤️❤️❤️
08/06/2016
Love this scent
08/04/2016
Its ok, lil farmiliar! I have smelled this before, very common scent
08/02/2016
LOVE IT!!!! It smells Amazing!
08/01/2016
The scent is nice. A little too floral for me.
07/30/2016
Not a huge fan, but it's okay. It reminds me of the sunscreen smell mixed with a perfumey smell. I like the smell of sunscreen, but mixed with perfumey smell, not so much.
07/23/2016
I love viva la juicy and now that I've tried this I love it too! Will probably buy several times.
07/12/2016
it was light felt delicate, really enjoyed it
07/07/2016
I love it! Just wish it last longer! Does anyone know of a fresh, summery scent that lasts??
07/03/2016
Light fresh and perfect for summer, love that it's not real fruity or citrus smell. Love this scent
07/02/2016
Juicy Couture La La is a beautiful essence. It smells fresh and pretty. I feel like a beautiful lady when I wear it!!!
07/01/2016
Not really for me, it reminds me of many other perfumes, it doesn't stand out.
07/01/2016
I love this scent its fresh and sweet. It's great for everyday
07/01/2016
Was supposed to get this ....but got something completely different so......yeah
06/29/2016
This scent has a soft powder smell. It fits the typical Juicy Couture line. Though a beautiful scent, it's not one of my favorites.
06/27/2016
It is definitely a summer scent. But not my favorite. I reminded me of oranges, and citrus.
06/20/2016
Nice summer scent. I like it...
06/06/2016
Smells great but i would expect it to last longer.
06/06/2016
Not bad. But everyone sneezes when I wear this :( think it's just too strong for me.
06/06/2016
smells good nice summer scent
06/06/2016
It smells great
06/05/2016
Nice scent. Just doesn't last long. I had to reapply throughout the day.
06/04/2016
Love love love is scent😘
06/04/2016
I love it but my mother loves it even more. She signed up for Scentbird tonight
06/02/2016
I love this scent
05/05/2016
Fruity, flirty and girly this perfume is springtime. The renewal of the season growing and developing with something playful and endearing. This perfume is perfect for teens, young adults and adults who like fun and impish but sophisticated and uncomplicated scents. Very pleased with this choice but not sure it's a signature scent for me. Definitely a perfect date night choice though!
05/04/2016
Didn't like it as I though I would
05/02/2016
Didn't love this one
04/28/2016
I really wanted to like this, but I couldn't stand to wear it. I smell nothing fruity in it, mostly smells like what I assume my grandma would wear. I know that is harsh but honestly apple and orange - not even close.
04/24/2016
Great, light scent. Does not last as long as I'd like it to.
04/08/2016
My new favorite!!
04/05/2016
Smells flirt, love it
04/05/2016
I love Juicy Couture. Could wear it everyday.
04/02/2016
Really loved this scent!
03/29/2016
It wasn't my favorite, but it was still light and pretty enough that I was wearing it regularly.
03/29/2016
Love this scent, very pretty, light and fruity, perfect scent for spring. Doesn't last as long as I'd like but still very nice, I'll likely purchase a bottle.
03/29/2016
Love it! Smells so good.
03/04/2016
One if my favs. Just flirty and fun.
03/03/2016
very fresh smelling
03/02/2016
Overall a nice scent. Much more "floral" than I expected.
02/29/2016
This scent doesn't work for me. A little to floral and too loud
02/18/2016
I LOVE this perfume. Enough that I am going to buy a full bottle when my sample size is gone. It is citrusy, but not too much so and has just a HINT of a floral smell. One spray on my neck and one on my wrist (then I pat both wrists together once or twice) is just enough. My ONLY complaint is that I have to reapply it half way through the day. I would definitely recommend this for people that are not a fan of floral scents.
02/05/2016
NOT what I expected! Smells like old lady perfume, not fruity and fun at all!
02/03/2016
I liked the smell when first putting it on. Then later I smelled the floral hint in it and didn't like it. It just didn't work for my chemistry
02/02/2016
Smells wonderful...Absolutely no staying power =/
02/02/2016
It was nice when I first pit it on, but it didn't seem to have staying power. Half way through the day it wore off.
02/02/2016
Smells great! Very sexy !
02/02/2016
I love this scent! One of my favorites!
02/02/2016
I really like my perfumes
02/02/2016
Love this scent. Light enough to wear during the day but just sultry enough for evening wear as well.
01/31/2016
It's a little too floral for me
01/30/2016
I honestly didn't like this scent. It made my eyes water and I was sneezing like crazy with it.
01/29/2016
I love scents like this. Sweet with an undertone of sophistication.
01/03/2016
Great everyday scent. My daughter loved it.
12/30/2015
This was okay, not something I was really happy with. It has a "mature" scent to it I don't like.
12/30/2015
Love the smell
12/30/2015
I love this scent!!
12/29/2015
I absolutely love it. It smells great
12/29/2015
I absolutely love this fragrance. It is wonderful for everyday use.
12/27/2015
Couture La La is very easy to wear, perfect for daytime office use. It's a light floral with subtle berries in the background. It certainly is not overly fruity like Viva La Juicy Noir. It's a clean, fresh scent that I find is a nice change in the Juicy Couture fragrance line
12/25/2015
I love this scent! It's fresh, fruity, and fun. Great for everyday use. It really livens my spirit!
12/08/2015
This is a very floral and sweet scent!
12/02/2015
Smells A LOT like Clinique Happy. But a little lighter and more fruity. Its not my favorite but I don't dislike it either. I have received several compliments on how good I smell though so that's good I suppose. Definitely not as good as Viva La Juicy
11/12/2015
I love it! One of my favorites. Get lots of compliments on it.
11/02/2015
Love this so much!
10/30/2015
Smells great but does not last long at all.
10/29/2015
Love Juicy scents they are amazing I get a juicy every other month lol
09/30/2015
I really liked this scent. Unfortunately, it didn't last very long.
09/29/2015
Fruity, but with a much stronger floral and perfume-y scent than I was expecting. A little stronger of a scent than I tend to like, but not unappealing. Not an everyday scent for me, but nice for a little change of pace.
09/22/2015
I really like this scent! It's rare for me to find something that I do enjoy since my obsession is Chanel chance :) I've been wearing it for 6 hours now and I can faintly smell it on my wrist and jacket. Wish it was a tad stronger. But I do love it!
09/22/2015
I really enjoyed this perfume! It's hard for me to like many perfumes since I'm literally obsessed with Chanel chance. But this very nice. It doesn't last very long. I've had it on 3 hours today and I can faintly smell it :/
08/29/2015
I liked it but it doesn't last long on me I'm hoping to find a scent that last longer.
08/04/2015
Fresh and feminine! I love this scent, but it doesn't last very long on me, unfortunately. Still, it's great while it lasts!
08/03/2015
I love this scent its light yet sexy. And it smells so good my hubby and I are high school sweetheart and he says it reminds him of when we were younger lol.