Judith Leiber
Minaudière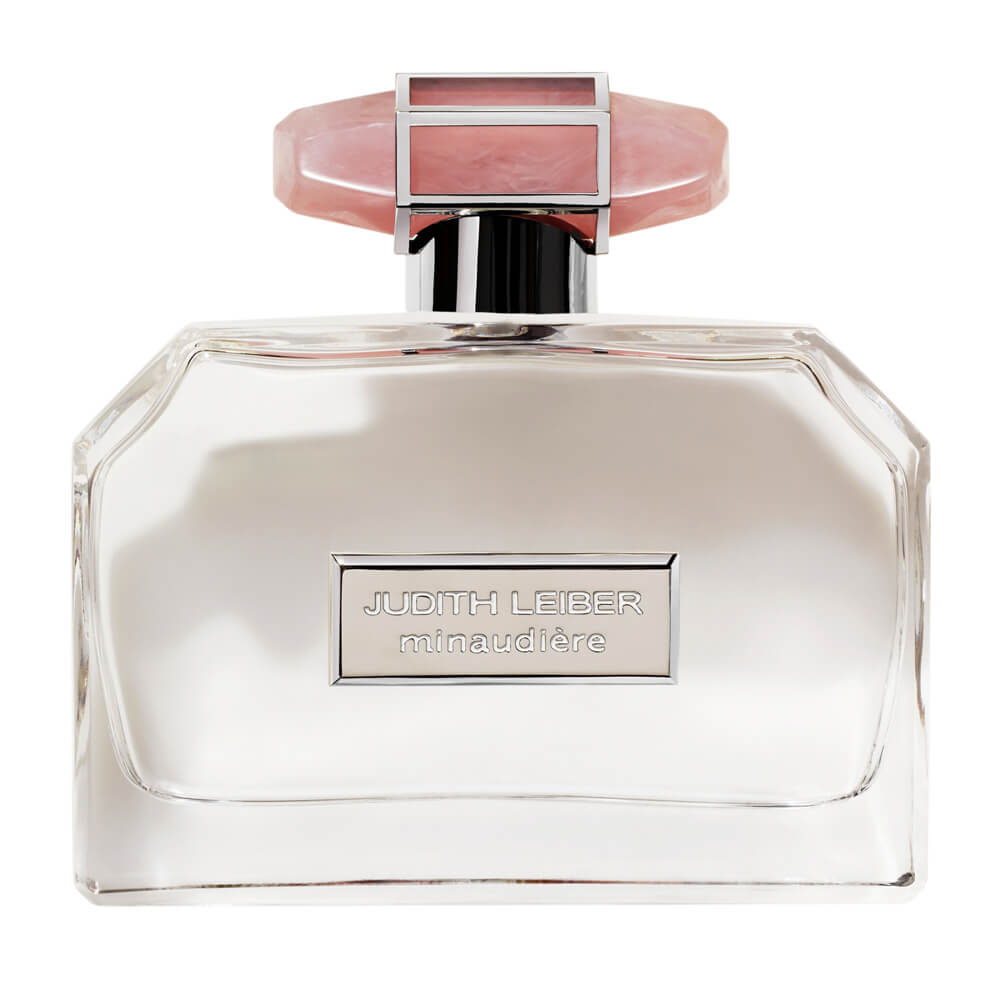 Get a 30-day supply of Minaudière
for
$
14.95
Notify me once this scent is available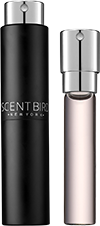 0.27 oz subscription

0.27 oz a la carte
Share and earn free perfume
Description
Three sensual feminine visions emanate from this dramatic perfume. Minaudiere starts out with a tempting, dark combination of apple and blackcurrant leading to an angelic heart of white flowers, jasmine, and lilies. A base of luscious, creamy sandalwood and warm, sweet praline accented with bright musk completes the visitation.
You may also like
Minaudière by Judith Leiber Reviews
12/10/2017
My absolute favorite perfume I've ever chosen from scentbird! I've ordered this 3 times now!!
12/10/2017
Absolutely love this perfume!! One of my favorites! I've ordered this 3 times!!
12/08/2017
Love the sweet smell
12/01/2017
LOVE THIS ONE. HANDS DOWN FAV!!
11/30/2017
It is light, rich, and sensuous....a touch of floral and sugar. I liked it as a fresh everyday scent with a little bit of class. It seems young and not overpowering but stands out. I would recommend it. My only negative is...it doesn't last all day.
11/28/2017
I honestly didn't like it at all, it's to sweet. I felt like I rubbed myself in cotton candy. Got a huge headache. Not for me.
11/26/2017
Way too sweet. Best for teens . The scent made me nauseous and it seems to last a while. Will never order again.
11/26/2017
I was pleasantly surprised by this scent. It's light but rich all at the same time. I've gotten compliments when wearing, which is always a good thing.
11/25/2017
I wish I could write a review but I have not received anything yet !
11/25/2017
Soft and sweet!!
11/15/2017
This fragrance was everything the notes said it would be, I actually haven't worn it yet but some accidentally spilled out the bottle on me when I opened it & the fragrance is lovely. I can't wait to wear it and see how many compliments I get.
11/14/2017
I really like this scent! I'm glad I chose it for my first order!
11/09/2017
This perfume smells like a cheap body spray. I️ am so mad I️ wasted a spot in my queue.
11/02/2017
Did not like this when I first spray it on, smells a little old lady-ish. After the first initial spray it smells pretty nice. Doesn't stay on long before the smell has faded so much you can't tell you sprayed it on.
10/27/2017
One of my favorite scents thus far! Floral, very sweet smelling!
10/23/2017
I'm totally in love with this scent! I can't get enough!
10/18/2017
This scent was actually surprisingly lovely. My boyfriend picked it out and I had never heard of Judith before, but this is something I would recommend for anyone. At first it smells very sweet and once it dries it smells warm and inviting. The perfume has a lot of depth to it. As someone in her 20's I feel it had just a touch of maturity that makes it better than your average sweet smelling perfume. My only complaint is that it doesn't have any staying power! Honestly really enjoy this scent and if it lasted more than an hour, I could see myself purchasing a larger bottle. It fades very quickly :(
10/11/2017
I was so excited to get this scent but was very disappointed when it showed up. It's one of the worst smelling perfumes I've ever smelt. It's smells so much like a grandmother that I had to wash my arm after I put it on. I will be throwing this scent away. I'd hate to put it on by accident. The last 2 scents weren't worth the money.
10/08/2017
This was my first perfume, I enjoyed it. It has a nice sent to it, recommend it for casual wear then elegant wear. Classy and mild sent.
10/06/2017
This scent is okay, but I don't love it. The fragrance reminds me of Can Can by Paris Hilton, which I wore when I was 17. It smells less mature than I would like. I will eventually use all of this sample, but I won't be purchasing more.
10/04/2017
This was my first subscription fragrance and I loved it so much that I bought it. It does get more muted and faint after a few hours but it still smell great.
10/02/2017
WOW. Love this scent! It's floral and slightly sweet just like praline. It's soft, so beautiful <3 New favorite
10/01/2017
Love this nice soft and clean smelling scent.
09/30/2017
Really like this one. It's very different. Great for fall.
09/27/2017
I absolutely love this one. Sweet smelling but not too strong. I have had a lot of compliments with this one
09/26/2017
So far this is my favorite scent I've received! It's so sweet and flirty but also fresh. It smells expensive too. I feel like this is one of those scents that you literally can't go wrong with! I'm sure most women would definitely enjoy this!
09/25/2017
I really like this scent, it is sweet but not super strong. It also smells like it will last through out the day
09/23/2017
This is a mature scent. If you're into Marc Jacobs Oh Lola or even Lola, you'll like this. It's really sweet with a subtle floral note, but I'm not into that.
09/11/2017
I never received my scent for August. I have now also been charged for September and haven't received my scent for this month either.
09/06/2017
This is such a beautiful scent. This is like my second bottle.
08/31/2017
Love this scent! Would definitely recommend it to friends.
08/31/2017
I love this perfume
08/31/2017
I honestly did not expect to love this so much. I didn't even select it on my own and would have never selected it on my own and I'm happy ScentBird automatically sent it to me!
08/31/2017
I love this scent! It is definitely not something I would normally wear because it has a candy sweet scent when first sprayed, but calms down after a few minutes. My daughter was in awe when she smelled it. She loves it as well. She said it has a crisp, clean smell that she smelled about 20 feet before getting close to me. I will definitely purchase this fragrance in the future.
08/31/2017
I LOVE this perfume. It's so fresh and yet mature. It's one of my favorites and I'm going to buy a bottle. My hubby can't stop nuzzling my neck when I wear it!
08/21/2017
I was really excited to get this after I had already tried some of Judith's other perfumes. This one is not really for me, unfortunately. the description would lead you to believe that it is spicy but sweet...in actuality it is sweet with a side of spice. I smell extremely fruity with slight amber musk undertones. As it's sitting on my skin, it's fading into something more and more fruity. As a person who loves Angel, and the oud version of this scent, not a fan.
08/17/2017
Smells so good!
08/05/2017
This fragrance is nice, just doesn't last long. It's an earthy tone, which I like but I wish it had a more lasting effect. I still wear it, but I mix it with one of my other perfumes. I wasn't disappointed, this was my first one from scentbird.
08/03/2017
I like the scent, however it does have a strong alcohol smell to it when first applied. Not something that I would wear every day as it is a heavy scent. Not similar to her other perfumes
07/28/2017
I liked it. Probably won't be something I wear often, but it is fresh and a nice change.
07/27/2017
This one is hard for me to describe. Definitely floral, a little fruity, and a little spicy. Unique. For me, this fragrance starts mostly floral and gradually gets fruitier & fruitier. I don't typically go for fruity scents. And although I did use and enjoy this fragrance, it's not one I would consider purchasing full size. I would say if you enjoy a fruity floral scent with a bit of mystery- give this a go!
07/24/2017
Love this perfume!! I can definitely smell the apple notes but it's not too fruity. In fact, I would say this scent is the perfect blend of flowers and fruit..a mature but not "Old Lady" scent.
07/24/2017
This is my first scent. It is a strong scent but not overpowering. I recommend using it lightly. It's long lasting. It has a light floral scent with a spice undertone, and subtle hints of vanilla. I'm very happy with the scent it's both intriguing and invites you in closer, it's yummy!!!
07/22/2017
Great all around!! I will def be adding this to my collection!
07/18/2017
First Perfume I've ordered and I'm in love!! Can't wait to share it with my girlfriends at work.
07/18/2017
I love this perfume! It is my new favorite.
07/07/2017
feminine scent. Smells like fresh citrus, great for everyday use.
06/28/2017
I really love the scent but it doesn't seem to last as long as many other perfumes. I'd be more interested to buy if the scent lasted all day.
06/22/2017
I just received this perfume and it is my new favorite! Perfect for summer and can transition all year long! Perfect mix of fruity/warmth/woods! I love it! I will be getting a full bottle soon. I think it's my new signature scent. :)
05/24/2017
I got this perfume in my mail today and I'm so excited! I already love this perfume and I can't wait to go out and wear it on me. Right now I just can't stop smelling my wrist. It strikes me as a unique scent - something new, something interesting and not boring. I can feel flowers, berries and candies/sweets in it - and these are all my favorite things, and I think this perfume will be great for the spring/summer transition. I really want to purchase full size in the future (but it's pretty expensive).
03/01/2017
This is a very intriguing scent. At times, I'm stunned by its depth, and at other times it smells like every other "mysterious" perfume. I'm pretty much fond of this scent and will continue to wear it...occasionally.
02/25/2017
I absolutely love this perfume - I get compliments every time I wear it!
02/21/2017
I LOVE this fragrance. It's warm, a bit spicy, but has a slight sweetness to it. Not heavy or cloying.
02/03/2017
This is a little girls perfume, not an adult woman. I guess my 5 year old will enjoy it!
01/25/2017
OMG!! I love the smell of this!!! May have to splurge with my OT & buy me some!!!
01/17/2017
Received this in my December shipment and decided to wear it for New Year's Eve and my friends all loved it - My boyfriend says I smell like one of the deserts my mom made for xmas. I'll be getting Minaudiere Oud for January and I can't wait to compare the 2.