John Varvatos
Vintage EDT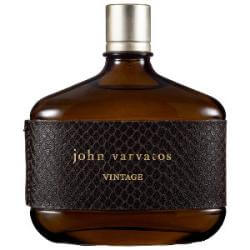 Get a 30-day supply of Vintage EDT
for
$
14.95
Notify me once this scent is available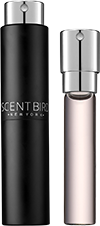 0.27 oz subscription

0.27 oz a la carte
Share and earn free perfume
Notes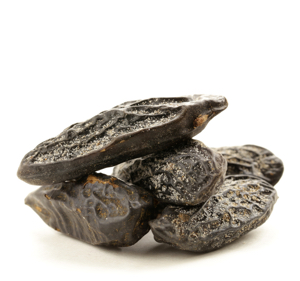 Description
This sensual, masculine fragrance is aromatic, with an assertive, spicy core and a warm, leathery-like background that makes it unique and inherently noble and gentlemanlike. Brisk Moroccan coastal plants spiked with piquant fruits, cinnamon tree leaves, pepper, lush florals, smooth woods, and Turkish tobacco make this scent truly unforgettable.
You may also like
Vintage EDT description
The John Varvatos line of perfumes offers a unique vision of what men's aromatic fragrances can achieve. Each of his fragrances is intricately laced with layers of different notes, and yet they all present the same style. His perfumes smell like they exist in another time, another century. They're masculine and aromatic, but also rich and deep, with an Old World, timeless elegance.
John Varvatos Vintage takes this Old World feel further than the rest of the line. There are 18 notes in this fragrance in all, and it exhales a bright, rounded spiciness that leans towards rhubarb, cinnamon and patchouli as the main scents.
The opening is a combination of wormwood, basil, rhubarb, quince, fennel, and pepper – so it's sharply aromatic from black pepper and fennel, but has quinces' quirky, plum-like appeal also. The abundance of top notes forms kind of a cask-aged, velvety, top-shelf liquor texture to this fragrance, where all the harsh bite of the alcohol has evaporated, but the rustic spice tones from the wood and grain still remain. Vintage isn't about your usual, "bitter orange and cardamom" starting point; it plunges into deeper Mediterranean water right from the beginning.
The heart features juniper, lavender, cinnamon, jasmine, orris, and a green leaves accord. Of these, the cinnamon and lavender pop the most, with the jasmine smoothing the strong, dry, dominating edge of cinnamon from taking over the middle of the fragrance. The astringency of the juniper blended with the powdery iris also keeps the heart of Vintage from getting too warm from the cinnamon's natural heat.
The dry down is a blend of tonka bean, tobacco, suede, patchouli, oakmoss, balsam fir, and woods. The tobacco and patchouli lead the way, and balance each other's spice and dryness. The oakmoss and balsam fir add delicate green nuances behind the patchouli, but don't overload the base notes with damp mossy tones or too much cool, wintry wood. The focus is always on the richness of the texture, with warm spices coming out on top in each phase of Vintage's development.
John Varvatos Vintage is a warm and wine-like fragrance, with an interior lushness from its wide array of spices and textures. If you love aromatic fragrances, and want to see how far one line can take this style, John Varvatos is always an excellent choice.
Read more
Vintage EDT by John Varvatos Reviews
11/03/2017
This scent is by far the best scent John varvatos has. It's not to strong and it smells sweet but masculine "vintage" is a great name for this smell.
10/30/2017
i enjoy this scent it is neither spicy nor citrus like most popular cologne. The woody scent is a more pleasant scent.
10/23/2017
It really doesn't take it's true shape until about an hour of wear. It is a mature scent but I wouldn't say it smells old either. Lasts long and becomes more complex the longer you wear it. At first I got a lot of juniper out of it but that seems to fade after time. It's difficult for me to rate this scent because I don't think I would ever pick it for myself just based of my first initial impression but, after a few wears I have grown to appreciate it more and more. Being in my twenties I think it's more suited for someone just a little bit older but I'm going to rock it for the month.
09/19/2017
Not crazy about it when I first put it on, but after about an hour it starts to take shape. The longer the scent is on the more elegant it becomes. Long lasting and complex.
09/10/2017
The name is a good description. 'Sophisticated Vintage'
09/05/2017
Nice and smooth, not to strong and ladies seem to enjoy it
07/10/2017
A nice spicy, cliente fragrance.
07/03/2017
A very mature scent. Very nice, but does not last long
06/30/2017
Smells really good very vintage.. Only down fall for me scent doesn't not last long... Happy with it. 👞👖🕶️👔
06/02/2017
Really loved this scent. The warm, clean, woody scent last all days and receives many compliments. A little goes a long way. Will be purchasing this in the future!
05/31/2017
I had high hopes for this fragrance. I was a little put off by the scent initially after I put it on. I have heard that many other of Varvatos scents are really good. I ordered this one based on the other reviews. For one reason or another this was just not a good scent for me. I have always worn Chanel Allure Homme, but they changed the original formula and it is just not the same. I guess my quest for a spicy, woodsy scent will continue. This might be a home-run for some, just not my scent! Too strong!
05/25/2017
I got this for my husband, who I thought would enjoy this scent as his natural scent goes really well with more spicy, woody, strong scents. This delivered. It's the sexiest scent I think I've ever smelled on him. You can definitely smell the patchouli right away, but once that note settles you get the leathery pepper notes with just the right amount of pine to propel that scent all the way to dropped panty status. I really like this one, so does he. It's strong enough to wear on date night, but not so strong he can't wear it to work. I am only giving 4 stars because I feel like the scent doesn't last as long as it should for being as strong as it is. Hopefully the full size I get will last longer.
05/23/2017
I enjoyed this cologne right down to the very last drop. Had a spicy, leathery scent to it. Definitely a cologne to wear at work but may be too potent for a first date.
05/18/2017
Decent scent for my first arrival
05/08/2017
Love the scent, but it barely makes it to work with me! If it would have lasted half the day I would have rated a 5 heart but I rounded up from a 2.5 and gave it a 3.
05/02/2017
I love the way this smalls on my husband! It smells manly and not cheap. I know about this smell. I used to work at the Macy's cologne counter and I'd go take a whiff coz I love it. It smells warm but not too rich. But it is not over powering.
04/30/2017
Great scent, of all the cologne's I've received, this one got the most compliments.
04/30/2017
Great scent but it doesn't last
04/24/2017
Love it. One of the better ones I've tried on Scentbird. Nice, classy, masculine. GREAT!
03/08/2017
Husband loves it.
03/07/2017
Great scent. Kind of reminds me of a spicy hugo boss.. Nice i like it.
03/06/2017
I like the woodsy, manly smell of this cologne.
03/06/2017
great scent. its modern yet mature and sophisticated
03/05/2017
Amazing love it goung to buy it
03/05/2017
Loved this scent...clean and light for everyday wear.
03/05/2017
Nice and masculine, yet, not "in your face" smell. Only thing, it doesn't last as long as I wish.
02/27/2017
A great smelling cologne with one huge problem....it simply doesn't last. Less than an hour and the scent is totally gone! I'm not joking, I'm actually being generous. What a shame....
02/23/2017
Very clean smell. Love it
02/05/2017
Very very nice
02/04/2017
This is not a daytime scent unless you work at the place Mad Men is filmed. Blah
02/03/2017
Great aroma. The ladies love it
02/02/2017
Nice smooth scent that's not too overpowering.
02/02/2017
Solid, I enjoyed it but not particularly memorable.
01/08/2017
Smell like a man with confidence.
01/04/2017
smell great but very strong
01/04/2017
kinda sweet smelling but very good I have enjoyed it.
01/02/2017
Love this stuff. It ranks very high on my scale
01/02/2017
Love this scent.
01/01/2017
Didn't like it at first but then it gets much better after it sets
01/01/2017
Great ...classic feel
01/01/2017
I did not get this scent. I received a different one. I love John Varvatos, I liked the one I got too.. but didn't get this one
01/01/2017
Postwar generation classic fougere base with a softened pepper note that modernizes. Night or business wear appropriate.
12/31/2016
pretty pretty pretty good
12/30/2016
It's a musk scent I find it more suitable for dates and dinner
12/15/2016
It's unique and I love the spicyness. I wish it had more of the leather and tobacco and less spice, but it's a good break from musky or floral scents. Blends well with tobacco smoke too.
12/08/2016
Although listed as office, this smells more like an evening sent, a bit heavy for daytime office wear.
12/07/2016
Great scent!!!!
12/07/2016
My all time favorite
12/04/2016
Got this as a gift for someone. At first it has an almost aquatic sporty vibe to it, sort of reminiscent of an old aftershave...but the dry down is amazing. Slightly spicy (think Viktor & Rolf Spicebomb), slightly classic (think YSL L'Homme) but with a definite twist that makes the name of this scent appropriate. It feels timeless, but contemporary. It's unique from any other scents I can compare it to. Not overpowering, medium sillage that turns into a cozier more intimate scent you need to be closer to person for, but still manages to give off a little hint of something attractive to those not super close to you while walking by etc. Overall a lovely and versatile scent that feels age appropriate for men of all ages, college to older men. I really enjoy JV's scents (except one), a nice roundout scent for a cologne collection, if you're looking for another scent to complete a growing collection it is a great choice. Feels all seasonal as well, a scent I would not mind encountering in warm or cold weather.
12/03/2016
Not for me smells like my dad would wear it
12/03/2016
Very nice smelling but not very strong. It doesn't last all day.
12/03/2016
Smells great love it
12/02/2016
Very nice scent! Has a soft and mellow vibe to it. Boyfriend loves it on me'
12/02/2016
A little too sweet
11/24/2016
You know that frat boy who never learned how appropriately and sparingly wear a quality cologne? This is what his dad wears. YUCK!
11/18/2016
Nice. Not overpowering. Has a relaxing bouquet to it.
11/17/2016
Like John Varvatos but this scent was terriblle.
11/14/2016
Been using for a while now, one of my favorites
11/07/2016
Great scent that is subtle enough to wear every day but can also be a good going out cologne.
11/04/2016
One of the best ones yet! Great endurance on this one, even after an extra long day it still hangs with you! Nice everyday fragrance.
11/03/2016
awesome scent.. distincive, gotten some compliments already
11/02/2016
Love it. Starts off Strong but mellows within 10 mins. Great Traditional scent.
11/01/2016
The wife loves it
11/01/2016
Really liked this cologne. Smells very outdoors and has a manly smell. Would highly recommend this if you love the outdoors.
11/01/2016
Love it, has a nice sexy scent.
10/07/2016
*Amateur review* Spicy, earthy, manly, subtly strong. This is hands down the best cologne I've ever tried, I always have a bottle on the dresser. This cologne says, "I work on my own motorcycle, but I still enjoy chess" and "I have a den, NOT a man cave"
10/05/2016
When I first sprayed this on I thought I would hate it. It starts out with a strong, spicy, sweet smell. Within about 20 minutes it settles down to a spicy, manly scent. Almost reminds me of an old Stetson cologne I used to have. It smells fantastic. Excellent for a fall or winter night.
10/04/2016
Strong manly scent. Doesn't last long.
10/04/2016
Terrific! Pretty much any scent that is John Varvatos has never let me down.
10/04/2016
Spicy and dark, great for a cool night out and the scent lasts all night. This is one of my boyfriend's favorite scents so he loves it when I wear it
10/01/2016
My husband loves it
09/27/2016
Smells really good and pretty stable.
09/20/2016
Strong alcohol smells when sprayed on, weak sent and a very common base scent to other colognes.
09/07/2016
It smells nice. I feel it's more for an older gentleman. Not really a young man's cologne. Unless you are a traditionalist.
09/04/2016
The hits of tobacco and fir come through nicely. Goes on strong and fades into a distinguished, bold scent that keeps its presence without being too overwhelming.
09/02/2016
Great scent, although a bit strong and reminds me of my grandfather. But it's still a great scent.
09/01/2016
On point, one of my top 5 so far.
09/01/2016
This did not smell like the original. It also doesn't last as long as a full cologne. It wears off quickly.
09/01/2016
Love this fragrance!
08/30/2016
I found this to be a very sophisticated fragrance. Not one that I would wear to the office daily, but certainly for evenings with my special lady (who loves it, by the way!). Definitely a cologne I intend to purchase!
08/29/2016
The cologne is a little softer than I expected and about 5 min in gave a very sweet note so I was off put initially, but the reaction that most people( men and women) had once they got a whiff was one of amazement. About 20 min. I. The sweet note had lightened and the leather reigned supreme. This garnered a better response than the initial especially from me. All in all I will definitely be investing in a full bottle of this. 4.5/5 but since there is no half hearts 5/5
08/07/2016
Great Scent strong at first then calms down later to a nice fresh scent.
08/04/2016
Not exactly what I thought it would be, Rebel smells 10x better
08/03/2016
Fresh, zesty. Lasts awhile without having to reapply.Can be worn in the office or the weekend.
07/12/2016
Such a nice, masculine fragrance. I wear it to work, out with friends and pretty much any other time. I usually don't wear cologne every day, but I could certainly wear this one all the time.
07/05/2016
Smells Amazing!
07/01/2016
Good woodsy scent, with hints of sweetness peaking thru, did not last as long as I would have hoped tho.
06/21/2016
At first, I didn't like this scent at all. It reminded me of my father's Paul Sebastian signature scent which I wasn't a fan of. Smelled like spilled Dr.Pepper. Flat, basic and boring. Then after about 10 minutes of settling into my skin and mixing with my own chemistry...it became intoxicatingly pleasurable. I couldn't stop smelling my wrist test spot almost afraid of sniffing it out of my pores completely. I used only one spray to test it out and the scent lasted throughout the entire evening. The next day I sprayed my neck area twice and after the initial settling time, the subtle smell of successful, wealthy gorgeousness wafted throughout my day...all day! I'll see what others say after a few weeks and most likely adding this cologne to my scent repertoire.
06/03/2016
Smells nothing like the actual bottle I have of this stuff. Got it for my husband because he was running low on his large bottle we got at Ulta and you can smell them side by side they smell nothing alike.
05/29/2016
Had a full sized bottle this sample didn't smell anything like what I had...
04/29/2016
Good cologne for more formal affairs. Very potent.
03/29/2016
Classic and masculine. Great scent for coming out of winter and heading into Spring. Works in the office and date nights.
03/29/2016
Wonderful scent as I wear it every day.
03/03/2016
One of my favorite scents to wear all the time and a big fan of scents that have the combination of suede and tobacco.
02/29/2016
too old for me
02/02/2016
Absolutely a wonderful scent. One of my top favorites. Has a little bit of a similarity to Johnny Choo Man, but it is still a completely different category of scent. Great for that first date clean scent.
01/22/2016
This is the cologne that got me started on all things Varvatos. The strongest notes to me were the Tobacco and the suede. To me it has a very classic and masculine scent. I recommend this for any 30 year old plus young professional or older. It was very well received by others at work or when going out, worked very well with my body chemistry. Scent Quality - 8.5 Scent Strength -8 Scent Duration - 9
01/22/2016
The strongest notes to me were the tobacco and the suede. This is what really got me hooked on all things Varvatos. It was very well received by others, worked very well with my body chemistry. Scent Quality - 8.5 Scent Strength -8 Scent Duration - 9
01/06/2016
smells great, long lasting. Have not had to reapply throughout the day.
12/29/2015
Not exactly what I was expecting. Not really my choice.
12/02/2015
Nice scent, but it wears off fast
11/23/2015
Pleasing, yet unremarkable. Vintage seems a misnomer as it smell fairly modern. And "modern" if you came of age in the late 1990's. This is a scent that could be worn by a range of age groups owing to it innocuous and indistinct nature. I get a spiced apple opening that mellows some to reveal more leather.
11/11/2015
Sweet but not too sweet. My wife really liked it. Only downside is that it doesn't last all day. Overall, a really nice fragrance.
10/31/2015
I really enjoy this scent. I'm not totally sure it works on me. The spice is powerful. It's not very subtle, in my opinion. It smells great, but maybe not perfect for me. Definitely a mature scent.
10/01/2015
Great scent! I will order more! Thank you!
09/29/2015
Smells amazing just needs to last longer or be a tad bit stronger