John Varvatos
John Varvatos EDT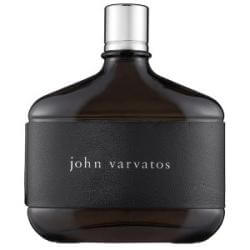 Get a 30-day supply of John Varvatos EDT
for
$
14.95
Notify me once this scent is available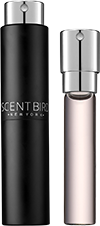 0.27 oz subscription

0.27 oz a la carte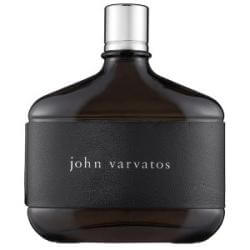 4.2 oz bottle
Share and earn free perfume
Notes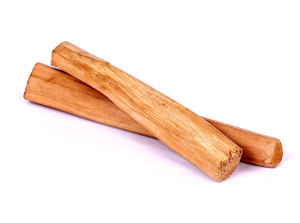 Description
Modern, bold, and sophisticated, this scent is infused with a sensuous yet relaxed feeling. As elegant and masculine, as it is rich and intriguing, its subtle power conveys the refinement and attention to detail present in John Varvatos' creation. Made out of Indian fig leaf, fig fruit, coriander, clary sage, leather, lime and plum, it is spiced with cinnamon, pepper, along with wooden accords of cedar and sandalwood.
You may also like
John Varvatos EDT description
If you think you've tried every aromatic men's cologne on the planet, and wish that someone would come out with a scent that's spicy, but intriguing and different – designer John Varvatos is happy to help you out, weary traveler.
Take the John Varvatos signature EDT, for example. The list of notes alone tells you there is more happening here. Here is the breakdown for his signature EDT: Medjool dates, Mediterranean herbs, West Indian Tamarind tree, Coriander Seed Templar, Clary Sage Flower, Indian Ajowan, Auramber, Vanilla CO2, Balsams, Eaglewood, Vanilla, and Black Leather.
Now with an esoteric list like that, no doubt some of you want to know what these notes smell like. Tamarind is an ingredient used in Indian chutney, and has a sweet/sour thing going on. You can smell it in the top notes of this perfume – it's that high, bright, tangy note behind the Medjool date's plummy sweetness.
Coriander seed templar is a fancy name for the cilantro note in the heart of the EDT – it's got a citrusy-cypress cool vibe.
Indian ajowan is a cross between anise and oregano – like Italian herbs blended with black licorice. The ajowan is very subtle in this fragrance, but it marries well with the Mediterranean herb accord in the top notes to continue the aromatic feel as the perfume develops.
In the dry down phase, the amber, Vanilla CO2, and eaglewood fuse into a sweet, and slightly green base.
Eaglewood is a form of agarwood, or oud. It's the cumin-like herbal note rising out of the black smoke of the leather and the balsam accord, to give the base the same aromatic aura as the heart and top notes.
Vanilla CO2 is a fully-extracted vanilla note with more of a green tone than just pure vanilla oil, so the sweet edge in the base has more complexity than just sticky, yummy dessert deliciousness.
But aside from all this, why is John Varvatos EDT good for you?
John Varvatos perfumes all offer a suave, understated, spiciness, which makes them ideal choices for an everyday, masculine men's scent. Fans of aromatic blends will feel at home wearing the John Varvatos line, but will recognize his "never smelled something like this before" idiosyncrasy right from the start.
John Varvatos EDT is a sophisticated, but original scent with a long list of perfumery notes no one has used before, so enjoy the eccentricity as well as the spectacular way you'll smell.
Read more
John Varvatos EDT by John Varvatos Reviews
12/12/2017
Definite a fan of this one, I actually just added this back into my queue because I ran out.
12/06/2017
I absolutely loved it for me. My lady loved it as well. It's mild but full of various scents. I'd order it again if I could.
12/05/2017
It was okay smelled good but didn't receive many compliments on it. Still recommend.
12/02/2017
It's good not the best but I would wear it again
11/29/2017
Got it for a special man ... He loved it...
11/28/2017
This is the second JV cologne I've received and must say I think I'm becoming a fan. This one is a sweeter smell, the leather notes take a back seat for the plum and fig scents.
11/28/2017
Been waiting 3 weeks for my order to come in I payed and still hasn't received.
11/28/2017
Smells great, soft and bold at the same time. Does not last as long as I would like, but still a great fragrance.
11/25/2017
Smells very good , very light , doesn't last long enough maybe 2 hours.
11/16/2017
Very very very good . ..excellent . .!! Aroma that stays for a long long period . ..it's very aromatic . .good presence and not so repulsive . .try it..also it's very lucky . ...business . .appointments you name it...
11/14/2017
Smelled a bit like perfume at first, but it's grown on me the more I use it. Not a strong scent by any means but it has a decent lasting time, for lack of better words. My wife is very sensitive to scents and has no complaints, so that should tell you something!
11/10/2017
This is good stuff. Girlfriend loved it.
11/08/2017
Very nice scent....good for the fall and winter season....highly recommend
11/08/2017
For the players
11/03/2017
This is an excellent fragrance. Strong, yet subtle. Manly, but not overpowering. Definitely an everyday scent.
11/01/2017
I haven't received it quite yet. Give my 2 cents when in my possession.
11/01/2017
Got this for my boyfriend and he loves it. It smells amazing, sexy and definitely makes a statement!
11/01/2017
Smells amazing!!
11/01/2017
It's exactly how they present it. My only displeasure is that it doesn't linger long enough to me
11/01/2017
It was ok, girlfriend didn't like it much.
10/03/2017
I've owned a bottle of this stuff and i loved it for everyday use
10/02/2017
Just an average cologne. Nothing stands out. Wife did not like it.
09/29/2017
Great cologne! Classic smelling and not to over powering. You can wear to the office or date night.
09/28/2017
I like it but just a touch floral, which I normally hate. However, all of the other notes make up for it.
09/13/2017
I love it...briefly. It's gone before anyone notices how great it smells
09/12/2017
Spray nozzle stopped working -__-
09/07/2017
Scent was only OK. It just has a run of the mill mans cologne smell. It dried down to something a little sweet and doable, but its clouded in that tired basic man's cologne smell and I just cant get past that. I'm more of a Escada Magnetism, One Million, Midnight In Paris type when it comes to Men's cologne, and from the description I thought it was going to be exotic and unique.. Too generic, almost as if it wants to be something sexy and alluring but needs to also appeal to the common folk. Shipping was good, came on time though.
09/05/2017
This fragrance was ok. I like cologne that smell fresh and clean. This one falls short but it smells decent.
09/05/2017
Nice, gentle fragrance. Wears better with time.
09/04/2017
Write something meaningful here. Oops.
08/30/2017
Excellent scent. Very nice. Sorta spicey n citruis smelling. Just a great sent.
08/26/2017
Well I got the cologne, first impression... Smell reminds me of black camomile. It smells ok, didn't get any compliments on it. The scent does not last long at all. Maybe 2hrs tops. After to hours I asked my wife to smell me and she said she didn't smell it any more, which is upsetting because I am a heavy sprayer. If it lasted longer, I would have rated it higher.
08/26/2017
Great smell, subtle masculine, sweet notes. Sophisticated finish. I get compliments all the time
08/16/2017
Great cologne love the woodsy spicy sweet scent.
08/15/2017
Smells amazing!! 😎
08/09/2017
Very sexy and masculine scent. It has a a very slight pleasant smokey scent. I also smell a slight spicy and sweet scent in it. Something I'd wear out on a romantic date.
08/09/2017
Smells amazing. Has the best combination of woody and spicy. Love it
08/05/2017
Not to light not to strong.
08/02/2017
got nothing but compliments about how exciting the scent was the ladies enjoyed it . my male friends asked about it as well. said it was manly and not too fruity
07/30/2017
Great scent. Just what I was looking for. Has a nice woody smell but also spicy. It has a touch of sweetness to it. Amazing!
07/20/2017
Great smelling cologne, one of my new favorites.
07/14/2017
Cologne was ok. Just not my style. Im more of a clean crisp guy. This to me was a woodsy sweet kind of smell.
06/29/2017
It smells so good..got this just for my husband
06/26/2017
Sex in spray form. Sweet notes of stone fruits balanced with rugged, masculine spice.
06/17/2017
This is my favorite scent I've received from Scentbird so far! I knew it would be good because I like just about anything John Varvatos does but I didn't expect it to be this good. You can really smell the sandalwood and leathery scents in this fragrance but its complimented so well by the plum, fig, and cinnamon that everyone who has smelled this has loved it, including friends who don't like sandalwood.
06/05/2017
It was right in the middle, it's has a subtle spice to it that is pleasant, but still looking forward to my July scent.
06/04/2017
John Varatos sure does make some good spelling colognes! This is my second of his and I can't decide which one I like more! Perfect any time of day!
06/03/2017
I really like the fact that this cologne lasts all day. I also found this to be refreshing while being pungent. If you're looking for something that is long-lasting and smells "out of the shower" fresh, this is the cologne for you.
05/23/2017
I'm usually a big fan of anything Varvatos. Love this scent. Masculine and warm.
05/22/2017
Great scent but it has a very narrow radius of effectiveness and lasts less than half a day; my wife had to be right on top of me in order to smell it. Better with "caught" ladies than for catching ladies but it is a really great scent that develops nicely over its short lifespan.
05/22/2017
Just got this today and it's a doozy. Somewhat generic smelling at first, but give it an hour. Many levels here. Already looking for a deal on a full bottle.
05/20/2017
I really like this one
05/19/2017
Love the smell, but it doesn't last long. I wish it would.
05/05/2017
The absolute best so far.
05/03/2017
Very sweet and pleasant
05/02/2017
Fresh & sweet, plum-like notes combined with hints of spice & sandalwood, result in a rich, pipe tobacco-like scent. It's a great cold weather scent or one for formal occasions. The scent loses its sweet notes after about 3 hours, while still pleasant, it leans more to sandalwood.
05/02/2017
A deep and calming mix. First spray was a gasp of delight! Easily in my top 5. <3
04/29/2017
This smells really good. I've got a sample at Sephora before and I had to have a month supply from here. All the girls at my hospital liked it. It's not a strong scent but is sweet.
03/06/2017
never received it sooo I have no feedback other than where is the bottle I purchased?
03/05/2017
Not too crazy about this one and I am a huge fan of john varvados.a little disappointed but I will wear it around the house.
03/03/2017
Great smell orange scent
03/02/2017
Love this scent, mild yet strong.
02/17/2017
My gf loved this one!
02/07/2017
This cologne was the bomb.com
02/06/2017
Best Cologne I've gotten so far
02/05/2017
Great smelling Cologne
02/05/2017
The scent is nice; however, does not last very long.
02/04/2017
not too strong great scent
02/04/2017
Love the smell of this cologne....
02/03/2017
This was meh. Alright smell, spicy but a little too sweet. It also didn't last at all on me. After an hour or two it was completely gone.
02/03/2017
just seems a bit too fruity to me, but still smells good.
02/03/2017
This scent has an impressive profile. Comes out of the bottle a little strong but settles quickly into a nice place that lingers for hours. People ask the second time they smell "what is that you wearing?" I have not worn it outside of work but so far I like.
02/03/2017
I never received my sample cologne for the month of January
02/02/2017
I like this one smell great soft but very sweet girls at work love it !!!
01/31/2017
Smell is great and long lasting!
01/31/2017
Never received it!!!!!!!
01/29/2017
I love this smell!!!!
01/25/2017
At first, it had a citrus smell, to me. That faded into a "clean" smell with leather & kind-of wood tones, with a faint citrus background. It leaves a semi-sweet, but masculine scent. I'm liking it, but not sure how to categorize it.
01/23/2017
is it just me or is everyone who writes a review is either a teen, gay or an actual 40 year old virgin...? sorta calming scent.
01/10/2017
Smells like confidence! Wonderful scent that apply freshly and my wife enjoys as well!
01/07/2017
Great scent, but only lasts around an hour.
01/06/2017
Crisp clean scent love it
01/06/2017
Love it. It's not super strong, but I always get compliments when I wear this. Wearing it in a club I've had women tell their friends to smell me, because I smell that good. Women seem to love it, and even men will ask what you're wearing. To me it smells mostly of leather, plum, a little bit of some kind of spice, and oak trees. When it settles (after about 2 hours) the plum fades a little and it's leather and spice, with some oak. Very manly.
01/03/2017
Smells awesome, but doesn't last very long. Worth the sample I got though.
01/03/2017
Girlfriend loves this scent on me
01/02/2017
This is my favorite scent I've tried so far! LOVE IT! Wife loves it and I get lots of compliments when I wear it. I'll likely purchase this one.
01/01/2017
Love it. Nice for late night socializing! Thanks Scetbird
12/31/2016
Love it. Nice for late night social events.
12/31/2016
Too sweet and feminine smelling
12/31/2016
It's perfect for a night out.
12/31/2016
One of my faves!!
12/31/2016
This cooogne is so sexy!
12/30/2016
Love this one, not sure I wanna try any others now lol
12/27/2016
Wonderful smell. Perfect smell for nightlife. Very sophisticated.
12/21/2016
Love this Cologne... Rugged man With sophistication, but with an overbearing Scent!
12/07/2016
not bad, I like the way it smells on me and so does my wife!
12/06/2016
Not what I was expecting
12/03/2016
Smelled great lot of compliments. .
11/30/2016
Great cologne! Any use. Spicy as advertised, and modern.
11/24/2016
I love this scent, it is as good as Armani Code with a warm comforting smell. Think oak library with well maintained books and spiced sandalwood.
11/23/2016
Excellent scent. I would dare say it can rival acqua di gio!
11/07/2016
Loved it!! Smells great
11/06/2016
I did not receive anything for the past two months
11/05/2016
Love it. Clean fresh scent.
11/03/2016
I have used this scent before and just realized after using it that I really missed this scent.
11/03/2016
Oh my goodness. very sensual and warm smelling.
11/01/2016
I love this colgne
10/11/2016
Very nice cologne. Pretty strong at first but settles down in a few hours. I did get a few compliments.
10/06/2016
Absolutely amazing
10/05/2016
It's like netflix for cologne.
10/04/2016
"I promise this is the TRUTH!!!" #1of3DailyScents #SmellGoods
10/04/2016
One of my favorite colognes I've received so far. I love the smell. However... it lasts for about an hour... if that. Really disappointing.
10/04/2016
Terrific! Pretty much any scent that is John Varvatos has never let me down.
10/01/2016
It's light. Thought it would be more woodsy
09/29/2016
One of my favorites
09/28/2016
Yeah this is kinda crazy bc for what you pay for it & how long it last if you use daily 4x but who does that? What's a full size bottle cost bc I can't find a price. Everything just sucks you back into joking the monthly thing.
09/21/2016
Very crisp and professional. To give you an idea of the image this scent evokes, I can fully picture John Wick wearing this. Yeah. This is "bad boy in a suit" in a bottle. One of my favorites. I'm going to try a few of the other Varvatos variations before I buy a full bottle, but this formula is definitely on my top ten.
09/04/2016
#PantyDropper😉
09/02/2016
good stuff. starts off strong and wears down just enough.
09/01/2016
Really pleasant without being overly sweet. Not too wood-y, or overbearingly masculine.
08/30/2016
It has a spicy smell, its nice but after a while it gets old.
08/30/2016
Smells really good got girlfriend loves it
08/15/2016
Love the smell just wish for more longevity
08/12/2016
As a woman who purchases for my husband - this is the one he puts on when he wants to put me in the mood. I just cannot resist. He has been wearing this since we started dating and does not wear it daily (we would get nothing done)... it smells amazing!
08/08/2016
I didn't like it at first and didn't think it was for me. I've received nothing but compliments.
08/06/2016
Powdery, sweet. Very fresh
07/29/2016
It's kind of floral smelling and not too masculine, but I like it
07/07/2016
smelled great, initially very citrus packed but it settles in nice with much deeper wood notes. lasts a fair amount of time.
07/01/2016
luv it.. luv it
06/25/2016
Has been and always will be one of my top 5 favorites...I get a lot of compliments on this scent and it lasts quite a long time. The ph of my skin can make a lot of nice colognes smell terrible when applied but this one smells better!
06/02/2016
Basic beginner scent...nothing to write home about. No compliments.
05/19/2016
Liked it better then most. I dunno if it is because it smells good or the fact my last months cologne was just terrible. Very rich man smell. Lingers a good while. It is one women seem to like by all the complements I have gotten this month.
05/03/2016
Smells very nice and sexy in a masculine way. It's not overwhelming at all in a good way.
04/05/2016
A strong and powerful scent that will stay with you throughout the day.
03/29/2016
I didn't order this!!! I don't like it! I had a queue full and Scentbird sends this. I go into my account and everything is gone, i can't even add to my queue. Bad business practice. If someone queue is empty, i don't know how, unless they are new, you should recieve an alert!!
03/20/2016
This cologne is a great choice to pick up! It has a clean scent. It also didn't hurt the first time I wore it that I had received three compliments that I smelled good in the first ten minutes of me arriving at a party!
03/05/2016
Did not like this one at all.
03/04/2016
I smell a lot of sandlewood and plum in this scent. I can see this more of a date night cologne although I wear it mainly at the office. I recommend this cologne as well. A must try!!
02/05/2016
Great all around cologne. I wear it to the office, but I would say it could be used for all situations.
02/02/2016
Absolutely love it! I have got more complements than I can count from this cologne. Which is why I always buy a 4. 2 oz bottle and not get it through the subscription. I just ordered the rest of the Varvatos line to try out. Hope this are just as good.
12/30/2015
I AM VERY UPSET WITH SCENTBIRD FOR NOT SENDING ME THE SCENT I ASK FOR!! Or even sending me an explanation of why I didn't get what I paid for! They decided to send me a Colgne I can't stand. Not good business. Can't tell you if I like John Varvatos EDT yet?? Bad one on SCENTBIRD!!
12/30/2015
I really like this scent, though it isn't for everyone. It is a very light scent, the girlfriend has to lean in close to catch the scent. The notes of leather, plum, and cinnamon are wonderful pleasant and remind me of Christmas.
12/30/2015
Nice scent but wasn't for me didn't last long on me
12/11/2015
Still the king of the Varvatos line. Plenty of fig, plum, and sandalwood make this a medium-bodied scent that is perfect for a night out on the town, but subtle enough to wear to work without raising any eyebrows.
10/31/2015
Smells amazing! My boyfriend loves it~
10/31/2015
received many compliments on how good this cologne smells, not overpowering but stays with you for the night
10/30/2015
Absolutely loved it. One of the best scents I've had. Thanks Scentbird.
10/25/2015
I had so many compliments on this
09/29/2015
Pleasantly surprised. Not citrusy and not overly woody. Just the right amount of leather and spice to be warm and masculine. Highly recommended.