John Varvatos
Dark Rebel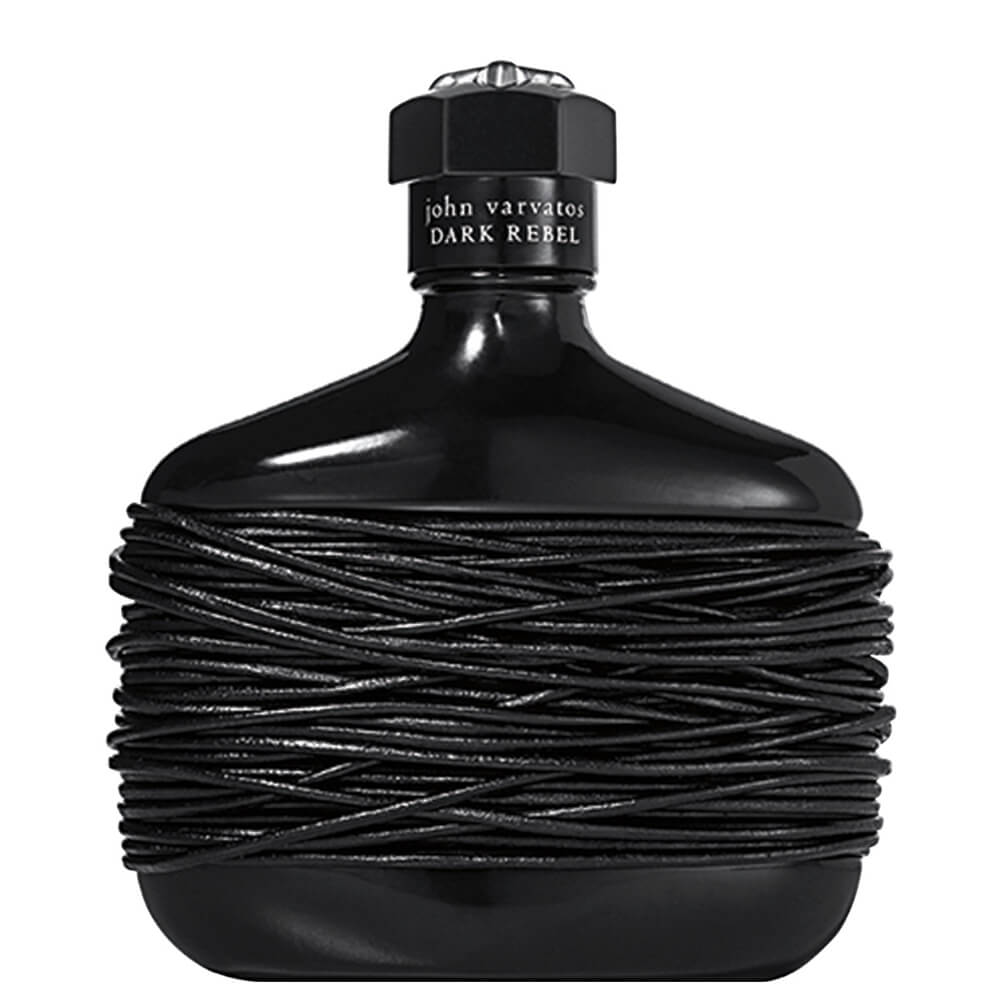 Get a 30-day supply of Dark Rebel
for
$
14.95
Notify me once this scent is available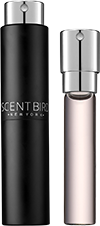 0.27 oz subscription

0.27 oz a la carte
Share and earn free perfume
Notes





Description
John Varvatos Oud frames the intense spiciness of oud with the warmth of nutmeg, the suede touch of osmanthus, and the cooling tang of cypress and juniper. Cardamom, clove, and cinnamon weave their sweet coziness into the heart, while black leather in the base reasserts the exotically masculine profile.
You may also like
Dark Rebel description
John Varvatos himself has said that Dark Rebel is "his most personal scent to date," and this perfume is not only personal but in your face about it.
Dark Rebel is a boozy, hyper-masculine scent from beginning to end. It's a Brando movie, a blazing guitar solo, and a pirate ship all blended into one clenched fist fragrance.
Dark Rebel is the perfume your parents never want you to bring home. Nothing about it is polite, charming, or easy-going. There are only 5 notes total: tobacco, resin-soaked wood, Jamaican rum, black leather, and black pepper.
Tobacco and resinous woods are the first notes out of the gate, and the tobacco is pure Virginia sweet leaf¸ big, full, and desert-dry. Combined with the smoky resin of the wood accord, the opening of this fragrance is like setting up shop in the very back of a world-class cigar store.
And just when your eyes begin to water from the smoky haze, someone offers you a chipped glass sloshing with Jamaican rum, and its tropical sweetness coats the dry tobacco down to the stem.
Rounds of rum are poured, one after the other for several minutes, until you stand up and the world doesn't. Dark Rebel makes absolutely no concessions to your ability to handle its energy – every note is tuned for the fullest, strongest effect. And when the rum note enters, Dark Rebel's longevity turns the heart into a drinking game. It's heavy, thick warmth is the backbone to the entire fragrance.
But the best is yet to come. The base notes of black leather and pepper are stealthy, sly, and smooth. The y ease out from underneath the cane sugar overload of the rum note and before long, they're all that remains of Dark Rebel's spicy silhouette of danger and mischief.
For fans familiar with this line's "Old World meets modern masculinity" vibe, Dark Rebel will come as quite a surprise. John Varvatos has made a personal fragrance that is as intimate as a street fight, with no room for sentimentality or sensitive types. This is a man's scent for nights when you know you can take on any sumbitch in the house.
Read more
Dark Rebel by John Varvatos Reviews
11/30/2017
Not my favorite for sure, very strong and overpowering, its the git that keeps on giving. I don't know if its someone in the cologne but its very powerful and everyone around me hated it. I tried giving it to some friends and they didn't even want to spray it on them.
11/30/2017
This is not a cologne that you want to cuddle up with your man once he sprays it on... It's very earthy smelling and definitely stays with you all day long. It is a very different type of smell ! The cologne is almost confused at what it is supposed to be in my opinion... It has a very sleek,sexy rugged feel to it but once sprayed it has a fruity smell! It's very confused!
11/29/2017
Comes on strong, but mellows out nicely. Very nice woodsy smell after it calms. Definitely a nice cool to cold weather scent.
11/28/2017
It's just ok to me. Comes on strong at first. Settles in nicely. Definitely not a cuddle fragrance. Where are those at?
11/24/2017
Johnny's comment below describes it best. This is not a cuddle fragrance. My wife was actually disgusted when I first sprayed it. It does have a nice cool down. I'll need to where it a little more to give it a better review but three stars for now
11/11/2017
I love this! Definitely a cool to cold weather fragrance, it's an extremely manly scent in every sense. In my experience my wife seems to not mind it but she's definitely not falling all over me for to smell it or cuddle me when I have it on. I would recommend this for a lowkey guys night but if you have single friends or you are single and your going out to try and get lucky this isn't the one. This is extremely masculine like chopping tree's, driving fast classic cars or Harleys, and wearing leather bomber jackets. This cologne will be appreciated by mens men.
11/03/2017
If it's really windy outside and you want to get noticed this is the cologne. Now by notice I mean it doesn't smell that good. Its an older gentleman cologne, not my type at all. This fragrance is for Ages between 65 to 89, just my opinion.
11/02/2017
It is ok, A little strong
10/27/2017
Very over powering. Not enjoyable
10/23/2017
Great smelling and rich. Initial spray had me worried due to the strong smell of tobacco but that mellows our as the sugar cane and woodsy notes carry out strong.
10/17/2017
Nice cologne. Works specially well in formal occasions.
10/06/2017
love this scent on my man
09/21/2017
Old man cologne. Nice if I'm getting really dressed up somewhere, but not for everyday wear.
09/15/2017
One of my favorites so far. Masculine, night time, fall...everything I love about a cologne.
09/15/2017
Received mixed reviews from co workers and friends but personally I didn't really like the smell. It smells like a old man trying to mask his smell of cigarettes.
09/04/2017
Smells like cigarettes.
09/04/2017
This one is a no for me. It smells like cigarettes.
08/27/2017
Very old man cologne
08/24/2017
strong grandpa cologne
07/13/2017
Not my favorite and definitely not a summer scent in my opinion. It reminded me of christmas mass
07/12/2017
This scent is dark and sweet and lasts all day. It's a very sweet but masculine scent. I put it on before I leave the house at 6 am for work and my fiancé still complements my cologne when I get back from the gym that night around 8 or 9. I don't need to reapply. And while the scent is lasting, it's not so strong that the whole office can smell it, even when I first apply, there's no cloud of overpowering cologne that follows me.
06/26/2017
loved this on my Hubby sexy and spicy clean.
06/23/2017
Smelled nice, and I liked the scent but did not last long.
06/11/2017
LOVE!!! This is a cologne that gets many unsolicited responses to how great you smell.
06/04/2017
It smells like a dude, but great! Lol
06/02/2017
This was a great scent because it was nice and strong when it went on in the morning, but it was so faded by the end of the workday that when I went out for dinner later that night, my date actually criticized me for not having worn cologne that day.
05/30/2017
Great cologne. Smelled it first on a magazine scratch-n-sniff ad in Men's Health and knew I loved it. I wear cologne for me and how a scent makes me feel, so I haven't asked anyone's opinion on it yet, but I love it so I'll order it again or buy a bigger bottle. I'd have no problem wearing it daily.
05/28/2017
Really love this scent, it smells amazing on my husband.
05/24/2017
Very dark and masculine. One of the only colognes ive worn that i can smell on myself throughout the day
05/23/2017
This has become one of my favorites to wear; it reminds me of an old incense I used to burn all the time. I love it.
05/15/2017
I really love this scent. I will probably even put it back on my order list.
05/11/2017
This is an amazing manly smell. My wife can not keep her hands off of me while wearing this. It's a strong cologne with a hint of campfire in it. Smells like a bad boy.
05/08/2017
This is an awesome and sexy day-wear cologne, love it!
05/03/2017
👌Very masculine scent
04/30/2017
Very nice masculine scent. Strong for an everyday, but I like it.
04/30/2017
I really like this one, time to buy, Thanks Sentbird
04/29/2017
Goes on strong and sweet, but finishes musky and seductively. This is a great short to mid length cologne. Great for a short night out or a quick date.
04/29/2017
NOT really a fan it seems to much it has great projection tho it's definitely a beast just not my cup of tea
03/11/2017
Smells great doesn't last for shit though
03/05/2017
I like this scent, it's definitely very manly smelling. It thankfully last for an entire workday, so my husband can keep smelling amazing.
03/05/2017
It smells masculine and spicy. The first day I wore this I didn't tell anyone I had on new Cologne and I got 2 complements. This Cologne is a real confidence booster. I would recommend this for occasions or on a big day. Not for day to day use.
03/03/2017
Love this scent! Earthy, spicy perfection.
03/01/2017
Love the scent, if only it last longer..
02/25/2017
I love this scent, I especially like the strong leather/tobacco notes that it starts off as a beginning scent. It helps that my husband likes it as well.
02/16/2017
Very woodsy! Exactly what I was looking for when I chose this one. I have tried other Varvatos scents and this one is my favorite so for.
02/07/2017
Very woodsy. Not really my style but the sent last long witch i like
02/07/2017
Great scent... It's has a very tobaco smell that is great and last.
02/05/2017
Very masculine, smells of leather and black. Have received lots of compliments and ordered a full size bottle after a few days. This will be my regular cologne I'll be wearing
02/04/2017
I absolutely love this cologne
02/04/2017
Definitely not for me
02/03/2017
Very strong and spicy at the beggining but when it fades out it smells great...
02/03/2017
smells like night and sex
02/02/2017
Lovely Strong scent
01/31/2017
Smells great...... doesn't last for shit though
01/28/2017
Overbearing scent of tobacco and hints of leather, just not my cup of tea.
01/24/2017
Just got my January scent Dark Rebel and its the bomb, every thing I would look for in a masculine scent, this is my best scent yet think I will be upgrading to a full bottle..
01/22/2017
A VERY overpowering scent. Masculine yes, however it does not stay around long enough. Would not buy again. Not my style or worth the money if it doesn't stick around
01/12/2017
I love Varvatos' scents, but this one didn't do much for me. It's masculine, but has a bit of an "axe" quality to it... which... is not a positive. Longevity is the weakest aspect of this one- seems to be gone within an hour or two. It's a decent scent- just nothing special.
01/12/2017
Smells like incense. Too overbearing.
01/06/2017
Loved this cologne will be buying. Look forward to my scentbird every month
01/04/2017
It has a very masculine scent, with hints of leather and tobacco. It last for a decent amount of time. My only problem is that the amount Scentbird sends you is not near enough for one month.
01/03/2017
Good, not great, the search goes on.
01/03/2017
Like a dry smoky incense or candle that smells like leather with a slight rum/tobacco scent behind it that makes it pretty polarizing. Predominantly leather and incense notes. Personally, not a favorite.
01/02/2017
Better than expected, oozing with prestige and admiration. Only down fall (IMO) wears off a little too quickly. Probably the best I have had the privilege of receiving thus far.
01/02/2017
It doesn't stay on long..Ole school scent..But my man loves it
01/02/2017
*amateur review* Spicy, earthy, manly. This is my new #3 after Odin's 12 and Varvatos Vintage.
01/01/2017
Great winter scent
01/01/2017
Smells real strong at first but settles nice. It last for awhile
12/31/2016
It's decent but not my favorite.
12/30/2016
The best fragrance I've ever used loved it.
12/30/2016
Best cologne I've ever worn. Tons of compliments. My wife loves it. Will be buying a full sized bottle next chance I get.
12/29/2016
Good scent, wish it will project more.
12/29/2016
A little too rebellious
12/23/2016
This is probably one of the highlights of this style, the tobacco notes are awesome. Really great masculine scent.
12/21/2016
Great classic smell very rugged but not an over powering smell
12/19/2016
Very romantic and ladies man. Subtle vanilla hints.
12/10/2016
sweet and spicy my lady girls say that thay could just eat me up when i ware it
12/07/2016
Song tabaco scent, it's good but to strong for mY taste
12/07/2016
Not really dark; more like purple. Not much rebel; more like pimp. If you always wanted to smell like the maitre d' at a Fat Albert-themed steakhouse, you've found your dream scent. Spicy, but in a velour jumpsuit kind of way.
12/05/2016
This is my favorite cologne that I've ever worn by far. I've had random women standing next to me at a concert tell me I smelled yummy. I've heard the word 'sexy' describe it, when I've worn it. I bought a large bottle of it before I was finished with my scentbird sample. I did not want to run out! If you want to be a little mysterious, sexy, and smell yummy, then get this.
12/05/2016
Loved this one so much we went out and bought it last weekend. I would not have tried this without ScentBird. Thanks for the service.
12/04/2016
I loved the cologne. My father loved it. My mother loved it. My brothers loved it. My coworkers loved it. Everyone loved it. So convenient to just have it scent right to your house.
12/03/2016
Very good winter smell. Very spicy
12/03/2016
Very interesting scent. Smells like some buildings I've been to with wood that smells like this. At first anyway. After about an hour or so, it smells great!
12/03/2016
Really debonair scent. Tough as nails, maybe even a little too masculine for me. Powerful spice and woods notes. Less sweet and chemical-y than John Varvatos EDT, but I do find I still prefer that scent.
12/02/2016
I like this one. I got a few good compliments on it. I'd say it fits its name. On my skin it starts off a bit sharp and maybe even musky, but it settles in nicely and finishes smooth and balanced. Literally gets better the longer you wear it.
12/02/2016
I was really surprised of the smell.. It's a complex and completely different fragrance than I'm used to wearing. I'm really glad i decided to check it out.. Haven't had any comments from people but maybe it's just me...lol
12/01/2016
Definitely not a daytime scent. Quite heavy and spicy to my nose but great for evenings and going out.
11/26/2016
My new favorite !!!
11/17/2016
Love the tobacco and leather scent. I'm always looking for something to meet my desire for DK men. Almost but not quite.
11/14/2016
It was overwhelmed by the wood smell not my favored at all
11/11/2016
Just get it! My husband said he got so many compliments. It smells peppery with a hint of oak and warm vanilla. Love it!
11/11/2016
A great fall sent has a very to back OE leather read masculine smell but yet still a little bit soft
11/03/2016
Very nice! got a lot of feedback on the great scent I was wearing!
11/03/2016
Great scent does come on a bit strong, I usually spray it on after stepping out of the shower to allow it to mellow a bit.
11/03/2016
Love the scent. The tobacco notes smell like a fine cigar. Definitely a keeper.
11/03/2016
Love this scent! Nice after tone that lingers.
11/03/2016
Love John varvatos colognes but this one was disappointing. Didn't like the way it smelled at all. Not my type of fragrance.
11/03/2016
Great cologne but a bit heavy for my normal selection.
11/01/2016
it never came in
10/30/2016
Great scent! My type of fragrance
10/29/2016
Notes of pipe tobacco
10/29/2016
This smells great, but I feel like it doesn't last very long. Spritz it on in the morning and my wife can hardly smell it at lunchtime.
10/07/2016
Smoky at first, then it mellows and smells great. Not over powering, just right. This is a half day cologne, it does not last forever, but that is not a bad thing. Either re apply or change your scent for later in the evening..
10/04/2016
Great for fall!
10/04/2016
Mmmmm.... I've had men AND women stop me...lean in...and say "You smell FANTASTIC".... "Damn you smell sexy"...and my favorite- "Delicious fragrance"....
10/02/2016
A nice warm sweet sent. I could ware this everyday.
10/01/2016
Great scent overall, doesn't last the whole day for me personally, but that could be due to the fact i am not 100% on my scent profile as yet. I love the combination and adaptivness of the scent as it goes on strong but relaxes into it's light woodsy yet aromatic subtle profiles over the course of the day. Great scent, however for me it doesnt last quite as well as i had hoped. But I am new to the realms of finding your profile and scent . Could just be my aromatics have not found the right fit thus far? But my wife loves it!
09/30/2016
This is one of the most unique colognes I have ever used. I imagine that most people will either love it or hate it -- there will be no in-between. Has a very woodsy and smoky aroma -- rich spices mixed with the smell of a fine cigar. One of my favorites.
09/30/2016
I loved this but apparently my girlfriend didn't so on to another one...
09/29/2016
Smells like a cinnamon air freshener... not good at all
09/29/2016
Smells ok, not one of my favorites, longevity is nice.
09/27/2016
My ex wife even gave me a complement on this one.
09/17/2016
Very pleased with this cologne
09/07/2016
Love this on my husband
09/01/2016
I really liked this scent, the leather, musk, and pepper notes play off of each other nicely creating a unique unforgettable scent. It's certainly not a cologne you smell everyday but that's a good thing.
09/01/2016
It smells a little like women's perfume. My husband hates it.
08/24/2016
For me, it's way too overpowering. It's a 'masculine' scent in terms of being woodsy, spicy, rum-like... but I don't enjoy having it on nor would I want to sit next to another guy wearing it - which to me, says a lot. I guess it's true to it's name, 'Dark Rebel', in that it smells like a cowboy/biker on the run who had a rough night, woke up in a cell and just hopped back on his bike and landed at a saloon. I'll be giving this one away to someone I don't spend much time with... #SorryNotSorry... but I still like the Scent Bird service very much! I just chose the wrong style cologne this time.
08/24/2016
I was unsure how the "tobacco & rum" would translate through a scent, and well, now I understand very well. Very unique scent. This would be on my list to purchase.
08/04/2016
Great scent. Exactly how a manly man should smell!
07/31/2016
Smells alright, really strong leather and tobacco scent lasts long but not really my type of scent though
07/31/2016
Not what I expected but got a few compliments on it. So overall this cologne was a hit
07/07/2016
I *mostly* like it, but it's just a touch too sweet. It smells "young" to me. Something I'll wear once in a while, but not a go-to for me.
07/03/2016
Smells like an old person.
07/02/2016
Love this scent. Very woodsy, will buy bigger bottle.
07/01/2016
Love this smell...very dark...
07/01/2016
Love this scent suttle yet very prominent..
07/01/2016
The best way to enjoy the scent is to spray once on any part.Anything more than that will not only make you uncomfortable,it will offend bystanders with onion or aerosol type of odor.
06/17/2016
Great classic scent, didn't work for my body chemistry.
06/05/2016
Strong scent that lasted all day. From 4a until 7p on one spray! Wife thought that I had reapplied at work.
06/03/2016
I was hoping for a much more prominent boozy note, but to me leather and tobacco are at the forefront. Lasts for 10+ hours on me. I like it but not enough to purchase a bottle.
06/01/2016
I loved this cologne it is dark woody leathery, I just wish it lasted longer on the skin
06/01/2016
im still waiting for my first scent i haven't recive anything
04/27/2016
I thought when I picked this scent that I would start pounding my chest and grunting when I smelled it, however when I did smell it it made me want to put a bow in my hair. I expected a much more masculine scent. Not really a fan. It would be a good scent on someone else, just not for me.
04/11/2016
its ok. not what i was expecting but, then again i didn't know what to expect its my first time using the website. I'd say the notes listed are spot on. when i smell it i picture a 40 year old man smoking a cigar at a bar. I'm going to try it again in the fall maybe it will be more suitable but as for right now I'm not a fan.
04/08/2016
I don't know many rebels who wear powdery scents. Folks made a big deal about the powdery backend of this cologne, but I still think it's DIFFERENT enough of an ADULT fragrance when you're taking a break from your tried and true.
04/06/2016
It's a good scent that has gotten me some complements. The tobacco scent is relatively strong, and if over-applied becomes too sweet. This cologne is both strong and long lasting in my experience.
03/30/2016
Didn't really like the scent. It had a musky, leather smell to it. It's on ok smell, but not my type. If your style for example consist of Polo Red, Channel Blue, Diesel, Chrome type style. Then you might not be feeling this scent.
03/29/2016
I have mixed feelings about this one: Though I do find it rich and multi-layered, the acerbic, creosote-esque elements seem a bit strong for me, Also, when you only catch a whiff, most of the sweeter and more complex notes fall away and it just smells almost exactly like you're wearing Off bug repellant. Not bad, but I don't plan on running out to buy a large bottle either.
03/15/2016
This is one spectacular cologne, let me tell you. I feel like tobacco and leather are starting to get way overdone in men's colognes these days but this is a very unique blend. The tobacco is dry and only a little sweet while the leather is true to its name and not at all plasticy. The bamboo gives it a nice freshness that lingers all the way to the dry down, which is dry and spicy. I cannot get enough of this stuff! It is pretty strong, so don't be heavy handed when applying.
02/29/2016
I really love the subtle "cold" smell that lingers after I've worn it for some time... Definitely a great choice! (Really excited about this site and subscription!)
02/29/2016
Absolutely perfect scent. Very much a sandalwood dominated cologne with a clean and crisp feel
02/20/2016
awesome scent. can be an everyday cologne or kept for special nights!
02/18/2016
Not a huge fan of this.
02/05/2016
I love this scent! It doesn't last all day and is not over powering. I wish it was a little longer lasting.
02/04/2016
Smells great and is strong but only for a short time, after 4 hours it seems to have disappeared.
02/04/2016
Not my favorite scent, personally, but I've received a lot of compliments on it.
02/03/2016
Very good but doesn't last long
02/03/2016
Very good scent! Big fan of many of John Varvatos fragrances, and this is tied with Artisan as my absolute fav.
02/02/2016
Smells great, warm with lots of cinnamon.
01/11/2016
A really dark scent starting with a super rich and smoky scent that blends into to be more rich and spicy. Dark, Masculine, Strong, Spicy, not old man spicy; but a mature scent for sure.