John Varvatos
Artisan Black EDT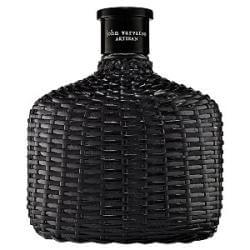 Get a 30-day supply of Artisan Black EDT
for
$
14.95
Notify me once this scent is available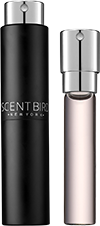 0.27 oz subscription

0.27 oz a la carte
Share and earn free perfume
Notes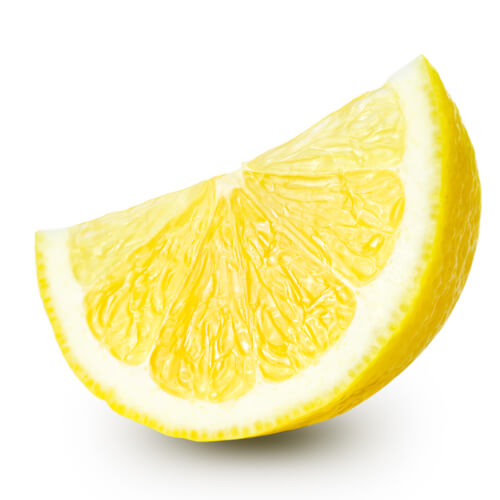 Description
Introducing Artisan Black, a bold, new, limited-edition scent from John Varvatos. A dark, woodsy interpretation of the original Artisan fragrance, Artisan Black showcases the brand's signature mix of old world craftsmanship with a modern edge. The refreshing cologne evolves into a deep masculine structure, revealing a background of sensual woody and leathery accents.
You may also like
Artisan Black EDT by John Varvatos Reviews
11/14/2017
Great scent I was looking to try something new and it was it
11/13/2017
Nice manly scent
11/13/2017
Nice manly scent
10/05/2017
This cologne smells okay it's too strong and you can smell the ginger and leather with a hint the blood orange.
08/31/2017
Great perfume.. lasts longer highly recommend it..
08/30/2017
I am not overly impressed with this scent it is ok but not one of my favorites. I have given this bottle to my son.
08/09/2017
Loved the smell it lasted a while highly recommend
08/07/2017
I love this sent and so does my Boo. He loves how it it disapates slowly leaving that lingering sent on clothes
08/04/2017
My husband loves it warm masculine scent
08/03/2017
This is a good office cologne. Not too strong
07/05/2017
Love this scent!
07/02/2017
I KNOW THIS COMMENT WILL BE SO SIMPLE BUT: I LOVE THE SMELL!
06/29/2017
At first I didn't like it. But it grew on me. I'm more of a oil base cologne guy I think it last longer. This cologne wore off after a hour of putting it on.😬
06/26/2017
Enticing tangerine notes with some rustic woodiness to balance it out. Missing some edge.
06/07/2017
I loved this fragrance. Strong yet not over powering!!
06/03/2017
It's good, but I like Vince Camuto better.
06/01/2017
It little bit light but good for the night😄
05/30/2017
Wasn't sure what I thought about it when I first got it, but as I put it on for the next few days the scent really grew on me. Its a subtle lingering scent that is fresh, and I enjoy very much. My two go two colognes have been Armani Code and Versace Eros, this will go in my collection as another favorite.
05/12/2017
Love this cologne.
05/03/2017
I love this scent! The longer it sits the better it smells.
05/02/2017
Really liked this one a lot. Very clean and citrusy. Definitely satisfied with my first package.
04/30/2017
This is a clean, bright smelling cologne. It is ideal as an every day cologne as it is not overpowering or offensive. I was presently surprised by this one.
04/30/2017
Sporty on the go scent! Love it
04/29/2017
Its a bit too masculine for my taste isnt that strong
03/05/2017
An great scent... I just wish it had more longevity.
03/05/2017
this smells GREAT!
03/04/2017
Very musky and masculine, stronger than most. Subtle as long as you don't spray too much. Smells great, leathery and woodsy.
03/03/2017
My husband did not like it, he says its too feminine for him. I love it however
03/03/2017
I didn't like it. It wasn't what I was expecting. But good experience.
02/27/2017
Great strong smell. Subtle yet vibrant. Great for any occasion.
02/07/2017
Actually. I didnt really like this one. I cant smell it. Dissipates too fast. Kinda peppery
02/05/2017
Little spicier than what I'm used to. Fewer compliments received than with other perfumes. But, will wear when in a darker more mysterious mood. Lol
02/03/2017
I really enjoyed this cologne, I got many compliments on the smell while wearing it. Without a doubt one of my favorite colognes.
02/03/2017
Very subtle, almost too subtle for my taste. Would probably work better for an older gentlemen. Long lasting, great for wearing to the office, but not for date night.
02/03/2017
First time wearing this cologne. Colleagues & friends have stayed, you smell good! Very cool.
01/28/2017
This is very sexy, dark and mysterious. My husband loves it
01/11/2017
not too strong and smells clean
01/03/2017
Love this scent. Long lasting
12/30/2016
Great smelling cologne, my wife loves it.
12/05/2016
This cologne smells good but does not stay with you very long.
12/03/2016
Still haven't received this yet... awks
12/03/2016
I liked it but I didn't love it.
12/03/2016
Nice fragrance has a slight floral tone to it. Doesn't last very long wears off quickly that's why it's getting 4 rating.
12/02/2016
Love this cologne
12/02/2016
Many compliments! Very warm and feminine
12/02/2016
love the smell!!!
12/01/2016
Very strong at first and fades quickly. Just okay.
11/06/2016
it was alittle to manly stetson like for me i like a clean,sweet smell
11/04/2016
I'm not a fan of colognes that smell too woody and his cologne is just that. Probably not going to much of this bottle.
11/01/2016
I did not receive
10/13/2016
I really like the scent of this cologne. It is very clean and very distinct. Whenever I get a new cologne it takes me a while to learn how many sprays are needed. This starts strong but the top notes just fall. You spray this and it smells awesome, but very soon the scent fades away leaving a mellow undertone. Don't get me wrong I love them both, I just want that initial strong scent to last...and it doesn't. Great scent though!
10/08/2016
Really liked it. Very citrus forward and classy
10/04/2016
This is a pleasant enough scent. It's not really dynamic to me though. I'm sure many people will enjoy the subtlety, but it's not my favorite. But I would recommend it a very wearable and familiar in a lot of ways.
09/10/2016
Sexy spicy sweet aroma. Great for fall
08/30/2016
It's to strong
07/31/2016
2/5_ the smell doesnt stay much at all. Smells good but not worth it. Wasted my money on this one..
07/31/2016
Very classic cologne. Spring and summer scent for sure, but very nice.
07/27/2016
Similar to the artisan but more mellow and a little on the clean fresh side.
07/03/2016
The scent is awesome. Its lingering affect is dismal. I get compliments but they only come within the application. Then I must reapply more to sustain the scent.
07/02/2016
Boyfriend loves it!
07/01/2016
Nice citrus and spice scent !
06/02/2016
It's ok..... An acquired smell.
06/02/2016
I love it !!!! At first it's strong , but then it eases 👍🏻👍🏻👍🏻
03/16/2016
Great manly musky yet somewhat sweet scent. I didn't like it at first, but after a while of wearing it, the smell developed and I began to really like it.
02/07/2016
Was not crazy about it at first, but I've grown to like it. Strong at first, but wears off quickly.
02/02/2016
classic, a little sweet, overall good.
01/08/2016
Nice scent .. bird
01/05/2016
A great masculine scent. Smells amazing, the ladies love it...A great winter scent. Only downside is it isn't too strong which can be good lingers very mildly but it does stick around throughout the day.
12/30/2015
I liked it. Wife not so much. Its smooth and fresh.
12/23/2015
Nice, interesting citrus aroma, fades to imperceptible in about 20 minutes, even with multiple sprays. Not worth the money.
11/19/2015
Has a very good smell but it is very strong and lingers
11/04/2015
Love this scent
11/02/2015
Alpha scent, though it's like chewing gum, lots of flavor for a very short amount of time.
10/29/2015
Love this, my new favorite.
09/29/2015
Classic Scent!.....highly recommended!