John Varvatos
Artisan Acqua EDT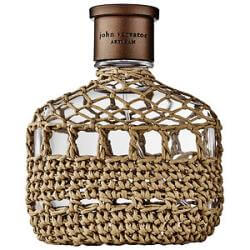 Get a 30-day supply of Artisan Acqua EDT
for
$
14.95
Notify me once this scent is available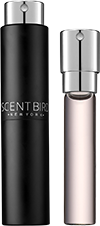 0.27 oz subscription

0.27 oz a la carte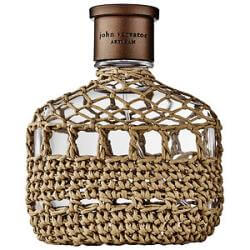 4.2 oz bottle
Share and earn free perfume
Notes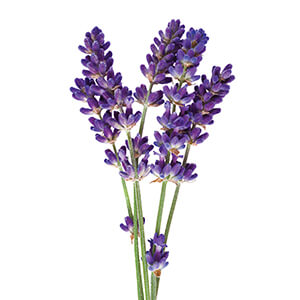 Description
Artisan Acqua pairs sweet orange citrus with cooling galbanum and geranium to become a cool green breeze of a cologne. Aromatic flourishes of fresh lavender and piquant basil in the heart add vivid spice to geranium's reserved chill. A heady base of moss, patchouli and fir balsam deepens the emerald mystery.
You may also like
Artisan Acqua EDT description
Artisan Acqua by John Varvatos is a cool, green scent with florid tropical touches in the top notes, for a "walking on the island beach before a storm" kind of feel.
The top notes include tangelo, mandarin, galbanum, mastic and angelica. The tangelo and mandarin give Artisan Acqua a round, natural sugar-sweet start before the tropical temperature suddenly drops way down with galbanum and mastic chilling the opening with their emerald shade.
This cool, windy tunnel of green notes continues into the heart, and then is boosted with aromatic, dry sage and lavender notes. Basil and coriander also arrive, with basil amplifying the aromatic sage, and coriander's waxy, soapy clean facet bonds with the lavender.
These four notes electrify the middle of this fragrance, and the heart of Artisan Acqua begins to vibrate between a squeaky-clean herbal accord and rough, earthy, spices.
This herbal/earthy contrast is also what makes Artisan Acqua so compelling. Once it sets up, you will find yourself drawn to it over and over on your wrist. Its atmospheric tension simulates the taut, brisk feel of freshness and expectation in the air right before a huge storm hits.
And yet, the building storm in Artisan Acqua never breaks. The dry down is light and mossy, with a flash of savory patchouli blowing around like autumnal leaves in the base. There is no lightning display, no thunder – just the soft scent of moist, saturated earth.
Artisan Acqua is a weather report sent from inside of a perfume bottle. It is a windy, cool scent with sweet, tropical nuances at the beginning and aromatically green highlights throughout. This is a fragrance to wear when the weatherman said it would pour outside, but an hour later the sun is still piercing the cloud layer and the day is yours again.
Read more
Artisan Acqua EDT by John Varvatos Reviews
12/15/2017
Very clean scent, I've been complimented on it a few times. Not overpowering and presents a fresh aromatic fragrance in which I even catch myself sniffing "myself" thinking, "Is that me that smells so good?"
12/01/2017
Good casual scent
11/28/2017
Really liked the beachy scent of this one. Wife loved it too
11/15/2017
There are somewhat sharp citrus and grassy/wood notes. I could definitely pick up the fir scent but it wasn't overpowering. I tend to veer towards slightly sweeter, aquatic based scents and this is not that type. Suitable for work, casual, light date night, but wouldn't use for a formal night out.
11/15/2017
I love this scent.
11/08/2017
Very nice scent not as strong in smell but it's amazing for a date night or small occasions. I will definitely order this again.
11/07/2017
Very soft smell, doesn't over power. Great for a date night
11/07/2017
Bit too close to the generic male cologne smell for my taste, but it is quite pleasant if you don't mind that.
11/02/2017
Spicy, sweet and citrusy. I really like it scent, strong at first but then becomes subtle. I have gotten a lot of compliments and my husband really likes how it wears on me.
11/02/2017
This is by far my favorite!
09/17/2017
My favorite all time
09/05/2017
Wasn't impressed it just smelt like one of those stores you go in to get knock off cologne. It was ok. Didn't last long. Wasn't impressed.
08/30/2017
Clean and bright without being overpowering. Doesn't seem to last very long, but overall very versatile fragrance.
08/28/2017
Pretty good scent brought this recently in a travel bag offer was pretty happy with purchase on sale
08/24/2017
It was ok. Smells like Polo Blue but milder. It's decent, but not all my friends hyped it up to be.
08/23/2017
It's pretty good. After you wear it a few times it faintly sticks with you. But it's a nice kind of citrus smell that I like and I've gotten a lot of compliments on
07/16/2017
Very nice. One of my new favorites. Inticing but not overbearing. Got a really small trial of this in a box subscription and loved it. It's definitely worth a try!
07/06/2017
This is a great scent. It is very strong in the beginning but the volume of the perfume does diminish and becomes very subtle and playful.
06/26/2017
Great grapefruit note with some summer day atmosphere. Not a lot of depth.
06/16/2017
Very clean and refreshing. Reminds me of the smell of just out of the barber shop with a hot shave. Confidence booster.
06/08/2017
Excellent scent and decent duration; perhaps a bit spicy for a summer scent.
06/03/2017
He loves it! It's a refreshing, sexy scent on a my man.
05/31/2017
It smells great but is short lived. So just make sure you are close to the person you are wearing it for.
05/25/2017
Smells nice, but where it really shines is in the dry-down smell. Unfortunately, like many aquatic scents, it doesn't last very long and others won't likely comment on it, as they won't be able to smell it.
04/30/2017
Smells alright, but not a scent that makes anyone think, "wow, they smell really good!" Also, it seems as though the last two scents I've received smell very similar. Starting to wonder if we are actually getting the name brand samplers or knock off's.
04/29/2017
The best cologne to date. Med strength that last hours. Very calming and Aromatic.
04/29/2017
Sprayed on hand, first whiff was amazing this is a very good smelling summer scent,. Wore it to work but didn't last long, but I will give it another try with church flow looking forward to it...
04/29/2017
I really love this cologne. I chose it because it's light for Spring, but also complex enough to be interesting. I would recommend it, guys!
04/24/2017
Great smell didn't last long at all. I would spray myself before I left for work and half way down the street and it's gone.
03/07/2017
very clean, refreshing scent
03/07/2017
I love the scent but you sent the same fragrance a couple of months earlier!
03/06/2017
Smells good but very weak. I spray it in the morning and it's worn off by the time I get to work.
03/06/2017
Fresh and airy. Great summer scent.
03/06/2017
I wouldn't know. The last 2 shipments went to my previous address, and your website will not allow me to change my address. I'm cancelling my membership since i am basically buying cologne for the residents of my former address.
03/06/2017
It was okay. I asked the girls in the office what they thought and they all said it was nice but nothing grand. I wouldn't buy a bottle.
03/06/2017
Enjoyable but doesn't keep intensity for very long. Otherwise I really like it.
03/05/2017
To me it smells very much like Polo (OG) But there's a slight difference that I can't put my finger on it but that subtle difference makes this one wearable in my book!
03/05/2017
Nice but a slightly sour note that isn't very appealing to me
03/05/2017
I wasn't impressed with this scent. To me it smelled better the longer it was on.
03/05/2017
Very generic but cool smelling scent, reminiscent of summer.
03/05/2017
I like the clean scent.
03/05/2017
Smelled amazing!
03/05/2017
Fantastic, mild yet very masculine. May be my new favorite.
03/05/2017
Very clean and crisp scent. Not to strong. The only downside is that it does not last very long. Other than that very good smelling scent!
03/05/2017
I thought it was ok take it or leave it wanted to try it and it's ok
03/04/2017
My husband likes this one, it's not too strong
03/03/2017
More geared towards older Gentlemen.
03/02/2017
I like very earthy sweet smell
02/27/2017
Very lite sent,not my favorite sent but still very good.
02/23/2017
It smells girly and the longer its on the more it smells like perfume.
02/17/2017
I haven't received my perfume, so excited can't want.
02/03/2017
It's very pleasant and not overpowering. That being said I will wear it but wasn't amazed enough to purchase a full size bottle.
02/03/2017
Not a overly powerful but a very persistent smell
02/03/2017
smells good, but doesn't hang around for long.
02/03/2017
Amazing fragrance
02/03/2017
Very clean smell, love it.
02/03/2017
I liked this one a lot. Can't wait to get more in!!!!
02/03/2017
Didn't like it
02/03/2017
I paid for a January scent however I never received a January scent... I was in the middle of moving when I updated my shipping address and I've gone back and forth from both locations my scent was never delivered
01/17/2017
My first one but a fantastic one. It reminds me of a very lovely after shave.
01/13/2017
Love it. This Cologne surprised me since I'm not a huge fan of citrus scents, but it brought out the heavy woodiness and made it lighter. I will be buying again.
01/06/2017
Nice and clean. Classic smell!
01/06/2017
It's pretty great. But I have liked others a little bit better
01/05/2017
Totally love this!
01/04/2017
Very nice sweet but yet soft masculine scent.
01/04/2017
It was ok, I didn't hate it , but it wasn't one of my absolute favorites.
01/03/2017
Great cologne!
01/02/2017
Strong start but fades away quickly
01/02/2017
As expected, I have worn it before
01/01/2017
Maybe the best ever!!!
01/01/2017
I like this cologne. Very clean scent. I can definitely smell the wood scent. Cologne only lasts a couple of hours on me though.
12/31/2016
Clean smelling. Love it!
12/31/2016
Good scent very nice soft only issue is cologne seems to fade alot after 4 hrs. Packs an immediate punch but that fades away nicely but doesn't last too long.
12/31/2016
Dark and old fashioned. Best for work or night time occasions.
12/31/2016
Did not enjoy the scent too grandpa
12/31/2016
Love this... Probably one of the two or three best scents I have gotten from Scent Bird.... I love this subscription!
12/30/2016
Highly recommended, every one that smells asks what am I wearing because it smells so good.
12/26/2016
Something for an old man. Not my taste at all.
12/15/2016
To sweet for me
12/11/2016
Definitely woodsy but not like overbearing... this was my first cologne from scentbird based Off the recommendation test and I liked it a lot as do many of my friends... I would recommend
12/08/2016
fresh scent. very sexy. wish it stayed longer
12/07/2016
I liked the scent but it really didnt last long
12/07/2016
Very nice scent! Subtle, yet alluring. This one kind of took me by surprise.....pleasantly. I would definitely recommend giving it a try.
12/05/2016
Amazing scent.
12/05/2016
This perfume smells more like cologne. It's terrible. I would never purchase this in store.
12/05/2016
Really great fragrance, Artisan has always been one of my favorites, with this Artisan Acqua, has a clean, mild and invigoratingly masculine smell to it.
12/05/2016
Light Fresh Smell
12/04/2016
I like this John Varvatos Artisan Aqua perfume so far I'm happy let's hope Scentbird don't let me down in the future
12/04/2016
not bad, reminds me of a good gin.
12/03/2016
Smelt like cinnamon initially, but mellowed out and became a more casual, relaxed scent.
12/03/2016
Smells amazing!!
12/02/2016
It smells good, it's scent does not last very long unfortunately. Maximum 15 minutes
12/02/2016
It smells great
11/29/2016
This is a great scent that makes you feel like full of machismo . very sexy but not over powering.
11/23/2016
Its not bad, its not something i'm into. It also doesn't last long.
11/22/2016
Very nice!! I really like this cologne. Highly recommend.
11/21/2016
Good scent, lasts long
11/17/2016
Really great scent!
11/07/2016
Great scent, it fades slowly over time and has a very good musky scent of woodsy
11/06/2016
This cologne is amazing. I love the subtle hints of woodiness; the soft yet unsubtle presence it has. It's an amazing scent and I am willing to purchase it outright.
11/05/2016
A bit citrusy yet still has some spice to it. My boyfriend rated this 4 stars cause he likes it for more everyday. It's nothing special yet still smells nice for casual everyday wear.
11/04/2016
Light and clean scent. Very nice if you enjoy a cologne that makes you smell like you just stepped out of the shower and your feeling very clean.
11/03/2016
Very light, clean smell!
11/02/2016
Smell is very good love it a lot ..
11/02/2016
The notes in this are perfect and blend together so well, but still stand apart. Absolutely love this fragrance.
11/02/2016
Very good smelling cologne
11/01/2016
Nice smelling not long lasting fresh like spring.
11/01/2016
I received notice of shipment 10-17-16. I was preparing to leave the country on the 27th of October and as of my departure date, the USPS had not received my parcel from DHL. As I sit here in Guatemala checking the tracking info, it has yet to inform me that the USPS has received it and still doesn't say it has been delivered. I have never had any luck with DHL and don't understand the switch from FedEx. Not pleased with this transaction no matter how much I may like the product once i actually get to use it.
10/15/2016
I like this scent. It is a very nice but subtle scent. Not as nice as regular Artisan by John Varvatos but very nice. This is a great casual cologne for warm months.
10/13/2016
I actually find it quite nice, but not really strong enough to last. You get that nice scent up front, but it dissipates far too quickly. I worry that it brings the value down on this one a bit. I do love the scent though, and I am typically not one that loves a strong scent. I don't douse myself in it or anything, I just want it to last through a typical work day.
10/08/2016
I loved this scent it was summery springy
10/05/2016
I really love this scent. The scent is definitely evocative of the name and design of the bottle. It's a scent you could easily imagine greeting your nose as it blows across a warm, sunny, sandy beach. It opens strongly enough without being overpowering, and the dry-down is even and pleasant. There are a couple of caveats I would add: the longevity and overall projection of this cologne is average, and that might be a generous statement. Having applied it six hours ago, I can still smell the scent but barely, whereas other colognes in this price range seem to have much longer legs. Projection is fine at first it quickly falls off during the drydown. Within the first hour or so, one needs to be pretty close in order to pick up this scent, at least on me. This isn't necessarily a bad thing, as this limited projection would make it a nice office scent...if only the longevity were a few hours longer. I do recommend Artisan Acqua, but just keep in mind that it offers a more ephemeral experience than most colognes and should be utilized with those shortcomings in mind (e.g., a summer evening out that you expect to last three or four hours).
10/04/2016
I loved this scent although it didn't last as long as I thought it would. Great scent for fall outings.
10/04/2016
A bit more forceful than the other scents, but, still, quite nice.
10/04/2016
Smells fantastic
10/04/2016
It has that old spice smell right when u spray it on. Then about a min later u get this nice worm new age sent
10/04/2016
Smell great long lasting scent
10/03/2016
I love it. The cologne stays with me all day with just a couple of sprays. My wife loves it and I'm satisfied with my first order from scentbird
10/01/2016
Love the scent, seems to fade quickly though.
10/01/2016
I love it!!!! It is a nice fall scent
09/29/2016
I've received lots of compliments on this scent.
09/02/2016
It was a great fragrance just not my style.
09/02/2016
My favorite yet
09/02/2016
Perfectly described. Strong at first. Long lasting. Very distinguished.
09/01/2016
Fresh and light. Good cologne for summer but not my favorite.
08/31/2016
Great I love it
08/31/2016
Very fresh but does not last very long
08/31/2016
The scent itself is ok, but you have to spray a lot to smell it and it does NOT last very long.
08/30/2016
this fragrance is fresh it smells so good you have try not to use to much i love it ...
08/30/2016
I love this smell. It's unique but not a strong scent. I can smell it throughout the day but don't believe others notice it unless they pray over me, lol. No seriously, I haven't gotten any comments regarding this scent. I plan on testing this scent out in a retail store to compare what scent bird is offering the scent bird community.
08/08/2016
not to bad and not to loud
08/05/2016
Love this scent but it does not last long.
08/02/2016
Nice summer scent for an evening out
08/01/2016
Very clean and very good smell. Its not very strong but its definitly noticable.. would wear out but dont know if its something to wear everyday.
08/01/2016
Very nice fragrance. Pretty stoked about this site. I wear cologne to work and go through a lot. This is a good way to see what is available cheaper.
08/01/2016
I thought this cologne was good. For me it was a little strong and it wore off quickly.
07/30/2016
great smell, but doesn't last very long.
07/29/2016
crisp manley sent you'll get a lot of complaments
07/27/2016
one of my favorites thusfar...i received MANY compliments on this scent and it made me feel good too :)
07/14/2016
Pretty nice scent. More herb/woodsy notes than citrus, but warm and not overpowering. I recognize that everyone picks up on things a little differently, though, so that's just my opinion. I'm pretty happy with it, as it is one that I've wanted to try for awhile and it didn't disappoint. As far as longevity, it does decently well but I generally need to refresh with it towards the end of the day or switch to another scent.
07/07/2016
Well I finally received this and honestly it didn't last long at all. I was kind of disappointed also that the actual bottle doesn't have the name on it, due in part that I am going to have quite a few scents to choose from and unless I spritz one, I will not know which one it is. The smell was subtle but not as strong as John Varvatos real cologne. Not sure if that is a good thing since I love John Varvatos fragrance but this one didn't live up to it.
07/05/2016
This cologne smells so good
07/01/2016
Loved this scent. Tried it on at Nordstrom before I bought it. Did not have a problem with it wearing off quickly.
06/29/2016
Nice fresh scent, perfect for just being out for a casual night on the town.
06/06/2016
This was very subtle, it was a nice smell but wore off super quick.
06/04/2016
Great Summer scent!
06/02/2016
Great scent to feel fresh
06/01/2016
John Varvatos Artisan Acqua last approximately 30 minutes and then it is gone.
06/01/2016
This is a very strong scent. It's heavy & woody. It smells like something an old man would wear! I hated it!!
05/22/2016
Works well day or night
05/05/2016
I didn't like it too soapy smelling
04/03/2016
Great scent !!!
03/02/2016
I can smell the citrus :)
11/25/2015
My favorite scent so far. I just wish the scent lasted longer throughout the day.
11/25/2015
Goes on with a soapy overnote. Clean and fresh in the body chords, yes, but fades within minutes to something no one can smell unless their nose is literally on your skin. This one is a failed experiment, Varvatos.
11/24/2015
nice scent. "clean" and "fresh"
11/16/2015
Loved this! Very manly and sexy.
11/05/2015
Great smell out of the bottle. Smelled like hotel soap after application. May just be personal, but was disappoing.
10/30/2015
This scent is very light and fresh. I do like it.
10/07/2015
Always like John Varvatos colognes, a nice masculine scent, with fair staying power.
09/30/2015
Has a graet masculine "musky" type of scent. Great for fall.
09/29/2015
Only a 4 because it would not last as long as I wanted