Issey Miyake
A Scent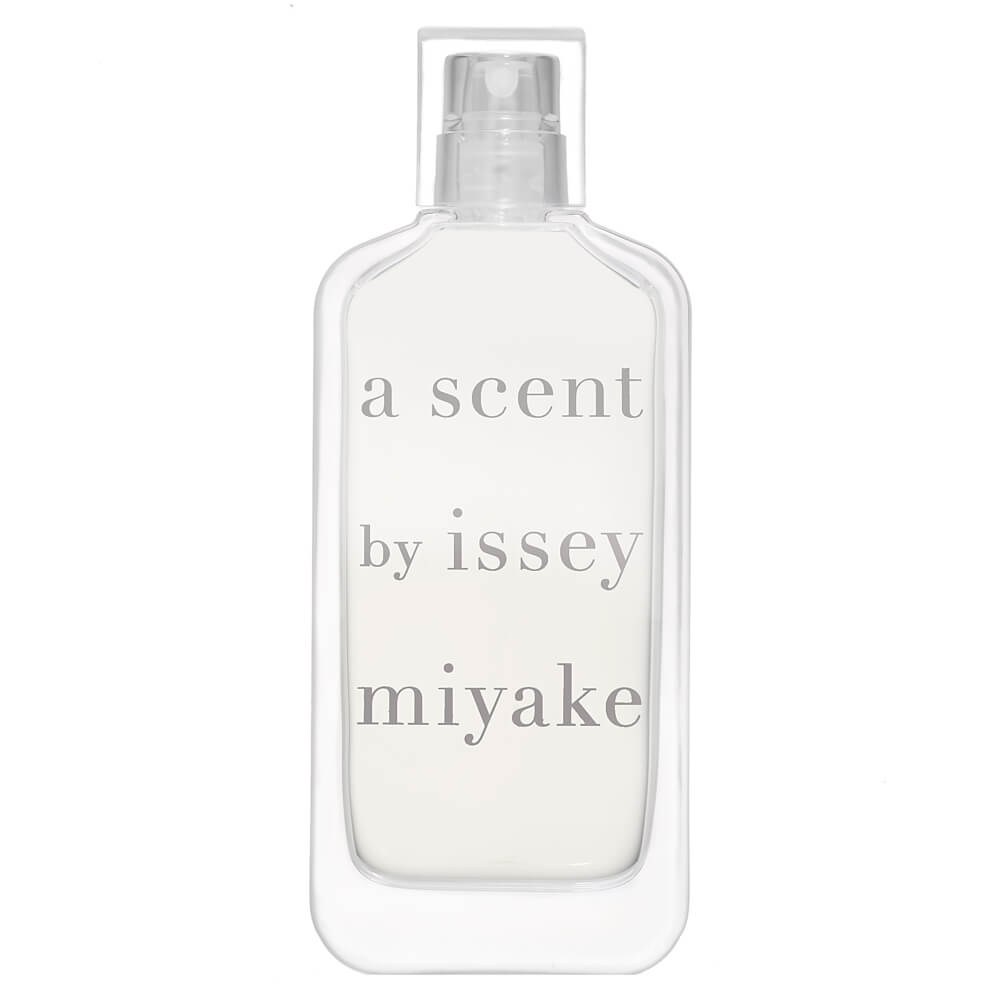 Get a 30-day supply of A Scent
for
$
14.95
Notify me once this scent is available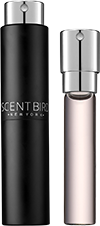 0.27 oz subscription

0.27 oz a la carte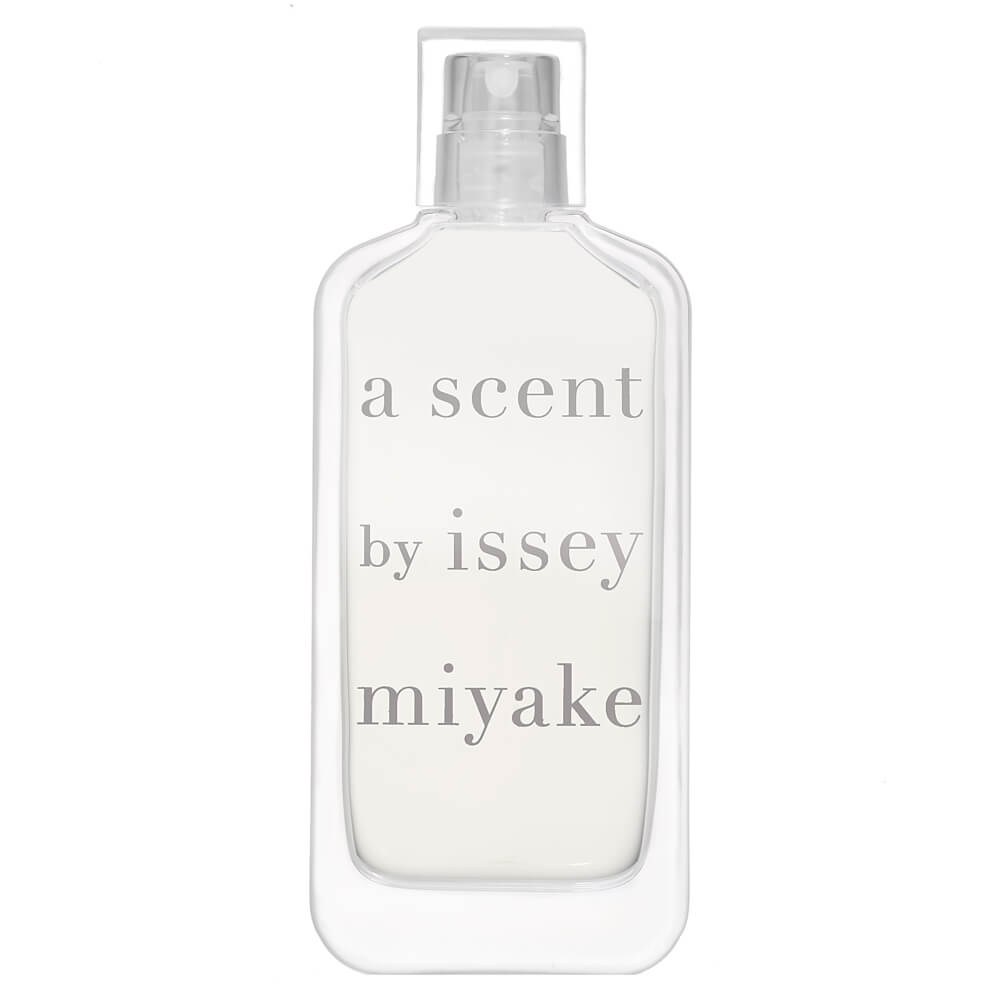 3.4 oz bottle
Share and earn free perfume
Notes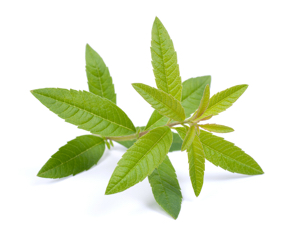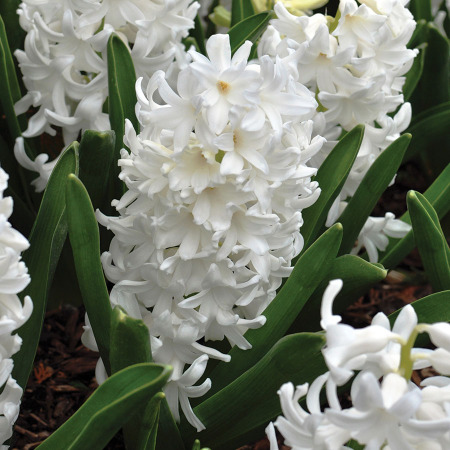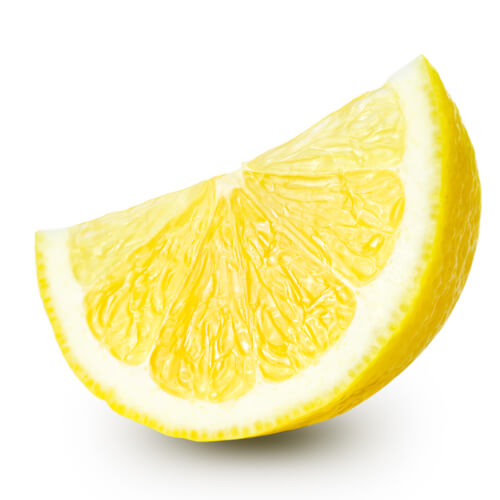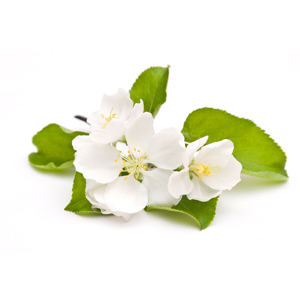 Description
A Scent by Issey Miyake is a fragrance by the house of Issey Miyake, and it arrives on the market in August 2009. This is a minimalistic, simple and clear fragrance inspired by Japanese mountains. Behin its transparency, this perfume hides a strong floral wave of jasmine, hyacinth and cedar. Freshness is added by French verbena and lemon, which make this fragrance more feminine. Aromas of galbanum add fondling, balmy and warm trail.
You may also like
A Scent by Issey Miyake Reviews
11/04/2017
The scent is so sweet, too much sweet for me. Not a light fragrance as I anticipated based on the description.
11/02/2017
I'm not really a fan of this scent. It is light and clean, but it also reminds me of old lady perfume. lol It also doesn't last the entire day so you will have to spray it again later on in the day. Sadly, I probably wouldn't buy it again. :/
11/01/2017
Will buy. Love it
10/31/2017
Absolutely love.
10/25/2017
Did not like this, and I love all scents issey miyake.
10/25/2017
Love it delicate fresh feminine perfume I give it a 10
10/24/2017
Just perfect! Clean, floral yet gender neutral
10/16/2017
Too sweet and similar to an Alfred Sung scent.
10/13/2017
I don't like it at all and I love this brand. What a disappointment.
10/04/2017
Love this scent.
09/08/2017
I empited the bottle in two weeks. This is a must have! Crisp and fresh. Great for my migraines - no problems.
08/06/2017
This scent is so GREAT!!!!... I love it.... not overpowering.... but makes you feel so confident knowing you smell so good.... got nice compliments.
08/06/2017
This is such a great scent!!!!! I love it so feminine .... not overpowering but it makes you feel good because you smell great... got great compliments.
08/04/2017
I love the scent. I don't know if it's just me , or that maybe I don't use enough ,but the scent fades. ...
08/03/2017
I was super excited to get my new scent, and upon opening and spraying it, I LOVED IT! Then after about 2 minutes, I really hated it. There's a scent that's in it that makes me sick to my stomach. After wearing it for an hour I couldn't smell it anymore. I think I will re-gift this one.
08/02/2017
I have to loot Lee love the scent! And everyone who smells it comments about it definitely will re-order this fragrance!
08/01/2017
I love L'Eu di Issey so I thought I'd try this. It's nice but not as good. I would probably order it again.
07/22/2017
I actually used this scent all the way down. I loved it. It is a bit mature and Issey Miyake is known for the "chemical" smell. But I personally like it. His scents are so different. I wore this one all of the time and I received compliments on it.
07/17/2017
I felt sick after smelling it. the smell took a long time to wear off
07/13/2017
It was an ok scent kinda powerful stayed on all day so I guess that's a good thing!
06/29/2017
I was surprised. Because I love Issey Miyake the perfume I was excited to try this one but it was not sweet or soft in any way. Very strong citric which is not good with my body chemistry
06/24/2017
i was not impressed with this scent at all. it smelled like it would be more suited for someone in there 60s. def not for me
06/23/2017
I must say... I AM IN LOVE!! this scent is so me!
06/21/2017
Does not smell like the discription at all, AT ALL. This is not fresh or clean smelling. It's strong and heavy. Can definitely see why this didn't do well for them. Also, I just realized this scent is 20 dollars at Walmart and Scentbird is how much?? .... We're suckers.
06/18/2017
Great scent. I have received many compliments on this fragrance. I like citrusy fresh scent and this smells so fresh and clean with a hint of flirty. Highly recommend... ps I don't think it smells like grandmas unless your grandmas perfume game is strong :D
06/18/2017
I liked it but it reminds me of my grandmother's perfume so it's not something I could wear often for that reason, I gifted it to a friend.
06/10/2017
Smells nothing like the description. Reminds me of a cheap fragrance from Walmart.
06/10/2017
The scent wasn't very bad when I put it on although it wasn't my particular type. It doesn't last long at all though.
06/04/2017
Love it! In a class of its own!
06/04/2017
Not very impressed. The smell was not for me.
06/04/2017
Dissatisfied... So far I haven't received any scent that fits the profile that I submitted...😕
06/04/2017
Kind of old ladyish. Very strong.
06/03/2017
Quite strong but has a nice scent
05/28/2017
Did not like this scent AT ALL. It was way too strong and caused my allergies to act up.
05/27/2017
A little strong but I works. I like it.
05/25/2017
nice light scent
05/16/2017
Sorry but this is not Issey Miyake, you guys completely swapped this out for something else. I'm a huge fan of that scent and this is not it AT all. What a huge disappointment seriously.
05/03/2017
Not for me. Maybe someone older.
04/29/2017
If you like light clean scents then this is not for you. This smell is for someone older. I put it on and smelled like cut grass all day. :-(
03/09/2017
Not what I was expecting.
03/08/2017
Was not pleased with the sent it does not work with my body chemistry,and equally and pleased with the fact that the little spray bottle does not work well.
03/08/2017
Was only able to get a small sample of the fragrance due to the spray container not working well. The amount of the fragrance that I did spray on does not work very well with my body chemistry. Want to return it!!!!!!!
03/05/2017
Very fresh, floral. I'm not sure if it for me.
03/05/2017
Not for me personally. A bit old lady-ish to me
03/05/2017
Absolutely love this scent. Fresh, crisp and perfectly unisex. Perfect for all seasons.
03/05/2017
It smells like a of soap... Im not impressed 😝 Im sad cuz I was hoping it was gonna be a fav
03/03/2017
Better than I expected
03/02/2017
It's a little strong at first when it settles I'm in love ❤❤❤ my new Favorite date night Scent
03/01/2017
I hated it!!!! One pump and it went in the garbage!
02/27/2017
Not sure what to think of it... my husband says it smells like soap. Im kinda disappointed, Ive heard good things about this brand. Does the smell get better the longer you wear it, cuz Idk if it is something I can wear all day.
02/07/2017
I love everything by issey miyake....thanks
02/07/2017
HORRIBLE!!! I literally tried to give it no stars. Smells like a room full of over spritzed 90 year old Grandmas (because Grandma's don't have to be old ;). I sprayed two squirts on my wrist to test it out and my fiance literally made me scrub my arm and then proceeded to air out the room and spray Febreeze. No...just no...lol.
02/05/2017
It was horrible. It smelled like grandmas rose water. My dog literally ran away and I'm not making that up.
02/03/2017
I never received the scent I would like to know how I speak to someone about it
02/03/2017
I loved this scent! It's fresh and clean without being overpowering or too strong.
02/02/2017
A nice fragrance for someone else. Not my style though...
02/01/2017
LOVE LOVE LOVE !!!
01/31/2017
It was okay smelled a bit masculine to me though
01/31/2017
Did not like this one at all! Very heavy.
01/26/2017
This is a darker scent than I expected. The florals are pretty strong. I would probably still wear it for an evening event, but would go easy on the application. It's a little cloying and headache inducing.
01/23/2017
Very musky. Too masculine for me.
01/17/2017
Definitely not as citrusy or fresh as I expected it would be. Smells a bit heavier than anticipated, but I find it to be a good scent to use for the gym believe it or not.
01/12/2017
Don't like it.. musk smell
01/07/2017
I love this scent. Very refreshing and last all day.
01/05/2017
love this scent!
01/05/2017
Im not sure I liked it it's really femanim
01/04/2017
Will definitely purchase full size bottle
01/02/2017
love the simplicity...lasts all day and doesn't take much
01/02/2017
Nice clean scent, great for a day at the office
01/02/2017
I absolutely love this fragrance. It's a very unique, fresh, clean, feminine smell but not sweet.
12/31/2016
Hate it smells like an elderly woman
12/31/2016
It was a little too strong for my liking, so I ended up giving it to my daughter who likes stronger scents. However, she said it smells like old lady perfume...lol. I agree. No pun intended.
12/30/2016
I am not thrilled with this scent...
12/20/2016
I'm in love with scent, I can not get enough of it.
12/15/2016
I may have found my everyday scent! My boyfriend loves it too.
12/12/2016
LOVE this scent. It's perfect with my chemistry and I got tons of compliments while wearing it. Light but lasting. Very fresh. Complicated in a good way.
12/04/2016
I normally love his scents didn't like this one at all
12/02/2016
This scent does not seem to last long on the body. Usually when I wear anything I can smell it on myself or someone else will notice and say something. No one noticed, not one person. In fact, I forgot I had it on a couple of times. While growing up there were ladies that smoked and then would spray themselves with perfume. This scent reminded me those times. Not a fan.
11/30/2016
I like the undertones on A Scent, but the hyacinth seems to be the most prominent part on me. If you love springtime and floral scents, you will love this one.
11/29/2016
I love the clean smell of this perfume
11/19/2016
My 5th perfume received and for the first time I'm not over the moon about it. Don't get me wrong it's not terrible but definitely not my thing.
11/04/2016
I did not like this scent.
11/03/2016
Smells amazing! Long lasting. One of my favorites
11/03/2016
I have always loved Eau de Issey Miyake, so I wanted to try this new fragrance, didn't hate it but wasn't as subtle as Eau de Issey M. I am happy to use it but will not re-order.
11/01/2016
I love this scent. It's citrus fresh smell is so fun and exciting. The clean smell is just so refreshing
11/01/2016
Hello I love this refreshing scent! I just want the metal cases instead of the cardboard ones. I hate those. I see so many different beautiful colors but I wind up with the ugly card board. Please don't send me anymore card board.
11/01/2016
I did not like this scent
11/01/2016
Im in love with my fragrance. I cant wait til next month.
10/31/2016
Did not received the ISSEY MIYAKI subscriptions.
10/24/2016
Too spicy for me. I am more of a clean, fresh scent type kind of girl. This one reminds me of an old lady... sorry. I sprayed it one time on my forearm and it was overwhelming enough.
10/08/2016
It's not totally horrible, but it smells like a more mature scent. Not for me.
10/08/2016
Way too strong for me! I'm giving it 1 star just because I enjoy Sentbird.
10/06/2016
I HAVE A COMPLAINT, I WAS SENT THIS IN AUGUST 2016 AND SEPTEMBER 2016
10/06/2016
Really liked this fragrance. It goes on strong at first and one spritz will do, but throughout the day it mellows out and is warm and inviting.
10/04/2016
Love this scent!
10/01/2016
Love the scents I've received ..
10/01/2016
This is not good for me. For me, it smells very soapy and perfumey and sharp. It does last a long time, but for me that is not a plus.
10/01/2016
Absolutely Love!... very soft delicate scent that last all day
10/01/2016
Love this Scent it lasts all day long!!!
09/21/2016
Highly disappointed! Not what I was anticipating at all. The lemon and cedar seem almost non-existent but the hyacinth and jasmine are overpowering. This is more floral than clean, citrusy and woodsy. My 3 year old asked what smelled like pee!! The blatant honesty lol!
09/20/2016
I just got this scent and tested it on the back of my hand. I actually love it. It's got a somewhat musky, floral scent but it is nice for fall. I would agree with other reviewers that this is for a woman that is in her late 30's, into her 40's, or even older. It is definitely not a traditionally young person's scent.
09/20/2016
Issey Miyake is a very nice rich scent. I like it, but in my opinion, it is a scent for a more seasoned, mature woman in her sophisticated 60's.
09/10/2016
Love it. I've tried other Issey Miyake scents. And this one is in my top 5. Try it if you dare. You will love it
09/07/2016
Love, love, LOVE it! I have gotten so many compliments on this scent. It works perfectly with my chemistry and smells so lovely. So happy with my first scent from Scentbird. Can't wait for the next one.
09/01/2016
I did not like this scent. I rarely use it. This is somewhat heavy, it's not a scent I would have picked if I went out testing perfumes.
09/01/2016
I did not like this one at all. I gave it away. It smelled sweet and then when you sprayed it, it had a bitter smell I just couldn't get past. Probably better for an older woman
08/31/2016
Not bad! Smell lasts pretty long. Don't know if I'd wear it everyday ... More of a special day or night out scent.
08/31/2016
I haven't received this one yet but I know it's going to smell good.
08/31/2016
Was not what I was anticipating :( it's ok.
08/30/2016
It was ok but smelled a little too mature for my taste.
08/30/2016
Very satisfied with this fragrance
08/30/2016
It was not good at all.. Very sad.. Had high hopes..
08/28/2016
The scent is different but I like it. Very floral but not sweet. I like that it is light and clean.
08/27/2016
It's Ok, a bit too strong for my taste. Not something i would wear everyday.
08/19/2016
This was ok, I would have to agree with most of the other reviews. Definitely something my grandmother would wear. I am in my late 30s and its def. not for me!
08/14/2016
Meant for an older woman
08/11/2016
Beautiful scent, very soft!
08/04/2016
A little strong when I first put it on. Definitely don't need but two sprays. Once it mellows out love the smell.
08/04/2016
I love, love, love it!
08/03/2016
Horrible and arrived half empty!
08/02/2016
It's absolutely amazing so glad I joined scent bird ❤️
08/01/2016
I was very pleasantly surprised! I usually go for the lighter, fresh, & crisp/clean scents! This is definitely fresh but the aroma of cedar made this scent exotic & dreamy. What a clever combination of scents. Very happy with this scent & I've received tons of compliments!
07/31/2016
Made for and older women.
07/31/2016
Better suited for a much older woman. It reminds me of White Diamonds or a Jovahn Musk, I've only worn it once.
07/31/2016
A wonderful, but mature, smell. A fresh take on the classic strong rose fragrance. I will not wear it, but my mother loves it.
07/24/2016
This is not for me! It smells fresh but for an older woman.
07/08/2016
Loving it. Strong yet sweet.
07/04/2016
This is a must have!
07/03/2016
Definitely a head turner!
07/02/2016
Although, this isn't totally my style scent, (I like spicier) it was reminiscent of Anais Anais, which I loved as a little girl in the 80's. I'm using it, and enjoying it!
07/02/2016
Fresh and unexpected, my new every day scent.
07/02/2016
Really strong rose fragrance . Do not spray on too much will be over powering .
06/30/2016
always satisfied
06/27/2016
not for me...reminds me of my granny
06/23/2016
Received my Issey Miyake today and fell instantly in love. A couple of sprays and it lasted all day. It's a soft and subtle scent that lingers ever so lightly on my skin.
06/15/2016
This perfume has a very "mature" smell and it was definitely not for me.
06/08/2016
I love A Scent..it' fresh, but not too sweet, new and crisp…It's not your classic scent :-)
06/08/2016
I did not like it at all it was very mature for me. I gave it to my mother
06/04/2016
I didn't like it :(
06/04/2016
Did not really like it. It's smells for and older women.
06/03/2016
Awesome. Totally didn't expect that.
06/03/2016
I didn't like it.
06/03/2016
It smelled a little to "mature" for my liking. My grandma loves it though
06/01/2016
I will buy the full bottle. Don't need much as this scent is slightly strong and last all day.
05/21/2016
A little too "old lady" for me
05/18/2016
This is it, the fresh, clean floral I've been looking for! This is supposed to smell like the mountains of Japan, and my husband said the scent does actually remind him of the temples in Japan. He lived there for 3 years and misses it dearly, so this will be a special perfume in our house. Be warned, there is nothing warm about this scent. It is not even a clean linen, warm meadow kind of scent. It is the cool crisp breeze coming down from the mountains onto freshly bloomed spring flowers. There's still dew on the grass. Spring has sprung but there's still a slight chill in the air. That's this fragrance!
05/17/2016
This smells very old-ladyish. Not the scent for me!
05/05/2016
Great scent! A little goes a long way and lasts all day.
05/04/2016
Not bad. I liked it immediately but I did have someone tell me it smelled "old lady-ish". I liked it. Floral and light. I didnt really think it smelled old ladyish but I will have to wear it a few more times to really tell
04/07/2016
Nice and clean, but not floral. A little stringent.
03/30/2016
I love Issey Miyake. I had no idea there were other scents as I experienced this scent with the basic. After I received this scent, I found it to be somewhat strong, but after wearing it, it became a loved subtle scent. I love it and anticipate purchasing a larger quantity.
03/15/2016
I unfortunately had this stolen out of my car before I got to get a good impression of it. The one time I was able to use it, it seemed super fresh and delicate. I loved it while I had it, though the longevity wasn't the best. You can go very wrong with Hyacinth, some perfumes with it smell very much like rotting flowers. This perfume definitely captures that fresh spring time scent of blooming hyacinth blossoms in the garden which are my absolute favorite flower.
03/06/2016
subtle and sweet
02/19/2016
Too heavy and sweet for me. But it lasted a long time, which was nice.
02/07/2016
Not bad, but not one I would purchase.
02/03/2016
fresh clean scent loveit
01/30/2016
Was not crazy about this one. Reminds me of an older woman. Not for me.
01/25/2016
Terribly disappointed. I usually like Issey Miyake scents. Sprayed it on once and will likely throw it away because no one I know would like it. Is there any way to get another scent sent in its place??
01/07/2016
Not for me. It was really strong and reminded me of a grandmother.
01/06/2016
Just okay. Not my favorite
01/02/2016
Really unique, love the scent
12/19/2015
Not my favorite. The scent was a little harsh for me.
12/09/2015
Overpowering and obnoxious! I had to change my shirt after just one spritz. Very strong Lilly of the valley scent. May be ok after it wears off a bit but I'll never know. In the trash it goes! So disappointed.
12/03/2015
After wearing it for a while the scent did calm a bit but it definitely smelled like an older ladies perfume. Not a bad perfume just not my kind of scent.
12/01/2015
The title of this fragrance is what intrigued me the most because I guess I expected it to smell light and unique but it was way too strong for me and it absolutely DOES smell like a perfume. A STRONG one that you would find in your grandmothers purse lol.
11/18/2015
I love this perfume!!! I love that people try to figure out what I'm wearing when I walk in the room but yet it's not overpowering! It's more of a fresh, clean scent.
10/30/2015
Too sweet smelling for me.
10/03/2015
Very interesting scent. Fresh, clean, green and powdery all at the same time. I wasn't sure I liked it the first time I sprayed it but it intrigued me and I couldn't stop using it. A little goes a long way so beware!
08/31/2015
Fresh, green floral, subtle (good for the office).