Hugo Boss
Man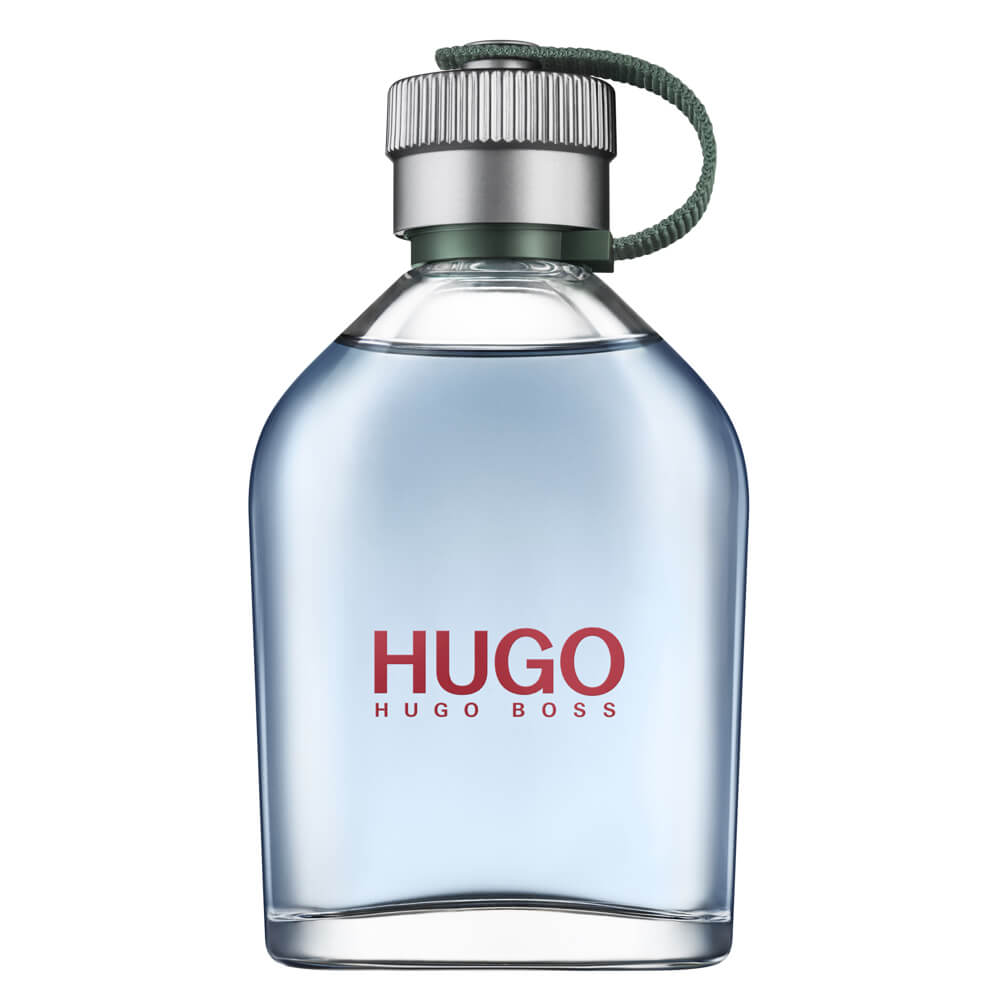 Get a 30-day supply of Man
for
$
14.95
Notify me once this scent is available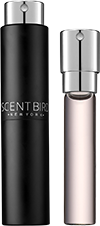 0.27 oz subscription

0.27 oz a la carte
Share and earn free perfume
Notes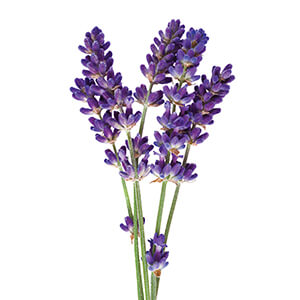 Description
Inspired from the Acadia National park in the US, where forest suddenly stops and tumbles down into the Atlantic Ocean, creating this unique blend of aromatic freshness.
You may also like
Man by Hugo Boss Reviews
12/04/2017
Love this scent on my husband. There aren't a lot of scents for men I can handle, this is a home run for sure.
12/03/2017
This makes my man smell good and sexy without being overpowering.
11/29/2017
This scent was not for my boyfriend (we share months). He says it was too fruity for him and he likes more of a "musky" scent.
11/24/2017
Simply clean and fresh.
11/23/2017
The best!! Period!
11/18/2017
This scent did not impress me much. It doesn't seem to have the quality that a lot of other colognes have.
11/18/2017
Has a nice clean smell. Not overbearing at all. My first scent thus far, but a great start.
11/15/2017
This has been my fave so far. It has a great smell and lasts all day. I would use this more for a night out or date night than casual occasion.
11/14/2017
Cool and fresh scent, not overbearing.
11/11/2017
I loved the smell. Kind of a fresh scent. Didn't last long 2-3 hours maybe. Doesn't seem to project well. I never got a compliment on it. I don't know if that's because people didn't like it or just couldn't smell it.
11/10/2017
My new favorite!
11/10/2017
My new favorite!
11/03/2017
A true classic! Love this on my hubby. Sophisticated and manly.
11/01/2017
Light, very fresh, goes with casual or black tie.
10/31/2017
Great scent for a nice date night! Smells awesome!
10/31/2017
It's awesome. I enjoy everyday with it. It's fresh, strong enough but not too much and last forever
10/31/2017
Very fresh and not too overpowering which is great!
10/28/2017
Very fresh and not overpowering, can be used daily. and it is very long lasting. I highly reccomend
10/28/2017
Not a unique cologne. Very mixed scent
10/27/2017
Like this cologne but not love.
10/26/2017
Very strong scent for a man. I missed out on my surprise fragrance this month😐
10/26/2017
I didn't like this. Don't recall ordering man cologne. I miss my surprise fragrance this month
10/06/2017
Great fragrance, clean long lasting scent.
10/03/2017
Very strong, manly unique scent
10/03/2017
I absolutely love this scent, kinda reminds me of being back in high school again....
10/02/2017
Really nice, clean and subtle fragrance. My wife loved it, and that's all that matters.
10/01/2017
Awesome, this cologne is great smelling and perfect for around the office!
09/29/2017
This is a great cologne for the everyday man (or woman!) It has a decent amount of longevity and its aromatic enough to not be overpowering. For me, this cologne has a great mix of fresh and spice. It has a spicy almost woody start and then crisp fresh undertones once it settles. This is a great every day or office cologne for me.
09/27/2017
This cologne smells soooo good! It's the best!
09/24/2017
I like the clean scent, but my girlfriend absolutely loves it!!
09/15/2017
It's just the most beautiful and awesome scent of all, I love it
09/12/2017
Received my cologne smells beautiful
09/11/2017
Clean fresh scent, love it. Will defiantly be a cologne I will be wearing.
08/30/2017
Good classic cologne. Can't go wrong with the classics.
08/23/2017
This cologne is a little too spicy for my liking. Smells like an older gentleman in my opinion.
08/05/2017
Love Hugo!! I've always been a fan of the smell!
08/02/2017
Love it. Always been a fan of Hugo but didn't want to pay a large sum of money for it. Thanks Scentbird
08/02/2017
Definitely a staple fragrance. Love it!!
07/29/2017
So far, this is my favorite of all the colognes I have received.
07/28/2017
I chose this one hoping it would smell like the original cologne but it smells different definitely not the same scent, although i do like it I don't love it as when i first used it
07/18/2017
Strong , true to smell
06/29/2017
This is one of my all time favorite scents.
06/17/2017
Not too strong of a sent
06/10/2017
I smells very good
06/10/2017
I like it, but it's not my favorite. But at the same time it makes for a great day time cologne.
06/07/2017
I ordered this one because I had a bottle of it as a child growing up, and I used to love it.
06/05/2017
Can't go wrong with this one I love it on my husband
06/01/2017
great smell love the cologne
05/31/2017
nice...I love the scent
05/30/2017
Love it!!! One of my Favs!!!!
05/30/2017
Love this cologne! I've already had a lot of compliments. Can never go wrong with Hugo Boss
05/30/2017
The shipment was there when they suggest it would be, scent is very good and exactly like Hugo, very happy with this
05/27/2017
It took a while to come to me but when I received it I was happy great scent and in a nice case as well I think it's worth the $15 bucks a month
05/27/2017
First selection on Scentbird!! Great choice!!
05/20/2017
Amazing scent, definitley think that signing up for scentbird was a great idea tbh
05/04/2017
Loved it. Husband smells great
04/29/2017
Smell is clean and light.
04/29/2017
One of my new favorites! Love it!
04/29/2017
Definitely a good pick.
03/10/2017
Very clean smell! Love it! One of my favs!
03/07/2017
Such an amazing clean almost soapy masculine smell! My hubs loved it!
03/07/2017
One of my faves!!!
03/06/2017
Really fresh. Highly recommend
03/05/2017
Man, the reviews are all over the place! I'm generally a one-cologne kind of guy and decided to break the mold and try scentbird for a while. Historically, my favorite day to day cologne has been Acqua DiGio. It's light and lasts all day. I've never been a fan of darker or "loud" colognes. When I received this sample at first I was overwhelmed at how strong and woodsy it was. But the truth lies somewhere in between some of the other reviews. This cologne DOES last a long time but it DOES weaken a bit, which makes it perfect. Once that initial spray lightens a little, it smells great and I've gotten more compliments than I have in a long time. I immediately bought a 4.5 oz bottle to rotate with the Acqua DiGio. I'm very picky so I don't just buy anything "different". So far, with my experience with ScentBird, I've only liked one other that bears mentioning (and I bought a larger bottle of it is well) is Issey Miyake Nuit D'Issey. Check that one out as well!
03/01/2017
Not a fan at all. Scent is weak and doesn't last long at all.
02/23/2017
Very fresh and light, loving this scent
02/20/2017
Good long lasting summer frag. Good for office, outdoors and warm evenings.Very pleasant citrusy w/woody drydown.
02/05/2017
Absolutely some sexy smelling stuff!!!
01/31/2017
Smells OK. Nothing special. Doesn't last long.
01/31/2017
I have smelled Hugo Boss and win it many times and it has a very distinctive, strong, lingering smell. The sample from scent bird was weak and the smell was gone after a minute or two. I felt like I received a knockoff.
01/20/2017
The best for Everyday use
01/17/2017
Very fresh and light. It would best be suited for a casual day, maybe even work during the spring or summer.
01/13/2017
very nice good for work and daytime
01/02/2017
I really liked this...
12/30/2016
My husband loved it
12/06/2016
Love this scent!!!
12/03/2016
Overwhelmingly strong.
12/03/2016
Great scent and it last all day long.
12/01/2016
I have been a fan of Hugo Boss for over 10 years. It is a mild, cool smelling cologne with a bit of an earthy/ woody smell but not musky at all. I like very subtle colognes that won't over-power a room. This one the ladies have always complimented me on.
12/01/2016
Very nice warm musky
11/27/2016
Not bad. Definitely not my first choice. Has a cinnamon type smell to me. Kind of like Fireball liquor.
11/20/2016
It wasn't a bad scent but I wouldn't buy a large bottle.
11/06/2016
Not my favorite. I prefer clean light smelling cologne and at first this has a bit of a musky smell. But after a few minutes it lightens up
11/04/2016
I love this scent! It's very crisp and masculine.
11/04/2016
This perfume has a light spicy scent with a hint of citrus. Really nice smell to it
11/02/2016
Really liked it on my bf
10/06/2016
Very nice fragrance!
10/04/2016
Great refreshing scent. Many compliments.
10/04/2016
Love the fresh smell of this cologne.
10/04/2016
The scent is nice but does not last very long - only a couple hours. Either Scentbird is diluting the contents, or the scent itself is at fault
10/01/2016
What can I say that others haven't about HUGO BOSS? -- it's been around a little while, and that means that many people trust that it's a safe scent. Clean, confident, if not a tad short lived on some folks' skin.... it wears well, when you wear your favorite suit. It's a keeper, and a 'GO TO" for important meetings.
09/23/2016
Always was and is still one of my favorite scents and even finsh the sample before my nxt one
09/21/2016
Hope This Smells Good
08/31/2016
Nice smell and lasts long. Highly recommend it
08/30/2016
Great night and day scent
08/30/2016
I know this ones been out for awhile but I didn't have it. I liked the smell. Has a slight musky scent. I think Prada is the best I've gotten so far though
08/23/2016
This is a great smell that isn't to strong or over powering. I like it for everyday use and nice occasions
08/04/2016
The best one I've gotten so far... Smells great!!!
08/02/2016
Thought it smelled really nice on my hubby!
08/01/2016
Love this smell was my first cologne from here also my first cologne I owned as a teen brought back some great memories and refreshing
07/31/2016
Love this classic
07/30/2016
Its not my signature scent. Still looking.
07/02/2016
I like this one a lot a very fresh smell very clean
07/01/2016
Just got my first one in the mail and I love it!!!
06/07/2016
Pretty nice smell. i like it
06/07/2016
I really like the clean and fresh smell.
06/06/2016
This is not a 30 day supply rip off
05/30/2016
Classic greatness
05/27/2016
A nice classic woodsy cologne scent. Decent performance and travel.
05/06/2016
Really loved this cologne. Its a bit subtle which i love.
05/06/2016
I like this cologne, its got an intriguing smell.
05/02/2016
Great cologne and great smelling!
05/01/2016
The pine scent comes through strong at first but then evens out. Not my favorite scent but it's a good change of pace.
04/29/2016
An excellent scent that's a little weak and gone quickly.
04/21/2016
Insanely amazing I've loved it forever
04/05/2016
Always smells amazing
03/29/2016
It smells pretty good. It has a pretty strong cinnamon undertone, that I wish wasn't so strong.
03/29/2016
Great clean smell. Lasts all day long.
03/04/2016
Pleasant smell but not too overpowering
02/29/2016
Item never showed, been dealing with getting a replacement now for 19 days and counting. horrible service.
02/06/2016
I have always loved this scent, thanks!
02/01/2016
Very clean. This fragrance lingers and is strong at first.
12/30/2015
Has a woodsy kind of smell. Pretty good.
12/30/2015
I love this. Reminds me of my young adult days entering college. Its no wonder why I love this fragrance.
12/30/2015
I haven't worn this scent in a few years and the month supply was a great reminder of how good it smells. I started getting compliments on it right away.
12/30/2015
Really refreshing!
12/30/2015
Great everyday business casual scent
12/02/2015
My friends and co-workers love the smell, I'm always getting compliments.
11/18/2015
Stumbled across this scent in the early 2000s. Smells the same and gives a fine fresh scent that lasts all day. This one is motivation for success with the name Boss.
11/06/2015
Smells very good. Had a few people ask what it is.
11/05/2015
Nice clean smell for an everyday fragrance.
10/30/2015
One of my favorites. Next Month I'll try a new one
10/29/2015
One of my all time favorites!!
10/01/2015
It smells good and feels good on the skin!!!
09/30/2015
Didn't really like that one thought it would be better won't be buying a big bottle of that
09/29/2015
This a big favorite of mine
09/29/2015
Reminded me why it used to be a favorite, and with the compliments I've received will be added back for my go to cologne.
09/29/2015
Scent does not stay as long as the original cologne and smells different.