Hugo Boss
HUGO Iced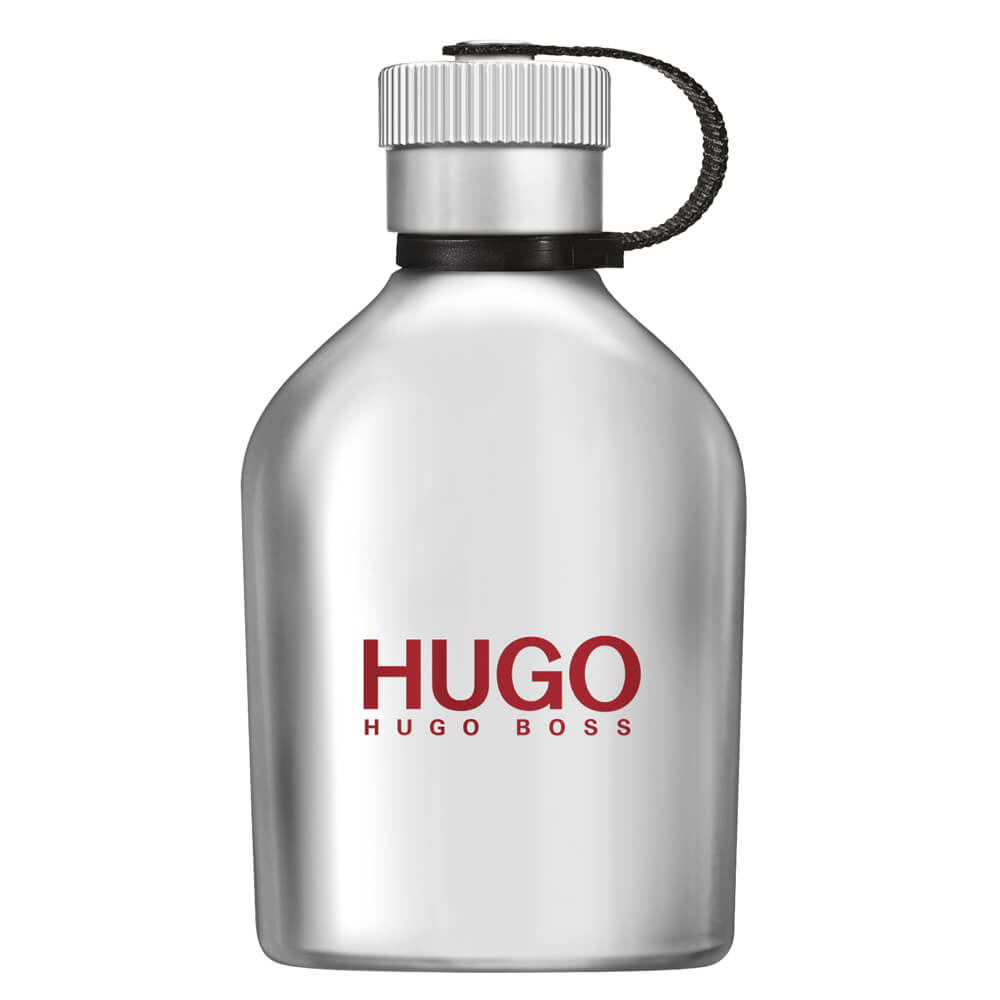 Get a 30-day supply of HUGO Iced
for
$
14.95
Notify me once this scent is available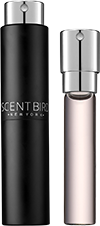 0.27 oz subscription

0.27 oz a la carte
Share and earn free perfume
Notes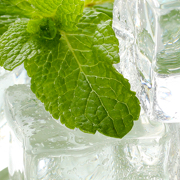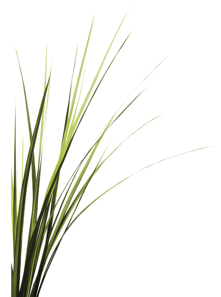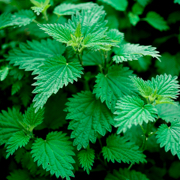 Description
HUGO Iced is a blend of iced ingredients, opening on a daring freshness sensation with Iced Mint leaves that will boost your determination and focus.
You may also like
HUGO Iced by Hugo Boss Reviews
11/17/2017
This is an awesome fragrance. I loved it. It was simply AMAZING!!
11/17/2017
This one is much much better than the other Hugo!
11/16/2017
I have not received it
11/14/2017
This one was awesome the only thing the spray fixture stop working and could use it after 4 sprays
11/14/2017
Reminded me of High school, back in the 90s. Not very strong, and doesn't last long. Good for work, but not for night on the town.
11/13/2017
Smells like something I got from Walmart as a kid. It's so so
11/13/2017
So delicious I love it
11/13/2017
I gave it to my brother he loved it
11/12/2017
Eh... it's okay
11/09/2017
Smells very nice but didn't last long.
11/09/2017
ok scent didnt last long at all
11/09/2017
Soft smell good to wear on summer
11/09/2017
Seriously great. And super convenient. Smells amazing. Overall, it's a great product.
11/09/2017
I didn't like it and 15 mins after wearing it, I don't even smell it
11/09/2017
Great smell love it
11/09/2017
Not worth your time. The tiny bottle doesn't even last 1week . Rip off!
11/08/2017
Great fragrance, not to strong.
11/08/2017
Did not like this too much. Really flowery.
11/08/2017
My first fragrance and I love it! Very clean, fresh scent.
11/07/2017
Very fresh scent
11/07/2017
It was my first scent and I️ really liked it. Got some nice compliments
11/07/2017
Not Bad. I was really impressed at first, but the scent is very heavy.
11/07/2017
Smells awesome! Had compliments from a bunch of people just walking by.
11/06/2017
This was far better than I expected. It's Hugo boss ! I got a lot of compliments on this. I would recommend
11/05/2017
Wow , smells just like it sounds, Icy Fresh!! Loved it the smell is so refreshing it's a great combination of sorts Highly recommend it
11/05/2017
Exactly what I expected it to smell like, which was amazing! It's such a clean and refreshing smell. I'm actually going to order it again here soon.
11/04/2017
Refreshing scent reminds me of fresh mint... unfortunately this scent dies down very fast and wares off so much nobody could smell it even if you ask them to
11/03/2017
It was a little too understated for my tastes. Not like Boss' other fragrances.
11/03/2017
My favorite fragrance has been Hugo Boss... Now I am torn between Boss & Iced! Iced is a little stronger of a scent and last all day. Good for work or any time!
11/03/2017
Smells great just doesn't last that long that's my only complaint...I would for sure get this again
11/02/2017
Awesome scent!
11/01/2017
Hugo has a great smell its very refreshing love it.
10/31/2017
This sent is so refreshing, it's like a breath of grease air. Great choice.
10/31/2017
Liked the freshness in the scent a lot. It smells like the incandescent sticks lit by a Hindu in performing "pooja"(a procedure of prayer to the God). It reminds me of home and the comfort of parents because of that. I would suggest it to a Hindu for its nostalgic effects, and any other person just to try out a really good scent. :)
10/31/2017
This smells really good.
10/31/2017
Great Fall transitional scent for Houston! I have always thought of Hugo Boss as an entry scent,,, but this is nice
10/31/2017
Like its predecessors, this is not my favorite scent. It's fresh and crisp, fades quickly and smells remiscent to many scents that were popular in the 90s.
10/31/2017
Smells great but doesn't last very long...i would order it again.
10/31/2017
Not bad just not a huge fan, also does not last well
10/30/2017
This was a very nice scent. It is masculine, but subtle and not too overpowering. It has a refreshing, versatile smell that could be used for going out or just going to the gym. I was very satisfied with it and received a lot of compliments from my female friends.
10/30/2017
I don't like it. Not sure why, I just don't.
10/30/2017
It's a good fresh smell, something you can ware everyday. Only bad thing I have to say that it doesn't last long.
10/30/2017
Smells amazing is all I have to say, it's my first order and I was so excited when it came in and I was very impressed. Everything seemed very legit and the cologne was a smooth smell that really catches your attention especially since the smell stays strong without choking everyone, and I have been getting compliments already. GOOD JOB SCENT BIRD!! I'm definitely going to keep ordering.
10/29/2017
Smelled great! I'm impressed.
10/29/2017
Wow all I have to say is wow!!!! I am very impressed with this mo the cologne. Love the nice fresh minty smell. A couple sprays and I am getting Complements all day. People asking what cologne I'm wearing. Yes I would definitely recommend this cologne to anyone A ++++
10/28/2017
This scent is definitely a keeper. I will highly recommend this for a signature scent.
10/28/2017
This one I loved. It has great long lasting background notes.
10/28/2017
Very good, and professional scent. Perfect Strength, and smooth.
10/28/2017
The smell lasts little
10/28/2017
It smells really nice... the ladies love it.
10/28/2017
My favorite so far!
10/28/2017
Great scent, not too strong
10/28/2017
I really enjoyed this fragrance
10/28/2017
Amazing as always for a Boss fragrance. Just smelled all too like a standard Hugo Boss scent with a lot of mint added in. It's perfect for an occasional seasonal cologne though.
10/28/2017
I really like the smell, but sometimes it would be a little too strong. Either way, an amazing smell overall.
10/28/2017
I really like the smell of this one and the scent does last a long time! Ppl keep saying it doesn't but if you're smelling something so much the smell seems to fade away but really that's your nose getting use to the smell the same way it gets use to your own stench. I've put my jacket on the next day and it still smell like faded Hugo so definitely am impressed with this scent. Loved it
10/27/2017
Smell was amazing and perfect. But if you want one that lasts hours, this is not the one.
10/27/2017
Smell was nice, but the amount for the price and waiting wasn't what I thought it would be. ty anyways
10/27/2017
I love this scent!!! Reminds me of Emporio Armani "White" which has been discontinued and I have been searching high and low for something similar!! YES!!!!
10/27/2017
I was surprised at how much I liked it. It has a nice unique scent that makes you want to keep sniffing it. The smell seems to fade pretty quickly though.
10/27/2017
Smells decent, peppermint with a hint of rubbing alcohol. Wouldn't recommend personally.
10/27/2017
Smelled really good. Compliments from the tinder date. Didn't have to reapply.
10/27/2017
Smells good just doesn't last for even 10 mins
10/27/2017
It's not that it didnt smell good but even with 6-8 sprays I couldn't smell it after about 10 minutes.
10/27/2017
Good evening, I moved and has not had a delivery even after I changed my address. But, this company still sends me this after I cancel? I know now I made the correct decision to cancel since no one wants to make good on my missing months of scents!
10/27/2017
Great fresh scent, not heavy or over bearing. Would recommend it anytime.
10/27/2017
Love the scent...but very subtle. Gotta get really close to someone for them to smell it.
10/27/2017
Not good! Does not smell good at all
10/27/2017
i like this cologne
10/27/2017
Love the smell. Always getting complements when I wear it. Would recommend to anyone
10/27/2017
Smell great ladies love it
10/27/2017
Smells great! Very happy with it.
10/27/2017
Pretty good scent. Kind of citrus smell. Very light. Perfect for the workplace. Wears off quickly though. But overall good scent
10/27/2017
I really like it, but it doesn't last very long at all. Most alcohol based scents don't. I like the light and clean smell it provides! I feel like you could wear this for any occasion, just bring along the Scentbird tube if you need a refresher.
10/27/2017
It was ok nothin special no compliments from anyone saying i smelled nice i like louder colognes that last all day this kind of wear off throughout the day
10/27/2017
It was nice and pleasant. I like a little stronger manly scent personally.
10/27/2017
It has a good smell to it.
10/27/2017
It has a very light scent. I can hardly smell it. That may be because I've yet to receive it!!! What the heck is going on with the delivery?!?!?
10/27/2017
Almost smells like it haves a little bit of cinnamon spices to it. A hint of the outdoors, so somewhat adventurous. It does give me confidence when I wear it, so I might consider getting the bigger bottle. It was certainly enjoyable.
10/27/2017
This scent would work well in an office setting. Clean, present scent that is not overpowering.
10/27/2017
Nice smell but not very manly
10/27/2017
Decent, fresh everyday cologne but not one of my favorites.
10/27/2017
Really light Sent and it doesn't last a long time.
10/27/2017
MY first Order Shipment was ok. I have enjoyed this fragrance very much. I would not buy the big bottle, though. I find it has a very fresh and pleasant small but it lacks that wow factor i was looking for. It last all day for me but I need to spray a lot so the bottle does not last the whole month. I can definitely recommend for those who work at an office and what settle fragrance for those morning commutes.
10/27/2017
Smell really good
10/24/2017
I loved the fragrance of this particular Hugo boss iced. Thanks
10/23/2017
I was nervous when I saw this in my queue because I have not liked Hugo Boss scents in the past as they are just too strong. This scent, however, was a pleasant surprise. It is not too strong yet it seems to last all day.
10/23/2017
This scent is my first from scentbirds not a bad choice. I like the settle smell , the freshness, and it's seems to last all day. My wife enjoys it and it works with body chemistry. Can't wait til next month scent.
10/23/2017
Where do I start? First of all I have to say I regret getting this cologne. It does not smell good at all, it will probably make you unattractive. I'm mad that I have to keep this for month, worst part is that I will not be using it. What a waste ...
10/22/2017
Has a nice clean citrusy scent which isn't bad but not something I would grab first. The scent reminds me of staying in an upscale hotel which is funny because two days ago I stayed in a Westin and smelled Hugo Iced everywhere. If you like that clean minty citrusy smell this is for you. By the way my wife liked it.
10/22/2017
Smells like hot trash, just like this service!
10/22/2017
SMells like hot shit!
10/21/2017
smells fantastic , its a cologned for a night out with the guys . Imagine being dressed casual and walking past the bar as the the lady you pass turns around to get another smell of that perfect eye catching scent. kinda like that
10/20/2017
Shipment was not bad . I really love the smell of this one would definitely get again or a large bottle.
10/20/2017
This smells so good my lady goes crazy over it
10/20/2017
This is my first shipment from Scentbird. I really enjoy this scent! It's very light, sort of woodsy. The vetiver stands out, as does a little bergamot (though that's not part of the profile) and maybe some cedar. Not an overwhelming scent - very fresh and clean. Contrary to some other reviews, I found this scent lasts several hours. A light spritz recharges the main notes very nicely.
10/20/2017
This was my first cologne shipment on here and it's crazy how excited I was to get the package and try the cologne on. However, I'm not impressed with this choice. I like the scent as it is clean and fresh smelling, but is not nearly strong enough for me and doesn't last long at all. I have wore it twice to work and today put on 3 sprays and not one person commented. And I don't even smell it after an hour or so. I hope my choice next month is better.
10/19/2017
It's not bad, I kinda like it. However it wouldn't be my go to. It's a little to fruity smelling, not in a bad way just more like a perfume and not a cologne.
10/19/2017
This scent does not smell good. Will never order again. I'm actually mad that i have to keep this for a full month.
10/19/2017
Doesn't last more than 3 hours. Everyone said it smelled like gain dryer sheets. I guess I smelled clean!! Not the smell I was looking for. Horrible experience. Out of the last 3 months I've only received one that actually impressed me.
10/18/2017
I prefer Hugo Iced more than Boss! I've been wearing Boss for years now I found a better scent! Iced is my new go to cologne!!
10/18/2017
First Order from Scent Bird and i couldn't be happier! Great packaging! Hugo Boss Iced is a great scent!
10/18/2017
first cologne I ever order from scentbird and I gotta say I liked the package it came in and the smell for this is pretty good, I might try to buy a bigger size sometime!
10/18/2017
Super happy with it!
10/18/2017
I was super excited to get my first package, as the first month of my subscription this idea was simply amazing. The package just came and I sprayed the first spray a bit ago and the smell is very nice, light, fresh. Although the smell is very nice I was a bit let down but this being the cologne of the month. Overall this scent is very good but the cologne of the month hype I guess made me overhype the scent.
10/18/2017
This is a great fresh scent.
10/18/2017
Not really impressed especially for my first scent off here not really strong not sure if it's the atomizer or just the scent and kind of reminds me of axe body spray
10/18/2017
Not what i expected idk why it would be colonge of the month there are better fragrances out there
10/18/2017
I dig it, smells really fresh and masculine.
10/17/2017
Love this scent. Great for a daily office wear. Fresh not overbearing manly scent. Perfect
10/17/2017
My first scent for my subscription. It's very fresh, clean, and not too heavy. Perfect for office setting; definitely a trendsetter's fragrance as it is a very unique scent. 5/5.
10/17/2017
First scent and a great one at that. Glad I tried it. Enjoying the fresh/clean smell. And so does everyone around me.
10/07/2017
Nice,smell amazing i love it exelent choice ,one of my favorites
10/06/2017
Sharp, fresh and clean. Perfect for the office. The subtle mint fragrance is unique and did not disappoint.