Hugo Boss
Hugo Deep Red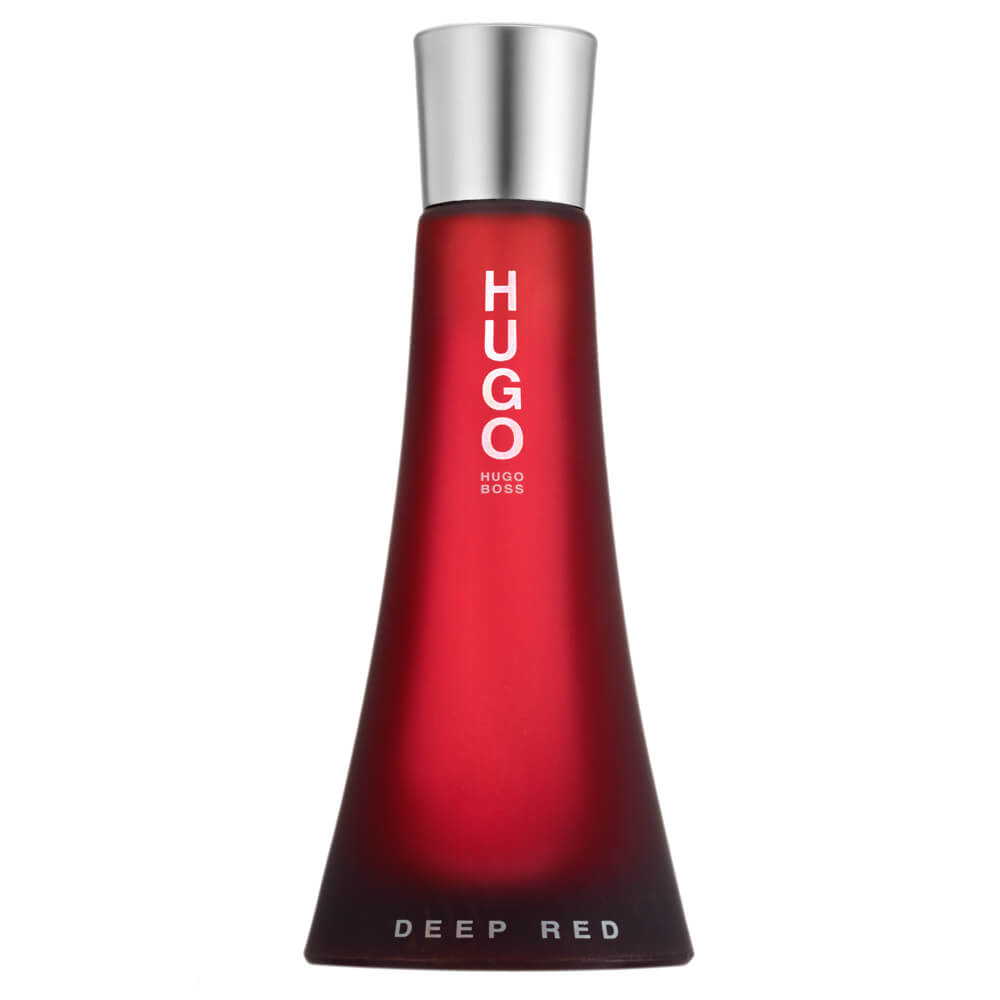 Get a 30-day supply of Hugo Deep Red
for
$
14.95
Notify me once this scent is available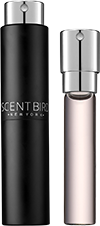 0.27 oz subscription

0.27 oz a la carte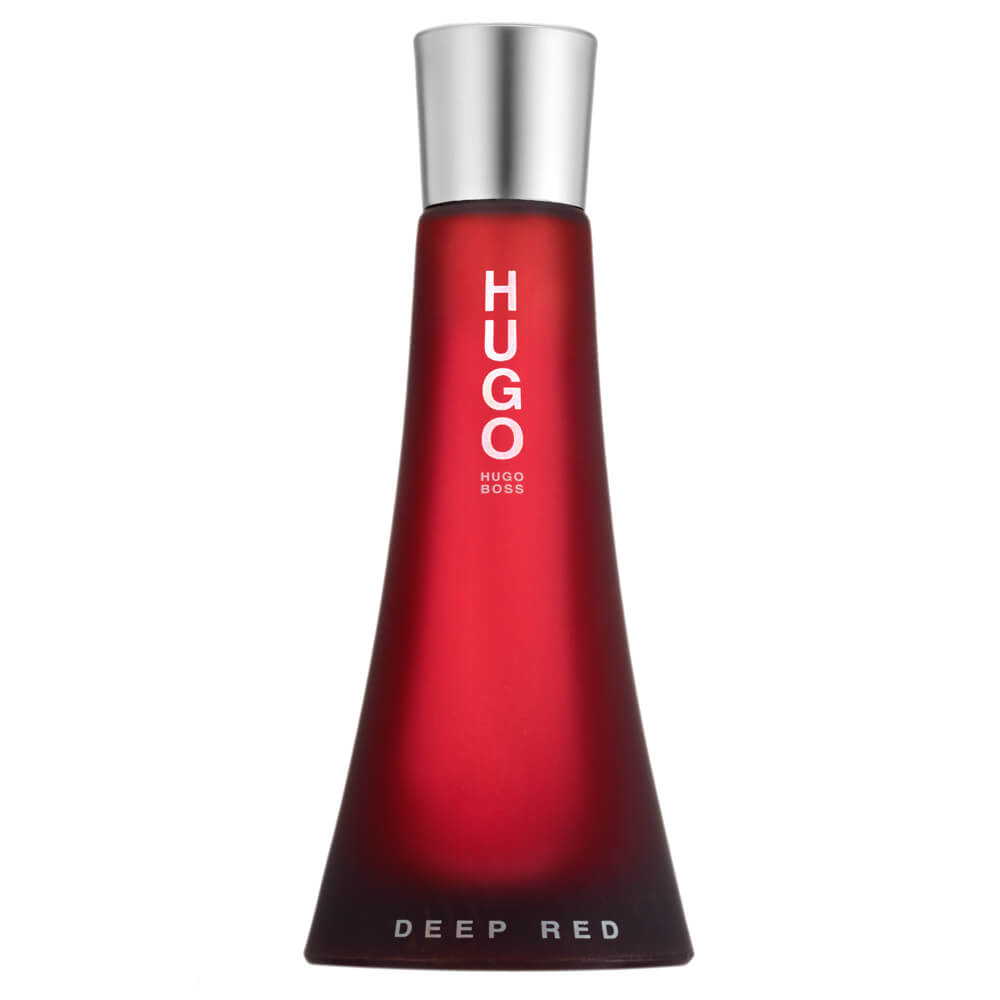 3.0 oz bottle
Share and earn free perfume
Notes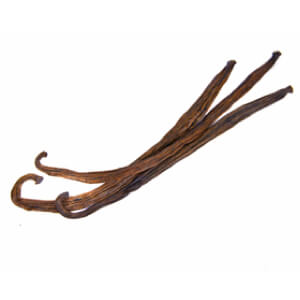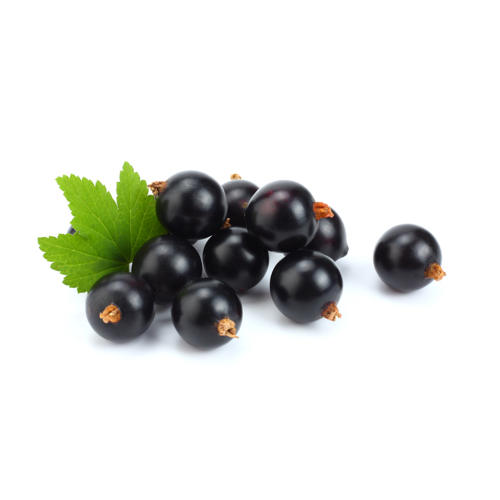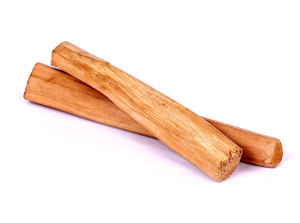 Description
Deep Red is aimed at strong and active women. This fruity-floral aroma opens with notes of black currant, pear, tangerine and blood orange. The fresh and mouthwatering opening is followed by ginger leaves, freesia and hibiscus accords of the heart. Woodsy sensual finish is composed of sandalwood, Californian cedar, vanilla and musk.
You may also like
Hugo Deep Red by Hugo Boss Reviews
01/12/2017
It's ok, not in love with it but I can wear it out and about. I feel like it smells a little old on me.
01/11/2017
Love it!!! Warm and sexy!
01/11/2017
Loved it, not super strong
01/06/2017
Loved it! Light and fresh and sweet
01/05/2017
LOVE this heady scent! Very romantic; perfect for a night out. My only (minor) complaint is that it trends a bit on the masculine side for a date night fragrance.
01/05/2017
I really like this. Sweet, but in a grown up way. Does not smell like teeny bopper candy perfume. Longevity is almost non existent on me, though.
01/04/2017
Smells good but kind of a strong scent. It took me a couple times using it but now it's one I keep in rotation. I enjoy it more as the day goes on.
01/04/2017
Didn't work with my body chemistry. I think it smells nice, though.
01/03/2017
POWDERY! Ugh! I'm deeply disappointed that this parfume didn't list powdery as part of the description!
01/03/2017
From the description I was expecting a sweeter fragrance. Not unpleasant, just a little heavier and different than I thought. Not bad, just not for me
01/02/2017
It's smell okay !!!! Not my kind of smell that I like but it's doable .
01/02/2017
It's different! I like it then I don't !!
01/02/2017
This fragrance is very classy and meant for women of pristine stature. Clean and a bit spicy, you will leave the air not only smelling but feeling exquisite.
01/01/2017
Love this scent. Always have!
12/31/2016
Never received it.
12/31/2016
I love this scent.
12/31/2016
It doesn't stay fragrant and it I don't really love the smell.
12/31/2016
I lpve this scent. It is sexy and sophisticated but nice enough to use it everyday.
12/31/2016
Really like this scent. Sexy and sophisticated, but not too heavy.
12/30/2016
The scent is alright. It's not overbearing so I do wear it. I picked this out because I had read somewhere that this was similar to Victoria's Secret very sexy which I disagree with.
12/30/2016
Love this seductive and playful scent.
12/30/2016
I really like it. At first, I thought it was just a timid (not even sharp or strong) blood orange scent, but when it dries down, it has a hint of dry vanilla that's slightly reminiscent of Dior's Hypnotic Poison. It's a nice fragrance...not too fresh, not too sweet. Actually, it's a good year round scent in that way. Longevity and sillage are quite poor though.
12/29/2016
Maybe it's just the way it mixes with my body chemistry, but this isn't woody or spicy at all on me. It smells light and fresh. It doesn't last as long as a deeper scent like Tom Ford Velvet Orchid or YSL Opium, but it lasts longer than most of my lighter Escada perfumes. I asked my husband if he liked it, but he said he couldn't smell perfume, and that I just smell "like soap or laundry or something."
12/07/2016
Didn't like this one.
12/06/2016
Love this perfume, one of my favorites. Its a little lighter scent wise then the bottle but I still love it.
12/06/2016
Smells like old lady perfume :(
12/05/2016
It's a nice rich fragrance. Perhaps a little more sophisticated than I prefer.
12/05/2016
Love this scent!!! Makes me feel special.
12/05/2016
The best for work and play. You can't go wrong with this scent.
12/05/2016
One of my favs!
12/04/2016
I love scent bird .....
12/03/2016
It is absoutely Amazing!!
12/03/2016
light airy doesn't give the long lasting scent I like.
12/03/2016
love the smell
12/02/2016
Beautiful powdery mild smooth scent with a faint floral smell
12/02/2016
Smells simply divine
12/02/2016
Nice and soft. Love it!
12/02/2016
I remember getting this smell years ago an still love it!!❤️❤️❤️
12/02/2016
I like the fragrance but it doesn't last long.
12/01/2016
wasn't a huge fan of it.
12/01/2016
Definitely one of my favorites!
11/24/2016
This is one of my top 5! I love this scent!
11/24/2016
Loved this scent, it does not over power and is incredibly feminine.
11/21/2016
This scent is unbelievably versatile. It is sweet and spicy. It comes out with a strong spicy, date night, warm scent but quickly transforms into a sensual, sweet scent. You can wear this to work, on a date or a party. I think this is an amazing scent and really perfect for fall and winter.
11/09/2016
Absolutely love this scent! I will definitely by a big bottle very soon! I
11/03/2016
I LOVE this scent!!! This was my 1st scentbird scent. I will need to buy a big bottle soon.
11/03/2016
I never received it in the mail. They sent it back because I put in the wrong address. So now I have to wait until next month. But they did knock down the price for me.
11/01/2016
I love this scent .. great for fall
10/31/2016
I used to love this perfume, but it just wears off too fast and you need to much of it to smell it. If you like a light woodsy spicy combo scent thats feminine and not manly you'll love this one.
10/30/2016
Great for Fall! I enjoy the scent; it's spicy and sexy...it doesn't last as long as I'd like, but while it's there it's wonderful.
10/21/2016
LOVE! This was my first Scentbird perfume and I adore it. It's light enough that I don't bomb the people around me, but strong enough that it's obviously there. I don't wear perfume daily (just a few times a week) so it's nice to have a perfume that isn't so overpowering. It's young enough that my tween daughters have borrowed it, too. Definitely not old lady.
10/12/2016
This is my favorite perfume ever. I've been wearing it since my early 20's (over a decade ago) and anyone who gets close enough to me to be able to smell it loves how it smells on me.
10/07/2016
I remember getting a magazine sample of this in my early teens and loving it, roughly 10 years later and I def don't feel the same way lol. somewhat of a mature scent, just no wow factor for me :/
10/04/2016
I love this one! Smells great on me and not too strong and you don't need to reapply.
10/04/2016
Love it! It is a great smell for me!
10/04/2016
almost perfect! Just a slight old lady smell
10/03/2016
This scent is gorgeous. It's a sexy and sultry scent that I love and my husband loves. I will purchase a bottle.
10/03/2016
I never received it
10/03/2016
Nice scent but I wouldn't buy a bottle of it.
10/01/2016
Beautiful romantic scent.
10/01/2016
This perfume smells wonderful. Lasts all day!
10/01/2016
Hugo deep red is better than any other sweet perfume scent. It smells mature and lasts long. I would recommend to anyone. I will be purchasing the full size product from Scentbird. And it's a valuable price.
09/30/2016
I wasn't really a fan of this perfume. It has a woodsy/musky scent, definitely more of a sexy scent. It just wasn't my cup of tea.
09/27/2016
Not Impress with the Perfume. Just okay for every day use.
09/14/2016
Deep Red is one of my favorites. It is both a night-out and an everyday wearable scent. The "fruity and floral" are well balanced out and toned down by the woods. It is a scent that matches my woodsy, unisex preferences while still being dainty.
09/10/2016
Smells warm and fresh! Luv it!
09/06/2016
smells really good
09/06/2016
I LOVE this perfume.....my husband says it should be my signature scent!
09/03/2016
Hugo deep red is a spicy but sweet scent. A sensual smelling fragrance if I had 1 word to describe it. Loved it!
09/03/2016
A very sexy scent I love it!
08/31/2016
Amazing smell, sweet yet mysterious, not over whelming but noticeable. I love It
08/31/2016
Definitely new favorite
08/31/2016
Very nice adult scent
08/31/2016
I'm not crazy about it so far. It's not bad, but I agree with the other reviews that it smells a little old lady-ish.
08/31/2016
Way too sweet for me. Cloying. Too old for my tastes.
08/30/2016
ITS NOT AS DESCRIBED.... SMELLS FOR A OLDER LADY!
08/30/2016
Its ok. My boyfriend likes it and it reminds me of a lot of perfumes i love but its too strong and theres something in it that gives me old lady vibes. It wears down nice but I still get a slight old lady smell.
08/19/2016
Yes, I like this perfume. Kinda sultry and sexy. Didnt knock my socks off or anything.
08/18/2016
love this perfume!!
08/18/2016
I really love this scent. Perfect for daily wear.
08/13/2016
This reminds me of my mom. Love it
08/05/2016
I love this scent!!!
08/03/2016
Such a sexy and intimate perfume! I love it!
08/03/2016
I just love this scent, it makes me feel so alive and sexy...
08/02/2016
A totally gorgeous musky and sexy perfume, I absolutely love it! If you like a bold scent, or want something dramatic for evening, this is a great choice. Nice spice, and well named. Love!!
08/02/2016
I wore this in high school, had to order it again. Still love it
08/01/2016
On the strong/heavy side, recognizable Hugo Boss notes, definitely an evening/date night scent, not for everyday
07/31/2016
Love...love...love
07/30/2016
It smells nice but to me it still smells like old lady.
07/30/2016
I love it one of my favorite.
07/29/2016
This fragrance at first was a little off putting. It seemed too strong when I first sprayed it and a little "mature". But when I went out I got compliments but I couldn't even smell it. I'm straddling the fence on this one.
07/25/2016
This perfume smells like men's aftershave.
07/06/2016
I thought this would be a little more fruity/spicy, but it came out way more powdery and oddly metallic on me. Im guessing my body chemistry didn't work well with it. Initially I thought I liked it, and the more I smelled it, it became more and more musky. I had just sprayed it on my wrists and tried to wash it off, but I could smell it the rest of the day. My skin does tend to really hold on to perfume and lotion scents, so I rarely reapply, but I was a bit surprised that I could not wash it off. If you like sweet and musky, you would like this. It's just not for me. Two stars because it really stays on!
07/05/2016
At time of Spary it smells good but smell seems to wear off quick; tried on others than me and it just not last, smell seems to wear off pretty fast
07/03/2016
It smells good but the sent doesn't seem to last very long on me..
07/01/2016
Too sweet & fruity for my tastes
07/01/2016
ABSOLUTELY LOVED THIS SCENT! I chose it bc reviews said it was similar to my all time fav Valentino Absolu (which is hard to find at a price I'm willing to pay) Sweet, musky, powdery goodness!
07/01/2016
It is strong and nice perfume. really liked it !!
07/01/2016
I liked the scent, it was clean and soft but a bit more for a more mature woman so I gave it to my mom who loved it. It smells better on her than it did on me.
06/21/2016
Words can't explain how soft the smell is smells so good smells so sweet to me.
06/05/2016
I just received this and have worn it consecutively for 2 days. After the initial spray, I squealed -- it reminded me so much of the discontinued RL Glamourous that I used to bathe in. Dry down changed a bit, and it became a little powdery, but not too much that I was displeased. I'm looking forward to testing it out during the work week.
05/16/2016
For a fruity perfume it comes on very strong more musky and spicy, it does last a very long time once the smell wears down and I liked it a lot and it smelled like stated!
05/16/2016
For a fruity perfume it is very strong stronger than I like once the smell wore down I liked it but is not something for me it is very musky very rich very busy and does not come out fruity at first comes on very strong. Last a long time!
05/08/2016
Strong and spicy
05/01/2016
This is one of my favorite 'go to' scents. Very warm & exotic.
05/01/2016
Nice scent but doesn't linger for long
04/23/2016
This is a nice light scent. The black current it the first noticeable note in this scent. After the initial scent you start to notice the pear and citrus tones. I think that it is fair to say that it is more spicy and flirty than fruity and sweet.
03/30/2016
It has a nice scent to it but I just do not prefer the scent personally. I think it is a wonder deal for the price overall and am looking forward to future selections.
03/30/2016
I really like this scent. I selected it based solely on the description provided and I'm very glad I did.
02/03/2016
Love the scent....
02/02/2016
Did not like it at all.
01/30/2016
very nice fragrance. average staying power. overall happy with my choice
01/27/2016
Very warm, slightly sweet. Very nice elegant evening perfume
01/17/2016
It smells good, but a little too sweet for my preference. Reminds me of a perfume called Wings in the early 90's.
01/06/2016
Very sexy and spicy...love wearing it on a night out!
12/30/2015
I think this perfume is for confident business women 30+. I wear it only when I go to a fancy restaurant or an opera house.
12/02/2015
I love the sweet smell of this perfume not too sweet not to bitter its just perfect for the winter and every time I wear it someone always compliments of asks what scent that is!
11/06/2015
I like it, but it had a more mature fragrance for an older woman. I probably would not purchase this product.
10/31/2015
Not what I remembered it to be.
10/30/2015
Love this! Get's better as you wear it! Very woody and spicy.
10/30/2015
Upon first smell I liked it but quickly my nose started getting itchy. The smell is a bit too strong for me and the floral is a bit overpowering for my taste. I prefer more of a sweet scent.
10/29/2015
A lovely deep ;) sweet scent
09/22/2015
For me this scent is to powdery. I feel that it would be a great scent for an older person.