Hugo Boss
Boss the Scent Get a 30-day supply of Boss the Scent
for
$
14.95
Notify me once this scent is available
Share and earn free perfume
Notes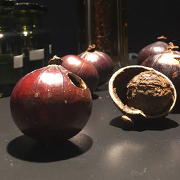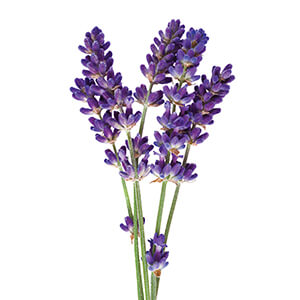 Description
HUGO BOSS introduces BOSS THE SCENT, its new seductive perfume for men. An irresistible fragrance, unforgettable like a savored seduction. Exquisite notes of Ginger, exotic Maninka and Leather unfold over time, seducing the senses.
You may also like
Boss the Scent by Hugo Boss Reviews
08/31/2017
Duplicate.....no bueno
07/20/2017
I add-on a huge fan of Hugo Boss No 6, though not as good, Boggs the Scent is a close second. It is mild and not offensive.
07/11/2017
Love. Masculine red fruit. Would buy bottle. Multiple compliments.
06/05/2017
Loved loved loved it! Found this one in my moms magazine as a sample and had to have it sent. Used it all up. I've been using a 4/5 sprays throughout each day and have leftover at the end of the month. I blew through that bottle because I loved it. Sprayed some in my truck a few times a week even.
06/02/2017
Love this scent! Classic and elegant, it is a great cologne for the office, date night, or just a casual day.
06/01/2017
Doesn't really stand out.
05/31/2017
This is a great subtle scent great for many occasions. It has an earthy scent with some floral tones that make for a great combination.
05/11/2017
One of my favorite date night scents. Sexy soft leather and ginger make this a noticeable and pleasant attraction.
04/29/2017
Love this. It's not my absolute favorite but it's a lasting, interesting, wonderful scent. I would buy this full size
04/29/2017
It's a scent that works for me.
04/29/2017
This is one of the best scent that i have received,love it and i would buy this.
04/26/2017
Didn't Like it too much. Sent was too soft for me
03/06/2017
I got this cologne for my husband and it is amazing!
03/05/2017
Kind of a fruity scent. The leather and lavender mix together very well. One of my personal favorites.
03/05/2017
Simply Amazing.
03/03/2017
Pipe tobacco, sweet plum & tart pear are the initial fragrance notes that fade in minutes to more of a musky, powdery scent, and after 3 hours, into just a soapy scent. It's kind of like the collective perfume/cologne smell of aunts and uncles visiting on Christmas Eve. The initial notes remind me of one of my favorites, Boss Bottled, but combined with heavy notes of musk, amber & baby powder which ruin it for me. Regarding the "official" fragrance notes, there is the faintest smell of ginger, no one knows what a maninka smells like, there are no discernible lavender notes, and the leather smell may or may not be there, but it's certainly not what you will take away from this scent. It's not completely terrible - a definite winter scent, but the soapy, powdery notes are just too overpowering for me.
02/07/2017
I know this is for men, but when I first smelled it on my friend she pulled it off as if it was a unisex so I had to try it and got lots of complements.
02/06/2017
That is my favorite thus far!!!
02/03/2017
One of my favorites
01/25/2017
Smells so good! It's a perfect blend. Not too strong, yet still warming.
01/24/2017
I've decided to le ave my comfort zone of citrusy colognes and branch out. My first choice was The Scent by Hugo Boss. To my surprise it reminded me of Solare by Vince Camuto. Actually it smells exactly like Solare. Less citrusy, more creamy, like a creamsickle. It's sweet at first with none of the leather notes promised. I'm probably not going to order a larger bottle, and still look for something out of my comfort zone.
01/20/2017
It's a grown up scent but still clean and fresh. Hard to find that kind of combo. I recommend it if you're looking for that kind of smell that's not citrusy. Heavy enough to last a few hours but not overpowering.
01/04/2017
Everyone loves it. Top of my list.
01/03/2017
Very strong musky scent.
12/31/2016
Nice classic masculine go to scent.
12/08/2016
Very nice and subtle scent that seems very classy and grownup but not your father's cologne.
12/05/2016
Smells good. Lots of compliments!
12/02/2016
This has become my favorite scent! Not to mention my wife loves it!
12/02/2016
A lot of compliments from the ladies!!
11/11/2016
Clean, and Grown
11/04/2016
It's awesome!!
11/02/2016
This cologne is one of my favorites, ginger, maninka, lavander, leather is good juice. Longevity is between 3 or 4 hours.
09/02/2016
Didn't receive it..smh
09/01/2016
very impressed by this colon. type of scent that goes well on leather winter coats or jackets.
08/30/2016
Very nice fresh but still masculine smell guaranteed to get many compliments !
08/30/2016
Very nice scent! Smooth, light, a little fruity. Masculine but doesn't make you smell like a bar. Or your grandfather.
08/08/2016
I love this stuff! I smelled in at Dillards one day and as soon as I got home I added it to my list and moved it to the front spot. It does not last as long as I would like but if you like any of the other Hugo scents you have to check this out. I will be buying a full-size bottle of this!!!
08/05/2016
Nice sweet scent. From the first spray, I originally thought it would be too overwhelming for summer, but seemed to balance itself out in the Southern humidity where I live. Longevity was awesome, because it lasted on my skin for 8 hours. I may purchase the larger bottle or add it back into my rotation a few months from now.
08/05/2016
This scent is a summers day fragrance fresh and sweet!!!!
08/04/2016
Smells really good!!
08/01/2016
I love this . it smells awesome!
07/09/2016
I agree with the other reviewers it starts off with a sweety, fruity, brown sugar smell. It progresses into musky and leathery. The base notes are very light and cedary after a few hours. It reminds me of Lucky You cologne and the original Hugo Boss cologne.
07/03/2016
I like the scent of it but doesn't last very long needs to be resprayed after a long day
07/02/2016
Very strong at first but it mellows out and smells great.
07/01/2016
The initial scent is VERY sweet. Almost off-putting, to be honest. But then, a couple seconds after, the sweetness dissipates leaving behind a great aroma. I highly recommend it.
06/30/2016
Very very very nice Scent had my girl like "where are you going, smelling good like that" lol...
06/30/2016
Nice mature scent
05/22/2016
I like it it's kind of sweet, is my favorite