Hugo Boss
Boss Orange Sunset Get a 30-day supply of Boss Orange Sunset
for
$
14.95
Notify me once this scent is available
Share and earn free perfume
Notes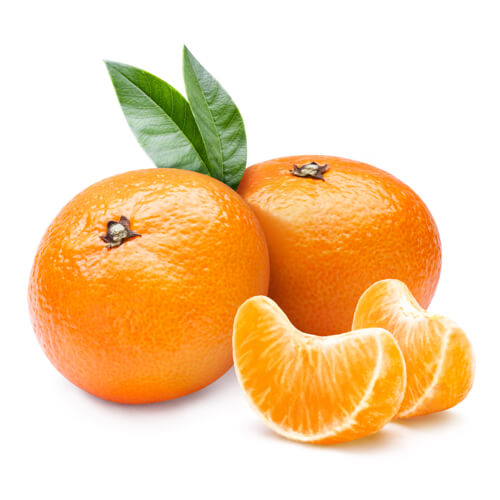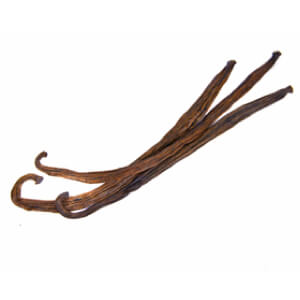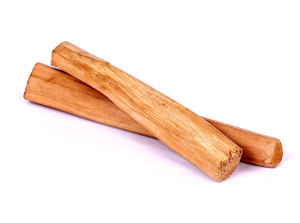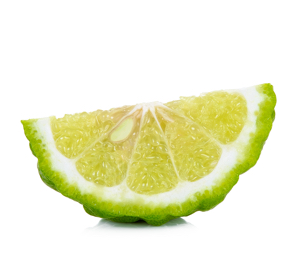 Description
Boss Orange Sunset is created of luminous, cheerful and fresh accords of bergamot and mandarin, decorated with blooming bouquet of white flowers and feminine tacts of rose, on a creamy base combined of vanilla and sandalwood. New Boss Sunset invites for flirting and seduces with floral-fruity zest and offers new joy.
You may also like
Boss Orange Sunset by Hugo Boss Reviews
08/30/2017
At first I wasn't sure if I liked it, but I received many compliments on the smell. I would describe it as a citrus woods fragrance. Not fruity or floral. It is a very nice fragrance.
08/29/2017
I love nothing but vanilla scents and this one is different but in a good way. I will purchase full bottle.
08/28/2017
Love this scent! It's sweet, but not overpowering. I know some commented about it not lasting, but I have actually had the opposite experience. I have trouble with perfume not staying on, and this is the first one that truly lasts all day on me. Will definitely consider purchasing a full size bottle.
08/26/2017
I thoroughly enjoyed this scent from the moment I opened the package. This is the first one I've gotten through scentbird that I'm actually considering buying a full bottle of.
08/25/2017
Almost emptied the whole bottle and still have no idea on that scent 😟Can only say that's its weak, absolute not long lasting, have not much citrus notes(at least on my skin). Overall very disappointed with it, will definitely not recommend it to anyone except maybe a child because it's poorly made and very immature 👎🏻
08/24/2017
When I added this to my list I was unsure, but I am in love with this scent. So much so that I just walk around smelling myself. Upon first spray it smells fresh and green like mid spring. Then it changed into sweet and sensual. I love it! I will be purchasing a large bottle.
08/18/2017
I liked this month's fragrance, but it was rather heavy. It was kind of too much for me as my usual fragrance is light and fruity
08/16/2017
I go in and out of liking this scent. Definitely made for date night.
08/16/2017
I love this scent! It's sweet, but not sickeningly so, and to me, smells like orange and vanilla. It's got a spiciness to it that keeps it from being overpowering. My only complaint is it doesn't last long and I have to reapply it more than once. I'd give it 5 stars if it lasted more than 4 hours.
08/07/2017
This smells really good. I really love it.
08/03/2017
I hated this scent, almost vomited, was to strong for me and did not have a citrus scent at all, bad choice for me.
08/02/2017
love this scent! My favorite so far. Love the orange - very summery.
08/02/2017
I love love love this perfume. It is my new favorite for sure!
08/01/2017
This perfume has so many elements that I love in a fragrance: orange, vanilla and sandalwood, but stands out as a strong floral to me. I like it but am never in the mood to wear it so hopefully that will change eventually. Not love at first smell.
08/01/2017
Too "perfumey" for me. Completely floral with no citrus.
07/28/2017
This is my second sample from Scentbird - Hugo Boss Orange Sunset. The scent is nice, but it is not my favorite just yet. i would wear it until the sample runs out. i want to try other scents that probably suit me better. You can try it for yourself, maybe you will like it better than I do. So enjoy it while it lasts.
07/27/2017
So I just received this scent in my monthly subscription and even tho the cap was not screwed on all the way and half the perfume was missing from the bottle, I have to say this scent is by far one of my favs. Because it spilled during delivery I could smell it before I even opened the package. I was a little worried because it was kind of strong but after putting some on my wrist it was very light sexy and summery. Very warm! I love it. On a side note. I have been a subscriber for over a year now and I love scent bird but these past couple months they have been a pain. First charging my account three times and it taking countless emails for them to correct it. Even after that getting a friend to subscribe and then my free scent comes half gone due to packaging. It makes me a little upset. I love scent bird and I hope things get better!
07/25/2017
I really enjoyed this perfume! It is light, fresh and sweet. I think it is great for any occason and any season. My only critique is that the scent did not last.
07/24/2017
I enjoyed this fragrance a lot. It smells like you would imagine given the name. I like that it can be worn day or night and that it mixes with your body chemistry to create a unique scent.
07/06/2017
Not an unpleasant fragrance, but just not for me. It does have a warm sunset feel - but a little on the air freshener side.
07/04/2017
I really enjoy the orangey scent.
07/04/2017
The Hugo Boss Orange was a delicious fragrance smells really great and I've had a lot of compliments
07/01/2017
Boss Orange Sunset by Hugo Boss!!!!! Absolutely Love this!!!!!😍😍😍 so glad I finally decided to join.
06/29/2017
Love the scent but had to re- apply throughout the day.
06/23/2017
Was not a fan, to me it smells very strong. I actually gifted this to a family member.
06/22/2017
Boss Orange Sunset is a sexy scent, though I would describe it as moody rather than citrusy. Perhaps that's just how it mixes with my body chemistry. The floral and woody notes stand out most, and while i like it, I wouldn't buy it again. It's not unique enough. The scent starts strong and intense but fades fairly quickly. I had to reapply 2 more times to last into late afternoon and evening.
06/17/2017
Smelled fantastic! Scent was citrusy with warm sugary undertones. Lasted all day and received so many compliments!
06/11/2017
So happy I added this to my list! Very light, citrusy, and clean! Makes me feel sexy and feminine! It's now one of my go to perfumes! I loved Hugo Boss Deep Red but I love this one more and I'm not one to go for citrus or floral scents.
06/09/2017
I thought it was ok. . I could not smell the mandarin, vanilla and cream-which was why I picked it. . What I did smell was, the flowers, rose and sandalwood. .. it also did not last long...
06/02/2017
Nice scent, warmer than what I expected. More for the fall. After only a couple hours the scent was gone.
06/02/2017
I liked this scent. I wouldn't describe it as "clean" or "just out of the shower" smell that most younger ladies like at this time but definitely sexy and sophisticated which is right up my alley.
06/02/2017
ITs a little too musky for me. I was hoping it had more of an Orange smell
05/26/2017
I like it. Reminded me of something my mother would've wore in the 90's lol. It smells mature and warm and inviting. But not like an elderly lady scent.
05/26/2017
I loved everything about this scent! The notes blended well together. I don't normally gravitate towards scents that are citrusy but I'm glad I tried this one (I love the original Hugo Boss for women from the late 90's). The first note I noticed was definitely the mandarin orange; followed closely by the vanilla and sandalwood (2 of my favorites). I don't believe that this scent will appeal to the twenty-something crowd; but for a married, 30 something, wife and momma I think that it is fabulous!
05/25/2017
I did not enjoy this fragrance. It's too mature for me. Something that my Mother would enjoy. It's not overpowering by definitely not my scent
05/25/2017
I hate this scent! It reminds me of an old auntie of mine that used to wear Jean Nate! YUCK old lady scent that does not even last on the skin. Horrible purchase.
05/24/2017
I love this so much, I think it may be my new signature scent. It is delicious on me!!
05/18/2017
I really like this scent, but I don't love it. It's not very citrusy, which was what I was hoping for. However, I think it would be very appropriate for date night.
05/17/2017
Just got my first perfume and I love it!
05/13/2017
This just wasn't a hit for me. I thought it would be based on the description. It was just 'OK'. It's fruity but spicy but it just didn't work for me. Longevity was decent.
05/11/2017
Loved the smell of this perfume! I wish it lasted longer though. It doesn't make it through the day!
05/10/2017
I was super disappointed, I really really didn't like this :(
05/04/2017
I liked this sent it was soft, and perfect for hot wether of summer, it has a nice orange and vanilla sent. The only trouble is that it does not last all day. Also, don't be turned off from the smell when you first spray it that funny smell drys down to a really great smell.
05/03/2017
I liked this one! Kinda sweet and vanillally!
05/03/2017
It had a lovely smell.
05/02/2017
I really like this. If you like Hugo boss deep red you will like this. Not floral or fruity.
04/30/2017
Don't like it, way too musky and heavy
04/29/2017
Good smell, fresh.
04/29/2017
If you love fruity scents do not try this. If there is an orange/citrus smell it's overshadowed by the intense floral/musky scents in this. Would not recommend.
04/26/2017
This perfume is just ok to me. Its heavier on the woodsy note and not as heavy on the citrus as i was expecting. my husband says it smells very similar to his huge boss cologne. he really likes it on me tho so I will wear it.
03/08/2017
It was too sweet for my liking. I like the original Hugo Boss Red.
03/08/2017
I don't really like this fragrance for me
03/07/2017
Did not like it. Smells generic
03/07/2017
Smells pretty nice. It has a nice citrus scent that lingers and doesn't tend to wear off like most citrus based aromas do. There is an intensity to this. If you like a perfume that others will notice when you walk by, you'll like this one.
03/06/2017
Do not like the smell at all!
03/06/2017
This was amazing! I loved how it was sweeter at first but then it dried down to a much warmer more cinnamon like scent. I got a bunch of compliments on it from my friends and even some strangers. I would recommend this to people who like sweeter spicy scents.
03/06/2017
The fragrance smells great on me. Very Suttle not overwhelming. My husband like this fragrance on me
03/06/2017
This smells almost exactly like their Deep Red but with a hint of burnt orange right at the end. It doesn't wear very long, a few hours, and then you can't even smell it.
03/06/2017
I didn't like it at all. It smelled like an older scent. Not for me.
03/06/2017
Pretty, but a little strong. It is more woodsy than I like and not a great combination with my scent.
03/05/2017
Not a scent for me. It's kind of older smelling and is pretty strong for me.
03/05/2017
This fragrance surprised me. I thought it would have more of an orange citrusy scent to it but it was rather strong and didn't go well with my body chemistry. I'd wear it but it's definitely not my favorite.
03/03/2017
It smells great & I want to buy a whole bottle of it. Grown-up citrus-y smell mingles with other notes. Then again, I like scents like MJ Honey and Paradise by Nest. Good silage, it's definitely present on clothes the next day.
03/03/2017
Just received this today and so far I love it! Not disappointing.
03/03/2017
This smelled just "ok" on me. Slight hint of orange,not one of my fav 5's
03/03/2017
A little to strong for me but still a great scent
02/21/2017
Real like it. Nice and fresh
02/21/2017
Love it. My nose is in heaven!!!! Beautiful fragrance. Just got it today and already had on perfume...so I CANNOT wait to wear this tomorrow! Got it in my queue a second time already!
02/21/2017
didn't really like this much.
02/18/2017
My second most favorite perfume ever Beautiful smell and last long.
02/08/2017
This is a warm, deep, floral scent with a trace of subtle citrus. It's not a bright and sharp citrus scent, which is what I was expecting. I like it despite my initial confusion over the perfume notes. It is comforting and smells wonderful on my skin. The white florals are evident with subtle citrus.
02/08/2017
The perfume description makes it sound bright and citrusy, but it's actually a deeper, warmer scent. It doesn't have bright, sharp notes of mandarin or citrus, or an overwhelming scent of rose. It's more like a warm deep floral scent, not musky. The white flowers come through for me. Instead of a bright citrus scent, think of the smell of dried orange peels, not a freshly peeled orange. I like this perfume.
02/07/2017
Its a great product I really enjoy it.
02/06/2017
I love the scent; until it is on me then it morphs into CK obsession :(
02/05/2017
I liked it, but it was a little heavy for me.
02/05/2017
I was looking for a good scent with orange in it and this was amazing. I love it 😊
02/04/2017
Doesn't seem to last long. Can't put my finger on it, but not my favorite.
02/04/2017
This is one of my favorites! I has a crisp, fruity scent that lasts all day!
02/04/2017
This is one of my favorite sense
02/04/2017
This is a great fresh scent that makes it feel like spring is right around the corner.
02/04/2017
Love it, adding to my collection of favorites
02/04/2017
The scent is ok . Very light, subtle, doesn't last as long.
02/04/2017
Love this perfume. I prefere citrus smells
02/04/2017
I really like this scent. It's very pretty. I can smell the citrus and vanilla in the most.
02/04/2017
A little more of a powdery smell than what I usually like but it works well with the other scents. Overall I really love it and so does my husband!
02/03/2017
It had a nice smell, but it was not my favorite on me. There was something in there that just didn't agree with me. But definitely glad I gave it a try. My best friend absolutely loves it.
01/31/2017
OMG! The most compliments so far "scents" subscribing! Love this perfume!
01/31/2017
I love this scent. Who knew how well the smell of orange and florals would work together.
01/30/2017
Has a hint of a hairspray smell and is alittle strong for me. Don't hate it, don't love it.
01/24/2017
At first spray it was too masculine. The longer it lingered on the skin, the more pronounced it became. It's an awesome scent, not as feminine as l thought it would be.
01/21/2017
Smells delicious yum.. not crazy long lasting but does smell good!!
01/21/2017
i thought it was to strong for me. didnt like it...
01/03/2017
This fragrance make meme feel happy! It's fresh, citrusy and light. Perfect for work hours.
01/03/2017
I love it! Thinking about buying a full size bottle.
12/31/2016
I love this scent! I had never smelled it, but it was a recommendation based on my likes. Perfect match! I can't get enough! ❤❤
12/31/2016
Possibly my new favorite perfume of all ! Love ❤️ it !
12/31/2016
Awesome scent. Its my New Years Eve scent. Absolutely love it. Not to girlie
12/23/2016
Great scent that isn't too sweet.
12/15/2016
It's OK not what I expected wanted more citrus scent.
12/11/2016
Nice and light..citrusy..a little generic though..
12/05/2016
Does not last long. Not for me thanks though.
12/04/2016
Loved this scent! It is perfect for my style... not too floral!
12/02/2016
Light and fruity. Smells clean but does t last long enough!
12/01/2016
Too strong for me
11/30/2016
After my 3rd recommendation from Scentbird I was ready to cancel, but this one made me a believer again. Its light and alittle fruity, my only complaint is that it doesn't last long.
11/21/2016
Very nice, needs a lotion or cream to give it staying power. Clean and "citrusy"
11/04/2016
good scent, but a little light.
11/04/2016
Love this smell. It smells super warm.
11/04/2016
Instant favorite!
11/03/2016
Loved it! Almos unisex scent. Not too long lasting though.
10/30/2016
This is a nice scent and smelled fabulous on my daughter but didn't work out for me.
10/12/2016
love love love this sensual scent. got tons of compliments
10/07/2016
I love this. My Man thinks its masculine though.
10/06/2016
Another hit! I genuinely enjoyed this one. It's really not the strongest scent, because by mid-day I don't notice it much - but for an everyday scent it's really nice. If you've ever smelled Hugo Boss Woman, you can almost smell that underneath. It's a little warm, not much citrus (a hint at best) and maybe a slight hint of spice.
10/04/2016
Definitely was/is not my fav. Not citrusy at all. Maybe it's just nothing like I expected. I'm not really sure. It's strong - that's for sure. Almost powdery. I dont know just way off what I was expecting for a orange 🍊 sunset 🌅 perfume
10/04/2016
Is too strong for my taste
10/01/2016
I love my hugo boss orange sunset
10/01/2016
I thought it was a little heavy. Was better after hours later. A little goes a long way.
10/01/2016
I thought it was a little heavy. Was a little better after it was on for a few hours. A little goes a long way.
10/01/2016
I really like the fragrance. It last all day. So refreshing.
09/28/2016
This fragrance was absolutely amazing! It wasn't too strong and overbearing. It was was with a subtle hint of citrus. Definitely a new favorite
09/08/2016
I didn't like this at all. It smelled too masculine, and it wasn't very orange scented. Probably my least favorite so far. I would not recommend this.
09/05/2016
I've used this perfume before was a gift from my father. it makes me remember good memories. as soon as i saw it i had to buy it. don't hesitate it is a good perfume.
09/03/2016
I'm confused why would you guys send me a woman's perfume??? 2nd month in a row the experience with fragrances was either WRONG or BAD. Will be canceling ASAP.... GEEZZZ
09/01/2016
The scent is wonderful but has no staying power so I would not buy this full size. Too bad!
08/31/2016
It was okay, just not what I was expecting. More of a perfume-type smell than an orange type smell I guess.
08/31/2016
Loved this smelled amazing
08/30/2016
It doesn't last at all!
08/26/2016
Not a fan of this one. Was very citrusy at first and the became very mature smelling. Not in a good way. Which is sad, I wanted to love this one ; (
08/22/2016
I loved this scent. It has a strong citrus scent that fades to vanilla/sandalwood earthy tone. Its great for the office, its not too strong. I do find that the scent doesn't last all day.
08/20/2016
Just received this today and it's really pretty! It's a nice perfume for a Summer evening. It's sweet, yet you can smell Sandalwood. I can see this one wearing/lastint for a long time. A little too heavy for the office, but good "going out" perfume - you'll definitely get asked, "What are you wearing?!" Followed by, "Oh! Hmmm it's intriguing."
08/08/2016
This scent smells like something an elderly person would like. If you're under 60, this is not the scent for you. 👎
08/04/2016
Well it hasnt arrived yet so i have no clue. 8 days for shipping? not happy
08/03/2016
Probably won't repurchase. Sometimes it's awesome and a beautiful mix of vanilla and orange, and other times it is sooo old lady smelling. Very much not a consistent smell!
08/03/2016
This smells bad.
08/01/2016
I was disappointed with this fragrance; more musk than fruit.
08/01/2016
Great scent. Doesn't smell like citrus though. It last all day and I get so many compliments. Not too over powering either!
07/31/2016
This is a beautiful scent, however, it gas no staying power
07/30/2016
This is up there among my top perfumes. I love this scent. It smells so gooooood... great summer scent. Though I can actually see wearing it everyday. Not too overpowering. Light and very fresh smelling to me.
07/30/2016
It's a nice smell, thought it would have more citrus smell but overall I LIKE it..
07/06/2016
Fruity and musky perfect for summer scent
07/05/2016
This is a nice refreshing scent. You can apply this in the morning and it will carry you into the night. Nice citrus and sandalwood scent.
07/02/2016
Good for summer!
07/02/2016
This is my favorite perfume I've gotten from Scentbird so far! It smells absolutely wonderful and is perfect for summer. Very feminine and sweet - love it!
07/01/2016
Wasn't that impressed.
07/01/2016
I really loved this scent. I have asthma and it's hard to find perfumes that smell nice but aren't overpowering, this is one of the few. Clean, citrus, and sophisticated.
07/01/2016
Very nice scent not load it a very mellow and pleasing.
07/01/2016
Nice citrusy fragrance..but I don't think I would buy it again..
07/01/2016
I found this while looking for Chloe Love Story. Very similar with the orange. Love this scent.
07/01/2016
Was not sure what to expect being it had a citrus base. I am so surprised and happy with this fragrance. Its beautiful. Once it dries it takes on a whole new and amazing attitude. Yes I love this fragrance.
06/04/2016
I have so many perfumes and can honestly say this is the one I adore. I thought I loved orientals but this is just lovely.
06/04/2016
I have so many perfumes and can honestly say this is the one I adore. I thought I loved orientals but I haven't found one I like as much as this. Just lovely.
06/03/2016
It's very pretty
06/02/2016
I love the scent but it only lasts for 30 minutes on my skin :(
05/30/2016
Smells gorgeous
05/23/2016
Clean, but not as citrusy as I hoped
05/20/2016
On the hunt for MY scent. This one is definitely not for me. Might be my body chemistry, but this smells wayyy too musky. I had high hopes for it because of the positive reviews and the top note descriptions. I'll probably just give it away to someone. Bummed I have to wait another month to try again.
05/20/2016
Love the scent. Nice and light fragrance.
05/19/2016
Love this! Definitely a stronger scent, more for night. It's not pungent like some other evening perfumes. Very floral/fruity, gives me a sweet and elegant impression, and lasts a long time.
05/06/2016
Light and not too overpowering.
05/06/2016
Smells great but the scent fades so fast.
05/03/2016
Zesty and lively, smells great!!
05/01/2016
This smells great!
04/29/2016
Just received my first order, and I absolutely love it!
04/29/2016
LOVE! Sweet, spicy... reminds me a little of Candies but with an edge.
03/29/2016
It smelled alright.
03/21/2016
I really love the way this perfume smells, it has such a nice warm summer smell to it, a little goes along way. I haven't tried any of Hugo Boss perfumes so I am impressed with this being the first
03/08/2016
I loved it. So warm.
03/07/2016
Such a great scent... Warm and sweet:)
03/07/2016
I didn't like this one at all. I'm not sure when this was released, but it smells like something that would've been formulated and released in the 1980's. I thought it would have a true orange scent and smell more modern, but it doesn't. It's there, but it's just a whiff. A very slight hint of orange. I gave this one away as I knew I wouldn't learn to love with it as I have a few other scents.
02/13/2016
I expected more citrus, definately smell more of the sandalwood. A nice scent, light, but I get compliments every time I wear it.
10/30/2015
I expected a more orange smell. I would consider this more on the lighter/ hint of fragrance side, scent won't last all day.
10/29/2015
I didn't like this at first, but it grew on me. Wasn't nearly as orangey as I wanted though.
10/18/2015
I really like this scent. It's fresh and sexy. Guys seem to like it a lot. Everytime I've worn it I get asked what my scent is. Considering purchasing the full-size bottle.
10/15/2015
Amazing scent. Beautiful in every way.
10/02/2015
It is ok, but I was hoping it was more of a clean, summery scent. I would describe it as having top notes of orange or mandarin, and it dries down to smell more musky. I think it would work for summer or fall.
08/29/2015
This initially is a scent I would not normally go with, due to my personal preference. However this perfume is long lasting, and is very true to it's sandalwood scent; that's one of the first scents that come out when smelling it for the first time, then all the other noted scents come after. It does have a nice smell, I would recommend.
03/30/2015
I expected this perfume to smell very citrusy and just like oranges. It is very clean and fresh smelling. It reminds me of summer in a bottle. It kind of has a tanning oil smell to it when it is on my skin. It is a great scent for summer! I tend to like florals and fresh perfume smells and I love this one! I will definitely be repurchasing this when my sample is gone!