Hugo Boss
Boss Bottled Night EDT Get a 30-day supply of Boss Bottled Night EDT
for
$
14.95
Notify me once this scent is available
Share and earn free perfume
Notes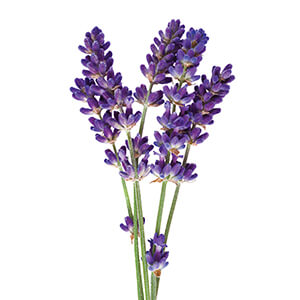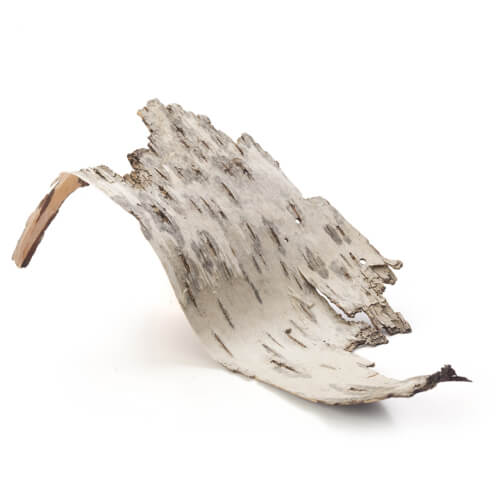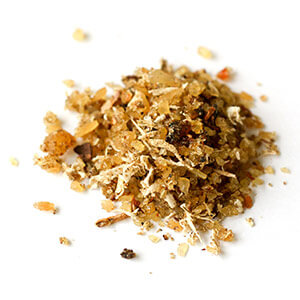 Description
The scent features an intensely seductive composition of purposeful, aromatic top notes combined with a rich, woody base. The top notes combine the contrasting energies of bittersweet birch leaves with the natural aromatic freshness of lavender, finished with a touch of lemon leaves. The heart of the fragrance, blended with a new type of masculine florals, combines green and nutty cardamom with a synthesis of sweet jasmine and African violet. A new accord at the base, Louro Amarelo, replicates a rich and exotic new wood note discovered in the Amazon. It lends body to the fragrance, as well as a natural energy when finished with a traditional musk and sandalwood infusion.
You may also like
Boss Bottled Night EDT by Hugo Boss Reviews
08/29/2017
Wow, I'm telling you, I was nervous about subscribing to scentbird! I didn't want to get a scent that I couldn't smell...but I trusted the filters and read the reviews and BAM first order was a success! Look forward to trying out more. This is a great starting cologne to build trust in scentbird!
08/05/2017
I loved this fragrance. It is classy, yet subtle. It lasts a long time which is very nice for wearing throughout the day or night and is not over powering. I just added it again to my calendar.
07/05/2017
A good smell, decently strong and lasts a while. Similar to Hugo by Boss but a bit more masculine.
06/10/2017
Great scent but poor longevity. Need to re-spray frequently.
06/10/2017
Couldnt smell it anymore after 3 hours..that actually sucks
06/09/2017
This cologne is amazing. It's a perfect blend of citrus and spice.
06/06/2017
Smells pretty good on me, but I wish it lasted longer. I often find myself spraying it more than 3 times!
06/04/2017
I didn't like it the scent was not that strong
06/04/2017
Good not great.
06/01/2017
At first I was not sure what to expect. Upon the first pump, however, I was pleasantly surprised. The Hugo Boss has sort of sweet notes with a flowery side to it. Don't confuse flowery and feminine, this is definitely a masculine smelling cologne. It is sure to make you smell great wherever you go.
05/31/2017
Smells awesome.
05/31/2017
Was very nice smell, not overpowering but just enough. Perfect for a night out on the town. Would recommend more for evening wear.
05/29/2017
Perfume is good. But the container was half empty and spilled inside the case. not too happy
05/27/2017
The smell don't last long at all and the bottle was gone within the 2nd week, i wasn't happy at all of this, but i will try another one and see how it goes
05/25/2017
Notes don't seem to blend well. However it smells better as it melts with your body chemistry
05/19/2017
Initial violet note is overwhelming, dries down and smells more acceptable. It definitely smells "nocturnal", somewhat mainstream but subject to personal preference. I like Boss Bottled (No. 6), but this is not my cup of tea.
05/11/2017
Great smell for my first bottle
05/09/2017
Very nice "date night" scent
04/30/2017
Smells pretty good
03/11/2017
I like the cologne, but I don't love it. I do like the woodsy notes and the subtleness of the fragrance, however.
03/11/2017
I like the cologne, but I don't love it. Very subtle.
03/09/2017
It smells fantastic, my girlfriend loves it, and it makes me feel sexy
03/09/2017
It smells fantastic, my girlfriend loves it, and it makes me feel sexy
03/09/2017
This fragrance has seductive, but light notes that hold all day long.
03/07/2017
My wife loves this on me. Clean scent that's not overpowering.
03/06/2017
never got it the package was empty
03/06/2017
It smells great! I just wished it was for women!
03/06/2017
I love the fragrance gets lots of compliments every time I wear it
03/05/2017
Love it. Subtle and just enough for a night out.
03/05/2017
Great Cologne, not perfumey at all!
03/05/2017
Solid cologne. 4/5 for me. Seem to need more sprays though than my givenchy.
03/05/2017
Fantastic my mom and my girl love it!!!
03/05/2017
Not my favorite out of the ones I've gotten, but still has a decent scent. very light weight. kinda smells like when you open up a macy's magazine and it has a sample in it. if that makes sense
02/24/2017
Really good scent - nice spice and lasts all day. Will be looking for this at retail dept store - good pick, Scentbird!
02/21/2017
A very mild masculine scent that sticks around the whole day. Coworkers keep asking what it is and when I get drinks after work same reaction. Would consider getting a bottle
02/06/2017
my favorite by far
02/06/2017
Very nice manly scent. Long lasting. Love it cause everyone is like your smell fantastic. Great Scent !!!!! Great for a night out type of deal.
02/04/2017
long lasting but a bit overpowering.
02/03/2017
Nice smell. What you would expect from a Hugo Boss brand.
02/03/2017
Nice fresh scent with a hit of musk. Great for any occasion
01/23/2017
Every colonge I want to buy is out of stock not good
01/06/2017
Didn't smell like anything.
01/04/2017
This was an excellent scent. I would say it's more seasonal in nature. Definitely spring into early summer. But the bright notes are a nice reminder in the winter months that warmer weather is on its way. Predominantly citrus and very bright.
12/31/2016
Pretty good so far. Nothing terribly unique to this scent, but it's nice. No compliments yet from my wife, so I can't give it five stars. 😬
12/07/2016
It was ok but I dont think i match that scent.
12/03/2016
Haven't received it yet.
12/03/2016
It wasn't anything special
12/02/2016
Very good deals and dependable!!!
11/07/2016
decent longevity and above average scent. Really great for work and a night out.
10/30/2016
Have not received the fragrance yet ?
10/04/2016
This one is the best
10/04/2016
Awesome fragrance
10/04/2016
One of my favourites for sure! I love how the scent changes the longer you wear it.
10/03/2016
I like this frag quite a bit. Got some compliments and I don't wear it heavy.
09/06/2016
This one is really good. A lot of my friends like it. Especially my girl!
09/06/2016
Love this one!
09/02/2016
I did not receive the cologne
09/02/2016
It's strong, but still smells nice. Great if you're looking for something strong and lead an active lifestyle.
09/01/2016
Love the smell, perfect for the office strong but not overbearing.
08/31/2016
never received the perfume
08/30/2016
I REALLY LIKED THIS ONE
08/30/2016
I think I enjoyed this fragrance more than all the other so far. It smells like a stress-free day, and isn't overpowering in the least. Seems to last a while and presents itself as subtle in public.
08/30/2016
My woman loves it!
08/11/2016
Has a very earthy and fruity fragrance ...and was still getting compliments after lunch, but I like to lay it on thick😀
08/05/2016
It smells a little young, reminds me of something of an adidas sport with something a little more woody and modern but still. . young and sporty. . if that makes sense. im not very knowledgeable ye,. but it isn't a bad scent by any means
08/01/2016
Amazing.....simply the best strong stay all day even after a shower scent....if I could bathe in it I would.....immediately purchased the big bottle
07/31/2016
My wife didn't like it, but that has nothing to do with Scentbird women are finicky that way.
07/31/2016
Love this cologne, husband likes it too. Fresh and clean scent.
07/30/2016
I would write a good review but been 16 days haven't recieve D it. 7 to 10 days u say been 16 poor service
07/29/2016
Good scent , seems to be suitable for work not too strong or too forward. Classic smell in my opinion.
07/09/2016
my wife loved it as soon as I put it on
07/07/2016
Great smell. Everyone noticed the first day I put it on.
07/03/2016
I love how my husband andy boys smells
07/02/2016
masculine and fresh
07/01/2016
Greatest scent this year!!
07/01/2016
wears off a little but a very nice mature scent
06/23/2016
Quickly fell in love with this one. Very universal. I use it more for hanging out with friends and date nights rather than wearing it to work or as a day to day. It's just at citrusy with great floral notes as it is woodsy and somewhat rugged. It has that classic cologne feel but begs for attention. Hugo Boss is one of my favorite clothing designers and I was excited to try one of their scents. I will be purchasing this bottle of cologne without a doubt
06/05/2016
Smells great! My wife loves it. Lasts through the majority of the day
06/03/2016
Love it! Smells great. Always get asked what I'm wearing.
06/03/2016
Nice fresh scent, original and nice!
06/03/2016
Just a bit too mellow for my taste but still great for family reunions and work
06/02/2016
A bit too sweet for my likings, not very masculine. It's ok.
06/02/2016
A fresh clean fragrant that makes people smile when your around them -- perfect for Spring to early summer
06/02/2016
Love this scent! very deep and masculine.
05/24/2016
My absolute favorite cologne! The greatest late night scent that is quickly becoming my signature.
05/20/2016
Great cologne that gets noticed and complimented well. Great for nighttime use and even for daytime as well. Highly recommended.
05/06/2016
It's an okay smelling cologne
05/06/2016
its good. if it were less expensive it would make a great every evening fragrence
04/26/2016
I liked this one, will def get a bottle
04/22/2016
great for Date night.
04/07/2016
The wife really like this one !!! and me too !!! LOL
04/06/2016
I love this colonge. A very good date night scent.
03/30/2016
Good classic scent, nothing special
03/29/2016
Kinda Strong at first. I can smell the spice, but only when smelling right up on it. Starts to fade pretty quickly too.
03/29/2016
My only complaint is that it wears off too quickly. I like the subtle sexy scent.
03/29/2016
I deal blackjack for a living so my day at work is usually peoples date nights or friends night out so I need different scents so far I really like scent bird saves me money and takes the guess work out of what to buy
03/29/2016
it is a very neutral scent with a good after scent. Seems to be a very high class scent. Very nice
03/24/2016
This is my first cologne through this company and I was thoroughly impressed. I really enjoyed the musky scent of this scent. If you do not like the scent of musk I do not recommend this. Otherwise, give it a try and you won't be disappointed.
03/16/2016
This scent made me queasy and is so unpleasant that I tried not to get too close to anyone the first (and last) day I wore it. Will not be using the rest of the bottle.
03/15/2016
This was just ok for me. It will get you by, but if you're older than about 22, you may be disappointed in the lack of "sophistication" of the scent.
03/12/2016
I'm not sure if it is the cologne itself or something that happened from Scentbird packaging it, but it's pretty bad. I couldn't imagine this is how they designed it, but who knows?
03/07/2016
I liked Boss about 10 years ago, but this one was unremarkable to me. Not bad, but not worth purchasing again.
03/06/2016
This cologne has a great scent but does not stick well. I'd suggest laying it on thick for an evening out. It doesn't offend and has a fresh scent. It won't sting the nostrils.
03/06/2016
nice but does not last long
03/05/2016
a bit too strong
03/05/2016
Was ok not my cup of tea!
03/05/2016
absolutely one of the worst colognes I have ever tried...
03/05/2016
This scent was a bit aggressive for my taste.
03/03/2016
Honestly wasn't too thrilled with this one. To me it just smells like the vague scent of a department store's perfume section.
03/03/2016
Has a hint of floral to it that I don't care for.
03/03/2016
Nice one. Smells really good, not to strong, lasts all day.
03/01/2016
I love the smell of this cologne. It smells really nice. Very masculine.
02/29/2016
Not a fan! It's Ok..but it doesn't last long. The scent itself is a bit flat.
02/29/2016
Smells good. A little on the weak side, but good scent.
02/23/2016
Great smell, defnitely not one to bring around the office but perfect for a night out.
02/02/2016
It was does not have vary good life or power grate for a offices
02/02/2016
Really good cologne, I will def recommend to all my friends. Thanks Scentbird
02/02/2016
Good stuff. Smells great and the wife loves it
01/31/2016
Great Scent, love it def good for a night out on the town very unique smell
01/29/2016
Wonderfully sweet
01/07/2016
Sprays on with a strong, and slightly overpowering scent. Within minutes it mellows into a very nice scent. Somewhat sweet smell, very nice.
01/05/2016
Good for date night, subtle .
01/03/2016
It was great smelling really liked it
12/31/2015
Didn't receive scent I moved and it wasn't forwarded from old address. My gifter updated address hopefully I will get next months.
12/30/2015
This is a very clean smell the girls love it!
12/30/2015
I really liked the scent, however, it seemed to fade very quickly
12/03/2015
the type of scent you would wear on a night out to the bar with some friends. enjoyed by both guys and gals alike
11/24/2015
I love the scent. I was pleasantly surprised when I opened the package and sprayed some on me.
11/24/2015
Definitely the best cologne in my collection.. I will probably buy another bottle of this just so I dont run out.
11/24/2015
Like the overall scent, just doesn't seem to last long. I find myself doing 3-5 sprays to try and make it last for a full night out.
11/14/2015
Love this scent, distinctive and seductive, perfect to make a lasting memory
11/05/2015
Myself and my wife loved it
11/04/2015
nothing special. very generic masculine scent. A girl that smelled it did say it was very good but once again, the base notes smell very similar to everything else out there
11/02/2015
Just not a fan of the scent
11/01/2015
Like this one a lot. It has a distinctive aroma that is very pleasant.
10/29/2015
I have received a lot of compliments off of this cologne. I love it. Keep them coming
10/29/2015
Love the cologne! The packaging, however, I was disappointed with. My first cologne came in a closeable spray bottle. My second was just a loose, glass spray bottle that was unprotected. My friend, who I referred, has received more than one shipment and both were in the same closeable spray bottle.
10/29/2015
Great smell that lasts all day/night.
10/05/2015
I actually like this cologne, thought it wouldn't smell good on me but was surprised. Not to musky & not to sweet.
10/01/2015
Smells amazing, great for a night out or an evening with friends.