Hugo Boss
Boss Bottled EDT Get a 30-day supply of Boss Bottled EDT
for
$
14.95
Notify me once this scent is available
Share and earn free perfume
Notes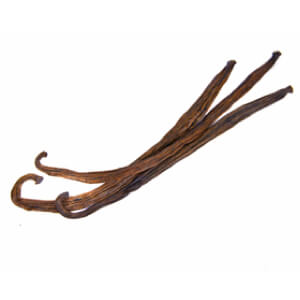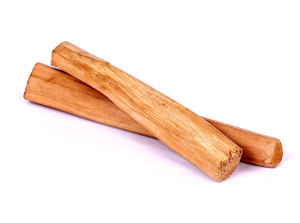 Description
Cool, confident, and contemporary, Boss Hugo Boss embodies the 21st century man who embraces life with the utmost vigor. With fresh and sensuous tones, the fragrance exudes an air of distinction, sophistication, and overall 'joie de vivre.' The Boss male, a study in modernity, pursues his goals with heroic energy and enthusiasm, but at the same time remains witty and desirable. This signature scent matches all the extraordinary facets that make him one of a kind.
You may also like
Boss Bottled EDT by Hugo Boss Reviews
08/26/2017
All day kind of scent. This is the one I can expect to get compliments on.
08/05/2017
really love this scent
07/09/2017
it was okay but definitely not the smell i was looking for
06/02/2017
I've always loved this cologne. I give my boys big hugs when they wear it.
05/23/2017
Smells too feminine for me, but it does smell good.
05/05/2017
Fresh apple/plum notes with black licorice, smoky clove and vanilla. This cologne lasts throughout the day. My absolute favorite fall/winter scent of all time.
03/08/2017
Awesome fragrance! Love it.
03/05/2017
It's the bomb. Love it. !
03/01/2017
Smelled great, and was a fantastic first choice.
02/26/2017
One spray on the center mass will have you feeling and smelling like a Boss! Love this clean,crisp,spicy,and invigorating scent. One of my all time favorites. Goes with anything anytime right out of the shower or stepping out of the car one spray center mass.#Boss
02/03/2017
Smells very fresh and sweet, but doesn't have a lot of projection. Honestly after the first hour or so I forgot I was even wearing it. It smells great, just doesn't have the performance I was looking for
01/31/2017
Great scent. Not very strong
12/01/2016
Omg I love this scent Plenti of compliments
10/31/2016
Terrible, did not like it at all.
10/30/2016
I didn't got my order, what is going on ?
10/05/2016
Has a nice sweet yet masculine smell to it that is not overpowering. The scent is strong when you first put it on but mellows out once it has time to settle in and is very appealing
10/04/2016
I love the scent, but it is very faint and doesn't last.
10/02/2016
was too girly of a smell.
09/08/2016
love the smell
09/01/2016
Love the scent not to strong , settle and last very long.
09/01/2016
Not really a fan of this one. Has almost a cake smell to it and for those that do like it, the scent doesn't last through the day.
08/30/2016
I find this to be an awesome site and offer.
08/30/2016
It's a clean scent. Also sweet. I like it.
08/04/2016
Smells so fresh yet masculine enough for any time of the day !
07/31/2016
It actually wasn't what i expected it to be.
07/11/2016
Love how sweet this is but still masculine. Isn't overpowering, and it's staying power for the wearer is inconspicuous. Great for anyone who wants to smell good but not be distracted by their own scent
07/06/2016
smells awesome <3
06/29/2016
My favorite cologne on my boyfriend. Not heavy or overpowering. Sweet, soft, masculine, and alluring.
03/30/2016
Really enjoyed this scent and would buy a full bottle, the Vanilla notes are what I enjoyed the most and was perfect for work.
01/02/2016
Great smell - which it lasted longer.
12/30/2015
smells great lasts all day!
12/20/2015
I love the smell of this cologne! It has a powdery clean masculine scent. It's a smell that is inviting and seductive, warm and cozy. Great blind buy. I would recommend you get this for your next month.
12/08/2015
I love it! It's sophisticated and classy.
11/29/2015
I highly recommend this cologne for an evening night out or just to grab Starbucks I'm sure people would notice the clean seductive scent right away
11/24/2015
Picked this for my husband. I think it smells amazing! Very soft with a vanilla hint, but the musky/ spicy smell kicks it up and it smells very luxurious.
11/06/2015
Smells great but leaves very fast...
11/03/2015
Great!! nice crisp scent especially for cooler days. Awesome longevity and projection
10/29/2015
Absolutely love this juice. It's perfect for the cooler weather and lasts close to 10 hours for me. Perfect balance of sweet and woody.