Histoires de Parfums
This Is Not A Blue Bottle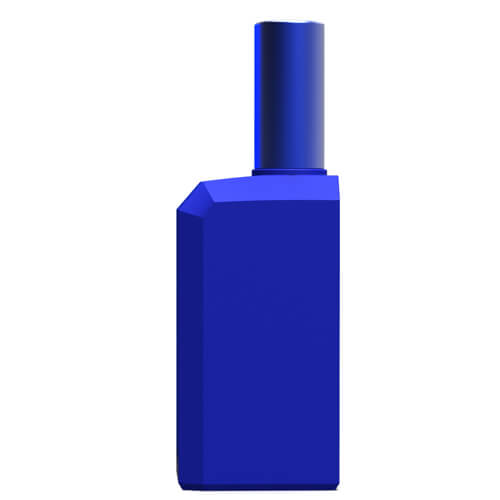 Get a 30-day supply of This Is Not A Blue Bottle
for
$
14.95
Notify me once this scent is available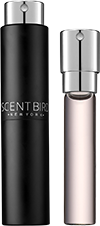 0.27 oz subscription

0.27 oz a la carte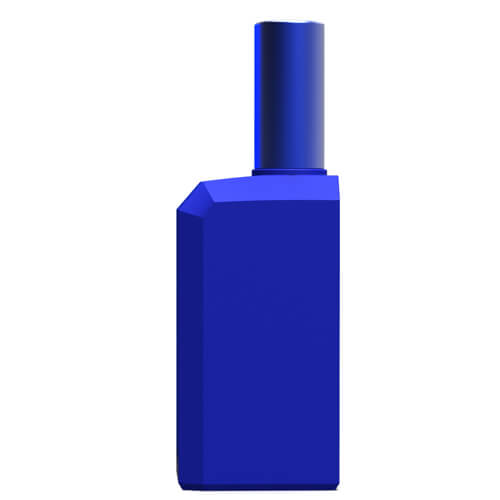 4.0 oz bottle
Share and earn free perfume
Notes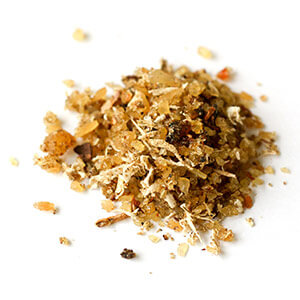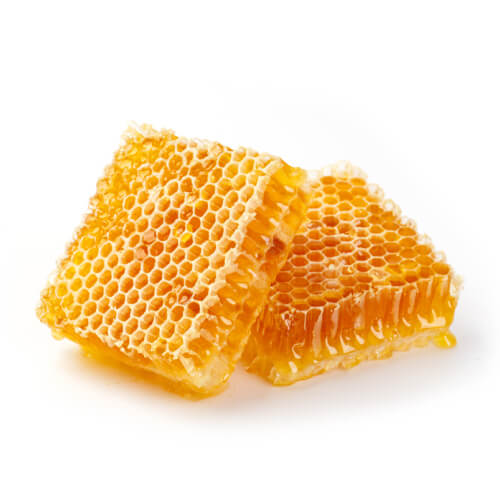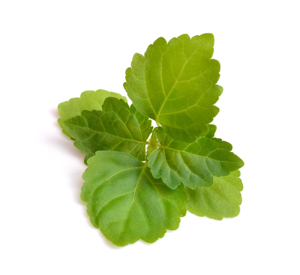 Description
This Is Not A Blue Bottle forges a brand-new sweet, spicy, and cool path, blending shimmering aldehydes with mentholated geranium and golden honey in the heart, and densely-textured patchouli tones in the base. This inspired combination of velvety smooth sweetness and intense spice breaks new ground in aromatic scents.
You may also like
This Is Not A Blue Bottle by Histoires de Parfums Reviews
10/19/2017
A decent fragrance not my favorite but not the worst
10/01/2017
Clean, fresh and manly. Perfect first pick.
08/30/2017
Terrible. One of the worst smelling fragrances I've ever encountered. One of only 2 or 3 that I've had to scrub off my skin because it's that horrible. Don't waste your time or money on this.
08/30/2017
The scent is OK. Not bad but also not terribly exciting. It's a meh.
08/24/2017
I really like this scent. Aldehydes and burnt orange dominate the notes. Then there's this underlying Patchouli under it all. Its very strong in the opening so watch your sprays, but in the dry down calms to a really pleasing scent on a man over all. I received a few compliments from women when wearing this scent. Definitely, bottle worthy in my opinion.
08/04/2017
I love this scent! It is the perfect summer scent bright without being too fruity!
08/02/2017
It smells amazing! Definitely not what I was expecting when I put it on my queue
07/27/2017
This wasn't for me, it's a very strong overpowering sent that's aggressively strong for me. I'm not big on a lot of strong smells l and from the description I thought it'd be a good match for me...
07/20/2017
I love this scent. This fragrance is very elegant and appeals to both sexes. The overall scent it light and you do get the clean citrus undertones.
07/10/2017
This was a good scent, a little sweeter than I would like, but overall happy with it. Hangs on you a decent amount, so no need to spray too much.
07/05/2017
This scent was extremely odd. It is not strong or long lasting like many people have sad, but the notes I find to be off. The notes I get upon spraying are grass, damp soil, slightly rotten vegetable sweetness, a severely wet morning forest smell. I do get a lil musk/patchouli. I got zero honey, orange, geranium, or amber. I would never ever wear this scent. I'm just thankful I got the sample from BirdScent and didnt waste any more money.
06/28/2017
just not my style. got it based on some of the "recommendations". this was the 3rd pick so far, the first 2 were great
06/07/2017
The hot mamas like it real nice smell for a daily
06/07/2017
It`s not of my taste... I can wear it but suddenly I want to rip off my hand to stop smelling that scent... It has longevity, just a few sprays or just one, and in my case will be for gym, sports, I wouldn`t wear it in a date or daily, cause I can`t wear it all day... Unique for me... definitely everybody will know who is coming cause hardly someone would smeIl like you... YOU SHOULD TRY IT... My opinion it`s not conclusive.
06/01/2017
Did not like it.
05/16/2017
I'm really torn with this cologne. As I am smelling it from the container, it has this lush-like quality; but it really dies down when I wear it ... I just don't know that I can appreciate smelling like this for an extended period of time. There is that sweet quality to it but the way it blends with musk is just not so appealing to me. To me, this scent says "boozy," or maybe there are notes here that are a little to typical in the colognes worn by the guys at places of ill-repute. I hope I can update this review down the line when I've given it more of a chance, but right now I am really hesitant to make this a daily wear. I would rate this a 2.5 if I could; so 2 is more appropriate here.
04/29/2017
Rich and elegant. I loved this cologne. A little goes a long way and it has staying power. This is a sleepover perfume because you are still going to smell good in the morning.
03/06/2017
Great unique smell
03/04/2017
Just drop the label and call dis shit "panty dropper".... if it don't get u laid... then u got deeper issues
03/02/2017
Strong, very long lasting scent. Not sure I would buy a bottle...but I'm happy to wear it for a bit. To me it smells incredibly close to Yves st Laurent.
02/03/2017
Goes on strong, fades to brilliance. Last all day... I love smelling it in my clothes.
01/03/2017
eh. a little too woodsy.
12/29/2016
I say this one was just ok. Not bad but not great either. Maybe it's just me but when I first put it on it took me back 25+ years to the days when Fahrenheit was sh*t.......and that's not a good thing. For that reminder it gets 3 stars.
12/09/2016
Liked this one a lot. A very distinct fragrance and stays on the skin all day, even when relatively active.
12/05/2016
a very sweet masculine smell.
12/03/2016
A bit heavy last long time has a old man smell to it
11/24/2016
My first 'miss' from Scentbird. Too strong for me. almost an acrid citrus smell. It is long lasting and my girlfriend likes it. I hope it grows on me but it has tough competition from my other selections.
11/03/2016
Great smell, lasts for awhile. Different from the normal cologne.
11/02/2016
i love this Scent it is hard to Put into Words,So i'll simply same it's different and i like it!!!
11/02/2016
Terrible scent. Way too strong. I am very disappointed in the Scentbird service. I sent an email to customer service regarding how long my shipment was taking to reach me and they never responded. Horrible customer service!
11/01/2016
Great smell quality cologne!! Gets good compliments when worn.
10/30/2016
Different then my usual. But good for a night out!
10/22/2016
THis Scent is the TruTH!! I got a sample bottle for my Dude but I'm the one spraying it on me. Will be buying a Big Bottle for my Sexy Honey.
10/08/2016
Deep, rich, majestic fragrance. Unlike anything I have smelled before. In a class of its own. Scent caters to the colder months. A must try.
10/05/2016
Very masculine, very cologne-y, nothing really stands out. - smells like cheap aftershave
10/04/2016
Loved it. My wife couldn't stop smooching on my neck to get another whiff. You only need a little in the right spots and the smell permeates your personal space.
10/01/2016
Excellent on the skin, light refreshing scent but strong enough to last for the entire day. Love this, always getting lots of compliments!
09/30/2016
Very floral and feminine. Smells good but not for me.
09/30/2016
When I first put it on it REEKED of pine-sol and cucumbers and I thought, "well that was a waste of $15", but 5 minutes later it smelled totally different! Would I buy a full size bottle? No. Will I wear the rest of this sample? Probably. Perfume roulette... keeping my fingers crossed for next time!
09/29/2016
This is by far the most complimented scent I've ever worn.
09/29/2016
This was ok, Not something to rave about but definitely something that i would wear.
09/23/2016
I was surprised how much i really disliked this fragrance. Based on the reviews and the note similarities to patchouli (which i am very fond of), i thought this scent would be right in line with my scent profiles, but i was very wrong. It was very "old ladyish" for lack of a better term.
09/06/2016
love it, great smell lasts all day.
09/05/2016
One of my new favorite fragrances. The various notes that are in this fragrance are unique and pure bliss to the nostrils. Histoires de Parfums is one of the most classic yet unique fragrance company that I have ever experience such classic fragrance that can be worn in both day and evening.
08/31/2016
Wonderful stuff! Not your run if the mill "blue" fragrance.
08/31/2016
Smells nice, last all day.
08/30/2016
Really lovely. Not sure I have ever smelled anything like this (in a good way). It's perfect for a summer-into-fall scent.
08/28/2016
Love it! I find it very unisex; It's not overwhelming but it has presence. Musky but complex and not harsh.