Histoires de Parfums
1969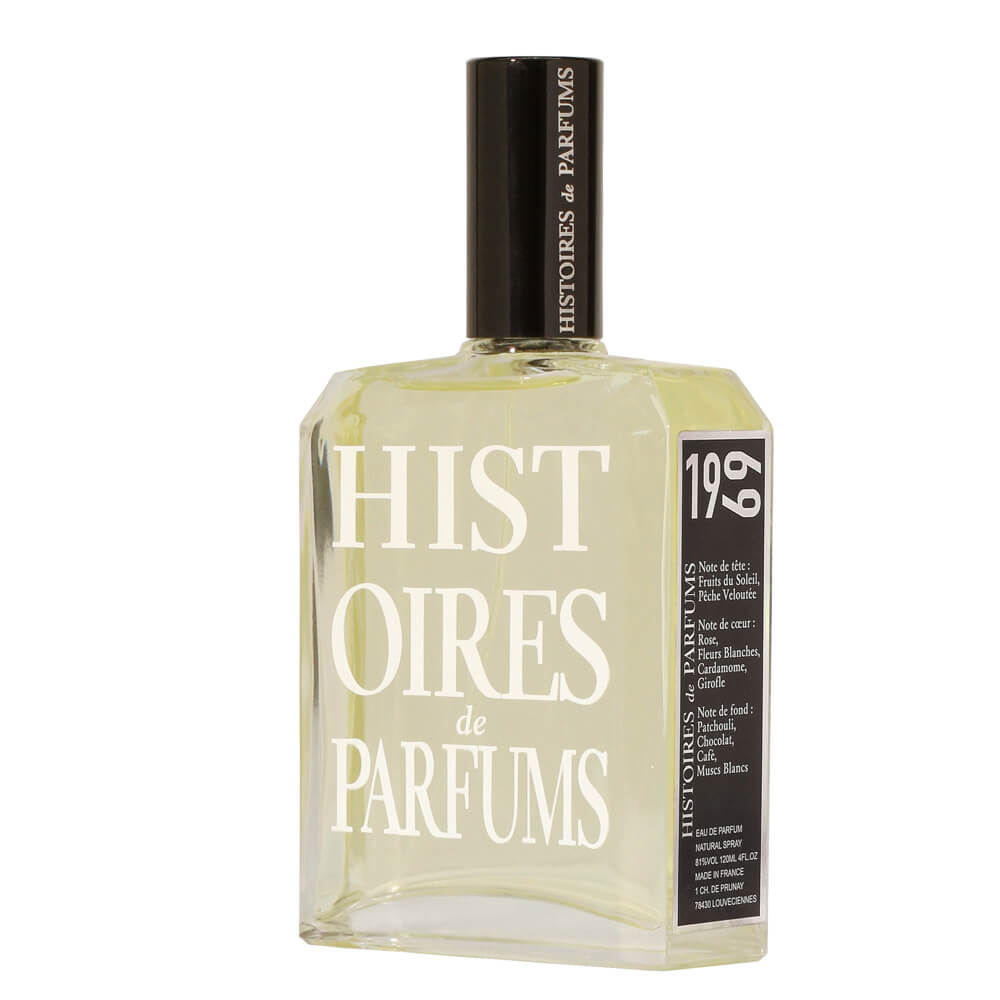 Get a 30-day supply of 1969
for
$
14.95
Notify me once this scent is available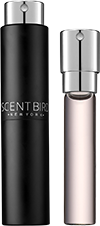 0.27 oz subscription

0.27 oz a la carte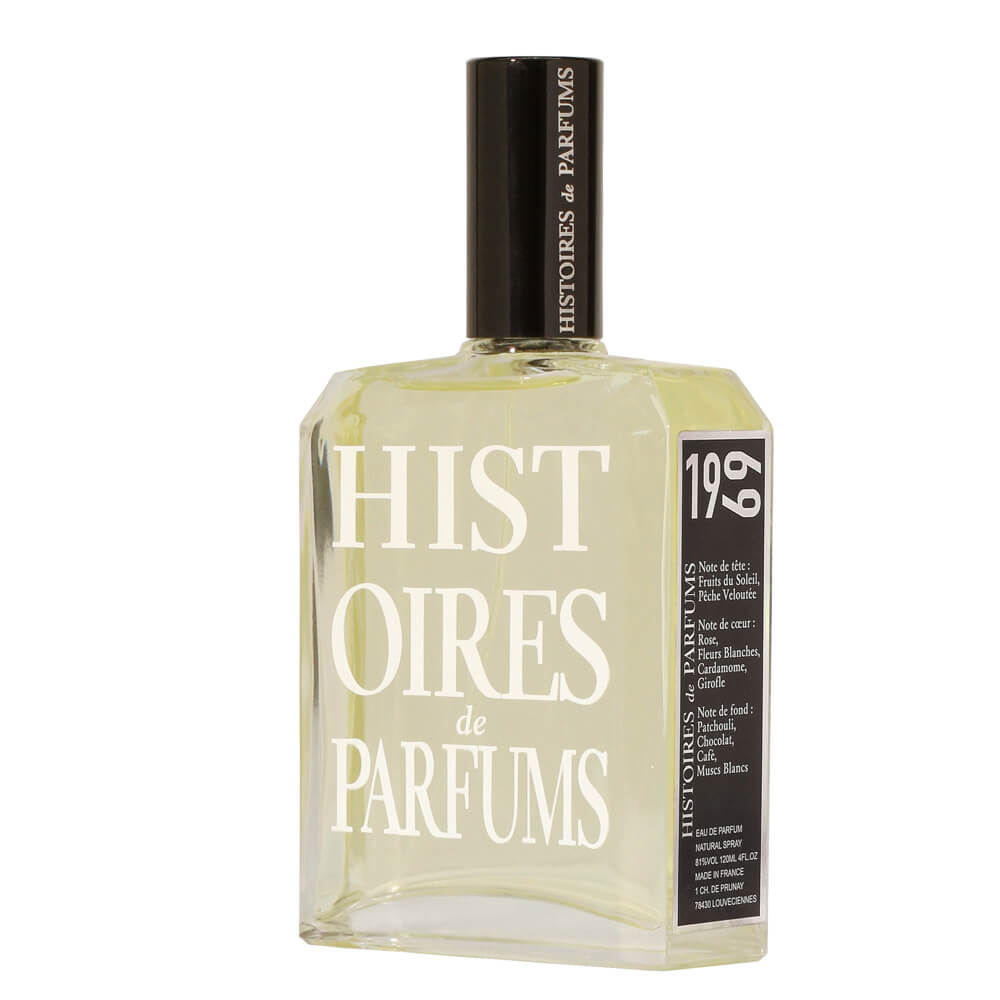 4.0 oz bottle
Share and earn free perfume
Notes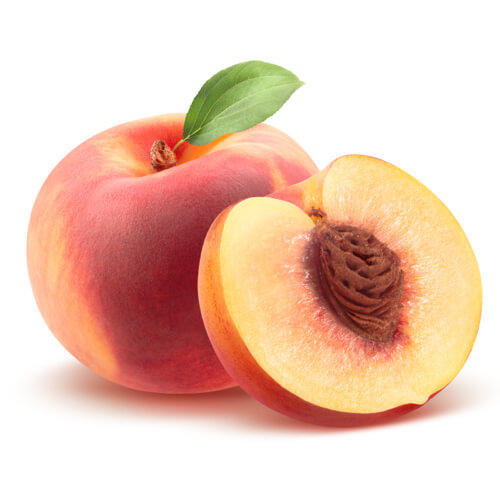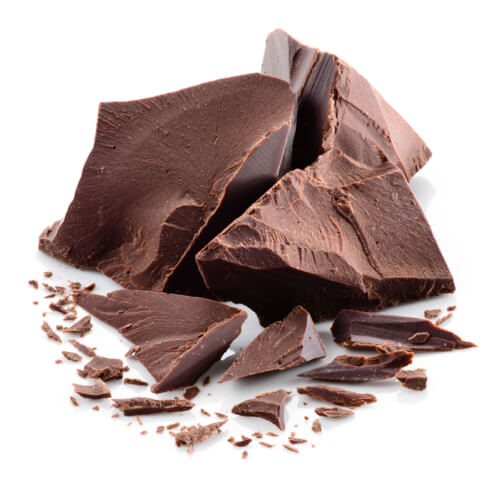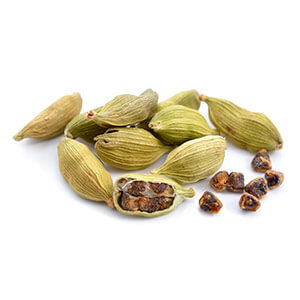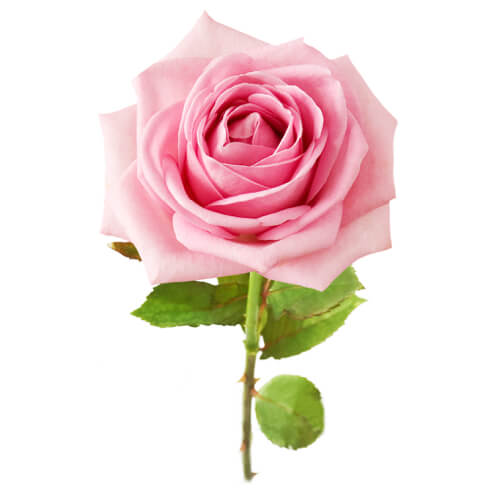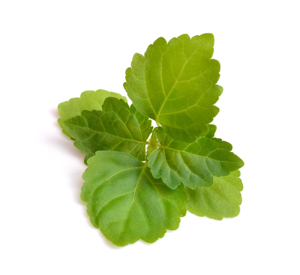 Description
Histoires des Parfum's 1969 is a spicy-sweet gourmand fragrance with a strong patchouli profile. Ripe peaches, airy, light rose, powdered cloves, cardamom, coffee, dark chocolate, and patchouli all get on the bus together for a psychedelic scent trip headed for the furthest reaches of Spiceland.
You may also like
1969 by Histoires de Parfums Reviews
11/07/2017
This perfume was so bad. It smelled like bugspray or citronella it was so bad i had to just throw it away.
11/07/2017
Not for me. I do not know what I expected, but it was too ...heavy for me. And the scent did not last at all.
11/04/2017
I am absolutely in love with this fragrance! It smells like what I think San Francisco in 1969 would smell like. CleanPatchouliwith fresh lemon undertones.
11/03/2017
I chose this fragrance based on the description. I've worn it a couple times now, and it is an earthy scent. Notes of citrus and patchouli are stronger at first smell, but combine with others for a nice fall scent.
11/03/2017
Not what I expected from the description. Very floral without any of the Earthier notes listed. Disappointed.
11/02/2017
Scent very strong. Reminds me of perfume for older ladies. Smells cheap
11/02/2017
This scent is like nothing I have. It is probably not for everyone, but I love it. Apparently Gourmand scents have been my thing lately. The notes of coffee mixed with the floral and fruit just makes this one so special. It also really lasts.
11/02/2017
Not a good scent. It reminded my of old, stale baby powder. The good news is that the scent fades away almost immediately.
11/02/2017
Not a fan of this scent - reminds me of hairspray worn by an older woman.....
10/26/2017
LOVE the smell. Very spicy and warm. I just wish it lasted a little longer on me.
10/24/2017
Super strong. Took a few tries for me to tolerate it, but honestly I grew to like it. The patchouli certainly hits you in the face, but the spicy and the Mandarin starts coming out after a few seconds
10/22/2017
I liked this one. I liked the spicy after notes and the way it lingers. Every guy that has smelled this, complimented.
10/16/2017
I love dark, heady perfumes and 1969 fit the bill. Everytime I wear it I feel like I'm transported to Laurel Canyon...listening to vinyl and wearing lots and lots of denim and lace...
10/06/2017
Little too strong at first. I like the smell but it's a bit overpowering for my taste.
09/22/2017
It smelled like a nursing home or old dried up flowers. Disliked it very much.
09/12/2017
This is a beautiful, light, inoffensive scent. When I first sprayed it on I thought, "nice but a little boring" because I usually like a heavier wood/resin presence. But as I keep catching whiffs of this intoxicating fragrance I think wow, it's really unique!
09/11/2017
If you only smell the sprayer all you'll smell is lemon and pine. Time to grow up and give it a spray you chickens! It dries on the skin as a strong peach scent which is mostly what I get. The pachouli is light but there. This wears off on my just after lunch so around 5 hrs of wear. I liked it, but I wish I loved it.
08/31/2017
This perfume smelled like lemon furniture polish. Yuck.
08/22/2017
I love this scent. It isn't what I would normally go for at all. It smells warm and Spicy like fall. I feel like it is a scent that develops as it sits on your skin. I will for sure get more in the future.
08/17/2017
I did not care for this at all. It was not a pleasant scent. Sweet with patchouli accents. It gave me a headache. This is my first scent that I have really not liked.
08/05/2017
I ordered this scent on a whim and I'm glad I did! The spiciness of this one is just right. It's unique but not overwhelming. It was a great "leap of faith".
07/28/2017
1969 has a strong wood smell that is very distinctive. I don't think I would order this one again. There are other Histoires De parfums that I enjoyed much more.
07/19/2017
I have not received my July scent "1969" which I was very excited to try. Please Scentbird, help me out!!! I did not get my tracking # which makes me think it was not shipped. But I was billed for it, so please fix it
06/28/2017
I like the smell but its not something I would normally buy for myself. It smells a little to mature for me (25)
06/11/2017
I love this so much! Its very spicy at first, you can definitely smell the cardamon. Once it wears down a bit though you get wonderful rich notes of chocolate, coffee and patchouli. Its deliciously decadent!
06/10/2017
I was told i smelled like bug spray:( it smells like it at first but it fades into a nice smell. I like it. No reaction from my bf... lol i haven't gotten any compliments.
05/26/2017
I like this fragrance. At first it smells like a citronella mosquito candle then it fades to a citrus/woodsy smell. I get compliments on it a lot :)
05/08/2017
This perfume is unique. Although it is a soft scent, it is rich and long-lasting. It is definitely distinctive, and I have made it my new everyday fragrance.
05/03/2017
Absolutely S-E-X-Y!! Love it and will definitely be buying the larger size they sell!!!
04/25/2017
This is absolutely beautiful. The scent is very sophisticated and elegant. I adore this perfume and will definitely be buying the full size.
03/07/2017
i love love it thank you!!!!!
03/07/2017
Smells good but is REALLY strong.
03/07/2017
Definitely not my favorite, by far!
03/05/2017
Top note is peach; middle notes are rose, white flowers, cardamom and clove; base notes are musk, patchouli, mexican chocolate and coffee. Love it!!!
03/04/2017
I REALLY wanted to love this perfume, but sadly I just couldn't. It's very spicy, and maybe even a sprinkle of woodsy. If you like D&G Light Blue, you'll probably like this too. The description made me want to try it, but I'm putting this one on the back of the dresser.
03/02/2017
On me, this perfume was feminine and flowery, with a nice bite of spice. It put me in mind of a perfume I used to wear back in the day called Ici. Unfortunately, it is a very quiet,close to the skin scent, and it didn't wow me. Thanks to Scentbird, I now have so many perfumes that I will not invest in a bottle unless it makes me smell amazing.
03/01/2017
i loved it so much!!!!!!!!!!!
02/06/2017
I remember reading sometime ago that this perfume is/was a favorite of Angelina Jolie's, and I have to agree with her. I bought a full bottle of this and have used it all, sadly. It smells unlike anything else I've smelled and I absolutely adore it. It works so well with my skin chemistry and I always get tons of compliments. My only complaint is that I feel like it doesn't last very long and I have to reapply often. That's pretty typical for me, though. It seems my skin doesn't hold on to scents well.
02/05/2017
I have to say I'm pretty easy with fragrances I pick. really really dislike this one. Tried it for 3 days hated it, went back to another sent. Too Heavy, "very where's the mothballs?" Awful, can't give it less than one so one it is.
02/05/2017
I can definitely smell the patchouli, but it almost has a ginger ale smell mixed in it. Very different, but pleasant. Lasts most of the day.
02/04/2017
It smell really good. But it doesn't last long on me.
01/22/2017
I love musky oriental fragrances, but this was just too much for me. One spritz and I had an instant headache. I'm sure for the right person and skin chemistry, it's amazing. Just not for me. I want to love this brand because it's so novel and unique, so I'll try another frangrance.
01/22/2017
I love patchouli and was so looking forward to this. BUT. This smells like a burnt piece of plastic that was left in the microwave and then sprinkled with pepper with a whiff of a 1970s used hotel room.
01/04/2017
1969 is indeed trying to capture La Revolution! The sweet peach note lingers throughout top, middle and base notes - which makes it maybe a little fruity teeny infantile. The patchouli however is there the entire time as well, behaved in the background, and if you are a patchouli lover you might fall in love with this combination. I do not detect a lot of gourmand despite the chocolate listed. I enjoy the scent even though my heart beats more for the lingering dark, opulent and heavy, which this is not.
01/03/2017
Very spicy. I never smelled any of the described notes, just something like furniture polish. I tried it several times but it just doesn't warm up on me.
12/31/2016
Smells strong when first applied, but it mellows to a great soft vanilla smell...
12/31/2016
It has the right hint of spice and sweetness.
12/31/2016
This is a fragrance I would really only wear in the evening or at night. While I loved the smell, because it wasn't overpowering but it stayed on a long time, the sample will last me a long because it's not one I'm going to wear frequently.
12/03/2016
Smells like a junior high math teacher.
11/30/2016
It's nice on the dry down. But not what I expected also smells a little old, as in on the shelf open too long in the decant bottle.
11/04/2016
A great "fall" scent.
11/02/2016
Yuck. In my opinion, this is really awful. The only way I can describe it is that it smells like old lady mixed with moth balls.
11/02/2016
Not for me , too strong.
11/02/2016
Learned my lesson with gender neutral scents. Although there is nothing offensive about this - it is definitely too masculine for me. Looking forward to my November scent as this one is just not my thing.
11/02/2016
I wasn't too crazy about the scent when I first sniffed it, however, once on & it had a moment to dry I really did grow to love it. It is a very interesting fragrance. Sometimes I get a vague whiff of Vanilla Fields or another 90's vanilla fragrance... but not in a bad way. I really love it!
10/29/2016
Too strong. Not for me.
10/24/2016
Has an "older" scent to it. After it sits on your skin a while, you can smell the chocolate. Heavier fragrance that I would not wear everyday.
10/22/2016
Not a scent for my body chemistry. I thought it was a nice scent until I put it on my wrist. I just don't like it.
10/20/2016
I just received Histoires de Parfums 1969 and I really like it. I've worn it twice. If I wake up at night and can still smell it, I know I really like it when I inhale deeply while I am still half asleep. It goes on and to me it smells like sweet candy but then smooths out to warm wintery spice. I think it must be the combination of cardamom and patchouli. I think I will like this one more the more I wear it.
10/19/2016
Opens with a slight touch of cardamom and rose. On my skin, it dries down to a cozy, chocolate gourmand with peach in the background. After about an hour, I get a light coffee note that rises and falls but the chocolate still reins supreme throughout. It is unique and the notes blend smoothly. I would definitely wear this in the Fall/Winter. It's lovely. If you like gourmands, you will probably like this fragrance.
10/03/2016
Not a fan at all of this one! Way too spicy and powdery for me! I like more subtle/clean scents and this was on the other end with a spicy powdery scent.
10/01/2016
It's OK. The fragrance notes were a much different experience for me than for some other reviewers - on me it's straight up Lemon Merengue Baby Powder. And it reminds me of another scent that I can't put my finger on. Not my favorite.
10/01/2016
1969 is a pleasant but odd perfume. Don't get me wrong, it works really well my chemistry and I love wearing it. I just can't find the words to describe it. It's light and clean with a musky undertone. The only real drawback for me is that it gives me a slight headache if I spray to much so I find it good for the office when I want to smell nice but I don't it to linger.
09/02/2016
Not at all what I was expecting given the price of this brand. If you want to smell like 1869 instead of 1969 then this is the perfume for you. It takes vintage to a whole nother' level. I thought it would be similar to Maison Martin Margiela Replica fragrances in that it evokes a time period or a place while still smelling modern enough to be wearable. Two thumbs down! The only reason I gave it two stars instead of one is because unfortunately it has intense staying power.
08/30/2016
If you love sophisticated scents like Tom Ford and deep sexy oud manly types, you will love this one. It smells so expensive and sexy. I love it@
08/26/2016
Not overpowering for a patchouli based scent. Kind of hippy meets fruity, and I dig it! So far it has a lasting essence if not over bodied all day. Definitely a lighter side to patchouli. The cardamom spice gives it a warmth and the peach gives it a little extra happy. Reminds me vaguely of a doggy bath scent we use (in a good way.)
08/23/2016
I took a heart off because it lacked staying power on me, as others have said. I did like the scent, has some sexy swagger. Just wish it's dry down...didn't dry away....but maybe that's just me, or maybe of their was a body cream to layer it would last....I'm excited to try the others in this line
08/19/2016
Awesome smell just wears off in a short time. Loved it though just like all the other ones I've received. 👍🏻
08/19/2016
Love love love this scent. It's clean and musky at the same time. Just smells wonderful.
08/05/2016
This scent is very strong when you initially put it on. As time passes the scent becomes very light and Airy. Still, smells great for compliments when you're passing by someone and they get a gust of wind it's an automatic compliment. The scent it's very sexy and flirty.
08/03/2016
I like Histoires de Parfums 1969. Although it has patchouli notes, it's not at all a hippie scent. With its floral and coffee notes, somehow it makes me think of New Wave films from that era. It smells modern. On me, alas, it doesn't really grab hold and last.
08/01/2016
I love this fragrance. To me it smells a bit like 24 Fauberg by Hermes but isn't overwhelmingly floral. The sillage is amazing too. Definitely worth purchasing.
07/14/2016
this scent is yummy, warm and inviting, but It goes on strong and then fades out too quickly.
07/10/2016
I sprayed it on paper to smell it & I wasn't sure about this one at first but I sprayed it on myself & I actually like the way it smells on me. It is a spicy warmer scent which I really like. My only complaint is that it doesn't stay around very long at all.
06/30/2016
I did not like this scent, it was just too spicy for me, and smelled too masculine for my taste.
06/05/2016
It was a different scent for me..I normally stick to fruity scents but not bad.
06/02/2016
I am a big fan of the perfume house, Histoires De Parfums, unfortunately to my nose 1969 isn't one of their masterpieces. This brew starts out with a blast of murk, synthetic citrus muddled with a hint of syrupy peach which disappears quickly leaving behind an almost wood cleaner-like smell. There is a hint of spice but it's dirty and reminiscent of sweat, not clean, earthy, and bright as the listed spice notes should be. The patchouli and rose notes are all but lost in this murky blend. The coffee and chocolate are present in the dry down but not in a pleasing way, they are more suited to ambient house scents than something one would want on their skin. 1969 is neither pleasant nor sexual as this brew is touted to be. Perhaps this murky, incohesive elixir would be better named 1769. Instead of a maid epitomizing the sexual revolution, this brew is a tavern house wench scrubbing wood tables with a dirty rag and linseed oil when she isn't serving the morning coffee to her unwashed customers. She can smell the bushel of rotting peaches she still has to peel for pies, mixing unsavorily with the other odors including the third rates spice and chocolate from the traveling merchant who wares are older than she. All in all a terrible mess of perfume whose edges are not blended but rather pushed together haphazardly like a kindergardeners attempt to make perfume out of household cleaners, pantry cullings, and the dregs of a few scented oil bottles. Old English wood cleaner, a cup of mocha joe, and the sweat from a medieval spice merchant. One heart. Given the scent the sillage and longevity are more than adequate.
05/19/2016
I feel as though this could be a good unisex scent after also testing it on a male. It has a spicy, musky scent with a nice dry down and lingering bottom notes. It's a true woodsy oriental to me, which is my favorite variety of scent. I would strongly recommend this scent if you're a fan of scents like Elizabeth & James Nirvana Black, YSL Black Opium, and to some degree both Black or Velvet Orchid by Tom Ford (though both more floral but in same kind of vein of fragrance family). This was my first scent from this brand and I hope we see more scents from Histoires de Parfums here on Scentbird in the future!
04/28/2016
Love it. Not too much in the way of fruit or flowers, smells very woody and spicy on my skin. And a little bit dirty from the patchouli, but woody, spicy, "dirty" in a good way. It *is* 1969 afterall.
04/28/2016
Second time ordering this one and I love it! After not having it for a month I really missed it. Too bad The full bottle is so expensive because I can't afford that. I hope Scentbird never takes this one away, I need to order it every other month for a while. It's the perfect combo of sweetness and spice for me with a nice dose of amber, a little patchouli, a little fruit, floral and chocolate? It all adds up to a little sweet and spice that kind of reminds me of rootbeer. Some might not find this one very sweet, but I don't usually like sweet scents, so this is the one I go to when I want something sweet. Lasts a long time and the drydown hours later is awesome with some sandalwood in it I think.
04/20/2016
So far my favorite. I love this sent. Its strong but not too strong. I feel so confident when I wear this scent.
04/08/2016
Great fragrance. A little patchouli and spice. Very different! love it!
04/02/2016
Not for me. Very masculine, somewhat medicinal pine.
03/30/2016
I love this fragrance, it doesn't smell at all fruity, or flowery on me, instead I get lots of spice! I can smell cinnamon and a clove like scent very strongly, which tend to mellow over time to a creamy, sweet, spicyness. The sillage is moderate, and the longevity is excellent, lasting over eight hours without reapplication. At the end it becomes more of a skin scent, only lightly detectable.
03/29/2016
This is an interesting scent. On first spritz there was no coffee, chocolate, musk or peaches i keep reading of. It was what I can only describe as salty pepper. The salt was overpowering & the peppery tickled my nose to sneezing After a while I did pick up on a much different fragrance. Something creamy and vaguely sweet. Have tried it 2 mire times and can still day it is interesting. I don't know what to make of it but am not revolted. Not sure how anyone is picking up peach, chocolate, coffee or even patchouli. Makes me think i received the wrong sample.
03/17/2016
I wasn't sure how to take this scent at first. It reminds me of wood furniture polish. Like Pledge. It has a deep orange citrus...kind of oily smelling. If that's a thing. It's very dark and smells very mature (think elderly woman, but with "old money"). It also reminds me of Colonial Williamsburg when I first smelled it. Something "old world" about the scent. It has since grown on me. You have to give this one a chance if you don't like it immediately. Mist it/wear it time and time again and then you should either grow to appreciate it or really hate it.
03/14/2016
I enjoyed this one. It is spicy and sweet. The first time I smelled it I thought of root beer. After it settles down it becomes a nice creamy scent. After using it for a while I could pick out the notes they are talking about, peach at first, then white chocolate and patchouli, and finally a light musk. But these are blended in a way that each one doesn't stand out all the time but more like a tapestry of the notes and every once in a while you will notice one or the other. At first I was spraying loads of this because the beginning would fade and I was getting to know it. But then I noticed even though the silage fades, I could still smell the drydown which is very nice the next morning. So after that I would just spray a few and enjoy it all the way down to the end. It also lasts days on my scarf. 2 weeks into using it I thought about going for another month of it because the scent is addictive, but after that I did get a bit tired of it. To me it is pretty sweet, and I don't usually go for sweet smells, I usually go for orientals. This had enough oriental notes in it that I enjoyed it as something a little different for me and it is perfect for spring. If you like super sweet scents, this might not seem that sweet to you. For me, it was just sweet enough that I got sick of it for everyday. I might pick up an alacart vial for every once in a while wear. The full bottle is super expensive!
03/01/2016
It has a spicy sent. Not my favorite. If you like spicy you'll love this one.
02/29/2016
Its to woody. I don't like it
02/29/2016
Not as good as I thought of would be. It's just okay.
02/29/2016
I was very disappointed with the fragrance...so much so...that I wondered if I even received the correct scent. I could not detect any peach, chocolate, or coffee only a very strong medicinal scent that never changed even with the passing of time.
02/17/2016
While I would agree that this is different, it's not special. It smells a little like that pink Double Bubble bubblegum with a followed by a touch of cinnamon. Evokes the memory of a cheap drugstore scent that was popular among some of my friends while we were in middle school. My teenaged son, however, likened it to the spray we used last summer to ward off fruit flies. How's that for sexy? For all of the wonderful things I read online prior to adding this to my que, I am disappointed. The longevity is poor, maybe an hour at best. After that, my husband said he couldnt smell it at all on my wrists/neck or my clothing. The sillage, also disappointing😕 I guess I bombed this month with choosing this one.
02/04/2016
I really did not care for this scent at all. I was intrigued by the story and idea of Histoires but this one just didn't do it for me. The oriental notes are very overpowering. It is not a sweet smell at all. Not my style.
02/01/2016
This is amazing. It smells like peaches and roses and slightly musky on first spray. You can feel the patchouli and chocolate floating around somewhere in the background but it's not super prominent. I have been trying so hard to find something fruity that isn't reminiscent of bath and body works or escada and this is it. Absolutely beautiful. I got a bunch of compliments tonight on it wearing it out for the first time.