Helmut Lang
Cuiron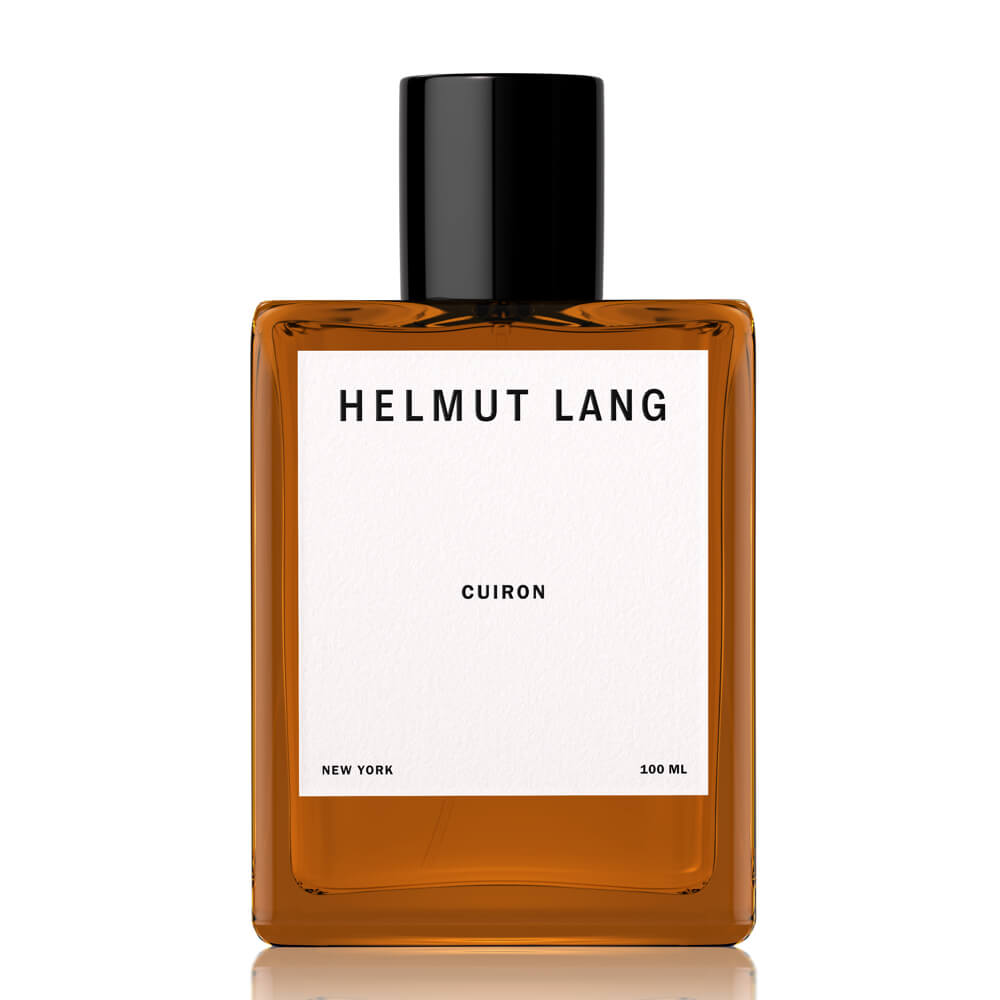 Get a 30-day supply of Cuiron
for
$
14.95
Notify me once this scent is available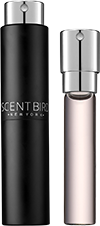 0.27 oz subscription

0.27 oz a la carte
Share and earn free perfume
Notes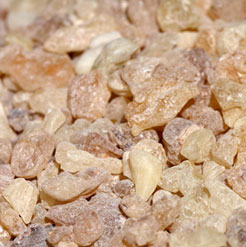 Description
A classic, fresh scent with fine nuances of worn-in leather. The fragrance opens with bergamot, mandarin, pink peppercorn and cassia oil, delivering crispness and transparency. Rich woods and suede notes provide sensuality and warmth as the fragrance dries on your skin.
You may also like
Cuiron description
Leather scents are a must-have for a serious collection. Nothing compares to the impact, the sensuality, the in-your-face boldness of leather, and it's that "do or die" quality that also makes them the best accessory for almost any profile you're going for. Not only that, but leather scents have so many different looks themselves, that it's nearly impossible to not match one with your favorite wardrobe picks.
Helmut Lang's Cuiron is a leather fragrance that leans more on the suede side of the spectrum. It offers a brushed leather texture crafted from a suede accord in the heart, backed by carrot seed, pink pepper and cassia in the top notes. The suede isn't soft, however; this is a leather scent meant as a lived-in, well-worn, and road-weary fragrance – it's got mileage on it.
The drydown continues down the dusty road with a blend of resins, ambrette seed and cedar that stiffen the suede until you can feel the perfume nearly start to creak and snap, almost as if you're breaking in the scent like you would a new leather coat.
If you need recommendations for what would be best worn with this scent, Cuiron's lived-in appeal will work equally well with casual looks or a more dramatic profile. It's ideally matched with a white T-shirt, jeans and a black leather jacket of course, but a tweed coat and khakis also show it off well. If you live for vintage clothing, Cuiron's bone-dry and roughed-up texture will elevate any retro look, especially if your jones is for early 1970's gear.
As far as who can wear it, Cuiron works fine for both sexes, and the longevity and sillage are both on the softer side. Cuiron may need to be sprayed more than once to get the most out of it for all-day wear, depending on your personal chemistry.
If you don't currently have a leather scent in your rotation, Helmut Lang's Cuiron is a versatile, low-key and deeply textured option that is a fine choice for a first-ever leather scent. It's worn-in appeal will match with casual as well as dressed-up outfits, and it's hidden story will come out chapter by chapter as you wear it with different looks. For leather scent fans, especially those who prefer suede over biker styles, this is a fantastic every day go-to choice.
Read more
Cuiron by Helmut Lang Reviews
11/15/2017
This was the first cologne from scentbird and I love it. I wasn't too sure about it when I first started wearing it because it's a little spicier than what I'm used to but it still has a pleasant sweet scent to it. It doesn't leave a trail of scent behind, you have to be in very close proximity for someone to smell it. I'm sure this will go back in my queue pretty soon.
11/13/2017
I like this fragrance, however the scent doesn't last long. When you first spray it it's a bit strong, but it fades quickly. It doesn't linger just fades away with no hint of scent. I would be in love if this lasted longer.
11/08/2017
I wouldn't say it's good but it's not horriable ... starts out with a strong chemical smell and ends with the smell of dirt
11/07/2017
A little on the feminine side for me.
11/03/2017
i loved this fragrance! very leathery and sexy, perfect for autumn.
11/01/2017
This perfume smells like it is a man's cologne. I can't believe it is advertised as a woman's smell. I am very disappointed.
10/31/2017
Love this new one but I notice that it doesn't long enough thru the day, I have to put it twice a day, no good one guess, smell so good, love it
10/31/2017
I honestly don't know how this scent was picked for me. It is not something I would have picked for myself. It smells more of a man than a woman. It is very spicy initially, but it does mellow out to a softer spice if that makes any "scents". It smells almost like a cleaning solution. I don't like the smell and if my man wore it I'd tell him to go shower and change his cologne. It is definately a man scent and not unisex.
10/28/2017
I was dissapointed. It smells like a men's like a men's cologne and not a good one. Like old boxes of scented letters or something like that. Waste of money to me.
10/27/2017
While this cologne is not "offensive", it reminds me a bit of Armani Code which has always had a bit of an unusual pencil lead (I know-it's graphite) smell to it. It seems to disappear quickly, so it's tough to rate the final drydown. My first cologne from Scentbird. Hopefully future colognes will be more appealing.
10/19/2017
Smells like a chemical of some sort not for me. I will not be purchasing a full bottle. I can smell this on a older gentleman. Definitely not a unisex fragrance.
10/13/2017
Good initial smell but I may not be a fan of the musk lingering smell afterwards.
10/05/2017
I just opened the package and already love it. I cant wait to wear it tomorrow!
09/29/2017
This is a wonderfully woody, spicy unisex scent. Very sexy and lasts all day.
09/09/2017
Awesome. Great leather scent that is not over the top.
09/02/2017
love this scent!
08/31/2017
I love this scent. Don't usually grasp a scent so quickly, but, this came this afternoon and I am already in love with it. Soft, sweet and understated.
08/30/2017
Good scent, but a little lighter than I was expecting.
08/23/2017
Light, leathery, subtle.
08/23/2017
I love this scent. Reminds me of a leather smell. Rich and earthy. A unisex scent. Not flowery or fruity. A very unique smell.
08/22/2017
I did not like this scent at all!!
08/19/2017
I really love this scent!
08/17/2017
I really LOVE this fragrance! I was introduced to it through Birchbox and immediately become a fan! I was so happy to see it available here! I had so many compliments when I wore it and will definitely order more.
08/03/2017
It's a no for me.
08/02/2017
I wish I could tell you what this smelled like on me but it dissipates as soon as I sprayed it on... Disappointing!! I bought it in the hopes of finding a unique unisex scent with a hint of leather and musk...
07/29/2017
On me it smelled like motor oil. It was so bad that I had to take a shower to get it off 5 minutes after I put it on.
07/29/2017
I enjoy it but my favorite but it does smell great.
07/29/2017
The colognes is okay, but it is not my favorite.
07/18/2017
Just not a fan..... slightly older/feminine for my taste
06/11/2017
One of the best scents out there. Got a bunch of compliments the day I wore it. Definitely going to reorder more.
06/03/2017
I like the subtle sweetness, woodiness, and cleanness of the scent. It's a sort of unisex scent, which I like. Reminds me of a library with leather chairs. I'm a fan.
06/02/2017
Super woody almost a men fragrance, that's fine, it's what I expected but it doesn't last that much on my skin
05/31/2017
nice, subtle, sweet fragrance. Not overwhelming. Just enough to catch attention.
05/31/2017
It did not work for me this month
05/10/2017
I planned to love this scent based on reviews, but on me, there's nothing to it--it's gone in a minute. I can't get my nose into it. I wonder what all the excitement is about. I was intrigued by the suede topnote, but I guess I'll have to keep wondering what suede might mean to perfume.
05/03/2017
Powdery, spicy and masculine. I didn't enjoy it enough to wear it. Smells like an old gentleman who tastes tea for a living might smell. Not bad, just more like a hotel room fragrance than a perfume.
03/11/2017
Definitely not a fan. I gave it the old college try...wore it everyday for a week and still: nothing. I had a coworker who told me I smelled like a chemical cleaning solution...
03/07/2017
Like the smell of it.
03/07/2017
This is easily one of my favorite scents. It is an everyday: light, but has a hint of musk. Sophisticated, but not showy.
03/06/2017
I first smelled this when I had a subscription to birchbox and it smelled amazing, I have a hard time with some scents and my allergies and this one did not bother me at all, it will be interesting to see if it smells the same from this website.
03/06/2017
Love it! Definitely moved to the front of my collection.
03/06/2017
I really enjoyed it, beautiful clean scent.
03/06/2017
It is certainly a male scent and not unisex. I gave it to my husband. Stays very close to the skin and is elegant, low key but sophisticated. None of the notes jumps out so it is wearable all day.
03/06/2017
This was my very first perfume as a new member that i picked, because it seemed and sounded like it would be for me... It did not smell good at all and the smell does not last. No one ever complimented me or even noticed which was disappointing. Even my husband did not like the smell.. Very disappointed.
03/06/2017
This was supposed to be a Leather Scent and i'm just not getting the Leather.Not a bad Scent but not quite what i was looking for out of the Scent.
03/06/2017
This one is a WOW. From the first spray I knew this was a winner. I can see where it is male or female scent and it does well to work for both. I enjoy the smell, and it last longer than most usually do. This one you can smell that it's a high end cologne.
03/05/2017
Smells great short lived but smells great
03/05/2017
I love this one! Smells great.
03/04/2017
It wasn't for me - too masculine - I actually gave it to my husband, who it smells great on.
03/04/2017
I really like this one with only one downfall: it does not stay on me like some of my other choices...but still very nice!
03/02/2017
This was my first scent to get since i am a brand new customer.. Did not like it at all, very disappointed. Does not last at all and the smell is not what i thought it might be...
03/01/2017
I like this one a lot, and it seems to have good staying power. I sprayed twice this morning, and nine hours later I'm still able to smell it. I think it's powdery/soft and moderately masculine.
02/27/2017
Ok so I tried this one out thinking it was a men's cologne but now I realized it is considered a unisex scent. It smells nice but definitely a more feminine scent. I gave it to my wife cause it definitely smells better on her. I'm a little disappointed with this scent but I suppose it's more my fault for not realizing it was a unisex scent which usually leans more feminine than masculine. Not sure how to rate this one since I wasn't happy with it but it doesn't smell bad. I recommend for a woman but not for a man......unless you want to smell like a woman, than this one's for you.
02/06/2017
I love this one...this is my scent.
02/01/2017
To the people giving this scent bad reviews, and those thinking of trying it out, please try to find a place to sample it before adding it to your queue, it is not for everyone. I personally love it, as I previously stated, but it's not for everyone. If anyone gets it, and doesn't like it, try trading it on the Scentbirdies Facebook, I'll keep an eye out for you 😊
01/31/2017
My first perfume and It smells awful! I messed up on this one for sure.
01/30/2017
Ok but a bit too strong I'm still searching but this is not what I'm looking for
01/21/2017
Like review said below I'm so excited Cuiron is on Scentbird. I as well got this in my birchbox about a year ago and I absolutely fell in love with this. I dont know what it is, the leather smell but not overpowering, and some citrus notes. Very sensual and invigorating scent. Reminds me of some kind of elusive sexy man. I highly recommend if you love leather toned unisex cologne/perfumes.
01/10/2017
Omg so excited scentbird has Cuiron! Received this as a sample in my Birchbox last year, and fell in love! It is unisex, so there's some masculinity to it. I just love it, definitely unique, and if it wasn't $185 for a full size, I'd definitely have it, think I'll just have to buckle down and buy it, that's how much I love it! I am not good at describing notes that are in it, so if you can find a place that has it, it is worth trying on!!!