Harajuku Lovers
Wicked Style Baby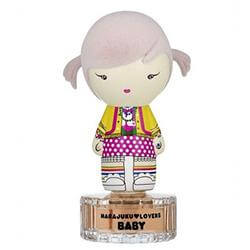 Get a 30-day supply of Wicked Style Baby
for
$
14.95
Notify me once this scent is available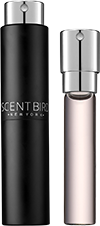 0.27 oz subscription

0.27 oz a la carte
Share and earn free perfume
Notes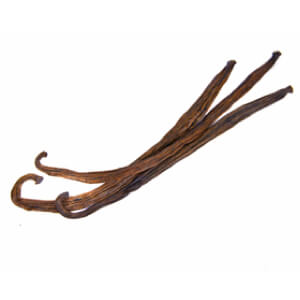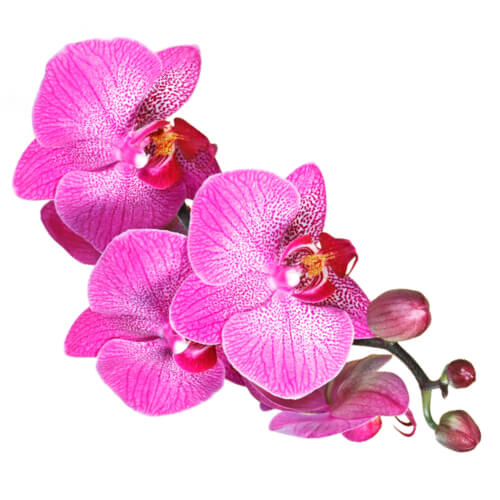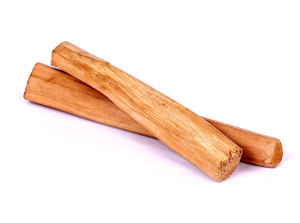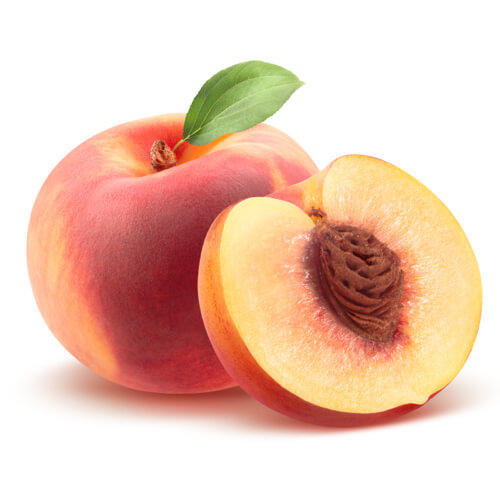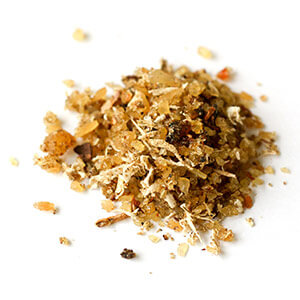 Description
Harajuku Lovers Wicked Style Baby is a vanilla floral fragrance composed of notes of white peach, apple, freesia, frangipani, orchids, jasmine, amber, musk, vanilla and creamy sandalwood. Baby wears layered clothing of soft pastel colors, plastic and fluffy toys jewelry.
You may also like
Wicked Style Baby by Harajuku Lovers Reviews
01/04/2017
I like this perfume, but it isn't my favorite. It's nice because it isn't overwhelming, but you can still smell it throughout the day. I'm happy this is the first perfume I've received from Scentbird!
01/02/2017
I really enjoyed this fragrance. It's long lasting. Not too strong and not too light.
12/31/2016
A very rich fragrance - great staying power!
12/31/2016
This is my favorite one of all their fragrances. Everytime I wear it people compliment. Love it. Just wish it lasted longer.
12/31/2016
It smells good but seemed to young for me. I gave it to my 13 year old and she loved it.
12/25/2016
A little spicy and sweet. A pleasant scent.
12/20/2016
WOW. My absolute favorite yet! Smells so clean yet so sexy and alluring! I always get complimented on it when I am out and about! And the best part....is my husband loves it on me too. It drives him CRAZY. ;) Only problem is I can not seem to find how to order a full size? ! ;(
12/03/2016
I adore this perfume so much I bought a full sized bottle.
12/02/2016
I love this scent. I had already had it before so knew I'd love it. Very nice and can be worn to the office or out.
11/17/2016
Can't get enough of this scent it's amazing so glad I picked it out
11/03/2016
I loved it on my friend, but it does bot smell the same on me. Maybe I got a bad bottle. Too bad I can't return it.
11/02/2016
I don't like it
11/02/2016
Love it!!!! My favorite so far!
11/01/2016
Love this scent! Sweet and long-lasting
10/13/2016
Weirdly enough I think the jasmine is the strongest note in the perfume. Don't get me wrong it smells really good just a heavier floral then I expected. I do like it though! Definitely more of a "going out" scent .
10/11/2016
I love the idea of trying out a scent before buying it, I have bought perfume before then after wearing it a few times decided it wasn't for me, now I can wear it for a few weeks then decide if it's worth the money for a full bottle
10/09/2016
I simply love this scent it going to added to my Christmas gift list
10/07/2016
A light scent good for everyday
10/07/2016
I am not sure what scent I actually received as it was not Baby. Was a bit disappointed that it was the incorrect scent but It does smell light and not to strong. Baby is one of my all time favorites, Maybe next time.
10/04/2016
I love this scent, it smells like just the perfect blend of sweet & sassy, just like me!
10/03/2016
I love this! I can't stop sniffing my wrist! I definitely will get this one again!
10/03/2016
Smells great! Just not my scent
10/02/2016
In my opinion this perfume is a little be strong but is good and it will be for all day long that's good about it .
10/01/2016
Nice sweet fall scent.
09/27/2016
LOVE this scent! Its sweet with a small amount of spice and even has a light floral tone as well. The scent stays all day but does fade to a softer scent. I received so many compliments on this scent
09/12/2016
At first I thought I wasn't going to like it. It's a little sweet and fruity and initially strong. Overtime, it fades to the point were I can barely smell it and I actually like that.
09/08/2016
Kinda spicy smell but very warm. May be more suited for winter.
09/01/2016
Not really a fan of this one. It smells good but it smells like another fragrance I have already received from Scentbird. And it gives me a slight headache at first then it goes away.
07/30/2016
LOVE LOVE LOVE IT!
07/05/2016
Perfect everyday perfume
06/07/2016
Liked it ok don't think I'll get it again it has a spicy. Undertone
05/31/2016
It's a light fragrance, not bad at all
05/27/2016
Sweet, fruity and clean. Excellent summer fragrance. I will likely purchase a full size in the future.
05/01/2016
Not a love. Smells very powdery and woodsy to me, which doesn't blend very well with summer and sweat. Would be nice for cooler climates.
04/01/2016
This reminds me of the perfume Poison... It's a a great smell...
03/29/2016
This has by far been my favorite perfume. I absolutely love this scent!!
02/28/2016
I have the big bottle of this its a very light smell fruity
02/20/2016
Smells incredible light but stays for hours
02/19/2016
Love the scent but it doesn't last long. I put it on and it's gone in a few hours.
02/06/2016
not much lasting power but smells good
02/02/2016
I don't know what it is about the scent but I love it! I tend to always love anything by Gwen. The only thing is that it didn't last a long time
02/02/2016
Love this scent! It is light and airy, has hints of florals and baby powder on me. I will say that because it is so light I do need to spray at least twice a day to keep up the scent. I recommend this if you are interested in a spring season/scent.
02/02/2016
I got this for nostalgia purposes. I wore this all the time when I was a senior, and it was cool to find it again. I still love the smell, but probably won't wear it too often.
12/30/2015
Beautiful fragrance. I was afraid it would smell too "cute" but it's a sophisticated scent.
12/18/2015
I love this scent. I really smell some spicy sweet notes. I would have given 5 stars if it had a little more staying power on me. I think this would be good for a daytime/office scent or a day you want something light and sweet. it makes me want to try the other scents from the line. Very unique smell!
12/04/2015
It's an ok scent. I can smell a musky vanilla scent but nothing else. I'll use it up but won't purchase it.
11/30/2015
I love this scent. I smell vanilla and musk with a touch of fruity sweetness. It's kind of strong when you first apply it, but it mellows out nicely and last for a long time.
10/29/2015
Initially I was not too sure I liked this scent. As it mellowed out, I loved it. Unfortunately, I developed contact dermatitis on my wrists, where I applied the scent. My daughter loves the scent as well, so I gave it to her.
10/18/2015
Smells less like vanilla more like flowers. Very old lady-like
10/16/2015
I love this scent! I smile whenever I wear it. Its a beautiful sweet scent that isn't overpowering. The first day I wore it to work my coworkers asked what smelled like cupcakes :)
10/05/2015
Very unique scent and the staying power is great. I love it!!
10/01/2015
I love it! It has a sweet scent that is just right
10/01/2015
i love my scent ... it last all day long.......
09/30/2015
It's a very "bright" smelling perfume. I would say that it has a bit of a woodsy scent (due to the musk) along with the main floral notes. It makes me the day a bit brighter and happier when I wear it, to be honest!
01/26/2015
This was my first perfume ever. I fell in love with the scent four or five years ago and have always had a bottle since. Its very suitable for young women (high school and college age mostly) and has a much more flowery scent than the original Baby. Every time I smell it I feel like bouncing on my toes. It always make a gray day better.