Harajuku Lovers
Music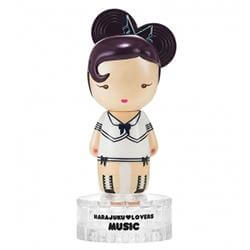 Get a 30-day supply of Music
for
$
14.95
Notify me once this scent is available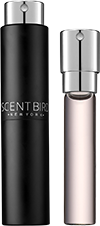 0.27 oz subscription

0.27 oz a la carte
Share and earn free perfume
Notes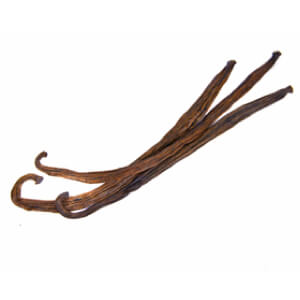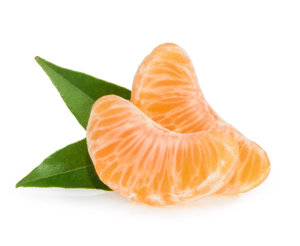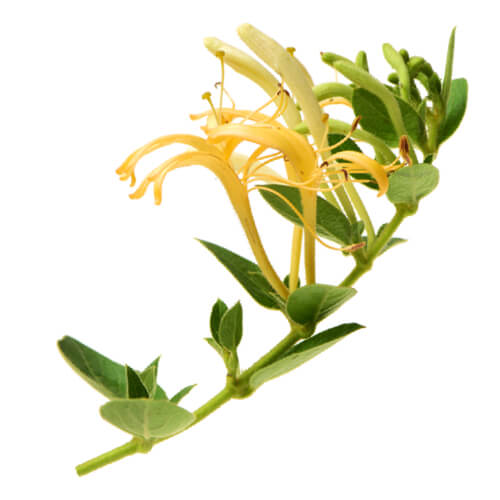 Description
From pop star Gwen Stefani comes Music, part of the Harajuku Lovers line of perfumes. Light, citrusy clementine and sparkling pear dissolve into an enveloping jasmine sambac, bright-stemmed sweet pea, and tangy honeysuckle. A mouth-watering vanilla note soars out of the base, along with bouncy skin musk and sleek wood accents.
You may also like
Music by Harajuku Lovers Reviews
11/04/2017
This perfume is definitely not for me. Before spraying it onto my skin, it was predominantly sweet smelling, with a faint musk backnote. After, it was HEAVILY musky, and powerfully headache inducing. To me, the scent smells as though very burnt sugar has been doused in musk and set on fire. I gave it away and they said it was too strong as well.
11/03/2017
This scent was ok not my fave but it was ok
11/03/2017
I smelled a harajuku fragrance that smelled so good and I honestly thought it was this one lol but this one has a more strong fragrance def not my type. I'm more into fruity ones so ima keep looking :) one heart cause this fragrance made my nose burn :( way too strong and bitter
11/03/2017
It smelled a little funny
10/12/2017
This is so terrible. It smells cheap and stale. It's so pungent that it just sticks in your nose. I was really excited because Vera Wangs Hippie Princess is discontinued and this was a suggestion on a different website as an alternative because it has a similar scent profile. Couldn't be further from it.
10/04/2017
I don't want to give a bad review but this scent is so bad that even my teenage daughter won't touch the dispenser. I'm wondering if I can return it.
10/04/2017
Not really a big fan of this. I like sweet fruity smelling things but this just reminded me of my grandma
10/02/2017
sweet fruity smell
10/01/2017
This one was soft yet noticeable. Sweet smelling with a hint of spice. Highly recommend for a night out
09/30/2017
Too many different notes going on that don't mesh.
09/08/2017
It arrived 3 days late but I blame USPS for that. The scent is every floral scented. It might be something I would wear to a business meeting or interview if I ran out of a scent I liked but definitely not something I would wear everyday.
08/31/2017
I wouldn't recomend this scent .
08/31/2017
This perfume came on time but wow was I displeased with its smell. Its way to floral but not in a good way. I feel like a senior with this smell and my fiance hates it too so that speaks volume to me 👎 down for me
08/31/2017
It was too floral for me.
08/15/2017
I love this clean scent!
08/12/2017
Nope. Smells like cheap body spray
08/02/2017
This scent is horrible! It smells like stale cigarette smoke! I truly wish I could give it 0 hearts!
08/02/2017
I didn't like it at all.
07/27/2017
I've tried this fragrance several times and really do not care for it. I made my selection based on the main notes listed above but I'm having a hard time picking up those notes. I agree with Cortney, it smells like tobacco.
07/27/2017
I've tried this fragrance several times and really do not care for it. I made my selection based on the main notes listed above but I'm having a hard time picking up any of those notes. I agree with Cortney, it's smells like tobacco.
07/22/2017
I'm not fond of this scent at all. It's smells like tobacco and celery..
07/12/2017
This was my very first perfume from scent bird, and I LOVED IT, Not too sweet or dull, and didn't smell like something my mother would wear... Sure, it didn't smell like my favorite scents at bath and body works, but if I wanted that I would have purchased from them lol
07/08/2017
I had high hopes for this. Sadly disappointed. It smells like tobacco! Not good!
06/25/2017
I thought I was going to be in love with this scent when I read the description. But I was sorely disappointed by the first spritz. I can't even place the scent I got from it, almost musky and not floral at all. Not happy with this one but that's what this subscription is all about, to find ones you DO like.
06/19/2017
While I was super excited to try this perfume, I don't like it at all. It's very sweet to the point of making me nauseous. This is my 2nd perfume from the suggested list and I'm not very happy with the outcome.
06/16/2017
To be my first scentbird I'm so disappointed
06/05/2017
this one was way to strong for me, it messed with my allergies
05/31/2017
I didn't read the reviews before I ordered this and I'm glad I didn't because they are pretty negative. I really like this perfume. It has a very strong honey suckle scent. It's definitely a exotic scent though.
05/27/2017
Can't stand the smell! Never will order this again!
05/25/2017
I did not like this at all I'm very disappointed. I will not use this at all.
05/03/2017
Not a fan. This just smells like cheap hair spray to me.
05/03/2017
It stinks...just uggghhh
05/03/2017
I literally went "eewwwwww" I did not like it at all ... very bad scent
03/08/2017
Previously, I had used this scent when it first came out. So, I figured I'd try it out again. I guess they must have changed the fragrance. It is not good! I had to wash it off. It smells old, a lot more woodsy than expected, that's for sure. If that's your thing than this is the perfume for you.
03/06/2017
Didn't really care for it at first, but it sort of grew on me a little bit.. Not so much that I can say I would choose to wear it over something else.
03/05/2017
It smells like syrup. Hate it.
03/05/2017
I actually really didn't like this scent, despite how much I was looking forward to it. It was a little too musky for me.
03/04/2017
Not my favorite..
03/03/2017
kinda smells like maple syrup
02/05/2017
Very unique and fun smell. Not too strong.
02/03/2017
Too floral for my taste
02/03/2017
LOVE LOVE LOVE this one! Flirty and sweet.
01/31/2017
Did not like this at all
01/18/2017
I did not care for the scent of this one at all.
01/06/2017
I'm not a fan of this. When I first spray it, I immediately think of soy sauce. It smells like soy sauce. Then after about a minute, it gets a little sweet, but I still smell soy sauce. I gave it two stars because I thought of sushi when I wore this, I like sushi.
01/02/2017
I do not like this one. It's disappointing because I love the Wicked Style Baby so much.
01/02/2017
One of the best smells from this brand
12/31/2016
This was a great sent. I love the way that it lasted throughout the day.
12/30/2016
I didn't like this smell as much as the others
12/17/2016
Honestly, I didn't like the scent of this at first..but the more I wore it the better I liked it. It is different than what I would normally wear but ended up liking it after wearing it for a couple of days.
12/03/2016
I wasn't sure what to expect with this scent but I thought the bottle looked intriguing and I wanted to be adventurous and try something new! Well, I actually really love this scent! It's totally different from what I would normally wear but in a good way! Usually I steer more toward fruity scents, but this is more perfume-y (if that makes sense) but I like it!
12/02/2016
I did not like this fragrance....the worst I ever recorded😔
12/02/2016
Love this scent! Smells like candy
12/01/2016
smells good, like candy
11/29/2016
I really did not like this scent.
11/25/2016
Was really hopeful with this one because I LOVE Harajuku Lovers Wicked Style Baby but I was greatly disappointed. The scent is EXTREMELY strong and too florally. I don't mind soft floral scents but one spritz of this gives me a headache. It kind of reminds me a bit like Carpet Fresh.
11/22/2016
This scent smelled nice from the bottle, but on me I did not care for it.
11/16/2016
I love ...love this scent I have the full size and it is a great smile...light area but still sexy great for summer
11/04/2016
I don't love it but I don't hate it either. There's one of the Harajuku Lovers that I truly love the scent but can't remember which one was it.
11/02/2016
I loved this. I say in past tense because it rolled off the table and broke after I got it. Will probably buy a bottle.
10/20/2016
Sweet and musky. Very Pretty Perfume
10/14/2016
This fragrance was garbage. A horrendous smell! I hated it.
10/04/2016
i bought the set of five Harajuku for my little girl and we only liked one of them. But I haven't been able to remember which one. I know now, it's definitely not this one!
10/02/2016
Very faint smell... still don't know what it smell like
10/01/2016
I scent is unappealing. I thought it was one I had in the past, I was mistaken. Shame now I have a scent that will go to waste.
10/01/2016
Not a fan of this perfume. Really not appealing.
09/02/2016
Not a fan of this perfume .. Used it once and will never use it again.. Not sure why I thought I would like it. Bummer
09/02/2016
I like this one it's feminine and sweet. It's smells like fresh beeswax, which if you've never smelled before it's amazing kinda like honey but not. I also has undertones of flowers in it. I'm not head over heels with this 4 hearts. It smells way better on then in the bottle.
08/31/2016
Usually not a fan of sweet pea but the musk and other notes are enough to mellow out the sweet pea in this scent. This is like the other Harajuku Lovers perfumes I have tried goes on strong but will mellow out with a long lasting scent
08/30/2016
Not my favorite. Smelled weird on me.
08/05/2016
I like it for the most part! Lately I just have to be in the mood for it. but it is very pretty!
07/28/2016
I am not a fan of this scent. It smells too strong and the odor smells a bit like cat pee. So far, I have not been happy with the Harajuku Lovers brand, which makes me very sad because the bottle is so cute.
07/20/2016
first one from here that I just do not like! I guess after reading the other reviews, I came up with a word that I agree on that others said.....rancid!
07/06/2016
Smelled like chemicals
07/02/2016
I loved this when it first came out.
07/02/2016
For one, most of the bottle leaked out in the package when I got it. It has thus smell like a super powder like scent and it makes me sneeze non stop. It doesn't work with my chemistry either.
07/02/2016
Not my favorite. It has a musky smell. If you like musky smells, try it. If not, I would skip it.
07/01/2016
Did not like the scent at all.
06/28/2016
I had a bottle of this perfume a while back and it smelled fruity and wonderful as opposed to this one that I got. It's like this one wasn't the original scent or it's old. Not sure. But it's rancid for sure and has a hint of cat pee in it. Def not a good perfume period!!
06/03/2016
I couldn't stand this smell, too much musk.
06/02/2016
I didn't like at all, smelled rancid to me. I just have it away. I was very disappointed... didn't even want to give it one star
05/19/2016
I hated this scent. I can't put my finger on the problem I have with it, but I think it's just too warm? It smells kind of rancid in my opinion. I'm really upset that I paid for it! Oh well, can't win them all!
05/05/2016
It smells nice
04/30/2016
It is okay. Sweet, but it has something else in it that I just can't place....
04/29/2016
This scent is a bit hard to pin down for me. It is very light, sweet, and fruity. It's a very warm weather scent.
04/26/2016
The scent goes on really strong! Would recommend one spray. Fades slow! Personally not my fav but it's still good! Worth a try for sure!
03/21/2016
I didn't like this at all! It has a strange top note to it that I can't quite put my finger on. It doesn't last very long either.
03/10/2016
I used to wear this all the time in school, it's one of my favorite scents.
02/29/2016
Not my typical scent choice. But I can still wear it, just not my favorite. I enjoy more fruity, citrus, sweet scents and this is none of those. More Musky in my opinion. Almost a faint tobacco type smell I can't really place.
02/29/2016
I didn't like the smell of this at all.
02/28/2016
Music is my long time fav it sings to me my hubby loves it too
02/03/2016
super sweet and super strong, lasts for days!
02/02/2016
didn't like the fragrance it was too strong and it didn't smell like it the actual fragrance.
02/02/2016
super sweet and strong i love it
12/30/2015
Personally I thought it was a very musky almost rotten smell. I think there is something in this fragrance that may stimulate a very positive or negative reaction based on the person.
12/05/2015
It actually smelled horrible...I am a perfume collector and I have or smelled most perfumes and this smelled old like it was expired. Yes all perfumes to change with time.
11/24/2015
I love this! Goes on a little strong and floral but calms down into something lovely and soft pretty quickly. Lasts a couple hours before it needs refreshing.
11/24/2015
Didn't like the smell doesn't stay long
11/20/2015
It's a sweet scent. Almost like honey to me. I wouldn't recommend using too much of it. It's a little overwhelming strong. Last all day for me.
11/13/2015
Sweet smelling and too complex to describe, but very nice. Really only lasted a half hour on me before it was gone though. Too bad. Nice fragrance.
10/31/2015
To be honest picked it because I liked the way the bottle looked. The scent was sweet, maybe a bit too sweet. It did last a long time, which is a major factor for me, but at my age smelling like candy isn't always a good thing.
10/29/2015
The scent was nice.
10/07/2015
this perfume smells horrible, it has an immediate aftersmell of coffee and I'm not sure if it's scentbird that sent an old/damaged/spoiled product or if the scent is just really nasty. i couldn't stomach the fragrance I had to throw it out, it smelled spoiled. it's not like a "sweet" or "earthy" type of coffee hint notes, it's like if you smelled like week-old coffee grinds. very displeased with this fragrance.
08/29/2015
A little goes a long way. I love the scent, and it is a little sweet and a little classy. Too much can cause a headache, but the right amount is nice...and, It is long lasting.