Gucci
Rush Get a 30-day supply of Rush
for
$
14.95
Notify me once this scent is available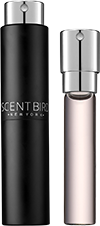 0.27 oz subscription

0.27 oz a la carte 2.5 oz bottle
Share and earn free perfume
Notes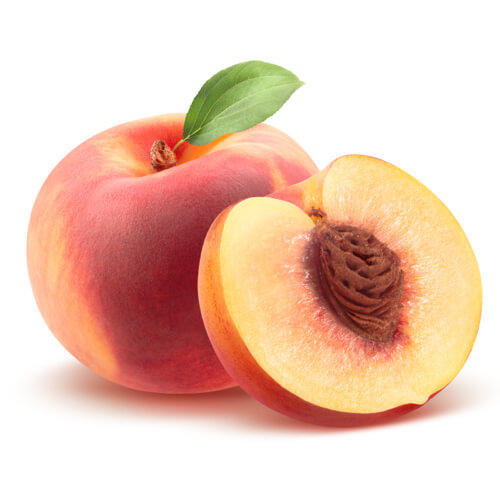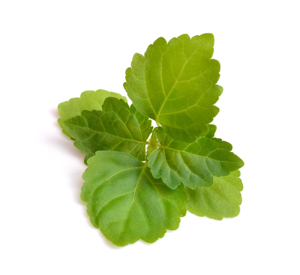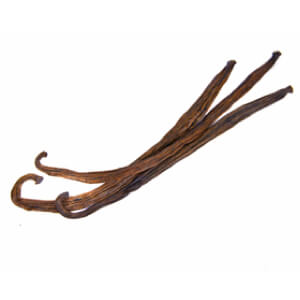 Description
p>The iconic Gucci Rush features a cocktail of milky peach, white flowers, shiny red vinyl, and peppery coriander over a green, woody base that mimics the feel of real oakmoss. Its mélange of juicy stone fruit with grassy herbs is as striking as the woman who wears it.</p>
You may also like
Rush description
Gucci Rush is as iconic as the Empire State Building. Named for a recreational drug popular in New York during the 1980's, its bold, red bottle and its heart-stopping rush of florals, fruit, and patchouli were meant to represent a state of intoxication. Instantly recognizable, Rush is a fragrance that will act like a drug upon your senses, rendering you powerless to resist its hypnotic spell.
Rush opens with a dangerously sensual cocktail of exotic florals – sultry Californian gardenia, peppery freesia, green jasmine, and a jammy Turkish rose, all undercut with a thrilling vein of sizzling coriander.
But this isn't your average fruity floral extravaganza. The bottle, which famously looks like a shiny red cassette, is meant to represent modernity. The modern vibe is reflected in the vinyl that sits front and center at the florals, glazing them with a milky, plasticky tone that adds excitement and the thrill of the new. The overall impression is a clutch of flowers made by a cyborg. It is sexy, weird, and immediately right, which is why this fragrance attained its legendary status.
As the scent progresses, it becomes ever more lush. The creamy florals and the record vinyl note melt into a lactonic peach note that looms over the fragrance like a hyper-pigmented sunset. Juicy and sweet, the peach note mingles with a dark, woody vanilla to form a fruity creaminess that's simply intoxicating.
Technically, Gucci Rush is a lactonic fruity chypre. Lactonic means milky, and that creaminess comes from the peach, gardenia, and vanilla. The fruity part, well, that's the peach of course. But chypre? Chypre in this instance simply means a core leafy-green bitterness that is usually supplied by oakmoss, but here is created by an earthy, grassy vetiver root in combination with patchouli.
The result is a bold, unforgettable fragrance that is as narcotic as the woman who wears it. A giant milky peach over fruity florals and sharp spice, all poured on top of a mossy chypre base for a bit of backbone. Expansive and radiant, Gucci Rush is the best legal high we can think of.
Iconic and memorable, Gucci Rush is an intoxicating cocktail of milky peach, white flowers, shiny red vinyl, and peppery coriander over an earthy chypre base.
Read more
Rush by Gucci Reviews
11/03/2017
One of my favorites! Such a sexy scent ❤️
11/02/2017
Really liked this scent.... its kind of amber-ish.... without actually being amber. smells mature... but not old lady. smells expensive and not flowery and sweet like perfumes the 20 year olds wear. I would buy the large size eventually
10/28/2017
I love Gucci's fragrances, and this is no exception. It has a soft sweetness that lingers. Very nice scent from start to finish. A big favorite!
10/28/2017
i love it, it has very sweet undertones, its very sensual and comforting
10/28/2017
I love it smell clean and a little sweet 😍😍😍😍 sexy and classic
10/25/2017
A very nostalgic smell. warm and cozy with a hint of sexy. very happy with my first scent.
10/16/2017
Loved the sweet smell!!!!
10/11/2017
I absolutely love this perfume and will forever continue using it.
10/06/2017
i love it!!!! and it last long.
10/05/2017
I wasn't sure i liked this scent at first. It's extremely unique but the more you smell it, the more you love it. It is intoxicating. I am a huge fan of this now (I prefer, floral, deep, not musky scents).
10/02/2017
So my first impression of this perfume was that it smelled super Grandma-y AND it was super strong BUT once I got used to the smell it actually has a nice musky-sexiness to it. I suggest one spray on your wrists because the smell might be a bit too strong if you spray it on your neck.
09/30/2017
Absolutely love this fragrance! One of my favorites form the 90's Thinking of purchasing the largest bottle again
09/12/2017
I really loved this scent as a kid and still do as an adult. I enjoy this one from scentbird although I did notice minor differences in the scent after wear and longevity of the scent itself. There is a key note that is just slightly off but otherwise, it's great. Love Gucci Rush original.
08/23/2017
I decided to try regular "Rush" by Gucci because I LOVE Rush 2. Unfortunately just like Poison by Dior and Pure Poison, the latter one in both cases is better. I like the scent but was disappointed that it wasn't closer to Rush 2. Please try and get Rush 2 Scentbird, its an AMAZING scent!
08/16/2017
I remember this perfume from the 90's. I loved it then and I love it now. I think it's a very sensual scent, without being too overpowering. My absolute fave scent is La vie est belle, but since Scentbird doesn't offer that fragrance, I'm trying new perfumes....
08/13/2017
This perfume is very pungent. It irritated my nose. It is not for me.
08/11/2017
I love this perfume. Every time I wear it, I get tons of compliments. Very flowery.
08/06/2017
Love Guilty, but not a fan of Rush!!
08/05/2017
This was a go to fragrance for me about 15 yrs ago and I still love it. Only problem is it doesn't have much staying power. After receiving it this month, I was reminded of that.
08/05/2017
I thought it smelled very strong, Older lady-ish, Not a soft scent that I like
08/05/2017
I just love it!! It became one of my favorites
08/05/2017
My new favvvve 😊
07/27/2017
I got this perfume as my first one of my subscription. I absolutely love it so many compliments and it lasts quite a while. Can't wait to add this again!
07/26/2017
Love it! Such a soft smell! last long!
07/11/2017
I love my new smell good! The fragrance is just the right strength not to strong not to light!!
06/30/2017
One of the best smells and lasted all day! Get compliments every time I use it. Soft and classic smell.
06/29/2017
Gucci's Rush was very nice. It was mild, but I could smell the scent all day. I would definitely recommend Rush to others.
06/27/2017
This perfume is the worst one I have gotten so far!!! It smells like something older women would wear, it reminded me of my Grandmothers bridge club. I was expecting more from Gucci so I am so disappointed :(.y
06/13/2017
I really love the scent of Gucci Rush. Very pleasant and mild. It takes very little to be able to smell this almost all day long. I would recommend this to family and friends. Thank you, Scentbird!!
06/11/2017
Absolutely love this perfume! Very light and pleasant!
06/10/2017
My all time favorite purfume ❤
06/01/2017
I wasn't a fan at first sniff. But it grew on me after I put it on. My only complaint noe is that it doesn't last that long this will be one you'd have to reapply.
05/31/2017
Absolutely LOVE Gucci Rush. One of my absolute favorites.
05/27/2017
Love this perfume. It reminds me of my sister. She use to smell like this and although we live far apart the smell of Rush bring her close to me.
05/27/2017
Completely obsessed with this perfume❤️❤️❤️
05/27/2017
I love ,love this perfume. I will definitely but it on my que again
05/26/2017
Smells watered down to me? I hate to be a negative Nancy, but after applying (with freshly lotionened skin) the smell was literally gone in an hour. No smell whatsoever??? I didn't like this scent 🤔
05/25/2017
Unique, I can't put my finger on it, but it reminds me o.f something. Not as bold as I thought it was going to be, just different. I would consider it an everyday scent
05/24/2017
I like it, but more of gucci guilty person. This i can see wearing this winter alot stronger smell.
05/23/2017
I actually really love this perfume takes me back to my childhood days when my sister and aunts use to wear it however,I don't think its the exact same smell as the one they have in stores something about it is off. This was my first ScentBird perfume of choice, as of now i will continue using it, i will however be going to Sephora to check out what i might like and match the smells, if they continue to un-match i will no longer be a customer with ScentBird.
05/22/2017
Definitely one of my favorite scents. I always get compliments when I have this on.
05/22/2017
Very unique and captivating. It's pretty loud, so I wear it like EDP even though it's EDT. Somehow Gucci has managed to transform very common notes into something new and exciting, even today. I still remember how this smells although I haven't owned it for few years and still long for it. I wore it when I want to feel sexy and confident but still unique and one of a kind. Woodsy, spicy, and sexy all in one.
05/19/2017
Just found my new favorite perfume! Will be purchasing a larger bottle!
05/18/2017
Love the smell a lot of people complimented me I smelled good
05/16/2017
This fragrance is really nice, but more for girls night out or a date. Its not a everyday thing.
05/12/2017
This was my first scent and I love it! I'm excited to try the next one.
05/11/2017
One of my favorites!!!!
05/05/2017
I really liked this scent. One of my favorites, it went well with my body chemistry. It also stayed on all day. I would purchase a full sized bottle of this.
05/04/2017
To over powering for me. Smell to spicy for me
05/03/2017
This smelled like old women and mothballs and clorox. Gucci, do better.
05/03/2017
I'm sorry but for Gucci I expected better, I'm actually going to go smell this at the mall to make sure it's right... Way too over powering!
04/29/2017
Didn't like it at all
03/09/2017
It was too overpowering. I think the coriander failed to blend well with the other ingredients. It just didn't do well with my body chemistry.
03/08/2017
Nice work perfume not to overpowering.
03/06/2017
Did not like it at all.
03/06/2017
One of my favorites :)
03/05/2017
I love thia perfume!! I just wish the scent would last longer on the body.
03/05/2017
This has been one of my all time favorite perfume!!! I get so many compliments on it !! LOVE LOVE LOVE I.T! LOL I order it every month!!
03/05/2017
The best one yet that I have received
03/05/2017
I love this perfume! i spray 2 sprays in the morning and it lasts all day!
03/03/2017
No, did not like it at all!
03/02/2017
this did not smell good. old lady musky icky.
03/02/2017
Ohh Gucci, you give me such a rush. One of my top favorites!
03/01/2017
smells great, I think it's more of a nighttime scent, I really enjoy it though
02/24/2017
I really love this scent and used to buy real bottles but its gone then I put it in my queue. Received it but idk why this from scent bird doesn't last long. Put it on in the morning before I leave house then only I could enjoy couple of hours. Afternoon I have to put it on again. Really hope it last long as original bottle
02/20/2017
I love this scent for a date night with the hubby
02/05/2017
I was really hoping to like this scent because I like the spicy, sexy scent like Decadence by Marc Jacobs for Winter months.... but there's nothing sensual, sexy, or sweet about Gucci Rush. I honestly hated it first spray so I thought I'd give it a chance and wear it for the day. It must be my chemistry or something because it never smelled good to me. (although my guy friend said he liked it alot and said it was a clean powdery smell)
02/04/2017
Love it. Clean yet sexy scent.
02/03/2017
This has been my go to perfume since I was 18. I try to wear others, but I always come back to Gucci Rush. I love it!!
02/03/2017
Absolutely love this fragrance! I get compliments every time I wear it. Great, long-lasting scent as well. Perfect for the office & then reapply for date night.
02/03/2017
I want to love this scent but... I can't. I love powdery, sweet, spicy scents separately and in the right combination but this scent has too much of all of them. When you first put it on you are hit with a strong sweetness and an even stronger powdery scent. There is a spicy scent too and it does not blend well with the other key notes. It almost smells like a scented furniture polish or one of the first scented candles ever created. I feel like the creator wanted to create something new using all of their favorite notes and it failed miserably. As the day goes on the scent mellows out and becomes tolerable. I gave this a 2 because I like the individual key notes and see the potential if this were to be revamped. It does not stink but I wouldn't buy this again. I also do not recommend that anyone ever wear this in the summer. This has to be a winter scent.
02/03/2017
This has been one of my all time favorite perfumes! I get so many compliments on this I will continue to keep this in my queue!
02/03/2017
Love love this scent!!!
02/03/2017
Love this scent been wearing it for years . kind of perfume that when you walk into a room everybody notices. Takes a strong confident person to wear this perfume sexy strong spicy seductive confident elegant. every time I wear my husband keeps hugging me and smelling my neck😍 it's definitely a night time Cent. Just a little spray last you all night.
02/03/2017
So-so, too nutty and dry for me, at least as far as first impressions go.
02/02/2017
This scent is one of my all time faves. LOVE
02/02/2017
It was great! Love the case and everyone noticed in the office as soon as I sprayed it on, lol
02/01/2017
liked this scent
02/01/2017
Love the scent my favorite.
02/01/2017
Amazing light scent! Love it!!
01/30/2017
I have always loved this fragrance Oh I think I have worn this fragrance for 25 yrs. I believe it is sexy, clean, Just Fabulous!!!
01/27/2017
It's a nice scent. Last a long time!!! I'm just a bit too old for it I think but my sons girlfriend loved it.
01/26/2017
I've worn this perfum, on occasion, for years. It is a distinct smell that last for hours. Very deep and sexy.
01/17/2017
My boyfriend said it smelled like an old lady put on bengay then sprayed floral perfume to try to cover the smell.
01/09/2017
Not what I expected...
01/04/2017
Love love love this scent!
01/03/2017
not my favorite scent in the world. It is very much for older women.
01/03/2017
This is an oldie but goodie! I love that a little goes a long way with this perfume. Very rare scent which makes it that much more special!
01/01/2017
One of my favorites.
01/01/2017
It's a little more masculine than I was expecting but still good. Not my favorite but worth the smell.
12/31/2016
I love this smell I use this occasionally beacuse make smell so special
12/31/2016
I honestly did not like this one. It's the first Gucci purfume I've been disappointed in. It just did not smell like I expected it to. My fiance, my sister, and her husband all smelled it and said the same thing. None of us cared for this one.
12/31/2016
At first I didn't like it but then I sprayed it on my wrist and loved it. It's a different kind of smell then I usually like but I actually like this one a lot.
12/31/2016
Smells great I love it...❤❤
12/31/2016
Love this smell. It will never get old.
12/30/2016
Gucci rush is one of my favorite perfumes the smell is so unique great fragrance
12/24/2016
This perfume is a spicy, sultry, winter scent...very dark & mysterious. <3
12/22/2016
All time favorite...will never get tired of this scent :)
12/21/2016
Ivr loved this fragrance for almost two decades. Its sexy and unique. The patchouli makes it sensual. Its a deep fragrance. Dark, strong but not overpowering.
12/16/2016
My all time favorite!!
12/08/2016
Spicy, wintery scent. Ordered this because of the high ratings and awesome reviews. It's a nice overall scent, which is also a unique one. Not a top fave for me, but glad to add something different to my collection.
12/03/2016
Gucci Rush smells incredible! I love this scent so much, but the longevity isn't great.
12/03/2016
Nice scent...but not for me😉
12/03/2016
I love the scent , but it seems watered-down.
12/02/2016
Loveeeeeee smells awesome
12/02/2016
I used to wear this a lot. It's funny how a scent brings back so many memories.
11/30/2016
It's a nice fragrance, just a little heavy for me. I like a lighter scent. This is definitely a "winter" perfume in my opinion.
11/29/2016
Hates the smell.
11/12/2016
At first spray, it smells a bit chemically but finishes to a sweet scent. This perfume goes on heavy but wears evenly throughout the day. It's not long lasting...maybe 6-8 hours. Nice for a night out but don't recommend for work wear.
11/04/2016
It's ok not too crazy about it.
11/03/2016
One of my all time favs!!!!!
11/03/2016
It was not exactly what I would buy. A little old fashioned smelling to me.
11/03/2016
I just love this scent!
11/03/2016
I love Gucci Rush. I wish the quality was a little better. Less alcohol and more pure oil.
11/03/2016
This is a very clean and slightly sweet scent, reminiscent of fresh laundry. The best part is that one spray of the fragrance stays with you all day. This is very similar to an old German favorite, Bruno Banani's Not For Everybody that I wore in the early 2000s.
11/02/2016
Absolutely in love with this fragrance! Tried for the first time using Scentbird and I was very happily surprised. Will definitely order this one again.
10/13/2016
I get so many compliments when I wear this perfume! People at work would literally walk through my office sniffing around trying to figure out what it was, and who was wearing it because it was so unique and smelled amaaaazing! I have worn burberry original for about 10 years, but I think I finally found a scent that rivals it for me! Amazingly, after doing the quiz, this perfume was the first scent you guys suggested for me. Really good job! You know your stuff, that's for sure!!!
10/05/2016
I absolutely loooovvveee this scent. Indescribable, it's just so good.
10/04/2016
Best perfume Ever.
10/04/2016
everyone wants to know what i'm wearing
10/03/2016
Theres more of a spice to the Gucci Rush, I prefer more musky smells. It is not overwhelming though and that's great.
10/02/2016
I love this scent. It has been a favorite for years but not able to find it. I'm definitely addicted to this one.
10/02/2016
One of my favorite scents to wear for date night. It's a very sensual scent that isn't overpowering.
10/02/2016
My god such a great perfume the men kept saying to me you smell so good
09/26/2016
Such a warm, enveloping, sexy, scent. Gucci Rush is my all time favorite scent going back many years. Wearing Gucci Rush brings back memories of walking Red Square on cold winter nights, wrapped in leather and fur, exploring ancient sights with fresh, cold, sparkling eyes and mysterious new friends. All of it took my breath away and if I could live in a world smelling like this it would be - to my nose - a content existence. It's mysterious, glamorous, sexy, adventurous, warm, and like someone inviting you into a passionate, protective embrace.
09/26/2016
This was recommended to me by several people so I decided to try it. I stepped outside of my scent zone with this one, because these are not the type of notes I gravitate to and sure enough, this perfume is not for me. It doesn't get a chance to be used by my extra scentbird perfume case. I did not like the smell at all. It smells old lady(ish) to me. Too bad it didn't work for me, but I'm looking forward to next month's scent.
09/17/2016
It's been so long my dear old friend. Now I find you once again. I have loved this perfume since getting as a birthday present nearly 15yrs ago. I have never received as many compliments for a scent as I did with Rush. Now all these years later I bought it once again and it is as I remember. The best perfume I have ever came across. If I could have a soul mate perfume, this would be it! Heavenly scent that lasts all day and night. Love it!!
09/17/2016
Smells great. Perfect for a night out.
09/14/2016
Oh Gucci Rush, hello old friend. It's been quite some time, I think that I was 22 the last time we met. I loved you then and I love you still. The sexiest perfume I have ever smelled - you're a bombshell in a bottle, a delicious mix of vanilla, amber and wood with maybe a bit of pepper for spice. You're a woman, not a girl. But my poetic love for this perfume aside, this is an incredible perfume. I wore it maybe 10 years ago and chose to to make it my first scentbird to see if I still like it. I am definitley planning to buy the full size version, it smells so good!
09/05/2016
Not bad but just not me. Did last forever
09/05/2016
Love this scent
09/02/2016
love this scent!!!!!!
09/01/2016
I was originally looking for Gucci by Gucci that is discontinued, and came across Gucci Rush so I was not familiar with this scent. I love musky but this to me is like a bottle of imitation Gucci bought from the Dollar Tree. Not giving up though, wait for my next scent.
09/01/2016
I am so in love with rush! The fragrance is not over powering but will turn heads I absolutely love it!
08/31/2016
Love this one! Lasts all day!
08/30/2016
This is one of my favorite fall and winter scents! And lasts forever too!
08/30/2016
I like this scent. Not as much as I like the Gucci Black however each time I wear it I like it more than the last time. It's growing on me and could soon be a favorite.
08/29/2016
Loved this scent
08/28/2016
I loved this scent. It's very different from all the other Gucci fragrances I wear frequently. It has a soft sweetness that lingers.
08/21/2016
I like this fragrance it has a smell though
08/20/2016
Love,love LOVE! By far my favorite!!!!!
08/11/2016
This has been a favorite since 2000- I was stoked to get it in the mail! Thanks for carrying this SCENTBIRD!
08/04/2016
Gucci Rush is a very sweet scented perfume. I rate it a 7.
08/03/2016
Way to much of a floral scent. Smelled like something my grandma would wear...
08/03/2016
Did not like at all. Very strong scent! I don't feel it is a common scent but gardenia or too floral for me. :(
08/01/2016
love the scent
08/01/2016
I never received my perfume so I cannot rate it.
07/30/2016
Love love love
07/29/2016
I love it. I used it before and the scent stays with you all day no reapplying.
07/11/2016
It was still too light for me but I did receive compliments off of it.
07/07/2016
This perfume is my all time favorite. it stays on for a long time and it smells amazing.
07/06/2016
Love it! Just a little goes a long way. Plus it stays on all day.
07/02/2016
Not my favorite
07/02/2016
I have wanted to try this perfume for a long time,. Thanks scentbird I love this gucci rush! I would wear this out at night since it's sweet, spicy and sexy! If your tee lady that loves bold smells like spice, musk, sweet you need to try this one. Again ty scentbird, love love it!
07/02/2016
LOVE THE SCENT NOT TOO OVER POWERING.. STAYS ON ALL DAY
07/01/2016
It was sweet yet classy......I loved it!
07/01/2016
I love this perfume. I thought Gucci did not make it anymore till I found it here. I also found a place in Los Angeles that has it at a fair price. I used to always wear it until they stopped selling at Macy's
07/01/2016
It wasn't a smell for me which is surprising because I typically love all Gucci perfumes. This one ? Not so much
07/01/2016
Not bad smelling at all. Just a common smell. Last pretty good.
07/01/2016
This perfume is suductive, it's great for going out at night.
06/30/2016
This scent is very unique and luxurious smelling. Strong, spicy, feminine. It reminds me of an expensive shopping spree. I was excited to see it on here because I haven't been able to find it in stores since 2004.
06/29/2016
I love this perfume !
06/28/2016
It was not for me at ALL!
06/23/2016
classic scent. Powdery, musky, sweet and spicy. Very sexxy!
06/05/2016
Smells like hairspray
06/04/2016
Warm and musky. Not my fave. Wouldn't buy the full bottle.
06/04/2016
Eating Peach-O's, while drinking the dregs of a vanilla milkshake, in a car with vinyl seats that smell like the previous owner was a patchouli wearing cigarette smoker. At sunset, with the windows down, and your dirty feet on the dash. It's brilliant.
05/24/2016
Love the warm scent and the staying power is amazing
04/29/2016
Amazing scented!!!
04/27/2016
I haven't perfume originally when I was in high school I ordered it on my scent bird just to bring back memories and it didn't fail this is still one of the prettiest and hardest feminine fragrances that Gucci she has ever done.
04/12/2016
Great scent and the smell last long !
04/03/2016
Very sexy flirty scent
04/01/2016
Amazing smell , Iove this Perfume
03/30/2016
Not my favorite. It goes on real strong but smells much better once it fades (about an hour or so)
03/29/2016
This is lovely in the bottle, but didn't quite bloom the way I'd like with my skin chemistry.
03/29/2016
This is one of my favorite evening scents. long staying power and I get so many compliments. Brings back many memories of Clubbing till morning when I lived in South Beach, Miami, Florida in the early 2000's GOOD TImes!
03/29/2016
A little strong for me, overly sweet upon application. After a few hours, I could barely smell it.....
03/08/2016
it smells like it's for senior citizens....
03/07/2016
I've always this perfume. Smells so good!
02/29/2016
Love this perfume
02/27/2016
Not bad. You can't pin point the exact smell.
02/19/2016
Very strong spicy scent! Love it!
02/19/2016
This is my absolute favorite fragrance for evenings out and special occassions.
02/06/2016
I don't like the opening notes.
02/06/2016
very nice night time scent.
02/06/2016
spicy and sweet with a slight plastic note. Not that long lasting.
02/02/2016
Homerun! It's subtle but captivating at the same time.
02/02/2016
Nice scent. Does not last.
02/02/2016
Love the smell!!! Sweet and light!!
02/02/2016
Eh. Old lady smelling.
01/31/2016
I don't dislike this scent, but I don't like it much either. My daughter told me it makes me smell like "an older middle aged aunt". I have no idea what that means, but she said it wasn't a good thing.
01/29/2016
This is an oldie but goodie! It last ALL DAY LONG that's why I love it so much. I haven't bought a bottle in a long long time and thought about making this one my first months choice. I am not disappointed. Smells exactly like I remember. Love the packaging and can't wait for next month!
01/21/2016
This scent was a bit too mature for my tastes. I gave it to my mom. She loved it. I'll be buying the full size for her.
01/03/2016
If you love bergamot as a top note , you will love Gucci Rush. I owned this fragrance in 2001 and it brings back great memories. Definitely a bold statement.
01/02/2016
All time fave!!
01/01/2016
Nice scent. receive alot of compliments
12/29/2015
one of my favs
12/06/2015
This has always been and continues to be my favorite perfume. It's good for everyday or a night out. It's spicy and warm and perfect for winter.
12/05/2015
All time favorite!
12/01/2015
I love Gucci rush. It has a floral undertone. It doesn't last all day, but it is a great scent. Go for it!!
11/30/2015
it smells good. pretty strong smell to it
11/24/2015
I love this perfume I'm buying it! ❤️
11/24/2015
This scent isn't for me. It's a bit mature for my tastes. Perhaps my mom will like it.
11/12/2015
I love this scent. Every time I wear it someone will comment about how nice I smell.
11/10/2015
Always love this scent!!
11/04/2015
Hate it ... No other words
11/03/2015
This perfume was not for me, it had a clean scent but was too old.
11/02/2015
I absolutely adore this perfume. I haven't used it for years and the scent of warmth and sensuality is just amazing.
11/02/2015
This perfume smells so wonderful
10/29/2015
One of my all time favorite perfumes. It goes well with my chemistry.
10/29/2015
very strong scent, unpleasantly strong with top notes, woodsy.. Distinctive scent, if your looking for something different, this is it. Just spray in a well ventilated area or it may take your breath away...
10/27/2015
So strong, and very sexy!! Smells like it's for a date night, but I think in moderation in the daytime will work best.
10/19/2015
I really like the peach and patchouli in this, along with that really synthetic plastic-y/play-doh-y note that makes it really quirky & unique, but I wanted this to be STRONGER! Must just be my personal body chem, but I can barely smell it on myself after several sprays.
10/10/2015
I love Gucci Rush! It definitely makes me feel sexy every time I wear it! I love this as a date night scent. Perfect for fall.
10/05/2015
It smells good and i get a lot of compliments when i wear it
10/02/2015
Love this scent! It makes me feel warm and sexy when I'm wearing it.
09/30/2015
Great scent... but if I spray it too close to my face, a sneeze fest ensues
09/29/2015
Some of the notes were a little to strong. It smelled better once I had worn it throughout the day.
09/29/2015
I absolutely love love love this perfume!!!!!!
09/25/2015
I loved this scent!
09/19/2015
I receive my Gucci Rush sample today and I am very pleased with the scent. I absolutely love the smell. All of the fragrance notes work so well together. I don't think one scent over powers the other. I just wish the fragrance last a little longer! I will definitely be purchasing a full size of this fragrance. Thanks scentbird.com for an awesome website!!!! 👍👍
09/09/2015
I like it not love I have had the opportunity to smell gucci rush 2 and i loved that much much better, please get this scent
08/31/2015
I love love love it !!!!!!!!!
08/29/2015
My all time favorite perfume scent!
08/28/2015
This is my all time FAVORITE scent. I will purchase this perfume over and over again !
08/21/2015
la la loved it...very inviting scent got many compliments
08/10/2015
Sexy everyday scent.
08/03/2015
It's light yet powerful. Sort of on the woodsy side.
02/27/2015
"Love this perfume nothing else to say that after 14 years ado of have been introduced to it and finding it after all this years im loving it, like love at first site."