Gucci
Guilty Black Pour Homme Get a 30-day supply of Guilty Black Pour Homme
for
$
14.95
Notify me once this scent is available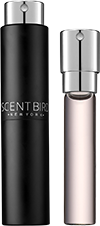 0.27 oz subscription

0.27 oz a la carte 3.0 oz bottle
Share and earn free perfume
Notes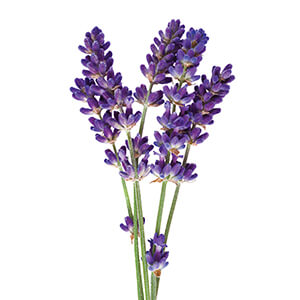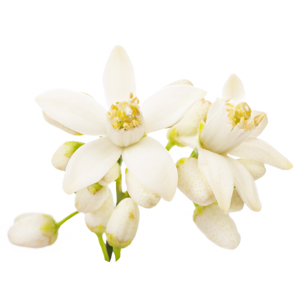 Description
Gucci Guilty Black Pour Homme is a daring aromatic fougere, inviting you to indulge in your deepest desires. The top notes of the scent captures the senses with an explosion of bracing green coriander and invigorating lavender that evokes youthful confidence. Its middle is a masculine mix of the aphrodisiac orange flower - stimulating and entrancing and fuses with neroli and richly verdant aromatic notes. The base is supported by patchouli, which is the hallmark of Gucci fragrances and reaches a new potency blended with a lavishly textured cedarwood - intensity at its most alluringly energetic.
You may also like
Guilty Black Pour Homme by Gucci Reviews
08/08/2017
This was my first cologne trying so I can't base it off of others, but this cologne that I received was wonderful. The fragrance is quite masculine, great choice for a serious date or to impress. Plenty of positive vibes from people who took a whiff of the cologne. Only downside is that the fragrance doesn't last as long for my taste, but the smell does linger in your clothes you just have to actually make contact with your clothes to notice that it is still there. Overall great cologne and very satisfying purchase.
08/04/2017
I really like this one, I could actually see myself getting a full bottle of this.
08/03/2017
One of my new favorites
08/03/2017
strong. not that good at all. not sure how this has a good rating
08/02/2017
This fragrance is a classic men's scent! The head notes ring out strong at first but not unpleasant. The heart notes are subtle and sexy and last for quite awhile. The base notes the soul of the cologne, are sensual, and are what I have gotten the most comments on. I love that the patchouli in this cologne is noticeable, but not overbearing.
07/26/2017
Perfect for casuals
07/17/2017
Great classic manly scent. The wife loves it!
07/15/2017
Love the way it smell, major head turner
07/12/2017
It smells really good, but does not seem to last long at all. I would not expect this from a quality cologne.
07/12/2017
It was better than expected. More of a after-dark type of scent.
07/10/2017
Wasn't bad, wasn't great either. I didn't use it as often as the previous month's scent so now I've got extra but I have a feeling it'll stay that way for a while.
07/05/2017
I am really on the fence with this one. I really liked the smell however it did not last very long and I was asked by a bartender if I was wearing Axe body spray.
07/03/2017
I would not recommend this scent. It smells like a cheap cologne you get at walmart and it doesn't last long. That last part might actually be a perk.
06/30/2017
Cool scent, definitely recommend it.
06/30/2017
This is a Amazing cologne it's something you wear to a party or a crowed place because even with amor of people around you still stand out with the smell!
06/30/2017
Love it. And more importantly the wife loves it
06/30/2017
Very sweet smell like a lot I sent is very appealing
06/30/2017
One of the better Gucci. Everyone that smellshe it live it also
06/30/2017
Love this scent!!
06/30/2017
>great fragrance, lasts all day!
06/29/2017
This is by far my favorite perfume that I have received. The scent is not too overpowering but you definitely know it is there. It has become my go to!
06/29/2017
Powerful scent. Not overpowering though . You will be able to distinguish yourself from anyone else in the room. 1-10 this is a "YES" .
06/15/2017
I really enjoyed this one ,subtle but strong and masculine .my wife really loved the smell of it ,even after working sweating all day outside.This fragrance will last all day and definitely get attention.
06/11/2017
Great scent easy to use love this service
06/10/2017
I love it the best I've ever had so far
06/10/2017
If i recieved the cologne i would be able to give a review but since ive never even recived it yet i cant! Not happy wouldnt suggest a subscription
06/05/2017
Wish I could use it, the housing that allows it to spray no longer works. So I can not use my wonderful scent!! Please forward a new case ASAP!
06/04/2017
Loved this scent! A new favorite!
06/04/2017
This is amazing!!!
06/04/2017
Love the smell of this one and it keeps its smell for hours
06/04/2017
Nice scent but does not last the day. Would not purchase the larger size.
06/04/2017
Smells great!!
06/04/2017
Stronger scent that last all day. Quality work
05/31/2017
AMAZING scent love it and the size is just prefect.
05/31/2017
Very good. Would wear all the time.
05/30/2017
Smells great. Got a lot of compliments.
05/28/2017
Powerful and very attractive scent! Much for night events. The combination of ingredients works very well together! I felt a good boost of confidence wearing this. Very pleased.
05/27/2017
Good classic smell very strong doesn't take much and last
05/27/2017
Smelled great. Wife loved it on me!
05/27/2017
Loved the way it smelled , it was worth it at it's price and I would continue to use scentbird
05/27/2017
Was not sure at first but smells great tha is guys !
05/27/2017
I still haven't received my cologne yet it's about 2 weeks overdue there is no update in the scheduling I'm very disappointed this is very unacceptable and I wish something would happen as far as crediting my account
05/27/2017
I never received my cologne it's two weeks past schedule. I'm really disappointed there is no update. No nothing. Unacceptable!!!
05/27/2017
Good scent but faded away quickly
05/24/2017
I love the cologne but it does have a week performance. Definitely, a date night scent as it will only last a couple of hours before weakening. It's an awesome smell that not overpowering but it is definitely an attention grabber.
05/23/2017
Smells Awesome and GREAT !! But so weak performance and not long lasting.. Lasts barely 1-2 hrs at Max. So weak and less projection. Need to apply quite few times to get the performance. Not worth the Full Bottle !
05/20/2017
Great classic everyday scent that has good staying power.
05/20/2017
This was my first Scent I have tried, the scent Is great I get tons of rave reviews over the sexy smell. I like this subscription service I don't think I would have ever tried this scent otherwise and I cant wait to see what else I will like from this service.... added bonus the holder is great and you can put it anywhere and not caring about breaking the bottle.
05/18/2017
i really like this sent i will wear this until i find something better
05/18/2017
This fragrance smells awesome. But I do agree with the many others that it fade after less than 20 minutes...
05/17/2017
This is my first scent from scent bird and i love it. I put all of the gucci guilties in my que to test them all out. So far this is a darker aroma which i like very much. Its true it doesnt last long though. I dont think ill invest in this scent outside of what i got sent. But i think its a great first pick!
05/17/2017
Gucci Guilty Black smells amazing but seems to fade very quickly, which knocks it down a notch from what I would originally rate it. The reason why I gave it 3/5 instead of 4/5 was because the scent difference between GG Black and the original Gucci Guilty is almost negligible (though it is an ever so slightly deeper darker scent as implied by the title). If you have not smelled either scent I would suggest the original because of the fresher and longer lasting aroma.
05/12/2017
It is gone in literally 15 minutes. Worst performer I've ever had.
05/11/2017
I love this scent
05/11/2017
Smells good but doesn't last long enough.
05/11/2017
One if my top 3 scent I've ever used, got compliments all the time 5/5
05/10/2017
It is absolutely intoxicating. My wife loves it and she is very picky when it comes to colognes. I love it because it makes me smell and feel great.
05/09/2017
This is an all around awesome scent, it's perfect for any situation.
05/04/2017
Niceeee def would rock this scent
05/04/2017
My husband loved it
05/03/2017
I love this. Definitely a new signature sent.
05/03/2017
Amazing love it..
05/03/2017
I absolutely love this scent! It's clean and reserved for like an outing or office! Great for all occasions!
05/03/2017
Love this scent. Not over bearing.
03/08/2017
Awesome first pick!
03/08/2017
it smells very smooth
03/07/2017
Love the smell! Wish it lasted a bit longer throughout the day though.
03/07/2017
smells good last long time
03/07/2017
youthful, masculine, and slightly sweet but not overwhelming. use it in the office and its definitely appreciated. lasts about 3-4 hours, kinda shorter then id prefer. as much as i love it, its not the most unique scent in the world so wont rate it as 5/5. but a perfect spring scent.
03/07/2017
This is a great scent
03/06/2017
I absolutely love this scent! I get non stop compliments also!
03/05/2017
Very subtle but nice
03/03/2017
My wife likes it .
03/01/2017
Direct quote from my husband. "I smell so sexy I am turning myself on" LMAO!!!! He loves it and it smells great.
02/16/2017
Great scent, starts out strong but fades fast.
02/08/2017
I love it and my girlfriend loves it! It's her new favorite!
02/07/2017
Surprisingly good. Not a strong or long-lasting scent is my only complaint.
02/07/2017
Really enjoyable. Smells a bit like the more "watery" colognes.
02/07/2017
The sent is very very nice smells like a three piece suit.
02/07/2017
Nice clean sporty smell
02/05/2017
Love the scent but spray cap does not work
02/05/2017
Very nice smell
02/05/2017
Loved it, many compliments in public!!!
02/04/2017
I love the scents of this cologne. I swear you could rename it Panty Dropper! It is a very sexy, warm, energetic vibe and I absolutely LOVE to smell it on my hubby.
02/04/2017
My husband says it smells good.
02/04/2017
Not too bad, a little sweeter than I expected
02/03/2017
Amazing scent!! It lasts all day and isn't too strong. As the day goes on the scent becomes subtle but the smells gets even more amazing. Definitely have this scent on your list.
02/03/2017
Amazing smell! Very sophisticated.
02/03/2017
honestly didnt know what kind of scent i was going to get with this one but man it is amazing!!!!
02/02/2017
I love the scent. I now wish I would have brought this one . Over the Guilty
01/31/2017
Both my wife and I love the way this smells on me.
01/30/2017
Very strong scent , clean and woodsy , using it for myself and I'm a woman! I like It a lot and my hearts might go up after a couple days depending on what it smells like as it wears down and how it grows on me.
01/29/2017
Defiantly a bottle I will be buying a full version of. Got quite a few comments on this
01/29/2017
Great scents haven't gotten any bad ines as of yet
01/29/2017
Good scent, smells great. Problem is for about an hour. I thought what I got was fake until reading other reviews that pretty much say the same thing....doesn't last long. Bummer.
01/23/2017
Great scent good for work and going out but seems to die down after a couple hours. still good though.
01/19/2017
I really like this scent. It starts out strong, but settles nicely. I wear this when I'm going out and sometimes in the office.
01/16/2017
Love this scent so much, and get lots of compliments!
01/12/2017
Amazing fresh smell. Starts off strong but definitely fades which makes its more of a late night out on the town spray instead of a daily fragrance unless you plan on spraying more than once a day.
01/09/2017
I've had Guilty Black for quite some time. It's been great to me. Subtly aggressive, masculinly sweet scent.
01/08/2017
LOVE!! Smells amazing on my boyfriend
01/07/2017
I loved Gucci Guilty Black it smells amazing! I only chose that because I wanted to know what my book boyfriend smelled like! lol I loved it. I gave it to my 14 yr old son who liked the smell of it!
01/05/2017
It was ok. Nothing too much that I liked.
01/04/2017
I just love it!
01/04/2017
Fantastic, perfect for a night out on the Strip.
01/04/2017
Great scent. Wish it lasted longer
01/03/2017
Its great nice balance of earth and spice
01/03/2017
I never received my December scent
01/03/2017
Love It! My sample is almost gone.
01/02/2017
I didn't realize it was a men's fragrance. My brother loves it.
01/02/2017
Very nice scent.
01/01/2017
It is an different type of good! I love the brisk masculine scent. The only downfall is it is not long lasting. The fragrance dies fairly quick.
12/31/2016
Smell Great!!!! Maybe my new go to scent for special occasions.
12/31/2016
Favorite cologne
12/30/2016
Smells amazing
12/29/2016
I am really impressed with Guilty Black, as were my friends. A fresh scent great for a night out and casual settings.
12/15/2016
Got many compliments on this . It smells wonderful.
12/12/2016
Great smell, many compliments
12/08/2016
This is my favorite so far! Love it!!
12/07/2016
I love it best cologne ever
12/07/2016
This is definitely a scent for older and more mature gentlemen.
12/06/2016
I really like this scent but it fades fast and I'm starting to wonder if the size vial received is worth a subscription they never last a month
12/05/2016
The amount of perfume does not last a month if you wear perfume every day. So I'm not sure if it worth paying 15.00 a month.
12/05/2016
I bought this cologne for my husband, and we absolutely LOVE it! I'm going to buy him a whole bottle for Christmas, by far our favorite cologne so far!
12/05/2016
Good but not great. Decent scent once it settles down. Very strong initially but doesn't wear very long at least on me. I was a litter disappointed, expected better from Gucci.
12/04/2016
Awesome scent, hands down my favorite
12/02/2016
Love it. Will be purchasing the full size bottle.
12/02/2016
Ladies love it!!
12/01/2016
I am really impressed with Guilty Black, as were my friends. A strong scent great for a night out, casual settings, or formal settings.
11/07/2016
Love this scent, just wish it was a bit stronger / lasted longer.
11/06/2016
Strong presence. Expensive notes. Loved it.
11/04/2016
Scent was amazing and perfect to travel with!
11/04/2016
My husband likes it and I love it!!
11/04/2016
Cologne is affix for most environments . Not too strong and leaves good impressions with female audience .
11/04/2016
Good scent. Depending on who wear its it has a slightly different scent very good. My husband when he puts it on it pull more of the woodsy smell out of it and it's amazing...:)
11/04/2016
Based on all of the reviews, I was disappointed in this one.
11/02/2016
I think it's amazing
11/02/2016
not my favorite but im not disappointed at all.
11/02/2016
I think it is a nice smelling cologne. It reminded me of other scents I already have. My wife was indifferent.
11/02/2016
Very strong smells great
11/01/2016
Great smelling and long lasting.
11/01/2016
Very fresh and distinct smell
11/01/2016
I really like this scent, its very clean smelling, a nice day/night option
11/01/2016
Amazing amazing
10/31/2016
Awesome loved the smell my husband loved it too 😍
10/06/2016
Great. Love it
10/05/2016
This is a man's cologne, but it smells Unisex to me, so I wear it (I' a female, obviously). I absolutely love it and I get all kinds of compliments on it.
10/05/2016
Excellent scent
10/04/2016
Smelled like mens Cologne
10/04/2016
Happy with the product
10/04/2016
smells great but doesnt last long
10/03/2016
It smells pretty good
10/02/2016
Great scent! Fresh and enticing.
10/01/2016
Love this scent. Lasts all day.
09/24/2016
Great smell, very refreshing.
09/06/2016
Love this scent!
09/05/2016
Gucci guilty black smells great!
09/03/2016
Nice smell for a summer Night weekend.
09/03/2016
Soooooooo good!!!! I'm in love with this smell!
09/02/2016
I'm getting lots of compliments on this month's selection.
09/01/2016
Very Nice fragrance received a lot of compliments.
09/01/2016
Great sent I get a lot of complements
08/31/2016
Awesome, one of those do it all scents. Definitely will buy
08/31/2016
Gucci Guilty Black is one of my favorite colognes now!
08/31/2016
The initial smell is good doesn't last through out the day !
08/29/2016
Love the smell!!! Very masculine and my wife loves it too!!
08/29/2016
So great love it
08/24/2016
Great Scent , light , long lasting , summer or winter an essential for any occasion
08/22/2016
I got this today, and omg it smells so good. I can wear that anytime.
08/20/2016
This scent literally stopped me on my tracks at the mall....I make soap so I smell fragrances day in and day out...and NEVER NEVER have I smelled something like this...just omg....I am sooo in love that I have a full bottle and have 4 in que lol....This is my scent...love it.
08/11/2016
Not for me to musty
08/08/2016
Bought for my man. .I love it and he really likes it.
08/06/2016
Smells really nice -- a tad bit strong but I like it.
08/06/2016
Smells really nice seems to be a tad be strong but I like it.
08/05/2016
It smells great
08/03/2016
I got my scent and like the smell but the pump doesn't work very well it doesn't spray out but a few drops at a time.
08/02/2016
Love the smell
08/02/2016
It was ok - nothing ground breaking and not noticeable by anyone around me.
08/01/2016
This cologne smells amazing. I keep getting compliments at work. Will def be buying a bottle! It smells a little fruity but great to wear all day.
07/30/2016
Awesome fragrance. One of my favorite.
07/23/2016
Smells great! Definitely stands out in a crowd.
07/05/2016
awesome smell!
07/05/2016
So many compliments on this one! Very clean and crisp. Ready for a night on the town.
07/03/2016
Stay tuned for the video.
07/02/2016
One of my favorites! Evening smells
07/02/2016
Definitely a great fragrance! Only lasts an hour or two, but otherwise a good classy scent
07/02/2016
Love this. This is got to be my second favorite next to Diesel fuel for life.
07/02/2016
I love it ,and the women love it
07/01/2016
Absolutely love this scent!
07/01/2016
It is a great scent.
07/01/2016
Low and classic. I like it.
06/30/2016
i love the scent
06/27/2016
Woody and manly but with a hint of floral.
06/22/2016
As a female. ..I don't like girly fruity scents....I like strong ...you know I'm here...OHHHH YOU'RE GONNA TURN A FEW HEADS...in a good way scents. I routinely order colognes vs perfumes. Colognes last a whole lot longer....take 1-2 spritzs.....and just melts with my body chemistry. This scent right here....turns everyone's head......kids will compliment you.....women...men...heck....even Angels will let you know you smell divine. I never review products.....mainly because I layer my cologne with different oils.....but this scent always seals the deal for me.
06/06/2016
I really like it
06/02/2016
Great scent! Subtle but masculine.
06/01/2016
i Like it. its nice
05/31/2016
Smells good but the other Gucci is better.
05/26/2016
Manly. One of the best.
05/22/2016
A bit too "grassy" smelling. Clean office smell, nothing to write home about.
05/21/2016
Smells good received it today will wear it thanks.
05/05/2016
Good smell, not too strong. Missing something. Not sure what it is.
05/02/2016
Easily becoming one of my favorite scents. Wore it on a date and the young lady I was with kept raving about my cologne
05/01/2016
Absolutely love this scent!!!
04/07/2016
This cologne is easily the best I have tried so far. I always get compliments on how good it smells and it seems to last a long time as well. This scent is not only cool and crisp, but it just makes you feel comfortable and confident. You will not find me going out on the town with anything else on. Thanks!
04/06/2016
great scent but doest last long. 3-4 hours
04/06/2016
Ordered this for my husband and I love it. It smells very masculine.
04/01/2016
A nice spin on a traditional scent. Not my favorite but i have been wearing it all month. A good "office" scent
03/30/2016
i have received SO many compliments on this cologne, i love it!
03/29/2016
Love the scent!!!!
03/29/2016
This is one of my favorites. Had to put it back in the queue.
03/29/2016
A good cologne, nothing to distinguish it from others sharing a similar scent mix
03/29/2016
Absolutely amazing fragrance. Definitely gonna buy a full bottle.
03/29/2016
I like the smoothness of this cologne, a must have in my smell game!!
03/19/2016
At first I dint like it, has a musk smell to it, but then I kinda grew to it, the only thing is that it fades quick doesn't last very long maybe 3-4 hrs
03/17/2016
My first scent I received and not only do I love it, everyone that smells it loves it. Very happy with this scent. Can't wait for the others.
03/07/2016
Its ok doesn't last long
03/01/2016
Talk about starting out with a bang. This one is amazing...and the fiance loves it too. Lets hope the next is just as good. Also love the little case thing and the pouch well worth it.
02/29/2016
Guys - this is the real deal. One wiff of this and..wow! This is a fresh long-lasting scent with masculine undertones that is very memorable. If you want to woo your partner, this one will do it.
02/29/2016
Very nice scent, I would like to buy
02/22/2016
Since recently I've started wearing cologne, I've had a hard time having my scent recognized. I'm not sure what the problem is but this particular cologne was the first one to be recognized on the first day of wear. It was smelled 5 hours after application and I personally enjoy the smell. This one is a keeper.
02/14/2016
Lots of compliments everytime i wear it. Smells great!
02/05/2016
A strong/sexy fragrance that evokes manly deeds.
02/05/2016
Smells so good! Love the way it smells on my husband ;)
02/04/2016
i loved the smell
02/03/2016
Love them scent
02/02/2016
Love it... Smells great
02/02/2016
Only 4 uses out of the tiny spray bottle. I'm sure $14.95 goes to the cost of the bottle, bottle holder(?), the valore-ish carrying bag and shipping. Absolute waste of money.
02/02/2016
Great scent, but doesn't last long. If it lasted longer, it would get a 5.
02/02/2016
Love the smell of this! One of the best smelling colognes I have ever had! Definitely recommend! 😍
02/01/2016
This is a great scent and lasts. Gotten lots of compliments.
01/18/2016
I really like this cologne. I didn't get as many compliments on this one as Dolce and Gabbana The One Sport. I liked it more than the people that smelled it. Very good smell though. I think this would be more of a night/date cologne. Not necessarily a sporty active smell.
01/06/2016
Amazing i loved it! great smell
01/02/2016
they sent me the original guccie not this one :/ unsubscribing
12/31/2015
This was a great start. My wife likes it, and I am happy with the holder and the bag...can't wait to get my next one.
12/31/2015
Love this scent with its hypnotic explosion of green coriander, fragrant lavender and Patchouli with just a hint of naroli makes this a very versatile scent. It can be worn day or night and all year around but fall, winter and spring being best. I love the projection, and longevity. I have garnered more than a few compliments with this scent
12/30/2015
I like this cologne pretty well. Its good for an active person and stays with you for a while. It has a sweet smell to it. I have asked a couple of people if they like it, and they do. However nobody has just came out and said you smell good like some of the other scents.
12/30/2015
Nice. Love it. Love Scentbird..
12/30/2015
smells good and last long
12/30/2015
Nice scent very light doesn't last the whole day
12/29/2015
It smells really good
12/29/2015
Cologne smells great and awesome carrying case can't wait for the next bottle.
12/18/2015
Definitely worth a try. Smells very sexy and masculine. Prefer it over the original Gucci Guilty that my friend wears, but he wears that every day. Women absolutely love it. One of my go-to fragrances. The reason I give it 4 stars is because some days I don't like the smells of it. However, it smells much better and sexier as the day progresses.
12/04/2015
A very crisp clean scent that has a nice balance of woodsy and a more floral scent. Doesnt last too long tho
12/03/2015
I love it , but i wish it lasted longer.But still smells awesome Perfect for a hot date ,lol
12/01/2015
My new favorite smells great
12/01/2015
Awesome. Crisp, sweet scent.
11/30/2015
Great scent, refreshing.
11/22/2015
I think the Gucci name is carrying this scent much further than it would if it didn't have such a strong name behind it
11/19/2015
This is an amazing scent, very strong and very fresh, definitely something I would use..
11/07/2015
This one was not my favorite. It smells more like soap to me. I really like the million I got in September though.
11/01/2015
Very good lasted for a good time.
10/30/2015
Lovely and great scent
10/29/2015
Very smooth, not overbearing. Well received.
10/29/2015
very nice cologne. Not to overbearing. will choose again.
10/29/2015
Absolutely loved it. Im a really happy customer. Thanks again.
10/29/2015
Great Smell, the ladies like.........
10/19/2015
Smells really good and manly. Goes great with my body chemistry and I can smell it lightly throughout the day. My wife loves it too.
10/05/2015
It's smells amazing
10/05/2015
Good cologne, just the smell dies after a couple hrs, which is unfortunate, but its still a pretty good cologne
10/01/2015
Very nice scent, clean and crisp. Not over powerful, yet will last you all day. Would definitely purchase the full product.
10/01/2015
The scent really changes after a few minutes of being dry. Smells fantastic
10/01/2015
This scent of this cologne was great. The item description was pretty spot on!
09/30/2015
Very pleased with quality of the spray bottle and the scent is what I expected. Can't wait for next month's!
09/29/2015
the product shown is not the one I received. I got was Odin 12 Lacha. I RATED IT 5 Stars the scent was strong yet not over powering. Exotic yet seductive. send me the Gucci Guity Black and I will rate it.
09/29/2015
Crisp and clean smell. Very much my taste.