Gucci
Gucci Pour Homme II EDT Get a 30-day supply of Gucci Pour Homme II EDT
for
$
14.95
Notify me once this scent is available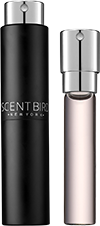 0.27 oz subscription

0.27 oz a la carte 3.3 oz bottle
Share and earn free perfume
Notes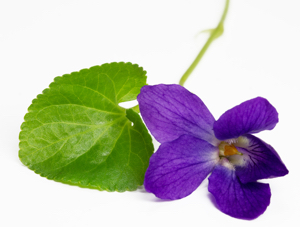 Description
Gucci Pour Homme II is the essence of young, masculine sensuality. The embodiment of relaxed refinement for the modern-minded man whose style is distinctive and effortless, this fresh, spicy, woody, scent is filled with playful attitude and charisma resulting in an alluring fragrance heightened by a sensual, spicy soul.
You may also like
Gucci Pour Homme II EDT by Gucci Reviews
11/03/2017
Definitely an old school fragrance, hints of whiskey and tobacco. Wasn't sure about it at first but I love it and will definitely order some more.
10/24/2017
Masculine in a nostalgic kind of way. Requires an extra 1 or 2 spritzes, but lasts for the whole day (7-8 hours).
10/09/2017
Smells good! Small quantities though, still trying to find the perfume I like... Will keep sampling.
09/28/2017
Smells great. Very masculine and strong smell that lasts.
09/26/2017
This fragrance is good in small quantities, spray too much and it becomes overwhelming and smells like an old person
09/19/2017
Loved the spicy woody aroma
09/18/2017
Amazing scent which lasts throughout the day and love smelling it it on my honey
08/28/2017
Similar to other men's cologne. Does not last long enough for me and is a little too light.
08/05/2017
This is my all time favorite. It last all day for me.
08/02/2017
One of my favorites so far. Has decent staying power as it lasts about 4-5 hours for me.
07/24/2017
Strong and mandly, girls at work love it, but there is something that does not convinced me
07/23/2017
It's not wrong to share this with my husband right? I love this scent on both of us and can't wait to smell it again
07/22/2017
I have Loved this Cologne For as long as I can Remember I can Smell it a mile away I have been on the Fence about trying the ScentBird Subscription For a While My Husband done it for me as a gift and of course I was excited, and also curious as to if it would be true to the name and smell if i was to just buy a bottle of it and Man trust me when i tell you this is the real thing there is noway its a knock off fragrance SIMPLY NOT POSSIBLE this is an Ah-MAY-Zing!! Scent You will love it hands Down on of My Favorites
06/10/2017
One of my favorites!
06/10/2017
The fragrance is overwhelming like old lady perfume not what I expected just not for me
06/09/2017
was a very solid tea based scent. Not an every day reach and in hot weather can be clawing. Really liked this scent for just a nice casual day fits that build better.
06/03/2017
Love the smell! Lasts half the day!
06/02/2017
So far the next scent I've received... I'd have it in my collection
06/02/2017
Love it smell good and last all day
06/02/2017
It smells amazing definitely a good pick if you like fresh and clean slightly sweet scents
06/02/2017
Lasts all day - I love it.
06/01/2017
This was my first scent that I have received since joining. I have to say that I'm thoroughly impressed with the speed of delivery and this scent. It's masculine but not overbearing. My female friends and co-workers showered me with compliments the first day I wore it. I love it. And I know you'll love it too. Definitely a candidate for a full bottle.
06/01/2017
This is a men's fragrance!! Not women's! Don't request!
05/29/2017
One of the best Gucci scents ever
05/27/2017
Love the scent but most of it was missing as the vile has spilled in shipping. Bummer !!!
05/25/2017
Has some spice to it. To me, it smells like Christmas (figs). I like it though. It's soft and has semi sweetness, semi spice, and semi freshness to it. Will be adding to the regular usage pile!
05/17/2017
Ok seemed alittle too spicy for me, it does last along time but by the second day I was done with it.
05/11/2017
Love this scent. First time ever using it.
05/11/2017
Great scent....I will get it again.
05/05/2017
One of my favs. I've been wearing this for over 8 years now. It is a special dark, spicy, sensual scent. It oozes sexuality and a desire for closeness. People want to be next to you when you wear this. It's a captivating scent. The violet adds much to the tea and cinnamon and the bergamot just balances the whole thing out. I have received many compliments when wearing this one!
04/30/2017
Loving all the Gucci colognes!
04/29/2017
Love the scent. And my sons enjoy borrowing it.
04/29/2017
Smells good im enjoying it
03/10/2017
I love the smell and my boyfriend loves it
03/07/2017
The best scent by far!!! I love it when my husband wears this!!! It's soft yet warm . Very unique!!!
03/06/2017
doesn't work on me well
03/05/2017
This smells great! When I wear it I get nothing but praise . Two thumbs up!
03/05/2017
LOVE LOVE LOVE.
03/02/2017
I like this one.
02/22/2017
Great smell. Enjoying.
02/21/2017
I lovethis fragance
02/07/2017
Great work scent!
02/05/2017
A little too sweet for me.
02/04/2017
It was too flowery for me. Not my face.
02/03/2017
Sweeter then I thought it would smell.
02/03/2017
It has a very spicy wintery smell. It has a floral scent to it too which makes it great for February
01/31/2017
I look forward to wearing this cologne for years to come! I could see this being a signature scent for somebody but it's best used in the spring and summer months. The only downside is that it doesn't project as well as other colognes in my collection.
01/25/2017
Base notes work really well with me. Received many compliments. Awesome!
01/14/2017
Not a favorite, it was a gift tired using it up, blends in with fall and winter, and definitely unique in its own way i think for me it was it's spicyness
01/04/2017
Nasty! Smells like stale soap. I am NOT happy with this scent at all.
01/03/2017
I really enjoyed this because of all the compliments I received from having it on.
01/01/2017
I really liked how this scent was crisp and clean, but at the same time warm and inviting. Definitely buying a full bottle soon!
12/24/2016
Not a fan. Too spicy for me.
12/21/2016
Not quiet as much tea as I expected from this, I get more spice and wood. A little on the sweet side for my taste. I personal enjoy Silver Mountain Water if I want to that tea note.
12/05/2016
I'm a woman and I ordered this because I Love it sooo much. I share it with my boyfriend. I'm obsessed.
12/01/2016
Love it., I don't know what pheromones are in this cologne but it drives you crazy!!!!
11/29/2016
Good smell I love it
11/07/2016
Awesome. LOVED this men's cologne. Great gift for Christmas for someone.
11/05/2016
this was one one of my favorite fragrances. too sweet and floral smelling. Too feminine smelling for my tastes.
11/04/2016
Nice scent. Smells great for fall and winter.
11/04/2016
Smells good. Light scent
11/03/2016
Smells good but a little oddly femine for a mens Colonge.
11/02/2016
Wow! Just, wow! Perfect scent for a date! Don't just dress to impress, smell like success, too!
10/28/2016
The more i wear it...the more i think i should donate it to my mother's collection.
10/04/2016
Love it to death
10/04/2016
I am in love with it...
10/04/2016
Awesome scent!!! Has a slight woodsy smell.. smells amazing though!! Definitely have to have the right endopherines for it though..
09/29/2016
I like it a lot, the scent is very light and sweet its not overbearing in anyway.
09/26/2016
Really special, and wonderfully heavy bottle. Smells a bit like clove gum, if you remember that, to me. For good reason this has a bit of a cult following as maybe the best "tea" scent. Plus cinnamony spice. LOVE this mature scent. Starts great in the projection department and then this well blended scent gets close to the skin in an hour or two but then lasts at that level.
09/02/2016
By far my best fragrance, you can wear it to go out and party or just a simple casual lounge
08/30/2016
Love it, wife thinks its awesome!!
08/28/2016
Fragerance make time past in many compliments by other who like
08/06/2016
My new favorite
08/05/2016
This is a great smelling spicy cologne. Perfect for a night fragrance.
08/04/2016
A delightfully light and somewhat sweet essence that allows you to feel fresh but not overwhelmingly fragranced. 8 out of scale 1 to 10
08/02/2016
Nice perfume, stays on long.
07/31/2016
The wife and I agree this is a great scent. The application goes a long way and I am thinking of buying the regular size bottle.
07/30/2016
Love this scent. Always a favorite. A classic for me.
07/18/2016
About five years ago I asked for this cologne for Christmas from my parents. They went to the mall to purchase it and said it smelt like "old lady" perfume and it was nasty. I received my subscription of this and sprayed it on to go to a dinner with my family, my mother and father both asked me what new cologne I was wearing and how great it smells, my mom even said it reminded her of the Redwood Forest. Needless to say everyone that smells it thinks it smells amazing, including me! I am definitely purchasing this in the future!
07/14/2016
Great strong scent that the women enjoy
07/12/2016
This is my favorite cologne of all times so far I've been wearing it for 4 years and none knows about it except all the people on here lol
07/02/2016
Fyre , I Wear It 24/7
06/30/2016
Not for me. Old school scent.
06/30/2016
wonderful smell
06/30/2016
I love this frag!!!!
06/28/2016
This right here smells crazy!!!!
06/28/2016
Smells great!! I can't stop being addicted to the scent, for some reason. I have gotten plenty of compliments and asked what is was. I told them it's a secret since I don't want anyone else smelling the way I do. Haha!
06/07/2016
My favorite. I have a bottle of this on my desk at work and everyone loves it. By far my favorite smell in the world.
06/07/2016
This is what I call the "panty dropper" cologne when I go out lol
06/03/2016
This one is always good, one of the best.
06/02/2016
Ugh...the smell was awful! I love everything Gucci but this pefume smelled old to me. Like it was made for granny.
05/29/2016
Nothing special
05/13/2016
I want to smell
05/06/2016
Absolutely love it
05/05/2016
Doesn't get much better than this for day wear. Longetivity is spot on. Pregnant wife loves it.
05/05/2016
I love it I will be going geting a bottle
05/01/2016
This scent smells really good. I'm happy with my order. Thanks scentbird. I can't wait for the next one.
04/26/2016
Not for me. Doesn't last long on me, and it initially reminded me of hairspray. I don't think I'm one for spicy scents. Prefer more fresh and aquatics - live and learn. As it dries down its a nice skin scent but not what I'm looking for.
04/20/2016
It's got a pleasant smell to it. Not too overbearing.
04/09/2016
The Bomb-diggity. By far my favorite. Has absolutely helped seal the deal in getting me laid twice. Unfortunately as far as I know Gucci is discontinuing it for some reason.
04/09/2016
The Bomb-diggity. By far my favorite. Has absolutely helped seal the deal in getting me laid twice. Unfortunately as far as I know Gucci is discontinuing it for some reason.
04/05/2016
Happy with this one. A bit overpowering at first but a few hours later it smells great.
03/30/2016
Perfect everyday work scent. Super safe and delightful. The tea note really stands out.
03/03/2016
Smells great! Lots of compliments!
02/29/2016
I was very surprised with the fast shipment. And I love the fragrance.
02/03/2016
Awesome fragrance
02/02/2016
Such a great smell, and women really like it in my experience. I bring it out and get loved on haha 💯
01/06/2016
Very sweet and girly.
01/05/2016
Good scent not to loud but just right and a very unique spice smell
12/30/2015
Love the smell of this Gucci very clean
12/29/2015
Not my personal cup of tea.Reminds me of Fahrenheit 451. Its not bad at all. I can see some people liking it but for me and my girl its not our favorite.
12/17/2015
Love the scent makes you feel confident.
11/30/2015
Wonderful for men or women
11/29/2015
Best one yet !
11/29/2015
Love It, perfect for business and pleasure!
11/24/2015
This by far is one of my favorites. It's fresh, clean, sexy and makes me feel confident. A great all around fragrance to take you from the office to a special date night.
11/24/2015
I am a woman but found this was great layered with a more floral scent like my gucci envy me. I received several compliments.
11/05/2015
Best of Gucci !!!
11/02/2015
I did not like as much as the original Gucci Homme.
10/30/2015
I love this scent. It has a cucumber fresh powder scent. It's a great light scent that can be worn on any occasion .
10/30/2015
One of my favorites. Very classic, perfect for any occasion. Light yet sexy.
10/02/2015
The scent smelled too strongly of pepper - more a mature scent then it was advertised
09/30/2015
Didn't really care for it, too flowery!
09/30/2015
lots of compliments on the Gucci 2.
09/29/2015
Absolute favorite!!!