Gucci
Flora by Gucci Gracious Tuberose Get a 30-day supply of Flora by Gucci Gracious Tuberose
for
$
14.95
Notify me once this scent is available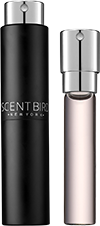 0.27 oz subscription

0.27 oz a la carte 3.4 oz bottle
Share and earn free perfume
Notes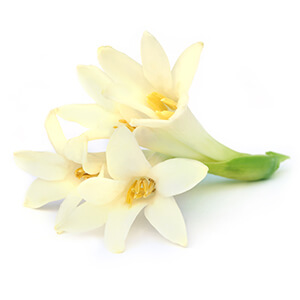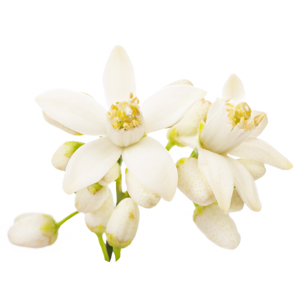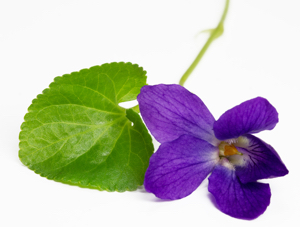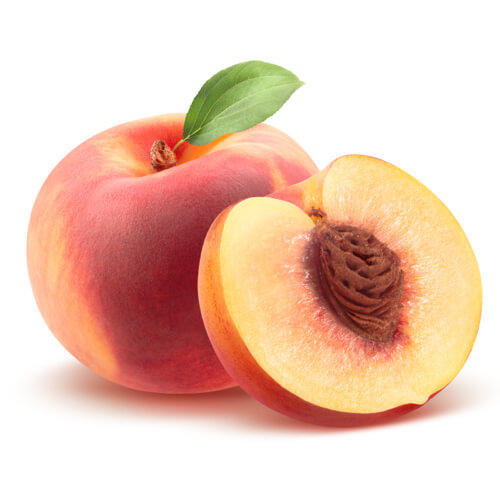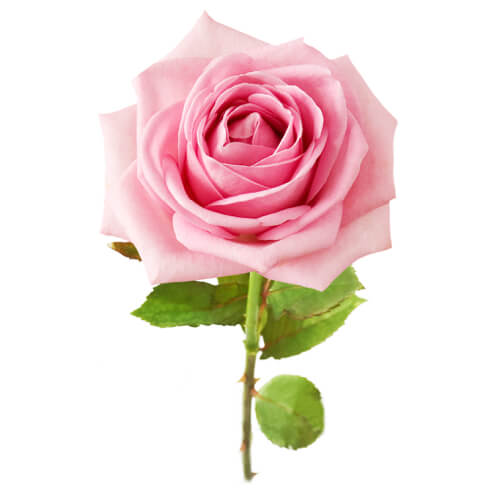 Description
<p>With a green tuberose kept fresh with violet leaf, orange blossom, and smoky cedar, Gucci Gracious Tuberose is the rare tuberose fragrance that remains translucent throughout. Its genius lies in the way the crisper, more verdant aspects of tuberose have been accentuated.</p>
You may also like
Flora by Gucci Gracious Tuberose description
Gucci Flora by Gucci Gracious Tuberose is part of a special series launched under Creative Director Frida Giannini for Gucci, designed to explore and highlight individual notes of the original Gucci Flora fragrance, with each scent in the series representing a facet of the complex woman who wears it.
Now, that's an interesting concept, isn't it? As part of the original fragrance, tuberose was simply another team player in the concerto of flowers that created the fresh, spring-like floral effect. When isolated, what does the tuberose note smell like, and what does it say about the woman who wears it?
The keyword here is fresh. Gucci Gracious Tuberose gives us a very surprising and unique twist on this most polarizing of flowers. Instead of heavy, sweet, or candied, the tuberose note here is fresh, green, and soaked in icy dew. It is a pleasant shock indeed, to spray on a perfume with the word tuberose in the title, and not be hit with a heavy cloud of buttery white florals, but instead a refreshing cloud of sparkling green notes.
The tuberose is divinely pure and crisp, as if the cool, green aspects of the flower have been separated and lifted out of the sweeter, creamier basenotes. It is given a sunny, orangey sweetness by a touch of African orange blossom.
But most important here is the dose of violet leaf, which differs from violet flower in that it is not sweet or powdery, but rather sharply green, almost metallic, and watery in texture. Its use in Gucci Gracious Tuberose lends a sparkling, wet, torn-from-a-leaf freshness to the tuberose that keeps the tone radiant and bright.
A lush tandem of rose and peach In the heart accentuates the naturally fruity facet of tuberose, bringing forth a juicy sweetness that infuses the crispness of the fragrance with a welcome touch of warmth. It is a seductive, inviting phase of the scent, slowly drawing you closer and closer. Dry, smoky cedar and ambery labdanum in the base lends the scent a resinous depth that's almost edible but doesn't detract from the translucence of the scent.
The takeaway here is that Gucci Flora by Gucci Gracious Tuberose is the rare tuberose fragrance that can be sprayed with abandon even during hot weather and in close working spaces. Its dewy freshness and transparency means that it never ever strays into "too much" territory. It's beautiful in a simple but clear manner, and that's more than enough.
Read more
Flora by Gucci Gracious Tuberose by Gucci Reviews
12/06/2017
This scent was a bit too floral for my tastes. It smelled nice and clean but the floral notes were just too heavy for me.
10/25/2017
I love this set! I really do love all the Gucci smells! This is one of my favorites...not too strong but can tell you are wearing it. It reminds me of a summer day in the park, maybe having a picnic with your family! It's a fun smell! The flower they have in it is amazing. Not sure what it is but it's definitely worth putting in your queue!❤️✌️
10/15/2017
Scent was nice didn't seem to be fragrant as long as other scents.
10/12/2017
Really nice floral scent. Good to use any day and any season.
10/03/2017
Love! Love! Love! My go to fragrance for every occasion! Just can't get enough of this one. Clean, soft, floral, and captivating!
09/27/2017
Uuuugh, I love this perfume! It's very floral and clean. I could wear this every day.
09/07/2017
This has to be my favorite perfume going on 4 years now. LOVE the scent. Light and semi-unique which works well with my body.
09/06/2017
I love my perfumes every month I look forward to them '!! I just love it !! Thank u Paula Hardwick
09/05/2017
I love this perfume. Smells a little different than what I remember but it is settle and classy.
09/02/2017
1 spray lasts all day for me. I love this perfume!!
08/23/2017
One of my favorite smells out of all the scents I've received so far.
08/22/2017
Smells clean and fresh. Had to reapply often though. Not too strong or harsh. Perfect smell for a rainy day.
08/07/2017
I really enjoyed this months perfume by Gucci. Not to strong.
08/05/2017
LOVE LOVE LOVE Scentbird!! I was unsure about it at first if it was an actual subscription or just a money making scheme for somebody. This is my 3rd or 4th month now and I love every fragrance. This particular is my favorite so far. I love fresh, floraly scents and this definitely fits the bill for all aspects for me. I actually dropped birchbox as a monthly subscription for this, and I'm so glad I did. I look forward to the 6th/7th of every month!
08/05/2017
I loved this scent! I got a lot of compliments on it! Very strong at first but settles quickly to a light floral scent!
08/03/2017
LOVE this scent!
07/31/2017
I loved this one! smells wonderful and got a lot of compliments. Wished it lasted a little longer....
07/31/2017
I love love loved this perfume, I've definitely passed it along to my S.O. for a Christmas/Valentines gift. I got millions of compliments, it smells like heaven! I used the entire bottle and ran out just before my next perfume came in.
07/31/2017
I liked this but I didn't love it,And the silage and longevity were disappointing. Not full bottle worthy for me anyway.
07/10/2017
I love this scent! It is light and airy. A good choice for daily wear as it is very versatile. It has a nice floral scent without being overpowering. It is great to try these scents without investing a great deal of money. I am very sensitive to scents and the stronger scents are overpowering and result in migraines. This scent can easily be worn for any occasion. I love it!!!!
07/08/2017
This is a lovely scent.
07/08/2017
I had a sample of this years ago and have been looking for it ever since! I was so excited when I found it on this site!!! One of my absolute faves!!!
07/06/2017
I love this one! new fav already!
06/28/2017
Love it, very nice for every day with an extra something.
06/24/2017
Love smells so good and little goes a long way!
06/23/2017
I love the scent!!!
06/22/2017
I do love this fragrance. It is very light and refreshing, not too floral. It only lasts about an hour before it starts to fade, much like a toilette not a parfume. So in that aspect it is nice for the office, but I wish it did last longer. I would not order this again based on how quickly the scent fades.
06/11/2017
Really enjoy keeping this in my bag and a quick spritz mid- workday primp. Different, sexy but light. Not too simple - wish it lasted longer but I love wearing it everyday - nice for the office. Recommend!
06/10/2017
The smell doesn't last. The scent of the perfume is amazing. Too bad it doesn't stay on.
06/10/2017
My gosh, did NOT expect such an amazing scent! Definitely on my 'must buy' list 😍
06/07/2017
Flora by Gucci smells so clean and elegant. I have been wearing it everyday since I received it in the mail. My husband surprisingly loves it and says it smells sexy but subtle. I will definitely be purchasing a full size bottle in the future.
06/04/2017
Very pretty summer scent.
06/02/2017
I'm wholly unimpressed. Like seriously underwhelmed by this fragrance. I really wanted to love this, because I'm a tuberose and gardenia girl.
06/02/2017
Words cannot express how much I love this scent!
06/02/2017
The scent doesn't last long.
05/31/2017
As much as I simply looove Tuberose, its a shame this doesn't last one bit. Glad I was able to sample, wouldn't think about wasting money on this one.
05/31/2017
Absolutely love this!
05/31/2017
A beautiful scent, bold and scentgasm material but not overpowering. Delightful and makes me want to tell everyone sniff here.
05/31/2017
Fresh, fun and flirty scent... light and not too overpowering.
05/30/2017
Oh my it's smeels so gooooood
05/28/2017
It was okay, kind of boring
05/28/2017
This is by far my favorite perfume so far. It smells AMAZING!
05/27/2017
Gucci fragrances are some of my all time favorites.....but this one was a little 'old ladyish' for me. I think the tuberose makes it just a bit heady for a youthful scent and almost comes off with a 'cheap smelling' finish (one of the reason I love Gucci is subtle and expensive smalls!) . Considering how strong it was at first I was disappointed at how long it lasted. Just OK, not thrilling, won't be investing in a big bottle!!
05/26/2017
I'm still on the fence about it! Its definitely floral scent, but not in a 'mature woman' way. Not overpowering, clean scent. The fragrance doesn't last long, after a few hours the scent was completely gone.
05/21/2017
Just ok. It's very floral but not like a funeral home. Perhaps I just enjoy something a bit more unique.
05/11/2017
I love the scent. Wish it lasted longer.
05/03/2017
Loved it!!!!! Very light and floral
05/03/2017
LOVE this scent!! I've almost used it all lol
04/29/2017
Very floral and feminine! Love the scent. Wish it would last longer though.
03/05/2017
I absolutely loved this scent, I got alot of compliments when wearing this, it was strong but lasted throughout the day, I have to be careful because I have allergies and this didn't bother them at all! I would recommend this to everyone! It can be a sexy scent and can be wore during the day also. I will be getting a bigger bottle of this forsure!
03/03/2017
All time favorite light floral/fresh scent
02/04/2017
Lovely. I don't like any perfume but I like this
02/03/2017
My new favorite
02/02/2017
This is a beautiful fragrance, but it is a bit of a "older lady" scent.
01/21/2017
Very soft, sweet floral. If you are looking for the sharp, sexy tuberose, look elsewhere. This is a pretty daytime scent.
01/02/2017
This is one of my favorite scents
12/31/2016
Love this sent
12/31/2016
Love the smell. Usually more of a fan of earth tones but I love the tuberose in this!
12/04/2016
Loved this scent its fresh and i don't usually like floral scents.
12/02/2016
I love this scent, it is lite and floral and has a slight hint of powder.
11/11/2016
I do like the way this perfume smells. It is a pretty floral, but lacks depth and doesn't last very long at all. When I look for tuberose I am looking for a heavy, sultry, floral. This isn't it. This is for people who like the sweet side of tuberose with none of the parts that make it interesting. I would not pay for a full bottle of this, but it was nice for a few weeks as a sample.
11/03/2016
smells wonderful! love the tuberose
10/29/2016
I absolutely love it. Very floral but smells just like tuberose. SMELLS BEAUTIFUL.
10/27/2016
I LOVE THIS SCENT... I PREFER IT FOR FALL EVEN THOUGH THE DESCRIPTION SAYS ITS A SPRING FRAGRANCE
09/11/2016
Not my favorite. I was looking for a more floral tone perfume like tube rose. This one is great for a night out but not for every day.
09/03/2016
Very nice would wear to a wedding
09/03/2016
Luved it!!! Wonderful sent
09/02/2016
Didn't like it, too flower smell like a flora shop
09/01/2016
Loved this scent! I love Gucci scents!!
08/31/2016
Love, love this scent! Very pretty and lasts all day!
08/30/2016
Reminds me of Fetish perfume that i used in High school. I don't hate it at all.
08/30/2016
I didn't like it.. Gives me a strong headache... I'm soo sad
08/28/2016
This is a heavier scent in the Flora line by Gucci...It hangs in the air and on you skin for a good hour or so until it dries down and evens out to a powdery floral scent...I am still trying to decide if it is a too heavy scent for work or not...Not my favorite buy not bad.
08/02/2016
So many nice notes! This is a light scent that lasts all day!
07/31/2016
It's a delicate floral scent with a soft veil of freshness and youth. Great for daily use and special occasions, not overpowering but distinct.
07/31/2016
Oh so sexy I am in love..
07/30/2016
Love this, very sexy yet powerful.
07/29/2016
one of the few I will wear
07/29/2016
I love this scent! Finding that Gucci has some really good perfumes I enjoy. The mandarin blossom is my favorite but this is a very close second
07/25/2016
I LOVE THIS SCENT! i cant get enough. I will be buying the larger size. light. airy. flowery. perfect.
07/06/2016
Living in Hawaii my favorite flower is Tuberose. This is such a rich, full beautiful scent with out being cloying and overbearing. Great summer scent. Smells like the Hawaiian Islands.
07/04/2016
Gentle, warm, and welcoming.
07/01/2016
it is strong at first then mellows really nicely.
06/25/2016
Long lasting floral scent. Great for spring and summer. Sorry and girly
06/23/2016
Meh. Not the worst most god awful scent, but smells like a bunch of magazine scents mixed together. No sweet gentle tuberose flower smell I was hoping for. Just smells exactly like a magazine. Sucks.
06/21/2016
It's nice, but it's a pretty generic floral scent. Nothing really special.
06/02/2016
It's not bad... But not my favorite rose scent
06/02/2016
I enjoyed this soft floral scent!!
05/18/2016
I was really excited to try this scent because it smelled great on a friend of mine but I was disappointed with how it smelled on me. It still a great scent and would recommend it to others. It's floral and not too strong.
05/07/2016
Love this! So bright and floral, without being overwhelming or matronly. Lots of compliments whenever I wear it. Lasts for a decent amount of time as well. Excited to try more Gucci fragrances after this one.
05/06/2016
One of my favorites!!!!
05/02/2016
At first when I smelled this perfume I thought it was just a typical scent. Nice, but nothing special. However, after wearing this I must say that I love it. It is light and floral, not too subtly or too overwhelming.
04/25/2016
Wasn't what I thought it would be. Glad I was able to try it though
04/04/2016
Awesome fragrance!
03/30/2016
Love this scent, so fresh and girly but not too sweet or heavy. I want a bottle of this stuff!!
03/29/2016
I love the smell of Flora. I will be purchasing the bottle on this one. Love, love, Love
03/29/2016
Love this scent! It's light and fresh. The only thing is, it's an EDT instead of an EDP, so it doesn't last very long.
03/29/2016
Smells amazing, such a good choice for spring. Very sunny and sexy ;)
03/24/2016
I was not trying to set myself up for higher expectations. But Gucci has not failed with this light floral perfume. It's definitely one of my top 5 perfume scents. Perfect for the office and the smell will definitely last you all day.
03/23/2016
Seems like it will be strong at first, but it's not too strong. Floral, rich scent. Lasts quite a while. Makes me feel like I should be wearing diamond earrings.
03/22/2016
I though this was going to be way to over powering right out of the bottle. Surprisingly, while it is strong, its not over powering and I keep enjoying the subtle wiffs I get every few minutes. It is very floral, sweet smell. Seems to last a while throughout the day.
03/21/2016
Perfume developed quickly for me and vanished shortly after application. Notes seemed to scream together instead of unfolding, save for the wood notes of the base. It really is a lovely scent, but I think it presents itself best on those cooler by nature. It developed nicely on a friend; through came the subtle rose, the sweetness of the peach, violet, woods and citrus notes. More of a chorus than a mosh pit. :)
03/17/2016
Smells amazing, better on my skin than straight out of the bottle. Very fresh. A little strong, but in a good way. I love it.
03/04/2016
This is my absolute favorite perfume. Matches my skin well.
03/03/2016
Love Tuberose and this fragrance is one of my favorites. It is lush and creamy. I will use it quickly.
03/01/2016
It's long lasting and the scent is soft not overbearing. I like it and can wear it during the day. I get compliments on it.
02/29/2016
the smell does not last at all
02/29/2016
This is a scent that is strong, when you put it on, yet it is light and warm after it is on your skin. Love the smell! And my husband always compliments me when I wear it.
02/29/2016
Lovely and light, floral and citrus fresh. Great for day and night.
02/27/2016
So good! Such a clean, white flower smell. Just delightful!
02/24/2016
Very floral and light perfect for a wedding or picnic
02/21/2016
Very nice. Love the violet leaf & peach I'm smelling. I'm not a fan of fruity fragrances, but this violet & peach combination smells nice and light. Though it can be worn all year round, I see this to be more of a spring and summer fragrance.
02/04/2016
Very flowery pleasant for me I love that smell
01/30/2016
It's alright. Not guccis best but not bad. If u like florals you'll love this. I prefer the Gucci gardenia. You don't even smell gardenia in that one. If u like Flowerbomb you might like the gardenia one. This one is more feminine
01/29/2016
Beautiful sent. Clean crisp.
01/28/2016
Ugh, it's seriously amaaaazing. Just as you'd imagine it to smell. That *never* happens. It's so good. I love tuberose. If you love tuberose, you will absolutely adore. J'adore was my top fav scent since starting SB. This just moved straight to the top! I was also about to quit SB.. After getting a couple that were just 'eight' ... I'm back on the horse! I've always wants a few scents in my arsenal, but could never find anything to hold a candle to my beloved Stella. Till now. Thanks to SB. Mmmmmmmmmmm... so good. Light, sexy, wanna smell your wrist all day. This is the scent I've been wanting to find that complements my delish white floral scented Oil of Olay body wash. If your that same gal hunting- this is it!
01/24/2016
Very nice but not unique enough for me
01/04/2016
This scent was not something that I would wear all the time for myself.
01/04/2016
Really like how it smells, may buy a full size. Does not last as long as some others, my favorites are YSL Black Opium and Giorgio Armani Si
12/30/2015
It was a little too fruity for my last.
12/30/2015
Not sure why I was not a fan. I love the Gardenia but this, I don't know, was not a fan. Oh well.
12/29/2015
The smell is OK. I like the Bamboo and Gorgeous Gardens better.
12/28/2015
my favorite scent so far i love it so much
12/06/2015
Love,love,love this scent!!!!!!!! So many copliments from my coworkers and on my dates. It is def my new go to scent
12/04/2015
Loved this perfume, a very clean scent.
12/04/2015
Really disliked this one.
11/24/2015
Wow, this is a flowery scent! It is a bit over-powering for my taste and tickles my nose when I spray. I prefer flowery scents to be on the lighter side, not so overwhelming upon first spray.
11/24/2015
Warm and cozy. Perfect for fall and winter.
11/19/2015
This scent is very feminine and strongly floral. If you do not like white floral fragrance, then this is not for you. However I adore this. Every time i smell it I smile.
11/02/2015
smells very similar to the original Flora by Gucci but much more of a girly scent. Day time version of the original!
11/02/2015
Really floral and sweet, I love it! Doesn't last long though, hence the loss of a star.
10/31/2015
I think it's a really good spring scent, gonna honestly save mine until then because it's not an ideal fall scent in my opinion but it is really nice & fresh.
09/30/2015
Lovely floral scent. Very feminine.
09/30/2015
Love this--it's the lovely smell of white flowers, my favorite. Smells a little bit like White Shoulders from the 80's.
09/29/2015
Loved this scent
08/29/2015
Light and subtle
08/29/2015
A very nice fragrance!