Gucci
Flora by Gucci Glorious Mandarin Get a 30-day supply of Flora by Gucci Glorious Mandarin
for
$
14.95
Notify me once this scent is available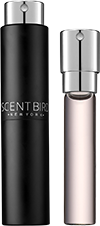 0.27 oz subscription

0.27 oz a la carte 3.4 oz bottle
Share and earn free perfume
Notes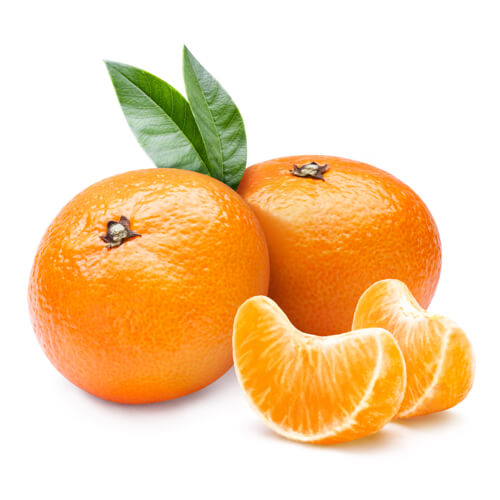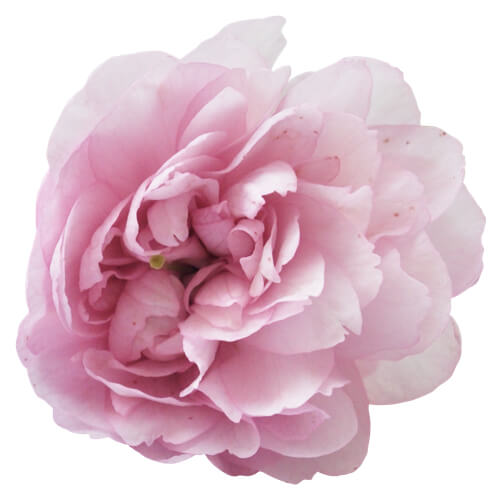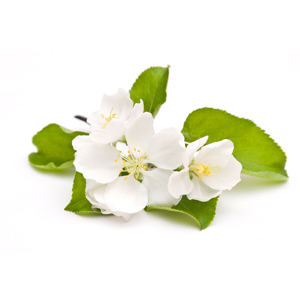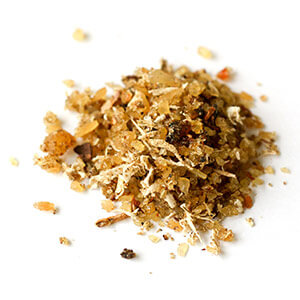 Description
<p>Gucci Flora by Gucci Glorious Mandarin is aptly named. It is a glorious burst of citrus over sunny, clean white flowers, with a shot of creamy Piña Colada for a giggly boost. This scent will create a bubble of good vibes around you whether you're at the beach or in the office.</p>
You may also like
Flora by Gucci Glorious Mandarin description
Gucci Flora by Gucci Glorious Mandarin is part of a special series launched under Creative Director Frida Giannini for Gucci, designed to explore and highlight individual notes of the original Gucci Flora fragrance. Each scent in the series represents a single facet of the complex woman who wears it.
Glorious Mandarin features an effervescent and enthusiastic top note of juicy mandarin. With one spritz, a juicy mandarin note comes rushing out of the bottle to fill the room with its bright, zesty aroma.
Underneath the champagne fizz of this freshly-peeled mandarin orange, the radiant creaminess of jasmine bursts into life. This fills the scent with the warm, sensuous smell of fresh jasmine fresh off the vine. The aroma seems to carry all the warmth of the Mediterranean sun.
The combination of zesty citrus with fresh, warm jasmine gives Gucci Glorious Mandarin an upbeat vibe that runs as close to pure happiness as one can get in a fragrance. A delicious Pina Colada accord heightens its already relaxed, Mediterranean personality. This accord, with its hints of coconut flesh, heavy cream, pineapple juice, and dark Jamaican rum, adds just the right tropical nuances to suit Gucci Flora's sunny, on-vacation feel.
At the heart of the fragrance, a peppery peony note blossoms, keeping the scent refined and lady-like. The gentle floral note and the clean white musk in the base add an abstract feel that adds to its aura of sophistication. It is a very versatile fragrance: sunny enough for a vacation but brisk enough to keep you company in the boardroom.
Warm, dry woods, and resinous amber bed the scent down in a most graceful fashion. Gucci Flora by Gucci Glorious Mandarin is a tangy, rich, clean, and enormously uplifting scent. We're tempted to call it the ultimate mood-booster.
Read more
Flora by Gucci Glorious Mandarin by Gucci Reviews
11/11/2017
Love love love this scent so much that I purchased a full size bottle. I literally receive compfliments every time I put this on! Happy to have found my NEW favorite fragrance!
11/03/2017
This is one of my favorite smells. Definitely recommend it. Perfect for office or date night
11/01/2017
I never received this shipment. Can you please resend?
11/01/2017
Love this scent, I receive compliments every time I wear it.
10/25/2017
reminds me a lot of Nest Citrine...but lighter. which i like. Nest was too strong for me although i did like the smell. floral. musk. fruit.
09/20/2017
Sweet light classic.
09/05/2017
I really LOVE this scent. I have received so many compliments, my friends are asking me what's that you are wearing. I say it's FLORA by GUCCI ! And then I tell them to try it from SCENTBIRD !
08/25/2017
I'm not sure how I feel about this fragrance. It seems amazing but its just so strong that my asthma starts to act up a little every time. That a personal issue so if you like floral i would say definitely try this perfume.
08/24/2017
I had tried this on at a store and kept note of it. Got this one as a sample to see if I'd actually want to own it, and I'm glad I did. It's an amazing scent but doesn't fit my personality or style very well for an everyday or even special occasion scent. I've received others that fit me better.
08/23/2017
My favorite so far.
08/22/2017
By far my favorite scent! Its light floral citrus fun scent will keep you smelling good while being the life of the scene!
08/18/2017
I do like this one. It has a light refreshing floral kind of smell to it. I have Gucci Bamboo in a large bottle that I love which is why I decided to try this one. I do prefer Bamboo over this one, but still very good and glad I picked it for my first subscription.
08/02/2017
This perfume smells so good. I love it. I love it more that Gucci Bamboo. Its light, floral with a hint of citrus. Amazing.
07/14/2017
Hint of sweet. Love it
07/14/2017
Loved it! Sweet scent.
07/09/2017
Comes off a bit too pungent when I breathe it in it stings my nose a little bit. Not a huge fan of it unfortunately.
07/03/2017
Love this! ❤ It is fresh, strong, and sexy all in one! It's not too strong but just enough! Has the perfect hint of sweetness as well. Doesn't take much and last a good while.
06/30/2017
Always one of my favorite!!
06/28/2017
Love the scent!
06/20/2017
It was really fresh with a light woody smell to it I absolutely loved it! Definitely one of my favorites
06/14/2017
Fragrance is not to sweet not too woody . Just right for summer and is long lasting. I have received several compliments and I have not even finish the subscription bottle!. 2 sprays is all it takes!
06/12/2017
Absolutely love this scent! It's fresh and sexy! I can wear it everyday and it's not overwhelming.
06/10/2017
Very nice fragrance. Many compliments. I'll definitely choose this one again.
06/10/2017
For a much older woman, didn't dislike it, but not for me
06/08/2017
Absolutely loved the sent
06/06/2017
Ive used it only once . Im not a huge fan of the scent.
06/06/2017
Light and sweet
06/05/2017
I didn't hate this but also didn't love it. My husband wasn't a big fan either. It smelt like it would be great for women of an older generation in my opinion.
06/05/2017
Classy and sweet, I like it!
06/04/2017
Love this scent, reminds me of a green apple. It has just the right amount of staying power and it doesn't overwhelm. One of my new faves for sure!
06/04/2017
I 💜 flora by Gucci
06/02/2017
absolutely in love with this scent. my new favorite!
05/31/2017
Soft. Floral. A little older at first but gets softer and younger. Reminds me a lot of original Flora by Gucci. A nice scent!
05/31/2017
Just got my first delivery from Scent Bird! Great investment to really try before you buy the bigger bottle. The service allows you to not just smell, but try the scents and see how they make you feel. Trying a new scent, with a killer outfit, full makeup and fun event beats sniffing samples in the mall any day! Give it a try you won't be disappointed.
05/31/2017
I would prefer the Gucci Flora by Gucci not Gucci Glorious Mandarin. I got the wrong scent. I can smell the citrus smell. But it's an okay scent when you have no other fragrance to put on.
05/28/2017
Had a lot of compliments on this at work!!!! I do like it
05/28/2017
It's more floral smelling than I would like, but it's great if you love florals. Very feminine and nice for spring!
05/24/2017
one of my favorites! i love it and definitely plan on purchasing the bottle. its clean, floral, sexy for anytime of the day. love it so much
05/23/2017
Flower Heaven! Loved it, not to sweet, just perfect.
05/22/2017
Beautiful floral scent! Not too strong but just right. Definitely a head turner. I could wear this all summer because it is light. I would definitely purchase this. Love it
05/14/2017
I was surprised by the scent and pleasantly so. Nice floral scent without being too sweet. Glad I got this for my first shipment.
05/11/2017
Way to strong for me. Maybe perfect for someone else.
05/11/2017
Nice scent but doesn't last long
05/11/2017
Great smelling scent. I get so many compliments on this perfume.
05/06/2017
nice everyday perfume
05/04/2017
This fragrance smells delicious!!! a Great summer scent, so light and fresh yet sexy!!! Everyone will love this!!1
05/04/2017
L.O.V.E. this scent!!! Will def be adding this to my collection! <3
03/09/2017
You sent a different fragrance Michael Kor 24k ! I was super sad I did get this one!!i
03/04/2017
It's a really nice, light floral scent I started using it as an everyday scent.
02/04/2017
Probably one of my favorites!
01/31/2017
I love this fragrance. It is my new favorite fragrance out of the Gucci family.
01/30/2017
I absolutely love this scent! Last long!
12/03/2016
Great scent, this is very different from the Gucci brand, I'm a fan
12/03/2016
It smells really good...but it dont last long...it does wear off in few hours
11/15/2016
Smells good but it wears off fast, and the scent doesn't have enough depth for me.
11/02/2016
It smells great once it's on however I don't think the smell stays with me.
10/29/2016
This is a nice floral scent that's not overbearing
10/12/2016
I loved this Perfume it makes me feel so fresh
10/07/2016
I LOVE this perfume! Flora by Gucci is definitely one of my favorites! It's very fresh & citrus-y.
09/04/2016
This is a very nice sent. Fresh and citrusy. It just wasn't for me.
08/30/2016
I was excited to try this perfume since I love Gucci perfumes but it didn't live up to my expectations. When I first sprayed it, the perfume smelled good, I can definitely smell the mandarin but this perfume does not last. I have Gucci Intense and Gucci Black they both linger throughout the day but this perfume last about 2-3 hours. This version is also not as intense so if you don't like strong perfumes you might like this because it does smell good!
08/15/2016
Flora Glorious Mandarin is very floral, at first I thought it was too strong but the scent mellows out nicely and lasts all day. I also love how the scent evolves throughout the day. Really nice perfume!
08/04/2016
I like it but I feel it's don't last long
07/31/2016
It didn't really mesh too well with my funk to me it just smelled like an old lady cologne. No compliments like the other colognes but I still love the subscription so that way I know which ones go good with me and my endorphins
07/30/2016
Nice and clean
07/05/2016
I love the scent, fruity,it just doesn't last long on me but everyone is different.
07/02/2016
I loved this scent. It's glamorous and beautiful
07/01/2016
Almost exactly like Purr by Katy Perry. Might last a little longer though. I have both fragrances and the similarity is uncanny.
07/01/2016
beautiful floral. great for work or date night.
07/01/2016
My new favorite
07/01/2016
My first ultimate favorite out all that I have received thusfar!
07/01/2016
Love this scent. Its great for an everyday or for a date night.
06/22/2016
I love this perfume becuase though mandarins are a winter fruit, this is the ideal spring/summer fragrance. It is such a fresh and deliciously fruity fragrance. It is happy, full of joy - really fitting for the party season.
06/21/2016
This is a great scent but doesn't last
06/18/2016
Love at first sniff! This is perfect for spring/summer. It reminds me slightly of Seeby Chloe, but this has a warmer note underneath. I love that "I just washed my hair with gorgeous shampoo" smell so any perfume that gives me that vibe is an instant love!
06/02/2016
This is one of my favorites. I am going to stock up!
05/11/2016
i love this! This is one of my staples. It is a little strong though for some activities, for example i work at a hospital and I won't wear this there. but it is great for going out and about.
05/07/2016
Smells amazing! Perfect mix of floral and sweet.
05/06/2016
This is my scent for the Summer of 2016!
05/01/2016
Didn't expect to like it but I do.
05/01/2016
I like the smell, but its weak...does not last.
04/27/2016
This is my favorite of all of my subscriptions so far this year! It has a light citrus scent with a floral note that does not cloy on your skin. After drying down, I could still smell the scent 5 hours later...and I work in a hot room during the day. It smells like a mix of summer and a citrus grove...I love this and will purchase the full size.
04/27/2016
This is the perfect spring/summer daytime scent. Soft and sweet with florals and mandarin. Delicious! I get decent staying power, but usually re-apply at noon.
04/18/2016
Really delicate and light. Sweet scent not as citrus as I was expecting - more floral.
04/09/2016
This isn't what I expected. Not much citrus, more floral and sweet. Too sweet for me, but my mom loves it.
04/02/2016
The scent smells fresh and citrusy, it's very light. A nice everyday scent. Perfect for spring and summer.
03/31/2016
This has a wonderfully light orange fruity scent that is perfect for spring and summer!
03/30/2016
I enjoyed wearing this fragrance but I wouldn't purchase a full bottle of it. It's smelled lovey when I first put it on but the scent quickly faded. This is definitely a daytime perfume the notes are to weak for night wearing.
03/30/2016
Great scent, floral notes.
03/29/2016
not long lasting. Not as orange as I expected.
03/29/2016
Love this scent like but sexy, I received multiple compliments on it daily
03/29/2016
It's more floral scented than I thought. It smells good though and the scent lasts a decent amount of time.
03/29/2016
Nice , floral, very lovely scent. Scent doesn't last long though at least not on me.
03/20/2016
This has a very delicate scent, I like it more than I thought I would. I am not getting the citrus that I was hoping for, but overall a nice, light scent.
03/11/2016
I really like the smell of this perfume! A little goes a long way....it is very strong. Nice floral scent but isn't flowery if that makes sense. I definitely recommend!
03/07/2016
I love this scent and have been wearing it the past week. Its not too light that its hardly noticeable but also has a little something extra. If your like me and don't like musk smells, overly sweet, or patchouli (disgusting) this is the scent for you. Citrus and floral.
03/05/2016
Clean and flower smelling
03/05/2016
LOVE LOVE LOVE!!!!
03/03/2016
Fresh light sent. Love it
03/01/2016
I love it and so does my husband!
03/01/2016
Im hooked... LOVE IT!!!
02/29/2016
I absolutely love this fragrance, its the perfect combination of floral and citrus, so fresh and not too sweet, its pure perfection
02/29/2016
Long lasting.....delicate yet strong
02/29/2016
i love this scent
02/02/2016
Kind of sweet and a little heavy but nice for evenings
02/02/2016
I love the smell....it is not too strong it is just right.
02/02/2016
It doesn't smell like the one I brought from Macy's but it does smell nice
02/02/2016
Awesome! Smells light, and sweet. I love it!!!
02/02/2016
Flora by Gucci Glorious Mandarin is a keeper!
01/30/2016
The only thing I would suggest is having the name of the perfume on the bottle. Otherwise, I'm super excited!
01/21/2016
Love love love this! It's a perfect scent for any occasion. A perfect mix of fruity and floral. I find the staying power ok (about 4-5 hours...average). It is a scent that people will notice but not find offensive.
12/31/2015
Delightful! I got tons of complements while wearing this!
12/30/2015
It's a nice smell but I was hoping for something different. Perhaps a deeper smell. I like the original Gucci flora better for me personally.
12/30/2015
I thought I picked Glorious Gardenia, so I wasn't expecting this smell. But it's pretty clean smelling I like it.
12/06/2015
I have been wearing this for about an hour now. When initially applied it smelled just like every scent flap ever opened in a glamour mag. Yuck. After about ten minutes I started to smell like an elderly woman, fourty minutes in I have a powdery flower scent that still smacks of elderly, with a hint of fruit. It is definitely not for me.
12/01/2015
Smells really good, its fruity and good for Spring or summer. Very pleased with this one.
11/24/2015
i am in love!!!
10/07/2015
I loved this scent & I plan on buying it!!!!
09/29/2015
The scent was perfect. Not too strong, not too weak. Smelled amazing
09/29/2015
I love this perfume. It smells clean and sexy. My favorite so far. I love Scentbird!
09/29/2015
I love scentbird I just wish that the bottles was bigger
09/28/2015
To me this is a clean, summer scent. I do like it but it doesn't last long.
09/01/2015
Blind try before I buy - and will not purchase this. Something smells "off" and a little like bug spray.
08/29/2015
It's a pleasant smell, but not quite me. I think it smells like citrus and flowers
05/25/2015
If you want just a citrus scent this is the one.