Gucci
Flora EDP Get a 30-day supply of Flora EDP
for
$
14.95
Notify me once this scent is available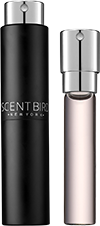 0.27 oz subscription

0.27 oz a la carte 2.5 oz bottle
Share and earn free perfume
Notes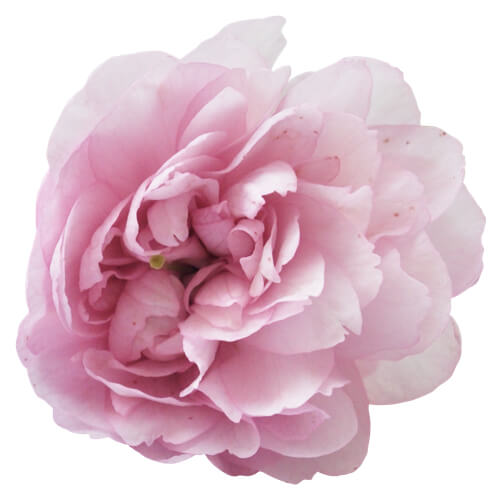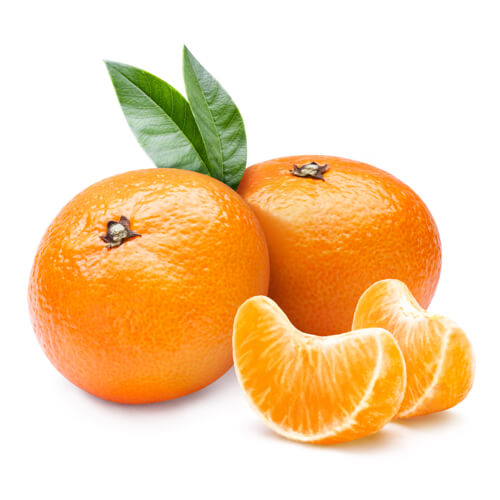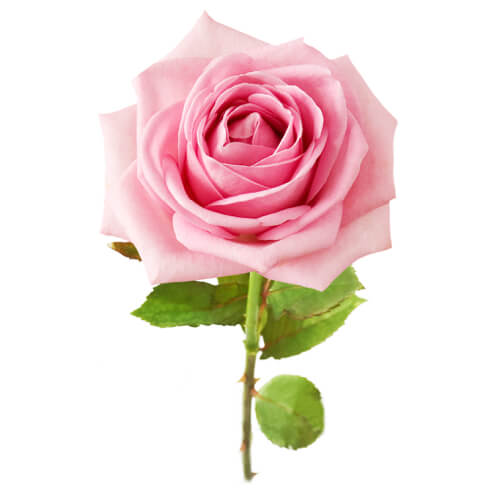 Description
Gucci Flora EDP features a rich apricot-jam osmanthus note overlaid on peppery peony and a base of velvety patchouli and sandalwood. It tips its hat to the dewy brightness of flowers plucked from the meadow, but its sensual oriental base leans more towards seduction than innocence. Unmissable for the floral oriental lover!
You may also like
Flora EDP description
Gucci Flora Eau De Parfum is everything you've loved about the original Eau de Toilette, but more. The original captures spring in a bottle, and so does the EDP, but everything is painted in slightly richer and more intense colors.
Upon spraying, a kaleidoscope of tart, juicy citrus explodes, drenching your senses in pure sunshine – mandarin orange mostly, but also bitter bergamot, mouth-puckering lime, and sparkling lemon. This opening awakens you with a kiss, and will make you smile whether you feel like it or not.
The same fresh, sunny flowers we remember from the original EDT bloom in the heart of the EDP, but this time, the osmanthus is even jammier and richer than before, reminding us of peach or apricot preserves smeared lazily on toast. A touch of rose brings a sweet romance to the blend, as soft and as a petit fours iced with pink frosting.
The peony is even brighter and spicier than before. The florals come off as rich but still innocent, clean almost – as if you were lying in a meadow full of flowers at their peak morning brilliance. We especially love the sparkling touch of pink pepper here, which makes the florals sing and sizzle.
Overall, the EDP retains the soft, fresh innocence of the original's floral thrust, but the EDP is undeniably richer and sweeter – a piece of red velvet compared to the original's gossamer shawl. The increased opulence and depth is striking especially in the base, where an earthy, chocolate-like patchouli and creamy sandalwood reach out to wrap the florals in pure warmth.
Gucci Flora EDP has a sweet, brilliant, booming aroma that dresses a woman as opulently as a ballgown. We say take this one out to dinner. It will enhance your womanly allure as surely as candlelight, diamond earrings, and that little black dress that reveals a tantalizing hint of décolleté.
Richer and darker than the original EDT, Gucci Flora EDP still surrounds its wearer with the scent of flowers freshly plucked from the meadow, but with a velvety texture that leans more towards seduction than innocence.
Read more
Flora EDP by Gucci Reviews
11/11/2017
love the perfume , hubby really likes it too !!
11/07/2017
Fresh, floral and very elegant! My husband still smelt it on me by the end of the day! Just two sprays on my neck/shirt line and wrist! Definitely will want another order of this one!
11/05/2017
I love this perfume! Nice and sweet and seems to last pretty long.
11/04/2017
LOVE THIS SCENT!!!!!!!!!!!!!!!!!!!!
11/03/2017
By far my favorite perfume! Never knew how much I loved floral scents til I tried it! This is definitely my go to perfume!
11/02/2017
I actually love it. When I first sprayed it, it was overpowering and hurt my nose but after an hour or so it became sweetish and it smelled really nice and fancy. I get compliments all the time for it and I love how the scent doesn't go away after a couple of hours it certenly lasts all day.
11/01/2017
I must admit, I had tried a small sample of Gucci Flora from Sephora and loved it, which is why I ordered this; however, the sample from Sephora was Gucci Flora eau fraiche, but I'm happy to say this version did not disappoint! I have received so many complements while wearing this particular scent, and I am loving it.
10/15/2017
Not a bad scent it starts off a bit strong but wears well through the day.i dont hate it but a little to much sandalwood for my taste ill use the rest of it but i wouldnt purchase.
10/12/2017
This perfume has a strong floral scent and last long. Not my favorite but it's a nice change.
10/02/2017
Loved this fragrance so much!
09/26/2017
Absoultely loved this fragrance.
09/22/2017
soft sexy, floral fragrance, classy and chic.
09/11/2017
Personally not for me. It's a bit too strong and very "old lady" scent. I would recommend this as a date night type of perfume.
09/08/2017
In love in love in love, sometimes I smell the empty bottle as a reminder to how great this smell is! I can wear it to work, out to play with friends, and romantic evenings with my boyfriend! I hope to find more scents like it but a bottle will def be purchased !
09/05/2017
Sadly this fragrance wasn't for me. It's not that it smells bad bc it doesn't. It's a beautiful floral but it lacks anything special to me. It's just a bouquet in a bottle.
08/29/2017
It last's all day on me, i enjoy the scent but after a while i get a headache.
08/25/2017
Not for me, but for my mother is perfect
08/23/2017
Not bad but just a bit too strong for me.
08/16/2017
This perfume smells delicious and on top of it all my husband noticed it right away and he loves it too.
07/28/2017
LOVE LOVE LOVE. I love this scent. I'm definitely going to buy it again. Also, my man went crazy over it. 😏
07/21/2017
way way too sweet. it makes me nauseous. Sort of a cotton candy smell.
07/17/2017
This is 2nd best to original Gucci Gulity!
07/08/2017
Really, enjoyed this scent! I had many compliments on it and the scent lasted.
06/27/2017
I didn't love this purfume. I actually gave it away and ordered a different one right away. It reminds me a lot of Gucci Rush which I haven't liked since middle school. The after smell is very powdery. I would not buy this scent.
06/25/2017
This may very well be my new favorite and must have spring scent, very strong floral with ending tones of roses, just amazing
06/25/2017
beautiful sweet light floral
06/18/2017
I love the way it smells but it doesn't last very long. I had to respray myself multiple times thought-out the day which caused it to run out way before the month was up! Other than that the fragrance smells amazing. Would I buy again? Yes, but I probably would have to buy the full bottle.
06/16/2017
It smell sooooo good! Long lasting!!!
06/16/2017
One of my favorite purfums. Light sweet scent
06/02/2017
I am in love with all of Gucci this one especially. I will have to purchase a bottle since my scentbird sample just so happen to get up and walk away in the presence of my girlfriends. That should say it all.
06/02/2017
Love this scent, my favorite so far!
05/31/2017
Light, sexy and sophisticated. This is my new date night perfume.
05/31/2017
I love this new scent!!!!
05/31/2017
Fresh, clean floral scent. Very nice for everyday wear.
05/27/2017
Love itttttt!!!! ❤️❤️
05/20/2017
This is the first scent that I received and I love it! I get compliments all the time.
05/11/2017
First order, love it!!!
05/05/2017
First one I received and I absolutely love this scent!
05/03/2017
Perfect for the Spring time! Fresh and Fabulous! I love it
05/03/2017
This scent was light, feminine, and playful! Perfect for wearing on Mother's Day, to a BBQ, or brunch!!! It's like a sundress in a bottle ❤️
05/03/2017
This scent is feminine and it lasts all day. I would definitely recommend trying.
05/03/2017
Everytime I wear this perfume I get so much compliments
04/29/2017
Love gucci flora one of my favorites
03/11/2017
I love it!!it smells so good on me, and it's my favorite! Perfect combination
03/08/2017
I wanted to try this scent ever since I smelled it on a girl she smelled really nice so I had to ask what she was wearing. Unfortunately this scent smells horrible on me it honestly smells like something my grandma would wear back in her days.. lol. Idk if girl lied to me n gave me the name of a different perfume. But I definitely don't like it. It's too strong.
03/06/2017
Nice! Becoming a staple scent!
03/06/2017
I love it!!! I will definitely purchase this one!!!!!
03/05/2017
Too strong for me
03/05/2017
Wonderful smell but not much long lasting. Love it when the scent lasts at least half a day. Smells great nonetheless
02/25/2017
I have loved this for a long time. It's one of my go-to scents. I hardly ever use an entire full size bottle of anything. I've went through two of these. Good stuff!
02/06/2017
Pleasant but strong scent
02/04/2017
Did not like this scent reminded me of baby powder.
02/04/2017
One word: exquisite. It is hard to describe. It smells all day. I put it on at 430 am and by 6pm it smells lovely. I'm so happy I tried it.
02/03/2017
Smells good when first applied, but smell nothing within 5 minutes. I personally like when I can smell the scent throughout the day
01/31/2017
lovee!!! very femine
01/24/2017
I just received tissue scent and it is one of my favorite!!!
01/24/2017
I just received this today... Oh my goodness, I am IN LOVE... Its soft, sexy. Defiantly makes u feel like a woman... Ill defiantly order a full bottle... I took a gamble and one!.. Love, love...
01/23/2017
Very soft and feminine and not at all overpowering. It is a lovely, classy everyday scent. I just wish that the scent projected a bit more.
01/13/2017
Very sweet scent. A little too sweet for my taste. Long lasting though.
01/12/2017
Love love love! long lasting, not over powering, and I got compliments! great for date night or everyday! anybody have anymore scent recommendations for similar perfumes? or hints of peony?
01/03/2017
I love this perfume, if only it lasted longer it would be perfect. It's the right amount of floral, but flowery smelling ( I hate the smell of flowers) and is super feminine. It's also nice and subtle so that I can wear it to work and then spray some more on for when I go out at night.
01/02/2017
This is so delicious. I get so many compliments when i wear it. Makes me feel sexy and beautiful. The floral notes are to die. I want a full bottle.
01/01/2017
Absolutely beautiful
12/06/2016
I love this fragrance.
12/05/2016
I absolutely love this scent few floral and fresh
12/05/2016
very lovely scent, long lasting
12/02/2016
I love this scent! Have gotten so many compliments on it as well.
11/22/2016
Love this. Nice clean fresh scent but sexy as well. I don't think it lasts throuout the day though.
11/02/2016
I loveeeeee this fragrance it last all day! 💕
11/01/2016
So far my favorite. I will be purchasing this perfume!
10/31/2016
It is a very pretty smell. Great for everyday wearing. It has a kind of woody finish to the smell which does not bother me. The reason why it did not get five stars is because it doesn't last more than 2 hours on me.
10/31/2016
I was disappointed with this Gucci scent as much as I was with the Bamboo one. For the price of these scents yes they beautiful at first sniff... but you need to reapply multiple times throughout the day. I just don't feel like it makes you feel like you're wearing a brand name high end perfume. Buy something at the pharmacy and use half the bottle at the week not gucci!
10/30/2016
I do love this scent when I wears off a little. It's very strong at first which is why I gave it only a 3. A little goes a long way. It has a pretty floral scent that last all day!
10/29/2016
It a very feminine perfume ...sweet and i would say it stays on my body 4 to 5 hours
10/25/2016
This smells like powder more than anything else - too much for me to get any of the other scents out of it.
10/24/2016
This was my first ScentBird fragrance. I am so glad I picked this one because it gave me a true idea as to the quality of the perfumes. This fragrance is very elegant, sophisticated, classy, beautiful, and makes me feel like I should wear a fancy black dress and heals. It is that glamorous. It is truly a fragrance for those who love to be bold and make a statement. I love it.
10/01/2016
Not for me...smells too floral and too light. Did not last on me, but neither does the Gucci Guilty and I LOVE the scent of that one, just doesn't last :(
09/30/2016
Not my scent at all. Too much of a mature and floral scent for me. I prefer sweeter scents. This was a fail for me😕
09/21/2016
Smells so nice. Perfect for everyday wear. Got so many compliments on it at work.
09/06/2016
Love it love it love it
09/03/2016
Wonderful scent
09/03/2016
I had the big bottle years ago and don't recall the scent smelling the way what I was sent smells... It's ok but I'm not in love with it... I do not smell gardenia it's in between light and heavy...
09/02/2016
Love it!!!!!!!!
08/31/2016
Love this scent, it's floral but fresh at the same time, I always get multiple compliments when wearing it! An everyday scent that never gets old
08/30/2016
Pretty floral fragrance that lasts through a work day. Perfectly transitions from day to an evening fragrance.
08/29/2016
The scents keep getting better and better each month. This is a perfect scent.
08/25/2016
I must have gotten a bad vile cuz mine truly smells like a dirty wash cloth with perfume on it!!!!!! Doesn't. How many times I spray it the smell is still the same. I soooo wanted to like this but no way can I get past that smell......
08/24/2016
Too powdery and strong.
08/22/2016
It smells so amazing
08/19/2016
It's a pretty, floral scent that works for various occasions, but it's a little two-dimensional, with nothing other than a hint of matronly vanilla musk accompanying the fairly standard bouquet. Nice for a more traditional gal.
08/14/2016
Smells amazing, but you could only smell it if you have the area where it was sprayed right against your nose.
08/06/2016
Love it! A nice fresh scent that lasts all day.
08/05/2016
Love this scent. It has a floral scent but strong and can be smelled for hours!
08/04/2016
I absolutely love this scent, I happened to stumble across this fragrance walking pass a girl in the mall and I asked her what is was. If you're into a lite scent that's not overpowering this would be a great choice. It wears off pretty quickly, I would've given it 5 stars if the scent stayed there all day.
08/04/2016
Absolutely love The Gucci Flora
08/03/2016
This scent is a nice floral. Musk smell is fairly strong.
08/01/2016
My absolute favorite perfume. It has so many beautiful layers. Great to wear night or day.
07/31/2016
I love Gucci Flora! Very elegant fragrance. Always my go to perfume for any occasion!
07/30/2016
I love my newest scent. It is light but it last all day.
07/02/2016
I quite liked this perfume when I first smelled it from the bottle, but after actually smelling on me it I didn't like it as much. I do like it but I wish it was a little less strong and it is definitely not as light and floral as the other Gucci Flora Perfumes. However, my mom quite liked it and to get a scent that she likes as well is not an easy thing. She even complimented me without me saying anything about it.
07/02/2016
Very nice scent not to floral but feminine and sexy!
07/01/2016
Smells so good
07/01/2016
This is a little bit of heaven to me. I love the floral scent and as the day goes on it smells even better. It's perfection for Me.
07/01/2016
Smells so good
07/01/2016
Love this scent, light and fresh.
06/30/2016
I am in love with this scent it makes you feel like your walking in a park with flowers floral but light at the same time it's one of those scents that can make you feel pretty I will be getting the bigger bottle
06/26/2016
I think it is a nice clean scent. It isn't overpowering and I fell in love with it.
06/23/2016
Definitely one of my favorite! Sweet fresh scent!
06/07/2016
Smells soooo good. Perfect for a date night or a night out.
06/07/2016
Smells wonderful.... I love it!
06/06/2016
Love it.... reminds me a little of dolce and gabbana the one.
06/04/2016
A little to strong for me
05/19/2016
Wonderful scent! Definitely a spring/summer fragrance. It is not too strong but it's not subtle either. This scent is the perfect mix of floral and fruity so it's a fresh, clean and sweet scent. Because it is an EDP, it is very concentrated - a little goes a long way and it last a long time! I recommend this one for sure!
05/08/2016
I love this for spring!
05/07/2016
Nice and smells great.
04/27/2016
Just received Flora by Gucci EDP and I'M IN LOVE!!!! This is why I'm subscribed to Scentbird! When I first sniffed this scent out of the bottle, it smelled like dishwashing liquid, TBH. But when I spray this scent on today.....I can not stop smelling my wrists! LOL! Definitely a must have! I'm buying the bottle immediately!
04/26/2016
Very nice scent and it doesn't overpower you. It's definitely an attention getter.
04/25/2016
Very nice scent, not too heavy.
04/06/2016
Loved this scent. Sophisticated, yet delicate floral.
04/06/2016
I really like this fragrance, very subtle but impressive.
03/30/2016
I like this scent. It is really lovely, but I don't think it is for me. I would wear it if I didn't have my main signature scents, but I don't think I will be purchasing the full size.
03/29/2016
I love the scent. No complaints.
03/22/2016
Fresh, long lasting and perfect for summer! Not overwhelming floral as the name would suggest. It's definitely somewhat of a "green" scent. Light and bright!
03/07/2016
Not as good as I though it would be
02/28/2016
This is a wonderful transition EDP that lingers on your skin for about 2 hours and then you have to "touch up"...I have been overwhelmed by so many 'winter' scents that this provided a lovely break from the heavy scents...This dries down to a slightly sweet powdery scent and is very pleasant.
02/10/2016
I Love this perfume.
02/06/2016
Delightful although I tend to prefer sweeter scents...
02/03/2016
The smell is very strong so I have to put it on very lightly but I like it
02/02/2016
Love this sent
02/02/2016
One of my all time faves !!!
02/02/2016
This is such a beautiful scent,one of my all time faves !!!
01/06/2016
I really enjoy all the Flora's by Gucci, the all have sweet smells.
01/01/2016
Didn't like it
12/30/2015
This has become one of my go-to fragrances for work and going out.
12/30/2015
One of my favorite fragrances! Its smells beautiful, feminine and sexy!
12/30/2015
Love love love! Floral with a spice, def another classic!
12/28/2015
A beautiful floral fragrance. Light weight and slightly sweet, but not obnoxiously so. However, it doesn't wear long. Does need to be reapplied after a few hours. Would I purchase a full-size: probably not. But a lovely floral nonetheless.
12/16/2015
This is a wonderful scent; is ultra femmine, and the epitome of it's name, "Flora". The only con is that it doesn't last long, and it needs to be reapplied after a couple of hours.
12/08/2015
Love it. I smell soooooo good.
12/05/2015
A must havvveee!!💁🏽
12/05/2015
Elegant perfume, beautiful!
11/30/2015
It is a wonderful scent! Great staying power
11/29/2015
Smelled wonderful. Many compliments at work- I work in a bakery/deli. Love it! Long lasting!
11/16/2015
You know I didn't really find this a floral scent. It smells kind of like old lady perfume. Not one of my favorites.
11/05/2015
I absolutely love this scent and it would have become my signature scent IF it lasted all day. I get maybe a few hours but that's it. Such a shame. It really is quite lovely.
11/04/2015
Love love loved it!!
11/01/2015
Signature sent!
11/01/2015
This is one of my favorite scents. The scent last all day.
10/30/2015
This is a very nice fragrance and lasts for the duration of the day.
10/29/2015
A nice floral scent that lasts long
10/20/2015
Love this scent! It's a fresh floral with some sweetness. It just doesn't last long on me at all.
10/08/2015
This is a very lovely scent. Whenever I wear it I get compliments but only for a short period of time because it doesn't last all day. Nonetheless I am please with my selection. Scentbird allow me to try it out before spending $100's of dollars on full size parfum & lotion.
10/02/2015
Too vanilla-ish. Cannot smell the osmanthus at all. Disappointing.
09/03/2015
Love the smell of this it's not over powerful it's perfect
09/01/2015
Very nice, light floral fresh scent. Doesn't have great staying power though. But I it's nice.
09/01/2015
It was okay. Definitely a nighttime deep musky floral scent. It was not fresh and clean.
08/29/2015
It's is a nice floral smell not to over powering!
08/04/2015
I love the smell it's not overpowering it's amazing. I will buy a big bottle
06/11/2014
"I love wearing it! It makes me feel sophisticated. However, the scent does not last all day."