Gucci
Flora by Gucci Eau de Toilette Get a 30-day supply of Flora by Gucci Eau de Toilette
for
$
14.95
Notify me once this scent is available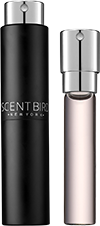 0.27 oz subscription

0.27 oz a la carte 2.5 oz bottle
Share and earn free perfume
Notes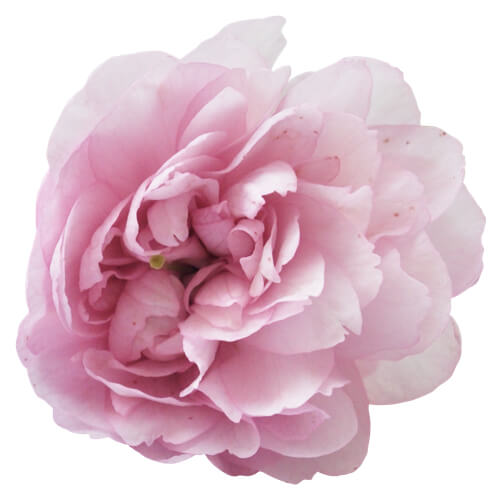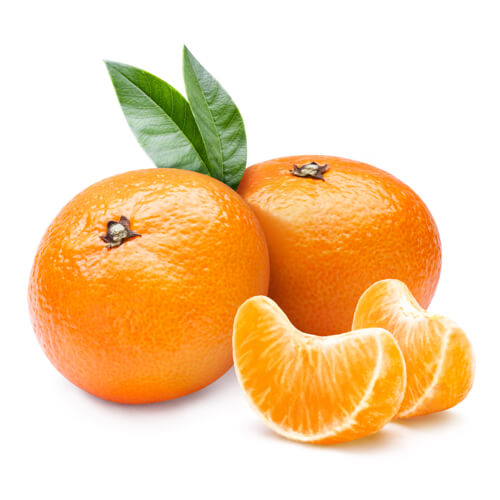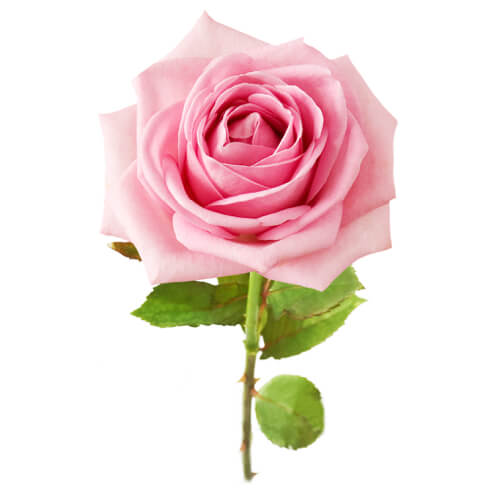 Description
Gucci Flora is a subtle, sophisticated, floral fragrance inspired by princesses from the past, present, and future. The Flora Donna is a young, classic, and refined woman with the 'Gucci edge' of power and sensuality. The first Flora scarf was exclusively designed for Princess Grace of Monaco in 1966 and soon became one of the most popular Gucci icons. This scent is an expression of the Flora legacy. Its seductive layers mirror the playful details and bright colors that channel the heart of a fashion empire. The Flora pattern graces the clean, hexagonal bottle, creating a signature look.
You may also like
Flora by Gucci Eau de Toilette description
Gucci Flora Eau De Toilette is similar to the Eau de Parfum, but contains fresher, lighter qualities of the key components. Youthful, vibrant, and above all, airy, the Eau de Toilette is the perfect choice for the sensual young girl who wants a daylight hours version of the Flora Eau de Parfum.
The opening of Flora Eau de Toilette is crisp and freshly-laundered, with a brilliant burst of zesty citrus notes to snap you awake. Sparkling mandarin orange, bergamot, lemon, and maybe a bit of lime too, fizz up like a pour of lemonade.
The heart of osmanthus smells like a cross between dried apricots, tea, and rice paper. The osmanthus is fresh and delicate, like tiny dried petals floating on a chilled glass of oolong tea. A hint of green, young rose lingers around this apricot blossom tea accord, infusing it with a effusive, floral sweetness.
The dry, fluffy peony note and a touch of hot pink pepper give the floral heart a brisk energy and vigor that makes wearing Flora Eau de Toilette an enjoyably vibrant experience. Its clean, bright, peppery florals are so naturally elegant and unobtrusively sweet that people will just assume it's your skin that smells so fresh, not the perfume you're wearing.
A dry, sheer, veil of patchouli and sandalwood in the base give the airy, peppery florals some ballast, but don't weigh the scent down. This clean, translucent briskness continues from the very top of the fragrance to the bottom, making this a perfume where lightness and buoyancy is cleverly worked into every note.
Gucci Flora Eau de Toilette is a ray of morning sunlight dancing on a bouquet of dewy, clean flowers. Its lightness of touch makes it an excellent choice for when you want the joyful smell of spring wherever you go.
Read more
Flora by Gucci Eau de Toilette by Gucci Reviews
11/15/2017
It came a day late, but worth the waiting . Beautiful scent , sweet, but not too sweet, strong and long lasting .I loved the scent . RECOMMENDED
10/26/2017
I was pleasantly surprised with this scent. It is absolutely beautiful. It's a light floral scent that smells sexy. It has such lovely notes that work really well with my body chemistry. It is not a powerful scent, it is light and subtle, which I love. This is a versatile scent you can wear year round, day or night.
10/16/2017
I like the smell but it does have a little to much must and I tend to smell "old lady" in it
10/05/2017
I like the scent but completely crazy about it. But it does smell nice. It has a very flowery/floral scent.
10/02/2017
I was excited to get this perfume for my first order, however, after having it on for a few hours I find myself not really enjoying the scent. I thought it would settle once it melded with my skin, but the smell is still as though I sprayed it on initially. It is a more mature smell, even more than myself (early 40's). I picture a woman in her 70's wearing it rather than someone my age. It says there are citrus notes in this fragrance, however, I don't smell them at all. It also has a distinct powdery smell to it, which I don't particularly find enjoyable. I wanted to like this perfume so much! Guess I am already looking forward to the next shipment in hopes I do enjoy that particular scent.
08/05/2017
Soft, lovely and elegant. Fragrance softens to a very sweet and light floral. One of my favorites!
08/05/2017
One of my favorite scents!
08/03/2017
So far I absolutely love this scent. Very clean and light. However, it doesn't seem to last long.
07/04/2017
I actually did not like this scent since I've been a member this is the first scent I really didn't care for. Giving it away to a friend.
07/01/2017
Love the fragrance...long lasting nice work/office scent not too strong
06/28/2017
Love this scent. Its very light and feminine.
06/08/2017
Not what I was expecting.
06/07/2017
Flora was sent to me by mistake as it is not the scent I chose. However, I was very pleased with Scentbird Customer Service who were very quick to correct this error. Gucci Flora is just mediocre in my opinion and I dont really enjoy the smell either. Cant wait to get the scent that I actually did choose.
06/04/2017
Beautiful 🌹 wish it would last longer. 🙋
05/29/2017
Nice smell but not a favorite. Doesn't last long at all nor is it strong enough while it is on.
05/27/2017
Happy with this perfume. I like the scent.
05/21/2017
Settle floral scent that soft and clean smelling absolutely love this perfume
05/14/2017
If you love floral this one is great i think it a great fragrance for a date night.
05/12/2017
I absolutely love this scent. It's not too strong, it's just right!
05/03/2017
always loved this cent. goes with my chemistry so well.
04/29/2017
Love this scent. Very feminine and light. I love when you put on perfume and it makes you feel pretty. I would use words like floral and clean. It's like a breath of fresh air in a garden. Thinking about getting a bottle. This is my first month with scentbird and I think I'm in love with them already!!
03/06/2017
Wifie loved it!!!
03/06/2017
Perfect sexy yet sweet feminine scent
03/05/2017
This is my very favorite, I'm going to purchase a big bottle of it!!!
03/05/2017
In my past experience Gucci has been overpowering and I just assumed only older ladies wore it because of "brand loyalty " however, I absolutely adore this scent, it's light and airy as well as feminine and lovely. I will now take at Gucci again with fresh eyes.
03/04/2017
Didn't smell the same
03/03/2017
not for me smells cheap
02/04/2017
Smells very good. Originally I wanted Flora, Gorgeous Gardenia. But at the time I picked this one I forgot to check. I'm pleased with the fragrance though. And the cartridge case is very cool!
02/04/2017
I love this scent!
02/04/2017
This scent has beautiful floral notes. Not to strong but light. Very delicate smelling and not a super sweet perfume. Definitely an everyday perfume that lasts for hours. I receive many compliments. I would love to own a full bottle. It's simply amazing!!!!
02/03/2017
Really nice everyday scent
02/02/2017
I love, love this scent! I get compliments all the time. People say I smell fresh! =) I would definitely purchase a full bottle.
01/26/2017
Love it!!!! Beautiful scent!!!
01/22/2017
I love this scent! It's one of my faves but I give it four stars because it doesn't last all day. It's light and airy and I get compliments every time I wear it out on the town ;)
01/05/2017
my fav absolutely love it!! i dont wanna spray it just to keep it around longer!!!
12/31/2016
My new favorite. It's light really soft seductive scent.
12/31/2016
Awesome perfume
12/30/2016
Ghghhhhhh. Vggbb. H
12/25/2016
This is one of my fave daytime scents!! The flowery notes are delicious, not overpowering at all. Most Gucci scents are long-lasting but this one wears off quickly on my skin. Still, it's great for everyday wear in the warmer months.
12/05/2016
I absolutely LOVE THIS PERFUME!!! Smells so good!
11/30/2016
Love it, very flowery
11/29/2016
This is a beautiful scent. It's fresh and delicate but doesn't fade too fast. Perfect balance of floral and sweet. Gorgeous. I feel elegant wearing it.
11/05/2016
Love my scent bird perfume! Lasts all day. My money got supply last much longer then a month!!
11/03/2016
Its very flowery
11/03/2016
Ooooh I love Gucci!!
11/03/2016
amazing scent, anything Gucci smells so fresh.
11/02/2016
This is a delicious summery scent with the citrus notes, but made sumptuous with the flower notes, date night approved
11/02/2016
Nice scent , but doesnt last long at all!!!
10/31/2016
I absolutely love this fragrance!! I am a fan of the floral smells and it's not too overwhelming! It also lasts most of the day!!
10/29/2016
Long lasting wonderful scent
10/20/2016
it smells good but not really citrusy, It has more of a sweet smell.
10/05/2016
I love this sent, this was my first month to receive the sentbird sents But I don't think my bottle will last a full month :(
10/03/2016
It was okay. Wasn't my favorite. Had received a sample before and I liked it but didn't like this one.
10/01/2016
Did not last long on my daughter liked it .
09/07/2016
SMELLS AMAZING!!! ITS WORKS AMAZING WITH MY BODY CHEM.....
09/02/2016
Not into flora perfumes, however, this one not as flora as most so i really enjoyed it.
08/31/2016
I never received my perfume. I have scent many emails and customer service will not respond. Very unhappy with this company!
08/30/2016
I've smelt better
08/02/2016
i love this scent!
07/31/2016
Love it!.... Smells so fresh!
07/31/2016
It was a little too light for me....
07/31/2016
Great summer perfume!!
07/29/2016
Smells amazing! Very flirty and feminine!
07/29/2016
Omg it smells sooooo good. My favorite I've tried so far!
07/22/2016
This is a perfume you can wear day or night! This is a perfume I'd save to wear only when I'm dressed up and going out. It just smells expensive & seductive. Lol
07/07/2016
Loved it!!!! perfect light spring/summer scent.
07/06/2016
I love this perfume. It's so fresh and perfect for summer! Love, love, love!!!!
07/06/2016
Smells amazing
07/06/2016
I love this scent. It's a beautiful floral which is my favorite kind of scent. Although I wish it stayed longer. I have to reapply it often.
07/02/2016
Light scent, loved it for daily use during summer.
07/02/2016
It's a favorite of mine! So happy to receive it.
07/02/2016
Too light for me personally
07/01/2016
I love this perfume and I will be purchasing a full size bottle in the future
07/01/2016
I love this perfume it matches perfectly with my natural body scent... I love this perfume for me. I will definitely be purchasing a full size bottle in the future
07/01/2016
One of my favorites sweet very feminine and clean.
06/30/2016
One of my fav. Smells so good, its a very soft scent.
06/30/2016
I just love Flora by Gucci. The compliments I receive when I walk past people are amazing
06/06/2016
Similar to other sweet, floral scents (which I love), but not amazing.
06/05/2016
love it! one of my favs so far
06/04/2016
I love this smell !!!!
06/03/2016
This perfume smells so good. I definitely will be buying the bigger size.
06/02/2016
Not my favorite
06/02/2016
Perfect scent for summer,sexy
05/07/2016
This is my favorite summer scent. Floral and somewhat spicy.
05/03/2016
Love this fragrance! I get so many compliments. It's light and sweet with a little spice. Great for a night out with someone special!
05/01/2016
Love this smell!
03/30/2016
Love this scent
03/29/2016
Not a smell for Me. To floral
03/21/2016
Nice well blended floral scent! Nothing too overbearing.
03/02/2016
Really nice floral scent with a hint of something deeper...
03/02/2016
Wasn't too big on this scent, it was too flowery for me!
02/29/2016
So amazing. So soft, flowery and light! Love it!
02/20/2016
I love love love this scent! It is so light and fresh and floral! I can definitely wear this perfume everyday for whatever occasion.
02/10/2016
Lovely scent but not compatible with my own chemistry.
02/08/2016
LOVE LOVE LOVE!
02/02/2016
Not as strong of a scent as I expected it to be. It's a soft floral to me. It's really nice, but not as intense as I would want it to be.
02/02/2016
Loved it!! Such a strong smell but later on in the day it has a very soft and pleasant smell. Love It!
01/18/2016
I love this scent! I took a risk on this one, since I hate overly floral scents, but it was so worth it. Very light and fresh, and perfect for everyday, I get so many complements every time I wear it. Definitely would buy the full size!
01/06/2016
Smells great! Easy on the nose.. Not to strong or over powering.
01/04/2016
I did not like this scent, too sweet and powdery.
12/31/2015
This smells amazing! It is a scent that can be worn during the day. It gives you a classic mature scent to last all day.
12/30/2015
I thought this smelled like cheap perfume, the kind you find in boxed sets near the jewelry counter in discount department stores.
12/30/2015
Love it!!!!!!!!
12/22/2015
I love this fragrance. It's a sophisticated fruity floral. I will definitely purchase the full size bottle.
12/06/2015
Smells really nice but maybe I was expecting a bit more because it's Gucci. It's still a nice fragrance tho.
11/24/2015
I love this scent! It is mature and elegant yet not a elderly scent. It lasts on me all day.
11/04/2015
Really liked this scent. It starts really strong. Which I know is not for everyone, then it tones down to a sweet, musk, spice with flowers scent. I can put perfume on points that I like to smell like inside of wrist, behind the ears neck and back. Very strong then goes away to a smooth fresh flower scent.
10/29/2015
This has become my new signature scent. I absolutely adore it. I'll defer to the description for the scent details.
10/29/2015
It doesn't seem to have much fragrance. I can't smell it at all.
10/11/2015
If I could give it negative stars, I would. It smells awful. Really powdery, heady floral scent. And for some reason there's an off-note of cloves. This is definitely more for an old lady.
09/30/2015
When 1st sprayed, I'd say it was more of a green scent than floral. But then, WOW! It's almost like a different perfume...subtle, soft, not too sweet...My friends loved it! I prefer more sweetness...like candy or dessert.
09/29/2015
I love this scent!!!
09/29/2015
The good thing about this scent is how long it last. But I'm still ify about it.
08/29/2015
Perfect girly smell for any season.
08/04/2015
I love this. It didnt smell right in the store, but i like the smell on me
07/06/2015
"It is one of my least favorite scents, it's not feminine"